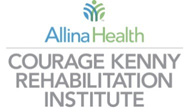 Courage Kenny Rehabilitation Institute Handiham World Weekly E-Letter for the week of December 21, 2020
This is a free weekly news & information update from the Courage Kenny Handiham Program, serving people with disabilities in Amateur Radio since 1967.
Our contact information is at the end.
Listen here:
https://handiham.org/audio/handiham21DEC2020.mp3

Get this podcast in iTunes:
https://itunes.apple.com/us/podcast/handiham-world/id1457854439?mt=2&app=podcast
RSS feed for the audio podcast if you use other podcasting software:
https://handiham.org/wordpress1/feed/podcast/
Subscribe or change your subscription to the E-mail version here.
---
Welcome to Handiham World.
In this edition:
A note from the coordinator
News in Assistive Technology
From the Mailbag
Interview of the Week
Ham Radio in the News
A Dip in the Pool
Website Update
Equipment Connection
Help Needed
Check into our nets!
…And more!
---
A note from the coordinator…
It's hard to believe, but this is the last issue of Handiham World for 2020. As we look back over the last year, we observe a lot of change. Due to the pandemic, both the Dayton Hamvention and Radio Camp were cancelled. While we understood why the events had to be cancelled, it was still a disappointment not to be able to do in-person activities. In response, we turned to virtual activities using Zoom.
Thanks to several dedicated volunteer instructors, we put on the first virtual Get on the Air event in August, a week-long class series for licensed Handiham members. It was an enjoyable experience, and we all learned a great deal. In September, we started the first 12 week basic Morse code class series. Over the next three months, we had a lot of fun together while learning Morse code.
In November, we held our first Member Gratitude Gathering on the Saturday after Thanksgiving. By holding the event on Zoom, we were able to include Handiham students, not just those with call signs. It was a lot of fun for all involved. In December, we held a virtual Holiday Gathering, and the attendance was even higher as more people heard about the fun had at the previous event and found time to join us. We even had a couple members from European countries participate.
What are we looking forward to in 2021? You'll have to wait for the next issue of Handiham World coming on January 4th.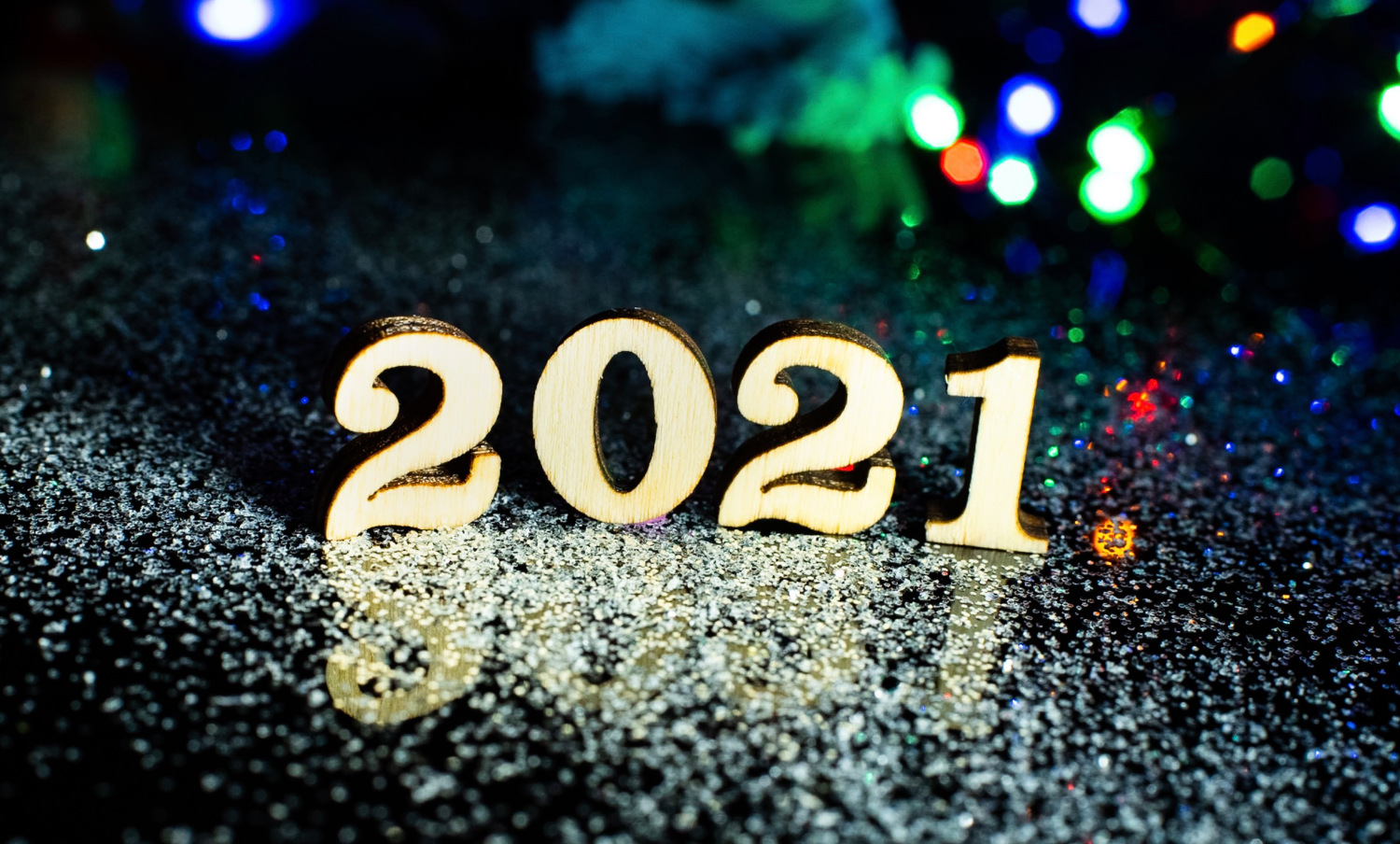 Do you need cartridges for your NLS Talking Book Player? You can now order 4 GB, 8 GB, and 16 GB cartridges from the Perkins Library on Amazon with free shipping. Additionally, you can get mailers and the cable you need if you want to load your own cartridges. Please note: if you are waiting for mail arriving via Free Matter for the Blind, be aware that due to post office delays, mail may take as long as 6 to 8 weeks to arrive.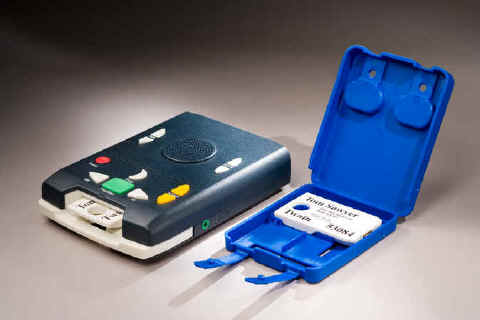 We held a bonus night for the students in the Morse code class this week. It was a chance to get to know everyone better, ask questions, and connect one final time as a class. All of the instructors have enjoyed watching the progress students have made in their ability to copy Morse code over the past three months. For these students, this is just the first step in their journey to operating Morse code. Learning any language requires regular practice, and Morse code is no exception. Students are encouraged to take advantage of all the different opportunities for additional practice between now and when the intermediate class starts on March 1st. If this class sounds like something you would like to participate in or if you are interested in an entry level Morse code class to start your path to learning code, you can ask Pemdy to put you on the list for the next classes in 2021.

Thanks to the success of the 2020 Virtual Get on the Air class, we are already working on plans for the next Get on the Air session running from February 1st through February 5th of 2021. This will be an intermediate level class with in-depth coverage of just a few topics. If you want to be placed on the list to receive an application, please contact Pemdy.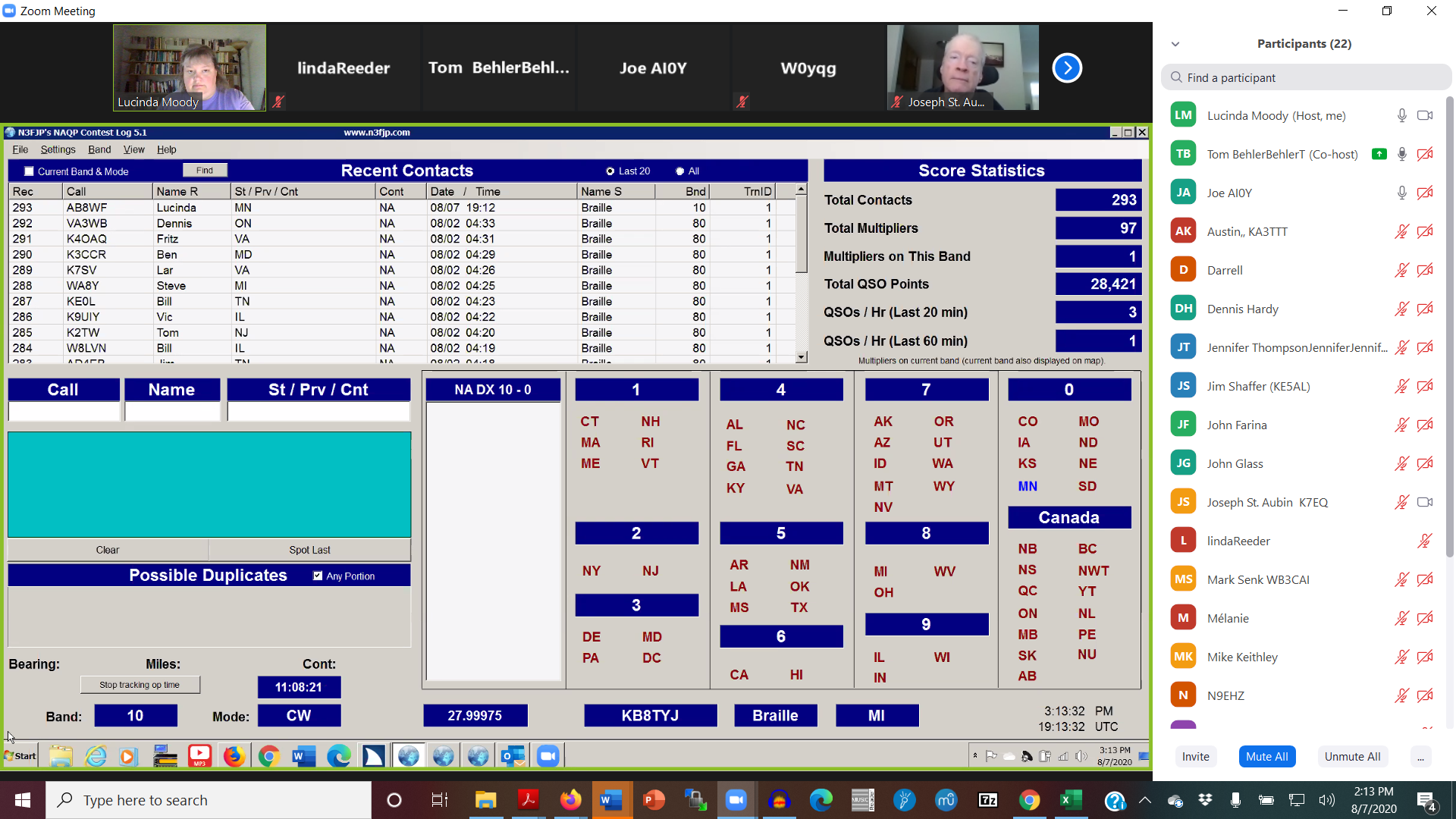 The Handiham World E-letter list along with Handiham Notify and the Handiham Radio Club lists are moving to Groups.io. Invitations went out to everyone on the old Handiham E-letter and Handiham Notify lists. If you haven't received one, please contact Pemdy for assistance. Once you are subscribed to the new lists at Groups.io, you will be unsubscribed from the old lists. All you have to do to subscribe is reply and send when you receive the invitations. You don't have to type anything additional in the email to be subscribed to the new lists. Just like with the old Handiham World E-letter and Handiham Notify lists, you can't post emails to the new lists. The lists are only for receiving notifications and E-Letters from the Handiham Program. Please note, while Handiham World is available to everyone, only current members of the Handiham Program are eligible to join Handiham Notify and the Handiham Radio Club lists. We are enjoying the improved accessibility with Groups.io.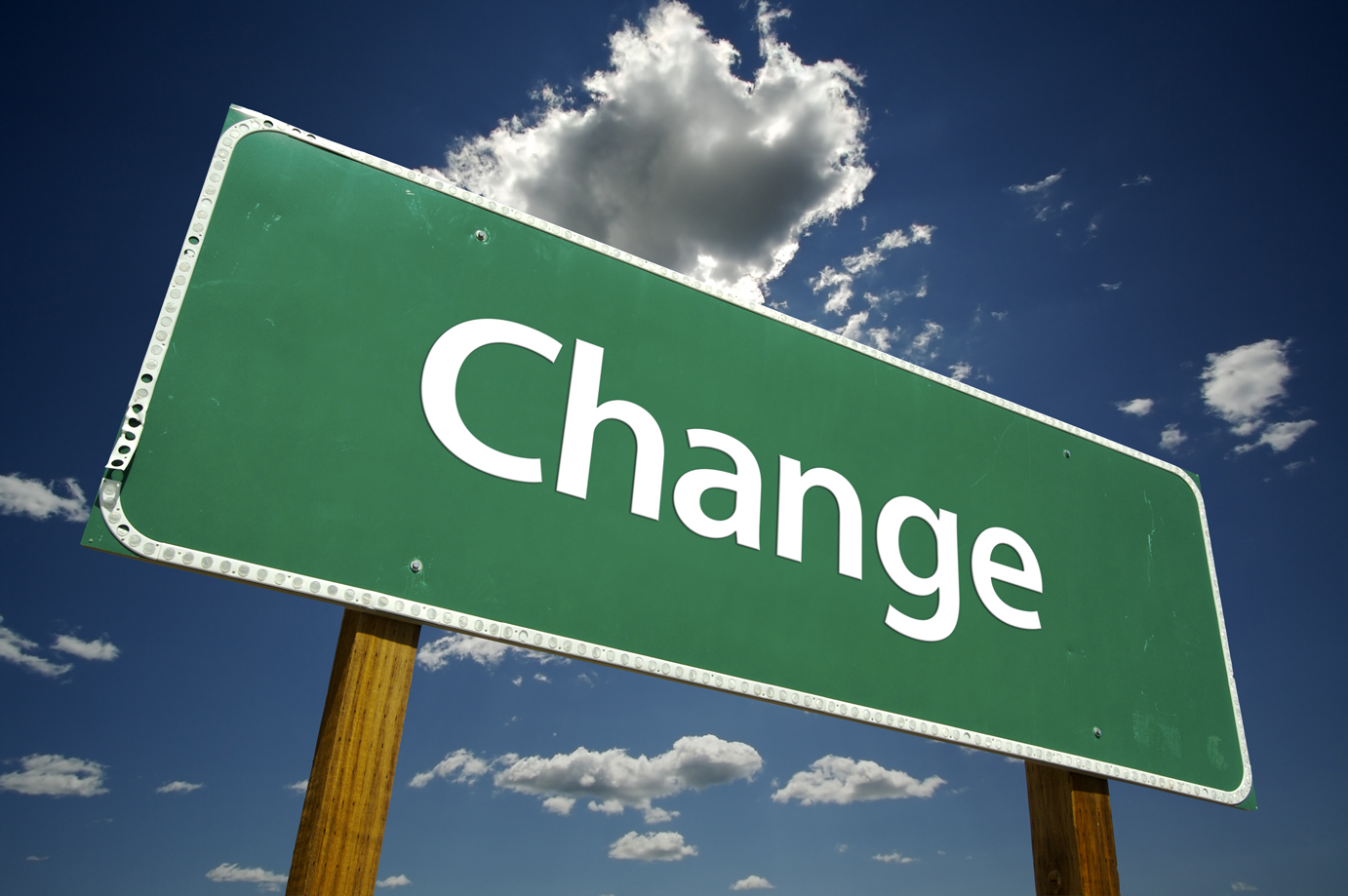 The new Handiham Radio Club email list is the place where members can post, ask questions, and share their experiences with amateur radio and assistive technology. We have so many talented and highly experienced members in the Handiham Radio Club, making this an invaluable resource for information. If you are a Handiham Program member and would like to join the Handiham Radio Club email list, please contact Pemdy.
Due to the spread of COVID-19, we are not working from the office right now. We are still able to check our phone messages and return phone calls, and mail will be picked up as often as possible. Of course, the best way to get in touch with us during this time is via email.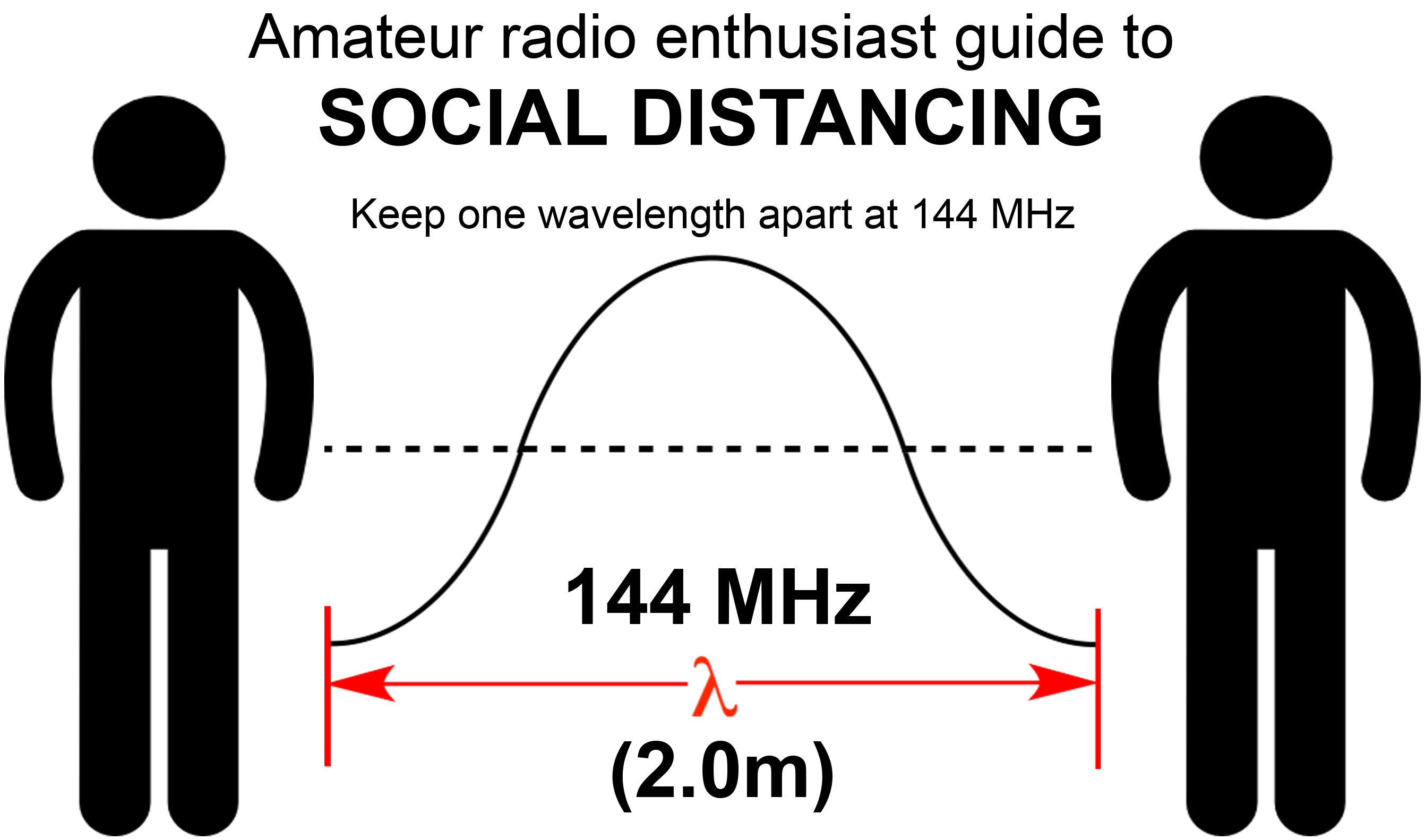 Along with the release of the new On the Air magazine, the magazine for beginner-to-intermediate ham radio operators, the ARRL is also doing a monthly podcast to take a deeper look at some of the topics and projects included in the magazine. The latest episode of the On the Air podcast (Episode 12) covers storm spotting and SKYWARN, a topic that is popular with most hams. You can check it out at http://www.arrl.org/on-the-air-podcast.
If you are having trouble receiving your E-Letter, you can always go to https://handiham.org/wordpress1/weekly-e-letter/ to see the latest E-Letter. Additionally, you can go to https://handiham.org/audio/handiham.mp3 to listen to the current podcast. These links are updated each time a new E-Letter and podcast is released.
The Handiham Program is closed for the annual holiday break through January 4th. There will be no issue of Handiham World on December 28th. The office will reopen on Tuesday, January 5th. If you call the Handiham Program office, please leave a message, and we will return your call as soon as we are available. When you leave that message, don't forget to leave your name, phone number, call sign, if you have one, and the reason for your call. Also, if you send an email, please include your name along with your call sign, and the reason for your email to speed up the response time. As always, if you need to update anything like your contact information, call sign, license class, membership, or members only log-in information, you can email us at handiham@allina.com.
In the E-Letter, there is an article about the Show and Tell feature on the Echo Show, another article about the first successful VE session using cars, and the next part of a new interview series featuring attendees from the recent Member Gratitude Gathering. Of course, you can also find the regular articles you see here each week.
Do you have a story to share about assistive technology or ham radio related activities? Please send your articles and stories via email to Lucinda.Moody@allina.com or by calling me at 612-775-2290.
---
News in Assistive Technology
Show and Tell on Echo Show—Alexa Accessibility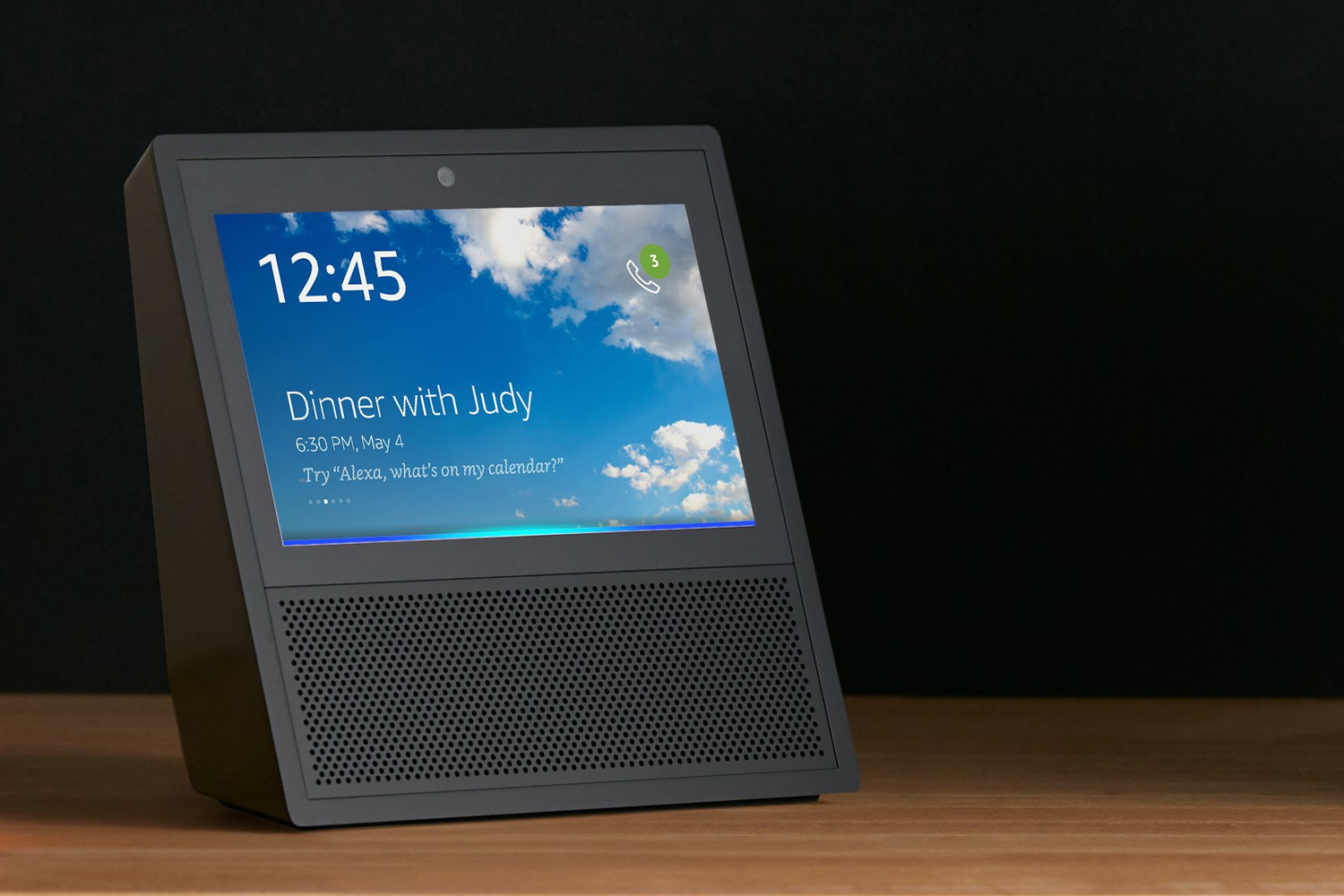 Show and Tell helps people who are blind or low vision use any Echo Show to identify common packaged food goods that are hard to distinguish by touch, such as canned or boxed foods. You can simply say, "Alexa, what am I holding?" or "Alexa, what's in my hand?" to get started. Alexa will provide verbal and audio cues to help you place the item in front of the device's camera. To learn more, check out the following article at: https://www.amazon.com/b?node=21164393011.
You can also watch a video at: https://youtu.be/A4mNXp35O-M.
---
From the Mailbag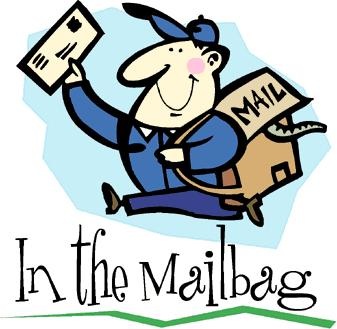 Hi Lucinda,

Happy holidays to all. Please find something to cheer you up in these troubled times. I have heard that many people decorated early this year. I have very low vision, but I can assure you I am decorating early, and there are many bright Christmas lights here.

As I write this, we are coming out of a major winter storm. I don't know what awaits me outside, and it may be beyond my ability to deal with it, but I'll get through it somehow. But in the meantime, it is a good time to sit back and think of my 60 years of ham radio.

As the school year ended in June 1960, I had no thoughts of becoming an amateur radio operator. The Oak Hill school for the Blind had started an amateur radio club, and I did not join. Instead, I was studying electronics in a noncredit course taught by our music teacher, Jim Hayes. Besides being a great musician, Mr. Hayes really knew electronics, and that was what interested me. As far as I know, Mr. Hayes never got his license, but I believe his son Charles did get his ticket.

Anyway, several things happened to get me interested in getting my license, and I spent my summer vacation studying. And a week before classes started again, I passed my Novice class test. In those days, it was two to three months until you received your license, so it was sometime in late October or in November when I became KN1PXE. Then, I went on the air with the transmitter I constructed, and it seemed to be working. But about a minute later, the transmitter blew up.

My parents noted my interest and a few weeks before Christmas, I was taken to Radio Shack where I chose my Globe Scout model 680a transmitter. After not being able to get the transmitter to power on, Radio Shack sent over a local ham who found that there was no filament voltage on any of the tubes. He connected a wire from the transformer to the tube sockets and restored normal operations. The next day, two days before Christmas, I made my first QSOs. Since then, whenever possible, I have been active on the air, and that has been most of the time.

Things were somewhat different in those days. Many hams either assembled kits, modified military surplus gear, built their own equipment, or at least on the HF bands, assembled their stations from separate pieces of equipment. Novice class was for one year and not renewable. Novice class was limited to CW except 2 meters where we could operate on phone. Most phone operating was on AM. SSB operation was very limited with many hams hating the "Donald Duck" sound when the signal was not properly tuned in. Tuning in an SSB signal was difficult or almost impossible with many receivers being used at that time. In fact, it was the early to mid-60s when interest in SSB started to grow.

It was a good time to get into ham radio. There were many kids on the air in this area, and the adults were great mentors. In fact, I was taught good manners, so it was difficult getting used to calling adults by their first names rather than Mr., Mrs., or Miss. Many of the kids I talked with were also interested in electronics, and especially after we got our General class licenses and could operate AM on the HF bands, we had many round table QSOs with long transmissions, so each of us had time to work on whatever we were working on.

I think my ham radio interests are somewhat different than those that have been expressed here in the newsletter. I did some traffic handling in my early days, and I did some emergency communications during hurricane events. I started out mostly on 80 meters with a little bit on 40 and 15 meters. I got on 2 meters at the end of 1961. These days, I do mostly serious weak signal work on VHF and UHF. There are a couple groups I am with on 75 meters. One group on Tuesday and Thursday mornings is mainly New England VHFers.

The other group I started many years ago was to work my friend Gary, N1GC, in North Carolina. We are on weekdays on 3850. We are on at 4:30 in the winter and 7:30 in the summer to optimize signal strength for the group. There are many folks who get on 144.205 and other popular "weak signal" frequencies every morning. I generally work around ten stations. This is all CW and SSB work.

We have a group on 432 MHz on Sunday and Wednesday evenings as well as the Packrats net Monday evening. I try to check in to the Packrats 222 MHz net, but that doesn't happen all the time. Monday evening, just after the Packrats 432 MHz net, we have a 1296 MHz activity. There used to be a 1296 MHz net, but that is gone, and now it is just those of us who can get together at that time. I work anywhere from 2 to 6 stations, mostly 3 stations there, each week. Of course, I can run the upper bands at any time.

Most of my accomplishments were in the early years. I worked many of the propagation modes—tropo, meteor scatter, e-skip, and aurora. Most of the aurora work on 2 meters and up is CW. Nevertheless, I do have a rare SSB aurora QSO on 432. Like many hams, my attention to ham radio was diverted a bit when I was playing around with microcomputers. I developed software that would print contest logs from text edited on my VersaBraille. Some of my friends recently have looked through contest results in old issues of QST, and now that I am no longer interested in working ARRL VHF contests, they are enjoying reminding me that I was once somewhat of a contester.

In those days, very few hams were equipped on bands above 2 meters, so when 6 meters was poor, I could make up the difference with my contacts on 220 MHz, 432 MHz and 1296 MHz. Besides all that, I worked the low orbiting Oscar 6 & 7 satellites and the high orbiting Oscar 10 and 13 satellites. I have one moon bounce QSO on 432 with WA6LET. And then there is the QSO that makes me not much care how many grid squares I have worked on the various bands. On August 17, 1972, I worked W0DRL on 432, and for a few years, we shared the over land distance record on 432 MHz.

Over the years, I have had help with my projects from many people. In fact, so many people, I couldn't hope to mention all of them. This is particularly true for antenna work. Maybe, someday I'll tell the story of the 2 meter amplifier worked on by around ten people including me. And it wasn't even my amplifier, although it did operate at my QTH for a number of years. Two people do deserve special mention. I met Dan Spongberg, formerly WA1SFC, in my senior year at Milford High School. Over the years, until the late 70s or the early 80s, he worked on many projects both with and for me.

As an example, he modified a Heath kit VTVM to give me audible readout. He also built me an audible capacitance and resistance bridge. I designed and built an audible direction indicator for a CDR rotator. Several years later, I modified the indicator for an HD73 rotator. Dan made the tactile scale marked every ten degrees with pins glued into plastic with larger pins every 90 degrees. I am still using that device. Dan taught me about wire wrapping, and I used that technique to build a project with five 14 pin integrated circuits. We went together to many ham events from Pennsylvania to New Hampshire.

And also, Doug, WA2LTM, who has been very involved with my efforts to get operational on the higher bands. Doug comes up here from New Jersey each year to attend the Northeast Weak Signal Group summer picnic. While he is here, he gets my computers up to date and backed up. Due to the virus, he didn't come up this year. The previous year, he put up a new 80 meter dipole for me. I constructed the antenna, and I was pleasantly surprised to find out that it tuned up almost exactly the same as the worn-out dipole it replaced. I could go on and on and write a book about these two guys, but that is not the purpose of a single email.

One story I'd like to tell some day is not directly involved with ham radio. It is the story of a group of mostly hams (including me) who got together to receive Apollo 17 command module transmissions while it was in lunar orbit and on the way back to earth.

Earlier, I mentioned the Oak Hill School for the Blind radio club. After I took my Novice test, I joined the club. We studied the General class material that year, and I was able to take that trip to NY along with Dan, KN1PRH, during spring break where we passed our General class exam. Dan's father took my dictation for the exam. Getting back to the club, the next year the club got a station and a call, K1QCK. The school did a pretty good job with hams.

I came up with thirteen names and calls which I think is pretty good for a school with only a couple hundred kids in all grades from kindergarten through high school. I don't think all of the hams I can recall were involved with the club. Not all of them ever got on the air. In my search on QRZ.com I came up with eight positive hits. They are as follows: Betsey, K1EIC, Barbara, K1EIR, Vinnie, KA1GJB, Roger, K1PAI, Steve, WA1RTB, Anne, K1STM, Don, W1VOQ, and me of course. I was surprised to find that Don now lives in Arizona. Don and I used to have some long winded QSOs on 2 meter AM when he lived in Fairfield. He liked to play with antennas. I guess we won't do that anymore. I talked with both Roger and Vinnie this week, and in the past, I helped both with their Kenwood TS-2000s.

And last but not least, Handihams. I remember getting a letter back around 1967. I joined at that time not knowing exactly what to expect, but it seemed like a good idea. I believe that the newsletter or whatever was only in print, so I didn't always read it. So, I paid dues on and off over the years. The first time I needed help was in 1988 when I decided it was time to get my Extra. I got the recorded questions and answers from Handihams. I don't remember who made the recording, but it was a really good job.

The thing I remember about that was there were a couple questions about reactance I think, which had a whole bunch of math to compute the answer. The reader suggested to just memorize the answers to those two questions. Well, I am pretty good at math and normally I wouldn't have wanted to go along with that idea, but indeed the math was quite difficult, and there were many opportunities to make a mistake. And in fact, I think I encountered a problem like that when I was studying for my First Class Commercial License, and I got all tangled up trying to work the problem. So, I took the suggestion, and by golly, the correct answer just rolled right off my lips.

The second time I got something great from Handihams was around 2002 when I got the recording for the Kenwood TS-2000 manual. That was done by Ken, W9MJY. Ken did a super job with that manual. In my early years, I did a fair amount of building, but by the year 2000, I wasn't doing much of that anymore. So, as a replacement for that, I gave myself the challenge of getting my TS-2000x from the box to fully operational with as little sighted help as possible. I needed help with the controls and connectors, but that was all I was going to allow myself. So, I read much of the manual with an Optacon.

I got the rig out of the box, and I installed both the voice readout board (VS-1) and the voice recorder board. Installing the VS-1 was interesting. The print manual told me to remove ten screws and the bottom cover and then install the unit according to the instructions that came with the VS-1. So, I put my Optacon camera on the instructions which told me to install the board according to the picture. I didn't give up. I just said, we're just going to have to use a bit of logic here.

The bottom of the main circuit board is just loaded with components. This voice board is just going to need a bit of empty space on the main board. So, I went looking for that space. It took me a while, but I finally found a small space with something that looked like a rectangular integrated circuit. When I rubbed my fingernail alongside that chip-like-thingy, sure enough, there was a slot there, and that voice board plugged nicely into it. I used my talking Radio Shack multimeter and a color identifier to determine how to connect the power cord to the power supply.

So now, a couple years later, I got Ken's recorded manual. Those who have learned the Optacon know that it requires a lot of concentration. That effort is bound to take away something from reading comprehension. Well, I had not been able to figure out how to program the access tones for repeaters. Well, while reading the audio manual, it suddenly dawned on me to use the tone button rather than the CTCSS button. Well, I don't know if it was just a plain old comprehension issue, an issue with translation between Japanese and English or my brain just stuck on CTCSS tones, but whatever the case, the problem was solved for good.

I'm glad I got the manual. In his reading, Ken covered everything. I mean everything including the computer codes needed to control the rig. I thought there wouldn't be many, if anyone, who would be interested in that stuff, and I knew that it was a lot of hard work recording all that stuff. So, I connected my VersaBraille to the rig and typed in the command to display the frequency to 1 Hz precision. It worked! Yes, someone did care. Great job, Ken. At one time, I thought I might write a computer program to give blind people better access to the rig, but I guess I am just too lazy, and it never happened. I also downloaded the text version of the manual from ICanWorkThisThing.com, so if I need to look up something, and I have a pretty good idea what I am looking for, I can do a text search and get the answer in about a minute.

From time to time, other things have popped up in the newsletter. I think my first knowledge of Hampod was here. That is a really great machine. There are a couple demos of the Hampod on the web site Hampod.com. One of those demos is mine. It really isn't very good, but it is better than nothing. I also learned here of a talking multimeter sold in Canada. I think it may have been intended for automotive use. I bought one, and I am pleased with it. I don't remember where I first heard of the LDG TW-1 and TW-2 talking watt meters. I know I wrote a review of the TW-1 for this newsletter. I have a couple of each watt meter in my shack.

So, there you have it. A little bit of operating on HF, a little bit on 6 meters, and the majority on 2 meters through 1.2 GHz. And FM for a local net. No Echolink or Zoom or any of that other stuff. I don't have a stand-alone computer in my shack. When I do bring in a computer, it most likely is to get on the ON4KST chat. It is just plain, old-fashioned ham radio for me. This winter, I would like to spend some time with my KX-3 driving my KPA-500 amp for some QSK CW fun. The amp puts out over 200 watts when I drive it with the KX-3. Real quiet, full QSK with a bit of power from the amp should be lots of fun.

Oh, I took a look outside to observe the results of the storm. At 77 years old, it is beyond what I can handle.

73,

Pete K1PXE CT section or fn31ke85mx grid square.
---
Hi Everyone,

My 4 1/2-year-old nephew talked to Santa on the Blind Hams net. I wrote an article on my blog which I thought you'd enjoy.

73,

Austin, KA3TTT
---
Interview of the Week
On November 28th, we held the first Member Gratitude Gathering using Zoom. As part of the activities of the event, members introduced themselves and shared a little about what they are grateful for in 2020. Please enjoy the next part of this event.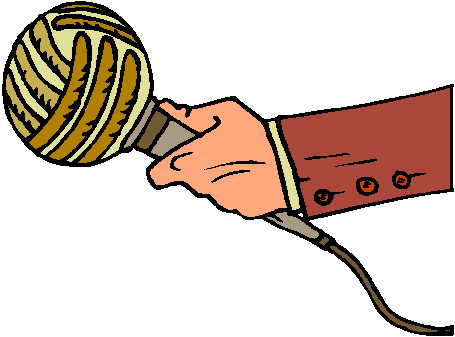 LM: Next up is John Gunn, go ahead.

JG: Well, hello, all. I've been licensed, back in '69, actually July 14th, so it's been what—51 years. And I'm originally from Janesville, Wisconsin, and I moved up to Wisconsin Rapids in '76, I think it was. I've been retired for over three years. I used to work for a software company here in Wisconsin Rapids, originally called Advantage Learning Systems, and our flagship program was Accelerator Reader. And I did tech support, and I went to the help desk.

JG: And I remember back in '89, I got myself a Commodore Vic-20, and there was a guy out of Marshfield who was willing to sell his TNC. He had a Kantronics, and he had the cassette to go with it. And I mean cassette because this Commodore was driven—the programs were loaded from what they called a data set. So, I had to write, I think it was Basic, to load the program, but I wanted to load my speech first and then their packet program.

JG: And eventually, that went to a Commodore 64. The thing about the Commodore 64, I was really good at replacing fuses because this connected with a TTL connector. And after a few times I kept forgetting—it was a 25 pin connector, and it should have gone two on the left and one on the right. Well, until I remembered—that's where I got really good at changing fuses on the Commodore. And that's what got me into packet radio.

JG: And the things that I'm thankful for is technology. And the first one is—someone mentioned Echolink, which I am on as well, and for those folks in a metropolitan area like New York City, who live in apartment buildings and don't have the ability to put up an antenna, I think Echolink is a great thing and just wonderful. Oh, by the way, my call is WD9BCH. Anyway, I think it's really great to have that technology.

JG: The second part of the technology that I'm thankful for is, I've got a recording studio, and, sharing files through Dropbox, I'm able to play along. If someone needs a keyboardist, they can import that into their program. That's my love as well, is music. And no, I do not sing. I have respect for society. So, there you go.

LM: Thanks, John. I appreciate that. You know, we have a lot of good musicians in the Handiham Program, so you're in good company here. Jerry Kloss, I see you have your mic unmuted. Do you want to go ahead and talk to us, tell us a little about yourself and what you are thankful for?

JK: Hi everybody. Talking is what I do best. This is a whole new project for me here, but I've sure been enjoying listening to everybody. This is Jerry, N0VOE, and you know what folks, what I'm happy for? I hope this comes across okay, but I'm happy for our leader. I try to imagine this program without Lucinda, since Pat has stepped aside, and Handiham secretary, Pemdy.

JK: Otherwise, I've been in the hobby since way back in '73, I guess. And I had the privilege of serving on the staff of Handihams for 10 years, so this hobby has gone above and beyond in terms of what it's offered me. So, with that—I sure enjoy hearing everybody's voice out there. I'll turn it back to the Net Control, Lucinda. Thank you.

LM: Thanks, Jerry. It's really great to hear your voice and have you out here. And I know there's lots of people here who are thrilled to hear you as well. We appreciate you coming by even though it's a little different than what you are used to. But, hey, old dogs can learn new tricks. You keep proving it! Next up here is John Farina, go ahead.

JF: Hi everybody. This is John, W2QCY, from Albany, NY—also one of the instructors working with Tom, KB8TYJ, and Jim, KE5AL, in the CW class. And after 50 years of amateur radio, I think this is the first time—well, it's certainly the first time in a long time that I've taught a CW class, but it's been fun.

JF: And I'm currently active on VHF, HF doing some FT8 and CW. I don't find myself doing a lot of HF phone these days. CW and FT8 seem to work out. I just became active in AllStar with a ClearNode. And like many other people, I'm thankful for the hobby during this time. My wife, we're retired, and we're thankful that we don't have to be out in the throes going to work. I was an AT instructor, and she was a psychiatric social worker.

JF: So, she would have been pretty active in the throes of it because it's pretty wild and wooly at the mental health clinic where she used to work. She keeps in touch with one of her coworkers. She is N2SHC and working toward her General. And I know she'll be in touch with Handihams about her membership stuff. So, good evening to all. And thanks for letting everybody be here. And it's nice to see so many people turn out on a Saturday afternoon.

LM: Well, thanks, John. We appreciate you being here, and we appreciate all your help with the volunteering for the program, and we'll be glad to have your wife join us as well in the future. Next up here is Joe. You can give us your call sign, tell us a little about yourself and what you're thankful for.

JSA: Hello, this is Joseph, K7EQ. I live over here in North Seattle, right by Green Lake Park. I am a quadriplegic, and I used to have a Yaesu VX7 handheld connected to a half wave antenna posted on the back of my chair. And I would go and lap around Green Lake several times. And Green Lake has a path around it that is almost three miles long. So, I would lap around there about 6 times talking to people on the radio. I would even go out onto the docks to get better reception and would talk 50 miles or so, which seemed pretty good for the area.

JSA: I started off in Ham Radio—well, my first exposure to ham radio was way back when I was a kid. My father exposed me to it. He was not a ham himself, but he wanted me to be exposed to the hobby and get interested in it—which I immediately fell in love with it. Unfortunately, I didn't do too well in the beginning. So, in the '70s, I got into CB radio. I was active and had a big omni-directional antenna on the roof of my parent's home. But as much enjoyment as I had with it, I was still always longing to get into ham radio.

JSA: Back then, CW was still required for passing any sort of exams. In the '80s, I tried passing an exam, a CW exam that they had over at Brigham Young University when I was visiting over in that area. That was interesting because they had what was called a plain language test, which meant that there was no numbers or punctuation in it. I was surprised that they were able to offer it considering that you have to be able to copy call signs and such just to be able to communicate properly in CW.

JSA: Unfortunately, they used a method where they had all the characters at one speed. They didn't use the Farnsworth method. And the Farnsworth method was what I had learned on, so that kind of fell through. And then much later—actually I had given up on even trying to pass a ham exam—when CW had been dropped from the Technician license, I didn't know if I really needed it since we had cellular phones out, but I decided I would give it a try.

JSA: And what I did was, instead of studying for it, what I did was get on the internet and practice with those ham radio exams that would test you. And I decided to just play it like a game and not worry about it. So, I would take the test a few times a day, every day. And after a while, I got to where I was doing pretty good. And so, I passed my Technician License exam.

JSA: Still going forward after that, I got my handheld radio. I have a Yaesu VX-7. And I would go around to various locations. I even rode the train up to Vancouver, BC, and talked on the radio there. I just did it all over the place. After a period of time, it became more difficult for me to get out due to medical conditions. And as such, what I ended up doing was staying mostly inside and not using the radio too much but using Echolink more. So, this last summer, after I had been outside for most of the summer period, when I had to go back inside for winter, I ended up using Echolink to stay on more.

JSA: There's more I could say about ham radio testing, but essentially, I used it to get all the way through Extra Class. Because of the way I learned it, I'm definitely an armchair operator. So, that's my story. And what I'm thankful for? I'm thankful for having Echolink to use during most of 2020 when one is stuck inside. Anyhow, that's all I have to say. I'm turning it back over to Lucinda. And thank you for doing this. And a quick hello to Jerry Kloss. I enjoyed having conversations with him as well.

LM: Thanks, Joe. I really appreciate you, and we had a lot of fun in the Get on the Air class this summer. You asked some great questions, and it was just a joy to get to know you that week.
Stay tuned for the next part of the Member Gratitude Gathering airing in two weeks.
---
Ham Radio in the News
Oregon ARRL VEC Testing Group Offers Testing from the Comfort of Your Car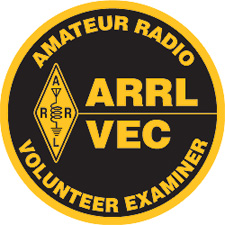 While the pandemic has made life more difficult, it has also prompted numerous creative solutions to problems caused by the virus. In Grant County, Oregon, a local ARRL affiliated VE team got together to figure out how to hold a safe test session when both indoor and outdoor gatherings were prohibited. The answer turned out to be cars. Each candidate completed their exams in their vehicles. The session was a success with several new hams and a few upgrades. Of course, all cell phones, papers, and anything not required for the exam were removed before the tests began. The Grant County Roads Department even loaned its parking area for the session. To learn more, go to: http://www.arrl.org/news/oregon-arrl-vec-testing-group-offers-testing-from-the-comfort-of-your-car
---
A Dip in the Pool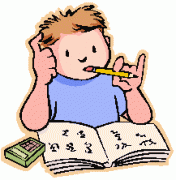 It's time to test our knowledge by taking a dip in the question pool…
Let's go to the General Class pool this week to a question about a Q signal.
G2C04 What does the Q signal "QRL?" mean?
A. "Will you keep the frequency clear?"
B. "Are you operating full break-in?" or "Can you operate full break-in?"
C. "Are you listening only for a specific station?"
D. "Are you busy?" or "Is this frequency in use?"
Everyone in the recent Morse code class should have no problem with this question! Q signals are the radio shorthand that we use for common requests and questions. They were developed when Morse code was the most common mode of ham radio communication and remain in use today, especially in CW contacts. QRL is a common Q signal that you will need to know. Without a question mark, it means, "This frequency is in use." With a question mark, it asks, "Is this frequency in use?" This makes answer D the correct choice.
---
Website Update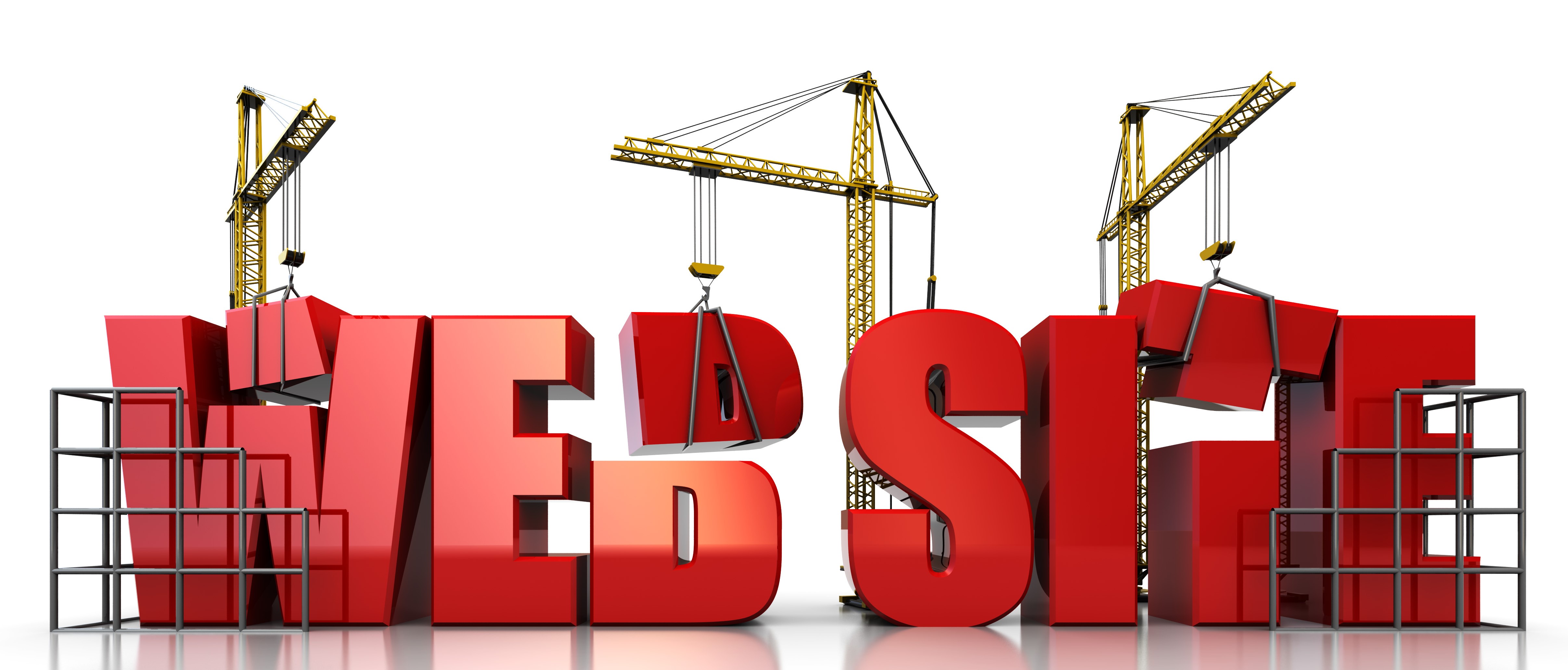 Here are the latest updates on the new Handiham.org website. Don't forget to monitor the site for updates throughout the week. When changes are made, I will post to the website. You can also find the latest updates any time by going to https://handiham.org/wordpress1/website-updates/. If you have any feedback about the website, I would love to hear from you. If you are a current member and your credentials are not allowing you to login to the site, please contact Pemdy for assistance at handiham@allina.com or 612-775-2291.
---
Equipment Connection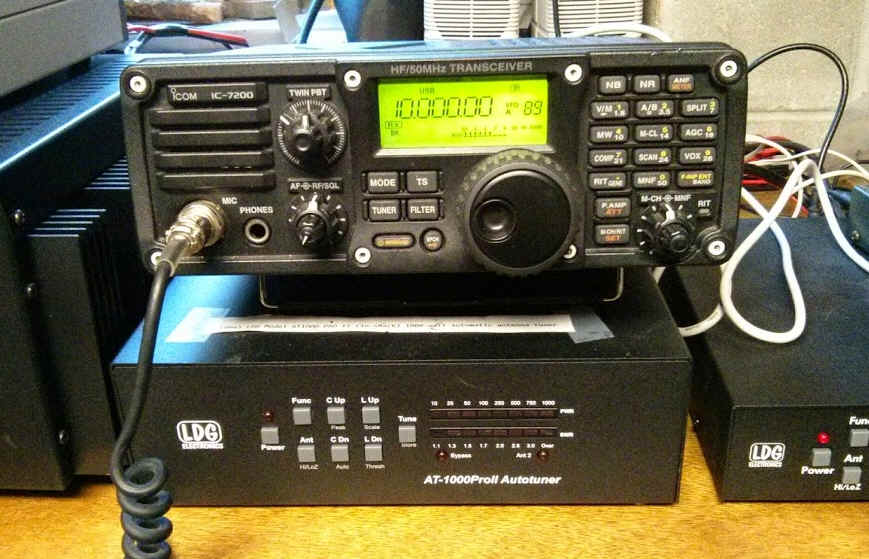 Equipment connections are happening, and the list is open! If you have a request for the Equipment Connection, contact me, leaving your name and phone number. I will call you to discuss your request. Please note that it may take several days for a return call due to all the other things going on in the Handiham Program. If you don't hear back from me after two weeks, you may contact me a second time. Additionally, if you have received any equipment from the Handiham Program during the last 12 months, you will automatically be placed at the bottom of the list so that others can also participate in the Equipment Connection.
Many thanks to the numerous people who have offered equipment for Handiham Members. If you have equipment that you would like to donate to a Handiham Program member, please email Lucinda at Lucinda.Moody@allina.com or call 1-612-775-2290.
---
Help Needed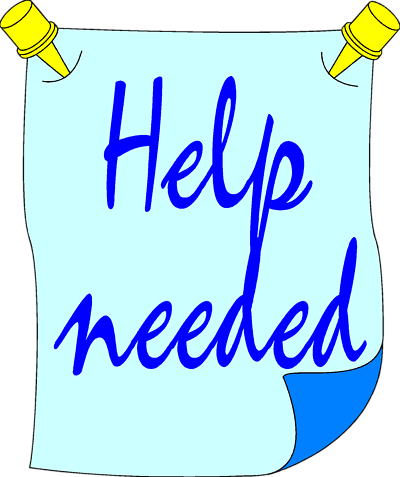 The Handiham Program needs contributors to Handiham World. Do you have a particular interest in amateur radio that you would like to share with others? Maybe you have a particular mode or band you like to operate and have learned a lot about. Or maybe you have some great stories to share from your experiences in the amateur radio hobby. Put your writing skills to work for Handiham World by sending your submissions to Lucinda.Moody@allina.com.
We are always looking for more readers, including some with a background in teaching in STEM related fields, especially if you have also worked with students requiring accommodations. We also need some readers with a background in teaching in STEM related fields, especially if you have also worked with students requiring accommodations. This volunteer position requires you to use your own equipment to record, however, we will provide the reading materials. If you or someone you know would like to try reading material for the members only section, please contact me for more information on how to submit a demo recording.
We need help updating our available resources for members. If you are blind and enjoy using your ham radio or assistive technology related devices, your assistance is especially needed. It would be a big help to your fellow Handiham Members if you would record a tutorial or product review. These need to be sent in Mp3 format, and the Handiham Program reserves the right to edit the recordings as needed before publishing in the Members Only section of the Handiham.org website. Please contact me at Lucinda.Moody@allina.com or 612-775-2290 if you have any questions.
I want to say a big thank you to those who have made or volunteered to make tutorials for the Members Only portion of the website. We have already had a number of members step up to offer their services, and their help is greatly appreciated! We also have some new readers who are working on some books, so keep watching for website updates as we add more content.
---
Check into our Handiham nets… Everyone is welcome!
How to find the Handiham Net:
The Handiham EchoLink conference is 494492. Connect via your iPhone, Android phone, PC, or on a connected simplex node or repeater system in your area.
The Handiham DMR Talkgroup on Brandmeister is 31990. On AllStar, it is available at node 47367.
The Handiham Net will be on the air daily. If there is no net control station on any scheduled net day, we will have a roundtable on the air get-together.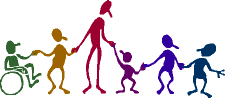 Our daily Echolink net continues to operate for anyone and everyone who wishes to participate at 11:00 hours CDT (Noon Eastern and 09:00 Pacific), as well as Wednesday evenings at 19:00 hours CDT (7 PM). If you calculate GMT, the time difference is that GMT is six hours ahead of Minnesota time during the winter.
Doug, N6NFF, poses a trivia question in the first half of the Wednesday evening session, so check in early if you want to take a guess. The answer to the trivia question is generally given shortly after the half-hour mark. A big THANK YOU to all of our net control stations.
---
Membership
You can pay your Handiham dues and certain other program fees on line. Simply follow the link to our secure payment site, then enter your information and submit the payment.

Handiham annual membership dues are $15.00. The lifetime membership rate is $150.00.
MEMBERSHIP DUES PAYMENT LINK
If you want to donate to the Handiham Program, please use our donation website. The instructions are at the following link:
DONATION LINK
As always, while our other services require that you have a current Handiham Program membership, you do not have to be a member to receive the Handiham World E-Letter.
How to contact us
There are several ways to contact us.
Postal Mail:
Courage Kenny Handiham Program
3915 Golden Valley Road MR 78446
Golden Valley, MN 55422
E-Mail: handiham@allina.com
Preferred telephone: 1-612-775-2291
Toll-Free telephone: 1-866-HANDIHAM (1-866-426-3442)
Note: Tuesdays through Thursdays between 9:00 AM and 3:00 PM United States Central Time are the best times to contact us.
You may also call Handiham Program Coordinator Lucinda Moody, AB8WF, at: 612-775-2290.
73, and I hope to hear you on the air soon!
For Handiham World, this is Lucinda Moody, AB8WF
The weekly e-letter is a compilation of assistive technology, operating information, and Handiham Program news. It is published on Mondays, and is available to everyone free of charge. Please email handiham@allina.com for changes of address, unsubscribes, etc. Include your old email address and your new address.
Podcast: Play in new window | Download