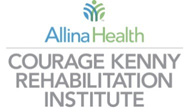 Courage Kenny Rehabilitation Institute Handiham World Weekly E-Letter for the week of January 4, 2021
This is a free weekly news & information update from the Courage Kenny Handiham Program, serving people with disabilities in Amateur Radio since 1967.
Our contact information is at the end.
Listen here:
https://handiham.org/audio/handiham04JAN2021.mp3

Get this podcast in iTunes:
https://itunes.apple.com/us/podcast/handiham-world/id1457854439?mt=2&app=podcast
RSS feed for the audio podcast if you use other podcasting software:
https://handiham.org/wordpress1/feed/podcast/
Subscribe or change your subscription to the E-mail version here.
---
Welcome to Handiham World.
In this edition:
A note from the coordinator
News in Assistive Technology
From the Mailbag
Interview of the Week
Ham Radio in the News
A Dip in the Pool
Website Update
Equipment Connection
Help Needed
Check into our nets!
…And more!
---
A note from the coordinator…
Welcome to 2021! More changes are coming to the Handiham Program this year, including our first intermediate level classes in both Morse code and Get on the Air. Our volunteer instructors are excited and busy preparing class content to challenge students and expand their knowledge of amateur radio. We also plan to hold more gatherings this year using the Zoom platform, enabling both new students and licensed hams to connect no matter where they are located.
What else is new in 2021? Later this year, we plan to start our first virtual license class series. If you are interested in an interactive class series for your Technician license or to upgrade, please contact Pemdy and let her know which level you are looking for, so she can add you to the list to receive an application.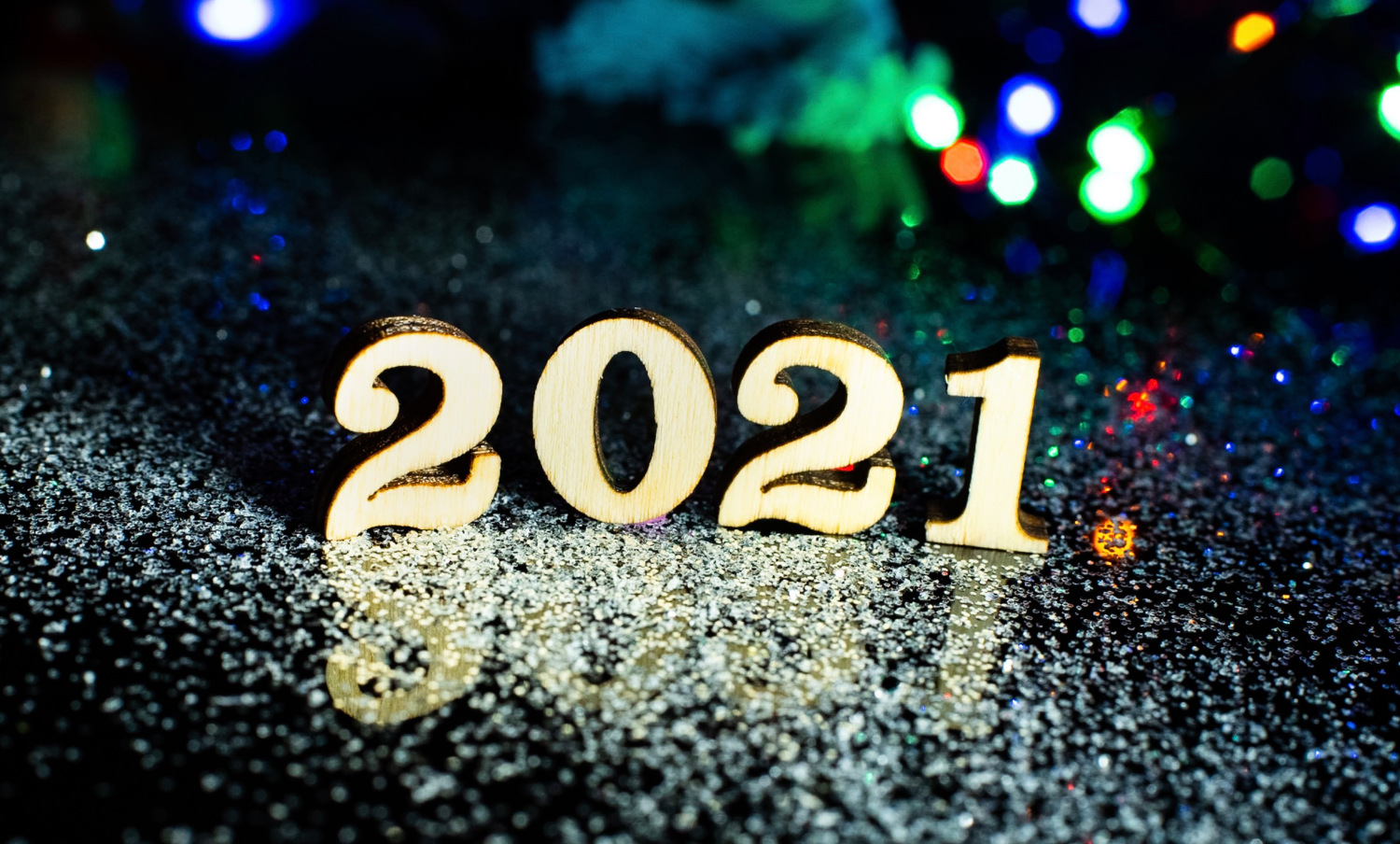 Do you need cartridges for your NLS Talking Book Player? You can now order 4 GB, 8 GB, and 16 GB cartridges from the Perkins Library on Amazon with free shipping. Additionally, you can get mailers and the cable you need if you want to load your own cartridges. Please note: if you are waiting for mail arriving via Free Matter for the Blind, be aware that due to post office delays, mail may take as long as 6 to 8 weeks to arrive.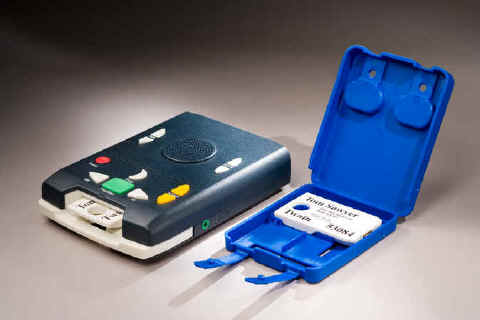 The next Morse code class series will be an intermediate level class starting March 1st and running for 12 weeks. Students will be able to attend an interactive class using the Zoom platform and will receive class recordings and practice recordings each week in Mp3 format. For this class, you need to already know the letters, numbers, and prosigns. We will focus on increasing your ability to copy, working toward a speed of around 13 words per minute by then end of the series. Students will need to practice regularly outside of class to be successful. If you are looking for a basic Morse code class, we will offer another series later this year. Contact Pemdy to be put on the list for an application for either of these two class series.

Thanks to the success of the 2020 Virtual Get on the Air class, we are already working on plans for the next Get on the Air session, now running the week of February 15th. This will be an intermediate level class with in-depth coverage of just a few topics. If you want to be placed on the list to receive an application, please contact Pemdy.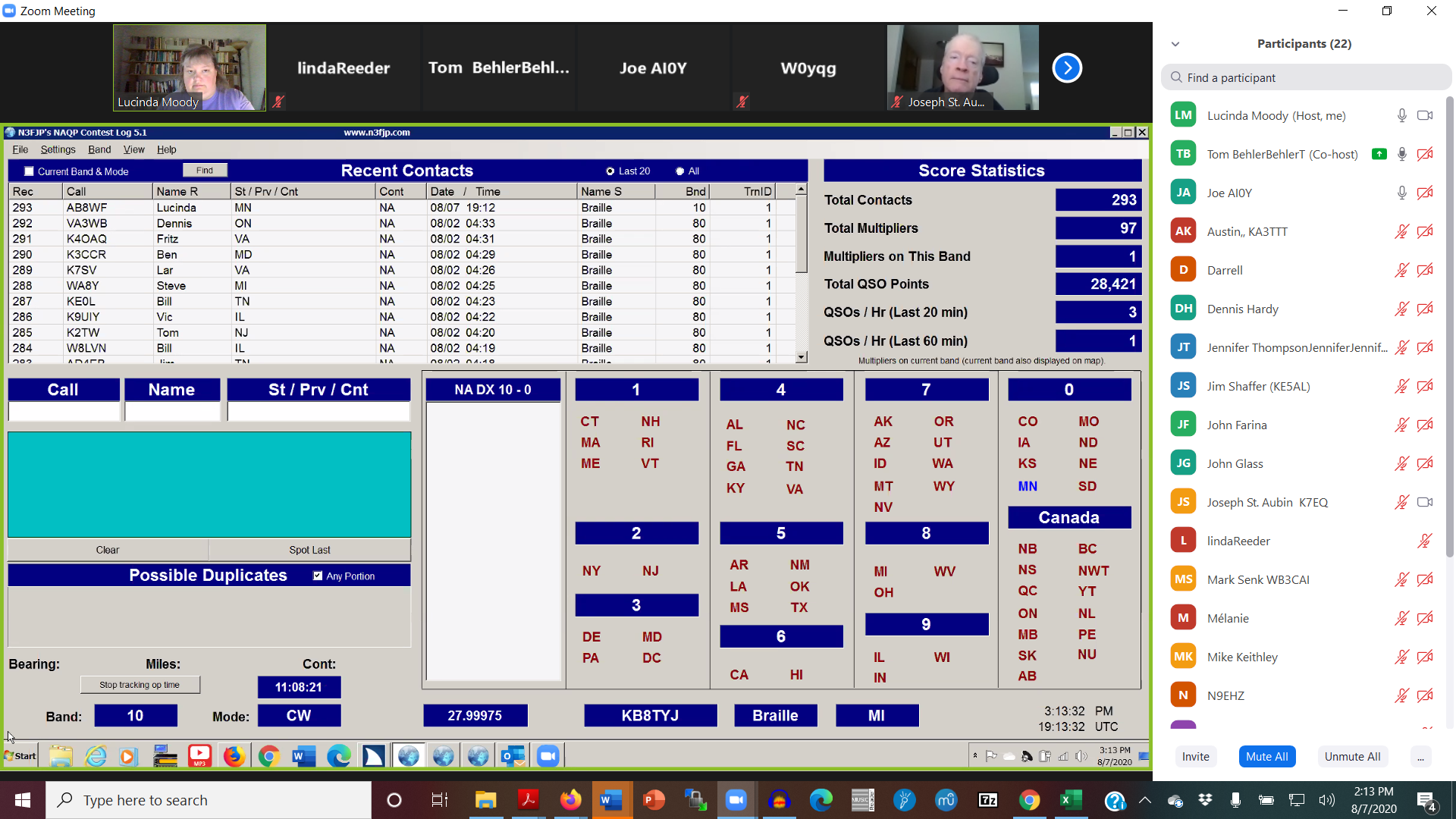 The Handiham World E-letter list along with Handiham Notify and the Handiham Radio Club lists are moving to Groups.io. Invitations went out to everyone on the old Handiham E-letter and Handiham Notify lists. If you haven't received one, please contact Pemdy for assistance. Once you are subscribed to the new lists at Groups.io, you will be unsubscribed from the old lists. All you have to do to subscribe is reply and send when you receive the invitations. You don't have to type anything additional in the email to be subscribed to the new lists. Just like with the old Handiham World E-letter and Handiham Notify lists, you can't post emails to the new lists. The lists are only for receiving notifications and E-Letters from the Handiham Program. Please note, while Handiham World is available to everyone, only current members of the Handiham Program are eligible to join Handiham Notify and the Handiham Radio Club lists. We are enjoying the improved accessibility with Groups.io.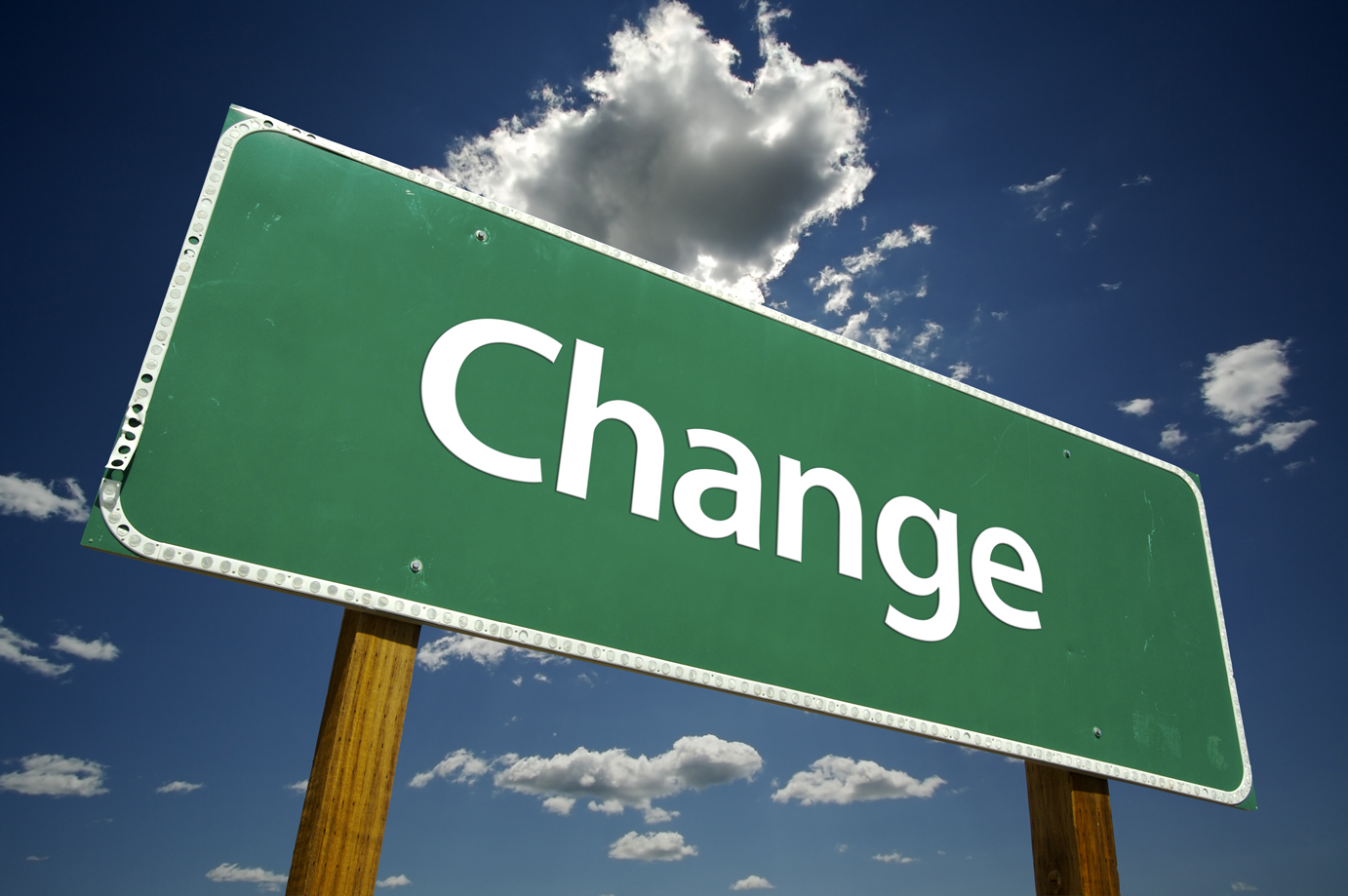 The new Handiham Radio Club email list is the place where members can post, ask questions, and share their experiences with amateur radio and assistive technology. We have so many talented and highly experienced members in the Handiham Radio Club, making this an invaluable resource for information. If you are a Handiham Program member and would like to join the Handiham Radio Club email list, please contact Pemdy.
Due to the spread of COVID-19, we are not working from the office right now. We are still able to check our phone messages and return phone calls, and mail will be picked up as often as possible. Of course, the best way to get in touch with us during this time is via email.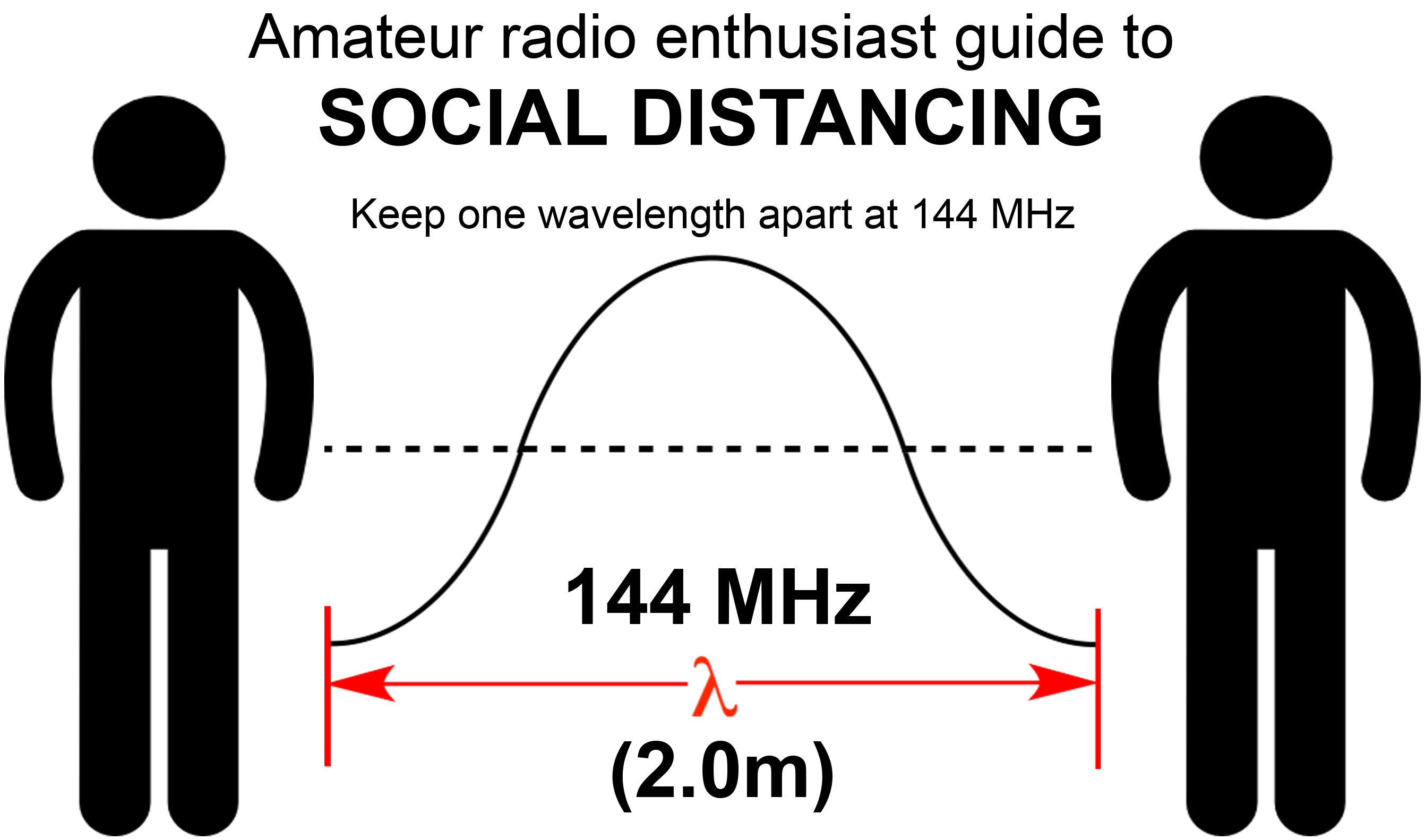 Along with the release of the new On the Air magazine, the magazine for beginner-to-intermediate ham radio operators, the ARRL is also doing a monthly podcast to take a deeper look at some of the topics and projects included in the magazine. The latest episode of the On the Air podcast (Episode 12) covers storm spotting and SKYWARN, a topic that is popular with most hams. You can check it out at http://www.arrl.org/on-the-air-podcast.
If you are having trouble receiving your E-Letter, you can always go to https://handiham.org/wordpress1/weekly-e-letter/ to see the latest E-Letter. Additionally, you can go to https://handiham.org/audio/handiham.mp3 to listen to the current podcast. These links are updated each time a new E-Letter and podcast is released.
Pemdy and I will be working during our usual office hours this week. Because of all the added workload following the holiday break, you can expect longer wait times for a response this week. If you call the Handiham Program office, please leave a message, and we will return your call as soon as we are available. When you leave that message, don't forget to leave your name, phone number, call sign, if you have one, and the reason for your call. Also, if you send an email, please include your name along with your call sign, and the reason for your email to speed up the response time. As always, if you need to update anything like your contact information, call sign, license class, membership, or members only log-in information, you can email us at handiham@allina.com.
In the E-Letter, there is an article about making accessible widgets in iOS 14, another article about the FCC's change in fees for ham radio licenses, and the next part of a new interview series featuring attendees from the recent Member Gratitude Gathering. Of course, you can also find the regular articles you see here each week.
Do you have a story to share about assistive technology or ham radio related activities? Please send your articles and stories via email to Lucinda.Moody@allina.com or by calling me at 612-775-2290.
---
News in Assistive Technology
Making Accessible Widgets on iOS 14 for the iPhone and iPad
Accessible home screen widgets can be creating using the Shortcuts app on iPhone and iPad. Using these widgets will enable you to quickly toggle accessibility features on and off right from your home screen. To learn more, check out the following article at: https://support.apple.com/en-us/HT207122.
You can also watch a video at: https://youtu.be/kKKFSJDgOcQ.
---
From the Mailbag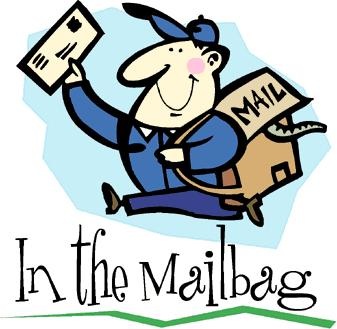 Hi Lucinda,

This morning, early, around 6 something, I worked John, AE7CJ, in Banks, Oregon, on 75 meter AM with my Johnson Viking Ranger, about 40 watts carrier. I also worked Andy, WA2CDL, on Long Island, New York. That's easy on SSB, but with a 40 watt AM rig, that's actually quite good. You don't make very many contacts on 75 meter AM with a rig like that.

My 75 meter rig is the Johnson Viking Ranger with a National NC-303 into a dipole antenna.

Also, you should be watching the VHF bands—6 meters for sure. We should get E-Skip coming up. I worked a friend in Virginia on December 23rd.

Thanks and 73,

Matt, KA0PQW
---
Interview of the Week
On November 28th, we held the first Member Gratitude Gathering using Zoom. As part of the activities of the event, members introduced themselves and shared a little about what they are grateful for in 2020. Please enjoy the next part of this event.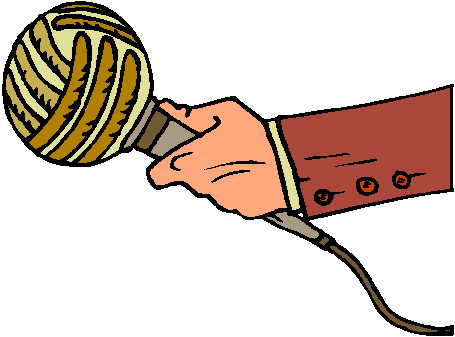 LM: Mark Senk, you're up next.

MS: Good afternoon. It's nice to hear some people who I'm familiar with and some people are new to me. But, good afternoon. I guess it's nice to be here. What am I thankful for? I guess I have a GD-77, and I want to thank a guy in Australia for writing all that software that makes it a pretty good accessible radio.

MS: It's good to be healthy and teleworking. I work for the Centers for Disease Control in Pittsburg here, and the group that I work for is the National Personal Protective Technology Lab, where they test respirators and safety equipment. So, it seems like about a year ago, if you said N-95, you'd have to explain what it was.

MS: And needless to say, there are a lot of people who are quite busy. But it hasn't affected me. I'm not doing those tests on mannequins and importing respirators and stuff like that. And a lot of that stuff is quality control, so when you hear about these masks and respirators out there, there's a lot of fake things out there—that might not be a surprise.

MS: But anyway, back in about January I was going to our fitness center, and I'd walk on the treadmill, but I couldn't tell what my pulse was or how many calories I'd used. And I became interested, and I found a pulse oximeter. It measures your pulse and your blood saturation of oxygen. But, of course, it was out of stock, and I just got it a couple of days ago. So, I guess they're getting back into supply. People wanted those things because of the COVID virus. So, anyway, that's a cute little gadget, and it's from a company called Concord Health. The device was $29.

MS: Anyway, it's interesting to hear you people talk about—I guess I spend more time reading about ham radio and listening to podcasts and reading on the email lists. I'm not really very active. I have a couple of the GD-77s. There's a local guy who is putting on a DMR repeater. I can hear it, but I wasn't very successful with getting into it.

MS: So, I took a walk here in the South Hills of Pittsburg and got a little bit more elevation. And at one point he said, well you're keying it up, but you're not getting into it. And then on the way back down the hill, I got into the repeater. It's interesting to be digital. You're either in it, or you're not.

MS: Anyway, I'm kind of intimidated by the modern equipment. I think, wow, it would be nice to get one of these 590s or the IC-705 and stuff like that, but the menus and all the computer interfaces—it just seems daunting, I guess. Maybe one of these days I'll take the plunge and get into that.

MS: Anyway, be glad we're healthy. I was out of the house. I've been teleworking since March. I visited my office in July, and yesterday was another time other than walking around the neighborhood—we went to the drug store and got a flu shot and shingles vaccines. That was my first contact again with the real world. Of course, wear your mask and all that.

MS: Anyway, glad to be here, and I guess I'm happy to make some friends and hear some people here. These get-togethers ought to be done—I know you have the Echolink nets, but Zoom works pretty well too. So, I'd suggest that we have maybe social get-togethers from time to time. Thanks.

LM: Thanks, Mark. And I like your idea. And the nice advantage about that also is that we can include students, because on Echolink, we can't include people before they have a call sign. So, that's the advantage of doing it this way instead of on the air where we can't have everybody involved.

MS: Lucinda, one more thing that I forgot to ask. I wonder if anybody has gotten any Black Friday specials. I've resisted so far, but I saw a good review on Signal Sticks. They make antennas with a lifetime guarantee, and I guess that also supports HamStudy.org. And I guess they have some sales on that. So maybe when we do another go-around, people can tell us what Black Friday specials they gave in to. Okay, thanks.

LM: Yeah, we'll have to see if anybody found any good deals on ham gear. Next up is—and I say this because I was informed that his friends call him this—next up is Moose. And since I want to be one of his friends, I'll use that name. Go ahead.

MD: Hi Lucinda, it's nice to talk to you and everyone. My call sign is KB1VUJ. And my friends call me Moose because my real name is Vermal. Moose is a lot easier to remember. And it's appropriate because I do live in Maine. I live in a small town called Biddeford, Maine. For those people who aren't familiar with Maine, and most people probably aren't, it's about 5 miles north of Kennebunkport where the Bush family has their summer compound. Unfortunately, they are on the ocean, and we are not.

MD: What I'm thankful for—I'm thankful that through this epidemic, God has kept me and my wife healthy. I am retired, but I'm able to work a couple days a week, and I've been able to keep doing that. And I'm thankful for the Handiham Program, and I'm also thankful for the CW course that we're about three-quarters of the way through. And I'm thankful to you, Lucinda, Tom, John, and Jim for teaching the course and for being so encouraging.

MD: I feel like I have a long way to go to get to where I want to be with sending and receiving CW on the air, but I feel like the only way to go forward is to keep practicing and keep working on it like you guys have said. And I'm thankful for that and thankful for this opportunity to get together. And back to you.

LM: Well, thank you so much Moose, and it's good to have you here today. We appreciate you joining us. It's definitely been a pleasure to have you in class as well. And you're right. You just have to keep practicing with Morse code, like learning any language, persistence and regular practice. That's all it is. There's really no secret to it. It's just hard work. But if you stick with it, you'll get it.

MD: If I may add two more things—one is the class has been challenging, but I've enjoyed it. I've enjoyed it a whole lot. Thank you.

LM: I'm glad you're enjoying it because that's important. If a class becomes a drudgery, that's going to make it harder to learn. Hopefully you're able to have a little fun as well. Let's get real, we have a little social time even though we work really hard, we do have a little fun too. Paul Booth, you're up next.

PB: Paul Booth in Brookhaven, Georgia, just out of Atlanta, call sign KE4WYS, originally licensed March 15 of '95. In 2017, I got my General, and in 2018, I got my Extra. I'm thankful for a lot of people that helped me get my start. Jack, of course, who many of you will hear me talk about religiously, is the one who helped me with the two upgrades, and I'm thankful that I pushed him to do it. And I'm thankful that he pushed me to get it done because he died later on that year after I got that Extra.

PB: And I said, wow, I kept looking over the past couple years, and I kept thinking, had it not been for him, I would still be a Technician right now because nobody else had that big of an interest in helping me in the Atlanta area. And I've never really reached outside of the Atlanta area. I probably should have but didn't for whatever reason—I guess lack of knowledge more than anything. But I've had my share of radios.

PB: First radio I ever had was an Alinco DJ-F1T, which is a 2 meter VHF unit. I wore that one out, and then I've had 2 or 3 of the FT-50s—wore them out. I had an FT-60—wore it out. And now, I've got a Kenwood and a DMR handheld. The Kenwood rides around in my little messenger bag when I go places. The DMR unit is in a backpack over here in the office chair. I've got other interesting hobbies. I play around with computer stuff, and, what can I say, I rode on the back of a few motorcycles in my time. The shirt says it all.

PB: I met some interesting people down through the years with ham radio, one of which I think I referenced earlier worked in a warehouse. Jack worked for IBM. One was a guy who cleaned up train wrecks for a living. That was an interesting conversation. And one of which was a broadcast engineer for Salem Communications. So, I've met very interesting people down through the years. That's one thing about ham radio. You meet very interesting people, to say the least. And there you have it.

LM: Well, thanks, Paul. We appreciate you being here today and sharing a little bit about yourself.
Stay tuned for the next part of the Member Gratitude Gathering airing next week.
---
Ham Radio in the News
FCC Reduces Proposed Amateur Radio Application Fee to $35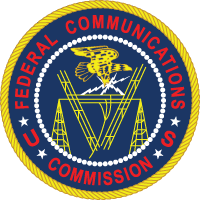 The FCC has agreed with both the ARRL and numerous other commenters that its original proposal of a $50 fee was "too high to account for the minimal staff involvement in these applications." In response, they scaled back the fee to $35 for new license applications, special temporary authority requests, rule waiver requests, license renewal applications, and vanity call sign applications. All fees are per application, and there will be no fee for administrative updates such as a change of mailing or email address. While the effective date of the new fee has not yet been established, it will be announced at least 30 days in advance. To learn more, go to: http://www.arrl.org/news/fcc-reduces-proposed-amateur-radio-application-fee-to-35
---
A Dip in the Pool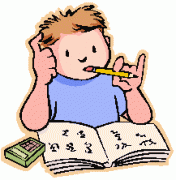 It's time to test our knowledge by taking a dip in the question pool…
Let's go to the Extra Class pool this week to a question about Hepburn maps.
E3A04 What do Hepburn maps predict?
A. Sporadic E propagation.
B. Locations of auroral reflecting zones.
C. Likelihood of rain scatter along cold or warm fronts.
D. Probability of tropospheric propagation.
Because the troposphere is where weather happens, it makes sense that weather prediction can help a lot with tropospheric propagation prediction. The Hepburn map is a specialized weather map designed just for predicting radio phenomena in the tropo "weather zone," making answer D the correct choice.
---
Website Update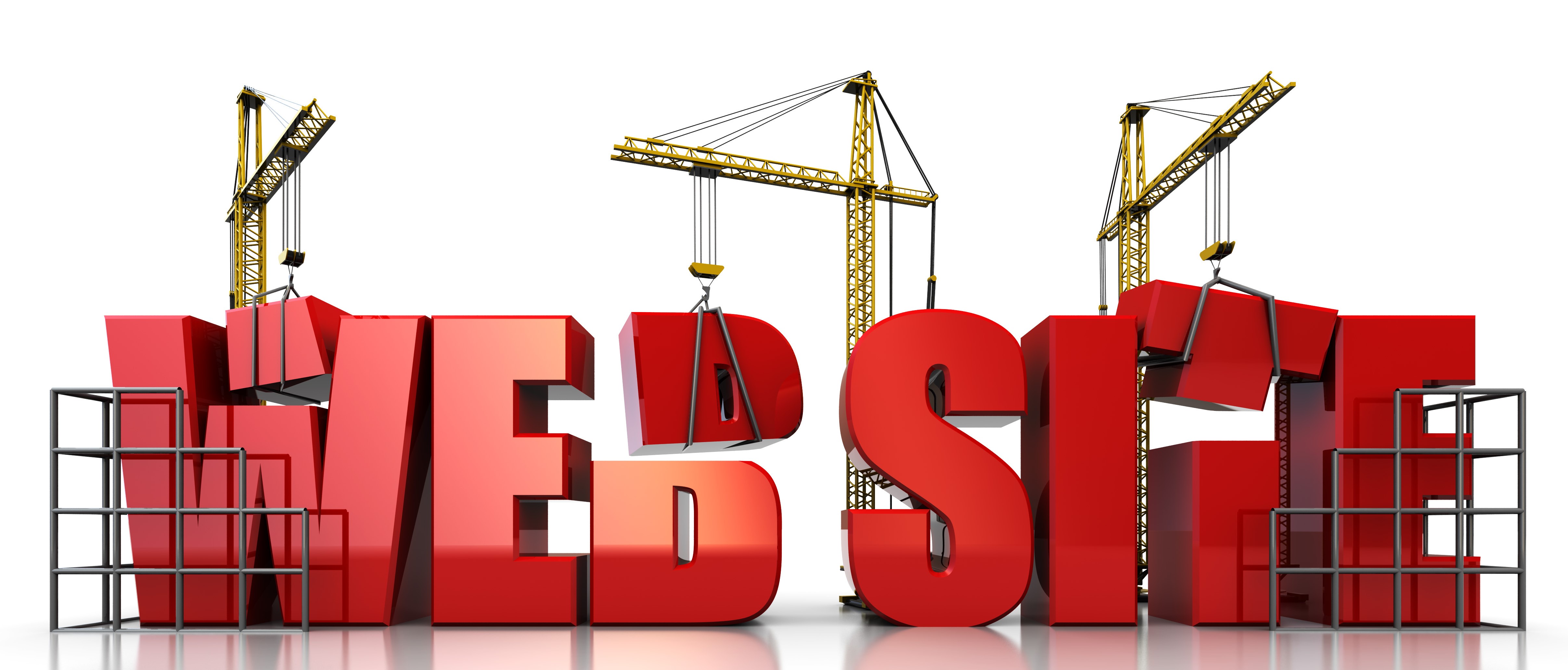 Here are the latest updates on the new Handiham.org website. Don't forget to monitor the site for updates throughout the week. When changes are made, I will post to the website. You can also find the latest updates any time by going to https://handiham.org/wordpress1/website-updates/. If you have any feedback about the website, I would love to hear from you. If you are a current member and your credentials are not allowing you to login to the site, please contact Pemdy for assistance at handiham@allina.com or 612-775-2291.
The January issue of the QCWA Journal is now available in the Magazines and Newsletters section of the Members Only portion of the website.
---
Equipment Connection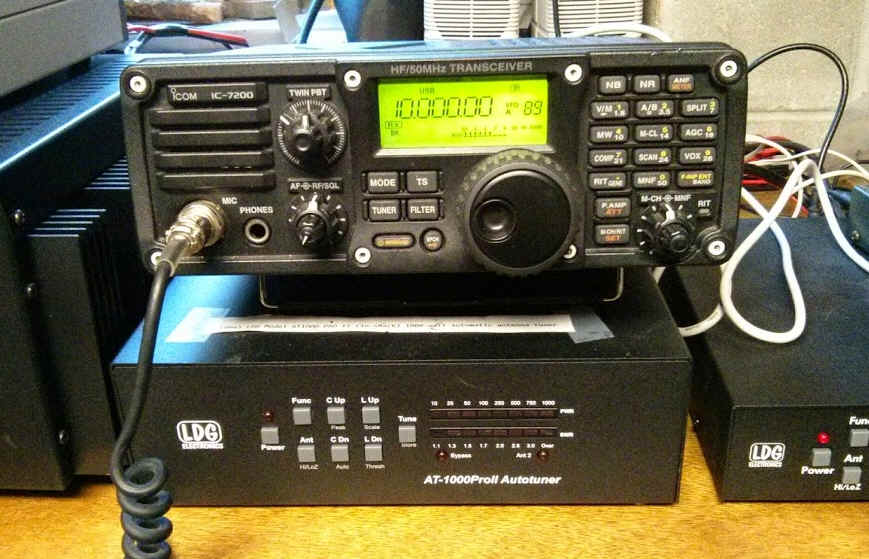 Equipment connections are happening, and the list is open! If you have a request for the Equipment Connection, contact me, leaving your name and phone number. I will call you to discuss your request. Please note that it may take several days for a return call due to all the other things going on in the Handiham Program. If you don't hear back from me after two weeks, you may contact me a second time. Additionally, if you have received any equipment from the Handiham Program during the last 12 months, you will automatically be placed at the bottom of the list so that others can also participate in the Equipment Connection.
Many thanks to the numerous people who have offered equipment for Handiham Members. If you have equipment that you would like to donate to a Handiham Program member, please email Lucinda at Lucinda.Moody@allina.com or call 1-612-775-2290.
---
Help Needed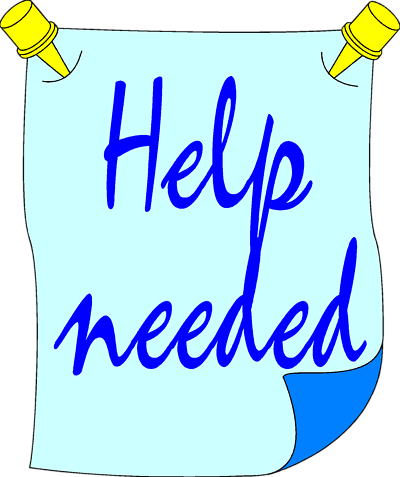 The Handiham Program needs contributors to Handiham World. Do you have a particular interest in amateur radio that you would like to share with others? Maybe you have a particular mode or band you like to operate and have learned a lot about. Or maybe you have some great stories to share from your experiences in the amateur radio hobby. Put your writing skills to work for Handiham World by sending your submissions to Lucinda.Moody@allina.com.
We are always looking for more readers, including some with a background in teaching in STEM related fields, especially if you have also worked with students requiring accommodations. We also need some readers with a background in teaching in STEM related fields, especially if you have also worked with students requiring accommodations. This volunteer position requires you to use your own equipment to record, however, we will provide the reading materials. If you or someone you know would like to try reading material for the members only section, please contact me for more information on how to submit a demo recording.
We need help updating our available resources for members. If you are blind and enjoy using your ham radio or assistive technology related devices, your assistance is especially needed. It would be a big help to your fellow Handiham Members if you would record a tutorial or product review. These need to be sent in Mp3 format, and the Handiham Program reserves the right to edit the recordings as needed before publishing in the Members Only section of the Handiham.org website. Please contact me at Lucinda.Moody@allina.com or 612-775-2290 if you have any questions.
I want to say a big thank you to those who have made or volunteered to make tutorials for the Members Only portion of the website. We have already had a number of members step up to offer their services, and their help is greatly appreciated! We also have some new readers who are working on some books, so keep watching for website updates as we add more content.
---
Check into our Handiham nets… Everyone is welcome!
How to find the Handiham Net:
The Handiham EchoLink conference is 494492. Connect via your iPhone, Android phone, PC, or on a connected simplex node or repeater system in your area.
The Handiham DMR Talkgroup on Brandmeister is 31990. On AllStar, it is available at node 47367.
The Handiham Net will be on the air daily. If there is no net control station on any scheduled net day, we will have a roundtable on the air get-together.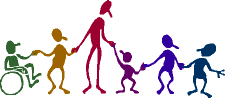 Our daily Echolink net continues to operate for anyone and everyone who wishes to participate at 11:00 hours CDT (Noon Eastern and 09:00 Pacific), as well as Wednesday evenings at 19:00 hours CDT (7 PM). If you calculate GMT, the time difference is that GMT is six hours ahead of Minnesota time during the winter.
Doug, N6NFF, poses a trivia question in the first half of the Wednesday evening session, so check in early if you want to take a guess. The answer to the trivia question is generally given shortly after the half-hour mark. A big THANK YOU to all of our net control stations.
---
Membership
You can pay your Handiham dues and certain other program fees on line. Simply follow the link to our secure payment site, then enter your information and submit the payment.

Handiham annual membership dues are $15.00. The lifetime membership rate is $150.00.
MEMBERSHIP DUES PAYMENT LINK
If you want to donate to the Handiham Program, please use our donation website. The instructions are at the following link:
DONATION LINK
As always, while our other services require that you have a current Handiham Program membership, you do not have to be a member to receive the Handiham World E-Letter.
How to contact us
There are several ways to contact us.
Postal Mail:
Courage Kenny Handiham Program
3915 Golden Valley Road MR 78446
Golden Valley, MN 55422
E-Mail: handiham@allina.com
Preferred telephone: 1-612-775-2291
Toll-Free telephone: 1-866-HANDIHAM (1-866-426-3442)
Note: Tuesdays through Thursdays between 9:00 AM and 3:00 PM United States Central Time are the best times to contact us.
You may also call Handiham Program Coordinator Lucinda Moody, AB8WF, at: 612-775-2290.
73, and I hope to hear you on the air soon!
For Handiham World, this is Lucinda Moody, AB8WF
The weekly e-letter is a compilation of assistive technology, operating information, and Handiham Program news. It is published on Mondays, and is available to everyone free of charge. Please email handiham@allina.com for changes of address, unsubscribes, etc. Include your old email address and your new address.
Podcast: Play in new window | Download