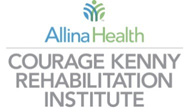 Courage Kenny Rehabilitation Institute Handiham World Weekly E-Letter for the week of January 25, 2021
This is a free weekly news & information update from the Courage Kenny Handiham Program, serving people with disabilities in Amateur Radio since 1967.
Our contact information is at the end.
Listen here:
https://handiham.org/audio/handiham25JAN2021.mp3

Get this podcast in iTunes:
https://itunes.apple.com/us/podcast/handiham-world/id1457854439?mt=2&app=podcast
RSS feed for the audio podcast if you use other podcasting software:
https://handiham.org/wordpress1/feed/podcast/
Subscribe or change your subscription to the E-mail version here.
---
Welcome to Handiham World.
In this edition:
A note from the coordinator
News in Assistive Technology
From the Mailbag
Interview of the Week
Ham Radio in the News
A Dip in the Pool
Website Update
Equipment Connection
Help Needed
Check into our nets!
…And more!
---
A note from the coordinator…
Both the FCC and the ARRL put out reminders recently about appropriate, inappropriate, and illegal amateur radio use. As Handiham Program members are aware, it is good operating practice to avoid talking about politics and religion over the air, and this includes on Handiham Radio Club nets. We want to make sure our nets are a place where all hams can feel comfortable. In particular, we want to make sure that new hams have a welcoming place where they can develop and practice their on-air skills.
Please join us for the next Handiham Member Gathering on Saturday, February 13th. Whether this is your first time or you are a veteran of our Zoom gatherings, all Handiham Program members are welcome to join us. It's a great time to reconnect with members that you haven't heard from in a long time and to get to know new members. Watch your email for instructions to get an invitation to participate.
Do you need cartridges for your NLS Talking Book Player? You can now order 4 GB, 8 GB, and 16 GB cartridges from the Perkins Library on Amazon with free shipping. Additionally, you can get mailers and the cable you need if you want to load your own cartridges. Please note: if you are waiting for mail arriving via Free Matter for the Blind, be aware that due to post office delays, mail may take as long as 6 to 8 weeks to arrive.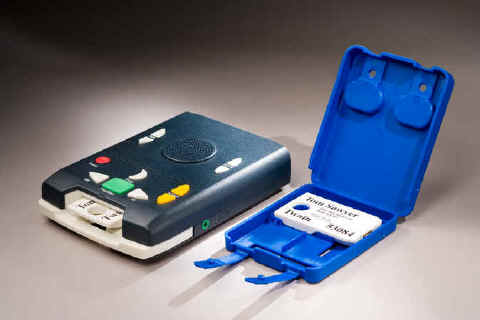 The next Morse code class series will be an intermediate level class starting March 1st and running for 12 weeks. Students will be able to attend an interactive class using the Zoom platform and will receive class recordings and practice recordings each week in Mp3 format. For this class, you need to already know the letters, numbers, and prosigns. We will focus on increasing your ability to copy, working toward a speed of around 13 words per minute by then end of the series. Students will need to practice regularly outside of class to be successful. If you are looking for a basic Morse code class, we will offer another series later this year. Contact Pemdy to be put on the list for an application for either of these two class series.

Building on the success of the 2020 Virtual Get on the Air class, we are getting ready for the next Get on the Air session, now running the week of February 15th. This will be an intermediate level class with in-depth coverage of a different topic each day. If you want to receive an application, please contact Pemdy right away. Space is limited, and the class is filling up fast.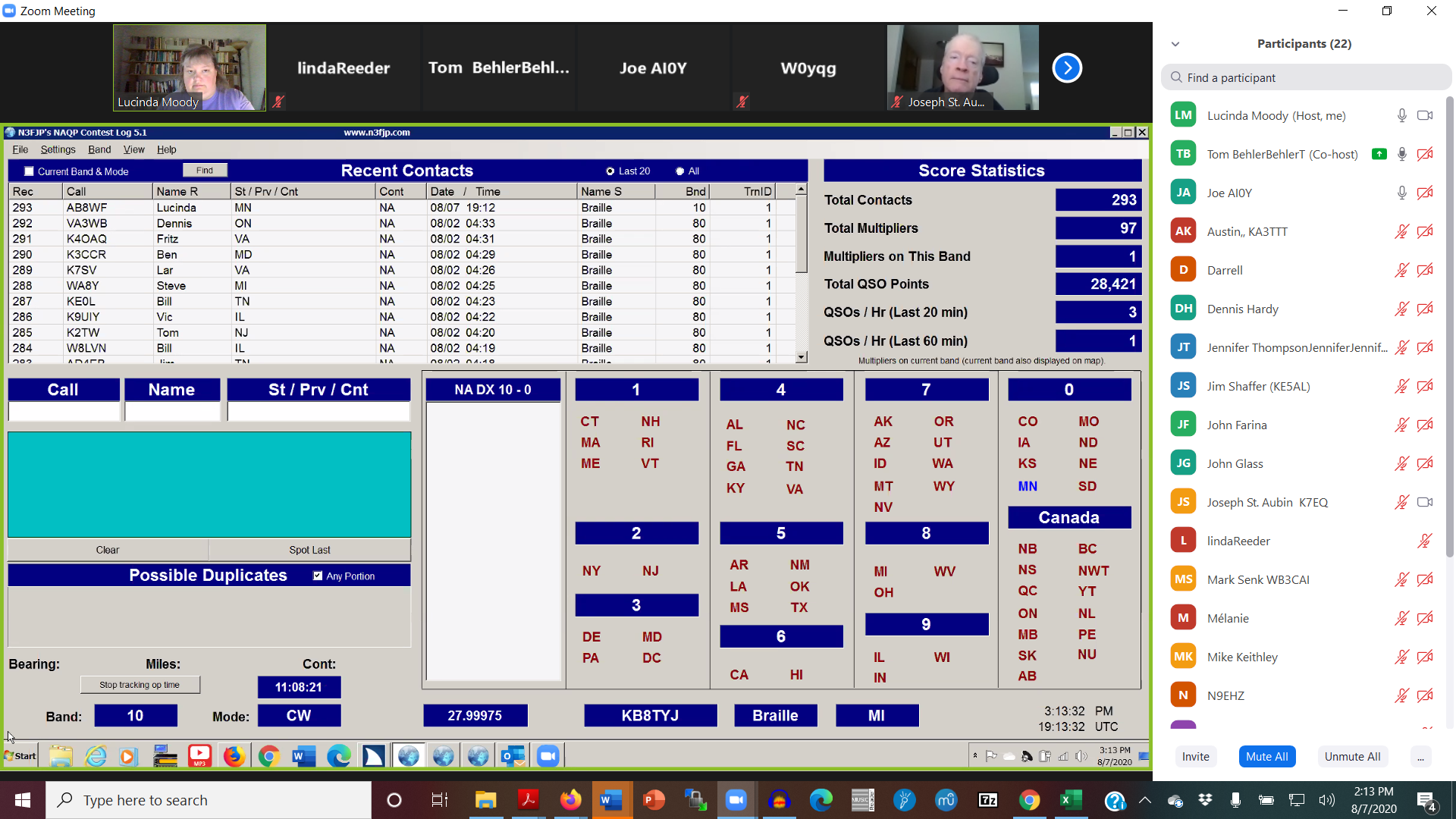 The Handiham World E-letter list along with Handiham Notify and the Handiham Radio Club lists are moving to Groups.io. Invitations went out to everyone on the old Handiham E-letter and Handiham Notify lists. If you haven't received one, please contact Pemdy for assistance. Once you are subscribed to the new lists at Groups.io, you will be unsubscribed from the old lists. All you have to do to subscribe is reply and send when you receive the invitations. You don't have to type anything additional in the email to be subscribed to the new lists. Just like with the old Handiham World E-letter and Handiham Notify lists, you can't post emails to the new lists. The lists are only for receiving notifications and E-Letters from the Handiham Program. Please note, while Handiham World is available to everyone, only current members of the Handiham Program are eligible to join Handiham Notify and the Handiham Radio Club lists. We are enjoying the improved accessibility with Groups.io.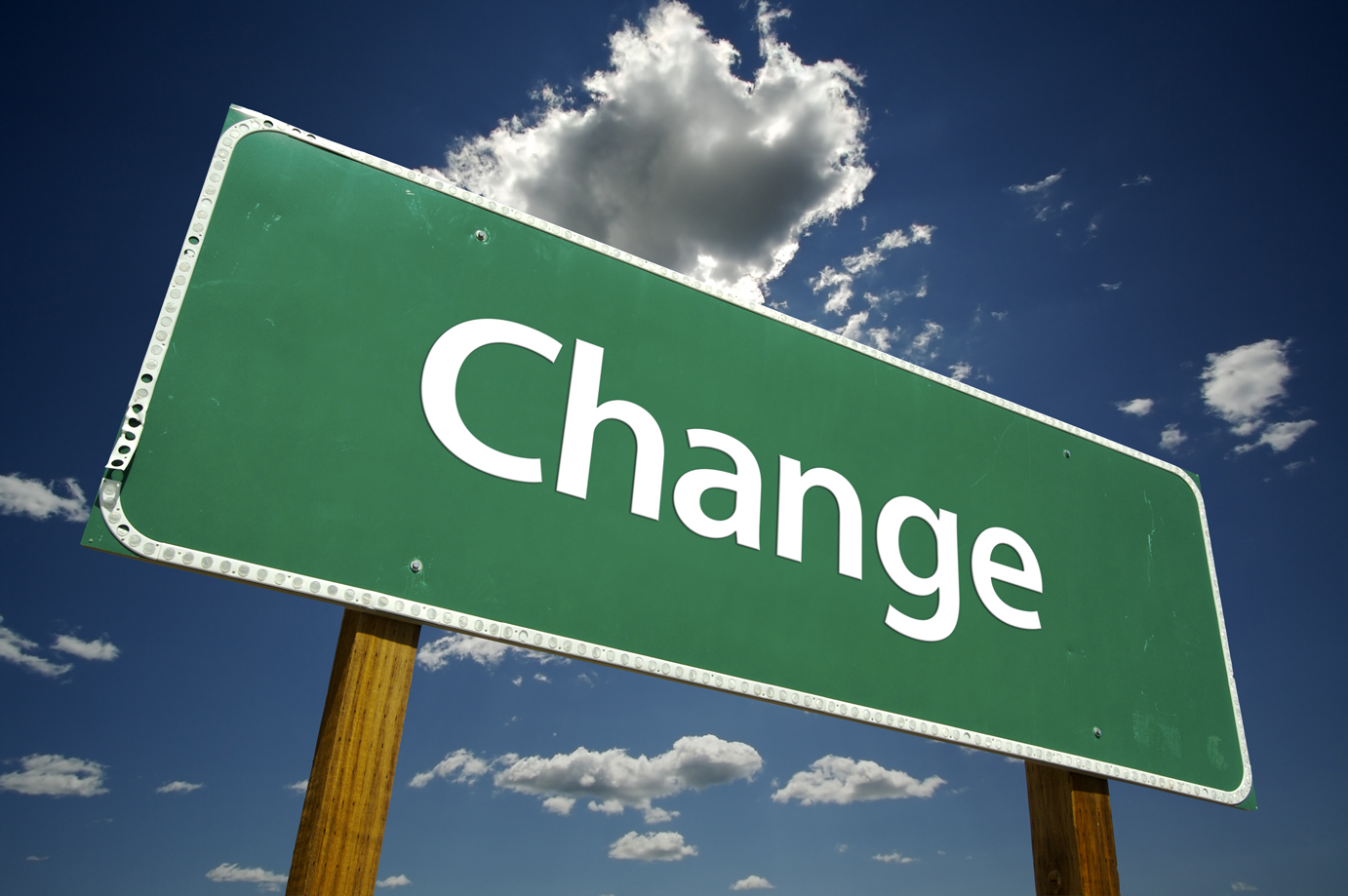 The new Handiham Radio Club email list is the place where members can post, ask questions, and share their experiences with amateur radio and assistive technology. We have so many talented and highly experienced members in the Handiham Radio Club, making this an invaluable resource for information. If you are a Handiham Program member and would like to join the Handiham Radio Club email list, please contact Pemdy.
Due to the spread of COVID-19, we are not working from the office right now. We are still able to check our phone messages and return phone calls, and mail will be picked up as often as possible. Of course, the best way to get in touch with us during this time is via email.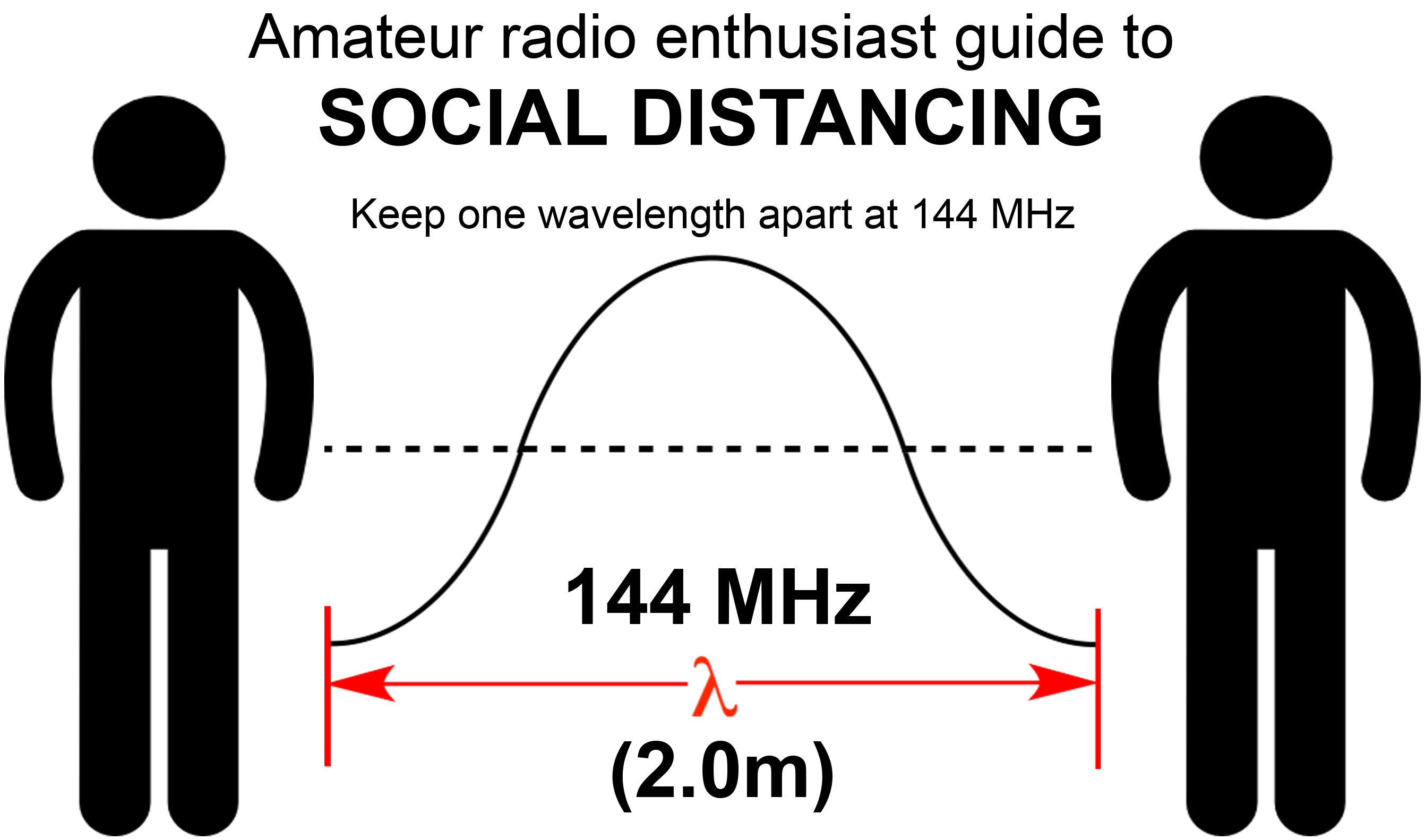 Along with the release of the new On the Air magazine, the magazine for beginner-to-intermediate ham radio operators, the ARRL is also doing a monthly podcast to take a deeper look at some of the topics and projects included in the magazine. The latest episode of the On the Air podcast (Episode 13) covers inspiring club activity through the use of project nights. You can check it out at http://www.arrl.org/on-the-air-podcast.
If you are having trouble receiving your E-Letter, you can always go to https://handiham.org/wordpress1/weekly-e-letter/ to see the latest E-Letter. Additionally, you can go to https://handiham.org/audio/handiham.mp3 to listen to the current podcast. These links are updated each time a new E-Letter and podcast is released.
Pemdy will be working during her usual office hours this week. I received a jury summons effective January 25th through February 5th. Because of this, there may be delays and or disruptions in the E-Letter and other Handiham Program activities this week and next week. Thank you in advance for your patience during this time. If you call the Handiham Program office, please leave a message, and we will return your call as soon as we are available. When you leave that message, don't forget to leave your name, phone number, call sign, if you have one, and the reason for your call. Also, if you send an email, please include your name along with your call sign, and the reason for your email to speed up the response time. As always, if you need to update anything like your contact information, call sign, license class, membership, or members only log-in information, you can email us at handiham@allina.com.
In the E-Letter, there is an article about OrCam Read, another article about amateur radio and emergency communications, and the first part of a new interview series featuring attendees from the recent Holiday Gathering. Of course, you can also find the regular articles you see here each week.
Do you have a story to share about assistive technology or ham radio related activities? Please send your articles and stories via email to Lucinda.Moody@allina.com or by calling me at 612-775-2290.
---
News in Assistive Technology
OrCam Read
OrCam Read is great for people with mild low vision, reading fatigue, reading difficulties including dyslexia, and for anyone who consumes large amounts of text. It is a unique handheld device with a smart camera that seamlessly reads text from any printed surface or digital screen. It enables users to enjoy the morning paper, read any book, and even read all that appears on a computer, tablet, or smartphone screen. Users can privately read any chosen text, improving time spent studying and making work more efficient. To learn more, check out the following website at: https://www.orcam.com/en/read/.
You can also watch a video at: https://youtu.be/29WhzmAcAjU.
---
From the Mailbag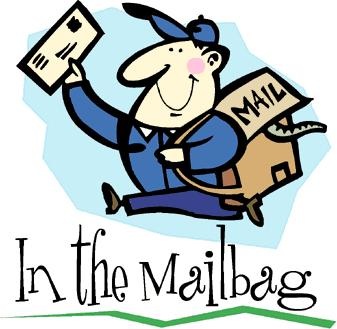 Hi everyone,

I downloaded the FISTS Morse course for practice if anyone is interested. Please see below:

The K7QO Code Course
A FREE download of the Code Course is available in ISO format from the K7QO website at: http://www.k7qo.com

Ken, KB3LLA
---
Interview of the Week
On December 19th, we held the first Member Holiday Gathering on Zoom. During the event, members introduced themselves and shared a little about what they are hoping for in 2021. Please enjoy the first part of this event.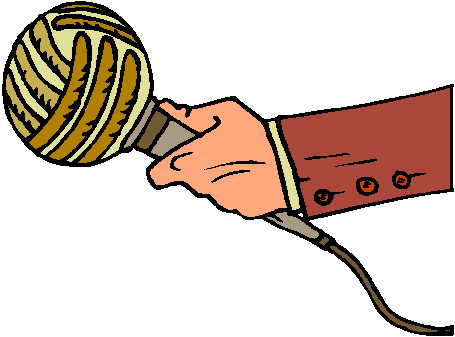 LM: Welcome, we've got like I said, we got 35 here so far. And I know there's still some more coming. So we got a nice big group today, which is always a good problem to have. And we're going to go around and have you guys go through your name. And we're going to record again, for those of you who were here last time, we're going to record again, and some of this is going to end up in the e-letter. So make sure what you say you're comfortable with sharing publicly. And we'll start working our way through the list.

LM: I do need to know though if anybody's short time. That's the first thing I need to know if somebody can't stick around. Because if you remember from last time, this can get a little long. So if you are short time, can you do a raised hand for me? Okay, I see one. And I think I heard while I was trying to get everybody in here. Let's see, I see Tom and John. And whoever is iPhone and Al, I see yours there. So I've got four of them. And I think I remember Matt Arthur saying that he is short time as well.

LM: Let's start first thing we're going to work our way through short time. And let me grab my trusty pad of paper here so I can keep track of who, what, where, when and how. And let's just start with whoever is iPhone, I got somebody that's listed as iPhone with no name or number. So let's start with you. If you can give us your name, your location. And today I want to know what what your wishes are for 2021.

DM: Yes, this is Dan Marshall KG5WBO, now in Sioux Falls, South Dakota. I want to do more with amateur radio. And I'm actually not short time, I just didn't know what I was doing.

LM: Okay. Well, we got you down here. So what are your wishes for 2021?

DM: Well, besides more amateur radio, we want things to get start getting better for everybody.

LM: You know, that sounds like a good wish, especially after 2020. So I like that. Hey, thanks for joining us today. And let's see, John Gunn you're up next.

JG: All right. Well, first of all, Lucinda, Merry Christmas to you and everyone else here. My wish–well, okay, the location's Wisconsin Rapids, Wisconsin. Callsign is whiskey delta nine, Baker, Charlie hotel, and, my wish, my wish is for everyone to stay healthy, or if they're not to get healthy in the 2021 year, and something that's exciting for me. I want to get I think more in a daystar or D star with amateur radio.

JG: But I'm also excited. I'm involved in recording an album, with some folks out of Chicago and virtually I'm just recording the song or my tracks and through Dropbox. And it's really exciting. It's not a new thing. But it's really exciting. So there you go.

LM: All right. Thanks, John. Good to have you here. And next up is Tom Behler. Go ahead.

TB: This is Tom KB8TYJ. Tom Behler. I'm from Grandville, Michigan, Grandville is just west of Grand Rapids, Michigan, it's, it's in the western part of the Lower Peninsula. And we are looking at snow coming up here. I think by the end of the week, we're going to get into the good old lake effect pattern. So I think we're gonna have a white Christmas here, which I'm sure will make a lot of people happy.

TB: What are my wishes for 2021? I guess I have a few. Obviously, I I think like like most people, we really want COVID to be behind us. And I think we're gonna get there, it might be a little slow. But hopefully by maybe the middle of the year, kind of late spring, early summer, we'll we'll make some real progress once the vaccinations happen and, and I also hope that and I, I don't want this to sound too whatever, but I really, really hope that we as a country can kind of start getting back to the country that we know.

TB: It's been it's been I think everybody's just been stressed to the max here over the past 10 months or so due to various things and and I just hope we can kind of get regained perspective and, and and and get back to who we are, people who work with each other and help each other etc. In terms of ham radio, I'm really looking forward to some of the future classes that we've got in the works for Handihams.

TB: Personally, I'd like to see if I can figure out a way to get into the digital FM modes. I've got a TH-D74. And I'd like to figure out how to do D star with it. And maybe at some point, I'll get a hotspot and then I can even do more. I'm also working on things like uploading my Logbook of the World files into Amateur Contact Log, so that I can keep track of all my contacts and maybe try to go after a few awards.

TB: So looking forward to a better 2021 and hopefully we'll all be able to enjoy it together. And thanks for putting me on short time, Lucinda. I'll be here, probably until about five, but then I'm gonna have to go. So this is KB8TYJ. Thank you.

LM: Alright, thanks, Tom. Appreciate that. And next up, let's do Matt Arthur, since you're also short time, go ahead.

MA: Well, I'm Matt Arthur, KA0PQW. I don't know. 2021 better be a little better year.

LM: All right. Well, thanks, Matt. appreciate you stopping by. And good luck in the contest.

MA: Yeah. 347 Qs in this one so far. It ends at 6.

LM: Very fun. Let's make sure is there anybody else that short time that needs to get their say in early before other people? Oh, yeah, Al, I've still got you. Yep. Okay, you're next. And then if anybody else is short time, stick your hand up. And I'll do it. I'll do an ask after we get to Al. Thank you for reminding me, Al.

AU: All right. Can you hear me?

LM: Yes, I can.

AU: Yeah, I'll be I'll be here till around till at least four. We'll see what happens. I am Al Urich, KE0EYG. I'm located in the town is Belleville, like Illinois, except it's in north central Kansas. And we're about well, we're, yeah, we're about 13 miles from the Nebraska border. So we're at the top of the state, just a little east of center.

AU: And my wishes for 2021 are certainly like see us get COVID under control, had enough of that and get the people back to work and, and get food on the table for a lot of people that are not eating very well now. And as far as amateur radio. One thing I want to do this year, this coming year is become familiar with PSK31. So that's kind of on my nearly on my front burner.

AU: Anyway. So I guess that's it. Right now. I I've been a ham since 2015. I've been a General since 20. Since 2019. So mainly operate. Well I do I operate sideband phone and do some two meter both repeaters and simplex. So there you go. That's what I've got.

LM: Thanks so much, Al, appreciate you being here sharing a little bit. And next hand up I've got is Joseph St. Aubin.

JSA: Thanks Lucinda. The reason why I put my hand up, I just want to give a quick shout and hello to Matt KA0PQW as it's not often that I get a chance to get a chance to say hello to him. And last couple of times where I caught him on either on various nets or elsewhere. I've never been able to get back in there in time to give a shout out to him. So I just want to say hi to him. And I'd be available alter on to give a bit more description of what I've been up to. Thanks, Lucinda.

LM: Thank you. And so we'll come back to you then later on. And let me star your name, so I remember to do that. Anymore short time stations, anybody that needs to not stay because it's gonna take a while we've now got 41 people here, so we're gonna be here for a bit. Anybody else I don't see any more hands up. I don't see anybody else waving at me. So along the way, if somebody needs to leave sooner, let me know and we'll get you in here. Whoops W0YQG, go ahead.

KS: I went ahead and popped in here short time because I have to start taking down my call signs for the Missouri Traffic Net at the top of the hour. So that I think is a valid reason to go ahead and put yourself down for short time. So I think people can understand that.

LM: Go ahead and give us your name, your call sign, your location and your hopes for 2021.

KS: Yeah, thanks because I had just popped in here too, because I got done outside. Everybody wants a piece of Kelly this afternoon. I had a caroling activity right before that. So yeah, it's busy today. Anyway. I am Kelly Stanfield. I am W0YQG. Yes, it is definitely, I agree with Tom, a very creative code call sign, but I am keeping it no matter what. And I have reasons why.

KS: I am in I'll put it as central Missouri because most folks wouldn't won't have heard of the town a couple hours or so with the most south of Kansas City. I got my Extra, oh, just over three years ago. In fact three years ago yesterday, I got on I got on HF here at my own station. So it's it's amazing. Time flies.

KS: But if ham radio was I'd say I a hope for 2021, it would be to make some better sense out of the code and get straightened out the jumbles that I ended up with and eventually get the speed picked up. But I know you can't have everything all at once. So I'm just gonna have to take that as it comes, I think.

KS: And a general I'd say would be just that, I think we're gonna have to end up accepting this new normal, whether we want to or not. And that's not easy to do, because it's, you know, my main hope out of this is that I can eventually go back to church. So that's something I really want to do in 2021. And, at the moment, haven't been able to do for a while. So I'll stick around for a while and see how things go.

LM: All right. Thanks so much, Kelly. We appreciate you stopping by even though you've got a busy day.
Stay tuned for the next part of this Gathering airing in the next issue of Handiham World.
---
Ham Radio in the News
Eastern Iowans Rely on Ham Radio When Severe Weather Strikes
Last August, a derecho with winds up to 100 MPH hit eastern Iowa, causing both power and communications outages for some 400,000 residents. In response, ham radio operators stepped up to serve their community, providing needed communications support. While amateur radio is a hobby, many also choose to spend some of their time training for and helping out after disasters and during times of emergency. Hams have decades of experience that informs their training, enabling them to respond in a coordinated way with other governmental and non-governmental responders. To read the entire article, go to: http://www.arrl.org/news/eastern-iowans-rely-on-ham-radio-when-severe-weather-strikes
---
A Dip in the Pool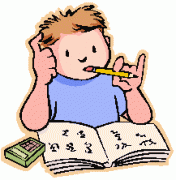 It's time to test our knowledge by taking a dip in the question pool…
Let's go to the Extra Class pool this week to a question about surface-mount technology.
E6E10 What advantage does surface-mount technology offer at RF compared to using through-hole components?
A. Smaller circuit area.
B. Shorter circuit-board traces.
C. Components have less parasitic inductance and capacitance.
D. All of these choices are correct.
While the old school through-hole components were much easier to work with, the newer surface-mount components have several advantages, including their smaller circuit area, shorter circuit-board traces, and reduced parasitic inductance and capacitance, especially at higher radio frequencies. This makes answer D the correct choice. If you like to work on your own equipment, it will take some practice to learn to solder components that are nearly microscopic, but it is worth the effort.
---
Website Update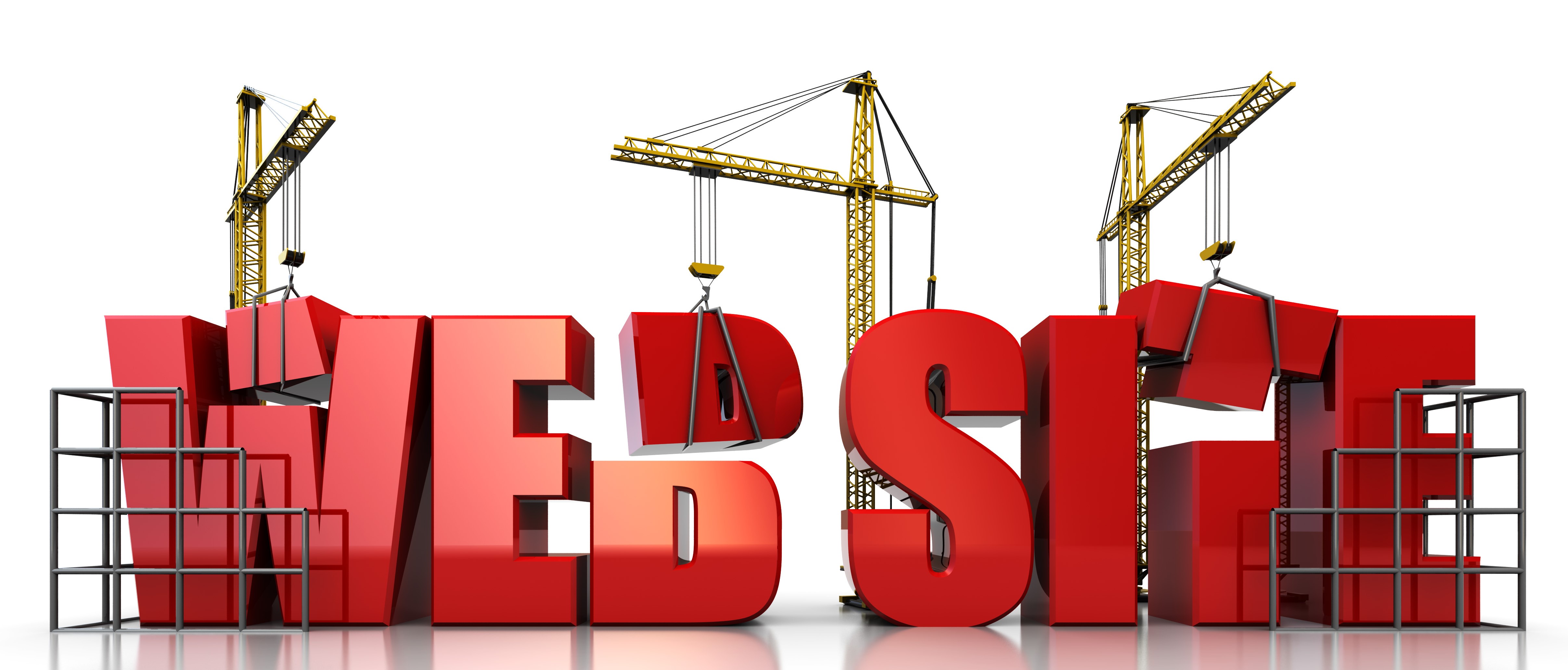 Here are the latest updates on the new Handiham.org website. Don't forget to monitor the site for updates throughout the week. When changes are made, I will post to the website. You can also find the latest updates any time by going to https://handiham.org/wordpress1/website-updates/. If you have any feedback about the website, I would love to hear from you. If you are a current member and your credentials are not allowing you to login to the site, please contact Pemdy for assistance at handiham@allina.com or 612-775-2291.
---
Equipment Connection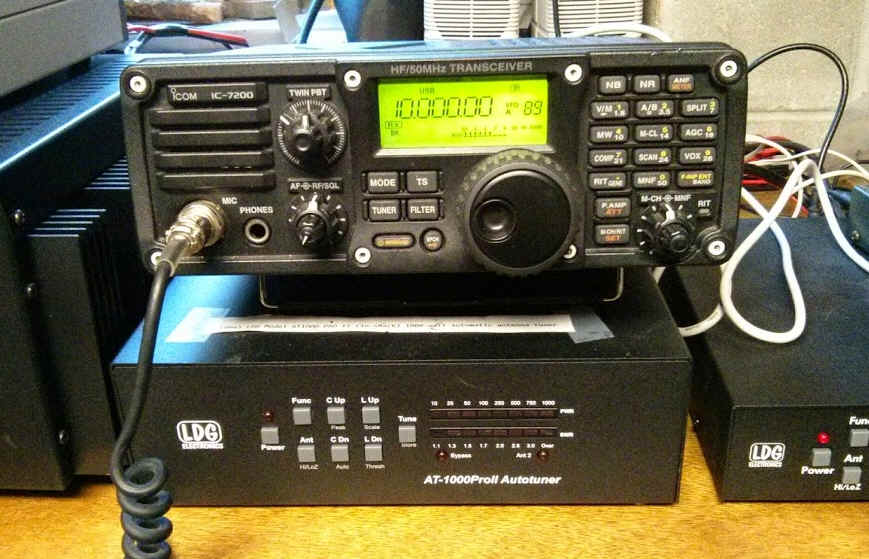 Equipment connections are happening, and the list is open! If you have a request for the Equipment Connection, contact me, leaving your name and phone number. I will call you to discuss your request. Please note that it may take several days for a return call due to all the other things going on in the Handiham Program. If you don't hear back from me after two weeks, you may contact me a second time. Additionally, if you have received any equipment from the Handiham Program during the last 12 months, you will automatically be placed at the bottom of the list so that others can also participate in the Equipment Connection.
Many thanks to the numerous people who have offered equipment for Handiham Members. If you have equipment that you would like to donate to a Handiham Program member, please email Lucinda at Lucinda.Moody@allina.com or call 1-612-775-2290.
---
Help Needed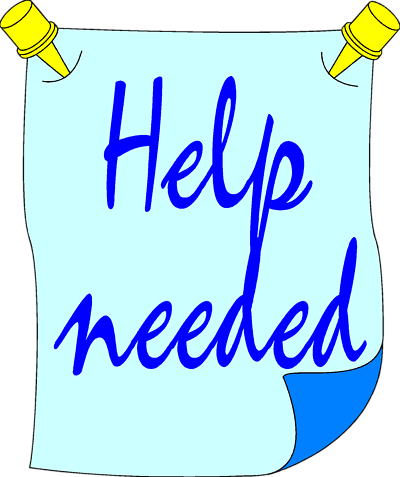 The Handiham Program needs contributors to Handiham World. Do you have a particular interest in amateur radio that you would like to share with others? Maybe you have a particular mode or band you like to operate and have learned a lot about. Or maybe you have some great stories to share from your experiences in the amateur radio hobby. Put your writing skills to work for Handiham World by sending your submissions to Lucinda.Moody@allina.com.
We are always looking for more readers, including some with a background in teaching in STEM related fields, especially if you have also worked with students requiring accommodations. We also need some readers with a background in teaching in STEM related fields, especially if you have also worked with students requiring accommodations. This volunteer position requires you to use your own equipment to record, however, we will provide the reading materials. If you or someone you know would like to try reading material for the members only section, please contact me for more information on how to submit a demo recording.
We need help updating our available resources for members. If you are blind and enjoy using your ham radio or assistive technology related devices, your assistance is especially needed. It would be a big help to your fellow Handiham Members if you would record a tutorial or product review. These need to be sent in Mp3 format, and the Handiham Program reserves the right to edit the recordings as needed before publishing in the Members Only section of the Handiham.org website. Please contact me at Lucinda.Moody@allina.com or 612-775-2290 if you have any questions.
I want to say a big thank you to those who have made or volunteered to make tutorials for the Members Only portion of the website. We have already had a number of members step up to offer their services, and their help is greatly appreciated! We also have some new readers who are working on some books, so keep watching for website updates as we add more content.
---
Check into our Handiham nets… Everyone is welcome!
How to find the Handiham Net:
The Handiham EchoLink conference is 494492. Connect via your iPhone, Android phone, PC, or on a connected simplex node or repeater system in your area.
The Handiham DMR Talkgroup on Brandmeister is 31990. On AllStar, it is available at node 47367.
The Handiham Net will be on the air daily. If there is no net control station on any scheduled net day, we will have a roundtable on the air get-together.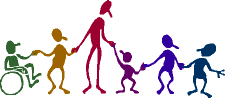 Our daily Echolink net continues to operate for anyone and everyone who wishes to participate at 11:00 hours CDT (Noon Eastern and 09:00 Pacific), as well as Wednesday evenings at 19:00 hours CDT (7 PM). If you calculate GMT, the time difference is that GMT is six hours ahead of Minnesota time during the winter.
Doug, N6NFF, poses a trivia question in the first half of the Wednesday evening session, so check in early if you want to take a guess. The answer to the trivia question is generally given shortly after the half-hour mark. A big THANK YOU to all of our net control stations.
---
Membership
You can pay your Handiham dues and certain other program fees on line. Simply follow the link to our secure payment site, then enter your information and submit the payment.

Handiham annual membership dues are $15.00. The lifetime membership rate is $150.00.
MEMBERSHIP DUES PAYMENT LINK
If you want to donate to the Handiham Program, please use our donation website. The instructions are at the following link:
DONATION LINK
As always, while our other services require that you have a current Handiham Program membership, you do not have to be a member to receive the Handiham World E-Letter.
How to contact us
There are several ways to contact us.
Postal Mail:
Courage Kenny Handiham Program
3915 Golden Valley Road MR 78446
Golden Valley, MN 55422
E-Mail: handiham@allina.com
Preferred telephone: 1-612-775-2291
Toll-Free telephone: 1-866-HANDIHAM (1-866-426-3442)
Note: Tuesdays through Thursdays between 9:00 AM and 3:00 PM United States Central Time are the best times to contact us.
You may also call Handiham Program Coordinator Lucinda Moody, AB8WF, at: 612-775-2290.
73, and I hope to hear you on the air soon!
For Handiham World, this is Lucinda Moody, AB8WF
The weekly e-letter is a compilation of assistive technology, operating information, and Handiham Program news. It is published on Mondays, and is available to everyone free of charge. Please email handiham@allina.com for changes of address, unsubscribes, etc. Include your old email address and your new address.
Podcast: Play in new window | Download