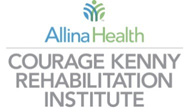 Courage Kenny Rehabilitation Institute Handiham World Weekly E-Letter for the week of February 8, 2021
This is a free weekly news & information update from the Courage Kenny Handiham Program, serving people with disabilities in Amateur Radio since 1967.
Our contact information is at the end.
Listen here:
https://handiham.org/audio/handiham08FEB2021.mp3

Get this podcast in iTunes:
https://itunes.apple.com/us/podcast/handiham-world/id1457854439?mt=2&app=podcast
RSS feed for the audio podcast if you use other podcasting software:
https://handiham.org/wordpress1/feed/podcast/
Subscribe or change your subscription to the E-mail version here.
---
Welcome to Handiham World.
In this edition:
A note from the coordinator
News in Assistive Technology
From the Mailbag
Interview of the Week
Ham Radio in the News
A Dip in the Pool
Website Update
Equipment Connection
Help Needed
Check into our nets!
…And more!
---
A note from the coordinator…
We have an exciting announcement this week. After working on the project for the past couple years, Jim Perry, KJ3P, an experienced reader for the NLS talking book library, has completed the audio recording of Secret Wireless War. The book contains the story of MI6 communications between 1935 and 1945. You can download this resource in DAISY audio from the book section of the members only website, or you can contact Pemdy to request the book on digital talking book cartridge.
Please join us for the next Handiham Member Gathering on Saturday, February 13th. Whether this is your first time or you are a veteran of our Zoom gatherings, all Handiham Program members are welcome to join us. It's a great time to reconnect with members that you haven't heard from in a long time and to get to know new members. Watch your email for instructions to get an invitation to participate.
The next Morse code class series will be an intermediate level class starting March 1st and running for 12 weeks. Students will be able to attend an interactive class using the Zoom platform and will receive class recordings and practice recordings each week in Mp3 format. For this class, you need to already know the letters, numbers, and prosigns. We will focus on increasing your ability to copy, working toward a speed of around 13 words per minute by then end of the series. Students will need to practice regularly outside of class to be successful. If you are looking for a basic Morse code class, we will offer another series later this year. Contact Pemdy to be put on the list for an application for either of these two class series.

Registration closed today for the next Get on the Air session, starting next Monday, February 15th. This will be an intermediate level, week-long class with in-depth coverage of a different topic each day.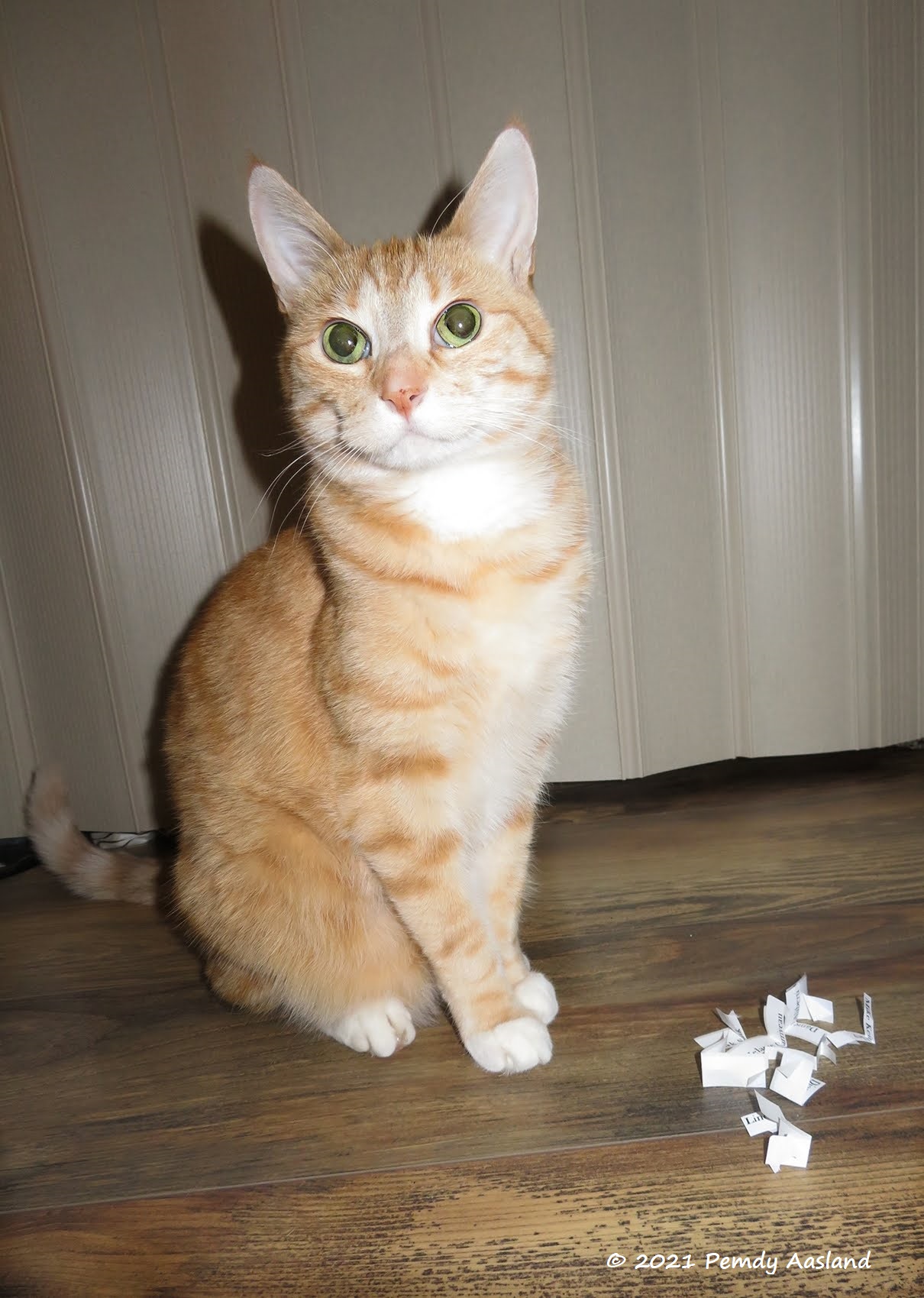 Once again, Diego, Pemdy's cat, offered his services in picking the early bird winner.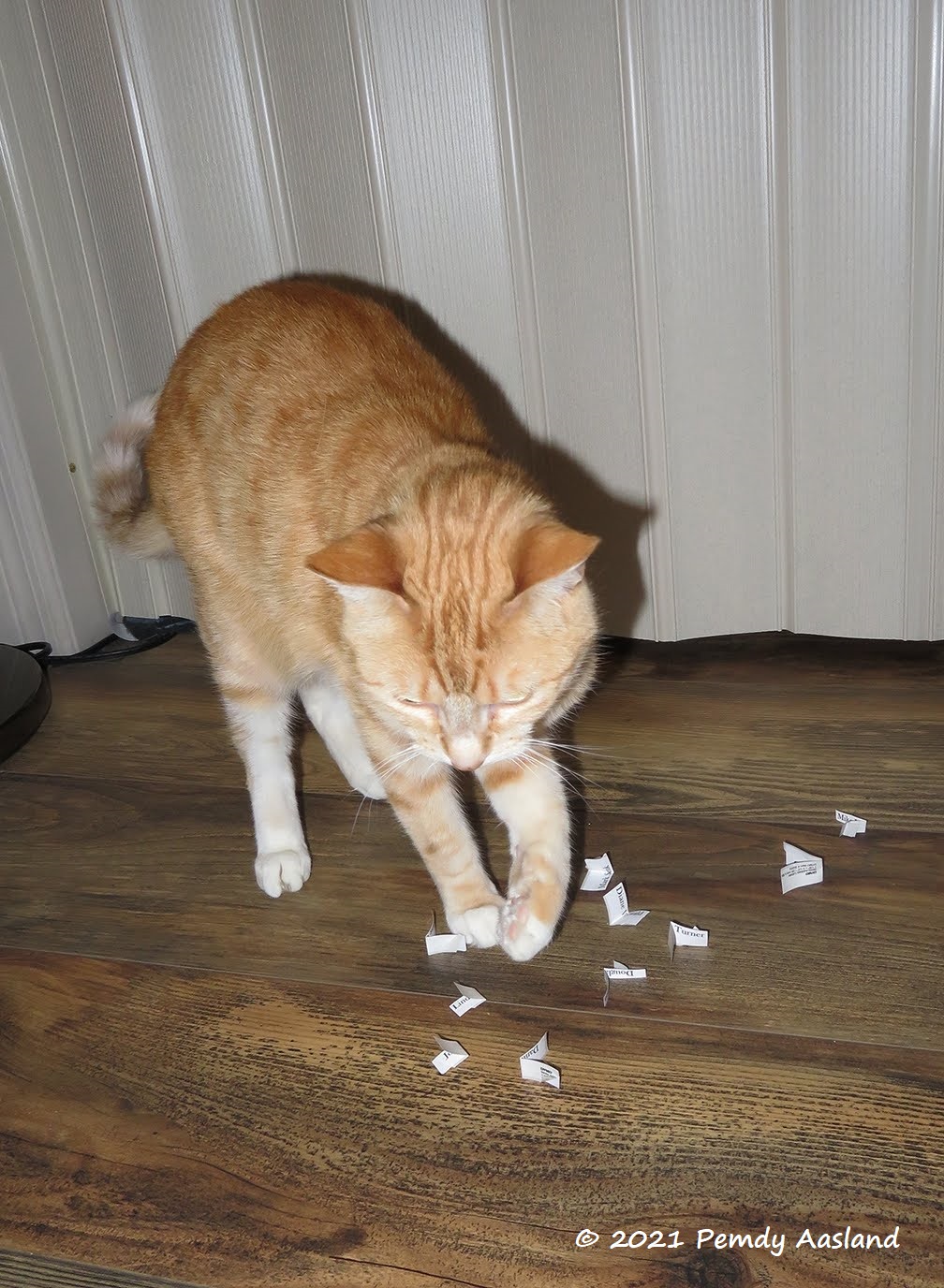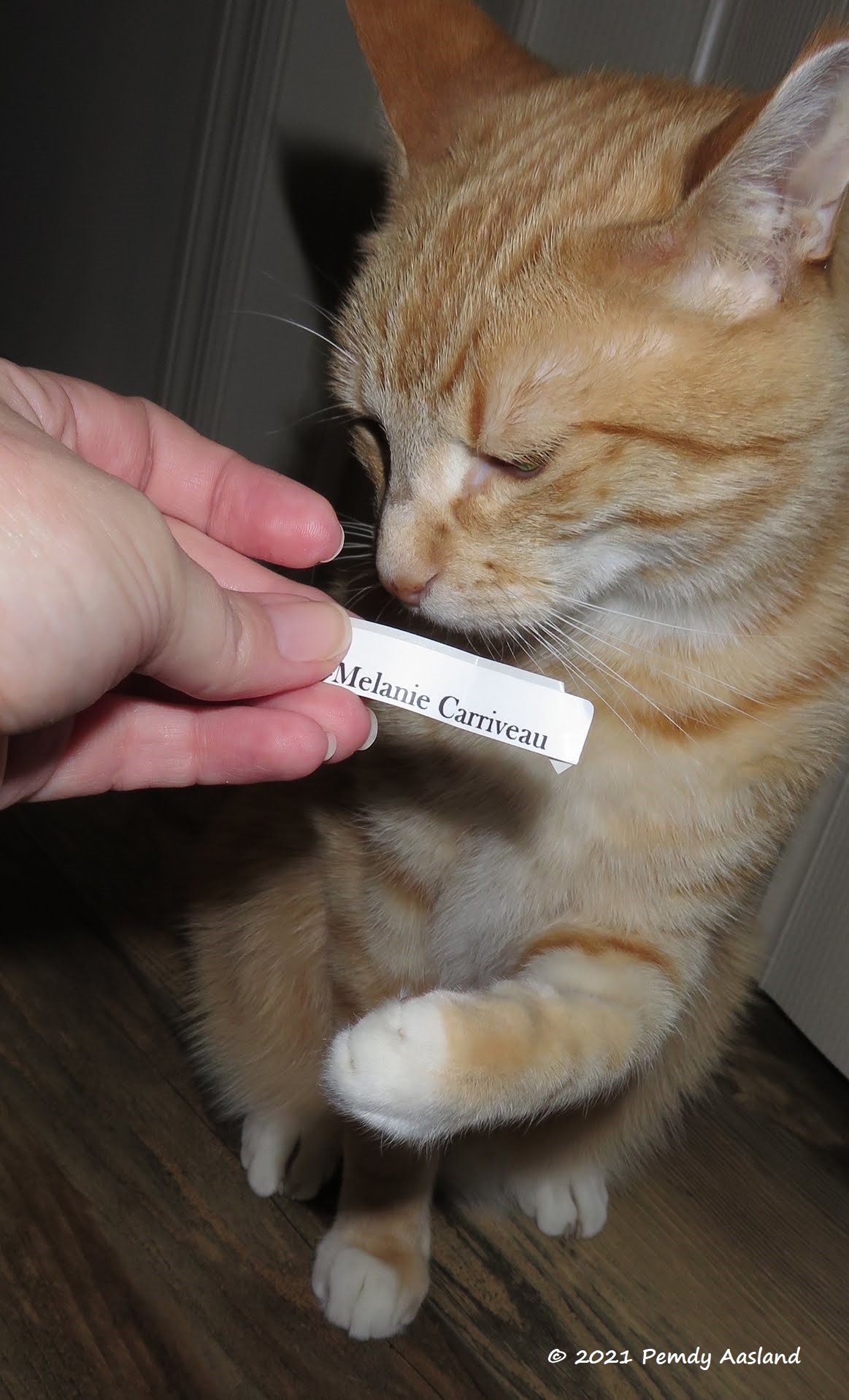 Congratulations go out to Mèlanie Carriveau, KN4ZSY!
Due to the spread of COVID-19, we are not working from the office right now. We are still able to check our phone messages and return phone calls, and mail will be picked up as often as possible. Of course, the best way to get in touch with us during this time is via email.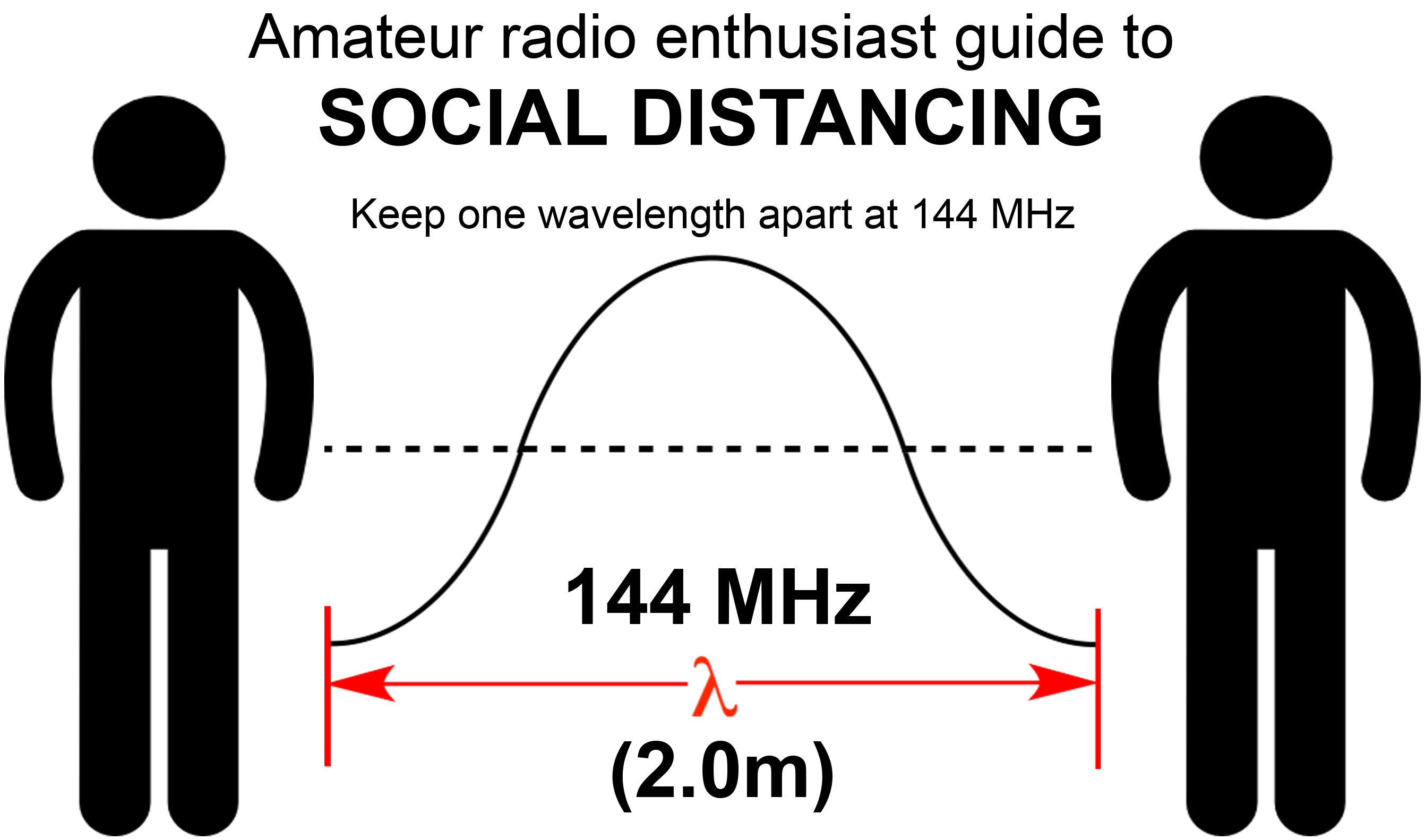 Along with the release of the new On the Air magazine, the magazine for beginner-to-intermediate ham radio operators, the ARRL is also doing a monthly podcast to take a deeper look at some of the topics and projects included in the magazine. The latest episode of the On the Air podcast (Episode 13) covers inspiring club activity through the use of project nights. You can check it out at http://www.arrl.org/on-the-air-podcast.
If you are having trouble receiving your E-Letter, you can always go to https://handiham.org/wordpress1/weekly-e-letter/ to see the latest E-Letter. Additionally, you can go to https://handiham.org/audio/handiham.mp3 to listen to the current podcast. These links are updated each time a new E-Letter and podcast is released.
Pemdy and I will be working during our usual office hours this week. If you call the Handiham Program office, please leave a message, and we will return your call as soon as we are available. When you leave that message, don't forget to leave your name, phone number, call sign, if you have one, and the reason for your call. Also, if you send an email, please include your name along with your call sign, and the reason for your email to speed up the response time. As always, if you need to update anything like your contact information, call sign, license class, membership, or members only log-in information, you can email us at handiham@allina.com.
In the E-Letter, there is an article about the BlindSquare app, another article about hams in India helping identify an Australian man, and the next part of a new interview series featuring attendees from the recent Holiday Gathering. Of course, you can also find the regular articles you see here each week.
Do you have a story to share about assistive technology or ham radio related activities? Please send your articles and stories via email to Lucinda.Moody@allina.com or by calling me at 612-775-2290.
---
News in Assistive Technology
BlindSquare App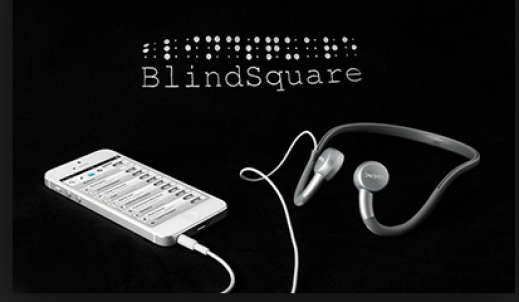 The BlindSquare app is a widely used, accessible GPS app that was developed for people who are blind, deaf-blind, or visually impaired. Working with third-party navigation apps, BlindSquare gives users detailed points of interest and intersections for safe, reliable travel both in buildings and outside. The app is currently available in 25 different languages. To learn more, check out the following website at: https://www.blindsquare.com/.
You can also watch a video at: https://youtu.be/JqU_jM_vkqc.
---
From the Mailbag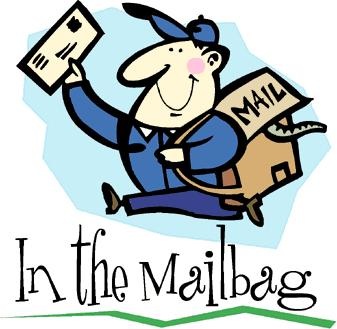 Dear Lucinda,

I'm writing to update you on accessibility struggles with the new radio that I purchased and new strategies for dealing with new hearing aids. I just figured it might be nice for everyone to know that there are different ways of getting at equipment for different situations.

I recently purchased a Yaesu FTM-300DR. This radio also has a speech chip in it. That's the good news. The not so good news is the radio is only partially accessible. Some of the more intricate things require some sighted assistance, and some of the things that would require sighted assistance are, unfortunately, kind of important. This includes power setting, how to copy memories from a microSD card to the unit, and how to record from the system. All of these things are in the manual. However, if you don't have a basis for where keys are located, things could get a bit tricky.

First, let's start with how I access the radio that I have had since last spring, the FT-3DR radio, with the old hearing aids that were nearly 4 years old. I use a specialized Bluetooth to T-coil converter device that seems to be picked up very well by the radio, but as I've since discovered, the reason why is it uses an older Bluetooth standard much closer to the proprietary Bluetooth headset that Yaesu sells to go with its radios. Because I wear hearing aids, however, it would certainly not be an appropriate solution for me or anyone else who wears hearing aids.

With the new hearing aids, though, things have changed greatly. The new hearing aids are Bluetooth, but they are the Bluetooth standard that is familiar to most people for entertainment purposes not amateur radio. So, when I ran into trouble, I decided to think outside of the box. I decided to visit Amazon. I purchased a $12.50 Bluetooth transmitter. This transmitter is meant to make older entertainment devices able to use Bluetooth, which, of course, is what most entertainment devices use today. I'll talk more about the hearing aids later. Suffice it to say that the entertainment-based Bluetooth standard is somewhat helpful when accessing the Yaesu FT-3DR.

The reason why this is used is because the transmitter is stereo. Most amateur equipment, of course, is mono. In this case, the output of the handheld is split between band A and B. The output goes to two separate ears which means you could have, for instance, the game in one ear and the local club net in the other. For me, this presents some interesting challenges because I have to put what I really want to hear on my left side because that's the better ear.

The situation is much better on the new radio, the FTM-300DR, because if you plug this entertainment Bluetooth transmitter into the A band speaker output jack, you get the output of both bands of the radio. This makes things much easier for me to hear. I'd say that modifying my set up for the handheld with the speaker mic that I plugged the Bluetooth transmitter into for the FT-3DR gives me access if I need to be out and about or as sometimes can happen here in California in an earthquake emergency. But if I've got normalcy, and I want to check into the net, for instance, then I'm probably going to use the FTM 300DR to check into that net.

The reason why things work so well, is because the Bluetooth transmitter that I purchased is one intended for entertainment use. What I mean by this is that it is a stereo transmitter. However what makes this set up helpful on the FT-3DR radio is the fact that it splits the output of the radio, placing the output from band A and band B in different ears so that someone with all hearing can distinguish between bands. The way I accommodate this is I try to put what I'm trying to hear on the same side that has the best hearing. For me, it's my left side. So, I put what I'm not interested in hearing on the side that has the weakest hearing. In using the controls, I can reverse which band I'm using.

This transmitter is absolutely wonderful on the FTM-300DR because this radio allows you to take the speaker output from both bands through the audio output jack of the A band, thus making it more accessible when I plug in the add-on transmitter. As I stated above Yaesu does have Bluetooth output, but it's proprietary to their headsets and/or older devices. The point of this entire letter is to discuss strategies for making gear accessible, in this case in a very nontraditional way.

I guess thinking outside of the box is helpful when it comes to enjoying amateur radio. As I recently said to a friend, this is what the exam is all about, teaching you to think outside of the box. But while you're doing that, of course, you need to be completely safe about what you're doing. In deciding what is safe, you need to know when it's okay to think outside of the box and when it is best to really adhere to safety rules that are mentioned on product documentation and what you can remember from the test.

Wrapping it all up, I am enjoying both the handheld and the mobile. As I've mentioned previously, the handheld is not accessible with speech. However, one can remember keystrokes on the touchpad, and using the physical keys one can operate the radio, although differently. With the addition of the speaker mic and the Bluetooth transmitter, it is allowing me access with the new hearing aids to both of these devices. It is also interesting that the same hearing aids work best with my MacBook Pro and my iPhone, since according to the hearing aids literature, that was the main intent of putting Bluetooth in these aids.

Unfortunately, as most things are for people like us who are disabled, there is an extremely high price tag for these aids and other adaptive items. I'm going to say that these aids are probably anywhere from $3500 to $5000 per ear. In case you're wondering, that's pretty normal for someone who has been classified is having profound hearing loss.

Yes, it's amazing, but it does come with a few gotchas. For instance, I must reboot these aids each time I want to change devices. There does not appear to be a remote control for them, although some aids do have that facility. But according to audiologists, whether a blind person can use a remote is still something that is not certain. Most of my friends view it as something that the jury is still out on. But again, as I mentioned earlier, if one thinks outside of the box, it is possible to come up with different effective strategies.

73 and I hope to see everyone, although virtually, on Saturday. Here's hoping I can find that link since I get tons of email every day. Stay safe and be well everyone.

Maurice Mines, KD0IKO
---
Interview of the Week
On December 19th, we held the first Member Holiday Gathering on Zoom. During the event, members introduced themselves and shared a little about what they are hoping for in 2021. Please enjoy the next part of this event.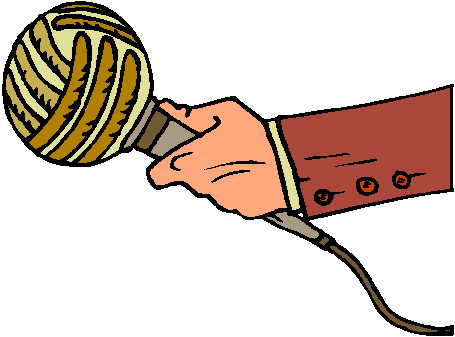 LM: Next up is Dennis Hardy.

DH: Okay. Well, let's see, I forgot the questions now. It's been so long.

LM: Well, give your name and your callsign and what your hopes are for 2021.

DH: Oh, that's easy. 123. My name is Dennis Hardy, my callsign is Kilowatt 0 Charlie Charlie Radio. And I'm in St. Paul, Minnesota. And what I'm looking forward to in 2021 is to get back on Echolink and get on the on the line with WD9DNQ and get her backup on the Piconet or whatever is available nowadays.

DH: So, that's about what I have to do. And get my act together over here because I'm now living in a nursing home. So, I have to learn how to use this computer, and that's hard to do after having a desktop. But I was able to get on here by myself today. With that, this is K0CCR in south of St. Paul. And we'll turn it back to net control. Thank you.

LM: Thanks, Dennis. Appreciate you coming by and joining us today. Glad you're able to do that. And let's see. Next up is Diane. Go ahead.

DV: All right, this is Diane, WD9DNQ. Hey, so great to be a part of this Zoom meeting. One thing that's really been positive for 2020 is all these Zoom meetings. I can imagine all these all these people here, coming together the way that we're able to get together Let's do this. But I sure did miss the Radio Camp in 2020. And one of my main goals for 2021 is that we'll get back to camp next summer and the nurses that wanted to come with me are really looking forward to that as well. In the meantime, though, we do have this Zoom. I'm looking forward to the Getting on the Air.

DV: And I really enjoyed the Morse code class. And I don't know Tom if you're still there? But you guys did a great job teaching the class. And it's good to hear you, Johnny. Good afternoon to you. And to Matt as well. But, anyway, yeah, I can't think of too much more to say. I just wish peace on this nation in 2021. It's crazy how things are going, and we're just wishing for the best. I want to wish all of you a blessed Christmas and a joyous New Year. All right, talk to you later. Thanks.

LM: Thanks so much, Diane. We're glad to have you here and glad we're able to still come up with some safe activities that we can do when we can't do the in person stuff yet, but also very much looking forward to when we can do that again. That would be the general Handiham Program hopes for 2021. Next up is John's iPhone. We've got several Johns here but the one that's listed as John's iPhone. Go ahead.

JS: Yeah, this is John, KC0HSB in Hallsville, Missouri. And unlike Kelly earlier, I will try to describe where I am. I'm about 10 miles north of Columbia, Missouri. And Columbia is along I 70. About halfway between Kansas City and St. Louis. In about two hours, we can be at either one of those places.

JS: And this is my first Zoom meeting actually with my iPhone. It wasn't quite as intimidating as I thought it was going to be. But I tried to get on Zoom with our local ham club here a couple weeks back and for some reason, that didn't work out. I don't know if I had a broken link or what happened. But anyway, so I kind of had to go back to the drawing board and try to figure out Zoom a little bit. Back to you Lucinda, great job running this thing.

LM: Thanks, John. Next up is Dan, go ahead with your comments.

DW: Howdy from W0OJW in Pueblo, Colorado, which is about 100 miles south of Denver, and been here since 92. Originally from the Detroit area. Greetings to all. It's certainly been a very interesting year, a year of a lot of growth personally, and even just enjoying some wonderful lessons learned even from the challenges of life. I look forward to in the next year, I guess in the broader sense, a greater spirit of sanity, graciousness, maybe, and personally, I just look forward to doing a better job at giving and receiving in the adventures, opportunities, and even the challenges of life.

DW: It's a bit maudlin to say, but for me, it's been true that ham radio has been one of the lifesavers for me, especially since I got back into the hobby in 2012. Very, very grateful. And it's very wonderful to share some of the hamming experience with y'all in Handihams, without a doubt. Very, very 73. Have and give a good year, y'all. And bye bye for now from W0OJW.

LM: Thanks so much, Dan. We appreciate you coming by today. And next up is Dave Hillebrandt.

DH: Hello there, Miss Lucinda, can you hear me?

LM: I sure can. Go ahead.

DH: All right, sweet. This is Dave. And my call is W4 Charlie India. I'm located in Fern Park, Florida, which is right outside of Orlando. And I am mostly a CW guy. I've been a ham for coming up on 50 years now. I'm actually aged, my age is 59. But I've been a ham since the age of 10. So, right now 49 years and closing in, and I'm pretty active. I'm on HF every day, usually on 20 meters and on 17. And always happy to help if folks have ability to get on the air and want to try to help build up their speed. I'm usually around in the mornings, quite often, and retired from my day job. I'm a musician here now and play guitar and sing, but due to the virus I've been happily staying safely home.

DH: Anyway, my big hope is to get involved a little bit more in the Remote Ham stuff, as I heard Christoph mention. And incidentally, to Christoph, I recognize that that call of DF9WM. And I think we've probably talked a number of times over the years. So, with that, yeah, I've got, I do have the older version on a laptop. And I'd like to be able to get into Remote Hams more primarily for when I go on vacation. I really miss ham radio. And when my wife might be sleeping or something early in the morning in a hotel, I could, if we've got Wi Fi, I can get on there and talk to some friends. So, that would be kind of fun. I'm anxious to get back into traveling again and doing some different stuff. So, anyway, thanks again for the opportunity.

DH: And Miss Lucinda, I appreciate all that you do. And we had a great time on the Blind and Beyond radio show. What was it a couple months ago, I guess now. And incidentally, I'm on the board for that little syndicated show, and I'm going to be on again tomorrow night. So, a little plug for that. If you go to www.BlindandBeyondRadioShow.org you can click on there. And tomorrow, I think we're going to be talking about how to handle grief and problems during the holidays, which I think a lot of people go through. It's a tough time. So, hopefully that can be helpful to some. Again, I appreciate all you guys do, and I'll be sticking around as long as I can anyway. Thanks again. I sure appreciate it.

LM: Thanks, Dave. And we're happy to have you here. Appreciate you being here. And yeah, we did have fun on that show that night. We ran the link to that in the letter, I think too. You can always go back to that. But you go to Blind and Beyond Radio Show. There's a lot of back episodes that you can get to, and those are a lot of fun. And next up is Ken Silberman. Go ahead.

KS: Yeah, hi, this is Ken Silberman Kilo Bravo 3 Lima Lima Alpha, from Greenbelt, Maryland. And I guess for 2021 I want to get my shot and come back to a normal schedule. And looking at probably taken a Raspberry Pi course from the Cisco Academy for the Visually Impaired in Perth. It's a nice online computer course outfit. That's about it. Oh, I just want to say for anyone who's interested, I spoke to John Hoenshell a couple of days ago, and he is doing well. That's it. Back to you, Lucinda.

LM: Hey, Ken, thanks for the update from John as well. It's good to hear, even indirectly, good to hear that he's doing well. So, I was just wondering about him this week. And actually, we sent out a Christmas card. So, good to hear that. Let's see. Oh, and good luck in that course, the Raspberry Pi course. That does sound interesting. Let's see. Next up is Sheila Enerson. Go ahead.

SE: I don't even have a call sign, and I'm in here. So, that's great. I used to have one. And so my ham radio goal for 2021 should be to get my license. Also, one of the pastors at our church was saying, this is your year of impact. So I hope that the Lord will have an impact in 2021. And that's all. I don't think I missed anything.

LM: All right, thank you, Sheila. Appreciate you being here. And next up is Jamie. Go ahead.

JT: Hello, I'm Jamie Taylor. And I do not have a call sign as well. My goal for 2021 is to get a call sign and to get on the air. I really look forward to getting on the air and exploring ham radio, I'm really interested in Morse code, and possibly digital modes. I don't know if digital modes can be read with a screen reader, the text, and then I could read it in Braille, or something like that? Just something I'm thinking about.

JT: So, thank you very much. But I know Morse code is totally doable. Okay, talk to you later. And, again, I would close with the callsign, as I was told with Morse code prep, with Morse code and phone emissions, you're supposed to end with your call sign. But I don't have one. So, see you.

LM: Thanks, Jamie. And hey, you got something to hope for for the future. And maybe by the time we do this a year from now, both you and Sheila will have call signs. That would be kind of fun. We'd have something else to celebrate. So, thank you so much for joining us today.
Stay tuned for the next part of this Gathering airing in the next issue of Handiham World.
---
Ham Radio in the News
Hams in India Help ID Missing Man as Australian Citizen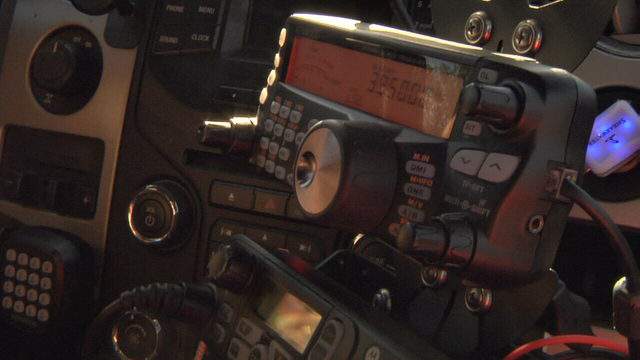 Hams in India helped make an important contact in Australia when they were called to help. A man who was found disoriented and wandering the streets of Kolkata, India was identified as an Australian citizen thanks to the help of local amateur radio operators. The West Bengal Amateur Radio Club got involved at the request of the local health department, who counted on the club thanks to their long track record of helping to reunite families. This is just another example of how hams help others in need. To read the entire article, go to: https://timesofindia.indiatimes.com/city/kolkata/ham-operators-help-find-oz-citizen-lost-on-kolkata-streets/articleshow/80518770.cms
---
A Dip in the Pool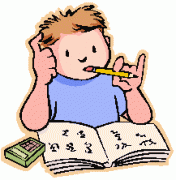 It's time to test our knowledge by taking a dip in the question pool…
Let's go to the General Class pool this week to a question about radio waves.
G3B06 What usually happens to radio waves with frequencies below the LUF?
A. They are bent back to Earth.
B. They pass through the ionosphere.
C. They are completely absorbed by the ionosphere.
D. They are bent and trapped in the ionosphere to circle Earth.
The LUF (lowest usable frequency) determines what frequencies are usable for skywave contacts. If a radio operator attempts to use a frequency below the LUF, the radio waves will be completely absorbed by the ionosphere, making answer C the correct choice.
---
Website Update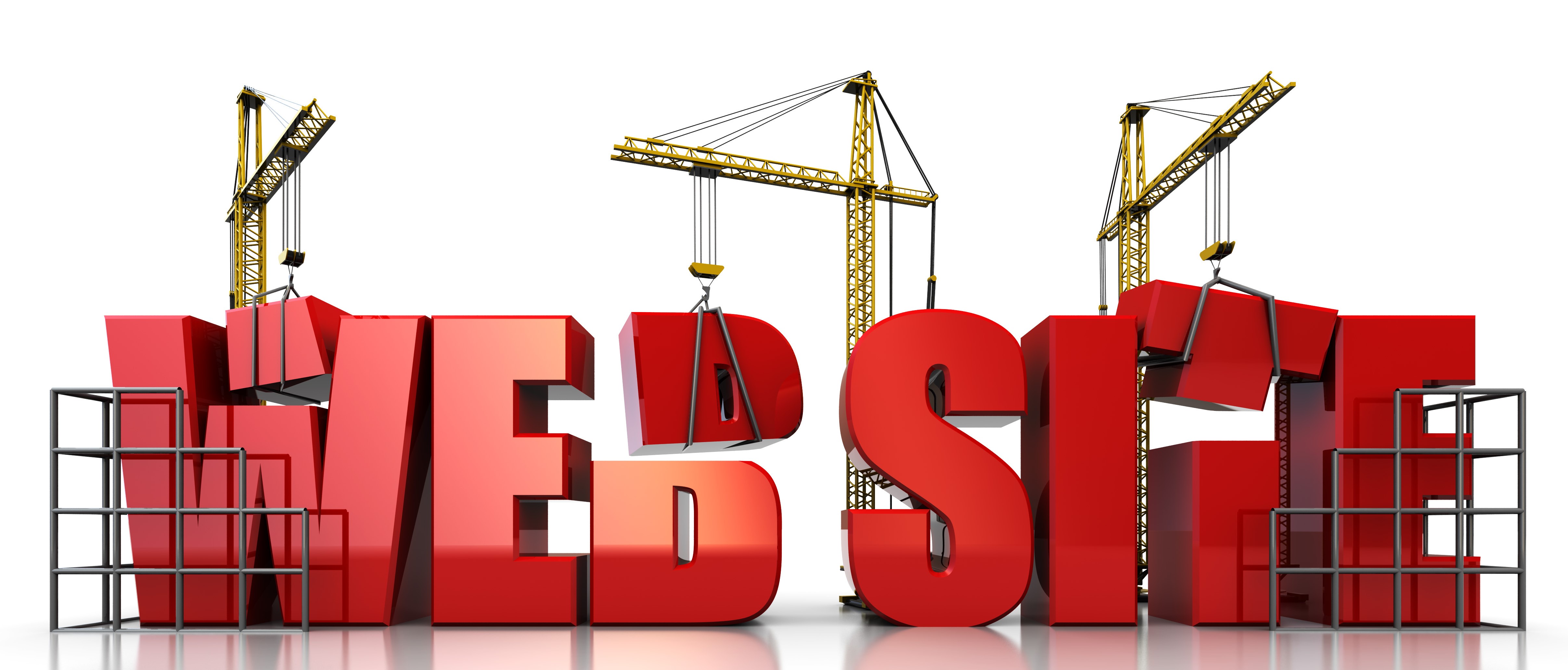 Here are the latest updates on the new Handiham.org website. Don't forget to monitor the site for updates throughout the week. When changes are made, I will post to the website. You can also find the latest updates any time by going to https://handiham.org/wordpress1/website-updates/. If you have any feedback about the website, I would love to hear from you. If you are a current member and your credentials are not allowing you to login to the site, please contact Pemdy for assistance at handiham@allina.com or 612-775-2291.
Secret Wireless War is now available in DAISY audio in the books section of the members only website.
---
Equipment Connection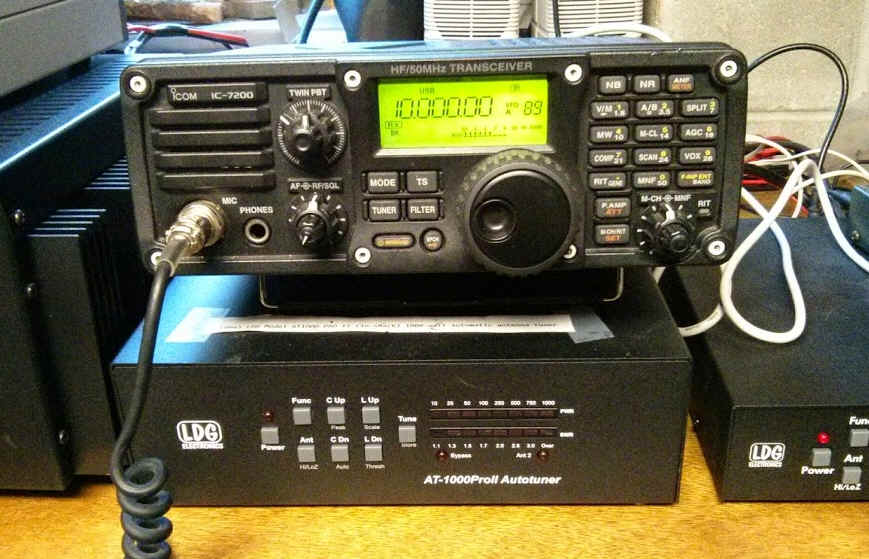 Equipment connections are happening, and the list is open! If you have a request for the Equipment Connection, contact me, leaving your name and phone number. I will call you to discuss your request. Please note that it may take several days for a return call due to all the other things going on in the Handiham Program. If you don't hear back from me after two weeks, you may contact me a second time. Additionally, if you have received any equipment from the Handiham Program during the last 12 months, you will automatically be placed at the bottom of the list so that others can also participate in the Equipment Connection.
Many thanks to the numerous people who have offered equipment for Handiham Members. If you have equipment that you would like to donate to a Handiham Program member, please email Lucinda at Lucinda.Moody@allina.com or call 1-612-775-2290.
---
Help Needed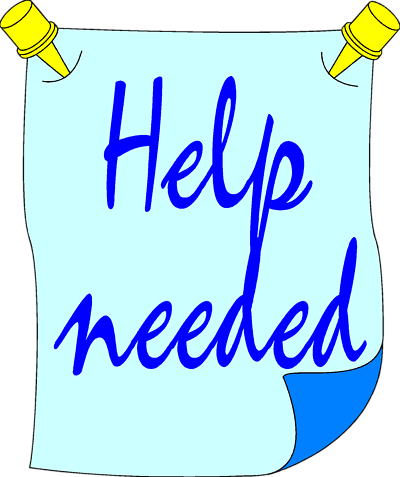 The Handiham Program needs contributors to Handiham World. Do you have a particular interest in amateur radio that you would like to share with others? Maybe you have a particular mode or band you like to operate and have learned a lot about. Or maybe you have some great stories to share from your experiences in the amateur radio hobby. Put your writing skills to work for Handiham World by sending your submissions to Lucinda.Moody@allina.com.
We are always looking for more readers, including some with a background in teaching in STEM related fields, especially if you have also worked with students requiring accommodations. We also need some readers with a background in teaching in STEM related fields, especially if you have also worked with students requiring accommodations. This volunteer position requires you to use your own equipment to record, however, we will provide the reading materials. If you or someone you know would like to try reading material for the members only section, please contact me for more information on how to submit a demo recording.
We need help updating our available resources for members. If you are blind and enjoy using your ham radio or assistive technology related devices, your assistance is especially needed. It would be a big help to your fellow Handiham Members if you would record a tutorial or product review. These need to be sent in Mp3 format, and the Handiham Program reserves the right to edit the recordings as needed before publishing in the Members Only section of the Handiham.org website. Please contact me at Lucinda.Moody@allina.com or 612-775-2290 if you have any questions.
I want to say a big thank you to those who have made or volunteered to make tutorials for the Members Only portion of the website. We have already had a number of members step up to offer their services, and their help is greatly appreciated! We also have some new readers who are working on some books, so keep watching for website updates as we add more content.
---
Check into our Handiham nets… Everyone is welcome!
How to find the Handiham Net:
The Handiham EchoLink conference is 494492. Connect via your iPhone, Android phone, PC, or on a connected simplex node or repeater system in your area.
The Handiham DMR Talkgroup on Brandmeister is 31990. On AllStar, it is available at node 47367.
The Handiham Net will be on the air daily. If there is no net control station on any scheduled net day, we will have a roundtable on the air get-together.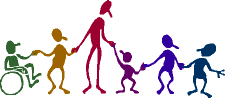 Our daily Echolink net continues to operate for anyone and everyone who wishes to participate at 11:00 hours CDT (Noon Eastern and 09:00 Pacific), as well as Wednesday evenings at 19:00 hours CDT (7 PM). If you calculate GMT, the time difference is that GMT is six hours ahead of Minnesota time during the winter.
Doug, N6NFF, poses a trivia question in the first half of the Wednesday evening session, so check in early if you want to take a guess. The answer to the trivia question is generally given shortly after the half-hour mark. During the Friday Mid-day net, Jim, KE5AL, asks a question from the current Extra Class pool. The answer is given at the end of the net. A big THANK YOU to all of our net control stations and to Diane, KK6LOE, our Net Manager.
---
Membership
You can pay your Handiham dues and certain other program fees on line. Simply follow the link to our secure payment site, then enter your information and submit the payment.

Handiham annual membership dues are $15.00. The lifetime membership rate is $150.00.
MEMBERSHIP DUES PAYMENT LINK
If you want to donate to the Handiham Program, please use our donation website. The instructions are at the following link:
DONATION LINK
As always, while our other services require that you have a current Handiham Program membership, you do not have to be a member to receive the Handiham World E-Letter.
How to contact us
There are several ways to contact us.
Postal Mail:
Courage Kenny Handiham Program
3915 Golden Valley Road MR 78446
Golden Valley, MN 55422
E-Mail: handiham@allina.com
Preferred telephone: 1-612-775-2291
Toll-Free telephone: 1-866-HANDIHAM (1-866-426-3442)
Note: Tuesdays through Thursdays between 9:00 AM and 3:00 PM United States Central Time are the best times to contact us.
You may also call Handiham Program Coordinator Lucinda Moody, AB8WF, at: 612-775-2290.
73, and I hope to hear you on the air soon!
For Handiham World, this is Lucinda Moody, AB8WF
The weekly e-letter is a compilation of assistive technology, operating information, and Handiham Program news. It is published on Mondays, and is available to everyone free of charge. Please email handiham@allina.com for changes of address, unsubscribes, etc. Include your old email address and your new address.
Podcast: Play in new window | Download