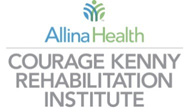 Courage Kenny Rehabilitation Institute Handiham World Weekly E-Letter for the week of February 15, 2021
This is a free weekly news & information update from the Courage Kenny Handiham Program, serving people with disabilities in Amateur Radio since 1967.
Our contact information is at the end.
Listen here:
https://handiham.org/audio/handiham15FEB2021.mp3

Get this podcast in iTunes:
https://itunes.apple.com/us/podcast/handiham-world/id1457854439?mt=2&app=podcast
RSS feed for the audio podcast if you use other podcasting software:
https://handiham.org/wordpress1/feed/podcast/
Subscribe or change your subscription to the E-mail version here.
---
Welcome to Handiham World.
In this edition:
A note from the coordinator
News in Assistive Technology
From the Mailbag
Interview of the Week
Ham Radio in the News
A Dip in the Pool
Website Update
Equipment Connection
Help Needed
Check into our nets!
…And more!
---
A note from the coordinator…
On Sunday, February 7th, Tom Behler, KB8TYJ, joined me for an interview on 100 Watts and a Wire. We had a great time discussing the Handiham Program and talking about accessibility. You can watch the show at: https://youtu.be/yiDU8kHYUDk.
After working on the project for the past couple years, Jim Perry, KJ3P, an experienced reader for the NLS talking book library, has completed the audio recording of The Secret Wireless War. The book contains the story of MI6 communications between 1935 and 1945. You can download this resource in DAISY audio from the book section of the members only website, or you can contact Pemdy to request the book on digital talking book cartridge.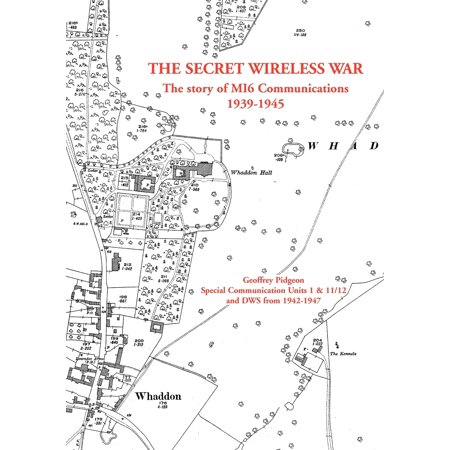 The next Morse code class series will be an intermediate level class starting March 1st and running for 12 weeks. Registration closed today for the series. Students will attend an interactive class using the Zoom platform and will receive class recordings and practice recordings each week in Mp3 format. For this class, students must already know the letters, numbers, and prosigns. We will focus on increasing their ability to copy, working toward a speed of around 13 words per minute by then end of the series. Students will need to practice regularly outside of class to be successful. If you are looking for a basic Morse code class, we will offer another series later this year. You can contact Pemdy to be put on the list for an application for the upcoming basic Morse code class.

Yesterday, we had our meet and greet session, and today, we held our first full day of classes for the Intermediate Get on the Air series. Students got to take a deep dive into VHF and UHF digital modes. Tomorrow, they will be learning all about antennas. Congratulations go out to Mèlanie Carriveau, KN4ZSY, our early bird registration winner!
Due to the spread of COVID-19, we are not working from the office right now. We are still able to check our phone messages and return phone calls, and mail will be picked up as often as possible. Of course, the best way to get in touch with us during this time is via email.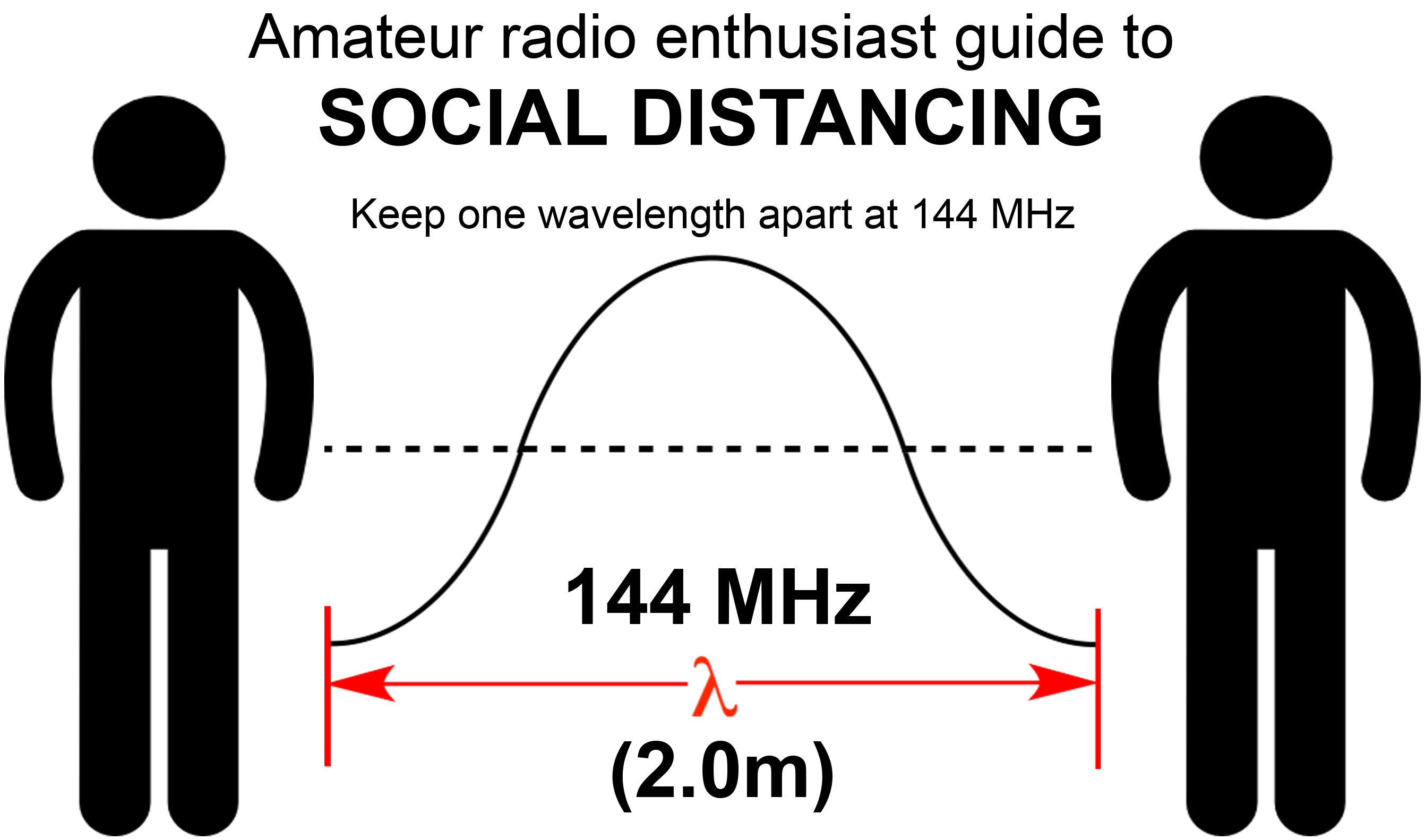 Along with the release of the new On the Air magazine, the magazine for beginner-to-intermediate ham radio operators, the ARRL is also doing a monthly podcast to take a deeper look at some of the topics and projects included in the magazine. The latest episode of the On the Air podcast (Episode 14) takes a closer look at antenna tuners, along with some shopping tips. You can check it out at http://www.arrl.org/on-the-air-podcast.
If you are having trouble receiving your E-Letter, you can always go to https://handiham.org/wordpress1/weekly-e-letter/ to see the latest E-Letter. Additionally, you can go to https://handiham.org/audio/handiham.mp3 to listen to the current podcast. These links are updated each time a new E-Letter and podcast is released.
Pemdy will be working during her usual office hours this week and next. Because of the Intermediate Get on the Air class this week, I will have very limited ability to respond to emails or phone calls. Additionally, because I will be on vacation next week, there will be no issue of Handiham World on February 22. The next issue will be released on March 1st. If you call the Handiham Program office, please leave a message, and we will return your call as soon as we are available. When you leave that message, don't forget to leave your name, phone number, call sign, if you have one, and the reason for your call. Also, if you send an email, please include your name along with your call sign, and the reason for your email to speed up the response time. As always, if you need to update anything like your contact information, call sign, license class, membership, or members only log-in information, you can email us at handiham@allina.com.
In the E-Letter, there is an article about the updated WeWalk app, another article about ARRL rules for the upcoming 2021 Field Day, and the next part of a new interview series featuring attendees from the recent Holiday Gathering. Of course, you can also find the regular articles you see here each week.
Do you have a story to share about assistive technology or ham radio related activities? Please send your articles and stories via email to Lucinda.Moody@allina.com or by calling me at 612-775-2290.
---
News in Assistive Technology
WeWalk App
The WeWalk smart cane companion app has recently been updated to include a redesign of the user interface and an improved transportation feature. While the app is designed to pair with the WeWalk smart cane, it can also be used by itself. The app allows users to search destinations and navigate from one location to another using transit or by walking. You can find the app in both the Apple and Android app stores. To learn more, check out the following website at: https://wewalk.io/en/whats-new-on-wewalks-app/.
You can also watch a video at: https://youtu.be/ZVaOtmbbLG8.
---
From the Mailbag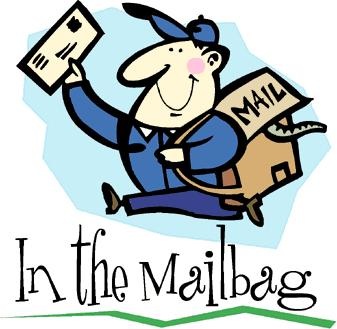 Hi Lucinda,

For the person who was asking about reading the SWR a couple weeks ago, the HamPod Icom Reader supports the IC718. I have a K3 Reader, and it reads SWR. So, I assume the same holds true for the Icom Reader.
http://hampod.com/icom.php.

73,

Austin, KA3TTT
---
Hi Everyone,

The 20 meter Blind Ham Cross Country Net operates every Sunday at 2100 UTC during the winter months & during Daylight Savings Time at 2000 UTC on 14.258 +/- QRM. The net usually lasts an hour or so depending on band conditions and the number of stations participating. It's a great net whether you are visually impaired, blind, or not.

73,

Anthony, KG5JPU
---
Interview of the Week
On December 19th, we held the first Member Holiday Gathering on Zoom. During the event, members introduced themselves and shared a little about what they are hoping for in 2021. Please enjoy the next part of this event.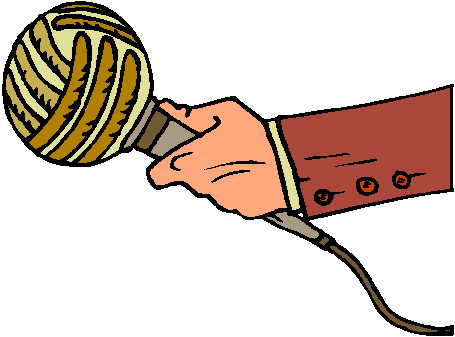 LM: Next up is none other than the famous Jerry Kloss.

JK: Hi everybody. This is Jerry Kloss, N0VOE, from Plymouth, Minnesota. What a joy to hear some of those names. Christoph, holy smokes. Glad to hear he's out of jail now. That's a good thing. And Ken, my buddy, Ken. When I worked at Handihams, I beat on Ken for about three years to get his license. And there he is out there. Good to hear you, Ken.

JK: My hope for 2021 is that the Handiham Program continues in the grand style that it is currently thanks to you, Lucinda, and your efforts and Pemdy. We're fortunate to have you. I would like to see the virus issue resolved, and I'm hopeful for that. I have sung in a senior choir since 2007, called the Plymouth Rockers. We still stay together remotely. But my hope for 2021 is we can be back together entertaining the seniors in our community here. And last but not least, wouldn't it be something to hear the call of a loon over the lake up at Courage North? Thanks for what you do, Lucinda. Happy holidays, everyone. This is Jerry, N0VOE.

LM: Thanks, Jerry. And yes, nothing like those loons up at Courage North. All right, next up is Austin. Go ahead.

AS: Hey, everyone, this is Austin, Kilo Alpha 3 Tango Tango Tango, here in Philadelphia. And this is a great program. Happy holidays to everyone. And the Chinese calendar next year will be the Year of the Ox, so hopefully that means we'll be getting back to some normalcy, since ox is like routine. And it's funny, I was trying to work a little in the contest here too. And then I heard Matt doing that too. I've worked 13 stations, not quite as many as Matt, but I'm QRP and have an S5 or an S6 noise floor.

AS: My ham radio wish along those lines, if I could find a way to get an outdoor antenna somehow, someway in these unprecedented times, that would be super awesome. But I love my station as it is. So, thanks very much, 73 everyone, and I look forward to more of these great programs from Handiham. This is great.

LM: Thanks, Austin. And by the way, Austin has figured out how to operate from an apartment even on HF. It's not an ideal station, but he's making it work. And he's doing stuff.

AS: I'm having fun. Yeah, I'm having fun, and that's what matters. You know, that's the way I see it.

LM: Yep, you've got it. And you know, that's kind of what we do in ham radio is we take the circumstances we're in, and we make it work. So, Austin's done that. And next up is John, W2QCY. He's one of our Morse code instructors, and go ahead.

JF: Well, I was gonna sign in in Morse code, but I'm way across the room. So, that would, that would have had to really turn the radio up to do that. But there is CW in the background. This is John, W2QCY, in Albany, New York, where my first wish for 2021 was, would be to see my backyard again, because currently, it's very white out there with just about two feet of snow. And that makes it a little challenging to get the dogs out there, but we make it work. But all the antennas stayed up, and nobody lost power.

JF: So, like everybody else, I hope we get back to something, something around normal, however that's going to be. And I guess I've maybe already started a goal for 2021, and that's to learn a little bit more about what's underneath in a Raspberry Pi, not physically, but on the Linux side and to be able to do some commands and some things like that. I had a sort of a basic lesson with N1JBC yesterday afternoon. So, looking forward to doing a little more of that.

JF: And also I just want to say it's very interesting to see how many people I recognize as I looked down the participants panel. So that's a neat thing. And hopefully we'll get some of you in the next CW class to get your speed up, and who knows if we can offer, you know, the beginners class again. We got to think about what the rest of the year is going to hold on for us. Happy Holidays to all.

LM: Thanks, John. Good to have you here. And again, we appreciate all your hard work in the classes we're doing and stuff, and you're making it possible that we can offer more of these classes. And it gives us more things that we can do when we're not just limited to our in person activities. And hey, you and Ken, maybe by a year from now you guys can be our experts in Raspberry Pi. It could happen. So next up here is Joe, K7EQ, go ahead.

JSA: This is Joe, K7EQ, Kilo 7 Echo Quebec, and I'm located here in Seattle, Washington. And I'm looking forward to 2021. Hopefully, I say cautiously, hopefully, of being able to have things go back more to normal. I also heard that report about the new strain of COVID-19 virus that's mutated. So hopefully, that won't give us too much of a problem.

JSA: I have an IRLP station here that I would like to get back up and operational again. And when it's safe to have people back into my home that could assist me with that, then I can look forward to getting that operational again. So, like I said, I'm cautiously optimistic.

JSA: And thank everyone, and you, Lucinda, for providing this forum today. And I wish everyone happy holidays. Oh, and I almost forgot. I say quick shout out to Jerry Kloss. And even though I got in here late, I wanted to give a shout out to Pemdy, too. I kind of requested that she had the opportunity to kind of pop on in here today. So, I don't know if she was in here earlier. So, that said, happy holidays to everyone, seven three, and I'll turn it back over to you, Lucinda. Thank you.

LM: Thanks, Joe. And we sure appreciate you being here. Joe got to hang out with us for a week last fall, or last August, for the Get on the Air class, and we had a lot of fun, didn't we?

JSA: Oh, absolutely. It was great there. I really learned a lot during that session.

LM: I appreciate you being here. Um, next up is Kim, N9UBJ, go ahead.

KB: Hi, this is Kim, N9UBJ, from Janesville Wisconsin. Technology has really changed ham radio. I wonder if it would be more like a radio club than a computer club, but that's okay. People that like radios often they like computers, and it's all technology. So, my goal for 2021–learn Morse code. I tried tapes, I tried the website, and I just never really followed through on that one. I'd like to make my own keyer someday, like a Jedi making his own lifesaver.

KB: Mostly I've used 2 meters. I do have HF privileges, but I've never had an antenna for HF because I live in an apartment building. I'm interested in digital meters, digital modes, and six meters. And I don't want to pay money to keep my call sign. It was originally a sequential call sign, and last time I had to pay to keep my call sign that's considered a vanity call sign.

KB: My General license expires in 2022, so another goal might be getting my Extra; but I haven't been that motivated to get my Extra because I haven't been able to use my General privileges. So anyways, it's nice to hear from you, Lucinda. And I think I noticed a few people that I recognized. Matt and Dennis and Johnny, maybe some other people I don't remember exactly. I'm sure there's probably at least a couple other people I'd recognize from here. So anyway, I hope you have a good 2021 and 73s. This is N9UBJ.

LM: Thanks, Kim. I appreciate you being here. Good to hear from you. And yeah, there are a number of people here that you would remember from Radio Camp. So, that's always nice to be able to see and hear voices from the past. Next up is Mark Senk, go ahead.

MS: It's WB3CAI, south of Pittsburgh. Well, I attended the Get on the Air class, but I haven't gotten on the air. But I will say that I guess I'm getting a little bit more interested. And to that end, I spent time on Ebay, you know shopping and looking at at radios. You know what are these used radios, but the problem is I haven't been on the air for so long, that if I remember the model number, it's got to be 20 or 30 years old. And then it generally says, good for parts or untested or something.

MS: But anyway, I would tell Austin that I, I saw a good price on a KX3. And I sent an email to Buddy Brannon, I said, is this a good price? And he said, that's a good price. And then I went back to Ebay, and it had already been sold. And this morning, I was looking at a Kenwood 590 and sending, so I don't know, I'm bidding, I'm shopping. So, I guess that means I'm more interested or more bored sitting at home with the snow. But anyway, that's maybe that's my goal for 2021 is to get back on the air, again. I'm kind of interested in casual operating, just getting on and doing some CW a bit from the backyard. I kind of think like the Summits on the Air or the Parks on the Air, you know, go out to the picnic table and give out some contacts sounds like fun.

MS: I received a couple straight keys and sort of mixed emotion. I don't know if you can see this, and I don't know if anybody recognizes this device. I'm not sure if it's a J37 or a J38, but it's the kind of straight key that has a clamp that you can put on your knee. And I guess they were from the military. And I'm happy to have it. But I'm sad to report that I got it from the estate of a friend, a good friend of mine who passed away earlier this year. So, I guess maybe that's the goal is to make that key not so silent anymore, maybe get back on the air.

MS: I had a good year, got a couple of the accessible DMR radios. And there's a local guy putting up a repeater, but I can't get into it. So, one of us needs to get a better antenna, I guess–maybe on his end or my end. I've had a little bit of success when I took a walk and got some more elevation, and then I kind of break into it, but the signal isn't solid. So, I guess that's a good reason for a hotspot. So anyway, I would appreciate advice on you know, some of these used radios and maybe what's a good price or you know, whatever. We'll talk about accessibility.

MS: And I guess I've as I've said, I'm kind of intimidated by the modern radios that have all the menus and all these settings, and it always seems like that's something that could go wrong. And I long for the days when you just turn the knob, turn the volume up, spin the dial, and make contact–not have to worry about the USB connection and the cables and the menu settings and all that. Anyway, hope everybody has a good Christmas. I heard someone say eggnog early on, and I know I have some in the refrigerator; and I'm thinking about going upstairs to get some of that. Okay, 73 and happy holidays to everybody.

LM: Thanks Mark, I appreciate you stopping by.
Stay tuned for the next part of this Gathering airing in the next issue of Handiham World.
---
Ham Radio in the News
ARRL to Extend Field Day Rule Waivers from 2020, Add Class D and E Power Limit
Field Day is one of the largest events in amateur radio, and last year a record number of participants submitted scores. Field Day takes place the weekend of June 26 through 27. To facilitate planning for the event, the ARRL announced that the modified Field Day rules implemented in response to the pandemic in 2020 will remain in place for 2021. There is one addition, however. Class D, home stations, and Class E, home stations using emergency power, will now be limited to 150 watts PEP output. Just like last year, an aggregate club score will be published, including a sum of all the individual entries that attribute their score to that specific club. To read the entire article, go to: http://www.arrl.org/news/arrl-to-extend-field-day-rule-waivers-from-2020-add-class-d-and-e-power-limit
---
A Dip in the Pool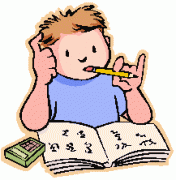 It's time to test our knowledge by taking a dip in the question pool…
Let's go to the Extra Class pool this week to a question about the intermediate frequency (IF) stage in a conventional receiver.
E4C09 Which of the following choices is a good reason for selecting a high frequency for the design of the IF in a superheterodyne HF or VHF communications receiver?
A. Fewer components in the receiver.
B. Reduced drift.
C. Easier for front-end circuitry to eliminate image responses.
D. Improved receiver noise figure.
In a conventional receiver, the intermediate frequency stage is where much of the amplification takes place. Choosing a high frequency for the IF facilitates improved selectivity with minimum noise. This makes it easier for front-end circuitry to eliminate image responses, making answer C the correct choice.
---
Website Update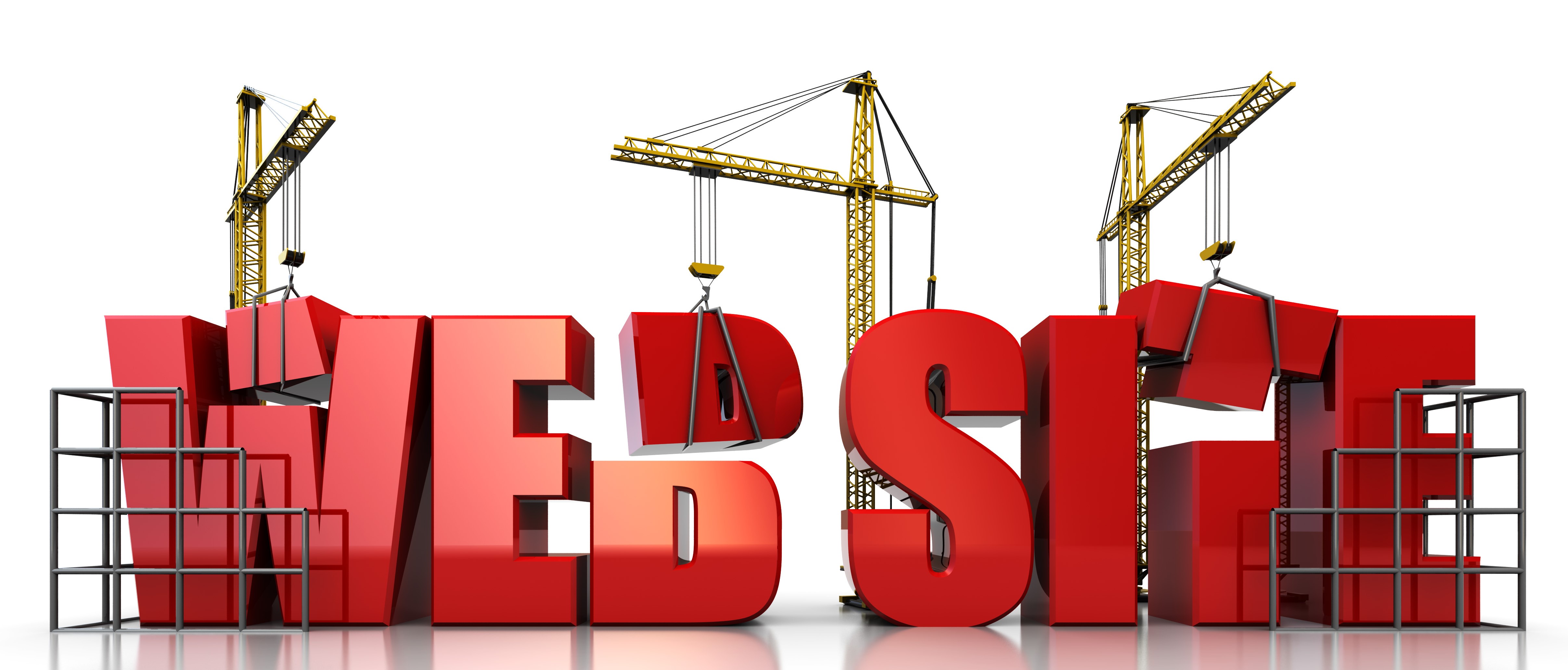 Here are the latest updates on the new Handiham.org website. Don't forget to monitor the site for updates throughout the week. When changes are made, I will post to the website. You can also find the latest updates any time by going to https://handiham.org/wordpress1/website-updates/. If you have any feedback about the website, I would love to hear from you. If you are a current member and your credentials are not allowing you to login to the site, please contact Pemdy for assistance at handiham@allina.com or 612-775-2291.
---
Equipment Connection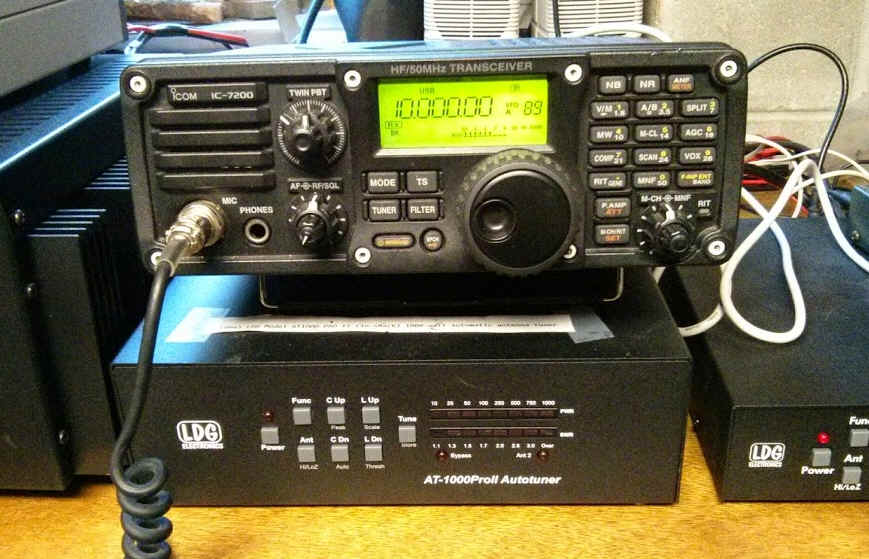 Equipment connections are happening, and the list is open! If you have a request for the Equipment Connection, contact me, leaving your name and phone number. I will call you to discuss your request. Please note that it may take several days for a return call due to all the other things going on in the Handiham Program. If you don't hear back from me after two weeks, you may contact me a second time. Additionally, if you have received any equipment from the Handiham Program during the last 12 months, you will automatically be placed at the bottom of the list so that others can also participate in the Equipment Connection.
Many thanks to the numerous people who have offered equipment for Handiham Members. If you have equipment that you would like to donate to a Handiham Program member, please email Lucinda at Lucinda.Moody@allina.com or call 1-612-775-2290.
---
Help Needed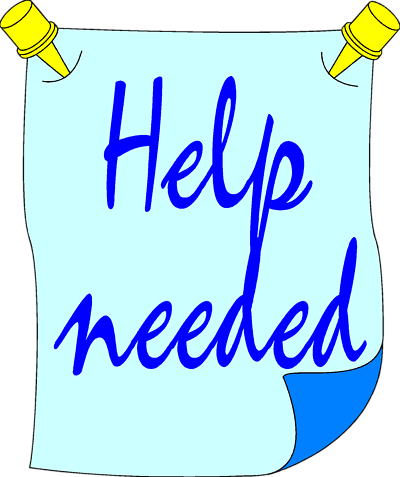 The Handiham Program needs contributors to Handiham World. Do you have a particular interest in amateur radio that you would like to share with others? Maybe you have a particular mode or band you like to operate and have learned a lot about. Or maybe you have some great stories to share from your experiences in the amateur radio hobby. Put your writing skills to work for Handiham World by sending your submissions to Lucinda.Moody@allina.com.
We are always looking for more readers, including some with a background in teaching in STEM related fields, especially if you have also worked with students requiring accommodations. We also need some readers with a background in teaching in STEM related fields, especially if you have also worked with students requiring accommodations. This volunteer position requires you to use your own equipment to record, however, we will provide the reading materials. If you or someone you know would like to try reading material for the members only section, please contact me for more information on how to submit a demo recording.
We need help updating our available resources for members. If you are blind and enjoy using your ham radio or assistive technology related devices, your assistance is especially needed. It would be a big help to your fellow Handiham Members if you would record a tutorial or product review. These need to be sent in Mp3 format, and the Handiham Program reserves the right to edit the recordings as needed before publishing in the Members Only section of the Handiham.org website. Please contact me at Lucinda.Moody@allina.com or 612-775-2290 if you have any questions.
I want to say a big thank you to those who have made or volunteered to make tutorials for the Members Only portion of the website. We have already had a number of members step up to offer their services, and their help is greatly appreciated! We also have some new readers who are working on some books, so keep watching for website updates as we add more content.
---
Check into our Handiham nets… Everyone is welcome!
How to find the Handiham Net:
The Handiham EchoLink conference is 494492. Connect via your iPhone, Android phone, PC, or on a connected simplex node or repeater system in your area.
The Handiham DMR Talkgroup on Brandmeister is 31990. On AllStar, it is available at node 47367.
The Handiham Net will be on the air daily. If there is no net control station on any scheduled net day, we will have a roundtable on the air get-together.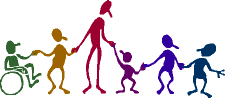 Our daily Echolink net continues to operate for anyone and everyone who wishes to participate at 11:00 hours CDT (Noon Eastern and 09:00 Pacific), as well as Wednesday evenings at 19:00 hours CDT (7 PM). If you calculate GMT, the time difference is that GMT is six hours ahead of Minnesota time during the winter.
Doug, N6NFF, poses a trivia question in the first half of the Wednesday evening session, so check in early if you want to take a guess. The answer to the trivia question is generally given shortly after the half-hour mark. During the Friday Mid-day net, Jim, KE5AL, asks a question from the current Extra Class pool. The answer is given at the end of the net. A big THANK YOU to all of our net control stations and to Diane, KK6LOE, our Net Manager.
---
Membership
You can pay your Handiham dues and certain other program fees on line. Simply follow the link to our secure payment site, then enter your information and submit the payment.

Handiham annual membership dues are $15.00. The lifetime membership rate is $150.00.
MEMBERSHIP DUES PAYMENT LINK
If you want to donate to the Handiham Program, please use our donation website. The instructions are at the following link:
DONATION LINK
As always, while our other services require that you have a current Handiham Program membership, you do not have to be a member to receive the Handiham World E-Letter.
How to contact us
There are several ways to contact us.
Postal Mail:
Courage Kenny Handiham Program
3915 Golden Valley Road MR 78446
Golden Valley, MN 55422
E-Mail: handiham@allina.com
Preferred telephone: 1-612-775-2291
Toll-Free telephone: 1-866-HANDIHAM (1-866-426-3442)
Note: Tuesdays through Thursdays between 9:00 AM and 3:00 PM United States Central Time are the best times to contact us.
You may also call Handiham Program Coordinator Lucinda Moody, AB8WF, at: 612-775-2290.
73, and I hope to hear you on the air soon!
For Handiham World, this is Lucinda Moody, AB8WF
The weekly e-letter is a compilation of assistive technology, operating information, and Handiham Program news. It is published on Mondays, and is available to everyone free of charge. Please email handiham@allina.com for changes of address, unsubscribes, etc. Include your old email address and your new address.
Podcast: Play in new window | Download