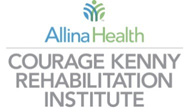 Courage Kenny Rehabilitation Institute Handiham World Weekly E-Letter for the week of March 1, 2021
This is a free weekly news & information update from the Courage Kenny Handiham Program, serving people with disabilities in Amateur Radio since 1967.
Our contact information is at the end.
Listen here:
https://handiham.org/audio/handiham01MAR2021.mp3

Get this podcast in iTunes:
https://itunes.apple.com/us/podcast/handiham-world/id1457854439?mt=2&app=podcast
RSS feed for the audio podcast if you use other podcasting software:
https://handiham.org/wordpress1/feed/podcast/
Subscribe or change your subscription to the E-mail version here.
---
Welcome to Handiham World.
In this edition:
A note from the coordinator
News in Assistive Technology
From the Mailbag
Interview of the Week
Ham Radio in the News
A Dip in the Pool
Website Update
Equipment Connection
Help Needed
Check into our nets!
…And more!
---
A note from the coordinator…
We had a great Intermediate Get on the Air class series the week before last. The instructors worked hard to prepare interesting lectures along with handouts that students could use to further their knowledge. The students did a great job participating in each class, asking questions and sharing relevant experience. We appreciate all the Handiham volunteer and guest instructors that helped out with the event.
After working on the project for the past couple years, Jim Perry, KJ3P, an experienced reader for the NLS talking book library, has completed the audio recording of The Secret Wireless War. The book contains the story of MI6 communications between 1935 and 1945. You can download this resource in DAISY audio from the book section of the members only website, or you can contact Pemdy to request the book on digital talking book cartridge.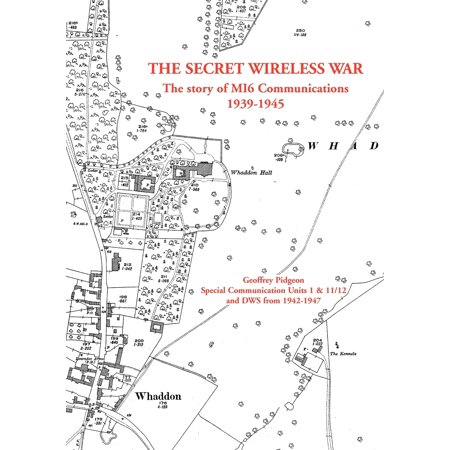 The next Morse code class series is an intermediate level class starting today and running for 12 weeks. Registration is closed for this series. Students will attend an interactive class using the Zoom platform and will receive class recordings and practice recordings each week in Mp3 format. For this class, students must already know the letters, numbers, and prosigns. We will focus on increasing their ability to copy, working toward a speed of around 13 words per minute by then end of the series. Students will need to practice regularly outside of class to be successful. If you are looking for a basic Morse code class, we will offer another series later this year. You can contact Pemdy to be put on the list for an application for the upcoming basic Morse code class.

Due to the spread of COVID-19, we are not working from the office right now. We are still able to check our phone messages and return phone calls, and mail will be picked up as often as possible. Of course, the best way to get in touch with us during this time is via email.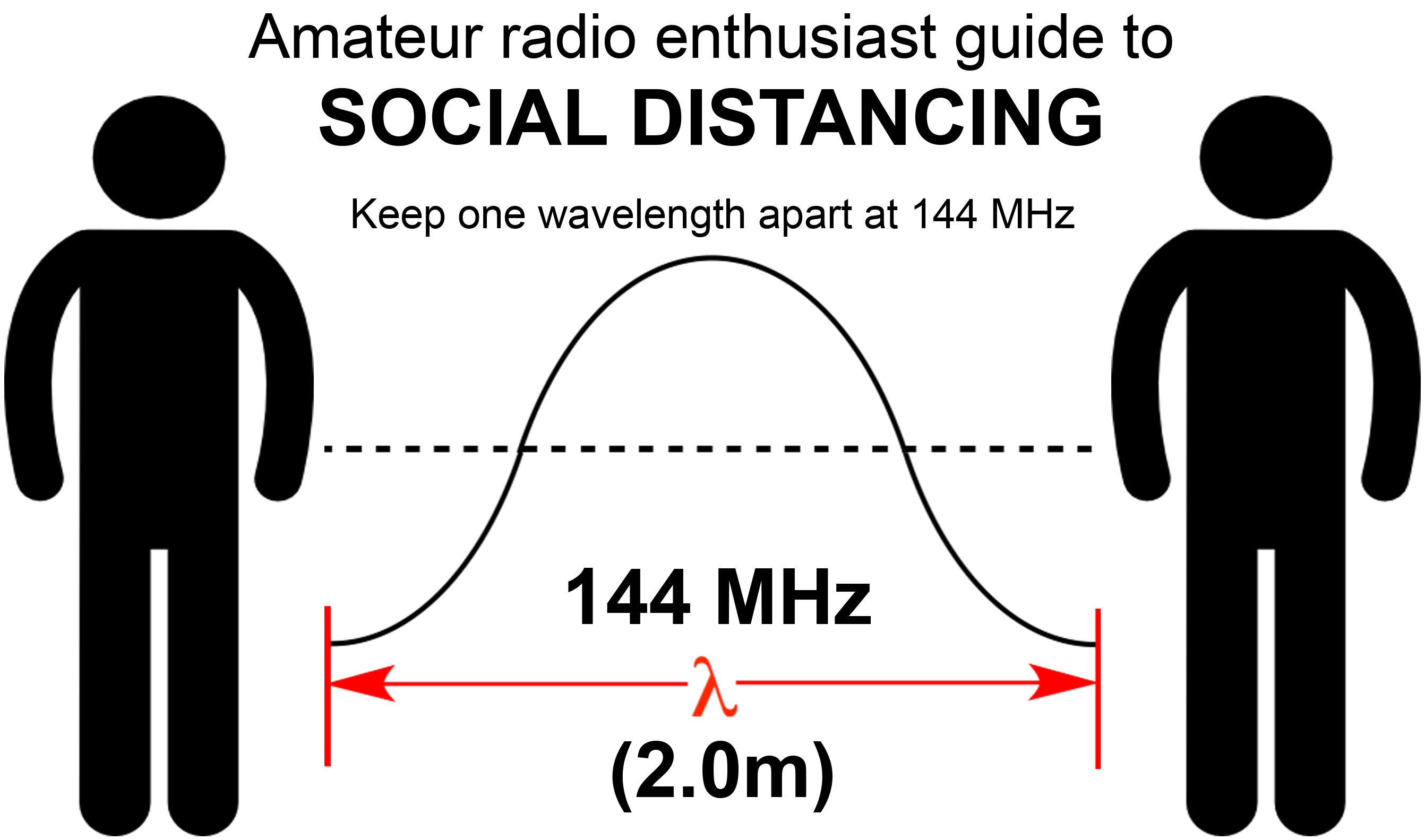 Along with the release of the new On the Air magazine, the magazine for beginner-to-intermediate ham radio operators, the ARRL is also doing a monthly podcast to take a deeper look at some of the topics and projects included in the magazine. The latest episode of the On the Air podcast (Episode 14) takes a closer look at antenna tuners, along with some shopping tips. You can check it out at http://www.arrl.org/on-the-air-podcast.
If you are having trouble receiving your E-Letter, you can always go to https://handiham.org/wordpress1/weekly-e-letter/ to see the latest E-Letter. Additionally, you can go to https://handiham.org/audio/handiham.mp3 to listen to the current podcast. These links are updated each time a new E-Letter and podcast is released.
Pemdy and I will be working during our usual office hours this week. If you call the Handiham Program office, please leave a message, and we will return your call as soon as we are available. When you leave that message, don't forget to leave your name, phone number, call sign, if you have one, and the reason for your call. Also, if you send an email, please include your name along with your call sign, and the reason for your email to speed up the response time. As always, if you need to update anything like your contact information, call sign, license class, membership, or members only log-in information, you can email us at handiham@allina.com.
In the E-Letter, there is an article about the MiniVision2 cell phone, another article about ARES and Red Cross volunteers joining forces in response to the recent weather emergency in Texas, and the next part of a new interview series featuring attendees from the recent Holiday Gathering. Of course, you can also find the regular articles you see here each week.
Do you have a story to share about assistive technology or ham radio related activities? Please send your articles and stories via email to Lucinda.Moody@allina.com or by calling me at 612-775-2290.
---
News in Assistive Technology
MiniVision2 Cell Phone
The MiniVision2 is a simple cell phone for people with vision loss. If the thought of dealing with all the functions that come with an iPhone is overwhelming, this phone might be a good option. It is an easy-to-use talking phone that takes care of all basic telecommunications needs. The talking voice guide provides someone who is blind with the ability to use every feature of the phone, and the large tactile buttons allow users to navigate the phone with ease. Users can place calls, send text messages, and more, with voice commands. The phone only works on certain GSM networks, and you won't be able to get additional apps like you can with an iPhone. However, if you want a basic phone with some extra functions like a money reader, color identifier, alarm, calendar, notes, calculator, camera, and weather, this could be the perfect phone for you. To learn more, check out the following website at: https://www.razmobility.com/solutions/minivision2/.
You can also watch a video at: https://youtu.be/z1MaWFQ39So.
---
From the Mailbag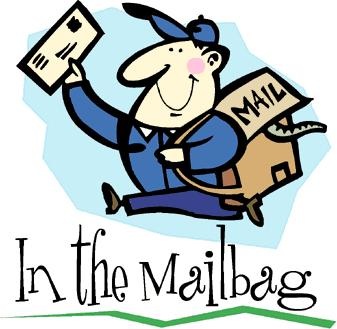 Hello,

I had a few thoughts following the Intermediate Get on the Air conference. This got me to thinking. We should find a more budget friendly way for people with disabilities to get on air QRP from their apartments. A lot of low cost QRP kits exist, but of course, accessibility becomes the issue. Some great low-cost antennas exist, but we need one easily assembled and deployed. I welcome any thoughts.

Next, I wanted to clarify something. When describing my phased antenna array, I said that I had a crumpled-up dipole on my bedroom windowsill. I wanted to make it clear that I did not just toss it there out of laziness. I tried every possible configuration I could think of for that antenna. I tried it by my transmitting antenna. I tried it upstairs by my computers. I tried it straightened out in the bedroom. After lots of testing I settled on the laziest looking configuration, crumpled up on my bedroom windowsill. It picks up the least noise and the most signal. It's funny how that works.

Finally, I saw the blurb from the ARRL about Field Day, and that got me to thinking. If I power my magnetic loop with a battery, then I can run 1E QRP. I emailed Steve at Alpha Antenna, N0TES, and he sent me a link to the proper plug. It arrived today, and after one night of use I can say that I love the experience. I don't get any dirty electrical noise when tuning, and it takes away that nice easy path of inductance right into my power system.

73,

Austin, KA3TTT
---
Hi everyone,

Don't forget about the QCWA QSO Party coming up March 13-14.

https://www.qcwa.org/qso-party.htm

73,

Jim, KJ3P
---
Interview of the Week
On December 19th, we held the first Member Holiday Gathering on Zoom. During the event, members introduced themselves and shared a little about what they are hoping for in 2021. Please enjoy the next part of this event.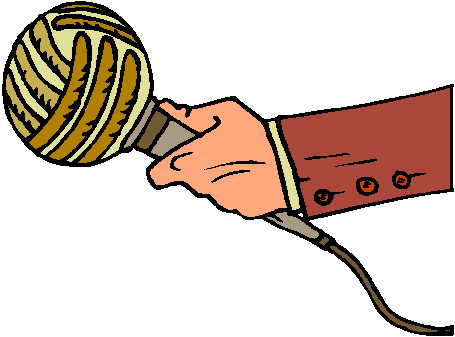 LM: Next up is Daryl with a Y, WX4QZ.

DS: Okay, this is Daryl, WX4QZ, in Little Rock not practicing my Santa beard thing, but there's so much else going on that I haven't had time to trim up. They're not doing beard trims because of COVID. A I had a great blonde moment last week. I was in here on Zoom. I was all set for the meeting, and then I looked at the thing–the meeting is next Saturday. I felt so dumb. So, if anybody else who did that, you know you're in good company. And I don't know much about a Raspberry Pi, Lucinda, but I'll tell you what, a pineapple upside down cheesecake sounds awfully good right now, hi hi.

DS: I been busy with the nets on DSTAR. I haven't operated DMR or Fusion with the ThumbDV and the BlueDV program. I had to get it replaced because last week after a net, doing the QCWA digital net (and hello to John, W2QCY, I see him over there. I remember Matt KB3–not Matt but Ken, KB3LLA, and also Jerry, N0VOE, from here a long while back), but I stepped out of the room, came back, and the display went blank.

DS: I thought, oh great. And I couldn't get it back. I thought I'd lost the log. I went to unplug and replug everything in and broke the ThumbDV. I thought well, now I'm off the air for the rest of the year. But I had just gotten in a new one. So I put the ThumbDV, the new ThumbDV in, and bought a used one from a ham, a real used one, so got a spare. And I updated the file on getting net lager setup. It's kind of hard to explain to like folks, you know, who are blind, you know, working with it with the color codes and things that I do, but I really enjoy working with it.

DS: But it'll be a quiet Christmas at home for me. Except for my brother, all the rest of our family is gone. And so but after I get done grazing, I'll be ready to hibernate. But I have to do the Trains net that night. And a lot of nets are canceling for the holidays, so just check with the various net controls, you know, on that. And if you go to my profile on QRZ, that's where that link is for like the ham radio humor and a bunch of other stuff.

DS: We're gonna listen for a little bit. When I when I turn the video off, that's the picture of me at the Arkansas River Museum in Pine Bluff in my train conductors outfit, because I do run the Trains net on the QuadNet Array on Fridays, and I will be running it Christmas night and New Year's night. So, we'll say 73, and we will catch everyone down the log. This is WX4QZ, Daryl in Little Rock, back to net control.

LM: Thanks, Daryl, we appreciate you coming by today. Next up is Dave.

DM: Good afternoon. This is David, WA6BEF. I've been a ham since 1971. I was originally WN6JKV back in the day and then got this call sign, obviously a reissue, in '73 when they were reissuing WA6 calls, and I've held it ever since. Let's see, I do have a small HF station. I have an–oh, to the gentleman who was asking about used radios, the 590 would be a good bit, as would a for example Kenwood TS-480 would be another one worth considering, the ones I would think of. But I've been on amateur radio since the days of the Icom or the Kenwood 520 in the Galaxy GT-550.

DM: As for the New Year, okay, I'd love to, D-STAR, I'd love to get involved. I just kind of D-STAR radio. And we'd like to explore that. I'd love to explore the other digital modes as well. And I suppose I could try my hand at teaching code. I'm not very good at the high speed. But if people want to learn it, I've been a code user forever. So, anyway. And, you know, if I really had my druthers, which I don't, I know, but I'd love to have a 30 foot tower with a hex beam on it would be great. I've only got a little vertical, but it works. Anyway, guess that's all from here. WA6BEF, Visalia, California, we're clear and listening.

LM: Thanks, Dave. I like that station you're dreaming of. It sounds good. I think we would all have a lot of fun with that. So, we appreciate you being out here. And let's go back to Roger Dennis. Go ahead.

RD: My name is Roger Dennis. I live in Rochester, New York, WB2HWO. I've been in Handiham for a little less than a year. But I've been a ham for a little over 50 years. So, it sounds like a really good organization. I'm hoping it's going to be able to help me get my Extra. I'd really like to pick it up someday just out of principle because I don't–I live in an apartment and doubt if I'll operate much HF anymore. I had my stations and my towers and everything in years past. So, I hope everybody has a very Merry Christmas.

LM: Well, thank you so much. And we really appreciate you joining us today. And good luck on your Extra. I hope you're able to get that, and you know, right now it's a good thing to spend your time working on. So, let's see, we've got another hand up here.

JH: Well, that's probably me. This is my first Zoom meeting, so I wasn't sure if things are working correctly. Well, my name is Jan, OK1TE. Warm greetings from Europe. I raised my hand because now it was past 11pm. So I need to go soon. And yeah, my wishes for 2021 are well to have some more opportunities to be active as I don't have any HF antenna at home. So, I am enjoying portable activities mostly.

JH: And also my next goal is to work the ISS repeater or any other OSCAR, which showed up to be really tricky, as it's really crowded above Europe. And also, I wish to all of you, good DX. And yeah, to get rid of this COVID counts. So well, I really appreciate that I could hear you all. And I wish you Merry Christmas and Happy DX. Thank you.

LM: Thanks, Jan, and we appreciate you being here. And yes, with the time difference, it's late where you are, so no problem putting your hand up because that way we knew to go ahead and catch you. I wish you happy holidays.

JH: Thank you.

LM: You're welcome. Thanks for being here. And good job on your on your first Zoom meeting.

JH: Yeah.

LM: All right. Next up, Diane Scalzi. You've got your hand up.

DS: Good afternoon, Lucinda, and everyone else on the, I was gonna say everyone else on the net, but I guess this is a Zoom call that I'm on. It feels just the same as being on the radio though. I live in Michigan, and I have been in Handiham since from the beginning of my ham radio career. I did all of my studying was Tony Tretter.

DS: You know, I had the all of the study material on cassette. And I've been licensed since 1986. And, of course, I have an Extra. I got that in, I think, 1989. I was looking through the list, and I saw a bunch of familiar calls and names. It's nice to see all of them out here. Was there a topic, Lucinda? I came in kind of late.

LM: We're just asking for name, call sign, and your wishes for 2021.

DS: My wish for 2021? Well, I've been pretty much inactive for a long time. I haven't had any antennas up for years about all–while I still have my equipment. My husband has been urging me to get rid of it, but so far I haven't. I do have the Echo app on my iPhone. And I get on there once in a while.

DS: But I guess my wish for 2021 would be that I would like to get into the hobby again. I'm looking for something to really inspire me to do that. And I've been enjoying reading the Handiham World, maybe a few ideas in there. So, I guess that's my wish for 2021 is maybe to, you know, get on the air again and become a little more active than I've been lately. So, with that, I'll turn it back to you. This is WI8K.

LM: Thanks, Diane. It's good to hear from you. And next up is Nick. Go ahead.

NV: Well, good afternoon, everybody. This is Nick, Kilo Charlie 2 Foxtrot Alpha Lima. And Lucinda, a big congratulations to you for keeping this program going through all this 2020 craziness that we're currently in, you and Pemdy both always do a great job, and you're continuing to do that. And I live in Brick Town, New Jersey, which is Ocean County. And I have to say that we were spared the snowstorm that we had during the beginning part of this week. We had rain, so that was okay with me. But the further north you went, the more snow you saw. And I heard that I think it was Binghamton, New York or Buffalo, New York, they had three feet plus inches of snow. So, good for them. Let's leave it there.

NV: But anyway, I just want to say Happy Holidays to everyone listening. And my wish for 2021 is that we all just get out of this stuff worrying. It's been going on way too long for me anyway. And I'm hoping that next year will bring a better year for all of us to be able to get back together again, family and friends and get back to the way we like to socialize with each other without masks and all these other things. And that's what I pray for, for next year. So, Lucinda, thank you for letting me have a few minutes here to talk. And I'll send it back to you. Take care.

LM: Thanks, Nick. We appreciate you being here today. And I think we're all in agreement that we very much wish that this pandemic could come to an end. My family's been personally affected by it. It's been a tough one. Patti, KC9LYE, you're up next.

PG: Hi, everyone. This is Patti, Kilo Charlie 9 Lima Yankee Echo. Merry Christmas to everyone. And let's see, I live in Romeoville, Illinois, which is about 30 miles west of Chicago. And I've been a ham since 2007. And I have to tell you guys how grateful I've always been for amateur radio, but especially, especially during this crazy year that we're in, because it certainly does help you keep in touch with your friends. And that's the most important thing of all. So, I'm very grateful for Echolink. And I'm very grateful to Zoom as well, because Zoom helps me keep in touch with my family and other friends who aren't part of the amateur radio community.

PG: I am enjoying the Handiham CW classes. I fallen behind. So, in the interim here, I'm working hard on catching up. It isn't unusual for me to fall behind in things. But I'm going to keep up, and I've already signed up for the March course. Yeah, glutton for punishment, I guess. But I do want to learn CW. I'm going to keep working at it.

PG: My hope for 2021 of course, like everyone else, is that we can get this all behind us, get to our new normal, and get out to our activities that we enjoy. One of the activities I enjoy very much is therapeutic horseback riding, which has been closed down since March. So I'm looking forward to having all the vaccines and all that good stuff, so I can get back to the horses. That would be lovely. That's about all I have. So, I'll send it back to Lucinda. And again, this is KC9LYE, and I'm listening and enjoying this get together very much. So, Lucinda, handing it back to you. This is KC9LYE.

LM: Thanks, Patti. And it's been a pleasure to have you in the Morse code class and fun to watch you and others get excited as you're able to copy more and more throughout the class. It's been fun to see that happen and be a part of that.
Stay tuned for the next part of this Gathering airing in the next issue of Handiham World.
---
Ham Radio in the News
ARES and Red Cross Cooperate to Assist Storm-Affected Residents in Texas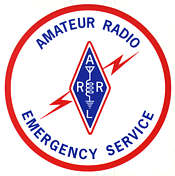 The ARRL Amateur Radio Emergency Service (ARES) and the American Red Cross joined forces to respond to the recent weather emergency in Texas that resulted in a lack of drinking water, power outages, fuel shortages, and frozen plumbing. More than 60 warming shelters were requested. Trained radio operators used Winlink email over radio to facilitate communications. Teams also supported communications in several Emergency Operations Centers (EOCs) in multiple counties in addition to working with the National Weather Service and local government offices. One important initial focus was to identify people with medical needs who required power and get them to a safe location. To read more, go to: http://www.arrl.org/news/ares-and-red-cross-cooperate-to-assist-storm-affected-residents-in-texas
---
A Dip in the Pool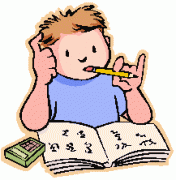 It's time to test our knowledge by taking a dip in the question pool…
Let's go to the Technician Class pool this week to a question about FCC inspections.
T1F01 When must the station licensee make the station and its records available for FCC inspection?
A. At any time ten days after notification by the FCC of such an inspection.
B. At any time upon request by an FCC representative.
C. Only after failing to comply with an FCC notice of violation.
D. Only when presented with a valid warrant by an FCC official or government agent.
While it generally never happens to hams who are abiding by FCC rules, if the FCC knocks on your door, you must let them in for an inspection of your station equipment and station records. It typically doesn't happen unexpectedly. Usually there will be some persistent problem where the FCC decides to investigate what is going on. If it happens, the FCC representative will not take no for an answer, making answer B the correct choice.
---
Website Update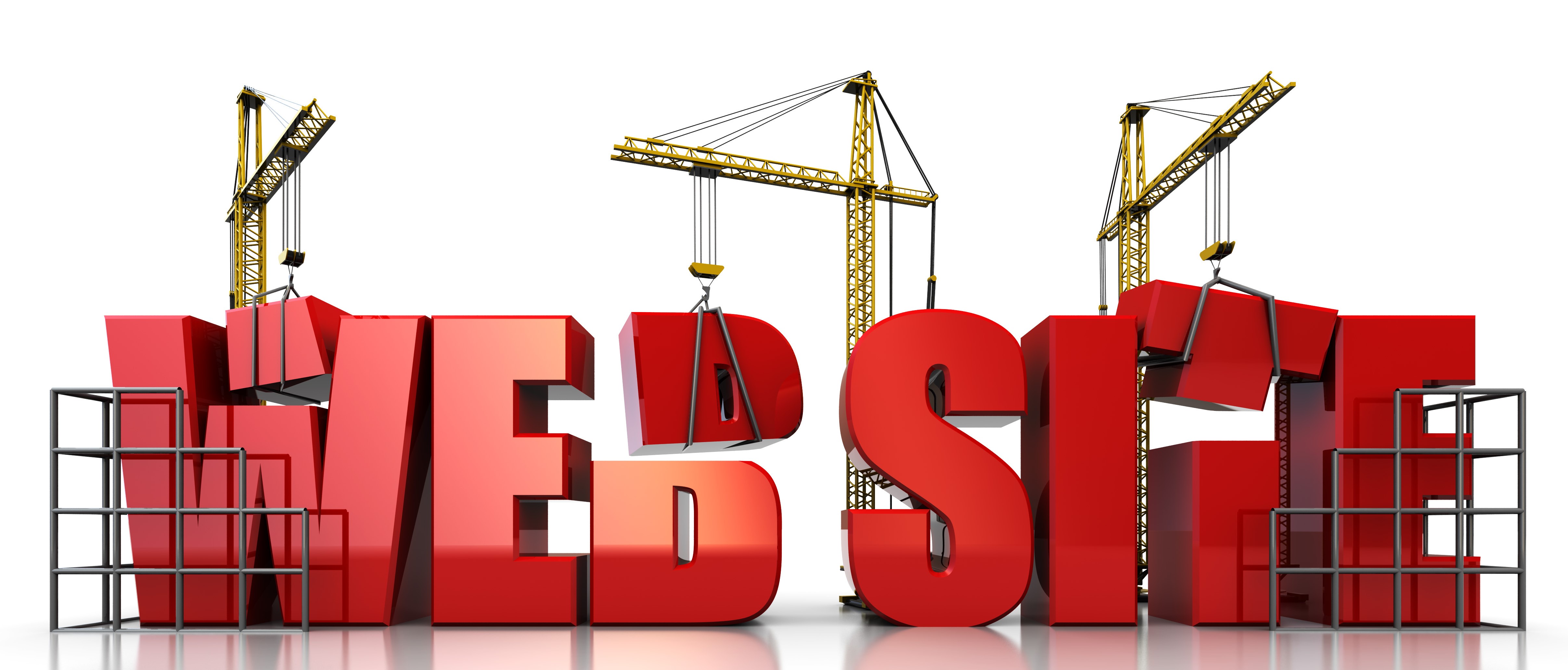 Here are the latest updates on the new Handiham.org website. Don't forget to monitor the site for updates throughout the week. When changes are made, I will post to the website. You can also find the latest updates any time by going to https://handiham.org/wordpress1/website-updates/. If you have any feedback about the website, I would love to hear from you. If you are a current member and your credentials are not allowing you to login to the site, please contact Pemdy for assistance at handiham@allina.com or 612-775-2291.
An article on how to navigate QRZ.com with JAWS is now available in the Manuals and Tutorials section of the members only website. You can find it by searching the website or looking in the section titled JAWS.
An article about how to interface your Kenwood TS-590 to work with the N3FJP logging software is now available in the Manuals and Tutorials section of the members only website. You can find it by searching the website or by looking in the section titled Kenwood under TS-590.
The March issue of the QCWA Journal is now available in Mp3 audio in the Magazines and Newsletters section of the members only website.
---
Equipment Connection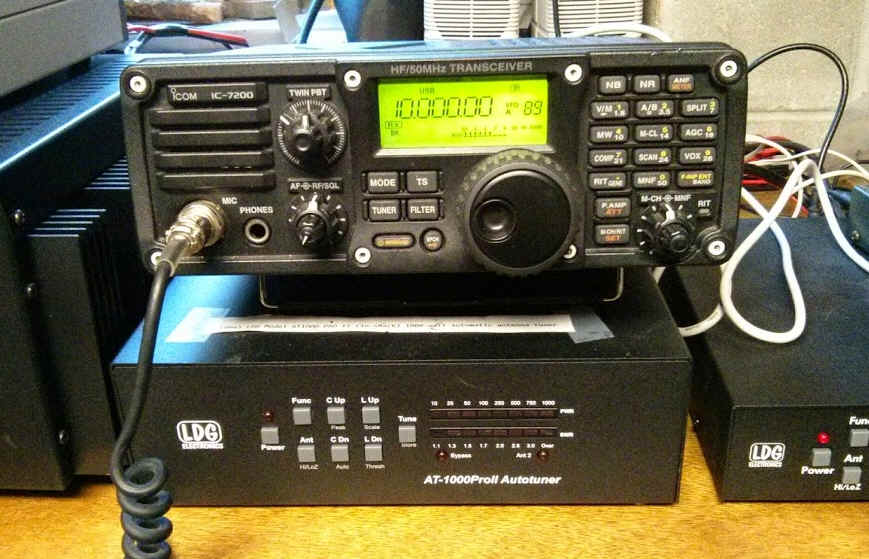 Equipment connections are happening, and the list is open! If you have a request for the Equipment Connection, contact me, leaving your name and phone number. I will call you to discuss your request. Please note that it may take several days for a return call due to all the other things going on in the Handiham Program. If you don't hear back from me after two weeks, you may contact me a second time. Additionally, if you have received any equipment from the Handiham Program during the last 12 months, you will automatically be placed at the bottom of the list so that others can also participate in the Equipment Connection.
Many thanks to the numerous people who have offered equipment for Handiham Members. If you have equipment that you would like to donate to a Handiham Program member, please email Lucinda at Lucinda.Moody@allina.com or call 1-612-775-2290.
---
Help Needed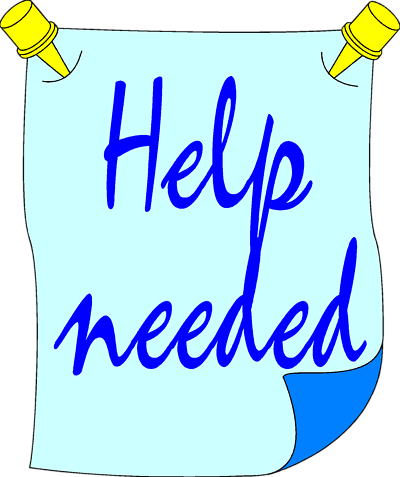 The Handiham Program needs contributors to Handiham World. Do you have a particular interest in amateur radio that you would like to share with others? Maybe you have a particular mode or band you like to operate and have learned a lot about. Or maybe you have some great stories to share from your experiences in the amateur radio hobby. Put your writing skills to work for Handiham World by sending your submissions to Lucinda.Moody@allina.com.
We are always looking for more readers, including some with a background in teaching in STEM related fields, especially if you have also worked with students requiring accommodations. We also need some readers with a background in teaching in STEM related fields, especially if you have also worked with students requiring accommodations. This volunteer position requires you to use your own equipment to record, however, we will provide the reading materials. If you or someone you know would like to try reading material for the members only section, please contact me for more information on how to submit a demo recording.
We need help updating our available resources for members. If you are blind and enjoy using your ham radio or assistive technology related devices, your assistance is especially needed. It would be a big help to your fellow Handiham Members if you would record a tutorial or product review. These need to be sent in Mp3 format, and the Handiham Program reserves the right to edit the recordings as needed before publishing in the Members Only section of the Handiham.org website. Please contact me at Lucinda.Moody@allina.com or 612-775-2290 if you have any questions.
I want to say a big thank you to those who have made or volunteered to make tutorials for the Members Only portion of the website. We have already had a number of members step up to offer their services, and their help is greatly appreciated! We also have some new readers who are working on some books, so keep watching for website updates as we add more content.
---
Check into our Handiham nets… Everyone is welcome!
How to find the Handiham Net:
The Handiham EchoLink conference is 494492. Connect via your iPhone, Android phone, PC, or on a connected simplex node or repeater system in your area.
The Handiham DMR Talkgroup on Brandmeister is 31990. On AllStar, it is available at node 47367.
The Handiham Net will be on the air daily. If there is no net control station on any scheduled net day, we will have a roundtable on the air get-together.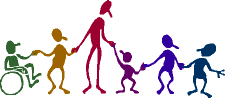 Our daily Echolink net continues to operate for anyone and everyone who wishes to participate at 11:00 hours CDT (Noon Eastern and 09:00 Pacific), as well as Wednesday evenings at 19:00 hours CDT (7 PM). If you calculate GMT, the time difference is that GMT is six hours ahead of Minnesota time during the winter.
Doug, N6NFF, poses a trivia question in the first half of the Wednesday evening session, so check in early if you want to take a guess. The answer to the trivia question is generally given shortly after the half-hour mark. During the Friday Mid-day net, Jim, KE5AL, asks a question from the current Extra Class pool. The answer is given at the end of the net. A big THANK YOU to all of our net control stations and to Diane, KK6LOE, our Net Manager.
---
Membership
You can pay your Handiham dues and certain other program fees on line. Simply follow the link to our secure payment site, then enter your information and submit the payment.

Handiham annual membership dues are $15.00. The lifetime membership rate is $150.00.
MEMBERSHIP DUES PAYMENT LINK
If you want to donate to the Handiham Program, please use our donation website. The instructions are at the following link:
DONATION LINK
As always, while our other services require that you have a current Handiham Program membership, you do not have to be a member to receive the Handiham World E-Letter.
How to contact us
There are several ways to contact us.
Postal Mail:
Courage Kenny Handiham Program
3915 Golden Valley Road MR 78446
Golden Valley, MN 55422
E-Mail: handiham@allina.com
Preferred telephone: 1-612-775-2291
Toll-Free telephone: 1-866-HANDIHAM (1-866-426-3442)
Note: Tuesdays through Thursdays between 9:00 AM and 3:00 PM United States Central Time are the best times to contact us.
You may also call Handiham Program Coordinator Lucinda Moody, AB8WF, at: 612-775-2290.
73, and I hope to hear you on the air soon!
For Handiham World, this is Lucinda Moody, AB8WF
The weekly e-letter is a compilation of assistive technology, operating information, and Handiham Program news. It is published on Mondays, and is available to everyone free of charge. Please email handiham@allina.com for changes of address, unsubscribes, etc. Include your old email address and your new address.
Podcast: Play in new window | Download