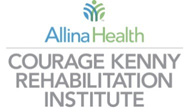 Courage Kenny Rehabilitation Institute Handiham World Weekly E-Letter for the week of March 8, 2021
This is a free weekly news & information update from the Courage Kenny Handiham Program, serving people with disabilities in Amateur Radio since 1967.
Our contact information is at the end.
Listen here:
https://handiham.org/audio/handiham08MAR2021.mp3

Get this podcast in iTunes:
https://itunes.apple.com/us/podcast/handiham-world/id1457854439?mt=2&app=podcast
RSS feed for the audio podcast if you use other podcasting software:
https://handiham.org/wordpress1/feed/podcast/
Subscribe or change your subscription to the E-mail version here.
---
Welcome to Handiham World.
In this edition:
A note from the coordinator
News in Assistive Technology
From the Mailbag
Interview of the Week
Ham Radio in the News
A Dip in the Pool
Website Update
Equipment Connection
Help Needed
Check into our nets!
…And more!
---
A note from the coordinator…
We are getting ready to offer a virtual Technician Class series this summer. Classes will be held once weekly over Zoom, and students will get a recording of each class along with a list of the questions from the question pool that were covered in that week's class. To be added to the list for an application, please contact Pemdy.
After working on the project for the past couple years, Jim Perry, KJ3P, an experienced reader for the NLS talking book library, has completed the audio recording of The Secret Wireless War. The book contains the story of MI6 communications between 1935 and 1945. You can download this resource in DAISY audio from the book section of the members only website, or you can contact Pemdy to request the book on digital talking book cartridge.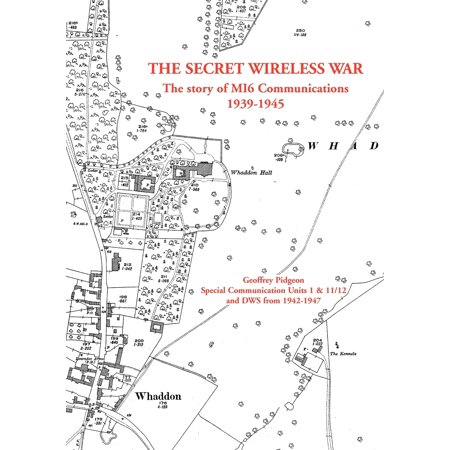 We are already on week two of the Intermediate Morse Code Class series. Students attend an interactive class using the Zoom platform and receive class recordings and practice recordings each week in Mp3 format. For this class, students must already know the letters, numbers, and prosigns. We focus on increasing their ability to copy, working toward a speed of around 13 words per minute by then end of the series. Of course, students will need to practice regularly outside of class to be successful. If you are looking for a basic class to begin your process of learning Morse code, we will offer another series later this year. You can contact Pemdy to be put on the list for an application for the upcoming basic Morse code class that is planned for September.

Due to the spread of COVID-19, we are not working from the office right now. We are still able to check our phone messages and return phone calls, and mail will be picked up as often as possible. Of course, the best way to get in touch with us during this time is via email.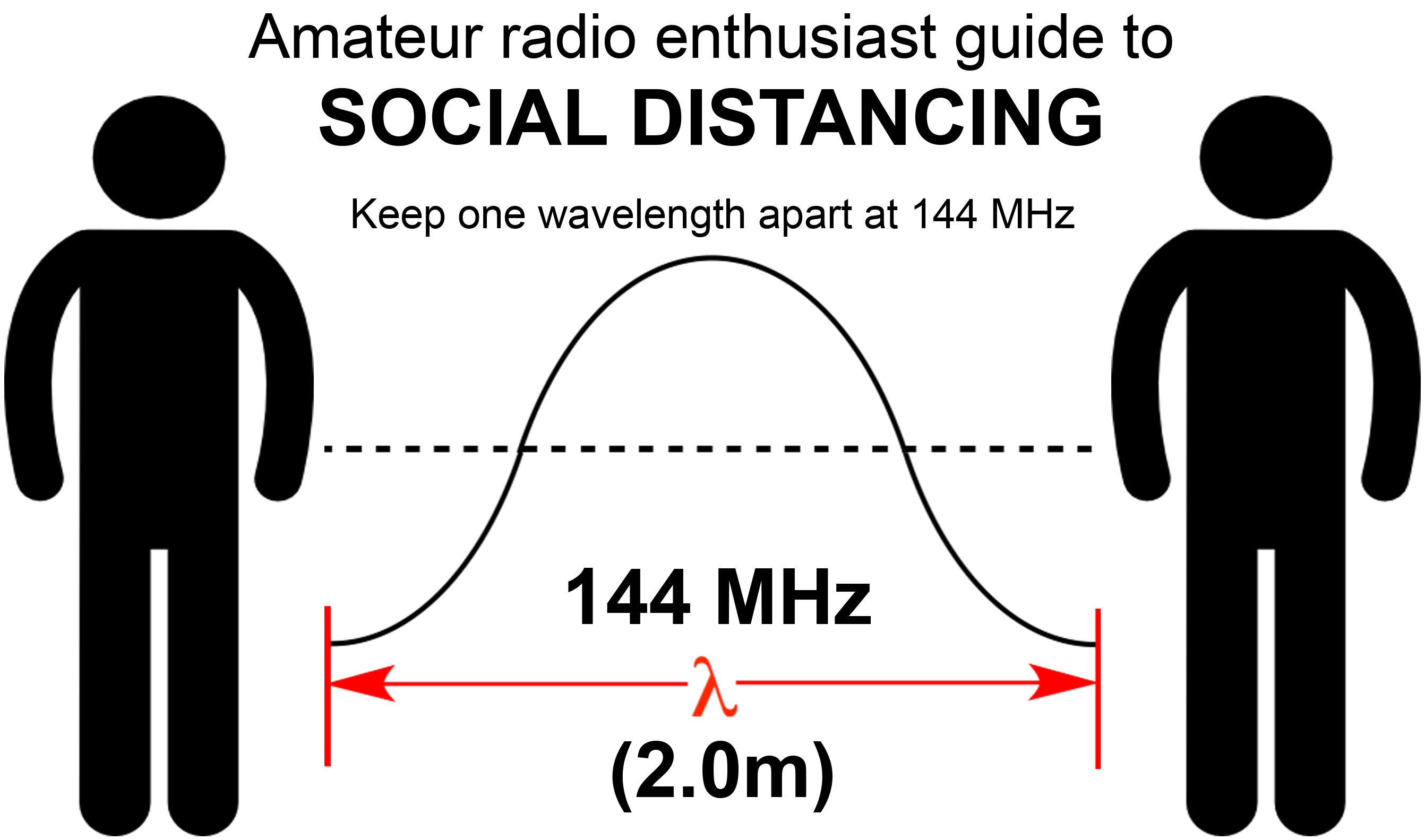 Along with the release of the new On the Air magazine, the magazine for beginner-to-intermediate ham radio operators, the ARRL is also doing a monthly podcast to take a deeper look at some of the topics and projects included in the magazine. The latest episode of the On the Air podcast (Episode 14) takes a closer look at antenna tuners, along with some shopping tips. You can check it out at http://www.arrl.org/on-the-air-podcast.
If you are having trouble receiving your E-Letter, you can always go to https://handiham.org/wordpress1/weekly-e-letter/ to see the latest E-Letter. Additionally, you can go to https://handiham.org/audio/handiham.mp3 to listen to the current podcast. These links are updated each time a new E-Letter and podcast is released.
Pemdy and I will be working during our usual office hours this week. If you call the Handiham Program office, please leave a message, and we will return your call as soon as we are available. When you leave that message, don't forget to leave your name, phone number, call sign, if you have one, and the reason for your call. Also, if you send an email, please include your name along with your call sign, and the reason for your email to speed up the response time. As always, if you need to update anything like your contact information, call sign, license class, membership, or members only log-in information, you can email us at handiham@allina.com.
In the E-Letter, there is an article about the Envision app and glasses, another article about noise in the RF spectrum, and the final part of a new interview series featuring attendees from the recent Holiday Gathering. Of course, you can also find the regular articles you see here each week.
Do you have a story to share about assistive technology or ham radio related activities? Please send your articles and stories via email to Lucinda.Moody@allina.com or by calling me at 612-775-2290.
---
News in Assistive Technology
Envision Glasses and App
The Envision app offers a range of visual recognition features that enables blind and visually impaired users to independently access visual information around them. It excels in all kinds of text recognition, with the ability to read in more than 60 languages. It can read handwritten notes, a cereal box, or that print book you want to dive into. The combination of Envision Glasses and the app enables users to experience hands-free and unobtrusive access in the visual world. With features ranging from real-time text recognition to video calling, Envision Glasses are a great option in wearable assistive technology. To learn more, check out the following website at: https://www.letsenvision.com/.
You can also watch a video at: https://youtu.be/Ul8u96-96Lk.
---
From the Mailbag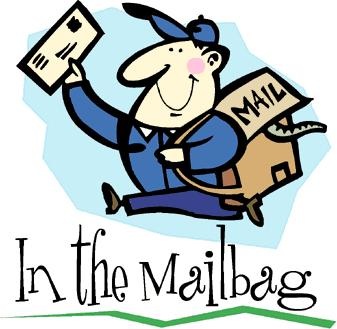 Hi Lucinda,

You should remind everyone about the Virtual QSO Today Ham Expo coming up later this week. It starts March 12th and is supposed to be quite accessible for people using screen readers. You can learn more at: https://www.qsotodayhamexpo.com/

73,

John, NU6P
---
Hi everyone,

Don't forget about the QCWA QSO Party coming up March 13-14.

https://www.qcwa.org/qso-party.htm

73,

Jim, KJ3P
---
Interview of the Week
On December 19th, we held the first Member Holiday Gathering on Zoom. During the event, members introduced themselves and shared a little about what they are hoping for in 2021. Please enjoy the final part of this event.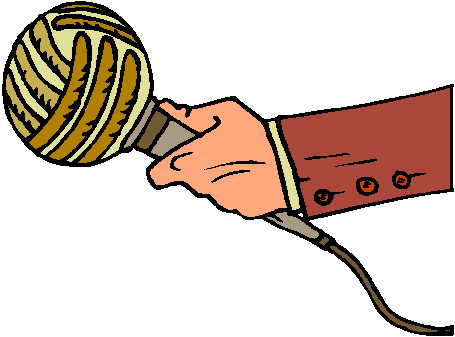 LM: Next up here is Pam Drake. Go ahead.

PD: Hello, everybody. This is Pam and well, I can't say a whole lot, much more than has been said. We have some–had some travel plans, which were disrupted this year. And so, we're hoping that they will, that we'll be able to do what we had planned. We were going to go to England to celebrate some friend's 40th anniversary. That had to be scuttled. We had a cruise planned for May. That had to be scuttled. But our friends are going to try and do it next year. We've got our credit available. So, we'll definitely when we could cruise again, we will.

PD: And beyond that, I just, I know Dave, my cousin's husband walked in and handed him when we were in Florida a few months ago, handed him an IC-91 radio with D-Star. So, he does definitely want to get into that. And that's really about all I have to say except everybody have a great end of what's left this year. Let's get to, let's get back into life. And take care.

LM: Thanks, Pam. And we sure appreciate you being here. And hopefully, you'll be able to get some of those trips in soon. That would be nice. Next up here is Jim, go ahead.

JS: This is Jim, Kilowatt Echo 5 America London. And I'm located in Pflugerville, Texas, which is right near Austin, Texas. And a little while earlier, I was sitting out on the back patio. It's about 65 degrees here, kind of a nice day. We had rain this morning, and we sure need all the rain we can get here in Central Texas. It's dry out there.

JS: Anyway, for 2021, you know what I'd really like in 2021 is to have one of the students from the Morse code class would be to have a QSO with one of them on on CW. I get on CW every Thursday evening at eight o'clock. And I tried to send a slow CQ around 11 words a minute and hope to give some folks some code practice. So, I do want to make everyone aware of that, that I'm available. And if I need to, I'll, you know, I'll slow down for you. I can do that.

JS: Anyway, yeah, we also had a week, we actually have a cruise scheduled for April, going to Ireland, Scotland. And I don't know whether we're going to get to take it or not. But we wanted to put in a reservation for one, because we figured that when the floodgates finally opened up, everybody and his brother's going to want to get on one. So, I hope we get to take that. Anyway, I guess that's about all I have. I hope, once again, that I can have a QSO with somebody from the recent Morse code class. This is Jim, KE5AL, and I guess that's it.

LM: Thanks, Jim. And we sure appreciate all the volunteering that you've done. He's also one of our instructors and taught in both the get on the air class and the Morse code class. So, we appreciate all the hard work that you put in for the program and helping people out. And okay, other Jim, go ahead.

JS: Hello, everybody. This is Jim, and I didn't put my callsign after my name. But anyway, that is AB0HM, Alpha Bravo 0 Holy Mackerel. Anyway, I'm originally from Illinois, where I had my first call, WD9HKQ, and that's a mouth and a handful. So, when I got up here to Minnesota, I moved up here 25 years ago, I decided to become a 0, and here I am. For 2021, I'd like to put up a loop. I live on 40 acres, so I have lots of room.

JS: In Illinois, I had a 60 foot tower which I had to take down when I left and haven't really done much but a little two meters, and I had some short dipoles about 20 feet high and had little fun with that. And I still have my old Yaesu 101E, the total of two pieces of tape are my adaptive equipment on there. It has the dial that turns around behind the main knob, and you can–it has the one through 100, so I just got a tape at zero and one and 50 and then I fake it in between. So that's how I do that, and I have a tuning a thing that a guy in California made.

JS: But outside of that–oh, I am in Embarrass, Minnesota. And no, I'm not embarrassed to live here. It's a nice little town. And it's currently 17 degrees. And it's been known to hit 64 below zero, without windchill. So, it's rather chilly sometimes, mainly in January and February. So that's about all I have. This is AB0HM, Embarrass.

LM: Wow, Jim, you know, a couple years ago, in January of 2019, I think we hit 45 below zero down here in the cities. I had never experienced temperatures that cold in my lifetime. And I was amazed at how fast I started freezing when I was trying to deal with a car that wouldn't start, that I finally had to leave, by the way, at the airport because even the tow truck couldn't start it. And I finally just left it until the temperatures got above zero and came back and was able to get it, but that was a new experience for me. So, I don't think I want to do another 20 degrees lower because that was enough. I'm good there. I don't want to repeat that. Thanks so much for being here. And let's see, we've got a hand up. John McCann, go ahead.

JM: Great to see so many folks here. My name is John McCann, Kilo Whiskey 4 Uniform, Kilo Whiskey 4 Uniform, a Kilo Watt 4 U. I have a potential hard out at 3:30, and we're already past that. My band mate maybe bringing over check from a gig we did three weeks ago, long story. But I've been licensed since March 1969. No, not continuously. So, I'm a QCWA member twice over, I guess you could say.

JM: My wishes for 2021, first and foremost, that we get this COVID under control. That's the general wish, the more specific wish with amateur radio, I bought a HF rig about four years ago, and I still haven't put it on the air. I need to get an antenna and a few other things. And actually, that same year, I got a HT that went south on me about two years ago. So, I really, this stuff needs a lot of attention. But I should be able to find the time in 2021. And again, great–I've seen about seven, eight, possibly as many as nine people here I recognize. So, that's all I got from Tucson, Arizona.

LM: Well, thanks, John, we sure appreciate you being here. And yeah, it's kind of neat to get on and be able to see people we know, so that's always fun. Next up here is Darryl, the one without a Y–the one with two L's. There we go.

DH: Well, good afternoon, everybody. Merry Christmas, and Happy New Year. Yeah, I think my wishes for next year, I just graduated. I think I graduated from the CW class–didn't get a report card. But I, I survived. And we had a lot of fun. It was really fun. And I'm hoping, I think it was Jim that said he'd like to have a QSO from some of the graduates, I think that's still a little ways away for me.

DH: I was not going to take the next class because I didn't think I was going to be ready for that. But I think I'm really gonna push and go back through the material. I actually started doing that, so that I can take the next class and get up to speed, so I can actually have a QSO. And I'm going to be shopping for a straight key. And I think once I've purchased that, that'll make–give me some incentive to continue on.

DH: And I live in Woodland, California, population of about 60,000. It's about 20 miles northwest of Sacramento. It's about 55 degrees here. And we in California desperately needs some rain. As I'm sure everybody knew this last summer, our state just about burned up. And we're not projecting to have a wet winter, it's projected to be dry. So we're going to be in, really, trouble.

DH: And I think, like everybody else, we certainly want to get this pandemic behind us, not only for us here in the US, but just worldwide. I've got friends in other countries, and they're in worse shape than we are just, you know, and I don't know what they're going to do when they get a vaccine, how they're going to distribute it and that, but that's my prayers is that we get this thing behind us and can move on. So, that's it and thank you, Lucinda and Pemdy. We love you, and we really appreciate all that you're doing for us. And so, enjoy your holidays. You and Pemdy both.

LM: Thanks, Darrell. And we will. It's been fun to have you in the Morse code class. We've really enjoyed it. And let's face it, we had a lot of fun the last 12 weeks, and for those who are in the class, we get a bonus night on Monday night, so we get to come together and just have some fun. And you know, after all the hard work on code, we can do a bonus night. That'll be good. Let's see next up here is John Glass, go ahead.

JG: Hi Lucinda and good afternoon to everyone who is participating on the call here, which has really been great so far. This is John, NU6P. I'm in Saratoga, California, which is near San Jose and about 50 miles south of San Francisco.

JG: And I don't know that I have a whole lot to add, other than to say that one of the things I'm looking forward to in 2021, is having the opportunity to try out the AllStar digital mode. It's a mode that several local repeaters are getting involved with out here. And I'm very familiar with Echolink, IRLP, DMR, and Yaesu System Fusion, but this is a mode that I haven't really explored yet. So, I'm kind of thinking this winter that I might get myself one of the standalone, AllStar nodes that are being made available. And I understand that some of them have the opportunity to use other modes as well, including Echolink. So, it's going to be kind of fun to have that. And I think that's going to be my next ham radio project.

JG: So, I'd just like to say Happy Holidays to everyone. And I look forward to the time that we're all able to get together in person again in the future. So thanks, Lucinda. And back to you.

LM: Thanks, John. And, yeah, I think we're all looking forward to when we can once again be safely back in person. Next up is Dawn, go ahead.

DR: Hey, everyone, Merry Christmas to you. I'm new to Handiham this year, and also just got my call, which is Kilo Oscar 4 Hotel Golf Whiskey. My goal for 2021 would be to actually get on the air. I haven't done that yet. But I've been working real hard in that CW classes as well. So, thanks to all the people that put that together for us. It's been difficult but fun. I look forward to actually getting better with that. And maybe going ahead and having one of those QSOs. Thanks and Merry Christmas. Back to you, Lucinda.

LM: Thanks, Dawn, and yep, it's been fun to have you in the Morse code class. We've definitely enjoyed it and looking forward to one more night Monday. So,and yeah, definitely get on the air. You got that license. The next big thing is to get a mic and key it. We've got a phone call, and I'm not sure who this one is. But it's area code 916. Go ahead.

DE: Oh, well, good afternoon. Actually, it's afternoon for me, probably evening for the rest of you. My name is Doug Emerson. And my amateur call is November 6 November Foxtrot Foxtrot. I live out here in Sacramento, California. I'm originally from the Cleveland, Ohio area. And this is my second tour of duty as a ham. I've been licensed my second time around since 1997.

DE: Like everybody else, I truly hope that in 2021 the bug, as I like to call it, will go bye bye. And the one thing for amateur radio was I'm looking forward to that Get on the Air class. I think somebody said March, but I thought I had heard February at one time, but whatever it is, I'm looking forward to participating because I missed the one in August. That's all I've got in lieu of the fact that there's probably a lot of people out there. So I'll just wish everyone a Merry Christmas. Happy New Year. Good DX, and the best of 73 from myself and my wife, Sheila, N6IKV. Thank you, Lucinda.

LM: Thanks, Doug. It's good to hear from you. And Doug is our Wednesday night net controller. And he does an excellent job at that. He's been faithful in that for years. We really appreciate it. And you know, from the Handiham Program to everybody, we just everybody a Merry Christmas and Happy New Year.
Stay tuned for a new interview airing in the next issue of Handiham World.
---
Ham Radio in the News
Approaches to Tackle Noise Problems Vary, Remedies Elusive
If you listen around in ham radio circles, RFI (RF interference) is a common topic. It's not just power line noise anymore, however. There are an ever-increasing number of devices available to unwitting consumers that generate unacceptable RFI. To address noise, hams need to regularly locate and work to eliminate RFI sources, a never-ending process. According to the International Amateur Radio Union (IARU), hams need to avoid becoming complacent in addressing RFI. If hams don't act, some rogue manufacturers and dealers will continue to market noise-generating equipment, cutting costs by eliminating filter circuits. To learn more, go to: http://www.arrl.org/news/approaches-to-tackle-noise-problems-vary-remedies-elusive
---
A Dip in the Pool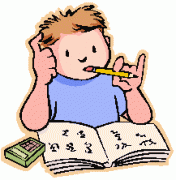 It's time to test our knowledge by taking a dip in the question pool…
Let's go to the General Class pool this week to a question about speech processors.
G4D02 Which of the following describes how a speech processor affects a transmitted single sideband phone signal?
A. It increases peak power.
B. It increases average power.
C. It reduces harmonic distortion.
D. It reduces intermodulation distortion.
While turning on your transceiver's speech processor will not increase PEP output if you are 100 percent modulated, it will increase your average power, which may make your signal sound "too hot" for others. This makes answer B the correct choice. It's best to leave the speech processor off unless you really need it.
---
Website Update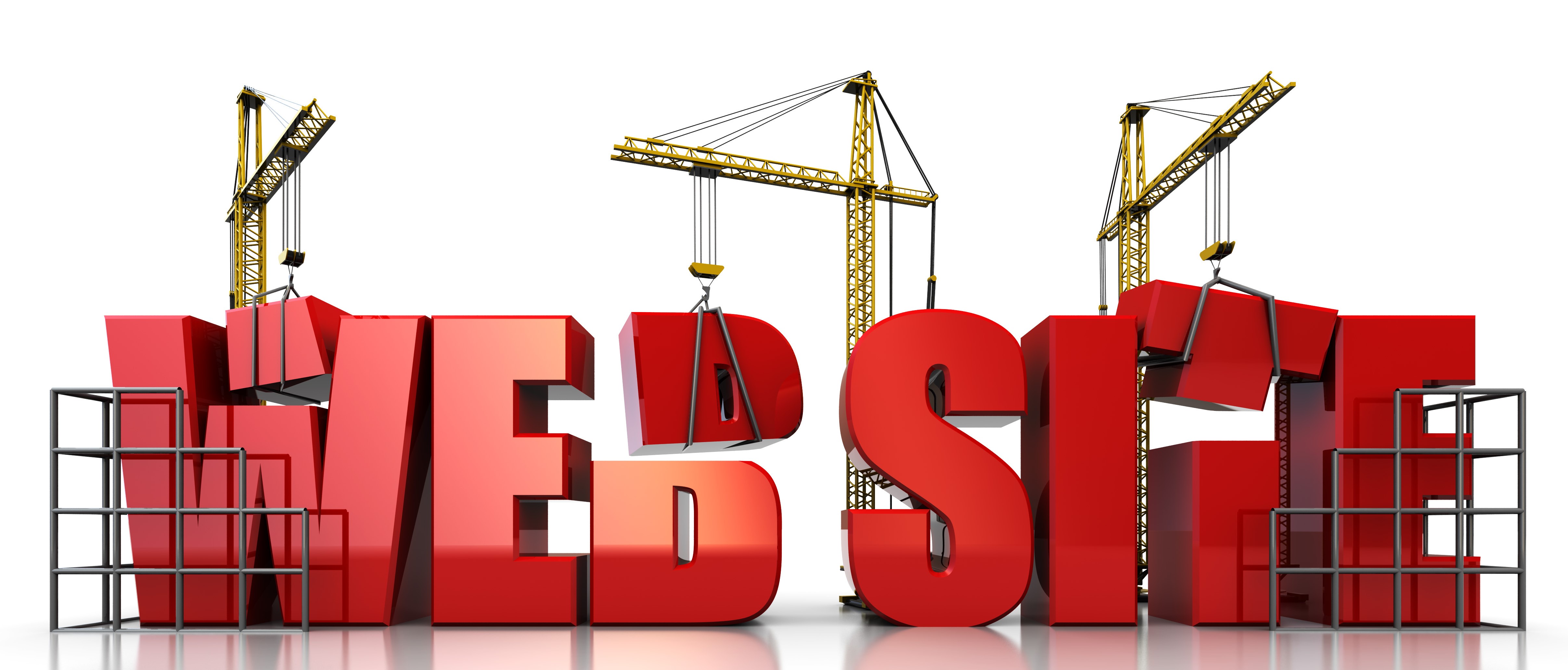 Here are the latest updates on the new Handiham.org website. Don't forget to monitor the site for updates throughout the week. When changes are made, I will post to the website. You can also find the latest updates any time by going to https://handiham.org/wordpress1/website-updates/. If you have any feedback about the website, I would love to hear from you. If you are a current member and your credentials are not allowing you to login to the site, please contact Pemdy for assistance at handiham@allina.com or 612-775-2291.
---
Equipment Connection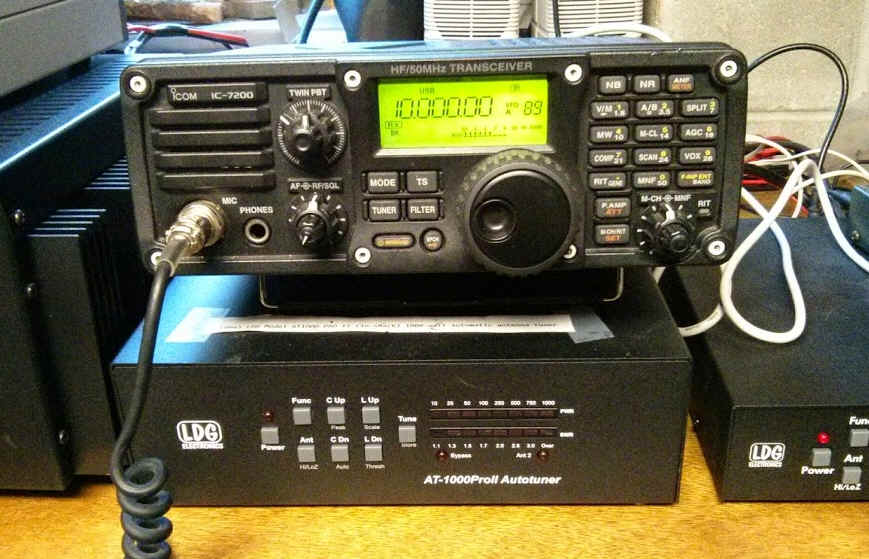 Equipment connections are happening, and the list is open! If you have a request for the Equipment Connection, contact me, leaving your name and phone number. I will call you to discuss your request. Please note that it may take several days for a return call due to all the other things going on in the Handiham Program. If you don't hear back from me after two weeks, you may contact me a second time. Additionally, if you have received any equipment from the Handiham Program during the last 12 months, you will automatically be placed at the bottom of the list so that others can also participate in the Equipment Connection.
Many thanks to the numerous people who have offered equipment for Handiham Members. If you have equipment that you would like to donate to a Handiham Program member, please email Lucinda at Lucinda.Moody@allina.com or call 1-612-775-2290.
---
Help Needed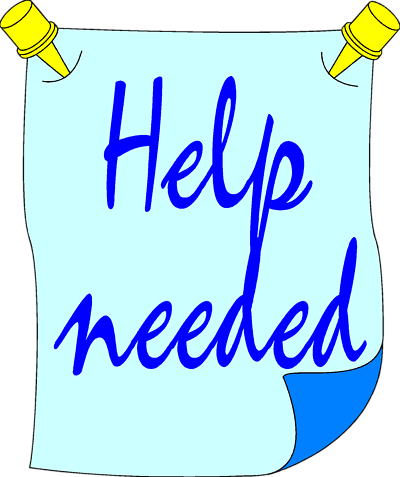 The Handiham Program needs contributors to Handiham World. Do you have a particular interest in amateur radio that you would like to share with others? Maybe you have a particular mode or band you like to operate and have learned a lot about. Or maybe you have some great stories to share from your experiences in the amateur radio hobby. Put your writing skills to work for Handiham World by sending your submissions to Lucinda.Moody@allina.com.
We are always looking for more readers, including some with a background in teaching in STEM related fields, especially if you have also worked with students requiring accommodations. We also need some readers with a background in teaching in STEM related fields, especially if you have also worked with students requiring accommodations. This volunteer position requires you to use your own equipment to record, however, we will provide the reading materials. If you or someone you know would like to try reading material for the members only section, please contact me for more information on how to submit a demo recording.
We need help updating our available resources for members. If you are blind and enjoy using your ham radio or assistive technology related devices, your assistance is especially needed. It would be a big help to your fellow Handiham Members if you would record a tutorial or product review. These need to be sent in Mp3 format, and the Handiham Program reserves the right to edit the recordings as needed before publishing in the Members Only section of the Handiham.org website. Please contact me at Lucinda.Moody@allina.com or 612-775-2290 if you have any questions.
I want to say a big thank you to those who have made or volunteered to make tutorials for the Members Only portion of the website. We have already had a number of members step up to offer their services, and their help is greatly appreciated! We also have some new readers who are working on some books, so keep watching for website updates as we add more content.
---
Check into our Handiham nets… Everyone is welcome!
How to find the Handiham Net:
The Handiham EchoLink conference is 494492. Connect via your iPhone, Android phone, PC, or on a connected simplex node or repeater system in your area.
The Handiham DMR Talkgroup on Brandmeister is 31990. On AllStar, it is available at node 47367.
The Handiham Net will be on the air daily. If there is no net control station on any scheduled net day, we will have a roundtable on the air get-together.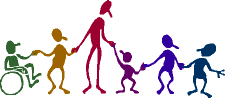 Our daily Echolink net continues to operate for anyone and everyone who wishes to participate at 11:00 hours CDT (Noon Eastern and 09:00 Pacific), as well as Wednesday evenings at 19:00 hours CDT (7 PM). If you calculate GMT, the time difference is that GMT is six hours ahead of Minnesota time during the winter.
Doug, N6NFF, poses a trivia question in the first half of the Wednesday evening session, so check in early if you want to take a guess. The answer to the trivia question is generally given shortly after the half-hour mark. During the Friday Mid-day net, Jim, KE5AL, asks a question from the current Extra Class pool. The answer is given at the end of the net. A big THANK YOU to all of our net control stations and to Diane, KK6LOE, our Net Manager.
---
Membership
You can pay your Handiham dues and certain other program fees on line. Simply follow the link to our secure payment site, then enter your information and submit the payment.

Handiham annual membership dues are $15.00. The lifetime membership rate is $150.00.
MEMBERSHIP DUES PAYMENT LINK
If you want to donate to the Handiham Program, please use our donation website. The instructions are at the following link:
DONATION LINK
As always, while our other services require that you have a current Handiham Program membership, you do not have to be a member to receive the Handiham World E-Letter.
How to contact us
There are several ways to contact us.
Postal Mail:
Courage Kenny Handiham Program
3915 Golden Valley Road MR 78446
Golden Valley, MN 55422
E-Mail: handiham@allina.com
Preferred telephone: 1-612-775-2291
Toll-Free telephone: 1-866-HANDIHAM (1-866-426-3442)
Note: Tuesdays through Thursdays between 9:00 AM and 3:00 PM United States Central Time are the best times to contact us.
You may also call Handiham Program Coordinator Lucinda Moody, AB8WF, at: 612-775-2290.
73, and I hope to hear you on the air soon!
For Handiham World, this is Lucinda Moody, AB8WF
The weekly e-letter is a compilation of assistive technology, operating information, and Handiham Program news. It is published on Mondays, and is available to everyone free of charge. Please email handiham@allina.com for changes of address, unsubscribes, etc. Include your old email address and your new address.
Podcast: Play in new window | Download