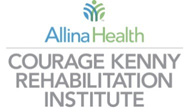 Courage Kenny Rehabilitation Institute Handiham World Weekly E-Letter for the week of March 15, 2021
This is a free weekly news & information update from the Courage Kenny Handiham Program, serving people with disabilities in Amateur Radio since 1967.
Our contact information is at the end.
Listen here:
https://handiham.org/audio/handiham15MAR2021.mp3

Get this podcast in iTunes:
https://itunes.apple.com/us/podcast/handiham-world/id1457854439?mt=2&app=podcast
RSS feed for the audio podcast if you use other podcasting software:
https://handiham.org/wordpress1/feed/podcast/
Subscribe or change your subscription to the E-mail version here.
---
Welcome to Handiham World.
In this edition:
A note from the coordinator
News in Assistive Technology
From the Mailbag
Interview of the Week
Ham Radio in the News
A Dip in the Pool
Website Update
Equipment Connection
Help Needed
Check into our nets!
…And more!
---
A note from the coordinator…
We are getting ready to offer a virtual Technician Class series this summer. Classes will be held once weekly over Zoom, and students will get a recording of each class along with a list of the questions from the question pool that were covered in that week's class. To be added to the list for an application, please contact Pemdy.
After working on the project for the past couple years, Jim Perry, KJ3P, an experienced reader for the NLS talking book library, has completed the audio recording of The Secret Wireless War. The book contains the story of MI6 communications between 1935 and 1945. You can download this resource in DAISY audio from the book section of the members only website, or you can contact Pemdy to request the book on digital talking book cartridge.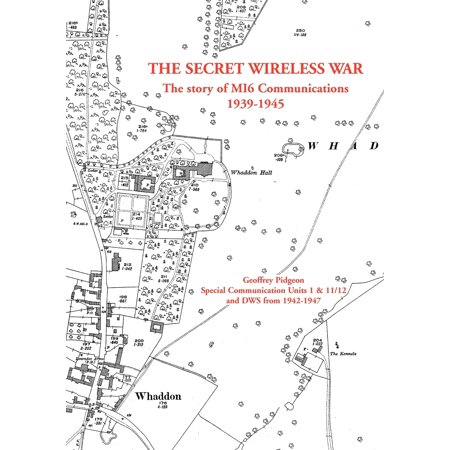 We are already on week three of the Intermediate Morse Code Class series. Students attend an interactive class using the Zoom platform and receive class recordings and practice recordings each week in Mp3 format. For this class, students start out knowing the letters, numbers, and prosigns. We focus on increasing their ability to copy, working toward a speed of around 13 words per minute by then end of the series. Of course, students will need to practice regularly outside of class to be successful. If you are looking for a basic class to begin your process of learning Morse code, we will offer another series later this year. You can contact Pemdy to be put on the list for an application for the upcoming basic Morse code class that is planned for September.

Due to the spread of COVID-19, we are not working from the office right now. We are still able to check our phone messages and return phone calls, and mail will be picked up as often as possible. Of course, the best way to get in touch with us during this time is via email.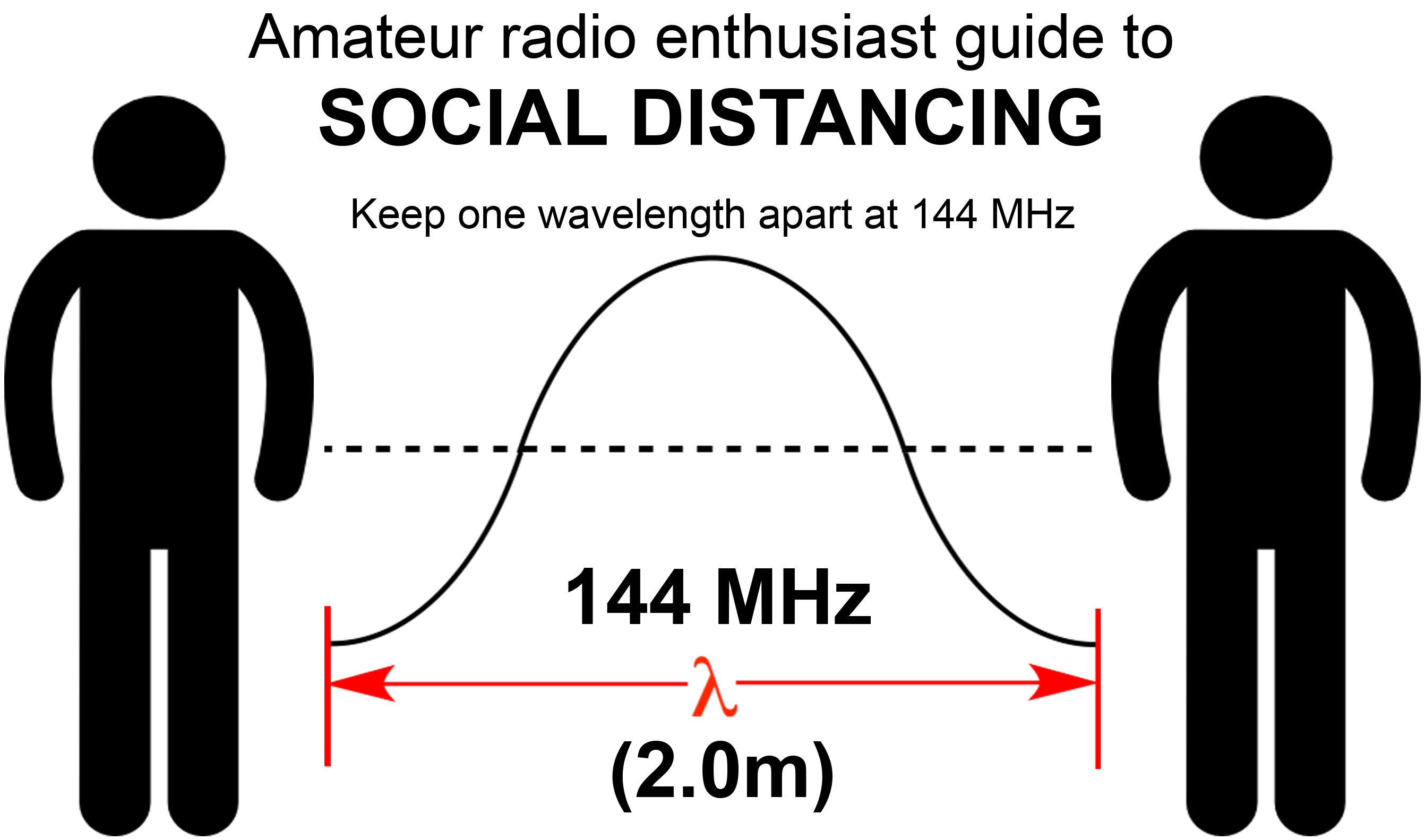 Along with the release of the new On the Air magazine, the magazine for beginner-to-intermediate ham radio operators, the ARRL is also doing a monthly podcast to take a deeper look at some of the topics and projects included in the magazine. The latest episode of the On the Air podcast (Episode 15) takes a deep dive into propagation and what the new solar cycle has in store for hams. You can check it out at http://www.arrl.org/on-the-air-podcast.
If you are having trouble receiving your E-Letter, you can always go to https://handiham.org/wordpress1/weekly-e-letter/ to see the latest E-Letter. Additionally, you can go to https://handiham.org/audio/handiham.mp3 to listen to the current podcast. These links are updated each time a new E-Letter and podcast is released.
Pemdy and I will be working during our usual office hours this week. If you call the Handiham Program office, please leave a message, and we will return your call as soon as we are available. When you leave that message, don't forget to leave your name, phone number, call sign, if you have one, and the reason for your call. Also, if you send an email, please include your name along with your call sign, and the reason for your email to speed up the response time. As always, if you need to update anything like your contact information, call sign, license class, membership, or members only log-in information, you can email us at handiham@allina.com.
In the E-Letter, there is an article about the Chameleon 20 refreshable braille display and keyboard, another article about the repair of the ham station on the ISS, and the first part of a new interview series featuring attendees from the recent February Gathering. Of course, you can also find the regular articles you see here each week.
Do you have a story to share about assistive technology or ham radio related activities? Please send your articles and stories via email to Lucinda.Moody@allina.com or by calling me at 612-775-2290.
---
News in Assistive Technology
Chameleon 20
Designed specifically for students who are blind and visually impaired, the Chameleon 20 enhances student productivity and classroom engagement with its portable braille display and notetaker that are perfect for both in and out of the classroom settings to improve braille literacy skills. The Chameleon's 20-cell refreshable braille display and Perkins-style keyboard provide a comfortable reading and writing experience. Its built-in intelligence and multiple modes of connectivity allows operators to use the Chameleon as a stand-alone notetaker or as a braille display to edit assignments on the computer. To learn more, check out the following website at: https://www.aph.org/product/chameleon-20/.
You can also watch a video at: https://youtu.be/SlxIEPEC_Qc.
---
From the Mailbag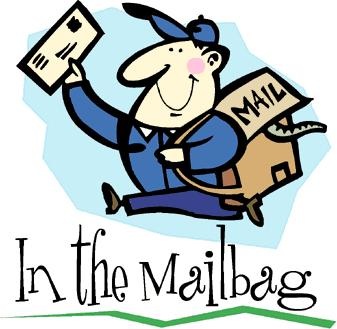 Hi all,

Has anyone looked into the accessiblity of the Lab599 Discovery radio? It is an ultra-compact, all-Mode 10W HF/50MHz SDR QRP Transceiver. This QRP rig really interests me. I wonder if the frequency read out can be in speech or in cw. You can read more about it at:

73,

Pierre, K9EYE
---
Interview of the Week
On a very cold Saturday in mid-February, we held our first Member Gathering of 2021. During the event, members introduced themselves and shared what they would like to learn in amateur radio. Please enjoy the first part of this event.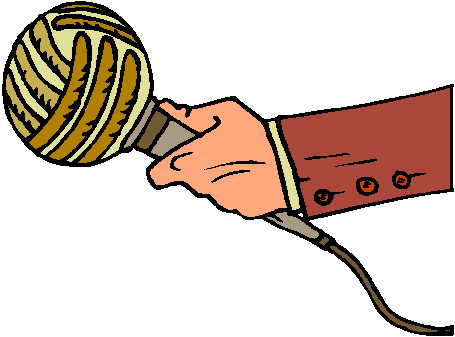 LM: We're going to get started here. It's about ten minutes after three. And it always takes a little bit to get everybody in here, get the recording setup and just to warn you, keep your comments something you want shared publicly, because these are recorded and sometimes end up in the E-letter. So, don't share anything you don't want to go out. We've got, so far, 27 people in here. We're going to work our way around and talk to everybody.

LM: And the question, and I'll give it to you so you get a little bit of time to think about it, is I want to know what you want to learn in amateur radio that you haven't learned yet. So, something that you don't do yet that you want to learn. And it will be interesting to see what people want to do that they haven't done yet. Or, you know, it could be that it was technology that wasn't around when you got your license. I mean, there's all kinds of reasons as to why you might not have gotten to it. It could be that you live in a place where it's kind of hard to do. It could be lots of different reasons. But that's going to be the question of the day. So, we're going to look for name, call sign if you have one, location, and then what you'd like to learn in ham radio. I'm going to start with Austin, KA3TTT, you get to start.

AS: Great. Thanks, Lucinda. Hey, everyone, my name is Austin. Kilo Alpha 3 Tango Tango Tango. I'm here in Philadelphia, Pennsylvania. And I run QRP from my condo here in Philly. And I guess the things I'd like to learn, let's see, well, I want to get on digital, and I'm halfway there. I have it decoding things. I just don't have it transmitting yet. So, we'll see about that. So, digital is something I'd like to learn more about.

AS: When it gets nice out, I can go on the roof deck. I'd like to learn more about satellites and working the ISS. And I want to upgrade to my Extra Class as well. So, I guess those are some things right off the top of my head.

LM: Well, that sounds like some good stuff there, Austin, nice interesting things to get into. And incidentally, for those of you who are attending our Get on the Air class next week, which enrollment is closed, so you can't get in now if you're not already in, Austin's actually one of our instructors this time. So yeah, it'd be a lot of fun.

AS: Yeah, it is. Yeah, we're looking forward to it. It's going to be about QRP, and apartments, and all that. So, if you're in an apartment without any outdoor antennas, you'll want to stay tuned.

LM: Yeah. All right.

AS: Thanks. 73.

LM: Thanks so much, Austin. 73. Okay, next up is Dan, go ahead with your name, your call sign, your location, and what you'd like to learn in amateur radio.

DW: Hey there, old Dan, W0OJW, here in Pueblo, Colorado. And by the way, I've been wanting to check into the Echolink net, but we have a local kind of a keep in touch net that started during the COVID, during the heart of the COVID situation, and the net is still going. And so, I'm pretty involved in that here in the Pueblo area. So, our greetings to all anyway.

DW: And I guess one of the things, well, golly, I don't know, I thought about some of the digital modes, because we use those quite a bit in in ARES. But I think the thing that I really want to do more than anything else, is just to figure out how to use my station better than I have been. I mean, in the sense that making sure that everything is nice and grounded. And making sure that you know, all my all my systems are up to snuff.

DW: So, there really isn't anything that I want to tear down the gates to really get into that I'm not already into, you know, with all the different modes and being in ARES and a couple of different clubs. And I got my Extra a couple of years ago and use CW and voice. So, I guess really I'm just pretty happy. I just want to use better what I'm already using.

DW: So, because a body can get complacent, you know, so I want to make sure that I don't, you know, slow down and kind of stodgy up. So, there's always plenty of challenges and things that I haven't done. So, we'll see how the days unfold. We look forward to sharing this time of fellowship with y'all too, by the way, so a great big old 73 all the way around.

LM: Thanks so much, Dan. And you're right, I mean, we can get complacent and miss out on those learning opportunities. So, it's always good to challenge ourselves and see what else we can get into. Next up, I've got Darryl, WX4QZ, go ahead.

DS: This is Daryl, WX4QZ, in Little Rock, Arkansas, under a winter storm warning, the entire state is. We have not seen that or this bitter cold in years. They're expecting at least three to five inches of snow from the first storm and then maybe another three to five from one midweek. So, it's crazy around here. I'm getting groceries delivered in the morning. And as long as I keep power I'll be all right.

DS: The thing I would like to learn would be formal written traffic. That's the one thing I haven't done yet. I already do several nets on D-STAR during the week. Folks can go to my bio on QRZ for a hyperlink to Excel spreadsheets to select D-STAR, D-RATS, and Echolink nets and about two dozen PDF files related to ham radio. But that's the one thing I would like to learn.

DS: I've been having to go to chiropractic appointments in the aftermath of a car wreck a month ago that wasn't my fault. I got rear ended on the right rear, spun around across traffic, and hit on the right front. I was uninjured, but I've been undergoing chiropractic care for a month, but with the snow coming in, I won't be doing that for a week. But that's my goal, thanks. So, for now we'll pass it back to you. This is Daryl, WX4QZ, Little Rock, Arkansas, back to net.

LM: Well, I'm sorry to hear you were in that accident, Daryl. And I hope that things continue to get better. I hope your power stays on. It's no fun having back to back snowstorms. Right now, all we're experiencing is some crazy cold weather, but thankfully, no bad storms in the middle of it. So, I guess we can be thankful for that. Let's see. I see Christoph in here again, let's give him another try and see if he can make it work this time.

CB: Hi there. Hello from the other side of the pond.

LM: It's good to hear you. Go ahead and give your name, your call sign, your location, and what you'd like to learn in ham radio.

CB: Well the call–I have two calls. My German call is Delta Fox 9 Whiskey Mike, and my US call is Kilo Bravo 3 Papa Romeo November. And actually I earned my US call at Handihams, at one of the–actually at two Handiham camps where I successfully passed the Technician and General class exams back in 2007 and 2009 respectively. And the QTH here is Munich, Germany, downtown Munich, Germany to be exact. And well, as for what I would like to learn in ham radio, things really haven't changed. I still want to learn how to successfully operate through the Handiham remote bases using the RemoteHams.com software. That's it, Lucinda. Thank you.

LM: Thanks, Christoph. And yeah, I know, there's a lot of people who would like to learn that. And we're hoping someday that that can be made more accessible. That's kind of a big problem with their stuff. So, it's not really screen reader friendly. There's a lot of things that you can't actually access.

CB: Oh, definitely not.

LM: Yeah, it's a problem. So, hopefully, someday that will change. But, boy, it's good to have you in here. And I imagine it's getting a little late for you.

CB: Yeah, yes, it is. Local time here is actually after 10 o'clock pm.

LM: Yeah. So, your day is winding down.

CB: It is. Just before the conference call, I actually took a nap on the couch here. So, I'm kind of half awake, so to speak.

LM: Okay. Well, we sure appreciate you stopping by and joining us today, and I look forward to having you back, maybe even on the next one. Thanks.

CB: Thank you, Lucinda.

LM: Next up is Diane Fisher. Go ahead.

DF: Hello, this is Diane from Sacramento, KK6LOE, Handiham net manager and also from Sacramento, California. And, yeah, one thing that I've been hearing a lot about, and not just recently, but within the past couple of years is Raspberry Pi. And so, I want to find out a little bit more about that. And because I understand there's a lot of programming capability that can be done with that, you know, and it's used a lot in digital communications. So, something I'm very curious about.

DF: And speaking of curiosity, Rosie and Bonnie Blue say meow, your kitty cat. And I think I must be part cat because that's why I'm so curious. So, yeah, but yeah, definitely want to work on that as well as, who knows, I might get up the nerve to study for my extra class license. So, you just never know.

DF: But I'm definitely interested in things, a lot of the same things that Austin is interested in–digital communication, satellites, stuff like that, which is kind of hard to do in an apartment, the satellite part of it, but you know, hey, you just never know. There's always an opportunity, and I just have to find it. That's all.

LM: Sounds good. Yeah. Well, you know, the Handiham Program seems to be a cat program in some ways, because Pemdy's cat even made the E-letter last week, and I've got one sitting in my lap right now. Well, he's not getting exactly sitting. He's rather active because he wants all of my attention. So, and the other one's sleeping behind me. So, yeah, we're we're kind of a cat program, I guess. We've got a lot of people in here that have cats. We do have some people with dogs too, though. So, we don't want to leave those out. Thanks so much for being here. And you know, Raspberry Pi is really interesting the things that you can do with it. And it's actually rather accessible too, which is kind of cool.

DF: That's what I hear.

LM: Yeah. Yeah. So, it's a good one. There's just so much. Next up here is Don, go ahead.

DD: Hello, I'm Don in Milad, Idaho. My callsign is Whiskey Delta 9 Delta Whiskey Delta. And I didn't know if I'd make it here today. We had a testing session today. And we had 21 participants going for their Technician. And 20 out of the 21 passed, and we had enough VEs, I went ahead and cut out early just so I could come in and check in on this. So, I'm glad I made it.

DD: The question, you know, I've been thinking about that. I spend a lot of time on HF radio. I do a lot of traffic handling across the US, and I've been trying to think what would–I guess if anything, I'd like to do what I do better, maybe just learn my equipment more.

DD: There are other, for a number of years now, I've had Echolink downloaded on my iPhone and on my iPad, and I've never once used it. I'm registered. Everything. I guess that's what I should put down that I should learn. I've got it, why not use it? So I guess that would be the thing, Lucinda. I'm going to learn how to use Echolink soon. With that, I don't know. I haven't got anything else. Go ahead and pass it back to you. 73, everyone. It's been a pleasure getting on here.

LM: Thanks, Don. And wow, what a successful test session. That's awesome. And glad you were still able to make it back and join us, and I think that's a good goal, you know, especially since you're all registered with Echolink and got the program. Sounds like a good plan. Maybe on a future one of these, you can tell us how successful you are.

DD: Okay, that's a plan.

LM: I like it. Sounds great. Thank you. All right. Next up is Douglas Gephardt. Go ahead.

DG: Yes, this is Douglas Gebhart, Victor Alpha 3 Delta Golf Delta, Scarborough, Ontario, I've always had an interest in digital modes, and I'm hoping to go for my Plus here in Canada. I've gotten semi involved in digital in terms of like, I have a DMR number and so on, and I've tried to use a program similar to Echolink called Peanut, and it's kind of spiffy. It's VOIP protocol as well, but it's a little more modern. You do need a DMR number, and there's a few procedures you have to go through for that in terms of digital.

DG: And one other thing that I really have been interested in which I really haven't, you know, looked at that often but I'm but I'm interested in in ways, I'm interested in CW as well. And I'm hoping that the Handihams can get me rolling that way.

LM: Well, that sounds good. We do have CW classes coming up here.

DG: Okay. Thanks very much.

LM: You're welcome.

DG: And it's Douglas, and it's Victor Alpha 3 Delta Golf Delta. We will continue to listen and partake where warranted, but 73 for now.

LM: 73. Next up is whoever's got a Galaxy J3 Orbit.

NV: Hello everybody. This is Nick, Kilo Charlie 2 Foxtrot Alpha Lima. And I live in Bricktown, New Jersey, which is Ocean County. And there are a couple of things that I'd like to learn more about. The first one is the companies that make all these radios, that they would give us more access to them, voice access to the radios. Unfortunately, we all know the companies that do give us voice access. But the other side of that is that there aren't enough companies doing that for both of their regular base transceivers and also the handy talkies and all those other things. So, that's one thing, more voice access to all these different radios that are put out by all these companies.

NV: The second thing is learning more about software defined radio. I do know some about it, but I have no experience using it. So, hopefully, someday I'll be able to get together with somebody. Either they could be sighted or visually impaired, that doesn't matter. Just somebody who has enough experience using SDR to teach me more about it than I already know.

NV: And the last thing is, I hope to someday get to a Handiham Camp. Unfortunately, it's during the summer, and I am with the music group. That's my living. So, it's tough for me to get to Handiham Camp because it's in the middle of July. And that's when we have most of our summer jobs. So, one of these days, you guys, Lucinda, you'll have to schedule Handiham Camp for later in August when we don't have so many shows to do. Of course, I'm just kidding. You know, you schedule it when you can. But those are the three things that I could think of right now. If I think of any more, I'll let you all know. KC2FAL, back to you, Lucinda.

LM: Thanks, Nick. And I like your plans on what you want to learn. And yeah, that's kind of hard to be able to come to camp if you're in the peak of concert season, gig season. That just doesn't work out so well. So, maybe sometime we can catch you when we're doing some fall or winter event.

NV: Sounds good.

LM: Yeah. Yeah. Thanks so much for being here.
Stay tuned for the next part of this interview airing in the next issue of Handiham World.
---
Ham Radio in the News
ARISS Ham Station in Columbus Module Is Once Again Operational
About six weeks ago, the Amateur Radio on the International Space Station (ARISS) ham station stopped functioning following a spacewalk that installed new antenna cabling. While the specific cause was not identified, a March 13 spacewalk restored the antenna to its original configuration and fixed the problem. Thanks go out to all who helped ARISS work through the investigation, troubleshooting, and repair. In the meantime, scheduled ARISS contacts were able to continue thanks to the ham station on the Russian side of the ISS. To learn more, go to: http://www.arrl.org/news/ariss-ham-station-in-columbus-module-is-once-again-operational
---
A Dip in the Pool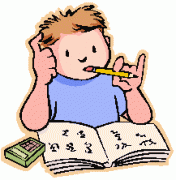 It's time to test our knowledge by taking a dip in the question pool…
Let's go to the Extra Class pool this week to a question about power supplies.
E7D10 What is the primary reason that a high-frequency switching high-voltage power supply can be both less expensive and lighter in weight than a conventional power supply?
A. The inverter design does not require any output filtering.
B. It uses a diode bridge rectifier for increased output.
C. The high frequency inverter design uses much smaller transformers and filter components for an equivalent power output.
D. It uses a large power factor compensation capacitor to recover power from the unused portion of the AC cycle.
The typical, heavy-transformer power supply that converts your AC power to 12 volt DC weighs about 2 pounds for every 12 volt DC amp output. These power supplies are characterized by large step-down transformers, diodes, and filter capacitors, and the best efficiency you can hope for is around 50 percent. Additionally, these power supplies get warm under a load, making them a popular place when your cat is looking for a warm nap during cold winter months. The new switching power supplies are lightweight, small, and give off little heat, operating at nearly 90 percent efficiency. Costing about the same as the old, heavy-transformer power supplies, the new switching power supplies use smaller transformer and filter components, making answer C the correct choice.
---
Website Update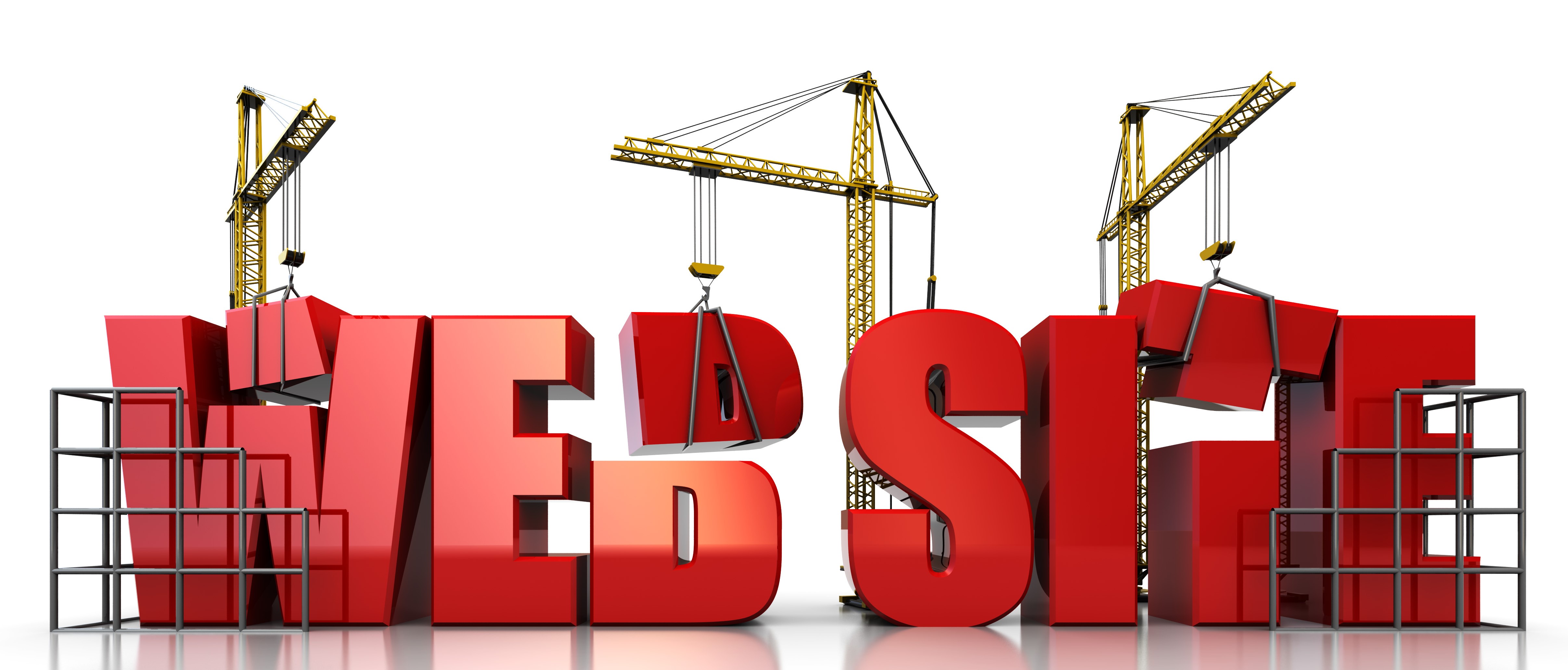 Here are the latest updates on the new Handiham.org website. Don't forget to monitor the site for updates throughout the week. When changes are made, I will post to the website. You can also find the latest updates any time by going to https://handiham.org/wordpress1/website-updates/. If you have any feedback about the website, I would love to hear from you. If you are a current member and your credentials are not allowing you to login to the site, please contact Pemdy for assistance at handiham@allina.com or 612-775-2291.
---
Equipment Connection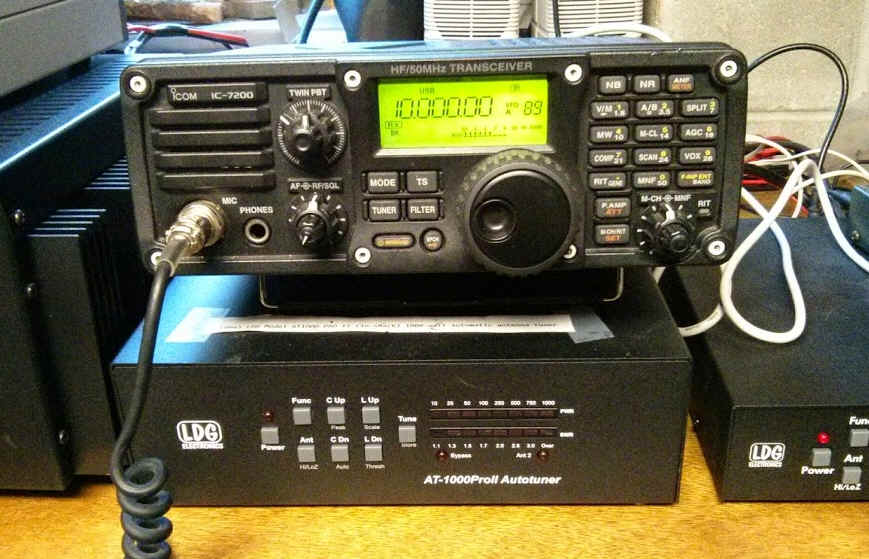 Equipment connections are happening, and the list is open! If you have a request for the Equipment Connection, contact me, leaving your name and phone number. I will call you to discuss your request. Please note that it may take several days for a return call due to all the other things going on in the Handiham Program. If you don't hear back from me after two weeks, you may contact me a second time. Additionally, if you have received any equipment from the Handiham Program during the last 12 months, you will automatically be placed at the bottom of the list so that others can also participate in the Equipment Connection.
Many thanks to the numerous people who have offered equipment for Handiham Members. If you have equipment that you would like to donate to a Handiham Program member, please email Lucinda at Lucinda.Moody@allina.com or call 1-612-775-2290.
---
Help Needed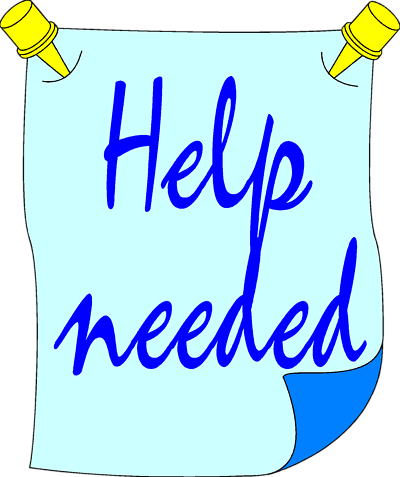 The Handiham Program needs contributors to Handiham World. Do you have a particular interest in amateur radio that you would like to share with others? Maybe you have a particular mode or band you like to operate and have learned a lot about. Or maybe you have some great stories to share from your experiences in the amateur radio hobby. Put your writing skills to work for Handiham World by sending your submissions to Lucinda.Moody@allina.com.
We are always looking for more readers, including some with a background in teaching in STEM related fields, especially if you have also worked with students requiring accommodations. We also need some readers with a background in teaching in STEM related fields, especially if you have also worked with students requiring accommodations. This volunteer position requires you to use your own equipment to record, however, we will provide the reading materials. If you or someone you know would like to try reading material for the members only section, please contact me for more information on how to submit a demo recording.
We need help updating our available resources for members. If you are blind and enjoy using your ham radio or assistive technology related devices, your assistance is especially needed. It would be a big help to your fellow Handiham Members if you would record a tutorial or product review. These need to be sent in Mp3 format, and the Handiham Program reserves the right to edit the recordings as needed before publishing in the Members Only section of the Handiham.org website. Please contact me at Lucinda.Moody@allina.com or 612-775-2290 if you have any questions.
I want to say a big thank you to those who have made or volunteered to make tutorials for the Members Only portion of the website. We have already had a number of members step up to offer their services, and their help is greatly appreciated! We also have some new readers who are working on some books, so keep watching for website updates as we add more content.
---
Check into our Handiham nets… Everyone is welcome!
How to find the Handiham Net:
The Handiham EchoLink conference is 494492. Connect via your iPhone, Android phone, PC, or on a connected simplex node or repeater system in your area.
The Handiham DMR Talkgroup on Brandmeister is 31990. On AllStar, it is available at node 47367.
The Handiham Net will be on the air daily. If there is no net control station on any scheduled net day, we will have a roundtable on the air get-together.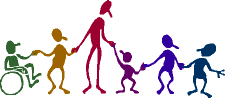 Our daily Echolink net continues to operate for anyone and everyone who wishes to participate at 11:00 hours CDT (Noon Eastern and 09:00 Pacific), as well as Wednesday evenings at 19:00 hours CDT (7 PM). If you calculate GMT, the time difference is that GMT is five hours ahead of Minnesota time during the summer.
Doug, N6NFF, poses a trivia question in the first half of the Wednesday evening session, so check in early if you want to take a guess. The answer to the trivia question is generally given shortly after the half-hour mark. During the Friday Mid-day net, Jim, KE5AL, asks a question from the current Extra Class pool. The answer is given at the end of the net. A big THANK YOU to all of our net control stations and to Diane, KK6LOE, our Net Manager.
---
Membership
You can pay your Handiham dues and certain other program fees on line. Simply follow the link to our secure payment site, then enter your information and submit the payment.

Handiham annual membership dues are $15.00. The lifetime membership rate is $150.00.
MEMBERSHIP DUES PAYMENT LINK
If you want to donate to the Handiham Program, please use our donation website. The instructions are at the following link:
DONATION LINK
As always, while our other services require that you have a current Handiham Program membership, you do not have to be a member to receive the Handiham World E-Letter.
How to contact us
There are several ways to contact us.
Postal Mail:
Courage Kenny Handiham Program
3915 Golden Valley Road MR 78446
Golden Valley, MN 55422
E-Mail: handiham@allina.com
Preferred telephone: 1-612-775-2291
Toll-Free telephone: 1-866-HANDIHAM (1-866-426-3442)
Note: Tuesdays through Thursdays between 9:00 AM and 3:00 PM United States Central Time are the best times to contact us.
You may also call Handiham Program Coordinator Lucinda Moody, AB8WF, at: 612-775-2290.
73, and I hope to hear you on the air soon!
For Handiham World, this is Lucinda Moody, AB8WF
The weekly e-letter is a compilation of assistive technology, operating information, and Handiham Program news. It is published on Mondays, and is available to everyone free of charge. Please email handiham@allina.com for changes of address, unsubscribes, etc. Include your old email address and your new address.
Podcast: Play in new window | Download