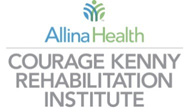 Courage Kenny Rehabilitation Institute Handiham World Weekly E-Letter for the week of March 22, 2021
This is a free weekly news & information update from the Courage Kenny Handiham Program, serving people with disabilities in Amateur Radio since 1967.
Our contact information is at the end.
Listen here:
https://handiham.org/audio/handiham22MAR2021.mp3

Get this podcast in iTunes:
https://itunes.apple.com/us/podcast/handiham-world/id1457854439?mt=2&app=podcast
RSS feed for the audio podcast if you use other podcasting software:
https://handiham.org/wordpress1/feed/podcast/
Subscribe or change your subscription to the E-mail version here.
---
Welcome to Handiham World.
In this edition:
A note from the coordinator
News in Assistive Technology
From the Mailbag
Interview of the Week
Ham Radio in the News
A Dip in the Pool
Website Update
Equipment Connection
Help Needed
Check into our nets!
…And more!
---
A note from the coordinator…
On April 30th, the Handiham Program will celebrate its 54th anniversary. That is a pretty special accomplishment for any organization! We will be celebrating with a QSO party. Stay tuned for more details.
We are getting ready for our first virtual Technician Class series this summer. Classes will be held once weekly over Zoom, and students will get a recording of each class along with a list of the questions from the question pool that were covered in that week's class. To be added to the list for an application, please contact Pemdy.
We are already on our fourth week of the Intermediate Morse Code Class series. Students attend an interactive class using the Zoom platform and receive class recordings and practice recordings each week in Mp3 format. For this class, students start out knowing the letters, numbers, and prosigns. We focus on increasing their ability to copy, working toward a speed of around 13 words per minute by then end of the series. Of course, students will need to practice regularly outside of class to be successful. If you are looking for a basic class to begin your process of learning Morse code, you can contact Pemdy to be put on the list for an application for the class that is planned for September.

Due to the spread of COVID-19, we are not working from the office right now. We are still able to check our phone messages and return phone calls, and mail will be picked up as often as possible. Of course, the best way to get in touch with us during this time is via email.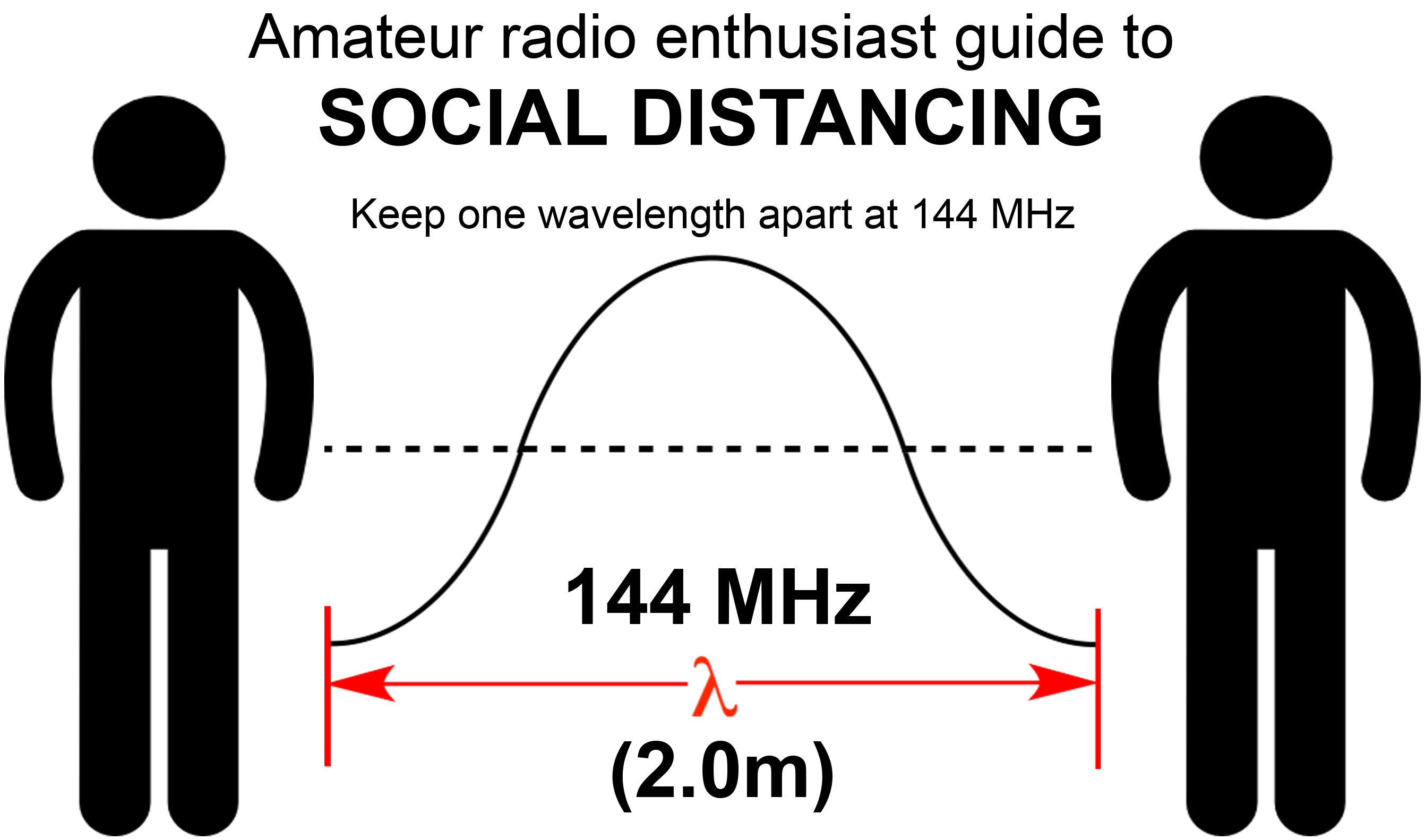 Along with the release of the new On the Air magazine, the magazine for beginner-to-intermediate ham radio operators, the ARRL is also doing a monthly podcast to take a deeper look at some of the topics and projects included in the magazine. The latest episode of the On the Air podcast (Episode 15) takes a deep dive into propagation and what the new solar cycle has in store for hams. You can check it out at http://www.arrl.org/on-the-air-podcast.
If you are having trouble receiving your E-Letter, you can always go to https://handiham.org/wordpress1/weekly-e-letter/ to see the latest E-Letter. Additionally, you can go to https://handiham.org/audio/handiham.mp3 to listen to the current podcast. These links are updated each time a new E-Letter and podcast is released.
Pemdy and I will be working during our usual office hours this week. If you call the Handiham Program office, please leave a message, and we will return your call as soon as we are available. When you leave that message, don't forget to leave your name, phone number, call sign, if you have one, and the reason for your call. Also, if you send an email, please include your name along with your call sign, and the reason for your email to speed up the response time. As always, if you need to update anything like your contact information, call sign, license class, membership, or members only log-in information, you can email us at handiham@allina.com.
In the E-Letter, there is an article about the Canute braille e-reader, another article about the roll-out of the new amateur radio application fees at the FCC, and the next part of a new interview series featuring attendees from the recent February Gathering. Of course, you can also find the regular articles you see here each week.
Do you have a story to share about assistive technology or ham radio related activities? Please send your articles and stories via email to Lucinda.Moody@allina.com or by calling me at 612-775-2290.
---
News in Assistive Technology
Canute Braille E-Reader
Canute is the first multi-line braille e-reader, which enables the reader to consume more information, as well as enjoy a more enriching reading experience when compared to the standard 1or 2 line braille displays currently available. The relatively small size allows the Canute to be either stationary on a desktop or portable enough to go with you to work or school. The device functions much like a Kindle for a sighted user. Packed with usability features, the Canute is changing the game for readers of electronic braille. To learn more, check out the following website at: http://www.americanthermoform.com/product/canute-braille-ereader/.
You can also watch a video at: https://youtu.be/pAXjpUg8Zlk.
---
From the Mailbag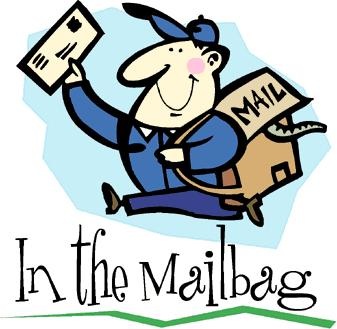 Hi Lucinda,

Here is a link to an SDR radio that people can use to listen to the HF bands. Hopefully, it will help people who are looking for additional Morse code practice as well.

73,

Ken, KB3LLA
---
Interview of the Week
On a very cold Saturday in mid-February, we held our first Member Gathering of 2021. During the event, members introduced themselves and shared what they would like to learn in amateur radio. Please enjoy the next part of this event.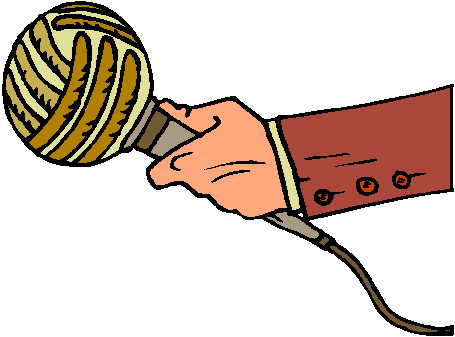 LM: Next up is Jennifer Thompson.

JT: My name is Jennifer. I'm in Wisconsin. I my call is Kilo Charlie 9 Alpha Golf Romeo. I want to learn more about Echolink. And I don't know some of the shortcuts. I know how to download it and set it up, but as far as setting up some of the shortcuts, I don't know how to do that. And Lucinda, I keep forgetting to email you because there's still a hiccup in there. Like, at least it won't transmit what I don't want it to. But that's what I want to learn.

JT: And I'm hoping that they do make the remote access more accessible, because right now I can't do HF. Unfortunately, I cannot find anybody so far to help me. And if I don't get to do that, I cannot get a TS590 or nothing like that. I'm going to have to start getting on some nets, come springtime, and see if I can find anybody. We used to have radio camp in August, years ago, and I'm hoping they can go back to that again. I'd like that too. That's about it, thanks.

LM: Thanks, Jennifer. And hopefully as the pandemic improves, it'll be easier to get help. Right now, a lot of people are struggling to be able to get help, just people are hesitant with that. And it looks like he's all ready to go–boy, you are on the ball. Jerry Kloss, you are up next.

JK: Well, good afternoon. This is Jerry Kloss, N0VOE, from Plymouth, Minnesota, west suburb of Minneapolis, where it's a comfortable, I think about -3 degrees at the moment. I don't know if we'll ever thaw out here. It's been a rough winter. I sure appreciate this opportunity of Lucinda that you set up for the Handiham family.

JK: I'd like to say a quick hello to my friend Christoph if he hasn't dozed off on the couch over there in Germany. And it isn't so much learning something, but I wonder about the possibility of an HF antenna system? Is it possible to have one in the home? We have restrictions here where I live with as far as outside antennas. And I would love to be able to be on the 80 meter band and HF. Otherwise, thanks for putting this together, and I'll listen along here from the Twin Cities. Thank you.

LM: Thanks, Jerry, and it's good to hear you, as always. I know there are lots of people out here who love to get to hear you. I'm glad that you've been able to stay safe during the pandemic. And for those of you that don't know, Jerry sings with a group called the Plymouth Rockers, but they've kind of had to lay low with the pandemic, not able to get out and do their stuff. But normally he's rather busy with that. So, let's see. Next up here is Jim Shaffer, go ahead.

JS: This is Jim Schaffer, KE5AL. And let's see, I'd like to learn more about DMR and D-STAR and some of that digital FM stuff that I don't really know much about right now. And I'm just enjoying doing some teaching for the Handihams classes. I'm going to be teaching as part of the Get on the Air class next week and also the Morse code class, so looking forward to that. Anyway, I just want to hope everybody's having a good day. It's cold here in Texas. We're down in the 20s. That's cold for us. I'll tell you what, the furnace is getting a workout. Anyway, I hope everybody has a good weekend, and we'll see you in the next few weeks in the classes. This is KE5AL.

LM: Thanks, Jim. And I have to tell you, I think my furnace would give your furnace a run for its money because I think my furnace is working even harder–something about these below zero temps. And I know we've got some -20s coming up here, so it's a little bit much. But being where you are, the temp you're seeing is a bit of a shock as well, so, I guess I have to give you that. Jim is one of our instructors, and he's been helping out a lot over the past while. He was actually supposed to be at Radio camp in 2019, but a medical event kind of changed his plans at the last second. But he's a pretty regular guy at our events, and now he's one of our regular instructors. So, we really appreciate that. Next up here is John Gunn, go ahead.

JG: John Gunn here. The call is WD9BCH, Whiskey Delta 9 Bravo Charlie Hotel, and I'm located in Wisconsin Rapids, Wisconsin. And I think, Lucinda, yours and my furnaces would probably run head to head. Although, I understand here in Wisconsin Rapids, we should have a heatwave. I think we're going to be in the 20s by Wednesday, so get out those shorts and whatever the case is. So, there you go.

JG: The thing I'd like to learn, similar to what Jim was talking about, I'd like to get more into DMR and D-STAR, knowing the differences and seeing if the radios are accessible. And I definitely agree with a person making more accessible. But yeah, my main interest I like to, you know, the both D-STAR and the DMR. What's the differences? The radios, are they easy to access?

JG: I can remember back in 1989, I got on the air with packet radio on two meters. And I started off, believe it or not, with a VIC-20 and a Kantronics. So, that's over 30 years ago. That's kind of weird. But anyway, Lucinda, thanks for holding that net like this. That's always good to see people out there, and 73 to you, and back to net.

LM: Thanks so much, John. And, hey, it's been nice. This is our, I think this is our third one of these already. And people seem to enjoy them, so I guess we'll just keep doing it. Especially since people are having fun, because that's kind of the name of the game. And I think it's good to get people out and talking to each other, and people get to know each other a little bit, which always makes it kind of fun. And, you know, ham radio is kind of a social hobby, so we just kind of do more social stuff. That's not a bad thing. Let's see. Next up is KT4VOL, go ahead.

ES: Erich Schulman. That's Echo Romeo India Charlie Hotel. Last name, Sierra Charlie Hotel Uniform Lima Mike Alpha November, and my callsign is Kilo Tango 4 Victor Oscar Lima, presently in Knoxville, Tennessee. but I'm also from Oak Ridge, Tennessee.

ES: And the main thing that I'm interested in learning right now would also be another vote for DMR. I know that DMR is active in my area. There are several nets that I can't participate in because I don't have the equipment yet. I'm starting to feel like being one of the AM users in the world of SSB starting to become more popular, and I just don't like the idea of being left behind. Well, I have only FM HT equipment to work with at this time.

LM: Yeah, it does take a little bit of specialized equipment there. So you're going to have to figure something out. But I think this is the first one of these that you've gotten to attend, so we're really glad to have you in here.

ES: Yes, I've been on Echolink once before. The first one of these meetings, I just forgot about asking for the link to get into it. So, for this one, I made a special point of trying to make sure that I did get into it.

LM: Well, we're glad you did. And you know, we understand life gets busy, especially the first two of these were right around the holidays and things can get really busy. It's kind of hard to keep up with everything. So, we understand that, but we're glad you were able to make it today. And hopefully you'll be able to make it to some future things as well. Let's see. Next up here is Mark Senk, go ahead.

MS: Hi. It's Mark. I'm WB3 Charlie Alpha India, since 1976, I guess. And so I've been out a ham radio for many years. And then I think for the past number of years, I'm kind of living in the virtual world because I've been listening to a lot of podcasts. And I've been on and off the Blind Hams list and things like that.

MS: So, it's kind of virtual, but now I guess I'm getting serious because I think since the last time we met here, I was shopping for radios on eBay. And then I got a email newsletter and a local ham was offering at 590 SG for sale, and now it's sitting on my kitchen table. I have the speech board, but I guess the one thing I need to learn to do is to put that speech board in, and that's a daunting task. I know I've got to take some screws out of there and figure out how that works. And then I would say I guess I'm scheduled for the classes next week, so that should be interesting. I signed up for the QSO Today virtual ham fest or conference or something.

MS: So I've got–talk about learning–there's so many things to do and to learn. And I'm looking at this radio, and at one time I had its great, great grandfather, which would have been the TS520. And it's kind of daunting, you know. I just had a few knobs, you know, had the volume control, and maybe RIT and the band switch. And now I've got, what is it, I guess, 56 knobs to identify and figure out exactly what they do.

MS: So, my next task is to figure out a feasible antennas solution. I have proposed, just getting on here, I said, maybe I can stick a wire up and tape it to the living room wall. And that idea was vetoed. And then we are, you know, we're talking about apartments, but we live in a rented house, now, for about the past year. And so now what can I do to install an antenna? I'm not sure what ordinances are or what the neighbors, how they would feel. They're pretty close. And I'm not even sure, you know, that tree back there? Is that on our property? Or is it on the neighbor's property? I'm not really sure.

MS: So, anyway, I, you know, I'm looking at all kinds of firsts, because I've never been on the WARC bands, I've never operated 160 meters, I have the opportunity to get on six meters. So, all kinds of stuff to try. And I'm starting to, you know, shop, looking at antennas and accumulate little things. I've got a power supply, and I've got a dummy load and a couple ham sticks have been sitting in the closet for years. Anyway, lots of things to try and many questions and many things to learn.

MS: So, lots of possibilities for me, I guess in the next couple of weeks or months. And when the weather breaks and the snow is gone, maybe I'll be out there trying to put a stealthy dipole up or something. I heard your podcast with 100 Watts and a Wire the other day. That was very nice. That's the first time I've heard that thing. I heard it on YouTube, so I'd encourage others who, if they haven't heard it, to check it out. So, back to you.

LM: Thanks, Mark. And yeah, I was actually on the 100 Watts and a Wire podcast on Sunday night with Tom Behler. We had him come along too, and we talked about amateur radio and disabilities and accessibility and all that kind of stuff. So, it was a nice conversation. We had a lot of fun. And we'll probably do some more of that stuff in the future. Next up here is the great Matt Arthur–speaking of six meters and you wanting to get on six meters, Matt Arthur, go ahead.

MA: Well, ain't much going on here. All I've managed to get done this week is blow stuff up. I don't understand, I bought a preamp for six meters. It was labeled wrong out of the factory, backwards. And it's not my first rock and roll rodeo in preamps. I've had 30-40 years of experience with them. And so I hooked it up the way it was labeled, and it acted like an attenuator. I reversed it, and it acted like a preamp–worked like it's supposed to. So, now, come to figure out, as soon as I followed the instructions and did exactly what you're supposed to, I blew it up.

MA: So, that's all I've got done. I've just kind of been working on stuff here. But don't be afraid to get sighted and help with that voice chip, because that's pretty–even I wouldn't try that myself. I shake too much to do that anymore. They're pretty hard. They're not easy. Some blind people can do them. I shake too much, not stable enough. There's been a few Sporadic E openings over the last month, a couple on six meters–just a real short one. I worked a buddy of mine in Florida and a couple of other Texas stations, that's about it.

MA: The reason I wanted the six meter preamp was because I think I can defeat a noise problem by getting over the top of it by giving the receiver more headroom. I can blank the noise with a noise eliminator. Otherwise, I'm glad you do this. I hope we can get something, you know, an in person gathering of some short going one of these times at some point and all that. So, that's about all that happens here, I guess. KA0PQW.

LM: We appreciate you stopping by and joining us today, Matt. Let's see. Next up is Michael Gorman. Go ahead.

MG: My name is Michael Gorman, or Mike Gorman, it doesn't matter. And I live in Berkeley, California, and I'm not a ham yet. I'm studying for my Technician, but I've been listening to Handihams and looking at them for many, many years. I finally joined when you guys had some event at the ACB convention, I think it was last July.

MG: I'm interested in radio. I've always been interested in radio. I had an old shortwave Zenith Transoceanic, like 1949 tube model, portable, but boy, did it weigh a lot when you carried it. I'm interested in D-STAR and DMR also and Echolink. I'm wondering if you guys can ever have some kind of information and tutorials about things like Echolink and DMR and D-STAR. So, even if I don't have my license, I can learn about it. When I do get it, I'll be prepared.

MG: And I'm a DJ on the Legends. And I've been doing that since like 2000, which is like Bill Sparks' station. And I'm a record collector, and I collected records. And I still have many of my 45 albums. So, I've done a lot in my life but never got ham radio, and I've always wanted to.

MG: And I have a quick question, Lucinda. I have Broadcastify on my phone. And is there a way to hear your 11 AM net, because I used to be able to hear it through that app. But now I don't know if you know if you can hear it on that or not. I'm just curious, because I'd like to hear it again and see what it's like. And I had so much to say and I can't remember it all. So, I think I'll just end it this way. Thanks a lot, guys. And hopefully next time I'm on, I'll have a call sign to give.

LM: Thanks, Mike. And yeah, we're hoping for that too. And you know, I don't know the answer to your question, because I'm not familiar with that. So, unfortunately, I can't give you an answer there. If there is somebody that knows, hopefully, they can chime in at some point and fill us in on that. And we do have some tutorials that are on the members only website on some of those topics. Some of them, we're all still learning so we don't have the tutorials up yet. But gradually those things are getting filled in and added to the website.
Stay tuned for the next part of this interview airing in the next issue of Handiham World.
---
Ham Radio in the News
FCC Not Yet Collecting $35 Application Fee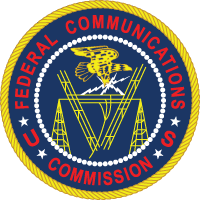 If you are planning to get your license or upgrade, now is the time to do it before the new fees are implemented. While the FCC Part 97 rule establishing the new $35 amateur radio application fee will be on the books on April 19, there is still more time before the FCC starts collecting the fee. "Until the requisite notice has been provided to Congress, the FCC's information technology systems and internal procedures have been updated, and the Commission publishes notice(s) in the Federal Register announcing the effective date of such rules," the fees will not be collected. Once the fee is fully implemented, it will apply to new, modifications including upgrades and sequential call sign changes, renewal, and vanity call sign applications. Fees will also be collected for a special temporary authority or a rule waiver and will be on a per application basis. Administrative updates including updates to email or mailing address will be exempt. To learn more, go to: http://www.arrl.org/news/fcc-not-yet-collecting-35-application-fee
---
A Dip in the Pool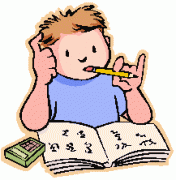 It's time to test our knowledge by taking a dip in the question pool…
Let's go to the Technician Class pool this week to a question about circuits.
T7A05 What is the name of a circuit that generates a signal at a specific frequency?
A. Reactance modulator.
B. Product detector.
C. Low-pass filter.
D. Oscillator.
All radio signals start with an oscillator of some type, making answer D the correct choice. Essentially, an oscillator is an amplifier that has positive feedback along with some frequency-determining components, often a resonant or tuned circuit. There are numerous varieties of oscillators that use everything from quartz crystals to wobbling atoms as the resonant circuit. Classic oscillator circuits commonly seen in amateur radio gear are the Colpitts, the Hartley, and the Pierce oscillators.
---
Website Update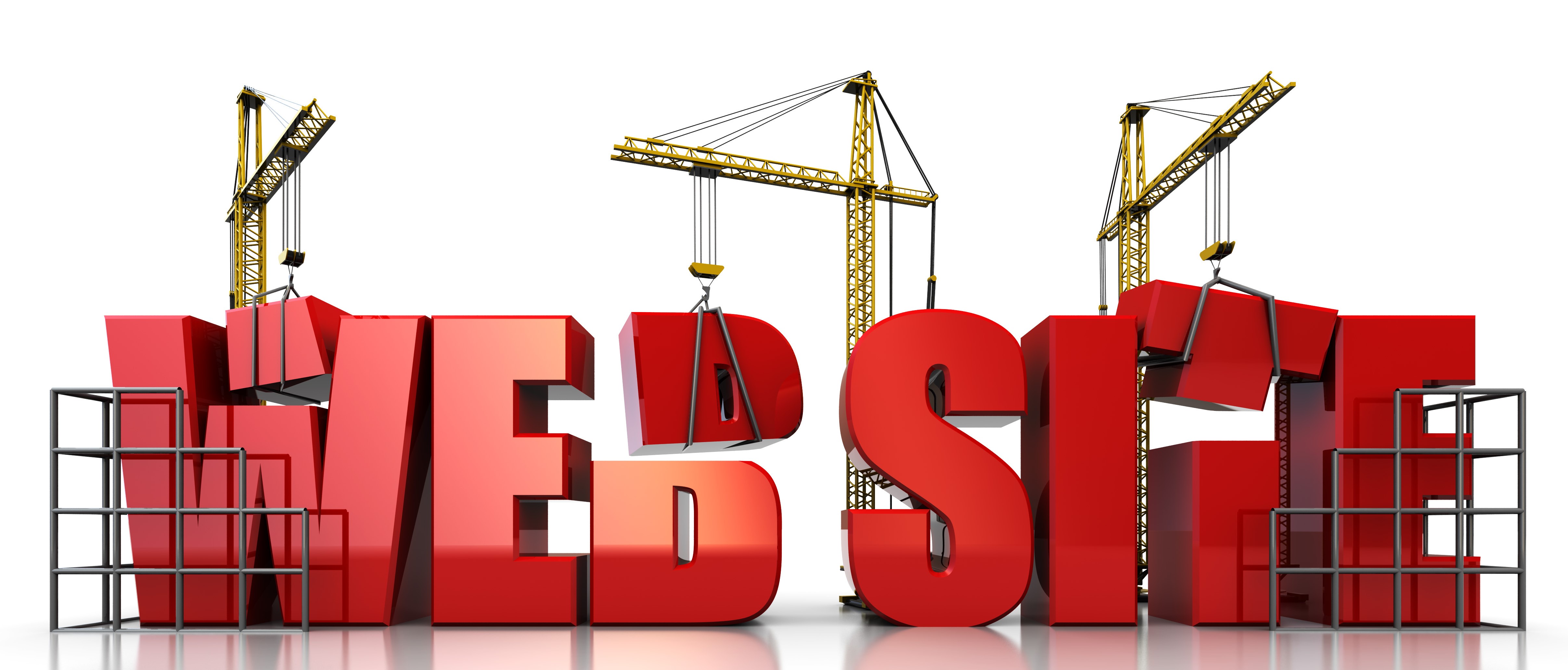 Here are the latest updates on the new Handiham.org website. Don't forget to monitor the site for updates throughout the week. When changes are made, I will post to the website. You can also find the latest updates any time by going to https://handiham.org/wordpress1/website-updates/. If you have any feedback about the website, I would love to hear from you. If you are a current member and your credentials are not allowing you to login to the site, please contact Pemdy for assistance at handiham@allina.com or 612-775-2291.
---
Equipment Connection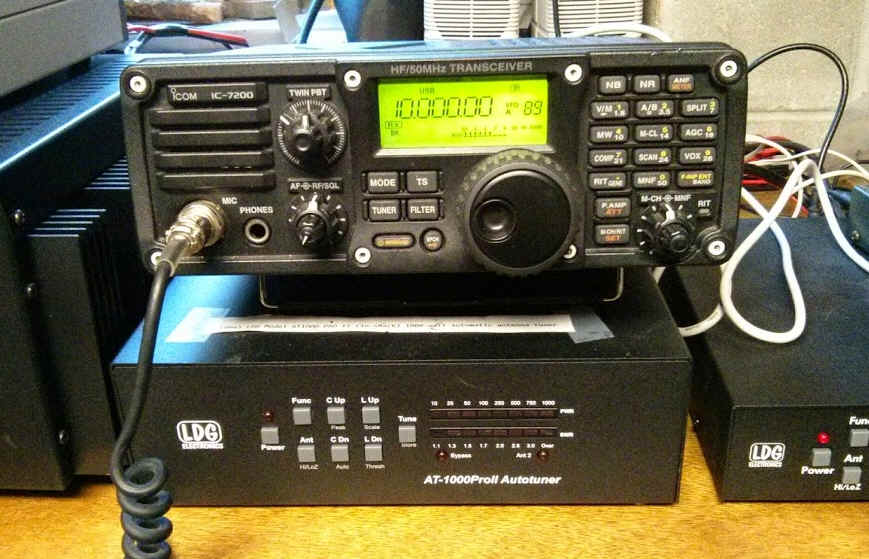 Equipment connections are happening, and the list is open! If you have a request for the Equipment Connection, contact me, leaving your name and phone number. I will call you to discuss your request. Please note that it may take several days for a return call due to all the other things going on in the Handiham Program. If you don't hear back from me after two weeks, you may contact me a second time. Additionally, if you have received any equipment from the Handiham Program during the last 12 months, you will automatically be placed at the bottom of the list so that others can also participate in the Equipment Connection.
Many thanks to the numerous people who have offered equipment for Handiham Members. If you have equipment that you would like to donate to a Handiham Program member, please email Lucinda at Lucinda.Moody@allina.com or call 1-612-775-2290.
---
Help Needed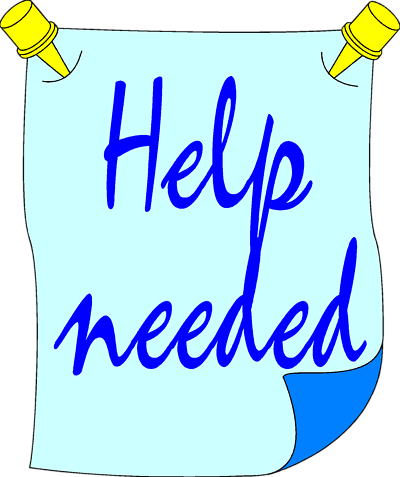 The Handiham Program needs contributors to Handiham World. Do you have a particular interest in amateur radio that you would like to share with others? Maybe you have a particular mode or band you like to operate and have learned a lot about. Or maybe you have some great stories to share from your experiences in the amateur radio hobby. Put your writing skills to work for Handiham World by sending your submissions to Lucinda.Moody@allina.com.
We are always looking for more readers, including some with a background in teaching in STEM related fields, especially if you have also worked with students requiring accommodations. We also need some readers with a background in teaching in STEM related fields, especially if you have also worked with students requiring accommodations. This volunteer position requires you to use your own equipment to record, however, we will provide the reading materials. If you or someone you know would like to try reading material for the members only section, please contact me for more information on how to submit a demo recording.
We need help updating our available resources for members. If you are blind and enjoy using your ham radio or assistive technology related devices, your assistance is especially needed. It would be a big help to your fellow Handiham Members if you would record a tutorial or product review. These need to be sent in Mp3 format, and the Handiham Program reserves the right to edit the recordings as needed before publishing in the Members Only section of the Handiham.org website. Please contact me at Lucinda.Moody@allina.com or 612-775-2290 if you have any questions.
I want to say a big thank you to those who have made or volunteered to make tutorials for the Members Only portion of the website. We have already had a number of members step up to offer their services, and their help is greatly appreciated! We also have some new readers who are working on some books, so keep watching for website updates as we add more content.
---
Check into our Handiham nets… Everyone is welcome!
How to find the Handiham Net:
The Handiham EchoLink conference is 494492. Connect via your iPhone, Android phone, PC, or on a connected simplex node or repeater system in your area.
The Handiham DMR Talkgroup on Brandmeister is 31990. On AllStar, it is available at node 47367.
The Handiham Net will be on the air daily. If there is no net control station on any scheduled net day, we will have a roundtable on the air get-together.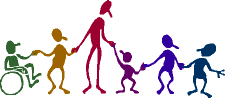 Our daily Echolink net continues to operate for anyone and everyone who wishes to participate at 11:00 hours CDT (Noon Eastern and 09:00 Pacific), as well as Wednesday evenings at 19:00 hours CDT (7 PM). If you calculate GMT, the time difference is that GMT is five hours ahead of Minnesota time during the summer.
Doug, N6NFF, poses a trivia question in the first half of the Wednesday evening session, so check in early if you want to take a guess. The answer to the trivia question is generally given shortly after the half-hour mark. During the Friday Mid-day net, Jim, KE5AL, asks a question from the current Extra Class pool. The answer is given at the end of the net. A big THANK YOU to all of our net control stations and to Diane, KK6LOE, our Net Manager.
---
Membership
You can pay your Handiham dues and certain other program fees on line. Simply follow the link to our secure payment site, then enter your information and submit the payment.

Handiham annual membership dues are $15.00. The lifetime membership rate is $150.00.
MEMBERSHIP DUES PAYMENT LINK
If you want to donate to the Handiham Program, please use our donation website. The instructions are at the following link:
DONATION LINK
As always, while our other services require that you have a current Handiham Program membership, you do not have to be a member to receive the Handiham World E-Letter.
How to contact us
There are several ways to contact us.
Postal Mail:
Courage Kenny Handiham Program
3915 Golden Valley Road MR 78446
Golden Valley, MN 55422
E-Mail: handiham@allina.com
Preferred telephone: 1-612-775-2291
Toll-Free telephone: 1-866-HANDIHAM (1-866-426-3442)
Note: Tuesdays through Thursdays between 9:00 AM and 3:00 PM United States Central Time are the best times to contact us.
You may also call Handiham Program Coordinator Lucinda Moody, AB8WF, at: 612-775-2290.
73, and I hope to hear you on the air soon!
For Handiham World, this is Lucinda Moody, AB8WF
The weekly e-letter is a compilation of assistive technology, operating information, and Handiham Program news. It is published on Mondays, and is available to everyone free of charge. Please email handiham@allina.com for changes of address, unsubscribes, etc. Include your old email address and your new address.
Podcast: Play in new window | Download