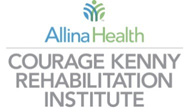 Courage Kenny Rehabilitation Institute Handiham World Weekly E-Letter for the week of April 12, 2021
This is a free weekly news & information update from the Courage Kenny Handiham Program, serving people with disabilities in Amateur Radio since 1967.
Our contact information is at the end.
Listen here:
https://handiham.org/audio/handiham12APR2021.mp3

Get this podcast in iTunes:
https://itunes.apple.com/us/podcast/handiham-world/id1457854439?mt=2&app=podcast
RSS feed for the audio podcast if you use other podcasting software:
https://handiham.org/wordpress1/feed/podcast/
Subscribe or change your subscription to the E-mail version here.
---
Welcome to Handiham World.
In this edition:
A note from the coordinator
News in Assistive Technology
From the Mailbag
Interview of the Week
Ham Radio in the News
A Dip in the Pool
Website Update
Equipment Connection
Help Needed
Check into our nets!
…And more!
---
A note from the coordinator…
On April 30th, the Handiham Program will celebrate its 54th anniversary. That is a pretty special accomplishment for any organization! We will be celebrating with a QSO party sponsored by the Handiham Radio Club, and all currently licensed Handiham Program members are welcome and encouraged to participate. The object is to work as many stations as possible during the contest period. Participants may use all amateur bands and modes to make contacts, including digital and VOIP modes. The contest will start at 1900 UTC on April 30th and run through 1900 UTC on May 1st. Logs will be required and may be submitted by mail or email no later than June 1st. The exchange is simply name and state, province, or country, and one point will be given per contact. Please have contacts QSL direct to the Handiham Program. Listen out for CQ Handiham 54!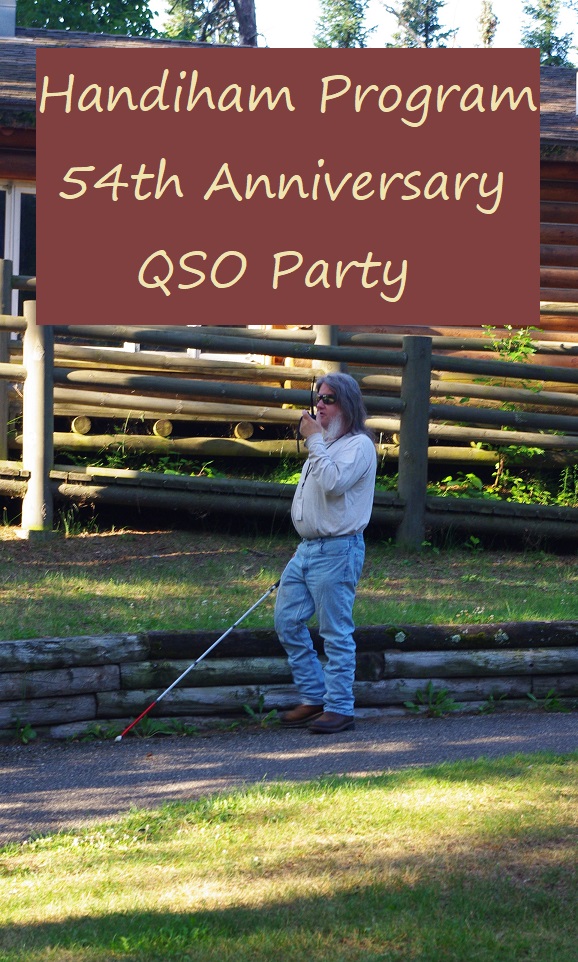 Also, in honor of the upcoming 54th anniversary of the Handiham Program, we will be having a Zoom Gathering on Saturday, May 1st, at 3:00pm Central Time. Please watch your email for instructions on how to get an invitation to this event. We will be sharing memories of the Handiham Program, so bring your best stories from the last 54 years.
We are getting ready for our first virtual Technician Class series this summer. Classes will be held once weekly over Zoom, and students will get a recording of each class along with a list of the questions from the question pool that were covered in that week's class. To be added to the list for an application, please contact Pemdy.
We are already on our seventh week of the Intermediate Morse Code Class series. The weeks are flying by! Students attend an interactive class using the Zoom platform and receive class recordings and practice recordings each week in Mp3 format. For this class, students start out knowing the letters, numbers, and prosigns. We focus on increasing their ability to copy and developing their sending skills, working toward a speed of around 13 words per minute by then end of the series. Of course, students will need to practice regularly outside of class to be successful. If you are looking for a basic class to begin your process of learning Morse code, you can contact Pemdy to be put on the list for an application for the class that is planned for September.

Due to the spread of COVID-19, we are not working from the office right now. We are still able to check our phone messages and return phone calls, and mail will be picked up as often as possible. Of course, the best way to get in touch with us during this time is via email.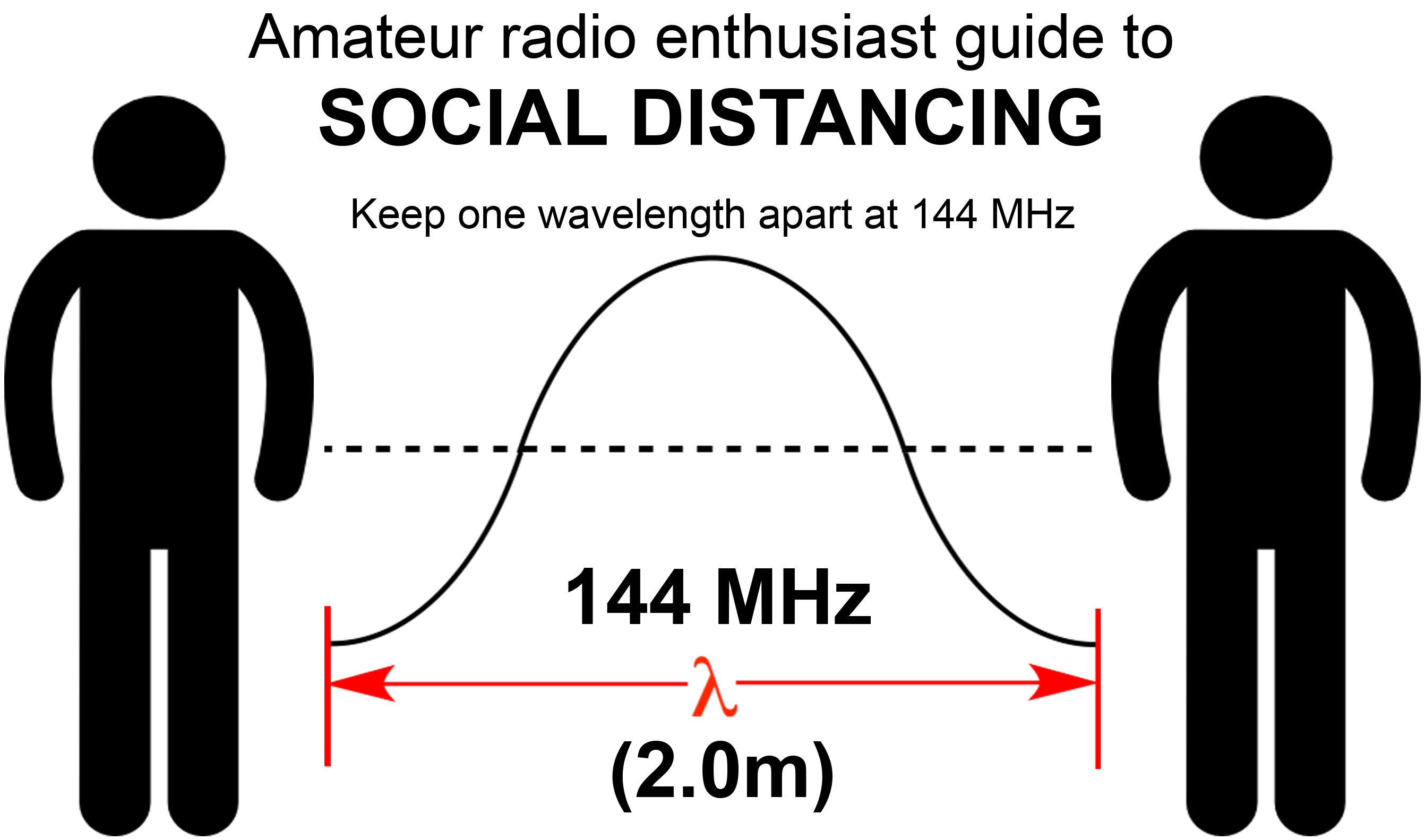 Along with the release of the new On the Air magazine, the magazine for beginner-to-intermediate ham radio operators, the ARRL is also doing a monthly podcast to take a deeper look at some of the topics and projects included in the magazine. The latest episode of the On the Air podcast (Episode 16) covers everything about Parks on the Air. You can check it out at http://www.arrl.org/on-the-air-podcast.
If you are having trouble receiving your E-Letter, you can always go to https://handiham.org/wordpress1/weekly-e-letter/ to see the latest E-Letter. Additionally, you can go to https://handiham.org/audio/handiham.mp3 to listen to the current podcast. These links are updated each time a new E-Letter and podcast is released.
Pemdy and I will be working during our usual office hours this week. If you call the Handiham Program office, please leave a message, and we will return your call as soon as we are available. When you leave that message, don't forget to leave your name, phone number, call sign, if you have one, and the reason for your call. Also, if you send an email, please include your name along with your call sign, and the reason for your email to speed up the response time. As always, if you need to update anything like your contact information, call sign, license class, membership, or members only log-in information, you can email us at handiham@allina.com.
In the E-Letter, there is an article about the Google Nest Hub, another article about the implementation of new RF exposure rules by the FCC, and the next part of a new interview series featuring attendees from the recent February Gathering. Of course, you can also find the regular articles you see here each week.
Do you have a story to share about assistive technology or ham radio related activities? Please send your articles and stories via email to Lucinda.Moody@allina.com or by calling me at 612-775-2290.
---
News in Assistive Technology
Google Nest Hub
The Google Nest Hub provides help in any room in your home. With the built-in Google Assistant, you will always have help readily available. You can use your voice to play music or watch YouTube videos on a high-quality speaker. Additionally, the Google Nest Hub comes with lots of convenient accessibility features. Users can control connected appliances, make phone calls, broadcast messages throughout their home, access Google calendar, and more, all with just voice control. To learn more, check out the following website at: https://support.google.com/googlenest/answer/9286728?hl=en.
You can also watch a video at: https://youtu.be/8pwCo3qYqX4.
---
From the Mailbag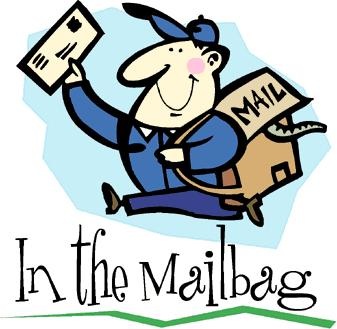 Hi Lucinda,

Here are a couple of things to share with Handiham World readers.
The Mini Vision 2 is the latest basic cell phone for people who are blind and visually impaired. It currently uses GSM carriers such as AT&T and T Mobile. To hear a live audio demo of this phone, visit https://www.kentucky-acb.org/sites/default/files/sites/default/files/soundprints/sp03212021.MP3
.

Handiham member Paul Jordan,(KD8JDF) became a silent key on Dec 21, 2020. His wife, Paula, says that Paul lived life well with cancer. I can attest to that. I've known him for almost 20 years, and had Paul not told me that he was living with cancer, I never would have guessed.

Thanks and 73,

Kitty, W8TDA
---
Hi Lucinda,

The Midwestern Braille Volunteers just brailled another book, and it's available now for purchase. The title is 73 Dipole and Long-wire Antennas. If anyone wants to buy it, they can call them at 314-966-5828. Or they can email them at mbvol@sbcglobal.net

73,

Trippy, AC8S
---
Interview of the Week
On a very cold Saturday in mid-February, we held our first Member Gathering of 2021. During the event, members introduced themselves and shared what they would like to learn in amateur radio. Please enjoy the next part of this event.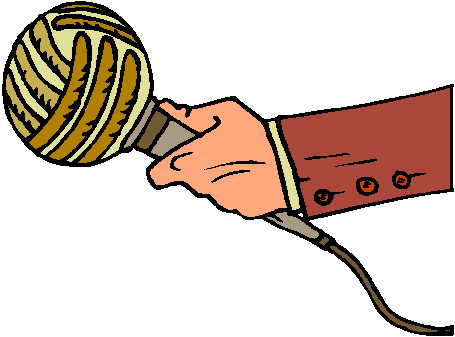 LM: We've got three phone callers in here, so I'm going to give you the area code. So, whoever is area code 612, go ahead.

DG: Okay, this is Gary, WA0CAF. Yeah, I finally found out how to do this. I was on for the Gratitude Gathering, but I could never get the thing to unmute, because the recorded instructions, when I called in, gave me the wrong buttons to push to unmute. And so, I never was able to unmute and talk to anybody. I heard the whole thing, but I couldn't participate.

LM: Now, I know who that number was, because I wasn't sure who it was. I remember you being in there.

DG: Yeah, I was in there. And I talked to Pemdy, and she told me what the sequence was to unmute. And it appears that they now have corrected the error in the recording on Zoom. But they had it wrong before. Anyway, I'm in Minneapolis, Minnesota, as those of you who know phone system can tell by the area code. It's also the area code for the Handiham office in Golden Valley, which is a suburb of Minneapolis.

DG: And as far as what I would like, well there are a number of things. But the main one I think is I would like to learn about the Arduinos, particularly if I can manage to find out anything about the Arduino assembly language, which will only mean something to somebody who's got a computer background,

DG: I made my living for 12 years programming computers, and about half of that was in assembly language. So, that's what I'd like to use. I liked assembly language better than the high-level languages that I had. It's easier to fix mistakes. So far, all the stuff I've seen about Arduinos is, none of it really tells you what's going on. But that's what I'm most interested in.

DG: So far, I don't really have anything except a very liddy internet connection, which I can get into the ham radio Handiham Radio Club list, but apparently, I cannot get voicemails into the computer email system at the Courage Handiham offices. I don't know why the members of the radio club seem to be able to read my email messages. But it doesn't come through to the Courage Handiham System.

DG: I did get one of the radios that you talked about in Handiham World about a little over a year ago now, about December of 2019, the Sangean radio, that was the talking AM/FM radio, and I could probably do a tutorial on it, if I can figure out how to get it onto the Handiham website, which I can't figure out so far. US internet doesn't want to do anything during the pandemic about putting an internet connection into my apartment. They're already in the building, but they won't extend it into my apartment.

DG: So right now, I'm without much of a computer connection. I have the Net by Phone system that some of you may know about, and that's it. And that sort of works for email, and that's about it. So anyhow, I think I've talked enough, and I'll turn it back to somebody else unless Lucinda has some question for me or something. Anyway, that's about it. Thank you and 73.

LM: Thanks, Dick. And I'm glad you're able to make it in here. And hopefully then you can get back to future ones of these, now that we've got the issues figured out and you're able to unmute. So, thanks again. We're glad to have you. Next up is 651. I think that's Diane, go ahead.

DV: All right. Yeah, this is Diane, WD9DNQ. Whiskey, Delta, 9, Delta, November, Quebec, from Vadnais Heights. And yeah, I'm looking forward to this Get on the Air class next week. But yeah, I've been a ham since '76. And when I first got into it, I was able to get on the PICONet, and all these things–very active. Now, I'm not being so. I do have my Lady A.

DV: I would like to learn more about Echolink and how I can get my Lady A to do more with me on ham radio with me. I'd like to learn more about the SKYWARN and things like that, and very interested in weather and nature and stuff. And I'm very thankful for people like Jennifer who does get me on the nets on Wednesday night, especially. I really appreciate that.

DV: I don't know, I'm just anxious for this pandemic to let up. I'll be looking forward to when you can come here and get me set up on my radio and get Radio Camp going again. So, all right. Thank you. WD9DNQ.

LM: Thanks, Diane, and you know what we're in agreement. We want things to get better, so we can get back to doing all that stuff too. We all miss it. But it's sure good to be able to have you get on here, and I'm really thankful that that's been able to work and that you're able to participate in the virtual stuff in the meantime. It's just really nice to have you in the classes. We really enjoy your participation. I've got one more phone call, and then there's a couple people after that we got to go back and catch–the area code 643, go ahead.

DA: Okay, this is Dave. The US call is Whiskey, Delta, 8, Lima, Delta, Yankee. And the New Zealand call is Zulu, Lima, 4, Lima, Delta Yankee. And I have a guest online with me. And her name is Mara. And she doesn't have a license yet. But she has been studying the local NZART book for getting the New Zealand license.

DA: I guess, I've done a few things here and there. What do I want to learn? Well, I want to learn more about solar panels. I know a little bit, but I want to learn more about that. And I want to try to be of some help. My email address, so I can be contacted, is my US call, Whiskey Delta, 8, Lima, Delta, Yankee at ARRL dot net. And back to net.

LM: Thanks, Dave. We appreciate you coming out here. And I think this is the first one of these events that you've been able to attend. Is that correct?

DA: I think so.

LM: Well, hopefully you will be able to make it back for some future ones, and it's a nice way to get to know people and meet Handiham members that you haven't met yet and catch up with ones that you do know because you've been around for a while. So, we appreciate you being out here. Next up is Dennis Hardy.

DH: Oh, this is Dennis. Well, things I want to learn is, let's see, how to use this computer. I want to say hi to Dave there that just checked in and to Diane. I'm hoping to get on Echolink. Soon, I'll be having my brother drop off my radio here, and okay, with that will send it back to you.

LM: Sounds good there, Dennis.
Stay tuned for the next part of this interview airing in the next issue of Handiham World.
---
Ham Radio in the News
Updated Radio Frequency Exposure Rules Become Effective on May 3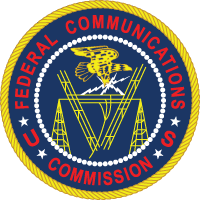 The FCC has announced that the rule changes detailed in the 2019 Report and Order covering RF exposure standards will go into effect on May 3, 2021. While the new rules do not change existing RF exposure limits, they do require that all stations be evaluated against existing limits unless they are exempted. Amateur licensees can no longer avoid performing an exposure assessment simply because they are transmitting below a given power level. The ARRL Laboratory staff is available to help hams make determinations and, if needed, complete the required calculations to ensure station compliance. Additionally, the ARRL is developing tools that all hams can use to perform exposure assessments. To learn more, go to: http://www.arrl.org/news/updated-radio-frequency-exposure-rules-become-effective-on-may-3
---
A Dip in the Pool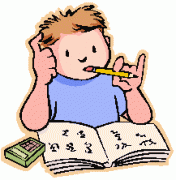 It's time to test our knowledge by taking a dip in the question pool…
Let's go to the Extra Class pool this week to a question about a microphonic.
E7H02 What is a microphonic?
A. An IC used for amplifying microphone signals.
B. Distortion caused by RF pickup on the microphone cable.
C. Changes in oscillator frequency due to mechanical vibration.
D. Excess loading of the microphone by an oscillator.
With some older transmitters, you may find you can modulate them just by yelling, not even using a microphone. Of course, that is not a good thing. The reality is nearly any oscillator can become microphonic where microscopic movements caused by vibrations of any frequency-determining components can change the value of that component and frequency modulate the oscillator. This makes answer C the correct choice. Oscillators are not the only component in a radio that can become microphonic, but they are the most common. You want a well-designed oscillator that is mechanically rigid and well isolated from the outside environment to avoid this issue.
---
Website Update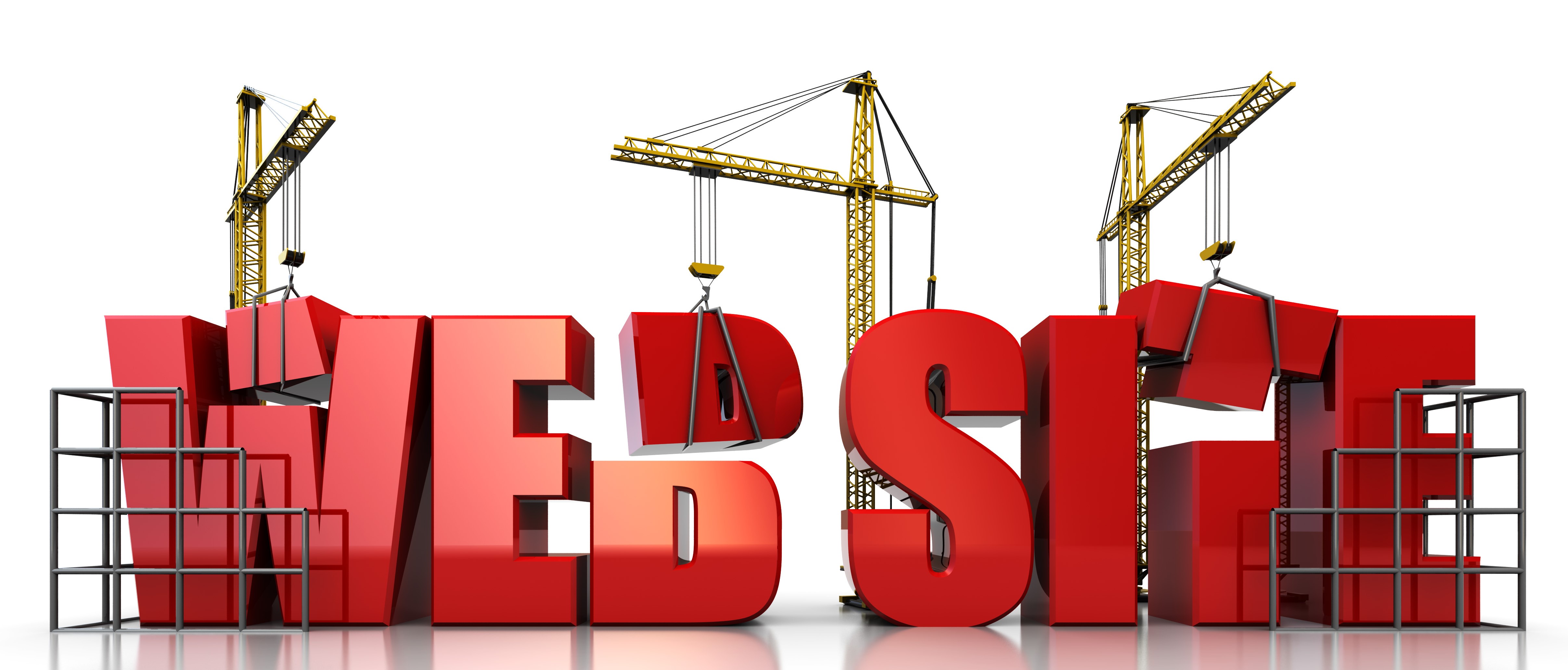 Here are the latest updates on the new Handiham.org website. Don't forget to monitor the site for updates throughout the week. When changes are made, I will post to the website. You can also find the latest updates any time by going to https://handiham.org/wordpress1/website-updates/. If you have any feedback about the website, I would love to hear from you. If you are a current member and your credentials are not allowing you to login to the site, please contact Pemdy for assistance at handiham@allina.com or 612-775-2291.
The April issue of the QCWA Journal is now available in Mp3 format in the Magazines and Newsletters section of the members only website.
The first 5 sections of the current Extra Class question pool are now available in Mp3 format in the License Exam Prep section of the members only website under Extra Class. Additional sections will be added as they are ready.
---
Equipment Connection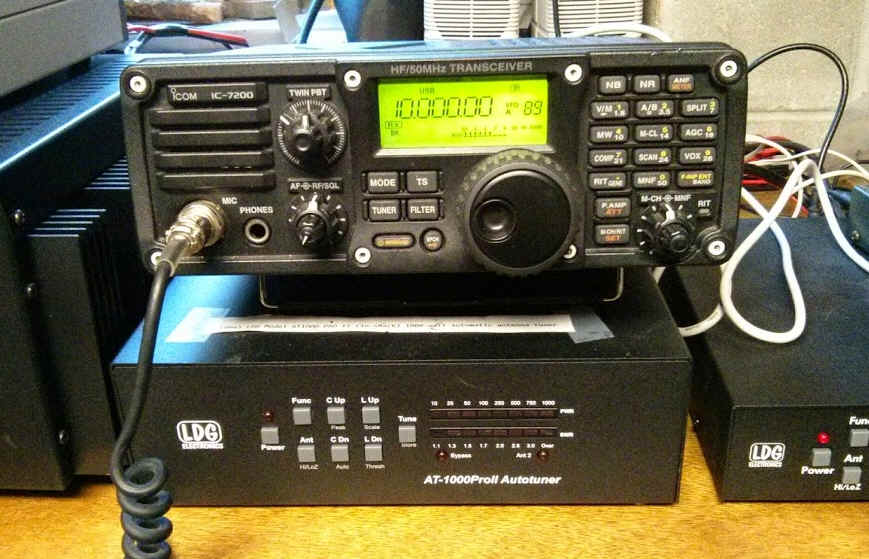 Equipment connections are happening, and the list is open! If you have a request for the Equipment Connection, contact me, leaving your name and phone number. I will call you to discuss your request. Please note that it may take several days for a return call due to all the other things going on in the Handiham Program. If you don't hear back from me after two weeks, you may contact me a second time. Additionally, if you have received any equipment from the Handiham Program during the last 12 months, you will automatically be placed at the bottom of the list so that others can also participate in the Equipment Connection.
Many thanks to the numerous people who have offered equipment for Handiham Members. If you have equipment that you would like to donate to a Handiham Program member, please email Lucinda at Lucinda.Moody@allina.com or call 1-612-775-2290.
---
Help Needed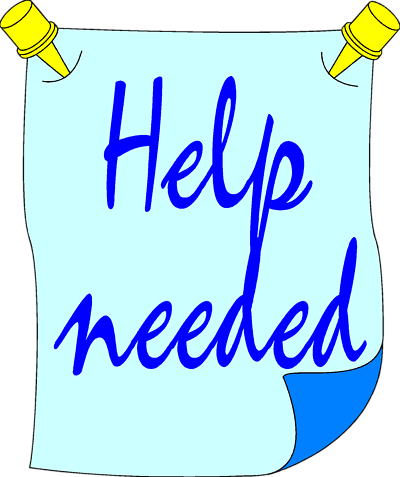 The Handiham Program needs contributors to Handiham World. Do you have a particular interest in amateur radio that you would like to share with others? Maybe you have a particular mode or band you like to operate and have learned a lot about. Or maybe you have some great stories to share from your experiences in the amateur radio hobby. Put your writing skills to work for Handiham World by sending your submissions to Lucinda.Moody@allina.com.
We are always looking for more readers, including some with a background in teaching in STEM related fields, especially if you have also worked with students requiring accommodations. We also need some readers with a background in teaching in STEM related fields, especially if you have also worked with students requiring accommodations. This volunteer position requires you to use your own equipment to record, however, we will provide the reading materials. If you or someone you know would like to try reading material for the members only section, please contact me for more information on how to submit a demo recording.
We need help updating our available resources for members. If you are blind and enjoy using your ham radio or assistive technology related devices, your assistance is especially needed. It would be a big help to your fellow Handiham Members if you would record a tutorial or product review. These need to be sent in Mp3 format, and the Handiham Program reserves the right to edit the recordings as needed before publishing in the Members Only section of the Handiham.org website. Please contact me at Lucinda.Moody@allina.com or 612-775-2290 if you have any questions.
I want to say a big thank you to those who have made or volunteered to make tutorials for the Members Only portion of the website. We have already had a number of members step up to offer their services, and their help is greatly appreciated! We also have some new readers who are working on some books, so keep watching for website updates as we add more content.
---
Check into our Handiham nets… Everyone is welcome!
How to find the Handiham Net:
The Handiham EchoLink conference is 494492. Connect via your iPhone, Android phone, PC, or on a connected simplex node or repeater system in your area.
The Handiham DMR Talkgroup on Brandmeister is 31990. On AllStar, it is available at node 47367.
The Handiham Net will be on the air daily. If there is no net control station on any scheduled net day, we will have a roundtable on the air get-together.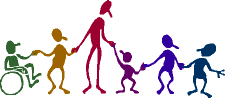 Our daily Echolink net continues to operate for anyone and everyone who wishes to participate at 11:00 hours CDT (Noon Eastern and 09:00 Pacific), as well as Wednesday evenings at 19:00 hours CDT (7 PM). If you calculate GMT, the time difference is that GMT is five hours ahead of Minnesota time during the summer.
Doug, N6NFF, poses a trivia question in the first half of the Wednesday evening session, so check in early if you want to take a guess. The answer to the trivia question is generally given shortly after the half-hour mark. During the Friday Mid-day net, Jim, KE5AL, asks a question from the current Extra Class pool. The answer is given at the end of the net. A big THANK YOU to all of our net control stations and to Diane, KK6LOE, our Net Manager.
---
Membership
You can pay your Handiham dues and certain other program fees on line. Simply follow the link to our secure payment site, then enter your information and submit the payment.

Handiham annual membership dues are $15.00. The lifetime membership rate is $150.00.
MEMBERSHIP DUES PAYMENT LINK
If you want to donate to the Handiham Program, please use our donation website. The instructions are at the following link:
DONATION LINK
As always, while our other services require that you have a current Handiham Program membership, you do not have to be a member to receive the Handiham World E-Letter.
How to contact us
There are several ways to contact us.
Postal Mail:
Courage Kenny Handiham Program
3915 Golden Valley Road MR 78446
Golden Valley, MN 55422
E-Mail: handiham@allina.com
Preferred telephone: 1-612-775-2291
Toll-Free telephone: 1-866-HANDIHAM (1-866-426-3442)
Note: Tuesdays through Thursdays between 9:00 AM and 3:00 PM United States Central Time are the best times to contact us.
You may also call Handiham Program Coordinator Lucinda Moody, AB8WF, at: 612-775-2290.
73, and I hope to hear you on the air soon!
For Handiham World, this is Lucinda Moody, AB8WF
The weekly e-letter is a compilation of assistive technology, operating information, and Handiham Program news. It is published on Mondays, and is available to everyone free of charge. Please email handiham@allina.com for changes of address, unsubscribes, etc. Include your old email address and your new address.
Podcast: Play in new window | Download