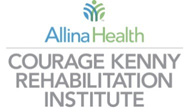 Courage Kenny Rehabilitation Institute Handiham World Weekly E-Letter for the week of April 19, 2021
This is a free weekly news & information update from the Courage Kenny Handiham Program, serving people with disabilities in Amateur Radio since 1967.
Our contact information is at the end.
Listen here:
https://handiham.org/audio/handiham19APR2021.mp3

Get this podcast in iTunes:
https://itunes.apple.com/us/podcast/handiham-world/id1457854439?mt=2&app=podcast
RSS feed for the audio podcast if you use other podcasting software:
https://handiham.org/wordpress1/feed/podcast/
Subscribe or change your subscription to the E-mail version here.
---
Welcome to Handiham World.
In this edition:
A note from the coordinator
News in Assistive Technology
From the Mailbag
Interview of the Week
Ham Radio in the News
A Dip in the Pool
Website Update
Equipment Connection
Help Needed
Check into our nets!
…And more!
---
A note from the coordinator…
This is National Volunteer Week, and we are so grateful for our volunteers. Without all the people who faithfully serve, the Handiham Program would be unable to accomplish the mission of helping people with disabilities have fun in the amateur radio hobby.
On April 30th, the Handiham Program will celebrate its 54th anniversary. That is a pretty special accomplishment for any organization! We will be celebrating with a QSO party sponsored by the Handiham Radio Club, and all currently licensed Handiham Program members are welcome and encouraged to participate. The object is to work as many stations as possible during the contest period. Participants may use all amateur bands and modes to make contacts, including digital and VOIP modes. The contest will start at 1900 UTC on April 30th and run through 1900 UTC on May 1st. Logs will be required and may be submitted by mail or email no later than June 1st. The exchange is simply name and state, province, or country, and one point will be given per contact. Please have contacts QSL direct to the Handiham Program. Listen out for CQ Handiham 54!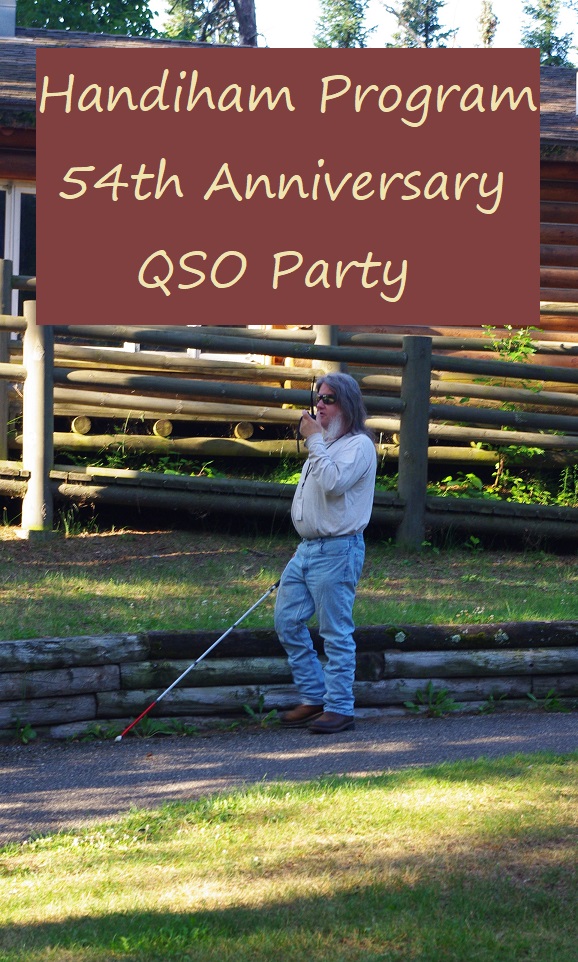 Also, in honor of the upcoming 54th anniversary of the Handiham Program, we will be having a Zoom Gathering on Saturday, May 1st, at 3:00pm Central Time. Please watch your email for instructions on how to get an invitation to this event. We will be sharing memories of the Handiham Program, so bring your best stories from the last 54 years.
We are getting ready for our first virtual Technician Class series this summer. Classes will be held once weekly over Zoom, and students will get a recording of each class along with a list of the questions from the question pool that were covered in that week's class. To receive an application, please contact Pemdy.
We are already on our eighth week of the Intermediate Morse Code Class series. The weeks are flying by! Students attend an interactive class using the Zoom platform and receive class recordings and practice recordings each week in Mp3 format. For this class, students start out knowing the letters, numbers, and prosigns. We focus on increasing their ability to copy and developing their sending skills, working toward a speed of around 13 words per minute by then end of the series. Of course, students will need to practice regularly outside of class to be successful. If you are looking for a basic class to begin your process of learning Morse code, you can contact Pemdy to be put on the list for an application for the class that is planned for September.

Due to the spread of COVID-19, we are not working from the office right now. We are still able to check our phone messages and return phone calls, and mail will be picked up as often as possible. Of course, the best way to get in touch with us during this time is via email.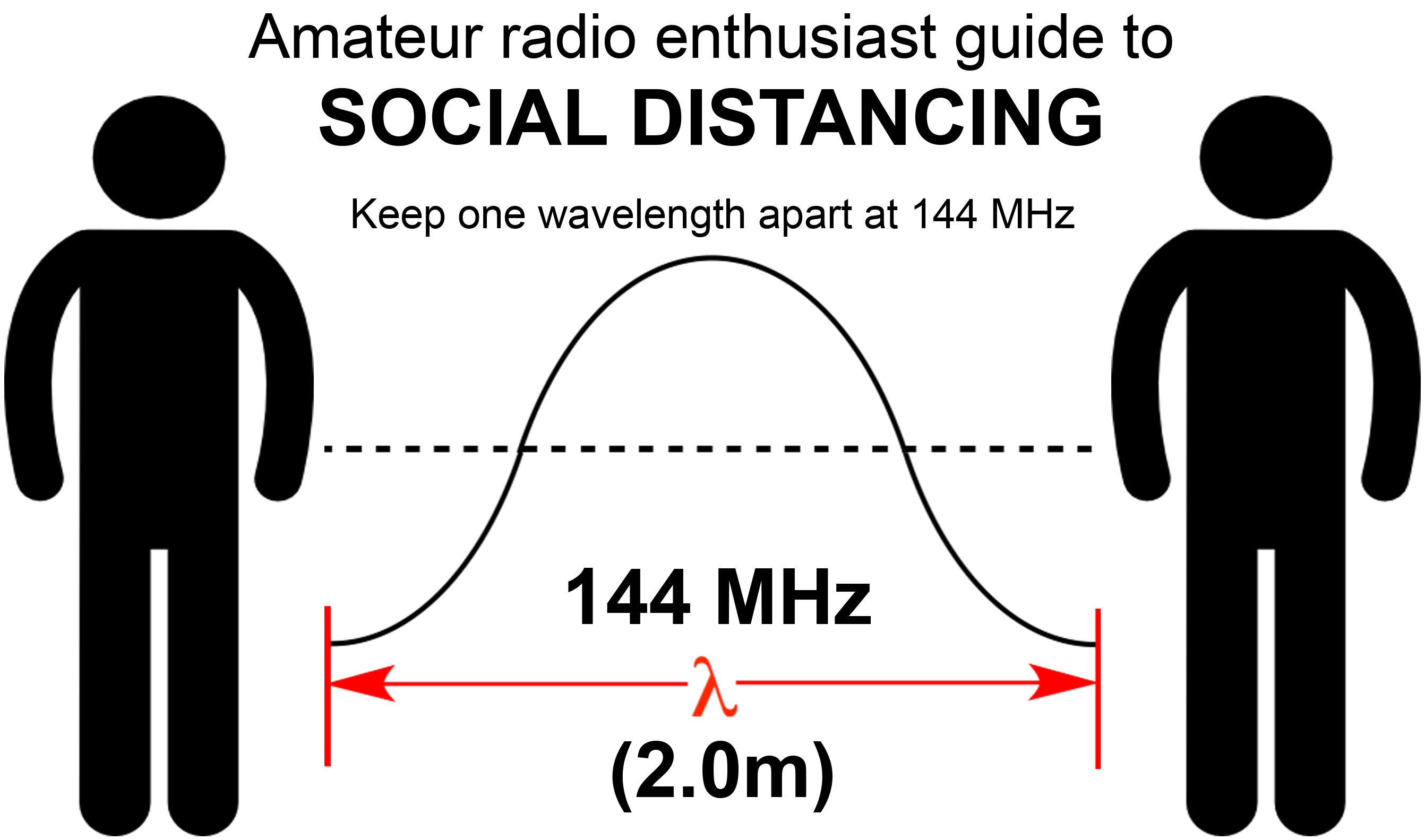 Along with the release of the new On the Air magazine, the magazine for beginner-to-intermediate ham radio operators, the ARRL is also doing a monthly podcast to take a deeper look at some of the topics and projects included in the magazine. The latest episode of the On the Air podcast (Episode 16) covers everything about Parks on the Air. You can check it out at http://www.arrl.org/on-the-air-podcast.
If you are having trouble receiving your E-Letter, you can always go to https://handiham.org/wordpress1/weekly-e-letter/ to see the latest E-Letter. Additionally, you can go to https://handiham.org/audio/handiham.mp3 to listen to the current podcast. These links are updated each time a new E-Letter and podcast is released.
Pemdy and I will be working during our usual office hours this week. If you call the Handiham Program office, please leave a message, and we will return your call as soon as we are available. When you leave that message, don't forget to leave your name, phone number, call sign, if you have one, and the reason for your call. Also, if you send an email, please include your name along with your call sign, and the reason for your email to speed up the response time. As always, if you need to update anything like your contact information, call sign, license class, membership, or members only log-in information, you can email us at handiham@allina.com.
In the E-Letter, there is an article about VoiceOver copy and paste, another article about amateur radio operators preparing for and responding to a volcanic eruption on St. Vincent, and the next part of a new interview series featuring attendees from the recent February Gathering. Of course, you can also find the regular articles you see here each week.
Do you have a story to share about assistive technology or ham radio related activities? Please send your articles and stories via email to Lucinda.Moody@allina.com or by calling me at 612-775-2290.
---
News in Assistive Technology
VoiceOver Copy and Paste
The ability to copy and paste can save a lot of time and effort when using your iPhone or iPad. Sam from The Blind Life has a VoiceOver 101 series that will help you learn how to use all the functions in Apple VoiceOver. Additionally, you can find out more directly from Apple to learn more about using VoiceOver by checking out the following website at: https://support.apple.com/guide/voiceover/welcome/mac.
You can also watch a video at: https://youtu.be/Zp1rA_CQvsA.
---
From the Mailbag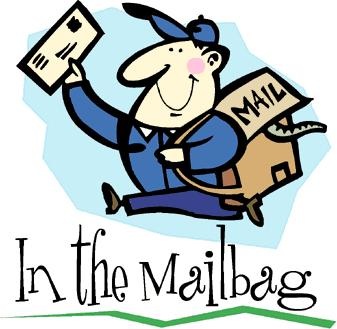 Hi Lucinda,

My radio club just gave a talk about the Nano VNA, a vector network analyzer. He likened it to a stethoscope for radio equipment. It measures voltage and phase, and lots of other things. I wondered if anyone had played with one. Computer programs exist to interface with them. Perhaps a program could render an audio graph. You can find out more at: http://nanovna.com/.

Thanks and 73,

Austin, KA3TTT
---
Hi Lucinda,

First, I wanted to tell you about a strange technical support experience that really does involve amateur radio. While talking to an Apple disability support person, he was trying to establish my email address. So, I finally resorted to ITU phonetics. Here's the funny part. After I did this, he said, you must be a ham. I replied, yes, I am. He repeated his call sign, I repeated mine, and we continue to work on the issue of the new braille display's manual that should have been in braille opening up in Safari. So much fun!

It is quite interesting to start listening to the product review in the April QST only to find out that the radio being reviewed is actually sitting in front of me—the Yaesu FTM-300. People should know that you can order the radio and have a speech board put in. That's the good news. The not so good news is that you only get the frequency announcement, and you don't even get the operating mode. You do get the channel number if it's in memory. In other words, it will talk, but, of course, the company that produces the radio and the speech board could do so much better here. This is not, of course, intended to yell at the company. This is just to inform people that the FTM-300 will accept a speech card to allow for me, a blind person, to partially use the radio.

Thanks and 73,

Maurice, KD0IKO
---
Interview of the Week
On a very cold Saturday in mid-February, we held our first Member Gathering of 2021. During the event, members introduced themselves and shared what they would like to learn in amateur radio. Please enjoy the next part of this event.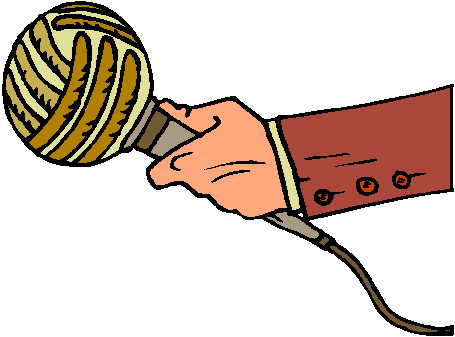 LM: All right, let's go move to Roger. Go ahead.

RC: Hey, this is Roger Cusson, Kilowatt, America, 1, Uniform, Sierra, Alpha. KA1USA. So, we have a few folks here in one-land, a few folks from Maine. That's awesome. Moose is from Maine, and the fellow from California. We need to keep those one calls sticking together. We don't have too many one calls around here. I have a question. And actually, I've already spoken to Pemdy about this when I signed up for that three year membership to rejoin Handihams, but Lucinda, I think you might be able to help me shed some light on this or you might be able to tell me where to go. A lot of other folks have wanted to tell me where to go for years. But that's another story.

RC: I'd like to learn how to run my brand new or new to me–it is used, but it's new to me–Kenwood TS, Tango Sugar, 2000. It's got about 163 knobs and buttons and switches and dials and menus and all kinds of crazy things. I think there is a few things in the user section of the Handiham site, a Quick Start tutorial, Lucinda, and some other sort of a, I won't call it a manual, but some sort of a little throw together thing that somebody did. I have not had a chance to see it or get JAWS to read it.

RC: But I'm curious if you might know, Lucinda, I don't know the first thing about getting a hold of other people on the Handiham mailing list. I get your and Pemdy's emails and when you do the group broadcast there on Tuesday night or whenever those newsletters come through, but do we have a facility, or do you have a way to reach or have me reach out to other folks who might own a Kenwood TS-2000 who are blind and who have the VS3 speech? I'm just really trying to figure out how to run it, or maybe get someone in the Handiham World to record. I have the manual here in print for it, but it's very daunting.

RC: I'm coming up from a Kenwood TS-440, which I bought from you guys, well my wife actually bought it for me guys back in like 1994 or 95. The Kenwood TS-440, that had a lot of very simple functions, and the 2000 is like driving a helicopter-spaceship-aircraft-jet plane. Sarah might be more into that. She likes to do all that flight simulation stuff, don't you, Sarah. Anyway, really what it comes down to is, I do need somebody that might have one, or know how to use one who may be blind who has a 2000.

RC: So, if there's an email list that I should join to send that out myself, or if you can send that out for me. That's what I'm looking to do. I just got it for Christmas. And it's very daunting. And I really don't know the first thing about how to use that Kenwood TS-2000. Anyway, 73 to everyone, this is KA1USA in beautiful downtown Lisbon, Maine. Back to you, Lucinda.

LM: Thanks, Roger, and it is your lucky day, because Matt Arthur is our resident TS-2000. expert. And he actually has some materials that are up on our website that he's made up, but we could probably arrange to put you guys in contact with each other.

RC: Do you have an email listserv? Or do we have like a group where we can post to? I don't know the first thing about that, so I thought I better find out. I never asked Pemdy about that.

LM: You need to ask Pemdy to sign you up for the Radio Club email list. That's the one where you can talk to each other. The E-letter and the Notify lists are just where I put out notices. I've got all the power, and you've got nothing. But for the Radio Club, it's an even footing.

RC: Yeah, let me hook up with her on Tuesday or Wednesday when she's back in the office. I will have her put me in touch with that group or that listserv. And I'll add that to my Outlook. Well, I appreciate that.

MA: Well, I did at least a six part audio tutorial on the TS-2000 that should be on the Handiham site.

LM: I don't think he's had a chance to listen to it yet, Matt.

MA: Okay, well start with that. I did a six-part audio tutorial on that. And I did it from a blind man's perspective and where I actually put the radio of through its paces, you know, and showed you as if it were on the air,

RC: Matt, I appreciate that. I think that Pemdy did tell me there was a few things in the users area, exactly what you're describing sort of an overview.

MA: I've got the entire manual for the thing in Mp3. Just so you know, it is read verbatim, so they don't tell you exactly where anything is. And so if you have the two of them together, and then, you know, you can always ask questions, too. But please go on to the members only section and use the tutorial and stuff first, because that will really get you started. And we can get you the manual too, but, but the tutorial is actually a little better for you than the manual.

RC: Thank you so much, folks, for letting me in this afternoon. This is KA1USA. Thank you.

MA: As I said, though, be sure you go and look at the tutorial and download them. They're downloadable Mp3s. Oh, also, solar panels. There's a lot of hams using solar panels to run their stations. There's no reason why not. There used to be inverters that were real noisy, and they were a problem. But that's largely been corrected. If you get an inverter that's a noise issue, you've got a bad one.

LM: Right, and we used an inverter on our system, when we were in Togo, and we didn't have any problems.

MA: No, people run solar power all the time. I've been even considering it for the repeater here, but I haven't done anything about it. But yeah, that's not a problem. It seemed like, again, an issue came up recently, again, with pacemakers. And they're not a problem either.

LM: Nope. Not a problem. I have one.

MA: So, I don't want to hear any of that stuff.

LM: No, definitely not a problem. It maybe that years ago before, I mean, not in the last 20 years.

MA: Back in the 60s, there was a problem.

LM: Right, right. That's true. I'm not arguing that point, but the modern day pacemakers, and by the way, if you have one that old, I guarantee you it's not working anymore, the battery went dead a long time ago.

MA: That's correct.

LM: But yeah, if you've got a pacemaker in you that currently is operating, there's not a problem with amateur radio.

MA: I actually know a man. I actually know guy, this is no joke. He has an addendum on his FCC amateur radio license, an extra addendum, that gives him permission to operate up to 10 KW out of his home. The reason he has this addendum is for that exact purpose. Because he works for, what's that company up there, now? I can't think of it that puts all that together. Medtronic. But he's one of their head engineers.

LM: Yep.

MA: And he actually has an addendum on his license that he can, from time to time, at his discretion, or at certain times or some deal, that he can run up to 10 KW.

LM: Yep. That way, I mean, you know, it's a good way to test the devices.

MA: And he's got the broadcast transmitter there to do it.

LM: Yeah. I know that also, Dr. Dave Justis, who teaches Extra Class when we have radio camp–he's volunteered for the Program for years and years–he did a lot of work with the shielding and all that for the devices. Okay, let's go catch John Glass, who is in here now. Go ahead, John.

JG: Okay, well, good afternoon, everybody. This is John, NU6P. And I don't know how many people we still have left on here. Lucinda can probably tell us. I was actually working with one of the instructors that's going to be helping on Monday with our Digital Mode class, and we were working on some documentation for that. So, it just got finished.

JG: And I realized that this was still–well, I realized that I was well over an hour and a half into the time that, you know, from when this got started, and I thought well, I wonder if anybody else has, if anybody is still on. So, I thought I would call in and see and just say hi to people who are still here. How many people do we have on right now?

LM: Right now, we've still got 26 in here, but we've had a total of 32.

JG: Oh, that's fantastic. Okay, well, good. Well, just to let everybody know, here in Northern California, it's about 55 degrees today. It is partly sunny. We've got quite a breeze. And I guess you would say pretty typical weather for us for this time of year.

LM: You know, it must be nice to be able to say that that's what the weather is because right now it's below zero. And we're headed down to 15 below tonight. I think tomorrow night, we're supposed to get down 20 below, so you just enjoy that nice weather. I'm not sure how much I want to hear about it.

JG: Okay, well, we'll do our best.

LM: Well, you know, even Jim Shaffer down in Texas is talking about the winter weather, so it's a little crazy right now.

JG: Yeah.

LM: But we appreciate you taking time to get over here after doing all your prep work for class. Oh, sure. And I know there was a question on here as far as the Morse, the Intermediate Morse code level. There's an Intermediate Morse code class that starts on March 1, but Monday is your last day to sign up. You have to sign up and pay that day in order to get in.

LM: And for that class, you do need to already know all of the alphabet, the punctuation, and the prosigns. If you don't know those things yet, then you want to hold off and get on the list for the next basic Morse code class. But Monday is your last day that's a hard firm, you've got to be signed up by then, just so people know on that one. I think, I can't think right now of any other questions that I've heard.
Stay tuned for the next part of this interview airing in the next issue of Handiham World.
---
Ham Radio in the News
St. Vincent Radio Amateurs on Alert During Volcano Emergency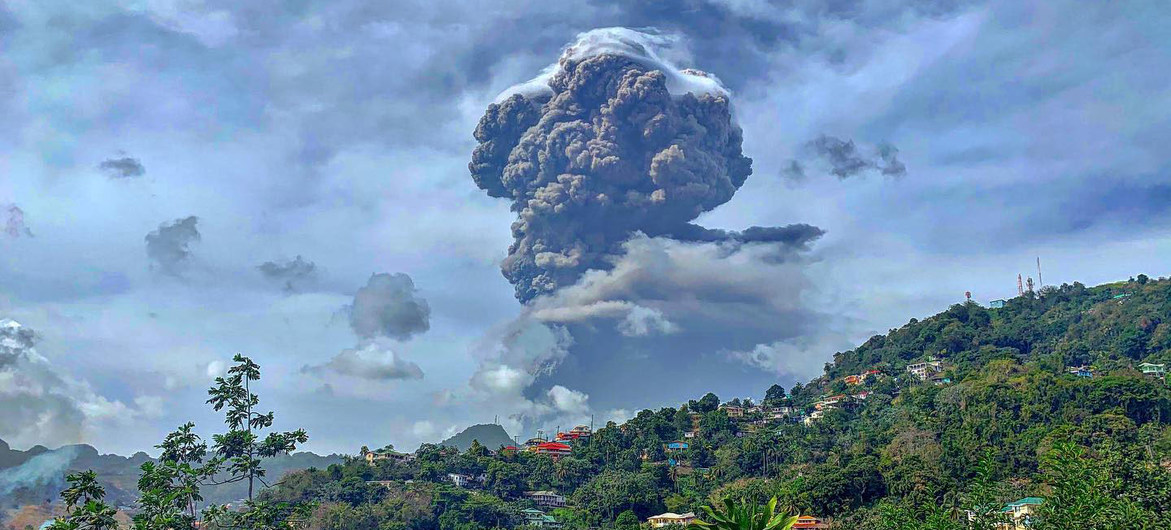 On April 13th, residents on the Caribbean island of St. Vincent awoke to a thick blanket of volcanic ash. Since the eruption began last December, local amateur radio operators have been maintaining a state of readiness, using 2 meter and regional HF networks. There is a twice-daily HF connection with the Caribbean Disaster Emergency Management Agency (CDEMA). Additionally, there is a 2 meter gateway through Echolink, allowing for maintenance of communications despite the deteriorating conditions. According to CDEMA, the volcano is "a constant threat" to residents. To learn more, go to: http://www.arrl.org/news/st-vincent-radio-amateurs-on-alert-during-volcano-emergency
---
A Dip in the Pool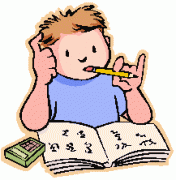 It's time to test our knowledge by taking a dip in the question pool…
Let's go to the Technician Class pool this week to a question about beacons.
T1A06 What is the FCC Part 97 definition of a "beacon?"
A. A government transmitter marking the Amateur Radio band edges.
B. A bulletin sent by the FCC to announce a national emergency.
C. An amateur station transmitting communications for the purposes of observing propagation or related experimental activities.
D. A continuous transmission of weather information authorized in the amateur bands by the National Weather Service.
During the low end of the sunspot cycle, it is sometimes hard to tell if a lack of band activity is due to no propagation or just that nobody is on the air, especially on the upper HF bands like 15 and 20 meters. Because propagation paths can be intermittent in these bands, it can be easy to miss those sporadic band openings. There are many continuously operating beacon stations on most of the high frequency bands that are useful for observing propagation and identifying band openings, making answer C the correct choice. Beacon stations usually are CW stations, and their calls are followed by a /B.
---
Website Update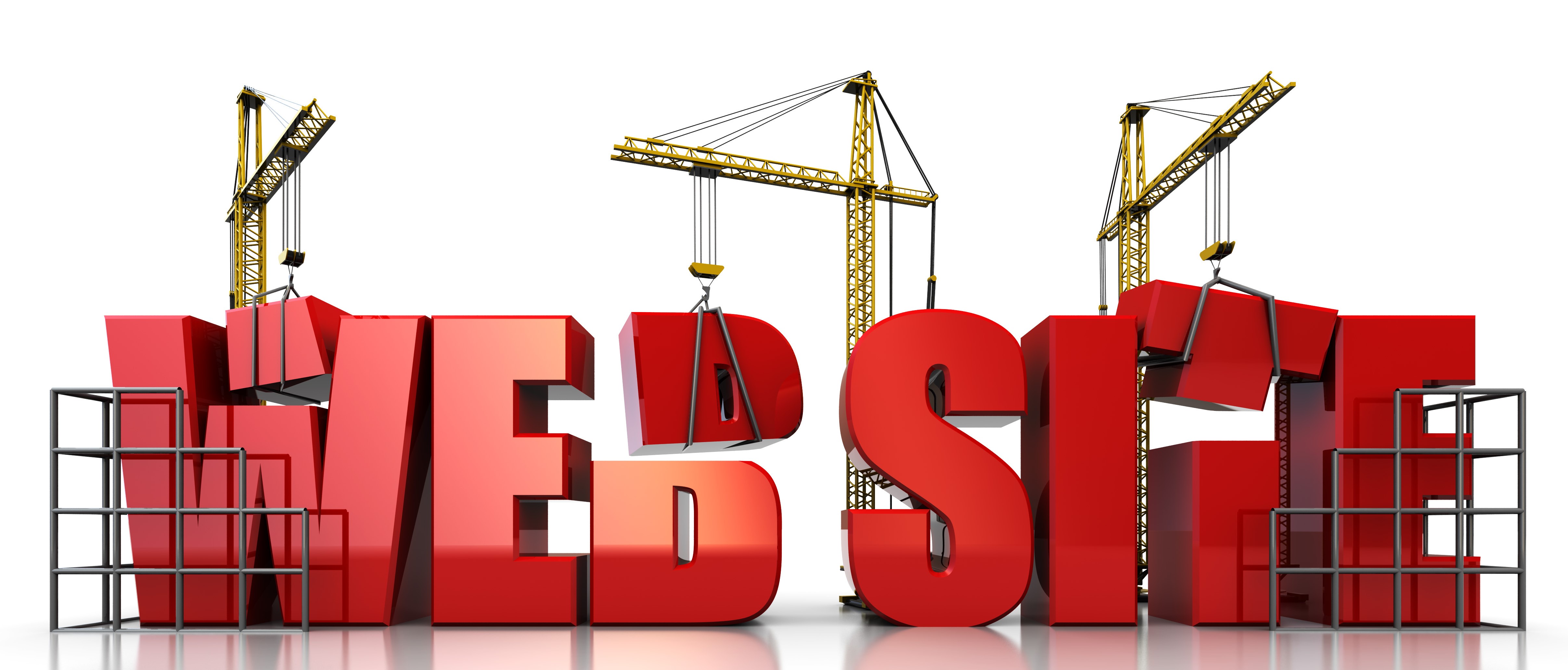 Here are the latest updates on the new Handiham.org website. Don't forget to monitor the site for updates throughout the week. When changes are made, I will post to the website. You can also find the latest updates any time by going to https://handiham.org/wordpress1/website-updates/. If you have any feedback about the website, I would love to hear from you. If you are a current member and your credentials are not allowing you to login to the site, please contact Pemdy for assistance at handiham@allina.com or 612-775-2291.
The final 5 sections of the current Extra Class question pool are now available in Mp3 format in the License Exam Prep section of the members only website under Extra Class. The entire pool is also available in DAISY audio format.
---
Equipment Connection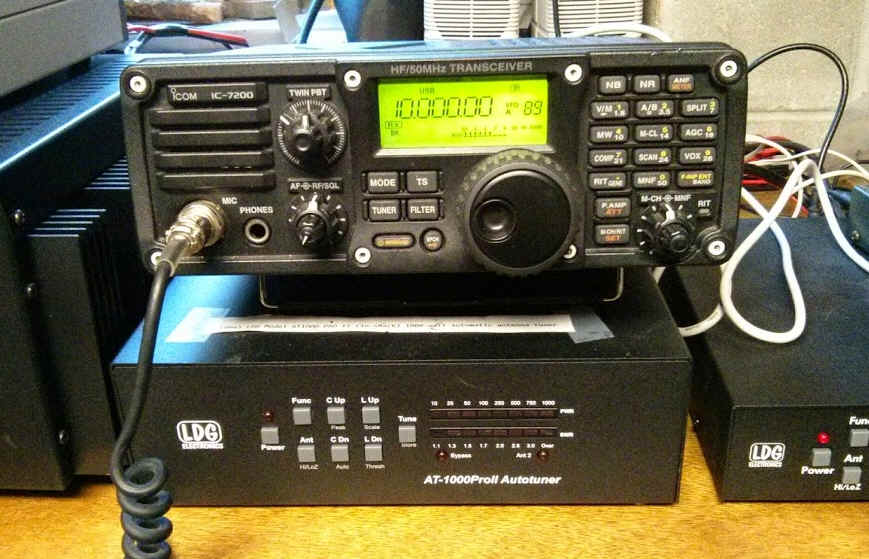 Equipment connections are happening, and the list is open! If you have a request for the Equipment Connection, contact me, leaving your name and phone number. I will call you to discuss your request. Please note that it may take several days for a return call due to all the other things going on in the Handiham Program. If you don't hear back from me after two weeks, you may contact me a second time. Additionally, if you have received any equipment from the Handiham Program during the last 12 months, you will automatically be placed at the bottom of the list so that others can also participate in the Equipment Connection.
Many thanks to the numerous people who have offered equipment for Handiham Members. If you have equipment that you would like to donate to a Handiham Program member, please email Lucinda at Lucinda.Moody@allina.com or call 1-612-775-2290.
---
Help Needed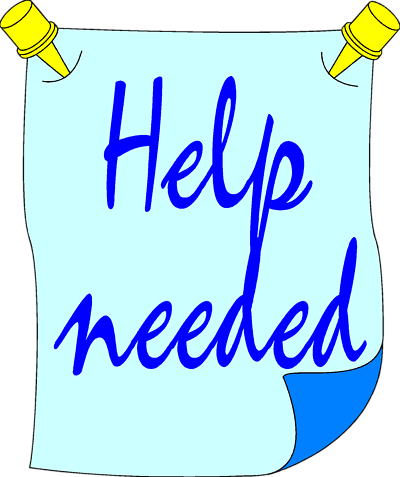 The Handiham Program needs contributors to Handiham World. Do you have a particular interest in amateur radio that you would like to share with others? Maybe you have a particular mode or band you like to operate and have learned a lot about. Or maybe you have some great stories to share from your experiences in the amateur radio hobby. Put your writing skills to work for Handiham World by sending your submissions to Lucinda.Moody@allina.com.
We are always looking for more readers, including some with a background in teaching in STEM related fields, especially if you have also worked with students requiring accommodations. We also need some readers with a background in teaching in STEM related fields, especially if you have also worked with students requiring accommodations. This volunteer position requires you to use your own equipment to record, however, we will provide the reading materials. If you or someone you know would like to try reading material for the members only section, please contact me for more information on how to submit a demo recording.
We need help updating our available resources for members. If you are blind and enjoy using your ham radio or assistive technology related devices, your assistance is especially needed. It would be a big help to your fellow Handiham Members if you would record a tutorial or product review. These need to be sent in Mp3 format, and the Handiham Program reserves the right to edit the recordings as needed before publishing in the Members Only section of the Handiham.org website. Please contact me at Lucinda.Moody@allina.com or 612-775-2290 if you have any questions.
I want to say a big thank you to those who have made or volunteered to make tutorials for the Members Only portion of the website. We have already had a number of members step up to offer their services, and their help is greatly appreciated! We also have some new readers who are working on some books, so keep watching for website updates as we add more content.
---
Check into our Handiham nets… Everyone is welcome!
How to find the Handiham Net:
The Handiham EchoLink conference is 494492. Connect via your iPhone, Android phone, PC, or on a connected simplex node or repeater system in your area.
The Handiham DMR Talkgroup on Brandmeister is 31990. On AllStar, it is available at node 47367.
The Handiham Net will be on the air daily. If there is no net control station on any scheduled net day, we will have a roundtable on the air get-together.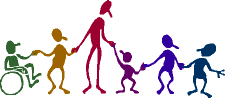 Our daily Echolink net continues to operate for anyone and everyone who wishes to participate at 11:00 hours CDT (Noon Eastern and 09:00 Pacific), as well as Wednesday evenings at 19:00 hours CDT (7 PM). If you calculate GMT, the time difference is that GMT is five hours ahead of Minnesota time during the summer.
Doug, N6NFF, poses a trivia question in the first half of the Wednesday evening session, so check in early if you want to take a guess. The answer to the trivia question is generally given shortly after the half-hour mark. During the Friday Mid-day net, Jim, KE5AL, asks a question from the current Extra Class pool. The answer is given at the end of the net. A big THANK YOU to all of our net control stations and to Diane, KK6LOE, our Net Manager.
---
Membership
You can pay your Handiham dues and certain other program fees on line. Simply follow the link to our secure payment site, then enter your information and submit the payment.

Handiham annual membership dues are $15.00. The lifetime membership rate is $150.00.
MEMBERSHIP DUES PAYMENT LINK
If you want to donate to the Handiham Program, please use our donation website. The instructions are at the following link:
DONATION LINK
As always, while our other services require that you have a current Handiham Program membership, you do not have to be a member to receive the Handiham World E-Letter.
How to contact us
There are several ways to contact us.
Postal Mail:
Courage Kenny Handiham Program
3915 Golden Valley Road MR 78446
Golden Valley, MN 55422
E-Mail: handiham@allina.com
Preferred telephone: 1-612-775-2291
Toll-Free telephone: 1-866-HANDIHAM (1-866-426-3442)
Note: Tuesdays through Thursdays between 9:00 AM and 3:00 PM United States Central Time are the best times to contact us.
You may also call Handiham Program Coordinator Lucinda Moody, AB8WF, at: 612-775-2290.
73, and I hope to hear you on the air soon!
For Handiham World, this is Lucinda Moody, AB8WF
The weekly e-letter is a compilation of assistive technology, operating information, and Handiham Program news. It is published on Mondays, and is available to everyone free of charge. Please email handiham@allina.com for changes of address, unsubscribes, etc. Include your old email address and your new address.
Podcast: Play in new window | Download