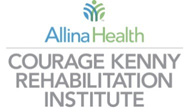 Courage Kenny Rehabilitation Institute Handiham World Weekly E-Letter for the week of April 26, 2021
This is a free weekly news & information update from the Courage Kenny Handiham Program, serving people with disabilities in Amateur Radio since 1967.
Our contact information is at the end.
Listen here:
https://handiham.org/audio/handiham26APR2021.mp3

Get this podcast in iTunes:
https://itunes.apple.com/us/podcast/handiham-world/id1457854439?mt=2&app=podcast
RSS feed for the audio podcast if you use other podcasting software:
https://handiham.org/wordpress1/feed/podcast/
Subscribe or change your subscription to the E-mail version here.
---
Welcome to Handiham World.
In this edition:
A note from the coordinator
News in Assistive Technology
From the Mailbag
Interview of the Week
Ham Radio in the News
A Dip in the Pool
Website Update
Equipment Connection
Help Needed
Check into our nets!
…And more!
---
A note from the coordinator…
After 14 years, the Echolink program has been updated for computer users! With the new version, numerous issues were fixed and references to outdated technology such as dial-up internet removed. The new version migrated to 16-bit audio to match modern sound cards, offering noticeably better audio quality. You can find the download for the new update at: https://secure.echolink.org/download.htm
This Friday, April 30th, the Handiham Program will celebrate its 54th anniversary. That is a pretty special accomplishment for any organization! We will be celebrating with a QSO party sponsored by the Handiham Radio Club, and all currently licensed Handiham Program members are welcome and encouraged to participate. The object is to work as many stations as possible during the contest period. Participants may use all amateur bands and modes to make contacts, including digital and VOIP modes. The contest will start at 1900 UTC on April 30th and run through 1900 UTC on May 1st. Logs will be required and may be submitted by mail or email no later than June 1st. The exchange is simply name and state, province, or country, and one point will be given per contact. Please have contacts QSL direct to the Handiham Program. Listen out for CQ Handiham 54!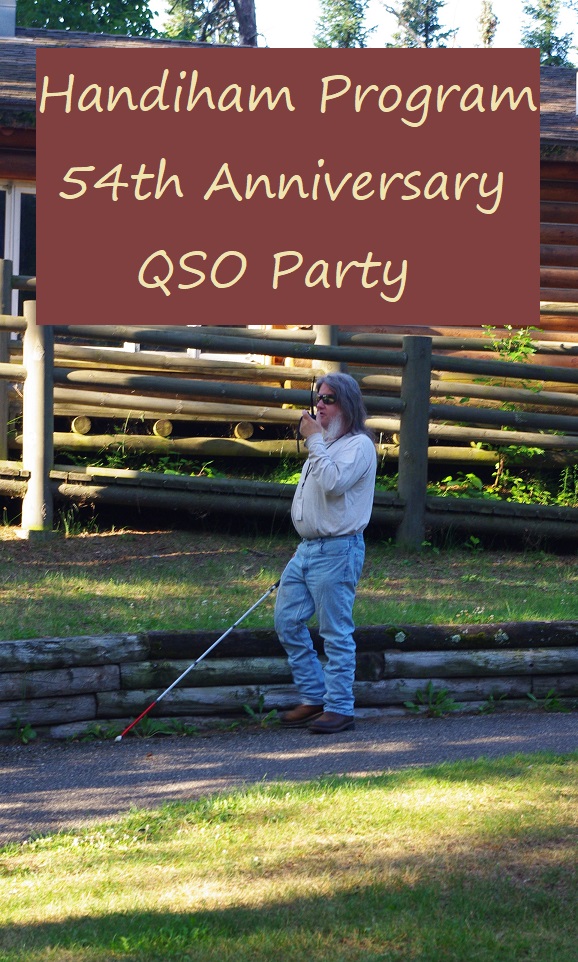 Also, in honor of the upcoming 54th anniversary of the Handiham Program, we will be having a Zoom Gathering on Saturday, May 1st, at 3:00pm Central Time. Please check your email for instructions on how to get an invitation to this event. We will be sharing memories of the Handiham Program, so bring your best stories from the past 54 years.
We are getting ready for our first virtual Technician Class series this summer. Classes will be held once weekly over Zoom, and students will get a recording of each class along with a list of the questions from the question pool that were covered in that week's class. To receive an application, please contact Pemdy.
We are on week nine of the Intermediate Morse Code Class series with only three more weeks to go! Students attend an interactive class using the Zoom platform and receive class recordings and practice recordings each week in Mp3 format. For this class, students start out knowing the letters, numbers, and prosigns. We focus on increasing their ability to copy and developing their sending skills, working toward a speed of around 13 words per minute by then end of the series. Of course, students will need to practice regularly outside of class to be successful. If you are looking for a basic class to begin your process of learning Morse code, you can contact Pemdy to be put on the list for an application for the class that is planned for September.

Due to the spread of COVID-19, we are not working from the office right now. We are still able to check our phone messages and return phone calls, and mail will be picked up as often as possible. Of course, the best way to get in touch with us during this time is via email.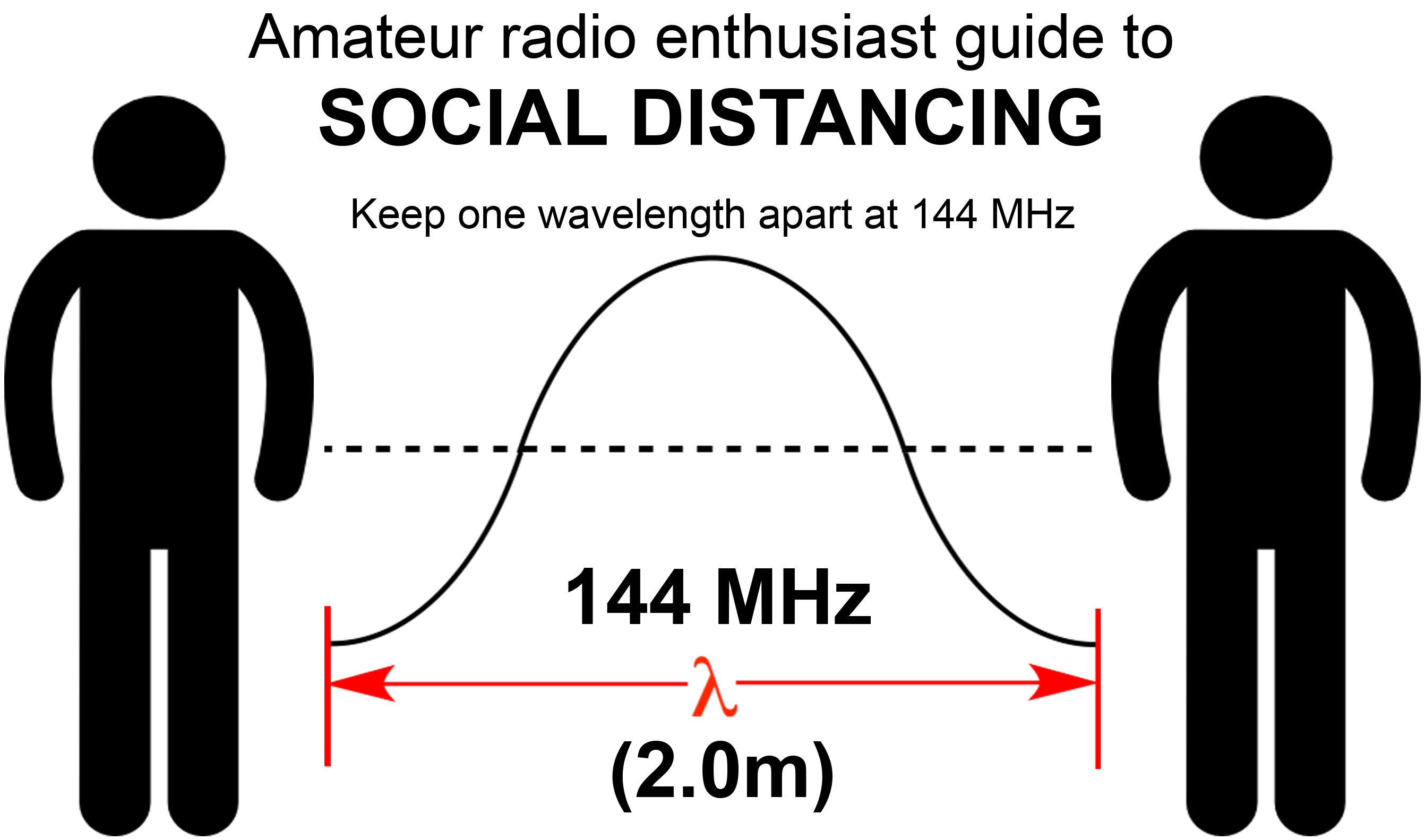 Along with the release of the new On the Air magazine, the magazine for beginner-to-intermediate ham radio operators, the ARRL is also doing a monthly podcast to take a deeper look at some of the topics and projects included in the magazine. The latest episode of the On the Air podcast (Episode 16) covers everything about Parks on the Air. You can check it out at http://www.arrl.org/on-the-air-podcast.
If you are having trouble receiving your E-Letter, you can always go to https://handiham.org/wordpress1/weekly-e-letter/ to see the latest E-Letter. Additionally, you can go to https://handiham.org/audio/handiham.mp3 to listen to the current podcast. These links are updated each time a new E-Letter and podcast is released.
Pemdy and I will be working during our usual office hours this week. If you call the Handiham Program office, please leave a message, and we will return your call as soon as we are available. When you leave that message, don't forget to leave your name, phone number, call sign, if you have one, and the reason for your call. Also, if you send an email, please include your name along with your call sign, and the reason for your email to speed up the response time. As always, if you need to update anything like your contact information, call sign, license class, membership, or members only log-in information, you can email us at handiham@allina.com.
In the E-Letter, there is an article about TranscribeGlass, another article about increasing activity in Solar Cycle 25, and a look back at a 2018 interview with Jerry Kloss in honor of our upcoming 54th anniversary. Of course, you can also find the regular articles you see here each week.
Do you have a story to share about assistive technology or ham radio related activities? Please send your articles and stories via email to Lucinda.Moody@allina.com or by calling me at 612-775-2290.
---
News in Assistive Technology
TranscribeGlass
Because hearing aids and cochlear implants along with smart glasses are so expensive, a young man from New Delhi, India, is on a mission to provide an affordable solution, TranscribeGlass. This will allow the user to read closed captions while maintaining eye contact and to have access to facial expressions, lip reading, and hand gestures during conversations. An early beta version is expected to be released later this summer. You can learn more by checking out the following website at: https://www.transcribeglass.com/.
---
From the Mailbag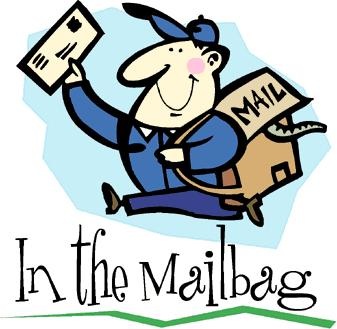 Hi Lucinda,

It was in the 70s a few weeks ago, and I had my Handiham sweatshirt on as I attempted to set up some wire antennas. I had to remove the shirt as I tied a 10 meter dipole from our front stoop to a small tree in the front lawn. It wasn't the best antenna as the center drooped to about head level when I attached some RG8X to the center insulator.

Then, I went for my second Moderna vaccine, and we had snow on the grass and the temperature was in the 20s. It was nice to have the Handiham knit cap that day.

I'm making a little progress with my used Kenwood TS-590SG. My first antenna was a 40 meter HamStick on a magnet mount base. I noticed S6 to S9 noise levels. I went through the house and turned off LED bulbs and the dehumidifier in the basement. The noise was almost gone, but I could not hear much. My friend Doug lives a mile from me, and I asked him to listen on his SWL receiver. He could barely hear me. I checked on the HamStick and found that the wind had blown it from the metal chair I was using as a base. It was in the wet grass and wasn't a good antenna for receive or transmit.

I've had better luck with a 6 meter mobile HamStick. I can work two local repeaters, and I'm hoping to catch a band opening sometime.

Well, 73 for now,

Mark, WB3CAI
---
Hello Lucinda and Pemdy,

As I reflect on the approaching fifty-four-year celebration of the Handiham Program, I often wonder what founder, Ned Carmen, W0ZSW, would think. Your modern-day leadership, the excellent volunteer staff, and world-wide membership, I guess one could say, the Program has come a long way. As a member since 1973, I just wanted to say thank you for your leadership and for all the volunteers and members who make the program the success it is.

73,

Jerry Kloss, N0VOE
---
Interview of the Week
In honor of our upcoming 54th anniversary celebration, we pulled an interview with Jerry Kloss from our archives. This was recorded when Nancy Meydell, our long-time Handiham secretary, retired. Please enjoy this look back.
Editor's note: This interview took place on Jerry's patio, so some extra noise can be heard in the background thanks to yard work next door.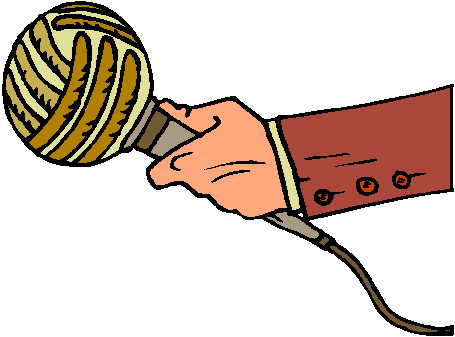 LM: We are out on the back patio with Jerry, N0VOE. Do you want to tell us a little about what you did today?

JK: Well, we had a farewell lunch to a real pillar at the Handiham Program over the years, Nancy Meydell. I was able to meet some of the other staff including Pemdy, the new secretary. We also covered the groundwork for my volunteering with the program in the future.

LM: That's great! I have a lot of fond memories of you as Student Coordinator. Why don't you tell a little about your history with the Handiham Program.

JK: The history with the Program goes back to 1985. When I joined, I was still working for MNDOT as a dispatcher in the office. One of the technicians said I ought to look into the Handiham Program. I didn't have a clue what he was talking about. That's where it all began in 1985. Of course, over the years with the tutorials and study programs along with the camps, I now enjoy a General class license.

LM: What kind of station do you have at your house?

JK: I have a Kenwood 450 with the speech chip in it. I have a computer with JAWS. I also have a G5RV up in the woods here. For 2 meters, I have an Icom 3230H mobile with a Ringo Ranger up on the roof. The 2 meter / 440 radio is a mobile but has never been outdoors. That's where I enjoy the Handiham nets. And on Wednesday nights, I use the Kenwood THF6a on the patio here to participate in the net.

LM: So it sounds like you are kind of a Kenwood guy.

JK: Yeah, that's for sure.

LM: What are some of your memories about the Handiham Program from over the years?

JK: We go back to the winter camp in Malibu, California. We taught all the license classes there. Of course, the summer camps happened every year at Courage North on Lake George. As a volunteer coming into the Courage Center, I worked half days, four days a week. And being able to work with the new students in the Program was just a delight for me. They would call in, and Nancy would connect someone that wants to learn about ham radio. Often times, they would identify as someone that was losing their eye sight and so on. They would want to know what this was about, and that was right down my alley. I was able to demonstrate JAWS on the computer using a speaker next to the phone.

JK: I would ask them about their computer skills. Sometimes they would say they could not use a computer anymore because they could not see. That would launch me into a JAWS demonstration. So, I had kind of a two-pronged approach to new students along with the enthusiasm for the hobby itself. I was able to show them how they could still function with a computer. We also had a station active in those days, W0ZSW. Of course, Ned Carman, the founder of Handihams, that was his call. We ran a noon net every day right from Courage Center. We would have stations and Handiham members checking in from around this country and around the world. Echolink was just starting to take hold then allowing more people to be active on the net with their computers, and that continues today.

LM: How did you get into ham radio?

JK: It was recommended to me that I should try it because of my work with MNDOT in dispatch. I worked in the dispatch office. At the time, I had never heard of the program and never gave this hobby a thought. It didn't take long, however, to catch hold. In enjoy people, and I just enjoyed talking to stations around the state and around the world. In my neighborhood here with my handheld, I enjoy walking. I have my radio set on my local repeater that Don, N0BVE, and Matt, KA0PQW, provide us and can be visiting with my friend Christoph, DF9WM, in Germany. And a neighbor would ask who I was talking to, and when I told them I was speaking to my friend in Germany, it would really get their attention. The hobby has endless opportunities if you care to reach for them

LM: Absolutely.

JK: And isn't it interesting that you are now interviewing me. I remember when you first contacted the Handiham office to see if the Program could work for you. We had a long discussion, and now you are here. Isn't that interesting to ponder that.

LM: Yes, you were my student coordinator when I joined the Program.

JK: Isn't that fun?

LM: I remember that first conversation with you.

JK: I remember when you came to your first radio camp and you rode a bus for two days or something.

LM: Yes, I rode for about 26 hours to get to radio camp. I took a bus from Grand Rapids, Michigan, all the way to Bemidji.

JK: Yes, and you were badly in need of a shower!

LM: Oh yes! I came through Chicago and Minneapolis, changing buses in both of those locations. But it was worth it. You were very good at talking up radio camp, and I definitely wanted to experience that.

JK: And I remember when you arrived, and after getting comfortable for a couple of days, listening to you sitting down to play that piano. At that time, I went to Pat Tice, WA0TDA, who was the director at the time, and I told him that someday you could reap rewards for the Handiham Program. I just had a hunch.

LM: You know, we had fun with the piano that week. We did all kinds jamming with the various musicians and music that week.

JK: Yeah. I am sure on this day, June 22, 2018, you are going to take this program a long way. I don't know for myself at age 81 that I am going to be around that long, but I am looking forward to tracking your direction and leadership with the Handiham Program going forward.

LM: Well, it's a privilege to get to do this. Not everybody is blessed to be able to work in a job that is their passion. And I am incredibly lucky to have this opportunity.

JK: I would have to argue that it goes both ways. I think you and the new secretary, Pemdy, that I met today—somehow there is energy in the handshake she gave me. I think that energy will also take the program down the road. I think everybody has to give her time to get anchored in how things work. Who knows? Maybe we can get her to get an amateur radio license.

LM: Well, she is stepping into some pretty big shoes coming after Nancy. While Nancy did an incredible job trying to prepare everything to make the transition as easy as possible, the reality is that it will never be totally easy to transition into a job as complicated as this. But I think she is going to be amazing.

JK: Pemdy, over time, will make it her Program in the sense of how she operates, but I think the foundation is there for her to move forward.

LM: Oh, yes. Nancy left a lot there, and now Pemdy just has to figure it out and make it her own. And that's what we expect. We don't expect things to be exactly as they were when Nancy was here because Pemdy is somebody different—just like Nancy did not do everything exactly like her predecessor. So, we expect to see changes here and there in how things. And that's the advantage of bringing on new people because some of those changes are good for the Program.

JK: And you personally have to allow yourself room for some adjustment as you move forward and make the Program yours.

JK: I think your supervisor Matt, that I met today, is going to be a real positive resource to draw from.

LM: Matt has been really good for the program. For people who have been around for a while, he is in the position that Eric Larsen used to be in with the program. While he does not have a hands-on position with the program, he is the person next in line above me. He has a passion for assistive technology, and he has been a breath of fresh air for the program.

JK: I sensed that. You know, ham radio is one thing, but the technology changes every day, and he seems to be rooted in technology for people with disabilities and challenges. I think he will do the Handiham Program well.

LM: He is very good at running interference with Allina for us because our program is different than anything else. Basically, he helps and steps in and brings his boss in when we need their assistance to accomplish our goals.

JK: Isn't it interesting to ponder what Ned Carman, W0ZSW, would think today. His history with the Program is on the website. I wonder if he ever imagined that the program would be what it is today. I often think of that.

LM: You know, I think he would smile about what we are doing today. One of the changes that I have made to the program is a much bigger focus on assistive technology because no matter what your disability, assistive technology can make a big difference in quality of life.

JK: I guess we could say it another way—he got a lot of mileage out of cassette tapes. That's how we learned in those days. And, oh, that tape machine would break down in the back room of the Handiham Program! But now with the online concept of the program, who knows where it is going to go?

LM: We still do some cartridges for people, but it is the NLS Talking Book Player cartridges instead of the old tapes, so there are no broken tapes to fix. And essentially those NLS cartridges are like a glorified thumb drive.

JK: Yes, they are wonderful. I get many hours of entertainment with mine.

LM: They are great. We still have people who are not necessarily ready to face the technology involving a computer, so we continue to put some things on cartridges for people. We have some people who prefer to receive the newsletter and study materials that way. We put out the monthly digest on cartridges for those who want them, including the last month's podcasts and the readings from QST and CQ that are done by Bob Zeta and Jim Perry. It is sort of "old school" but not as "old school" as it used to be.

JK: Now, I don't recognize those names, but we should play let's pretend. Let's pretend that it is a year or two from now. Where do you see the Program? Do you see it more in the area of computer technology, or are you going to try to retain or support the Handiham Program via cartridge? Is it going to lean more towards computers?

LM: It is kind of already leaning toward computers, but for people who can't handle that level of technology, we do provide the cartridge service. People do have to purchase them, and then they own them. We just load whatever materials they need. I don't anticipate at this point stopping that service because, for various reasons, some people just can't access the materials on the website. I don't want technology to prevent people accessing materials.

LM: But the reality is that we have very much gone in the direction of computer access and people being able to download their own study materials. We are continuing to expand what is being offered online, and we have some new books that are being recorded to post on the website in the Members Only section. These are not just license class materials. These are some books about the history of radio. We are working at expanding what is being offered for download, but if someone needs us to load cartridges, we will still do it.
Stay tuned for a new interview airing in the next issue of Handiham World.
---
Ham Radio in the News
Upswing in Solar Cycle 25 Activity May Have Begun
While it has been a long time in coming, Solar Cycle 25 appears to be gaining traction. This results in improved propagation on the upper bands. With additional active solar regions on the far side of the sun rotating into view, the enhanced propagation may continue for a while. You can read more about what is expected during the first half of Solar Cycle 25 in an article in the May 2021 issue of QST. You can also check out an online article at: http://www.arrl.org/news/upswing-in-solar-cycle-25-activity-may-have-begun
---
A Dip in the Pool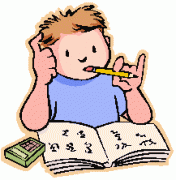 It's time to test our knowledge by taking a dip in the question pool…
Let's go to the General Class pool this week to a question about distress transmissions.
G2B10 When is an amateur station allowed to use any means at its disposal to assist another station in distress?
A. Only when transmitting in RACES.
B. At any time when transmitting in an organized net.
C. At any time during an actual emergency.
D. Only on authorized HF frequencies.
You could be tuning around on 20 meters when you hear a distress call from a maritime mobile station on the Extra Class portion of the band. As a General class operator, you can still respond to this distress call because this is an actual emergency, making answer C the correct choice. If the emergency involves life safety or the immediate protection of property, you can use any frequency to respond. It is a good idea in this situation to keep a log of the event and to first ascertain that the situation is an actual emergency.
---
Website Update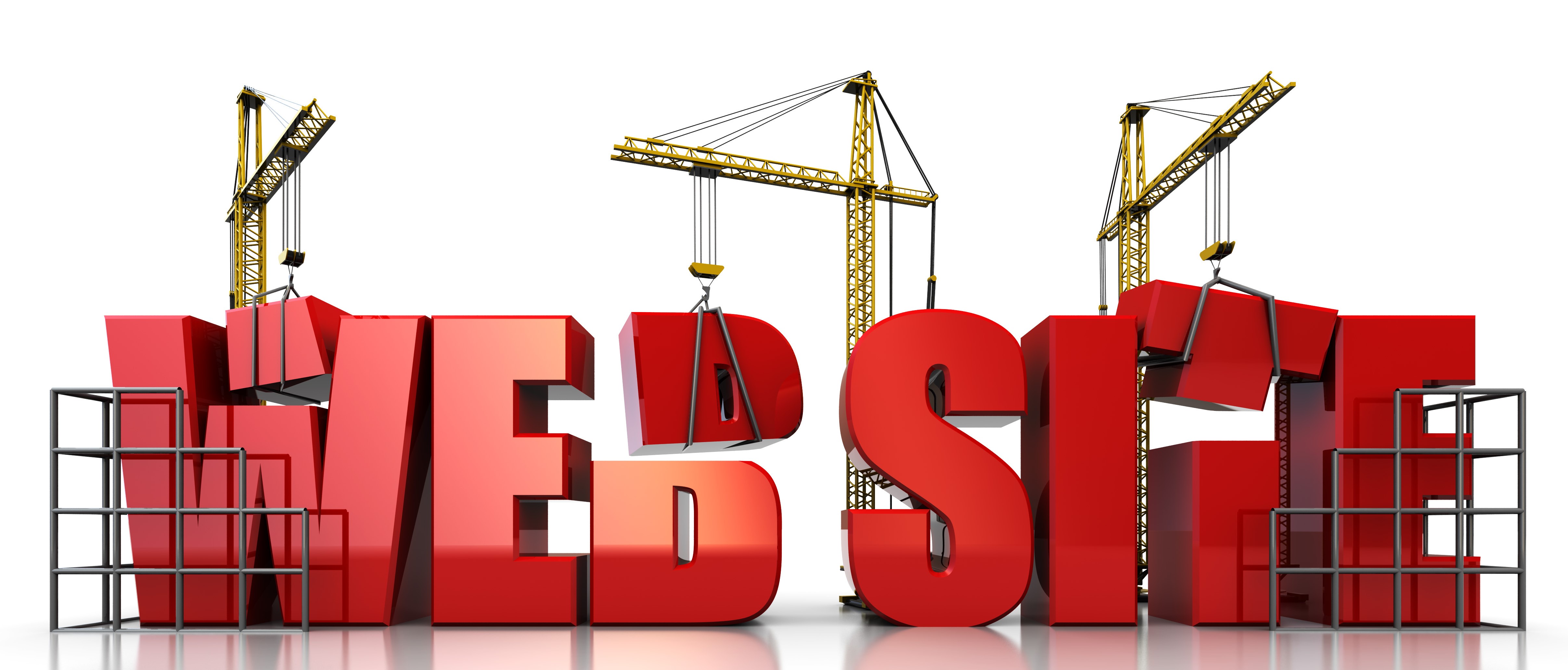 Here are the latest updates on the new Handiham.org website. Don't forget to monitor the site for updates throughout the week. When changes are made, I will post to the website. You can also find the latest updates any time by going to https://handiham.org/wordpress1/website-updates/. If you have any feedback about the website, I would love to hear from you. If you are a current member and your credentials are not allowing you to login to the site, please contact Pemdy for assistance at handiham@allina.com or 612-775-2291.
---
Equipment Connection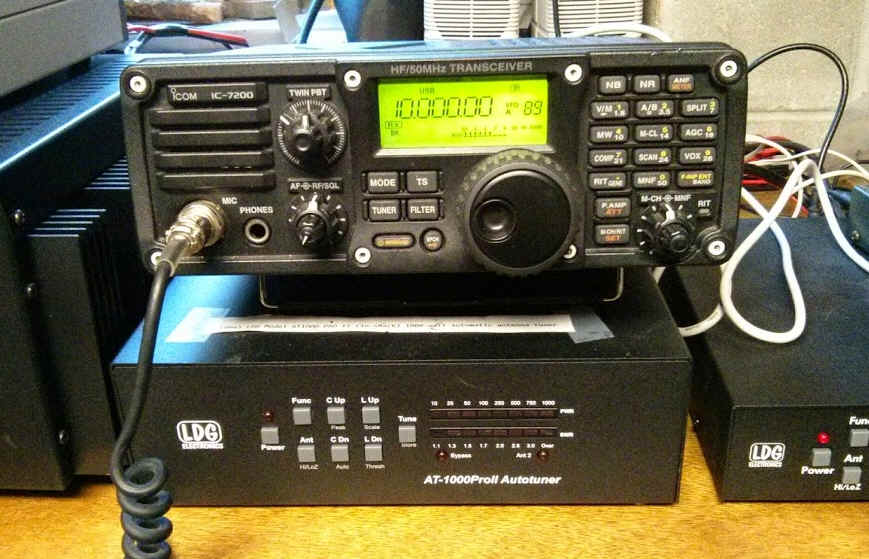 Equipment connections are happening, and the list is open! If you have a request for the Equipment Connection, contact me, leaving your name and phone number. I will call you to discuss your request. Please note that it may take several days for a return call due to all the other things going on in the Handiham Program. If you don't hear back from me after two weeks, you may contact me a second time. Additionally, if you have received any equipment from the Handiham Program during the last 12 months, you will automatically be placed at the bottom of the list so that others can also participate in the Equipment Connection.
Many thanks to the numerous people who have offered equipment for Handiham Members. If you have equipment that you would like to donate to a Handiham Program member, please email Lucinda at Lucinda.Moody@allina.com or call 1-612-775-2290.
---
Help Needed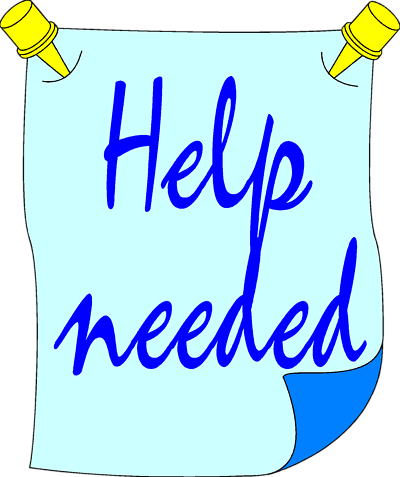 The Handiham Program needs contributors to Handiham World. Do you have a particular interest in amateur radio that you would like to share with others? Maybe you have a particular mode or band you like to operate and have learned a lot about. Or maybe you have some great stories to share from your experiences in the amateur radio hobby. Put your writing skills to work for Handiham World by sending your submissions to Lucinda.Moody@allina.com.
We are always looking for more readers, including some with a background in teaching in STEM related fields, especially if you have also worked with students requiring accommodations. We also need some readers with a background in teaching in STEM related fields, especially if you have also worked with students requiring accommodations. This volunteer position requires you to use your own equipment to record, however, we will provide the reading materials. If you or someone you know would like to try reading material for the members only section, please contact me for more information on how to submit a demo recording.
We need help updating our available resources for members. If you are blind and enjoy using your ham radio or assistive technology related devices, your assistance is especially needed. It would be a big help to your fellow Handiham Members if you would record a tutorial or product review. These need to be sent in Mp3 format, and the Handiham Program reserves the right to edit the recordings as needed before publishing in the Members Only section of the Handiham.org website. Please contact me at Lucinda.Moody@allina.com or 612-775-2290 if you have any questions.
I want to say a big thank you to those who have made or volunteered to make tutorials for the Members Only portion of the website. We have already had a number of members step up to offer their services, and their help is greatly appreciated! We also have some new readers who are working on some books, so keep watching for website updates as we add more content.
---
Check into our Handiham nets… Everyone is welcome!
How to find the Handiham Net:
The Handiham EchoLink conference is 494492. Connect via your iPhone, Android phone, PC, or on a connected simplex node or repeater system in your area.
The Handiham DMR Talkgroup on Brandmeister is 31990. On AllStar, it is available at node 47367.
The Handiham Net will be on the air daily. If there is no net control station on any scheduled net day, we will have a roundtable on the air get-together.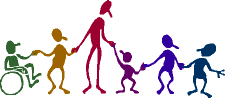 Our daily Echolink net continues to operate for anyone and everyone who wishes to participate at 11:00 hours CDT (Noon Eastern and 09:00 Pacific), as well as Wednesday evenings at 19:00 hours CDT (7 PM). If you calculate GMT, the time difference is that GMT is five hours ahead of Minnesota time during the summer.
Doug, N6NFF, poses a trivia question in the first half of the Wednesday evening session, so check in early if you want to take a guess. The answer to the trivia question is generally given shortly after the half-hour mark. During the Friday Mid-day net, Jim, KE5AL, asks a question from the current Extra Class pool. The answer is given at the end of the net. A big THANK YOU to all of our net control stations and to Diane, KK6LOE, our Net Manager.
---
Membership
You can pay your Handiham dues and certain other program fees on line. Simply follow the link to our secure payment site, then enter your information and submit the payment.

Handiham annual membership dues are $15.00. The lifetime membership rate is $150.00.
MEMBERSHIP DUES PAYMENT LINK
If you want to donate to the Handiham Program, please use our donation website. The instructions are at the following link:
DONATION LINK
As always, while our other services require that you have a current Handiham Program membership, you do not have to be a member to receive the Handiham World E-Letter.
How to contact us
There are several ways to contact us.
Postal Mail:
Courage Kenny Handiham Program
3915 Golden Valley Road MR 78446
Golden Valley, MN 55422
E-Mail: handiham@allina.com
Preferred telephone: 1-612-775-2291
Toll-Free telephone: 1-866-HANDIHAM (1-866-426-3442)
Note: Tuesdays through Thursdays between 9:00 AM and 3:00 PM United States Central Time are the best times to contact us.
You may also call Handiham Program Coordinator Lucinda Moody, AB8WF, at: 612-775-2290.
73, and I hope to hear you on the air soon!
For Handiham World, this is Lucinda Moody, AB8WF
The weekly e-letter is a compilation of assistive technology, operating information, and Handiham Program news. It is published on Mondays, and is available to everyone free of charge. Please email handiham@allina.com for changes of address, unsubscribes, etc. Include your old email address and your new address.
Podcast: Play in new window | Download