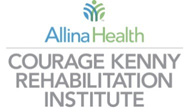 Courage Kenny Rehabilitation Institute Handiham World Weekly E-Letter for the week of May 3, 2021
This is a free weekly news & information update from the Courage Kenny Handiham Program, serving people with disabilities in Amateur Radio since 1967.
Our contact information is at the end.
Listen here:
https://handiham.org/audio/handiham03MAY2021.mp3

Get this podcast in iTunes:
https://itunes.apple.com/us/podcast/handiham-world/id1457854439?mt=2&app=podcast
RSS feed for the audio podcast if you use other podcasting software:
https://handiham.org/wordpress1/feed/podcast/
Subscribe or change your subscription to the E-mail version here.
---
Welcome to Handiham World.
In this edition:
A note from the coordinator
News in Assistive Technology
From the Mailbag
Interview of the Week
Ham Radio in the News
A Dip in the Pool
Website Update
Equipment Connection
Help Needed
Check into our nets!
…And more!
---
A note from the coordinator…
We have already received the first logs from the Handiham 54th Anniversary QSO Party. Thanks to improving band conditions, much fun was had by all, and hundreds of contacts were made. It was a great way to commemorate this momentous achievement!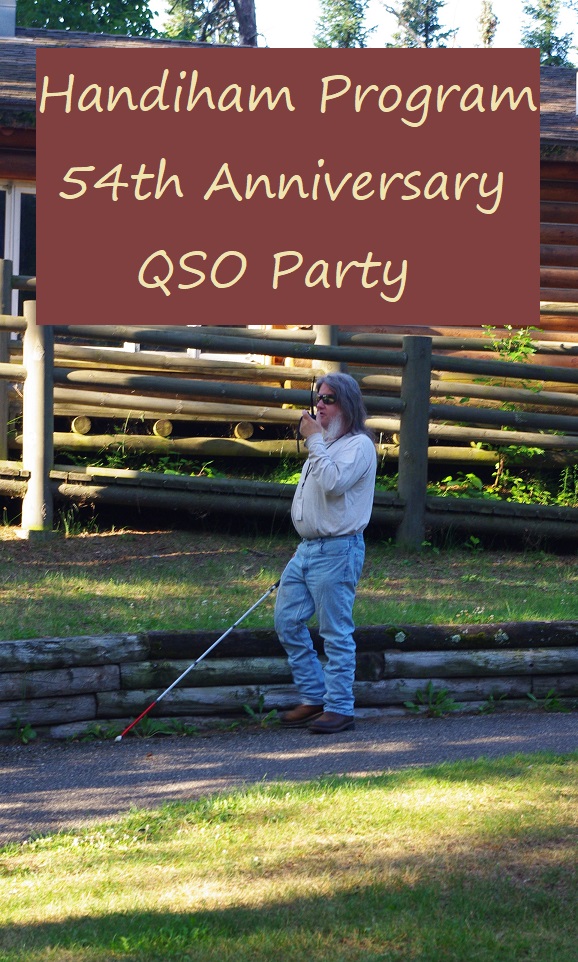 We had a great time at the Zoom Gathering on Saturday in honor of the 54th anniversary of the Handiham Program. Attendees included people new to the Handiham Program and people who have been involved for most of its existence. It was fun to hear the stories people had to share from over the years.
We are getting ready for our first virtual Technician Class series this summer. Classes will be held once weekly over Zoom, and students will get a recording of each class along with a list of the questions from the question pool that were covered in that week's class. Additionally, any students who complete the course, pass their Technician Class exam, and notify the Handiham Program of their new call sign within 6 weeks of the final class will receive a new handheld radio to help them get started in the ham radio hobby. The early-bird class discount ends on May 6th, so contact Pemdy right away if you want to join this class.
This is the tenth week of the Intermediate Morse Code Class series with only a couple more weeks to go! Students attend an interactive class using the Zoom platform and receive class recordings and practice recordings each week in Mp3 format. For this class, students start out knowing the letters, numbers, and prosigns. We focus on increasing their ability to copy and developing their sending skills, working toward a speed of around 13 words per minute by then end of the series. Of course, students will need to practice regularly outside of class to be successful. If you are looking for a basic class to begin your process of learning Morse code, you can contact Pemdy to be put on the list for an application for the class that is planned for September.

Due to the spread of COVID-19, we are not working from the office right now. We are still able to check our phone messages and return phone calls, and mail will be picked up as often as possible. Of course, the best way to get in touch with us during this time is via email.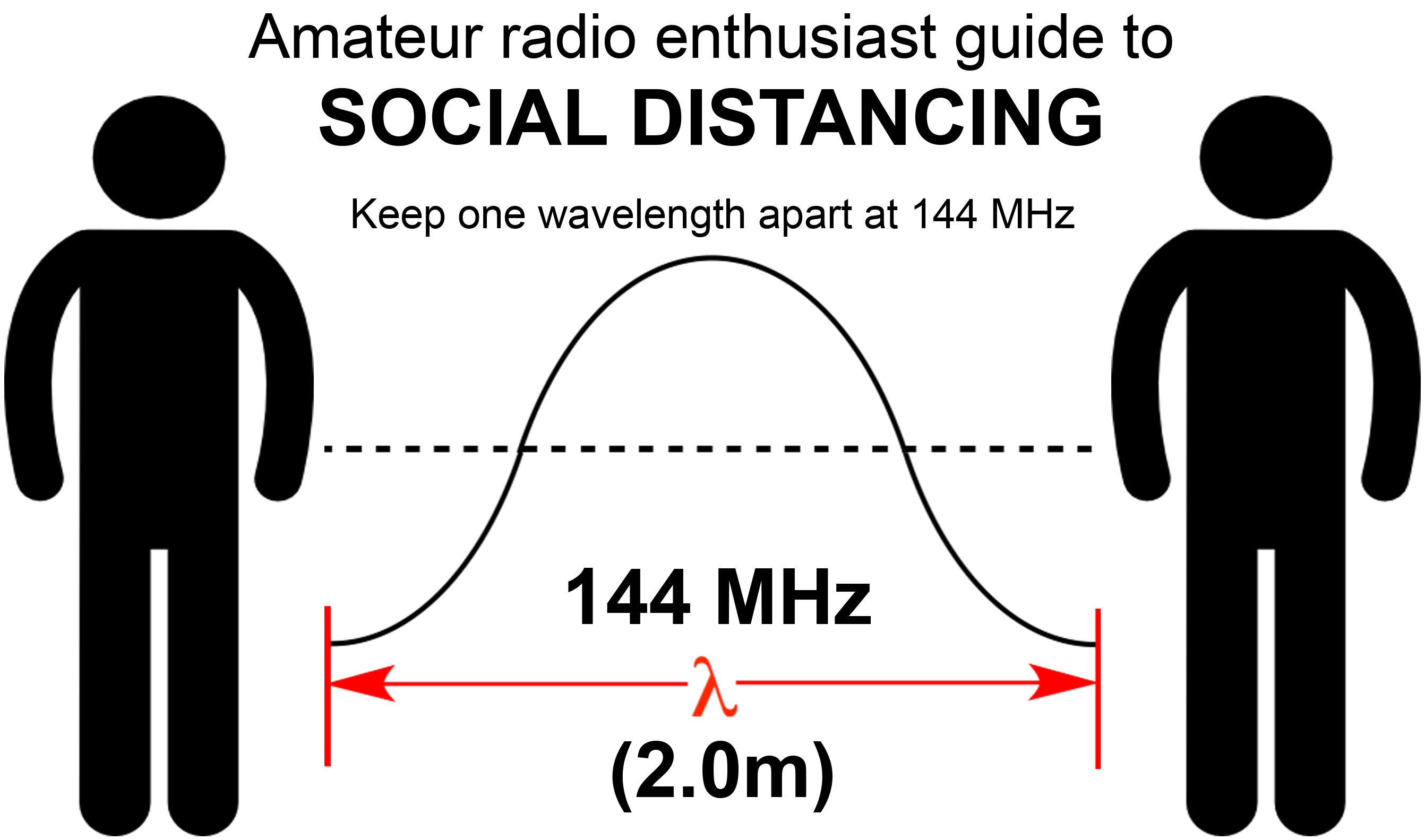 After 14 years, the Echolink program has been updated for computer users! With the new version, numerous issues were fixed and references to outdated technology such as dial-up internet removed. The new version migrated to 16-bit audio to match modern sound cards, offering noticeably better audio quality. You can find the download for the new update at: https://secure.echolink.org/download.htm
Along with the release of the new On the Air magazine, the magazine for beginner-to-intermediate ham radio operators, the ARRL is also doing a monthly podcast to take a deeper look at some of the topics and projects included in the magazine. The latest episode of the On the Air podcast (Episode 16) covers everything about Parks on the Air. You can check it out at http://www.arrl.org/on-the-air-podcast.
If you are having trouble receiving your E-Letter, you can always go to https://handiham.org/wordpress1/weekly-e-letter/ to see the latest E-Letter. Additionally, you can go to https://handiham.org/audio/handiham.mp3 to listen to the current podcast. These links are updated each time a new E-Letter and podcast is released.
Pemdy and I will be working during our usual office hours this week. If you call the Handiham Program office, please leave a message, and we will return your call as soon as we are available. When you leave that message, don't forget to leave your name, phone number, call sign, if you have one, and the reason for your call. Also, if you send an email, please include your name along with your call sign, and the reason for your email to speed up the response time. As always, if you need to update anything like your contact information, call sign, license class, membership, or members only log-in information, you can email us at handiham@allina.com.
In the E-Letter, there is an article about universal accessibility, another article about ham radio assistance in the rescue of a hiker, and the first part of the 54th Anniversary Zoom Gathering where we shared stories from over the years in the Handiham Program. Of course, you can also find the regular articles you see here each week.
Do you have a story to share about assistive technology or ham radio related activities? Please send your articles and stories via email to Lucinda.Moody@allina.com or by calling me at 612-775-2290.
---
News in Assistive Technology
Accessible Technology for All
This talk was given at a local TEDx event, produced independently of the TED Conferences, in Philadelphia, Pennsylvania. One of the speakers was Handiham member, Austin Seraphin, KA3TTT. Blind since birth, Austin shares about his experiences with technology and challenges companies and organizations to make their products universally accessible. Even though this video is from 2014, its message rings true today. You can enjoy watching the entire video at: https://youtu.be/0EQOZRIA-nA.
---
From the Mailbag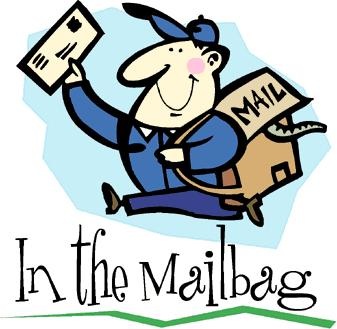 Hi Lucinda,

Congratulations to Handihams on their 54th anniversary. I did some research to aid my memory. That included rereading my letter in the December 21 newsletter. In that letter, I reviewed my connection with Handihams, so I'll go at it here in a different way.

Before Handihams, there were many hams with disabilities, at least here in the Northeast, and somehow we managed to get the help we needed. You could learn a lot by listening on the air and then ask questions, and that is true today. With Handihams, things are more organized. There is one place to go to get study material for license tests and courses on various aspects of ham radio. With modern technology, information exchange is much better than it was in the early years of Handihams, going from a quarterly newsletter (I think) on tape that had to be returned before you could get the next one to email and the web site.

Even those who are still using cartridges are getting better sound quality and the ability to move around the articles on something that is much less likely to break. For example, I read the emails and Zoom sessions in the newsletter, and I am happy to learn of the interest in learning the code even though it is no longer necessary for passing a test. My main amateur radio activity is weak signal work on VHF and UHF, and more often than not, a contact on SSB that is not possible is easy on CW.

Now, let me give something back here. Someone asked if a blind person could install a VGS-1 in a TS-590. Yes, a person with moderate skills can do it. Back in 2012, I did it. That is so long ago that I don't remember many of the details. I do remember one thing. The VGS-1 is installed under a small metal cover on the bottom of the main circuit board. So, first you have to remove the cover. There are four screws on the corners of the cover that must be removed. It is a bit difficult to handle these screws, and I dropped one of them. I looked around on the main circuit board and couldn't find the screw. It is possible the screw fell into the rig on the side of the circuit board. I turned the rig over and gave it a good shake. I didn't hear the screw fall nor did I hear it rattling around the inside of the rig. I finished installing the VGS-1, connected the power cord, and turned on the power, and the rig talked to me. So, I finished putting the rig back together and put it on the shelf where it is today. So, that little metal cover was replaced with three screws, and I never did find the screw that I dropped. So, anyone trying to do this job, be careful handling the screws.

And then there was Roger from Maine who was overwhelmed by his new TS-2000. He mentioned the hundred plus menu items, knobs, and buttons. Roger, it is even worse than you said. Those knobs and buttons have two or even three different functions. In fact, I am very experienced with a number of rigs from over the years, and it took me two or three months to get comfortable with it. The TS-2000 is likely the best amateur transceiver for blind users. It is not perfect, but with the speech from the VS-3 and the beeps, you have access to almost everything. The menus are not much of a problem. The menus are mostly set it and forget it things which you only change to meet your personal needs.

Picture the knobs and buttons as being in-groups for similar types of actions. For example, the three little buttons just to the right of the microphone and earphone jacks control digital signal processing which helps the receiver get the clearest signal. The sixteen buttons to the right of those little buttons are just like the buttons on your telephone and in one configuration are the way you enter numbers. I would agree that you should get the tutorial and work with it. The TS-2000 is a really fine radio, and it is well worth the effort learning to use it.

I hope there are some visually impaired folks out there who are interested in working with tools, soldering, and connecting antennas, power supplies, and other things to their gear. During my time there have been two magazines covering many technical subjects. The Braille Technical Press, put out by Bob Gunderson, W2JIO, covered many subjects. The magazine was produced in braille and talking book records. Unfortunately, I didn't subscribe every year, so I am missing many issues. I did make DAISY CDs with a Plextalk PTR1. I didn't know it at the time, but headings and page marks must be on a phrase boundary, so my headings are not always where they should be. Some day, I'll have to fix that. It would sure be nice to find that somewhere out there in the digital world, there are digital versions of all issues of the magazine.

The magazine that is available in digital text form is the Smith Kettlewell Technical File, edited by Bill Gerrey, WA6NPC,. I downloaded all of the files years ago, and I think it was a zip file. I couldn't find the zip file on the web but you can find the files on www.ski.org. When you get on the site, search for SKTF, and after a bit of wandering around, you will get to a list of issues. You can download the issues from the context menu using, "save as."

I am not much of a fan of tutorials. Sure, they are good for beginners or for someone who gets a new rig and wants to get a quick start. When I want to get down deep into a rig, nothing beats the manual. The manual for the TS-2000, I got from Handihams, recorded by Ken, W9MJY, is excellent. Over the years, I have helped many people, blind and sighted, with the TS-2000. My memory has faded a bit, and I have not done much reconfiguration lately, so, sometimes I get a question I can't answer off the top of my head. Well, I have a text version of the manual that I downloaded from www.icanworkthisthing.com, and I can search the text and find what I am looking for very quickly. That web site hasn't been updated in a number of years, but there is a lot of good stuff out there. I also found the manual for the TS-590s out there. Back in 2012, I got an audio version of the TS-590s manual recorded by SV0XAB. I don't remember the web site where I got it. It is fun reading it with the slight differences from American English.

It is getting really late now. So, that's it for now.

73,

Pete, K1PXE
---
Hi Folks,

Just a note of thanks for the Handiham 54 Celebration Gathering. Modern day Handihams is in good order, thanks to your efforts.

73,

Jerry, N0VOE
---
Interview of the Week
As part of our celebration of the 54th anniversary of the Handiham Program, we held a Zoom gathering on Saturday, May 1st. During the event, we asked members to share any memories and stories and they had from their time in the Handiham Program. Please enjoy the first part of this event.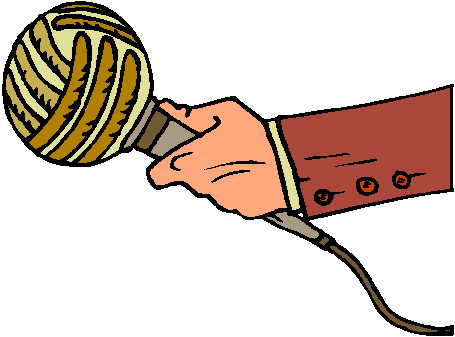 LM: So, let's start out with Matt Arthur. Go ahead.

MA: I tried to do the QSO party on 40 meters, but I discovered an antenna problem, which was a connector in the shack.

LM: Oh, no.

MA: I'm not the greatest at repairing connectors, but I did get it working. So, but kind of not in time for the QSO party, and then didn't figure out what I could do until today. So, I've been messing around with the 7QP a little bit, seventh area QSO party. That's been gone pretty well. Oh, well.

MA: Anyhow, well, I've been a member a long time, I guess since about 78, I suppose. And, oh, I remember going to the early radio camps that I went to, a couple of them and way back when went to, what they called May Convocation, something like that, which was in about this time of year, in May, maybe first, second week in May. And they've had it out at Maple Lake at Camp Courage, which at that time was way different than it is now. And it was actually kind of cool back then.

MA: But anyway, so that's where I met people like Maureen and Sister Alverna. I got to know them a little bit more. You know, old Ward Jensen, I remember him being there. I remember, Pam, N0EFI. I don't know if she's still around. But anyway, I remember running with her that weekend. We had a lot of fun.

MA: But the early radio camps, and we, some of us crazy guys, would put up some 10 meter vertical somewhere and put it out on the air. There's really like us doing some of that stuff back then because we'd crawl up stuff we weren't really supposed to, you know, kind of got ourselves in a little hot water, but who cares? You know, we had a lot of fun doing it. You know, we were like, I was probably 21, 22 you know, something like that. And there were a couple others. Yeah, back then, a lot of kids used to come to camp. We had kids as young 14, 15 there and very much unsupervised, you know. Nothing was supervised very well.

MA: And of course, I became a volunteer in 96, no 1997 or 98, something like that, under Pat Tice and all the California camps, teaching how to hunt power line noise out there. All the, being on the boats and stuff, all the various camps. I remember at the Minnesota camps for a couple of years–two, three years–and I don't remember how many years exactly, but we set up a VHF station, and I mean a real VHF station at Courage North, south of the King Building, with a generator. I mean, it was like a Field Day set up basically. We had a nice tower, 40 foot tower, so a stack of beams on it for 6, 2, and 432. I don't think we ran 222 then. I don't think I had a way to do that portable. But anyway, we did that, and I had a lot of fun. We even attempted some meteors scatter schedules, which didn't really work, but we had fun. We did work some 6 meter stuff from up there and 2 meters, and I think even some 432 stuff back then.

MA: And the cat is here. He says hi, little King Oliver, Little Man. Great. He's down here. I guess that's about it, really. I just thought I'd get on a little bit. Be watching 6 meters. It's that time. We've had a couple of those openings too. Well, I'd better see what the cat's up to. Go ahead, Lucinda. This is KA0PQW

LM: Thanks, Matt. And we'll know that you're listening along even though you may be away here and there. So say hi to the cat for me. Um, next up, let's go to Kitty.

KH: Okay, are you copying?

LM: We are.

KH: Awesome. I just keep hitting the spacebar because sometimes with Alt A, I know if I'm muted or unmuted, and sometimes I don't. So, anyway, this is Kitty W8 Terrific, Delightful, Amateur. No, there's no conceit in my family. I'm the only one left, so I took it all. I'm in Cincinnati, Ohio. I've been with Handihams since '84. And I'll just share some Handiham camp highlights with you.

KH: I never made it to Courage North. I was always either at Maple Lake or the camps in California. And Maple Lake, I started out, I was working at ARRL at the time. And so I knew I was representing ARRL. And as such I wanted to, I was very self-conscious of the image that I was, you know, portraying, and I wanted to do everything right by the League and, you know, basically mind my P's and Q's. Well, with people like Bruce Humphrys, Gary Luciac, Dr. Dave, and Wayne Keeney. Some of you all will remember that motley crew, some of you may not.

KH: They soon got me out of my, you know, formal mode and into the having fun mode. I taught the Novice class of that time with Maureen Pranghofer. And, let's see, Sister Alverna's biggest gripe about me–oh, I could make her so mad. She did not like the time I stayed in the shower. I never thought I stayed in there very long. But Sister inevitably had an issue. And sometimes the curtain wasn't all the way closed like I thought it was, and oh, did she ever get mad.

KH: So, then there was the one day we were out on the dock, and the requirement was that we wear life jackets, even if you were just standing on the dock. Well, I really couldn't buy into that. It was a particularly warm day. I wasn't going to be able to get in the boat. Standing on the dock, I could see no reason for wearing the life jacket. So I didn't. And I went back to my cabin to get ready for supper, change from my swimsuit and stuff, and I couldn't find my clothes. I'm like, really? Where did they go? They were gone.

KH: So, I was really hungry. And I said, finally I just like, bump it. I am going to go eat dinner in my bathing suit, whatever. So, I go to the dining room, and who should greet me at the door, but the director of the Handiham System, Bruce Humphrys, and he got everybody's attention. So, like the room was dead quiet. You could have heard a pin drop. And he announced that I had arrived. And that since I had not worn a life jacket on the dock, I would be wearing one for my meal. So I donned the life jacket, and had supper with my life jacket on and did some detective work to figure out where my clothes had gone and got everything taken care of. But it was pretty funny.

KH: That was also the same year that, I don't know how in the world it happened, but Maureen got stuck under her bed. She had gone down to do something with her guide dog, and somehow she got stuck. And I couldn't lift the bed high enough to get her out. So Gary Luciac and Wayne Keeney came to get her out. And all they could see when they came in were these little feet sticking out. And the rest of Reeny was buried under the bed. Some of it you just kind of had to be there knowing that the character those two people, but those were just a couple highlights. There were many others.

KH: I think one day I heard that Wayne Keeney woke up in his bed was down by the lake, and no longer in the cabin. So, we had lots and lots of good times. But we also learned a lot. And I have become friends and stay friends with a lot of the people that I met at Radio Camp. So, like Matt, I'll be kind of in and out. And I'll pass it back to you, Lucinda. W8TDA.

LM: Thanks, Kitty. You know, I think there's a lot of good stories from over the years of things that went on in this Program. There's been a lot of fun had with this group. So, sometimes it's good to share those. Um, Roger, you had your hand up. Go ahead.

RC: Okay, folks, good afternoon. Kitty, I still want to find out where your clothes went. You'll have to tell us that in the future transmission sometime. This is KA1USA, Roger, from Lisbon, Maine. And I never did make it to a Handiham camp because I'm over here in Maine, and everybody's sort of tucked up over there in the Minnesota-Michigan area. That was a little too far for me to make.

RC: But way back in 1995, I think Handihams used to have a program where they used to sell or at least take donations for equipment, and my wife got me my first HF radio from Handiham. It was a Kenwood TS-440SAT, which I still use to this day. And then I did a crazy thing and got a Kenwood 2000, but that's a whole other story for another time. So I still have my 440 from the old Handiham days. I think my wife picked it up for something like 400 bucks. I don't remember if it was a sale or a donation or how it all worked out, but they used to have some equipment that they were selling off there, so we got that.

RC: So, every time I fire up the Kenwood 440, I have very, very fond thoughts of Handiham and all the members that we were familiar with back then–Maureen and all the folks–sure miss those folks and have watched a bunch of them on the Echolink there. But anyway, just wanted to pop in real quick and say hi to everyone and wish everybody a good day.

RC: I hope everybody made a lot of contacts yesterday, and I did hop on the Echolink to try to get through. I wasn't able to make it over there but had a fun time. And thank you for letting me in and thank you for letting me say some good words, and I think about you guys all the time on my TS-440SAT. Everyone have a wonderful afternoon and a wonderful weekend. This is KA1USA, back over to Lucinda. Thank you so much.

LM: Thank you, Roger. We appreciate you being here. And you know people haven't let a little distance like that stop them from attending in-person events. We have people come from other continents too. And believe me people come from way farther than Michigan and Minnesota. So, don't let a little distance like that stop you.
Stay tuned for the next part of this interview airing in the next issue of Handiham World.
---
Ham Radio in the News
Amateur Radio Credited with Rescue of Back-Country Hiker in Tennessee
A hiker who developed medical issues during a trip to Great Smokey Mountains National Park was rescued thanks to assistance from amateur radio. One of the group members was Tim Luttrell, KA9EBJ, and he put out a call on a local linked repeater for help. Cellular service was unavailable in their location, so without amateur radio, there was no way to reach outside assistance. Another ham, David Manuel, W5DJR, collected information and called 911 for help. He was able to maintain communications during the time it took for the national park EMS to reach the group. The injured hiker was hospitalized and required surgical treatment and follow-up rehabilitation. Each of the hams involved will be awarded a Certificate of Merit during the ARRL Tennessee State Convention in June. You can read more at: http://www.arrl.org/news/amateur-radio-credited-with-rescue-of-back-country-hiker-in-tennessee
---
A Dip in the Pool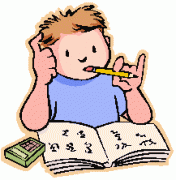 It's time to test our knowledge by taking a dip in the question pool…
Let's go to the Extra Class pool this week to a question about DSP noise filters.
E4E02 Which of the following types of noise can often be reduced with a digital signal processing noise filter?
A. Broadband white noise.
B. Ignition noise.
C. Power line noise.
D. All of these choices are correct.
Modern HF transceivers typically contain a digital signal processing filter. While it's always best to remove the source of your noise, if you need to make that contact immediately, the DSP filter can reduce broadband white noise, limit power line noise, and decrease ignition noise. This makes answer D the correct choice. You still want to develop your noise hunting skills, so you can track down the source and work to eliminate it.
---
Website Update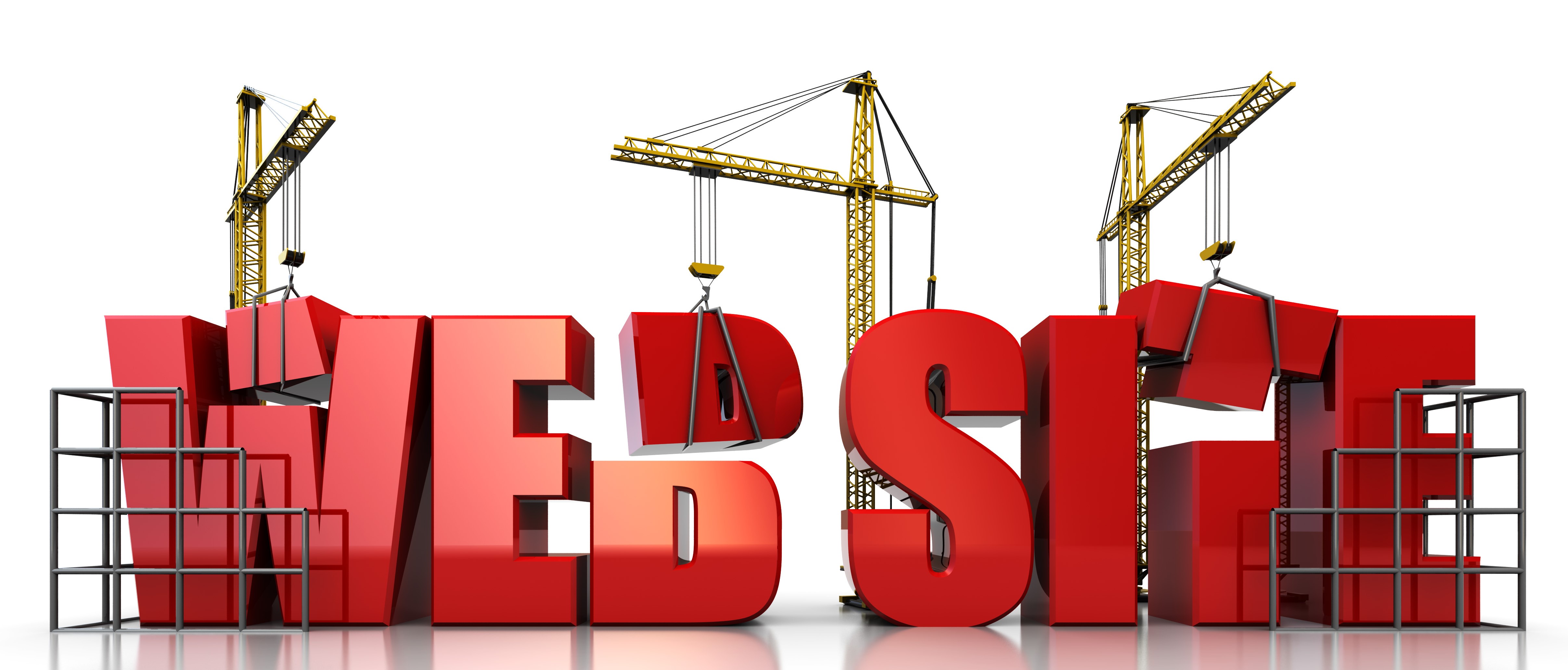 Here are the latest updates on the new Handiham.org website. Don't forget to monitor the site for updates throughout the week. When changes are made, I will post to the website. You can also find the latest updates any time by going to https://handiham.org/wordpress1/website-updates/. If you have any feedback about the website, I would love to hear from you. If you are a current member and your credentials are not allowing you to login to the site, please contact Pemdy for assistance at handiham@allina.com or 612-775-2291.
The May issue of the QCWA Journal is now available in Mp3 audio in the Magazines and Newsletters section of the Members Only website.
---
Equipment Connection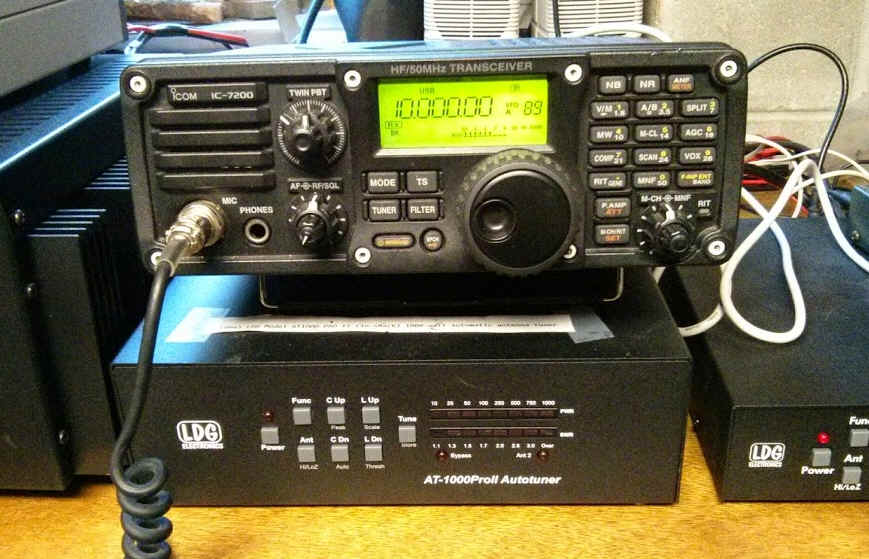 Equipment connections are happening, and the list is open! If you have a request for the Equipment Connection, contact me, leaving your name and phone number. I will call you to discuss your request. Please note that it may take several days for a return call due to all the other things going on in the Handiham Program. If you don't hear back from me after two weeks, you may contact me a second time. Additionally, if you have received any equipment from the Handiham Program during the last 12 months, you will automatically be placed at the bottom of the list so that others can also participate in the Equipment Connection.
Many thanks to the numerous people who have offered equipment for Handiham Members. If you have equipment that you would like to donate to a Handiham Program member, please email Lucinda at Lucinda.Moody@allina.com or call 1-612-775-2290.
---
Help Needed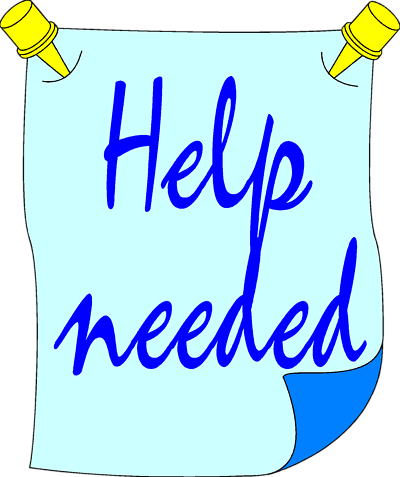 The Handiham Program needs contributors to Handiham World. Do you have a particular interest in amateur radio that you would like to share with others? Maybe you have a particular mode or band you like to operate and have learned a lot about. Or maybe you have some great stories to share from your experiences in the amateur radio hobby. Put your writing skills to work for Handiham World by sending your submissions to Lucinda.Moody@allina.com.
We are always looking for more readers, including some with a background in teaching in STEM related fields, especially if you have also worked with students requiring accommodations. We also need some readers with a background in teaching in STEM related fields, especially if you have also worked with students requiring accommodations. This volunteer position requires you to use your own equipment to record, however, we will provide the reading materials. If you or someone you know would like to try reading material for the members only section, please contact me for more information on how to submit a demo recording.
We need help updating our available resources for members. If you are blind and enjoy using your ham radio or assistive technology related devices, your assistance is especially needed. It would be a big help to your fellow Handiham Members if you would record a tutorial or product review. These need to be sent in Mp3 format, and the Handiham Program reserves the right to edit the recordings as needed before publishing in the Members Only section of the Handiham.org website. Please contact me at Lucinda.Moody@allina.com or 612-775-2290 if you have any questions.
I want to say a big thank you to those who have made or volunteered to make tutorials for the Members Only portion of the website. We have already had a number of members step up to offer their services, and their help is greatly appreciated! We also have some new readers who are working on some books, so keep watching for website updates as we add more content.
---
Check into our Handiham nets… Everyone is welcome!
How to find the Handiham Net:
The Handiham EchoLink conference is 494492. Connect via your iPhone, Android phone, PC, or on a connected simplex node or repeater system in your area.
The Handiham DMR Talkgroup on Brandmeister is 31990. On AllStar, it is available at node 47367.
The Handiham Net will be on the air daily. If there is no net control station on any scheduled net day, we will have a roundtable on the air get-together.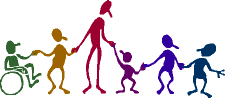 Our daily Echolink net continues to operate for anyone and everyone who wishes to participate at 11:00 hours CDT (Noon Eastern and 09:00 Pacific), as well as Wednesday evenings at 19:00 hours CDT (7 PM). If you calculate GMT, the time difference is that GMT is five hours ahead of Minnesota time during the summer.
Doug, N6NFF, poses a trivia question in the first half of the Wednesday evening session, so check in early if you want to take a guess. The answer to the trivia question is generally given shortly after the half-hour mark. During the Friday Mid-day net, Jim, KE5AL, asks a question from the current Extra Class pool. The answer is given at the end of the net. A big THANK YOU to all of our net control stations and to Diane, KK6LOE, our Net Manager.
---
Membership
You can pay your Handiham dues and certain other program fees on line. Simply follow the link to our secure payment site, then enter your information and submit the payment.

Handiham annual membership dues are $15.00. The lifetime membership rate is $150.00.
MEMBERSHIP DUES PAYMENT LINK
If you want to donate to the Handiham Program, please use our donation website. The instructions are at the following link:
DONATION LINK
As always, while our other services require that you have a current Handiham Program membership, you do not have to be a member to receive the Handiham World E-Letter.
How to contact us
There are several ways to contact us.
Postal Mail:
Courage Kenny Handiham Program
3915 Golden Valley Road MR 78446
Golden Valley, MN 55422
E-Mail: handiham@allina.com
Preferred telephone: 1-612-775-2291
Toll-Free telephone: 1-866-HANDIHAM (1-866-426-3442)
Note: Tuesdays through Thursdays between 9:00 AM and 3:00 PM United States Central Time are the best times to contact us.
You may also call Handiham Program Coordinator Lucinda Moody, AB8WF, at: 612-775-2290.
73, and I hope to hear you on the air soon!
For Handiham World, this is Lucinda Moody, AB8WF
The weekly e-letter is a compilation of assistive technology, operating information, and Handiham Program news. It is published on Mondays, and is available to everyone free of charge. Please email handiham@allina.com for changes of address, unsubscribes, etc. Include your old email address and your new address.
Podcast: Play in new window | Download