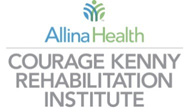 Courage Kenny Rehabilitation Institute Handiham World Weekly E-Letter for the week of May 10, 2021
This is a free weekly news & information update from the Courage Kenny Handiham Program, serving people with disabilities in Amateur Radio since 1967.
Our contact information is at the end.
Listen here:
https://handiham.org/audio/handiham10MAY2021.mp3

Get this podcast in iTunes:
https://itunes.apple.com/us/podcast/handiham-world/id1457854439?mt=2&app=podcast
RSS feed for the audio podcast if you use other podcasting software:
https://handiham.org/wordpress1/feed/podcast/
Subscribe or change your subscription to the E-mail version here.
---
Welcome to Handiham World.
In this edition:
A note from the coordinator
News in Assistive Technology
From the Mailbag
Interview of the Week
Ham Radio in the News
A Dip in the Pool
Website Update
Equipment Connection
Help Needed
Check into our nets!
…And more!
---
A note from the coordinator…
We are getting ready for our first virtual Technician Class series starting June 9th. Classes will be held once weekly over Zoom, and students will get a recording of each class along with a list of the questions from the question pool that were covered in that week's class. Additionally, any students who complete the course, pass their Technician Class exam, and notify the Handiham Program of their new call sign within 6 weeks of the final class will receive a new handheld radio to help them get started in the ham radio hobby. Contact Pemdy right away if you want to join this class.
This is the eleventh week of the Intermediate Morse Code Class series with just one more week to go! Students attend an interactive class using the Zoom platform and receive class recordings and practice recordings each week in Mp3 format. For this class, students start out knowing the letters, numbers, and prosigns. We focus on increasing their ability to copy and developing their sending skills, working toward a speed of around 13 words per minute by then end of the series. Of course, students will need to practice regularly outside of class to be successful. If you are looking for a basic class to begin your process of learning Morse code, you can contact Pemdy to be put on the list for an application for the class that is planned for September.

Due to the spread of COVID-19, we are not working from the office right now. We are still able to check our phone messages and return phone calls, and mail will be picked up as often as possible. Of course, the best way to get in touch with us during this time is via email.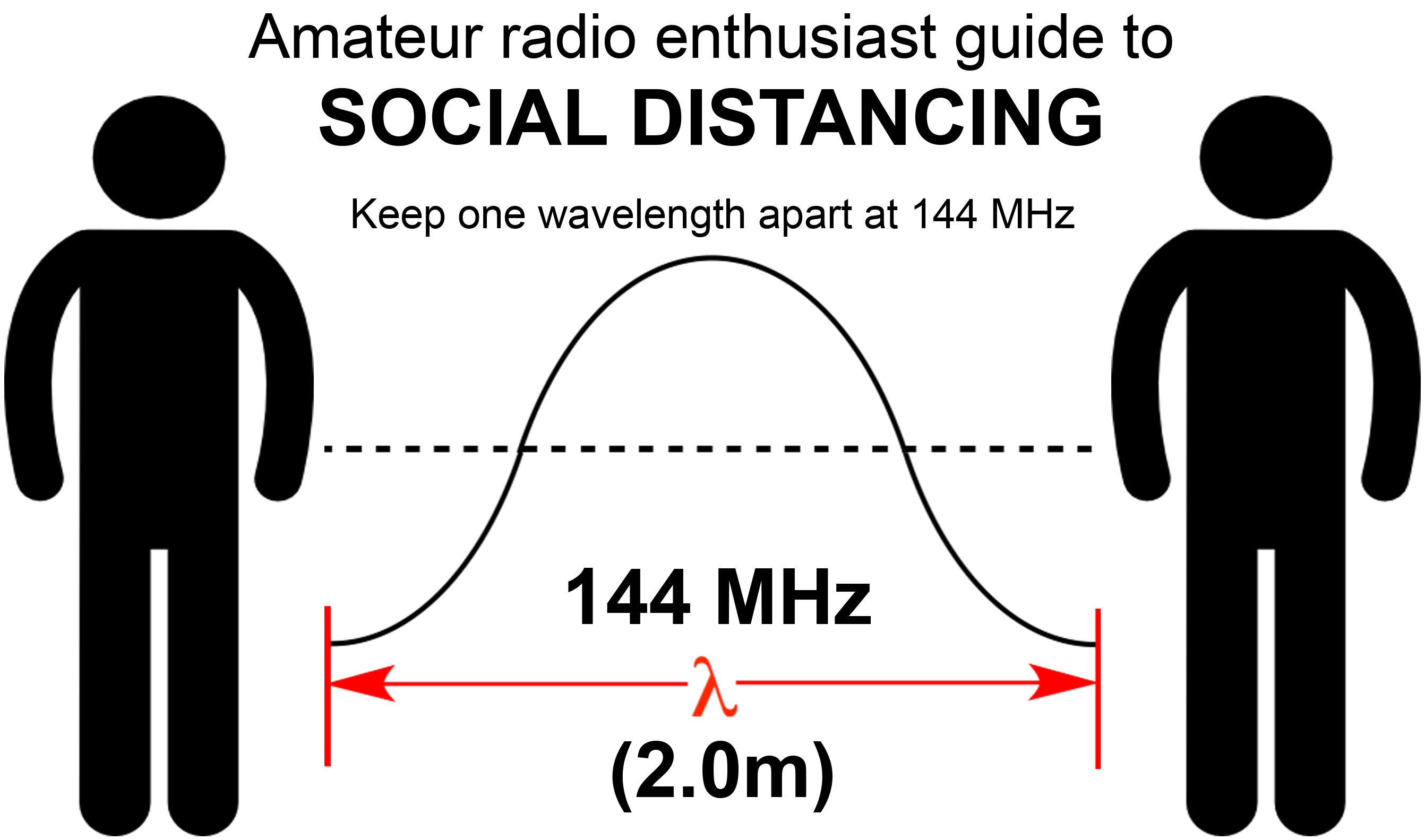 After 14 years, the Echolink program has been updated for computer users! With the new version, numerous issues were fixed and references to outdated technology such as dial-up internet removed. The new version migrated to 16-bit audio to match modern sound cards, offering noticeably better audio quality. You can find the download for the new update at: https://secure.echolink.org/download.htm
Along with the release of the new On the Air magazine, the magazine for beginner-to-intermediate ham radio operators, the ARRL is also doing a monthly podcast to take a deeper look at some of the topics and projects included in the magazine. The latest episode of the On the Air podcast (Episode 16) covers everything about Parks on the Air. You can check it out at http://www.arrl.org/on-the-air-podcast.
If you are having trouble receiving your E-Letter, you can always go to https://handiham.org/wordpress1/weekly-e-letter/ to see the latest E-Letter. Additionally, you can go to https://handiham.org/audio/handiham.mp3 to listen to the current podcast. These links are updated each time a new E-Letter and podcast is released.
Pemdy and I will be working during our usual office hours this week. If you call the Handiham Program office, please leave a message, and we will return your call as soon as we are available. When you leave that message, don't forget to leave your name, phone number, call sign, if you have one, and the reason for your call. Also, if you send an email, please include your name along with your call sign, and the reason for your email to speed up the response time. As always, if you need to update anything like your contact information, call sign, license class, membership, or members only log-in information, you can email us at handiham@allina.com.
In the E-Letter, there is an article about InnoMake seeing eye shoes, another article about an upcoming webinar covering RF safety, and the next part of the 54th Anniversary Zoom Gathering where we shared stories from over the years in the Handiham Program. Of course, you can also find the regular articles you see here each week.
Do you have a story to share about assistive technology or ham radio related activities? Please send your articles and stories via email to Lucinda.Moody@allina.com or by calling me at 612-775-2290.
---
News in Assistive Technology
InnoMake Seeing Eye Shoes
InnoMake shoes provide intelligent obstacle detection to offer additional mobility options for people who are blind or visually impaired. Sensors built into the shoes provide haptic, acoustic, or visual feedback when obstacles are detected. Haptic feedback is given directly in the shoe. Acoustic feedback requires pairing with a smartphone. One major advantage of InnoMake seeing eye shoes is that both hands are free. You can read more in an article at: https://newatlas.com/wearables/innomake-blind-shoes-cameras/.
You can also watch a video at: https://youtu.be/eMv7XJX1dLk.
---
From the Mailbag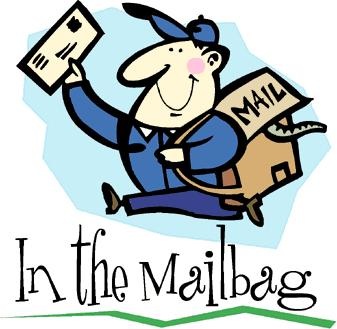 Hi Lucinda and members,

I'm back again, and I hope to clear up a few loose items. Only recently have I been sending many emails. I had been doing email on my BrailleSense U2, and the machine broke. So, I have been trying to learn the Windows 10 email program. I am now getting comfortable with it.

I enjoyed reading about the Handihams camp experiences. Folks were sure having lots of fun. And I came over so serious. That's not really me. You would know that if you heard me on the air. I'm serious when I talk tech stuff, but I do like to have fun, and I mean that, seriously.

I have never been to a radio camp. I really don't travel much. Back in 1993, I did go to Huntsville, Alabama, for the first session of space camp for blind adults. I had a great time there. I really enjoyed the rides, actually simulations, especially the one where they rigged me up to cancel 5/6 of my weight to simulate walking on the moon. We also visited the nearby museum where they had a Mercury capsule behind glass. One of the glass panels was missing, and we were able to feel around inside the capsule. When I got my hands on the switches, my comment was they looked exactly like the switches I had at home. That should be the case since the switches in my junk box were what I stripped out of military surplus gear.

I accidently started some more research this week. I wanted to know what is on the SD card I have in my first generation Victor Reader Stream. I found the September 16, 2015 Handiham e-letter, and Pat Tice started with an article with his thoughts on accessibility. I agree with everything he said. He mentioned that the Mp3 manual for the TS-590s is on the Active Elements website. Since he didn't spell it, I did a search and got the link. The manual there is now for the TS-590sg, which I downloaded.

It also occurred to me that there should be a list of good links on the Handihams web site. There is a list in a section called resources. The fact is, I really haven't spent much time on the web site. I finally downloaded the book on World War II communications, and I'm checking out Matt's tutorial on the TS-2000. I have been thinking of maybe doing something on how to set up the rig for different bands and operating modes, but it might not be necessary. Anyway, it is good to hear Matt's voice again. I haven't worked him on 6 meters in a few years.

Finally, I have two cats and no dogs. I got them early last year, and I raised them from kittens. It really made last year go much better with their company. They are siblings. Eve is a frisky animal, but she also likes to cuddle. I call her the wild woman of Milford. Her brother, Tiger (I was having trouble coming up with a good name at the time), really likes to get into things. When he crawls under the bed covers, there is a big lump. So, I also call him lumpy. He also likes to crawl in bureau draws, so he is a bureau cat. I got them a nice tower for Christmas, and Tiger has taken it over for the most part. I must confess that I have spoiled them. I enjoy hand feeding them with lots of treats.

73,

Pete, K1PXE
---
Hi Lucinda,

I want to thank you again for your help with ARRL's effort to publish content formatted to support the blind and visually impaired. We've been posting the ARRL Letter to the files section of the Blind Hams group. https://blind-hams.groups.io/g/main.

Maty Weinberg, KB1EIB
---
Interview of the Week
As part of our celebration of the 54th anniversary of the Handiham Program, we held a Zoom gathering on Saturday, May 1st. During the event, we asked members to share any memories and stories they had from their time in the Handiham Program. Please enjoy the next part of this event.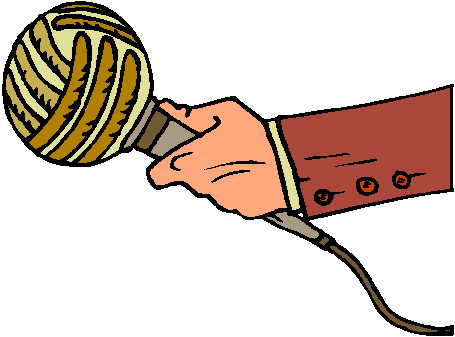 LM: And we're going to start out with Angelo. Go ahead and give us your call sign, location, and any stories from the Handiham Program.

AS: Hey Lucinda, thank you for holding this and thank you for everything you do. My name is Angelo Sonnesso, and I'm N2DYN. I'm currently living on Colington Island in Kill Devil Hills, North Carolina, where the Wright brothers flew.

AS: I was originally, when I joined Handiham, was back originally in 1979. I was going for a Novice license, and Handiham gave me all the materials I needed to get that license. And I was teaching at Long Island University at the time, so I never had the opportunity to go to camp, but I always admired your work. I mean, you've done such great things over the years for so many people.

AS: And I've stayed with the hobby constantly since, so I've enjoyed it. It's been a big part of my life. And I've gotten involved in a lot of public service, thanks to you guys. So, thank you very much for giving me that opportunity. And we'll turn it back to you.

LM: Thanks, Angelo. Yeah, one of the things that I think is so neat about what's happened with people that have gotten involved in this hobby and who are also members in the Handiham Program is how many of them are involved in public service. I think that's something that the Handiham Program can be really proud of is how much our members have given back to their own communities to help out. So, that's a good thing.

LM: Next up is Christoph. Go ahead.

CB: Okay. Hello, Lucinda. This is Christoph, Delta, Fox, 9, Whiskey, Mike. I'm also known as KB3PRN when I'm in the States. And right now I'm talking to you from Munich, Germany, so quite a distance away from where you are. I first joined the Handiham Program, I think it must have been back in 1987 or '88. And then for some reason I kind of disappeared as a member for a while, probably because I had forgotten to pay my membership dues. But nevertheless, I rejoined Handihams and have been a member ever since.

CB: Well, I have, up until now, attended three Handiham camps. And the one that I vividly remember, of course, was the camp that I attended back in 2007, when Handihams was celebrating, I think it was 40 years of existence. And I do remember that even before the camp, I would talk to Jerry occasionally, N0VOE. And he would tell me all about the camp and that he would like to have me visit Minnesota. And in 2007, we made it happen for the first time.

CB: So, I flew halfway around the world, had a great time at the camp and even studied for the Technician class license and passed my exam. If there's one thing about having passed the exam that I vividly remember, back then there was kind of rule, according to which everybody who had passed their exams, got a new radio. And I thought, well, I've got plenty of radios. I've already got my German call. If they're giving away free radios to everybody else who passed their exams, that's fine. I wasn't really expecting anything.

CB: And boy, was I surprised when I was up on stage when Pat Tice, WA0TDA, congratulated me on having passed by exam and handed me that box. And I said, oh, what's this? He said, well, Christoph, that's the radio. Don't you remember, everybody who passes their exam gets a new radio? And I literally told him, Pat, guess what, I'm speechless, which I really was. And he just replied by saying, oh, Christoph, it takes a lot to make a ham radio operator speechless. So that's my story about attending a Handiham camp for the first time back in '07. And as I've said before, I repeated that experience back in 2009 and 2014, respectively. Back to you, Lucinda.

LM: Thanks, Christoph. And you know, I first met you actually at that radio camp in 2007. So, I think you were in that cabin where Matt Arthur was, which, you know, it's a miracle you got any sleep that entire week.

CB: Oh, yes, that must have been Cabin #4, if I remember correctly.

LM: Yeah.

CB: And Joe, N3AIN, was also there.

LM: And I'm trying to think who else–Chris was there. And I think–

CB: Chris Peterson, yeah.

LM: Yeah. And you guys tried to burn the cabin down one night.

CB: Well, they did. I did not. I just tried to catch some sleep, which I couldn't. But that was all right.

LM: Yeah, you would have been dealing with a bit of jet lag on top of everything.

CB: Oh, yeah. By the time I'd gotten used to Minnesota time, it was time to leave.

LM: Oh, yeah, that's hard.

CB: It is.

LM: Well, we're sure glad you were able to join us today and glad that it's working out. And hopefully one of these days you'll be able to make it back for one of our in-person events again and go through that jet lag all over again.

CB: I'm looking forward to it, Lucinda.

LM: Okay. Thanks so much.

CB: You're welcome.

LM: All right, next up here, Bob White just joined us, but he's next up on my screen. So, let's go to Bob White next.

BW: Hello. Yeah, I was at another meeting which ran over time, it was supposed to end at 4:00pm. So, hello to some of the people I know. I don't recognize all the phone numbers. Incidentally, Angelo and I go back to first grade, about 60 years ago, who knows? Even more so. Anyway. And I went to radio camp, I got introduced to Handiham in I guess it was 20–Lucinda when was it? 2018? No, something like that. Okay, it was 2019. And you know what I said, you know what I've heard about Handihams for all these years. Let me go to the camp.

BW: And what I needed to do is, for years I had this Advanced license, and I said, you know what? I got a little–there was this question on the radio camp application? It said, why do you want to come here? What do you want to do? I said, let me throw down a gauntlet for myself. And I said, I'm going to get the Extra.

BW: So, you know, I basically gave myself that time frame, I got to do something, I've got to study for it, and all that. So, I gave myself a little motivation. I don't really have–I live in a high rise. So, I really don't have much accessibility to HF, but you know. So, radio wise, I haven't gotten much out of it, except I just got bragging rights that I did study and go for the license. So, you know, that was it. I enjoyed relearning the old radio theory again, and learning some new stuff.

BW: And also the camp, the most important thing though was meeting all the nice people that were at the camp, this camp staff itself, as well as the other members of Handihams themselves. So, you know, just, being there and meeting the people, I think that was the most enjoyable thing. And I think the campus, if I remember something about the logo of like True Friends or something like that, and I remember getting a question from the camp staff, saying, well, what new friends have you made, and I couldn't really pick out one or two. It was just the whole experience, which was really nice. So, thanks a lot to Lucinda for picking up the reins of Handihams, and to Pemdy, also in the office, and all the other people in Handihams. And I do get on the nets during the week too, so, that's it.

LM: Thanks, Bob. And, you know, I was at the airport in 2019 when Bob arrived and was getting people together to get on the bus. And after speaking to Bob for a few minutes, I knew Dr. Dave was going to be really happy with his student for the week. The two of them had a lot of fun that week.

BW: Yeah, we did. So

LM: Yep. Dr. Dave still talks about that. He really enjoyed that. Let's see, next up here is Dan Marshall. Go ahead.

DM: I remember, I don't know the exact date that I got interested in ham radio, and I wrote, I heard about Handihams, and I wrote in, and I think I talked to Sister Alverna on the phone, and then I had dealings with Maureen Pranghofer. And so, I got a key from Handihams and took my Novice test, passed that, and then later, I got my General. And I gave it up, so I had to retake my Technician class in '17, passed that, and then I was able to get my General class back.

DM: So, I would just really like to come to Handiham radio camp, never had the chance yet but live in Sioux Falls, South Dakota, now, so not too far. I can probably just get a 30 minute flight to Minneapolis or something like that. So, I'm looking forward to more things with Handiham. I enjoy being the net control on Saturday morning and checking in a lot of other times. So that's it from Sioux Falls. Back to you.

LM: Thanks, Dan. And yeah, that would be a nice short flight for you. You wouldn't have far to go, and we'd love to have you at an in-person event. It looks like we're going to be able to get that going again next year, so we're looking forward to that as well.
Stay tuned for the next part of this interview airing in the next issue of Handiham World.
---
Ham Radio in the News
IEEE Committee Webinar "RF Exposure in the Time of Conspiracies" Set for May 12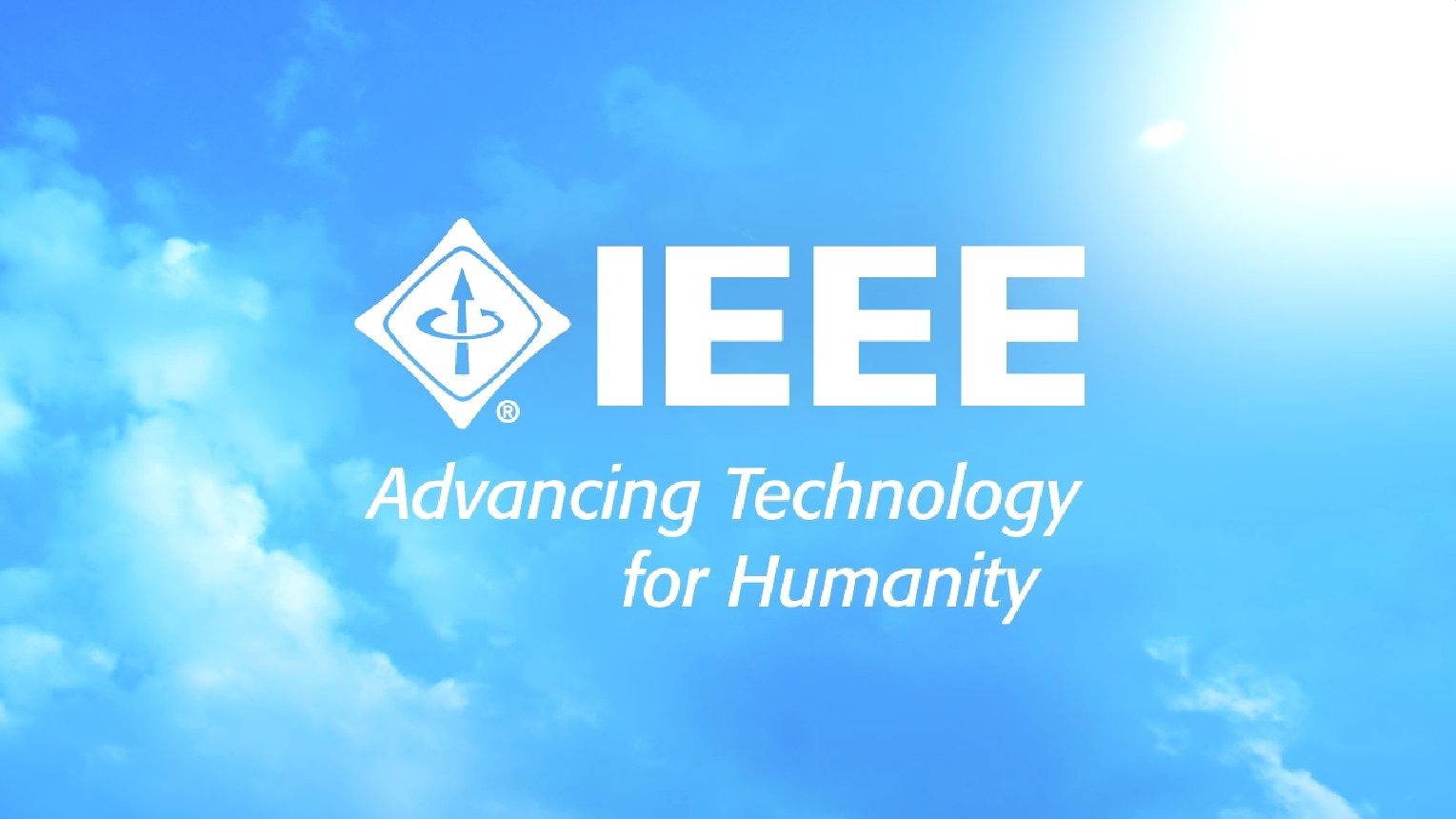 On Wednesday, there will be a 1-hour webinar at 1800 UTC covering health and safety issues related to electromagnetic fields, including power line through microwave frequency ranges. The primary focus will be on biological effects from non-ionizing electromagnetic radiation. Presenters will include engineers and a clinical professor of radiology and radiation oncology. They will cover some of the non-scientifically based ideas about RF safety and how to improve communication about what really is known about potential health effects. To read more and to find out how to join this webinar, go to: http://www.arrl.org/news/ieee-committee-webinar-rf-exposure-in-the-time-of-conspiracies-set-for-may-12
---
A Dip in the Pool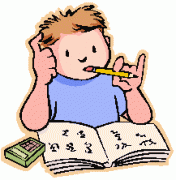 It's time to test our knowledge by taking a dip in the question pool…
Let's go to the Technician Class pool this week to a question about VHF amplifiers.
T7A09 What is the function of the SSB/CW-FM switch on a VHF power amplifier?
A. Change the mode of the transmitted signal.
B. Set the amplifier for proper operation in the selected mode.
C. Change the frequency range of the amplifier to operate in the proper portion of the band.
D. Reduce the received signal noise.
To amplify any AM signal, including AM, SSB, or analog video, a linear amplifier is required. FM and pure frequency-shifted modes such as RTTY can be amplified using a more efficient Class C amplifier. Most VHF external power amplifiers can be switched between linear and Class C for the mode operated, making answer B the correct choice. What about CW? While you can use a Class C amp, it can affect the waveform, sometimes causing severe key clicks. To properly amplify your CW signal, a linear amplifier should be used.
---
Website Update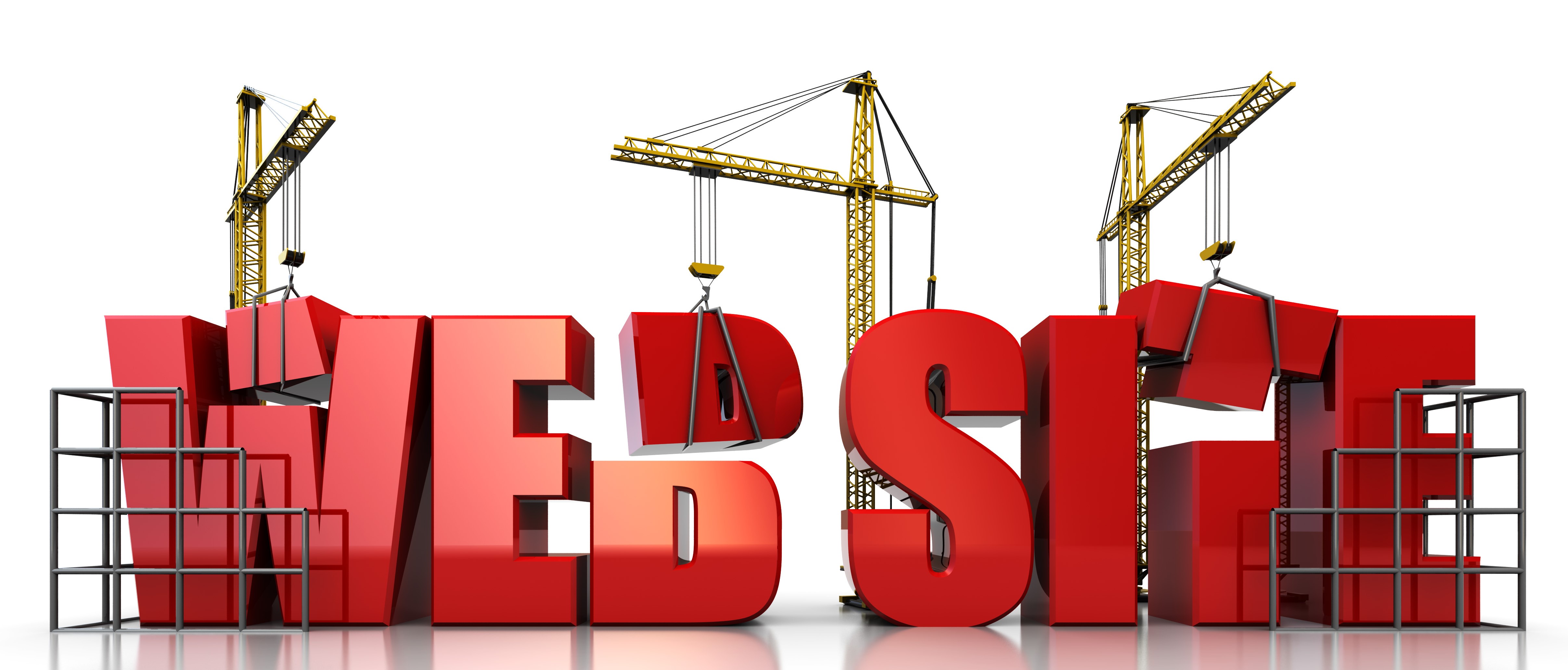 Here are the latest updates on the new Handiham.org website. Don't forget to monitor the site for updates throughout the week. When changes are made, I will post to the website. You can also find the latest updates any time by going to https://handiham.org/wordpress1/website-updates/. If you have any feedback about the website, I would love to hear from you. If you are a current member and your credentials are not allowing you to login to the site, please contact Pemdy for assistance at handiham@allina.com or 612-775-2291.
---
Equipment Connection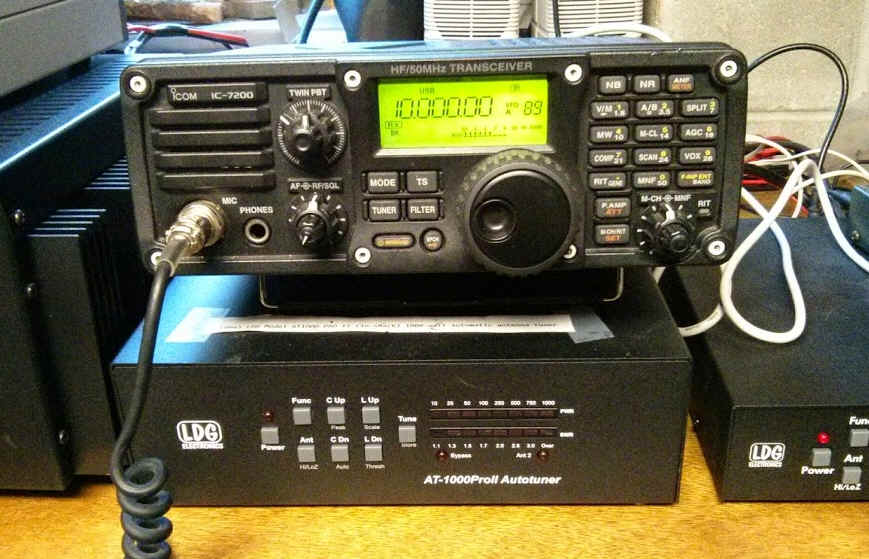 Equipment connections are happening, and the list is open! If you have a request for the Equipment Connection, contact me, leaving your name and phone number. I will call you to discuss your request. Please note that it may take several days for a return call due to all the other things going on in the Handiham Program. If you don't hear back from me after two weeks, you may contact me a second time. Additionally, if you have received any equipment from the Handiham Program during the last 12 months, you will automatically be placed at the bottom of the list so that others can also participate in the Equipment Connection.
Many thanks to the numerous people who have offered equipment for Handiham Members. If you have equipment that you would like to donate to a Handiham Program member, please email Lucinda at Lucinda.Moody@allina.com or call 1-612-775-2290.
---
Help Needed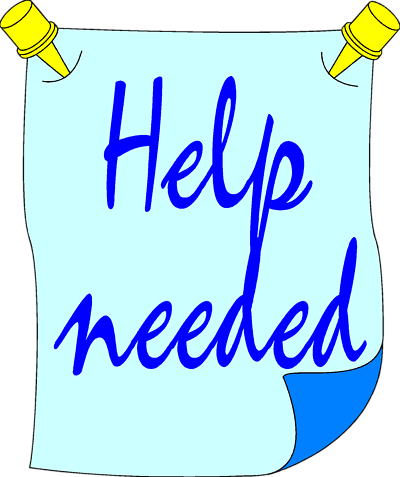 The Handiham Program needs contributors to Handiham World. Do you have a particular interest in amateur radio that you would like to share with others? Maybe you have a particular mode or band you like to operate and have learned a lot about. Or maybe you have some great stories to share from your experiences in the amateur radio hobby. Put your writing skills to work for Handiham World by sending your submissions to Lucinda.Moody@allina.com.
We are always looking for more readers, including some with a background in teaching in STEM related fields, especially if you have also worked with students requiring accommodations. We also need some readers with a background in teaching in STEM related fields, especially if you have also worked with students requiring accommodations. This volunteer position requires you to use your own equipment to record, however, we will provide the reading materials. If you or someone you know would like to try reading material for the members only section, please contact me for more information on how to submit a demo recording.
We need help updating our available resources for members. If you are blind and enjoy using your ham radio or assistive technology related devices, your assistance is especially needed. It would be a big help to your fellow Handiham Members if you would record a tutorial or product review. These need to be sent in Mp3 format, and the Handiham Program reserves the right to edit the recordings as needed before publishing in the Members Only section of the Handiham.org website. Please contact me at Lucinda.Moody@allina.com or 612-775-2290 if you have any questions.
I want to say a big thank you to those who have made or volunteered to make tutorials for the Members Only portion of the website. We have already had a number of members step up to offer their services, and their help is greatly appreciated! We also have some new readers who are working on some books, so keep watching for website updates as we add more content.
---
Check into our Handiham nets… Everyone is welcome!
How to find the Handiham Net:
The Handiham EchoLink conference is 494492. Connect via your iPhone, Android phone, PC, or on a connected simplex node or repeater system in your area.
The Handiham DMR Talkgroup on Brandmeister is 31990. On AllStar, it is available at node 47367.
The Handiham Net will be on the air daily. If there is no net control station on any scheduled net day, we will have a roundtable on the air get-together.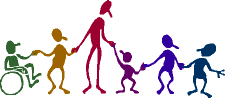 Our daily Echolink net continues to operate for anyone and everyone who wishes to participate at 11:00 hours CDT (Noon Eastern and 09:00 Pacific), as well as Wednesday evenings at 19:00 hours CDT (7 PM). If you calculate GMT, the time difference is that GMT is five hours ahead of Minnesota time during the summer.
Doug, N6NFF, poses a trivia question in the first half of the Wednesday evening session, so check in early if you want to take a guess. The answer to the trivia question is generally given shortly after the half-hour mark. During the Friday Mid-day net, Jim, KE5AL, asks a question from the current Extra Class pool. The answer is given at the end of the net. A big THANK YOU to all of our net control stations and to Diane, KK6LOE, our Net Manager.
---
Membership
You can pay your Handiham dues and certain other program fees on line. Simply follow the link to our secure payment site, then enter your information and submit the payment.

Handiham annual membership dues are $15.00. The lifetime membership rate is $150.00.
MEMBERSHIP DUES PAYMENT LINK
If you want to donate to the Handiham Program, please use our donation website. The instructions are at the following link:
DONATION LINK
As always, while our other services require that you have a current Handiham Program membership, you do not have to be a member to receive the Handiham World E-Letter.
How to contact us
There are several ways to contact us.
Postal Mail:
Courage Kenny Handiham Program
3915 Golden Valley Road MR 78446
Golden Valley, MN 55422
E-Mail: handiham@allina.com
Preferred telephone: 1-612-775-2291
Toll-Free telephone: 1-866-HANDIHAM (1-866-426-3442)
Note: Tuesdays through Thursdays between 9:00 AM and 3:00 PM United States Central Time are the best times to contact us.
You may also call Handiham Program Coordinator Lucinda Moody, AB8WF, at: 612-775-2290.
73, and I hope to hear you on the air soon!
For Handiham World, this is Lucinda Moody, AB8WF
The weekly e-letter is a compilation of assistive technology, operating information, and Handiham Program news. It is published on Mondays, and is available to everyone free of charge. Please email handiham@allina.com for changes of address, unsubscribes, etc. Include your old email address and your new address.
Podcast: Play in new window | Download