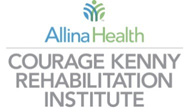 Courage Kenny Rehabilitation Institute Handiham World Weekly E-Letter for the week of May 17, 2021
This is a free weekly news & information update from the Courage Kenny Handiham Program, serving people with disabilities in Amateur Radio since 1967.
Our contact information is at the end.
Listen here:
https://handiham.org/audio/handiham17MAY2021.mp3

Get this podcast in iTunes:
https://itunes.apple.com/us/podcast/handiham-world/id1457854439?mt=2&app=podcast
RSS feed for the audio podcast if you use other podcasting software:
https://handiham.org/wordpress1/feed/podcast/
Subscribe or change your subscription to the E-mail version here.
---
Welcome to Handiham World.
In this edition:
A note from the coordinator
News in Assistive Technology
From the Mailbag
Interview of the Week
Ham Radio in the News
A Dip in the Pool
Website Update
Equipment Connection
Help Needed
Check into our nets!
…And more!
---
A note from the coordinator…
We are getting ready for our first virtual Technician Class series starting June 9th. Classes will be held once weekly over Zoom, and students will get a recording of each class along with a list of the questions from the question pool that were covered in that week's class. Additionally, any students who complete the course, pass their Technician Class exam, and notify the Handiham Program of their new call sign within 6 weeks of the final class will receive a new handheld radio to help them get started in the ham radio hobby. Registration will close next Monday, May 24th, so contact Pemdy right away if you want to join this class.
This is the twelfth week of the Intermediate Morse Code Class series, but it's not our last week. Class members get one more bonus week next Monday! Students attend an interactive class using the Zoom platform and receive class recordings and practice recordings each week in Mp3 format. For this class, students start out knowing the letters, numbers, and prosigns. We focus on increasing their ability to copy and developing their sending skills, working toward a speed of around 13 words per minute by then end of the series. Of course, students will need to practice regularly outside of class to be successful. If you are looking for a basic class to begin your process of learning Morse code, you can contact Pemdy to be put on the list for an application for the class that is planned for September.

Due to the spread of COVID-19, we are not working from the office right now. We are still able to check our phone messages and return phone calls, and mail will be picked up as often as possible. Of course, the best way to get in touch with us during this time is via email.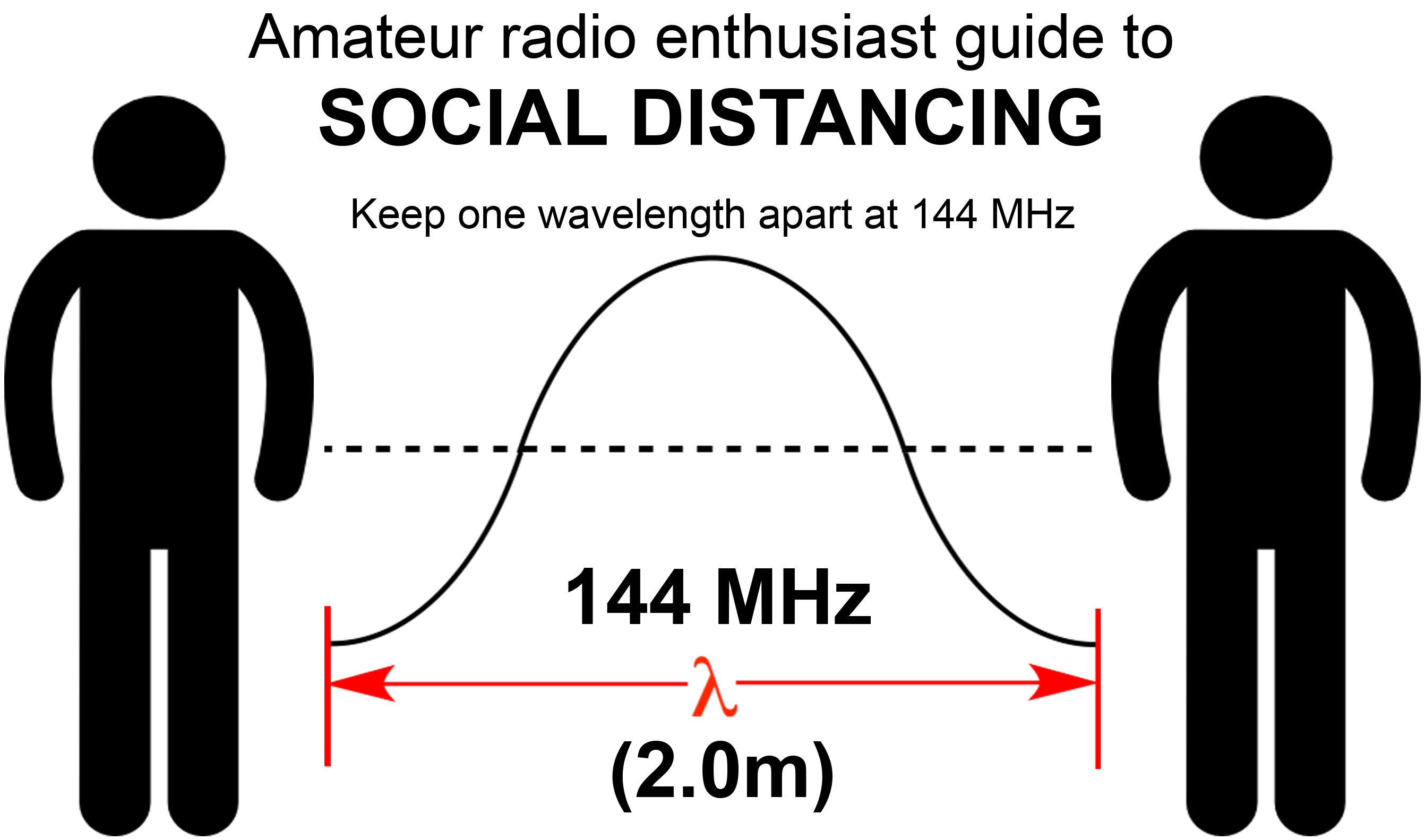 After 14 years, the Echolink program has been updated for computer users! With the new version, numerous issues were fixed and references to outdated technology such as dial-up internet removed. The new version migrated to 16-bit audio to match modern sound cards, offering noticeably better audio quality. You can find the download for the new update at: https://secure.echolink.org/download.htm
Along with the release of the new On the Air magazine, the magazine for beginner-to-intermediate ham radio operators, the ARRL is also doing a monthly podcast to take a deeper look at some of the topics and projects included in the magazine. The latest episode of the On the Air podcast (Episode 17) covers the importance of grounding. You can check it out at http://www.arrl.org/on-the-air-podcast.
If you are having trouble receiving your E-Letter, you can always go to https://handiham.org/wordpress1/weekly-e-letter/ to see the latest E-Letter. Additionally, you can go to https://handiham.org/audio/handiham.mp3 to listen to the current podcast. These links are updated each time a new E-Letter and podcast is released.
Pemdy and I will be working during our usual office hours this week. If you call the Handiham Program office, please leave a message, and we will return your call as soon as we are available. When you leave that message, don't forget to leave your name, phone number, call sign, if you have one, and the reason for your call. Also, if you send an email, please include your name along with your call sign, and the reason for your email to speed up the response time. As always, if you need to update anything like your contact information, call sign, license class, membership, or members only log-in information, you can email us at handiham@allina.com.
In the E-Letter, there is an article about the latest updates for the Sunu Band, another article about the first wooden satellite planned for launch later this year, and the next part of the 54th Anniversary Zoom Gathering where we shared stories from over the years in the Handiham Program. Of course, you can also find the regular articles you see here each week.
Do you have a story to share about assistive technology or ham radio related activities? Please send your articles and stories via email to Lucinda.Moody@allina.com or by calling me at 612-775-2290.
---
News in Assistive Technology
Sunu Band Updates Coming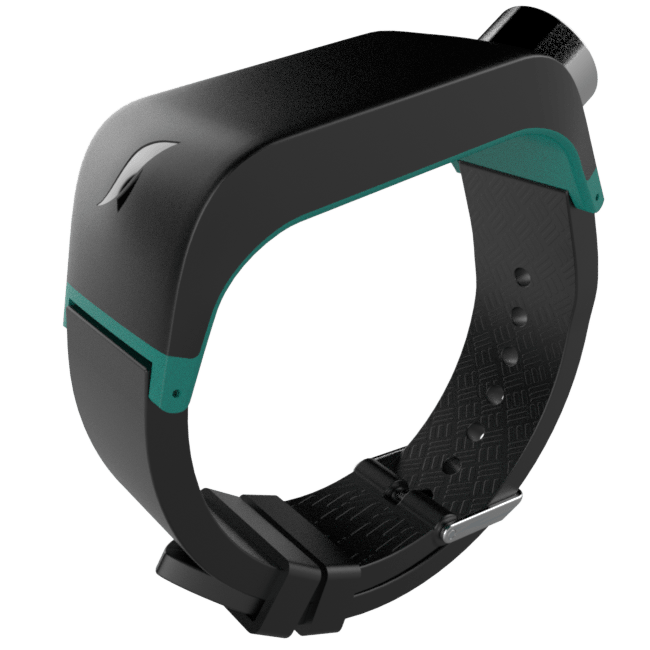 This month, Sunu Band is launching several product updates for users. Sonar 2.0 detects changes in the shape of an object and can differentiate between soft, medium, and hard objects using haptic feedback through the Sunu Band. These advanced sonar features enable users to make a distinction between walls, trees, vehicles, people, landscaping, and more. Additionally, users have improved boundary detection of objects, enabling better navigation through hallways and between walls. The latest updates also include new gestures, allowing hands-free navigation through the features. With place and street pointer and BlindSquare integration, these updates help users travel independently with increased confidence. You can check out the Sunu Band website at: https://www.sunu.com/en/index.
You can also watch a video at: https://youtu.be/eJSiWRrXrvI.
---
From the Mailbag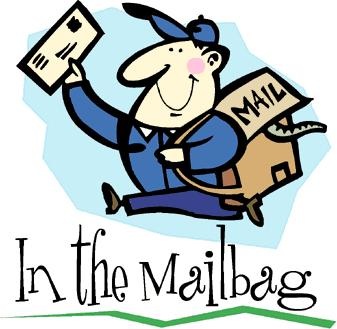 Hi Lucinda and all,

I just read the Handiham World for May 10 and read comments about living in a high rise making it difficult to get on HF. In my experience, you can get on HF, even indoors, or with hardly any room outdoors. I'm blind, and I put up my own antennas. So, I know it can be done.

73,

Trippy, AC8S
---
Hi Lucinda,

I want to thank you again for your help with ARRL's effort to publish content formatted to support the blind and visually impaired. We've been posting the ARRL Letter to the files section of the Blind Hams group. https://blind-hams.groups.io/g/main.

Maty Weinberg, KB1EIB
---
Interview of the Week
As part of our celebration of the 54th anniversary of the Handiham Program, we held a Zoom gathering on Saturday, May 1st. During the event, we asked members to share any memories and stories they had from their time in the Handiham Program. Please enjoy the next part of this event.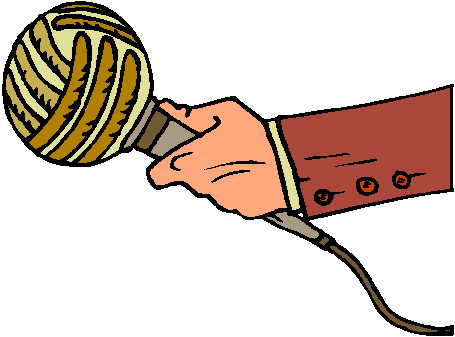 LM: Next up here is Darrell Hilliker. Go ahead.

DH: Hello, there everybody. This is Darrell Hilliker. I used to be Darrell Shandrow, but I've changed my name. So, I was in Handiham in 1985, when I was 12 years old, and then went away for a really, really, really, really, really long time, although I've kept my ham license all this time. I remember, I got some equipment, that was back in the time when Handiham lent out equipment.

DH: So, I had the TenTec Argosy 525, and that was really, really awesome. And it had some accessibility on it to tell what frequencies you're on and things like that. At radio camp, I passed my, I think it was my Advanced theory and Extra Class code, 20 words per minute code there. And then shortly after that, when I went back home, I finished up and got Extra. So, I went from Novice to Extra in about seven months, I think it was.

DH: Anyway, what I remember most is Maureen had something called VersaBraille, and she had it hooked up to a TNC, and she was doing packet radio stuff. And after that, I decided that I had to get into computers. And so I mean, now I'm an accessibility support engineer, so it's partially Maureen's fault, in a good way. So, let's see. I remember when I was there, Doris, KC7AQ, I wrote up with Walt and Doris to radio camp, because I was living in Tucson at the time. So, I don't know if anybody knew those two, and that's it. So back to Lucinda.

LM: Thanks, Darrell. And, you know, I think Maureen and Jerry Kloss are responsible for a whole lot of people getting into using computers. They kind of pushed people, you know, and showed them that it could be done and really influenced a lot of people to take the plunge and face the learning curve and do it. And, of course, now it's kind of that everybody needs it. Next up here is Darrell Horst. Go ahead.

DH: Well, good afternoon. This is Darrell. Kilo, Mike, 6, Kilo, Foxtrot, Whiskey, in Woodland, California. And out of the 54 years of Handihams, I've been only a member for four years. So, I can't go back as far as some of the people are doing, and I haven't attended a summer camp either. So, I've missed out a lot of the fun and camaraderie and friendships. I logged in a few minutes early, and I thought, wow, everybody seems to know each other. It's just amazing, the friendships that get developed over the years. But Handiham, once I decided that I wanted to get into ham radio, Handiham was the first step I took. I went to a local club meeting, and somebody said, you know, there's an organization that probably can help you.

DH: And so I joined that immediately and then started making contacts with other blind hams. But that helped me with getting the testing material. And then after I got licensed and started getting some radios, I went back there to learn how to program my radio and learn more about radio. So, I really appreciate all that's available online. And, you know, I was thinking before we started, you know, what kind of an organization is there around that does what Handiham does for us? I mean, there's just not very many organizations that cater to disabled or just even cater to a hobby like we have here. So, we are really, really blessed.

DH: And Lucinda, you talked about, you know, helping in local communities. Just recently in our local club, we had three new YLs, brand new hams, join our club, and I thought, boy, if we don't do something different, we're going to lose them. So, after our club meetings, I've kind of announced that I'm going to stick around, and we're going to get these young ladies over their mic fright because one of the first things that I remember as a new ham is pushing that push-to-talk and talking was just frightful, especially when they said, you know, give your call sign phonetically. You know, I just froze. And so we're doing some role playing, and I'm helping them along, and sure enough, they're starting to, just in a few weeks, they're starting to get more active. And so that's exciting to kind of, you know, learn something and then turn around and share it. I'm also, through Handihams, taking now the second CW class. Oh my gosh, that's been difficult, but I'm bound and determined to learn CW.

DH: And I had a, really a thrill last night. I was listening to a 2 meter net, and I had my HF radio on also, and I was about ready to turn it off, and I thought I heard Handiham, but I wasn't on the right frequency. And so I was kind of tuning the frequency to figure out if that's really what I heard, and all of a sudden I recognize Tom Behler's voice. And I thought, that's Tom. So, I made contact with him there on 40 meters. And he was telling me he had over 200 contacts, and then I listened to him for about a half an hour. He's a smooth operator. He just was, gosh, just get done with one, call CQ, and get another contact. So, he was moving right along there. So, I enjoyed that. So, thank you, Lucinda, for hosting this, and I really appreciate my membership and involvement. So I'll say 73, even though I'm not on my radio.

LM: Thanks, Darrell. And I think what you found in the Morse code classes is that, well let's see, since I've recently been in school, it's not what we described as a bird course. You do not fly right through it. It requires a lot of work, a lot of study. And Darryl has been putting his time in, I mean, practically immersing himself in Morse code, and it's paying off because he keeps copying more and more. So, I can see the difference. But we've have had a lot of fun in these two Morse code classes that we've had so far. It's a lot of work, but we have fun too, so that's good. Next up is Daryl, but this time Daryl with a Y. WX4QZ, go ahead.

DS: Okay, this is Darryl, WX4QZ, in Little Rock. First thing, several years ago the good Lord gave me a poem, "40 Years of Handihams." I may have shared it before, but I'm going to share it again. I mean, this was back then, but I mean you could change it to your, I guess, 50 now. But this was what I wrote back in, I guess was 10 years ago now.

DS: 40 years of Handihams, the celebration sings of its varied history the changes that it brings. W0ZSW began it long ago, and what it has become today Ned Carmen could not know. 40 years of Handihams, Rochester it began, then all of Minnesota, and all across the land. Now worldwide, it is known, success for all to see, ham radio help to everyone with disability. 40 years of Handihams, Courage Center run. The learning process that they do makes the hobby fun. Helping hams get their license, upgrading after that, gaining skills they'll use for life just like it's old hat. 40 years of Handihams and daily on air nets, Both RF nets and Echolink, a check-in you can get. California and Minnesota radio camps there are to learn the hobby, fellowship with hams from near and far. 40 years of Handihams to all the volunteers, we celebrate all of their work and give our hearty cheers to keep the dream alive forever of Ned Carmen's plans. I'm proud to be part of this group, Courage Handihams.

DS: And, like I said, you can modify that, now, like for 50. But that's when I originally did it. I am a life member. I used to check into the daily nets, but other stuff after the loss of my wife and my dad 14 years ago and after I lost my mom a year and a half ago and other issues, I just haven't had time to do it during the day. I do several nets on D-STAR during the week. You can go to my bio on QRZ, click on the hyperlink for Excel spreadsheets of selected D-STAR, D-RATS, and Echolink nets and about two dozen files related to ham radio. One is also on selected ham radio humor. If you're depressed, you need to laugh, you need to download that file.

DS: So, I appreciate you doing this. I'm doing work on my bulletin board system getting ready to put it into the cloud. So, for now, we'll be listening. And the picture–I run the Trains Net on the QuadNet Array on Friday night at 7pm Central. First time check-ins can get a commemorative certificate. We discuss anything and everything about trains and railroading and have railroad trivia. So for now, WX4QZ, back to net.

LM: Thanks, Daryl, I appreciate you being here and enjoyed hearing that poem as well. When you get a chance, maybe you can email that to us. That would be nice. Next up here is David. Go ahead.

DC: Alright, thanks very much. This is David, and for the CW operators, Dave, NC6D, in San Francisco, California. And there's kind of a round about way how I got here. Back in the late 80s, early 90s, I had a college friend who gets on the internet using packet. And he told me all about ham radio and said go to this radio store and get a book–except the radio store has moved and their new location was not accessible by public transport. And I don't drive, so that's the end of that.

DC: And fast forward until the late 90s, when I started losing my vision, I met new friends, and some of my new friends were hams. I asked them about that, and they said oh, there's Handiham, and you can go to the camp. So, I called Handiham, and I left three messages, and I got no response, unfortunately. And then, of course, I was also starting a new job, so that got put to one side for a little bit until I attended a convention. And the first item on the agenda was a ham radio meeting. So, I went there, talked to several people, went and got the book, and got licensed.

DC: So, I went to the radio store, now that I found it and had someone drive me over there. And I said, okay, I need a new radio. And the manager spent about two hours with me explaining everything. And he end up selling me the cheapest radio in the store, which is actually a very good radio. And he told me two things, you need to join your local club, and you need to call Handiham. And I say, oh, I remember Handiham. Let's call them up. So, I actually joined Handiham after I got my license. But I did also get a lot of resources for upgrades and QST and CQ Magazines and all the operating skills, and all the stuff is fun. So this is where I am 15 years later, being a member of Handiham.

LM: Wow, that's a great legacy. And I'm glad that you were able to get your license. And by the way, that store owner gave you some really good advice. It's what we always tell people, you know, yes, it's good to get involved with the Handiham Program and the Handiham Radio Club but also get involved with a local radio club because not only can they help you out, but you can help them out. It goes both ways. So, thanks so much for being here today and sharing how you got involved.
Stay tuned for the next installment of this interview airing in the next issue of Handiham World.
---
Ham Radio in the News
Wooden Satellite to Launch by Year's End
A plywood supplier is sponsoring the first wooden satellite to be deployed into orbit later this year. The project hopes to test the suitability of treated wood for space applications. The satellite will include several amateur radio experiments as well. The unit itself is based on a basic CubeSat, Kitsat, which was designed for educational use. It will be a 10 centimeter cube weighing in at 1 kilogram, and all sides will be covered by treated birch plywood. The satellite will be powered by nine small solar cells and will orbit at 500 – 550 kilometers. The satellite even includes a selfie stick, allowing it to capture photographs of itself to document the impact of the harsh space environment on the plywood. To read more, go to: http://www.arrl.org/news/ieee-committee-webinar-rf-exposure-in-the-time-of-conspiracies-set-for-may-12
---
A Dip in the Pool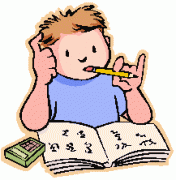 It's time to test our knowledge by taking a dip in the question pool…
Let's go to the General Class pool this week to a question about coronal mass ejections.
G3A11 How long does it take charged particles from coronal mass ejections to affect radio propagation on Earth?
A. 28 days.
B. 14 days.
C. 4 to 8 minutes.
D. 20 to 40 hours.
While we can see a sunspot in about 8 minutes, the time it takes light to travel from the Sun to the Earth, this question is asking about the slower moving sunspot charged particles that travel toward Earth as part of the solar wind. Solar wind can take as long as 20 to 40 hours to begin its impact on radio wave propagation on the ham bands, making answer D the correct choice. This means we get a one to two day advanced alert that band conditions may be changing. One way to monitor the solar report is by tuning into WWV at 18 minutes after the hour.
---
Website Update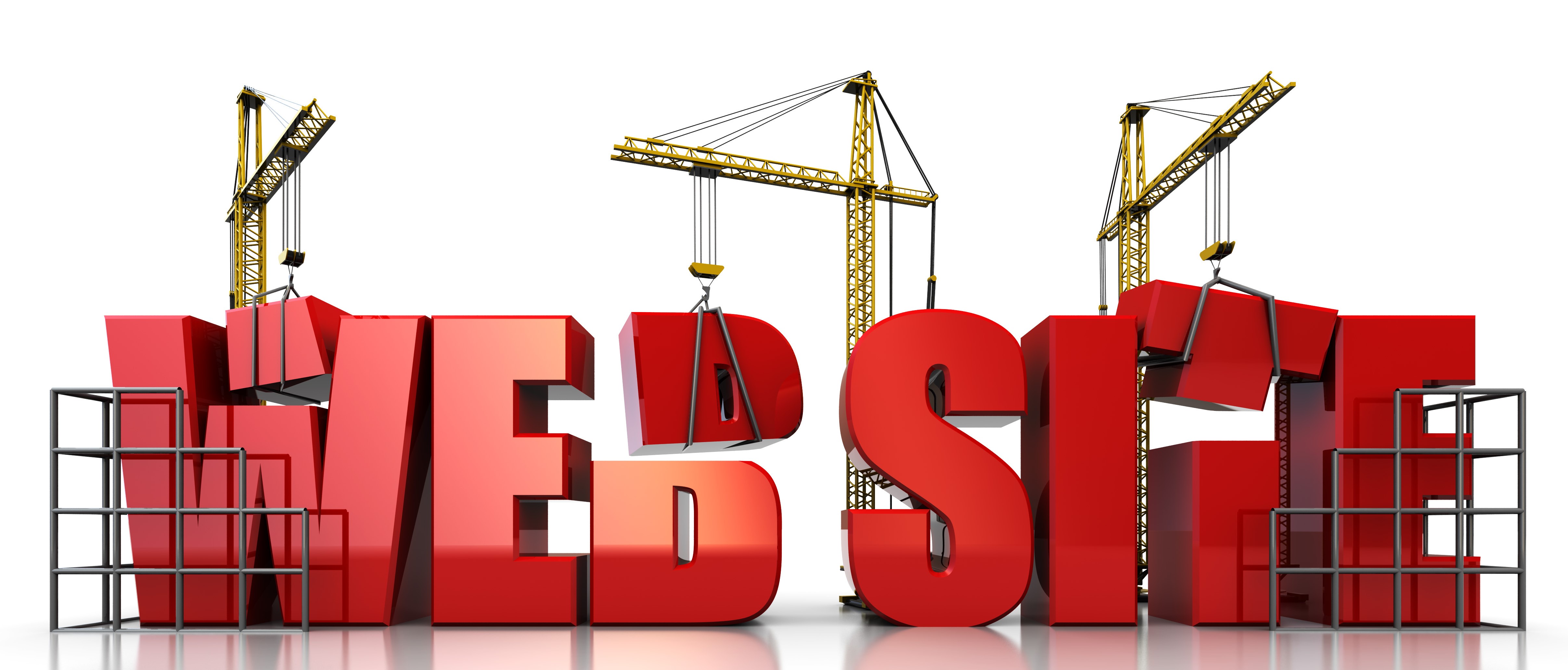 Here are the latest updates on the new Handiham.org website. Don't forget to monitor the site for updates throughout the week. When changes are made, I will post to the website. You can also find the latest updates any time by going to https://handiham.org/wordpress1/website-updates/. If you have any feedback about the website, I would love to hear from you. If you are a current member and your credentials are not allowing you to login to the site, please contact Pemdy for assistance at handiham@allina.com or 612-775-2291.
---
Equipment Connection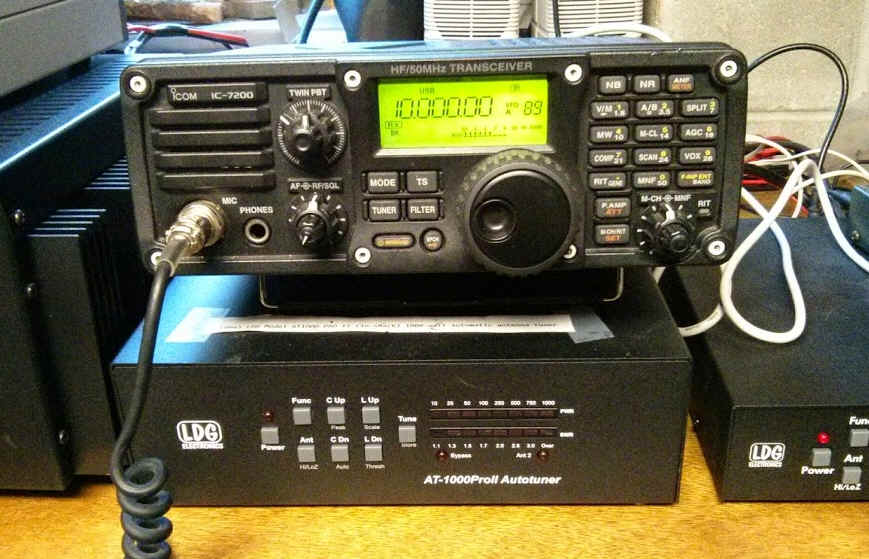 Equipment connections are happening, and the list is open! If you have a request for the Equipment Connection, contact me, leaving your name and phone number. I will call you to discuss your request. Please note that it may take several days for a return call due to all the other things going on in the Handiham Program. If you don't hear back from me after two weeks, you may contact me a second time. Additionally, if you have received any equipment from the Handiham Program during the last 12 months, you will automatically be placed at the bottom of the list so that others can also participate in the Equipment Connection.
Many thanks to the numerous people who have offered equipment for Handiham Members. If you have equipment that you would like to donate to a Handiham Program member, please email Lucinda at Lucinda.Moody@allina.com or call 1-612-775-2290.
---
Help Needed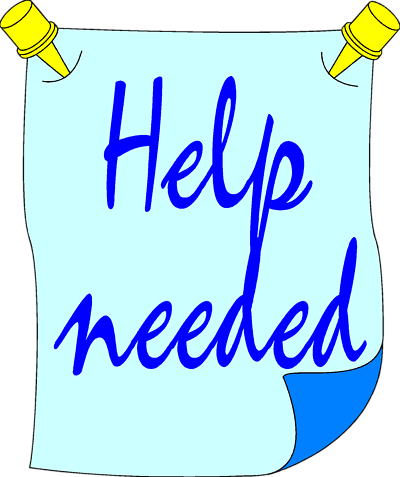 The Handiham Program needs contributors to Handiham World. Do you have a particular interest in amateur radio that you would like to share with others? Maybe you have a particular mode or band you like to operate and have learned a lot about. Or maybe you have some great stories to share from your experiences in the amateur radio hobby. Put your writing skills to work for Handiham World by sending your submissions to Lucinda.Moody@allina.com.
We are always looking for more readers, including some with a background in teaching in STEM related fields, especially if you have also worked with students requiring accommodations. We also need some readers with a background in teaching in STEM related fields, especially if you have also worked with students requiring accommodations. This volunteer position requires you to use your own equipment to record, however, we will provide the reading materials. If you or someone you know would like to try reading material for the members only section, please contact me for more information on how to submit a demo recording.
We need help updating our available resources for members. If you are blind and enjoy using your ham radio or assistive technology related devices, your assistance is especially needed. It would be a big help to your fellow Handiham Members if you would record a tutorial or product review. These need to be sent in Mp3 format, and the Handiham Program reserves the right to edit the recordings as needed before publishing in the Members Only section of the Handiham.org website. Please contact me at Lucinda.Moody@allina.com or 612-775-2290 if you have any questions.
I want to say a big thank you to those who have made or volunteered to make tutorials for the Members Only portion of the website. We have already had a number of members step up to offer their services, and their help is greatly appreciated! We also have some new readers who are working on some books, so keep watching for website updates as we add more content.
---
Check into our Handiham nets… Everyone is welcome!
How to find the Handiham Net:
The Handiham EchoLink conference is 494492. Connect via your iPhone, Android phone, PC, or on a connected simplex node or repeater system in your area.
The Handiham DMR Talkgroup on Brandmeister is 31990. On AllStar, it is available at node 47367.
The Handiham Net will be on the air daily. If there is no net control station on any scheduled net day, we will have a roundtable on the air get-together.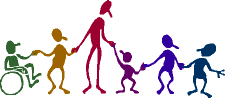 Our daily Echolink net continues to operate for anyone and everyone who wishes to participate at 11:00 hours CDT (Noon Eastern and 09:00 Pacific), as well as Wednesday evenings at 19:00 hours CDT (7 PM). If you calculate GMT, the time difference is that GMT is five hours ahead of Minnesota time during the summer.
Doug, N6NFF, poses a trivia question in the first half of the Wednesday evening session, so check in early if you want to take a guess. The answer to the trivia question is generally given shortly after the half-hour mark. During the Friday Mid-day net, Jim, KE5AL, asks a question from the current Extra Class pool. The answer is given at the end of the net. A big THANK YOU to all of our net control stations and to Diane, KK6LOE, our Net Manager.
---
Membership
You can pay your Handiham dues and certain other program fees on line. Simply follow the link to our secure payment site, then enter your information and submit the payment.

Handiham annual membership dues are $15.00. The lifetime membership rate is $150.00.
MEMBERSHIP DUES PAYMENT LINK
If you want to donate to the Handiham Program, please use our donation website. The instructions are at the following link:
DONATION LINK
As always, while our other services require that you have a current Handiham Program membership, you do not have to be a member to receive the Handiham World E-Letter.
How to contact us
There are several ways to contact us.
Postal Mail:
Courage Kenny Handiham Program
3915 Golden Valley Road MR 78446
Golden Valley, MN 55422
E-Mail: handiham@allina.com
Preferred telephone: 1-612-775-2291
Toll-Free telephone: 1-866-HANDIHAM (1-866-426-3442)
Note: Tuesdays through Thursdays between 9:00 AM and 3:00 PM United States Central Time are the best times to contact us.
You may also call Handiham Program Coordinator Lucinda Moody, AB8WF, at: 612-775-2290.
73, and I hope to hear you on the air soon!
For Handiham World, this is Lucinda Moody, AB8WF
The weekly e-letter is a compilation of assistive technology, operating information, and Handiham Program news. It is published on Mondays, and is available to everyone free of charge. Please email handiham@allina.com for changes of address, unsubscribes, etc. Include your old email address and your new address.