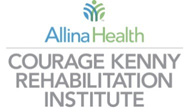 Courage Kenny Rehabilitation Institute Handiham World Weekly E-Letter for the week of May 24, 2021
This is a free weekly news & information update from the Courage Kenny Handiham Program, serving people with disabilities in Amateur Radio since 1967.
Our contact information is at the end.
Listen here:
https://handiham.org/audio/handiham24MAY2021.mp3

Get this podcast in iTunes:
https://itunes.apple.com/us/podcast/handiham-world/id1457854439?mt=2&app=podcast
RSS feed for the audio podcast if you use other podcasting software:
https://handiham.org/wordpress1/feed/podcast/
Subscribe or change your subscription to the E-mail version here.
---
Welcome to Handiham World.
In this edition:
A note from the coordinator
News in Assistive Technology
From the Mailbag
Interview of the Week
Ham Radio in the News
A Dip in the Pool
Website Update
Equipment Connection
Help Needed
Check into our nets!
…And more!
---
A note from the coordinator…
We are getting ready for our first virtual Technician Class series starting June 9th. Classes will be held once weekly over Zoom, and students will get a recording of each class along with a list of the questions from the question pool that were covered in that week's class. Additionally, any students who complete the course, pass their Technician Class exam, and notify the Handiham Program of their new call sign within 6 weeks of the final class will receive a new handheld radio to help them get started in the ham radio hobby. Registration for this class is now closed.
This was our bonus week for the Intermediate Morse Code Class series. Our students made it to the end of this intense class! We had a lot of fun over the past twelve weeks, but we worked hard too. During our bonus night, students and instructors collaborated on ideas to improve future classes. Students attended an interactive class using the Zoom platform and received class recordings and practice recordings each week in Mp3 format. For this class, students started out knowing the letters, numbers, and prosigns. We focused on increasing their ability to copy and developing their sending skills, working toward a speed of around 13 words per minute by then end of the series. Of course, students needed to practice regularly outside of class to be successful. If you are looking for a basic class to begin your process of learning Morse code, you can contact Pemdy to be put on the list for an application for the class that is planned for September.

Due to the spread of COVID-19, we are not working from the office right now. We are still able to check our phone messages and return phone calls, and mail will be picked up as often as possible. Of course, the best way to get in touch with us during this time is via email.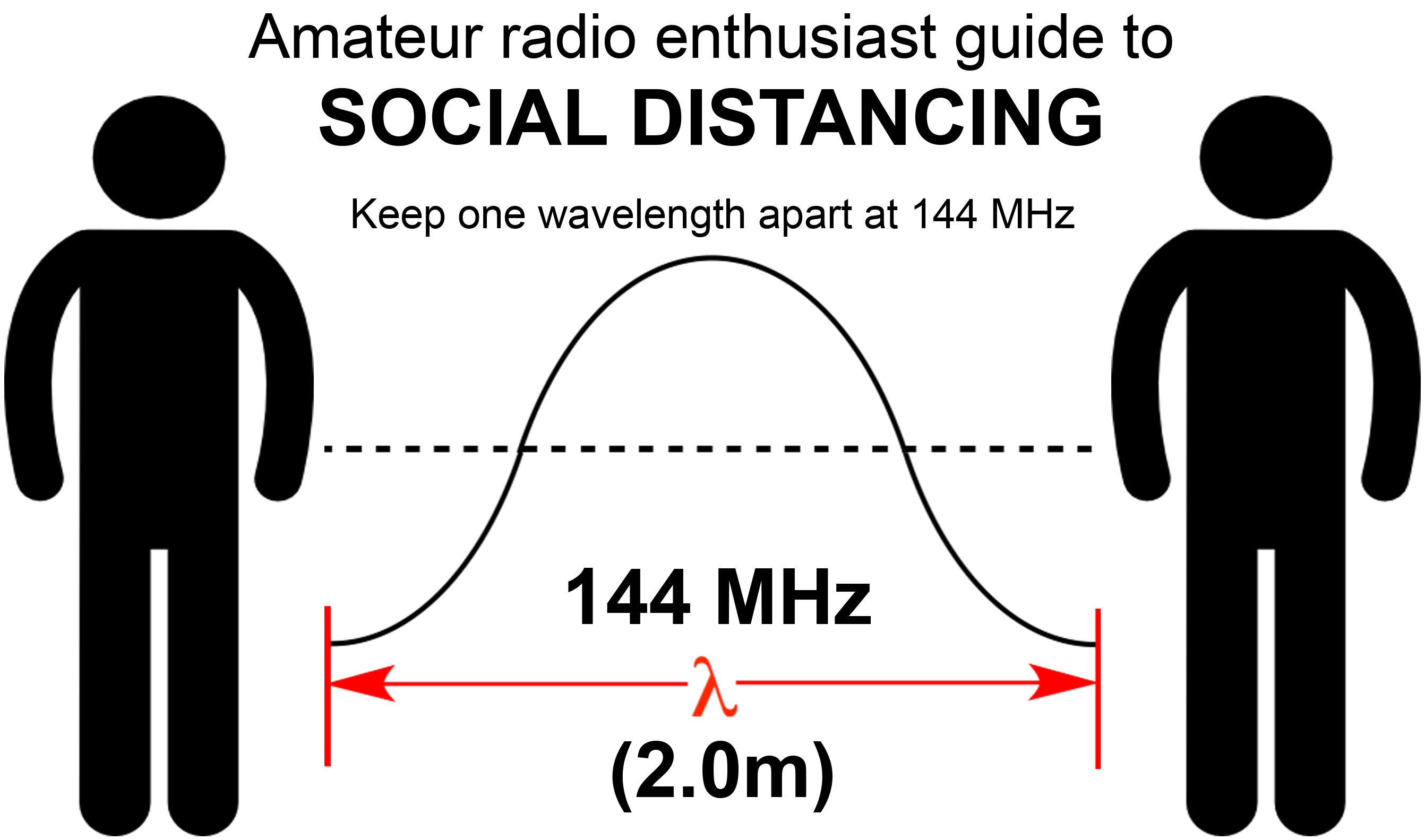 After 14 years, the Echolink program has been updated for computer users! With the new version, numerous issues were fixed and references to outdated technology such as dial-up internet removed. The new version migrated to 16-bit audio to match modern sound cards, offering noticeably better audio quality. You can find the download for the new update at: https://secure.echolink.org/download.htm
Along with the release of the new On the Air magazine, the magazine for beginner-to-intermediate ham radio operators, the ARRL is also doing a monthly podcast to take a deeper look at some of the topics and projects included in the magazine. The latest episode of the On the Air podcast (Episode 17) covers the importance of grounding. You can check it out at http://www.arrl.org/on-the-air-podcast.
If you are having trouble receiving your E-Letter, you can always go to https://handiham.org/wordpress1/weekly-e-letter/ to see the latest E-Letter. Additionally, you can go to https://handiham.org/audio/handiham.mp3 to listen to the current podcast. These links are updated each time a new E-Letter and podcast is released.
Pemdy and I will be working during our usual office hours this week. While I will be out of the office all next week, Pemdy will be available during her usual hours. There will be no E-Letter on May 31st. Watch for your next issue of Handiham World on June 7th. If you call the Handiham Program office, please leave a message, and we will return your call as soon as we are available. When you leave that message, don't forget to leave your name, phone number, call sign, if you have one, and the reason for your call. Also, if you send an email, please include your name along with your call sign, and the reason for your email to speed up the response time. As always, if you need to update anything like your contact information, call sign, license class, membership, or members only log-in information, you can email us at handiham@allina.com.
In the E-Letter, there is an article about the latest updates for VoiceOver, another article about the upcoming on-air test for the National Hurricane Center, and the next part of the 54th Anniversary Zoom Gathering where we shared stories from over the years in the Handiham Program. Of course, you can also find the regular articles you see here each week.
Do you have a story to share about assistive technology or ham radio related activities? Please send your articles and stories via email to Lucinda.Moody@allina.com or by calling me at 612-775-2290.
---
News in Assistive Technology
VoiceOver Upgrade
Apple is introducing new features for VoiceOver, a screen reader for people who are blind and low vision. Building on recent updates that brought Image Descriptions to VoiceOver, users can now explore even more details about the people, text, table data, and other objects within images. Users can navigate a photo of a receipt like a table, by row and column, complete with table headers. VoiceOver can also describe a person's position along with other objects within images, allowing people to relive memories in detail. With Markup, users can add their own image descriptions to personalize family photos. You can read more about this and other accessibility updates at: https://www.apple.com/newsroom/2021/05/apple-previews-powerful-software-updates-designed-for-people-with-disabilities/.
---
From the Mailbag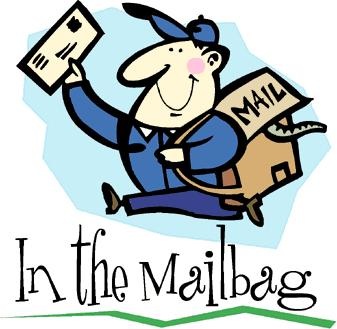 Hello,

I was just looking through my calendar events. I remember using Echolink in the past when I had an Android tablet. Now, I have an iPad and will need to put Echolink on that. I also need to update my calendar with the Handiham net times.

I was just sending an email to some of my fellow hams over here in Wisconsin. I may be able to attend Field Day this year and am looking forward to that.

Thank you and 73,

Kim, N9UBJ
---
Hi Lucinda,

I want to thank you again for your help with ARRL's effort to publish content formatted to support the blind and visually impaired. We've been posting the ARRL Letter to the files section of the Blind Hams group. https://blind-hams.groups.io/g/main.

Maty Weinberg, KB1EIB
---
Interview of the Week
As part of our celebration of the 54th anniversary of the Handiham Program, we held a Zoom gathering on Saturday, May 1st. During the event, we asked members to share any memories and stories they had from their time in the Handiham Program. Please enjoy the next part of this event.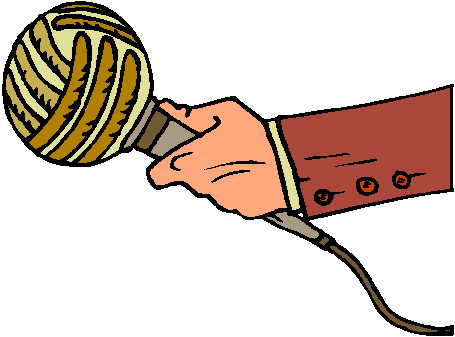 LM: Next up is Diane. Go ahead.

DF: I'm new to Handiham, I mean as far as being a member, and so I'm jealous. You guys have all these neat, nifty stories. I wish I could have been at camp and joined in all the mischief and mayhem and all that kind of stuff. But really, my late husband Tim and I, he was KK6LOF, and I'm KK6LOE, Diane in Sacramento, by the way, and I think one of my first contacts was on the Echolink server with Handiham back in 2014.

DF: And like I said, I never got to go to camp, but one of the things that I remember was getting a little taste of Camp when you had the W0EQO club callsign that you were using one week of camp, I think, where different people got to get their feet wet a little bit with being net control operators and all that kind of stuff. And after Tim passed away, I pretty much had nothing to do but, you know, I had to kind of occupy my time and not continue to let myself slip into depression over his passing and that, so I got more involved with the Handihams, started doing nets until my Android phone took a dive on me and decided it wasn't going to work.

DF: And so, I kind of dropped off the radar for a while, but then I got back into it. And James, the late KD0AES, we talked, and I got back into running my Wednesday slot which I had before and had a lot of fun with it. And then John, NU6P, boy, that sneaky devil, he paid for me an annual membership of Handihams last September, it was a nice birthday present. And then I realized there was a method to his madness. He said, how would you like to be net manager? And it's like, I don't know, but we'll try it and see how it is. And you know what, I'm enjoying it. And I hope that other people enjoy it. I sometimes feel like I have to be a little bit of a taskmaster. But you know, I mean, just making sure people are following rules and this and that. But you know, I hope I'm doing okay, and I'm enjoying it.

DF: And I'll probably pay my membership when the time comes again. Eventually, I'll probably sign up as a lifetime member and I would love to be able to go to camp. Probably who knows, you know, maybe we'll find a way to get there, even if I have to ride the tail of a comet to get there or something, or somebody's Comet antenna, maybe. I don't know, but anyway. So really enjoying it, met a lot of cool people that it's really a lot of fun to meet and hope to get to meet in person. So, let's see, I guess that just about covers it. Of course, as soon as I mute back up again, I'll remember something. But until then, we'll go ahead and say 73, and AB8WF and the group, KK6LOE, back to net.

LM: Thanks, Diane, and keep hanging out with us, and it won't be long and you'll have those stories too, because we keep making new stories over the years. So, you'll find new ones to share. Let's see. Next up is Don's iPad. Go ahead.

DD: Thank you, Lucinda, and good afternoon to everyone on the group. This is Don in Milad, Idaho. The callsign is WD9DWD. And I first learned about Handiham in about January of 2014. I had just shortly before that sold my ranch and my cattle, and my eyesight was going to the point that it was difficult to continue that work. And so I needed something to do. It was close enough to retirement time that I went ahead and retired, but I needed a hobby.

DD: And I had always thought about ham radio but just never had the time for it. So, somebody told me about ARRL that they had a Technician book, to order that, and I did that. And I was using a Visualtech at the time, and I was reading that manual with that, and somebody says you know I think there's something out there. I don't know who it was. They told me there was a blind lady in Salt Lake City, that's only 100 miles south of me. They knew her name, and it was Linda Reeder. Probably some of you know her.

DD: I called her, and she told me about Handihams. And I called over there, and I think it was Nancy I talked to and ended up with the Mp3 little cartridge because I had the player already. And so for the next two or three months, I listened to Pat Tice, WA0TDA, and the 30 some odd lectures that he did with the Technician class. And that's how I studied.

DD: I got my license a few months later. And over the next year, I listened to a couple of others. I think Joe Perry was one and another name, I don't remember. I listened to some of the information they had. And over the next year after my Technician, I got my General and my Extra. And so that's my story. Every time, I sense a time or two I have heard Pat Tice's voice somewhere. And, you know, once you heard that many, many, many times, you'll never forget it. You always know who that is.

DD: And anyway, so just a real quick comment on the CQ 54. When I first heard about that, I had no idea when Handiham started, but I was born in 54, so I thought, hey, they're celebrating my birth year. And that's cool. So anyway, I did have some fun with that last night. I do use a Kenwood 480SAT, and I made several contacts on 40 and again, several on 80. And I, too, ran into Tom Behler, because later on, I was just spinning the dial and made contact with him. And so that was kind of fun. So anyway, that's my story, and I'm sticking to it. And this is WD9DWD. 73. Thanks, Lucinda, and everybody have a great day.

LM: Thanks, Don. It appears that Tom was really doing a good job covering the bands last night. Everybody was finding him, and he was finding everybody else. So, glad that people were able to have fun with that. And it is a big deal to celebrate 54 years for the Handiham Program. And next year, we'll have to do something even bigger for 55, just for the excuses. So, thanks so much for being here. Let's see. Next up here is James Jones. Go ahead.

JJ: This is Kilo, India, 4, Hotel, Tango, Charlie, KI4HTC. I've been interested in ham radio all my life. One reason because my uncle was a prison warden, and a guy in California made a little record one time back in 1943, I think. And he picked it up. And he said to my grandmother in Tennessee, and that whole town listened to it. And I still got the record.

JJ: But being interested in ham radio all my life back in 2014, I finally and got my license. Now, I'm a General. And I tried the Extra Class, but I never could pass it for some reason. But listen, I use Echolink quite a bit. But that's how I got interested in ham radio, and I've been known by ham radio, Handiham ever since around 1968. And I was just wondering if you changed your call sign on Echolink. Let me know. Back to you.

LM: All right, thanks, James. Nope, we haven't changed our call sign. We haven't changed our node number on Echolink at all. Echolink does have an updated version, so you might want to see if there's anything going on there. And just a reminder for everybody that Echolink does have an updated version now. And the audio sounds a lot better than the new version, which is pretty cool. Because 14 years without an update, that's a long time with technology the way it is. Next up is Jennifer Thompson. Go ahead.

JT: I started out in 2001. I heard about Handihams from somebody I know in this area. And I got excited because that time they were offering for me to come to camp for free. So, like all right, and I actually flew the first time because I'm from Janesville, Wisconsin, but I didn't like paying the $300 for flying because you had to transfer for Bemidji. And I hated those small planes.

JT: So, I got my Technician in 2001. And I remember it took, it was a delay to get my license because 9/11 happened right after that. I don't remember what I was doing that day, and I remember, believe it or not. when I got my–I got a Vertex 150, a two meter handheld, and I remember the first time I keyed up in Janesville, I forgot my callsign I got so scared and later on, I was shy then. I'm not now, but I wasn't very used to that.

JT: And then I liked going to the California camps. The San Jose one was my favorite. And I think a year later I got my General. And then I decided to get the Morse code because you had to do the Morse code within the same year. And I got my Morse code. I did that out in California. And Gordon West was there. And I listened to his book for actually the General, I think, and the Morse code. I like Gordon West, and he has a kitty cat that was on there. That was really cool.

JT: And the very first book I started with was, Now You're Talking, for Technician. I thought it was very, very boring. Gordon West was much better. He makes it interesting and stuff like that. And then I think, I don't know, five or ten years ago, something like that. I passed my Extra, but because we were going out to California in February, and I didn't want to wait that long, and so, I forgot what that website is where you can go and you can look at all the questions, and so I memorized all the answers. And I worked and worked and worked at it.

JT: And a volunteer that was there then, John Hoenshell, he lives in Iowa and he drove to Janesville and went with me, and I took my test. And they no sooner said a question, and I was like, oh, I know the answer. So, I passed the test, and I came out to California, brought my certificate, and I said, hey, Pat. I passed my test already, because then I could go have fun at camp. I didn't have to worry about doing that. But California was my favorite. You know, you go to the bar restaurant, and I could have my clams and oysters.

JT: I still remember one of the counselors. I said I was going to have a drink and I was like, I don't know, mid 20s, almost 30, and they said you're not old enough, and I pulled my ID out and said oh, yes, I am. And I'd like to have a hard lemonade. I don't drink a lot, just once in a great while. But, I like Minnesota too. But California is my favorite. I'm hoping they can find another camp sometime to go to. But I guess that's about it. Like Diane says, I'll probably forget something, and Diane and some of you guys that haven't been to the camps, I hope you guys can come out. It's a lot of fun. Thanks, Lucinda

LM: Thanks, Jennifer. And yeah, we do have a lot of fun at camp. You know, we can get together virtually and that's nice, but there's also something very special about those in-person times.
Stay tuned for the next installment of this interview airing in the next issue of Handiham World.
---
Ham Radio in the News
Annual WX4NHC On-the-Air Station Test Set for Saturday, May 29
In preparation for the upcoming hurricane season, the annual WX4NHC station test will be held on Saturday, May 29th, from 1300 – 2100 UTC. Due to COVID-19, operators will be working remotely. The event serves as a practice exercise for emergency communications used in the event of severe weather. Brief contacts use HF, VHF, UHF, APRS, and Winlink and exchange signal reports and basic weather data with stations in any location. HF activity will primarily be on 14.325 and 7.268, pending propagation. The VoIP Hurricane Net will operate from 2000 – 2100 UTC. Even if you don't live in a hurricane impacted area, you can volunteer to monitor and relay reports for those impacted by the storms. To read more, go to: http://www.arrl.org/news/annual-wx4nhc-on-the-air-station-test-set-for-saturday-may-29
---
A Dip in the Pool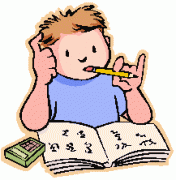 It's time to test our knowledge by taking a dip in the question pool…
Let's go to the Extra Class pool this week to a question about APRS.
E2D10 How can an APRS station be used to help support a public service communications activity?
A. An APRS station with an emergency medical technician can automatically transmit medical data to the nearest hospital.
B. APRS stations with general Personnel Scanners can automatically relay the participant numbers and time as they pass the check points.
C. An APRS station with a Global Positioning System unit can automatically transmit information to show a mobile station's position during the event.
D. All of these choices are correct.
Before I moved to Minnesota, I worked with an Emergency Disaster Services team in West Michigan. When we had teams out in the area, we were able to track them using APRS, automatic packet reporting system, which was tied into a GPS unit to automatically transmit position information to our headquarters. This makes answer C the correct choice. This is a helpful feature because the information is automatically reported, freeing team members to serve their community rather than having to regularly provide radio updates about their position.
---
Website Update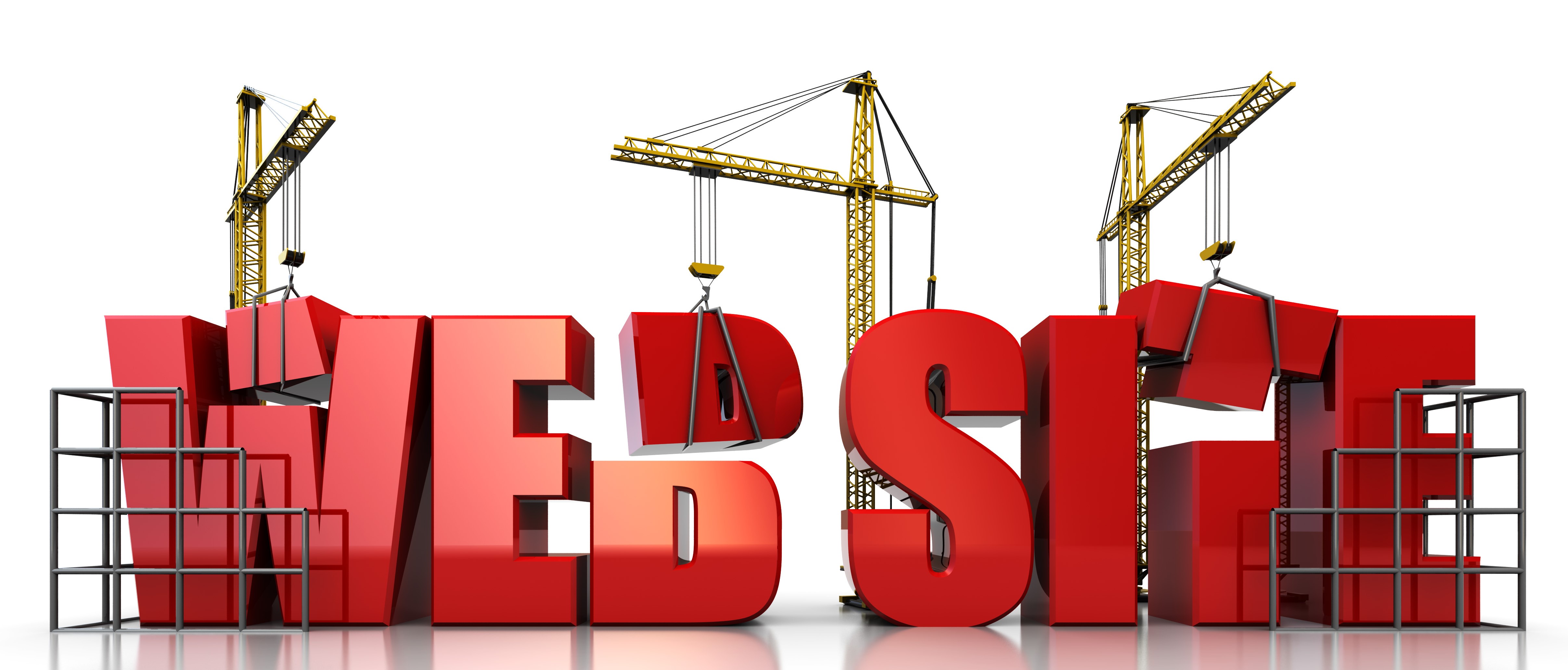 Here are the latest updates on the new Handiham.org website. Don't forget to monitor the site for updates throughout the week. When changes are made, I will post to the website. You can also find the latest updates any time by going to https://handiham.org/wordpress1/website-updates/. If you have any feedback about the website, I would love to hear from you. If you are a current member and your credentials are not allowing you to login to the site, please contact Pemdy for assistance at handiham@allina.com or 612-775-2291.
---
Equipment Connection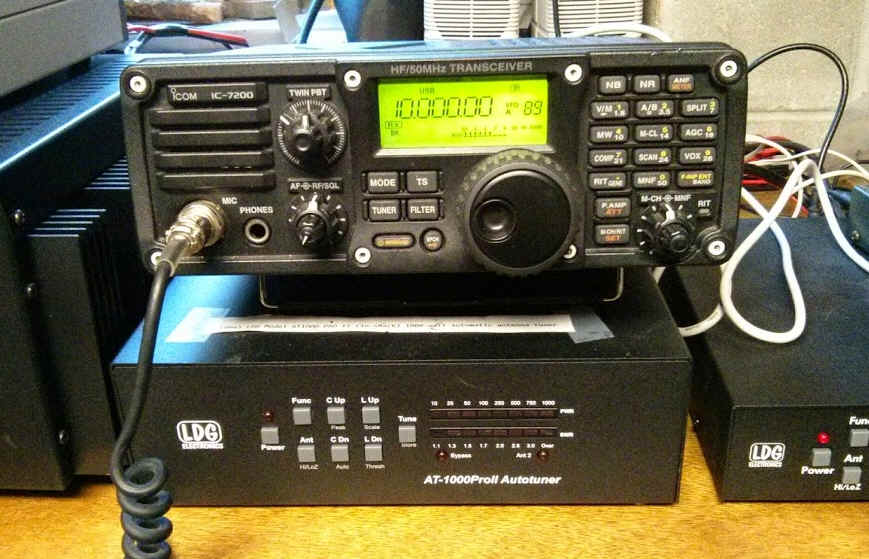 Equipment connections are happening, and the list is open! If you have a request for the Equipment Connection, contact me, leaving your name and phone number. I will call you to discuss your request. Please note that it may take several days for a return call due to all the other things going on in the Handiham Program. If you don't hear back from me after two weeks, you may contact me a second time. Additionally, if you have received any equipment from the Handiham Program during the last 12 months, you will automatically be placed at the bottom of the list so that others can also participate in the Equipment Connection.
Many thanks to the numerous people who have offered equipment for Handiham Members. If you have equipment that you would like to donate to a Handiham Program member, please email Lucinda at Lucinda.Moody@allina.com or call 1-612-775-2290.
---
Help Needed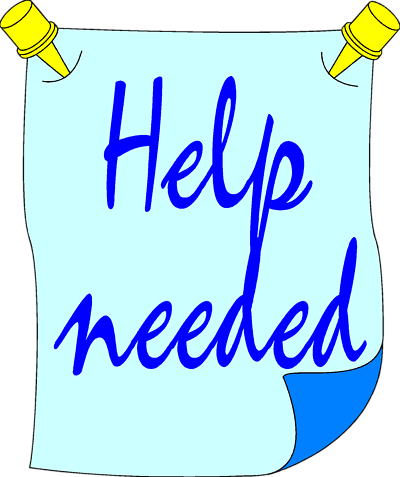 The Handiham Program needs contributors to Handiham World. Do you have a particular interest in amateur radio that you would like to share with others? Maybe you have a particular mode or band you like to operate and have learned a lot about. Or maybe you have some great stories to share from your experiences in the amateur radio hobby. Put your writing skills to work for Handiham World by sending your submissions to Lucinda.Moody@allina.com.
We are always looking for more readers, including some with a background in teaching in STEM related fields, especially if you have also worked with students requiring accommodations. We also need some readers with a background in teaching in STEM related fields, especially if you have also worked with students requiring accommodations. This volunteer position requires you to use your own equipment to record, however, we will provide the reading materials. If you or someone you know would like to try reading material for the members only section, please contact me for more information on how to submit a demo recording.
We need help updating our available resources for members. If you are blind and enjoy using your ham radio or assistive technology related devices, your assistance is especially needed. It would be a big help to your fellow Handiham Members if you would record a tutorial or product review. These need to be sent in Mp3 format, and the Handiham Program reserves the right to edit the recordings as needed before publishing in the Members Only section of the Handiham.org website. Please contact me at Lucinda.Moody@allina.com or 612-775-2290 if you have any questions.
I want to say a big thank you to those who have made or volunteered to make tutorials for the Members Only portion of the website. We have already had a number of members step up to offer their services, and their help is greatly appreciated! We also have some new readers who are working on some books, so keep watching for website updates as we add more content.
---
Check into our Handiham nets… Everyone is welcome!
How to find the Handiham Net:
The Handiham EchoLink conference is 494492. Connect via your iPhone, Android phone, PC, or on a connected simplex node or repeater system in your area.
The Handiham DMR Talkgroup on Brandmeister is 31990. On AllStar, it is available at node 47367.
The Handiham Net will be on the air daily. If there is no net control station on any scheduled net day, we will have a roundtable on the air get-together.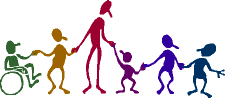 Our daily Echolink net continues to operate for anyone and everyone who wishes to participate at 11:00 hours CDT (Noon Eastern and 09:00 Pacific), as well as Wednesday evenings at 19:00 hours CDT (7 PM). If you calculate GMT, the time difference is that GMT is five hours ahead of Minnesota time during the summer.
Doug, N6NFF, poses a trivia question in the first half of the Wednesday evening session, so check in early if you want to take a guess. The answer to the trivia question is generally given shortly after the half-hour mark. During the Friday Mid-day net, Jim, KE5AL, asks a question from the current Extra Class pool. The answer is given at the end of the net. A big THANK YOU to all of our net control stations and to Diane, KK6LOE, our Net Manager.
---
Membership
You can pay your Handiham dues and certain other program fees on line. Simply follow the link to our secure payment site, then enter your information and submit the payment.

Handiham annual membership dues are $15.00. The lifetime membership rate is $150.00.
MEMBERSHIP DUES PAYMENT LINK
If you want to donate to the Handiham Program, please use our donation website. The instructions are at the following link:
DONATION LINK
As always, while our other services require that you have a current Handiham Program membership, you do not have to be a member to receive the Handiham World E-Letter.
How to contact us
There are several ways to contact us.
Postal Mail:
Courage Kenny Handiham Program
3915 Golden Valley Road MR 78446
Golden Valley, MN 55422
E-Mail: handiham@allina.com
Preferred telephone: 1-612-775-2291
Toll-Free telephone: 1-866-HANDIHAM (1-866-426-3442)
Note: Tuesdays through Thursdays between 9:00 AM and 3:00 PM United States Central Time are the best times to contact us.
You may also call Handiham Program Coordinator Lucinda Moody, AB8WF, at: 612-775-2290.
73, and I hope to hear you on the air soon!
For Handiham World, this is Lucinda Moody, AB8WF
The weekly e-letter is a compilation of assistive technology, operating information, and Handiham Program news. It is published on Mondays, and is available to everyone free of charge. Please email handiham@allina.com for changes of address, unsubscribes, etc. Include your old email address and your new address.
Podcast: Play in new window | Download