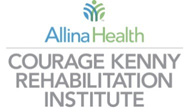 Courage Kenny Rehabilitation Institute Handiham World Weekly E-Letter for the week of June 7, 2021
This is a free weekly news & information update from the Courage Kenny Handiham Program, serving people with disabilities in Amateur Radio since 1967.
Our contact information is at the end.
Listen here:
https://handiham.org/audio/handiham07JUN2021.mp3

Get this podcast in iTunes:
https://itunes.apple.com/us/podcast/handiham-world/id1457854439?mt=2&app=podcast
RSS feed for the audio podcast if you use other podcasting software:
https://handiham.org/wordpress1/feed/podcast/
Subscribe or change your subscription to the E-mail version here.
---
Welcome to Handiham World.
In this edition:
A note from the coordinator
News in Assistive Technology
From the Mailbag
Interview of the Week
Ham Radio in the News
A Dip in the Pool
Website Update
Equipment Connection
Help Needed
Check into our nets!
…And more!
---
A note from the coordinator…
On Wednesday, we will have our first Technician Class license class. This first class will be a time to get to know students and instructors, learn how to use the technology required for the class, and begin our studies. Over the next 12 weeks, we will help students prepare for their Technician Class exam.
We are planning to hold our first virtual General Class series this fall. Classes will be held once weekly over Zoom, and students will get a recording of each class along with a list of the questions from the question pool that were covered in that week's class. If you are interested in joining this class, please contact Pemdy to be put on the list for an application.
We will also hold another virtual basic Morse code class this fall. Students will attend an interactive class using Zoom and receive class recordings and practice recordings each week in Mp3 format. This class starts from the very beginning, covering letters, numbers, and prosigns. Prior knowledge of Morse code is not required. Of course, students will need to practice regularly outside of class to be successful. If you want to join this class, you can reach out to Pemdy to be placed on the application list.

Due to the spread of COVID-19, we are not working from the office right now. We are still able to check our phone messages and return phone calls, and mail will be picked up as often as possible. Of course, the best way to get in touch with us during this time is via email.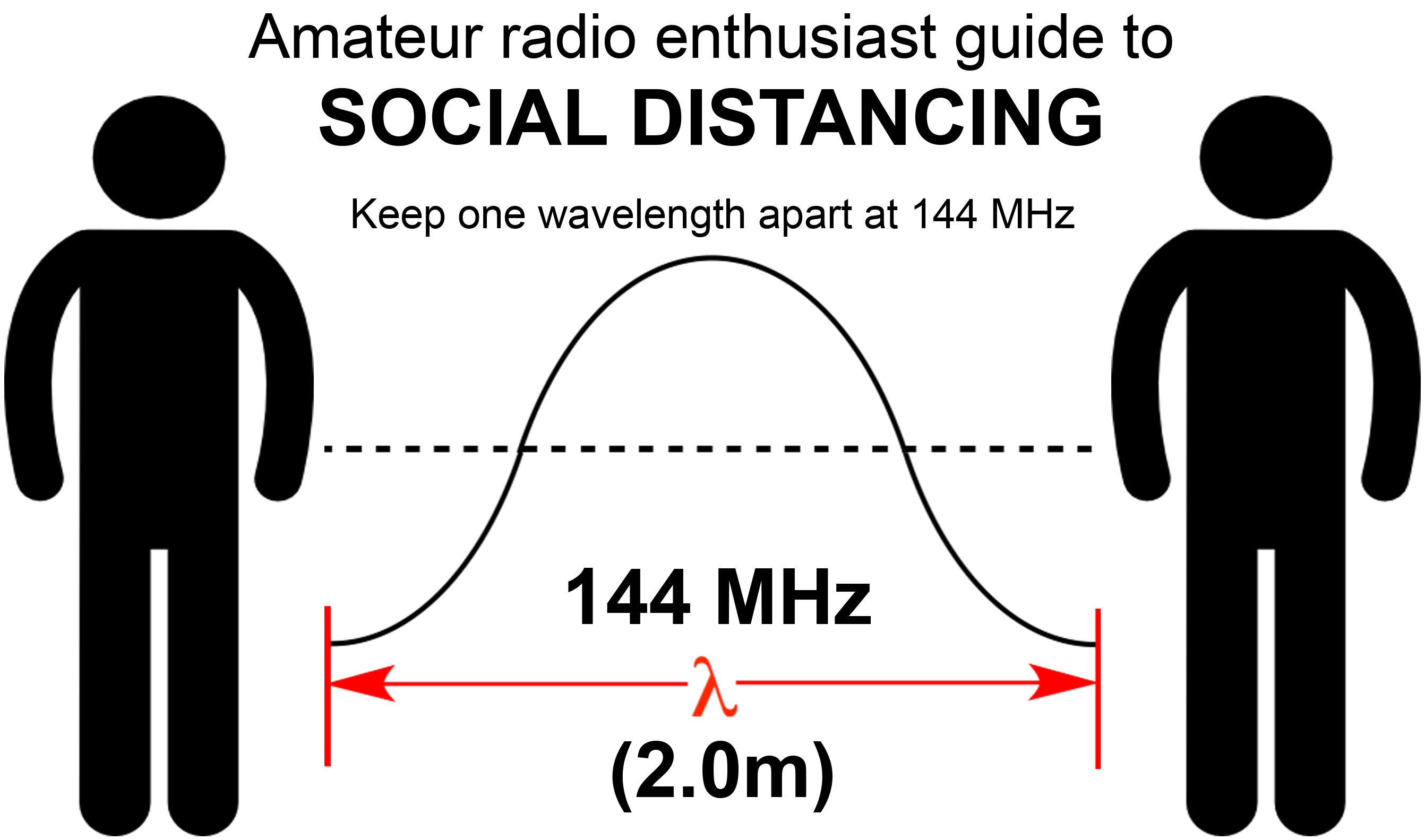 Along with the release of the new On the Air magazine, the magazine for beginner-to-intermediate ham radio operators, the ARRL is also doing a monthly podcast to take a deeper look at some of the topics and projects included in the magazine. The latest episode of the On the Air podcast (Episode 17) covers the importance of grounding. You can check it out at http://www.arrl.org/on-the-air-podcast.
If you are having trouble receiving your E-Letter, you can always go to https://handiham.org/wordpress1/weekly-e-letter/ to see the latest E-Letter. Additionally, you can go to https://handiham.org/audio/handiham.mp3 to listen to the current podcast. These links are updated each time a new E-Letter and podcast is released.
Pemdy and I will be working during our usual office hours this week. If you call the Handiham Program office, please leave a message, and we will return your call as soon as we are available. When you leave that message, don't forget to leave your name, phone number, call sign, if you have one, and the reason for your call. Also, if you send an email, please include your name along with your call sign, and the reason for your email to speed up the response time. As always, if you need to update anything like your contact information, call sign, license class, membership, or members only log-in information, you can email us at handiham@allina.com.
In the E-Letter, there is an article about white cane tips, another article about the upcoming RAC contest celebrating Canada Day, and the next part of the 54th Anniversary Zoom Gathering where we shared stories from over the years in the Handiham Program. Of course, you can also find the regular articles you see here each week.
Do you have a story to share about assistive technology or ham radio related activities? Please send your articles and stories via email to Lucinda.Moody@allina.com or by calling me at 612-775-2290.
---
News in Assistive Technology
All about the White Cane Tip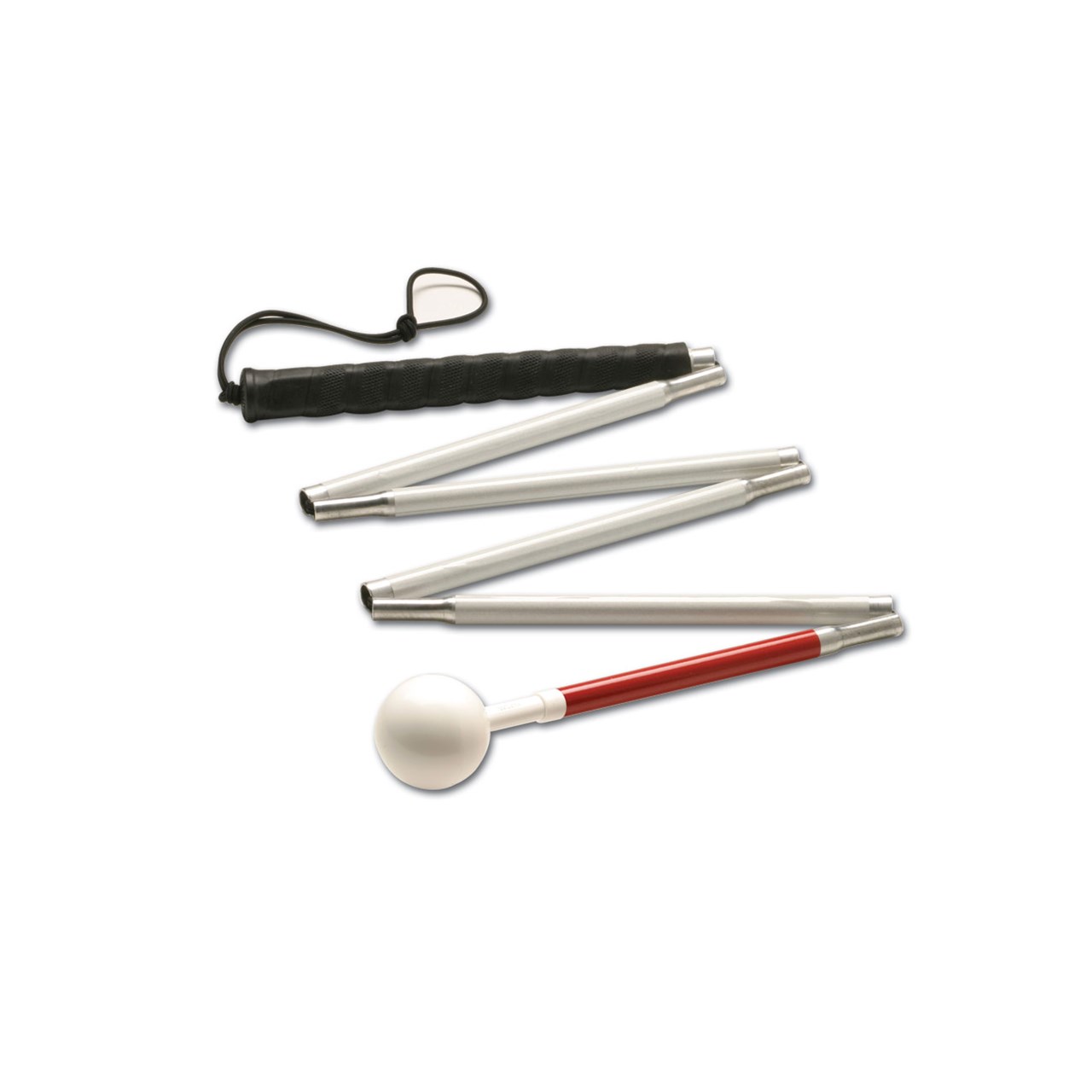 Sam from The Blind Life made this video to look at a variety of white cane tips. He discusses which situations are best for every tip covered. He also shares stories about why you might not want a particular tip in some circumstances. His descriptions help you understand what each tip looks like, and he explains the best way to use each one. You can watch the video at: https://youtu.be/nbrrdNqWmUk.
---
From the Mailbag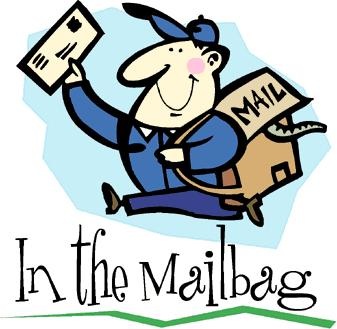 Handiham member Bob White, WB2BYL, shared the following with us from the May 28th episode of Amateur Radio Newsline:

"Richard Philstrom W0TLE, a lifelong radio amateur in the Minneapolis area and creator of a business that served local amateurs in the 1980s, has become a Silent Key. A veteran of the US Navy, Dick became a licensed ham in 1965, receiving the call sign WN0NHL shortly before entering the military service. When he left the Navy, he was hired at Electronic Center in Minneapolis, reporting to Ward Jensen who became his ham radio mentor. At Electronic Center, Dick eventually became manager of the business's ham radio department. By 1980, he had purchased the department and opened it in North Minneapolis as Midwest Amateur Radio Supply. Four years later, he left the business to begin work for various companies dealing in super computers and eventually left the industry to work for a medical supply company.

Dick was a charter member of the Handiham organization, which serves amateurs with disabilities, a life member of the ARRL, and a member of the Quarter Century Wireless Association. Dick died May 8th at the age of 76. His call sign had formerly belonged to his mentor Ward Jensen W0TLE."
---
Hi Lucinda and all,

Well, it's 6 meter time again. It has been a little slow getting going but was good over the past few days. I even got the old Yaesu 620b going on AM with the amp, running about 50 watts of carrier. I worked several stations on the east coast from Minnesota. So, get your 6 meter stuff going!

Thanks and 73,

Matt, KA0PQW
---
Interview of the Week
As part of our celebration of the 54th anniversary of the Handiham Program, we held a Zoom gathering on Saturday, May 1st. During the event, we asked members to share any memories and stories they had from their time in the Handiham Program. Please enjoy the next part of this event.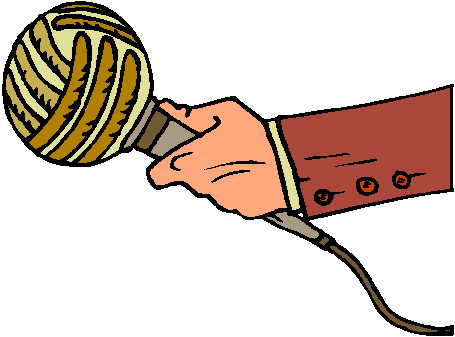 LM: And speaking of camp, one of the biggest promoters over the years for camp was a fellow named Jerry Kloss. He kind of made it so that everybody just couldn't wait to go to camp. He was incredibly good at, I guess you'd call him a good salesman. When it came to radio camp, he could convince people that it was the one place you were desperate to go to. So, Jerry, you're up next.

JK: Good afternoon.

LM: Good afternoon.

JK: Thank you for the a, what's our net control on Wednesday night say, the basket of flowers, Lucinda? Well, anyway, you go back to the beginning and this number 54, service to the community as we are, it's really something to reflect on some of the folks that made it happen, starting with Ned Carmen and his dream, and how we move forward into here. You know how it's this wonderful hobby that's touched folks along the way. I myself feel very blessed that I came upon it.

JK: And how would I ever know that Pat Tice would tap me on the shoulder to be a part of the program as student coordinator, and I really enjoyed selling it, if you will, I guess to folks that would call. So a typical call at Courage Center would be, I'm so and so. And I've heard about your program. The only problem is, I'm losing my sight, and I can no longer run a computer. And that would just launch me because I had a wonderful JAWS Pro computer at the time there. And I could put the phone on speakerphone and demonstrate how JAWS worked, so that right away, this person that was giving up on whatever, as far as their sight being the dominant in their life, it showed them how they could continue on and enjoy the computer with the JAWS speech program.

JK: And of course, the Handihams Program just went forward from there and to go to the camps and to meet all the folks. I'm long in the tooth, now. My dream for the future is that I can come to radio camp, and I want to be in the audience in the operating skills environment that I really enjoy and hear Tom Behler. I've never met the man, but if you look at the future, it's folks like that, that will keep this Program going. You, Lucinda, your energy, we're indebted to you and Pemdy's efforts also. So, the Program's in good hands. And I'm just so fortunate, late in my life to have been a part of it all. Thank you for this moment.

LM: Thanks, Jerry. And yeah, we appreciate what Pemdy does, because there's just one of me. So, without her, we wouldn't be able to make it. There's so many things that she does that I don't even know how to do, actually. She just takes care of things. So, we really appreciate all that she does. And yeah, you really do need to meet Tom at some point. He's quite the guy. We really appreciate everything he's done to help us out.

LM: And it's interesting because we met on a net that I ran in Michigan, and now he volunteers for the Handiham Program, and he's traveled to Minnesota, and he's taught for virtual classes and then all this stuff. So, you never know what will come out of those check-ins to nets. Just be careful. You never know. It could keep you very busy. Next up here is Jim, go ahead.

JS: This is Jim, KE5AL, and I've never been to a Handiham camp. I tried real hard to come to the 2019 camp. But a few days before that my heart stopped. And so I had to have a little open heart surgery. And I was unable to make it. I had the plane reservations and everything.

JS: But I've been a ham for since 1965. I learned the code at the Iowa School for the Blind there. In fact, my Elmer was W3IUU, Lloyd, that many of you know through the 20 meter net and through the Blind Hams list. Anyway, I was just a little kid. And in fact, I was 11 when I got my Novice, and when they asked me if I wanted to come to code class, I was probably in about fourth grade or something. And my response was do you have put your gym clothes on for that? And I've been pounding code now for about 56 years.

JS: So, I've really enjoyed teaching in the Program. And let's see, I live near Austin, Texas, where we've been getting some much needed rain. And it's a beautiful day out there today except it's pouring. So, I guess that's about it. This is KE5AL, back to net. Go ahead, Lucinda.

LM: Thanks, Jim. And yeah, you almost made it to radio camp in 2019. We even had a room for you and everything. And then your wife let us know what had happened and that you were in the hospital, but at that point on your way to recovery, which we were very grateful for, and very grateful that your heart stopped at home and not at radio camp, because that would have been very scary for everybody involved. So, if it had to happen, we were glad it happened, where you had help available and everything to be able to recover and come to future events.

LM: You did make it to one in-person event here in the Cities a couple of years ago in 2018. So, we'll look forward to having you back again. And we really appreciate all the work you've done with teaching as well. The reality is without the work that all of our volunteers do, this program wouldn't be much of anything. So, we're very grateful. Next up here is Jimmy W.

WW: Okay, that's Woody W. Actually, Jimmy is my wife, and I'm on her laptop, as a matter of fact, but it's recent that we got that. I am the Thursday net control for the Handiham Radio Club midday net. And so I've heard a lot of people on there today, and I'd like to have them check into the net. There are some things that I wanted to look at and talk to you about.

WW: You know, I have been a member since '94. I think I've got my Novice then, and that was about the last year that Sister Alverna was active, and it was also the last year of the California camp. So, I got to go to the California camp and see dolphins for the first time. I really enjoyed that and seeing Pacific Ocean. You know, I'm in Florida right now and I grew up in Texas where I got my license, and we just don't have things like that in the Gulf of Mexico, you know, but it was just really nice. I really enjoyed it. Now, I've been to three of the other camps, and, matter of fact, I've seen you at a couple of the camps, I think.

WW: Well, anyway, I've really enjoyed it. But I wish that I had become a life member sooner because you know how much money since 1994. up to I think I got my life membership last year in 2019 or 2020, something like that. So, it's how much money I wasted–I could have used it for life membership. Anyway, I love it. I really appreciate Handihams. And that's about all I've got to say. Everybody have a great day and 73.

LM: Thanks so much, Woody. We're glad to have you here, and 73 to you as well. Next up here is Lowell. Go ahead.

LM: I learned something as a result of this gathering today. I never knew that to hit Alt A would turn the mute off. I never knew that. Somebody mentioned it, so I've learned something new. Okay, it's a successful day when you learn something. Well, I have a lot of fond memories. I wouldn't be the ham radio operator that I am if it would not have been for all the things I have learned through Handiham.

LM: Even though I got my first license in 1954 and my General in '55, have the same call now that I started out with, in '85, I wanted to get my Advanced class license. And thanks to the tapes that were provided through Handiham, I listened to those several times and was able to pass my test the first time. And then in 2000, I decided I wanted to go on and get my Extra, so Handiham came through again with the tapes or maybe it was CDs this time–I can't remember. I think it was still tapes and listened to those and passed that the first time as well.

LM: So anyhow, I'm glad I got my Extra. I wouldn't have had it if it would not have been for Handiham. I appreciate your leadership, Lucinda. Pat Tice, it was actually under his administration that I joined Handiham back in the '90s I believe, early '90s possibly, and I've been a member ever since. I should have gotten my lifetime membership then, but I didn't think I would live this long, so there you go. So, I'll just keep on paying by the year. I might not make it 10 years, so there's no point in doing that now.

LM: Nice talking to all of you and hearing your experiences. I've never made it to a camp. I would like to have done that, but my work schedule never permitted it. So, I guess that's about all I have here. Thank you very much, Lucinda. I appreciate what you do and appreciate the weekly newsletters. I look forward to receiving those. So, 73 for now and thank you, Lucinda.

LM: Thanks so much, Lowell, and it's good to have you join us today. It's good to get to see you again, and I hope everything continues to go well for you. And who knows, maybe you'll get lucky and make it another 10 years!

LM: Thank you.

LM: Take care.
Stay tuned for the next installment of this interview airing in the next issue of Handiham World.
---
Ham Radio in the News
Radio Amateurs of Canada Invites Participation in the RAC Canada Day Contest
On Thursday, July 1, you can help Canada celebrate its birthday on the air during the RAC Canada Day Contest. Beginning on Wednesday evening in North American time zones, be on the lookout for stations, especially RAC official stations which all have RAC as the suffix. Contacts with those official stations are worth 20 points each, while contacts with stations in Canada are worth 10 points. Contacts with stations outside of Canada only get 2 points. Canada's 10 provinces and three territories serve as multipliers for the event. This is a great chance to participate in a weekday contest! To learn more, go to: http://www.arrl.org/news/radio-amateurs-of-canada-invites-participation-in-the-rac-canada-day-contest
---
A Dip in the Pool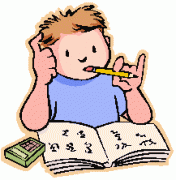 It's time to test our knowledge by taking a dip in the question pool…
Let's go to the Technician Class pool this week to a question about radio signals.
T7A08 Which of the following describes combining speech with an RF carrier signal?
A. Impedance matching.
B. Oscillation.
C. Modulation.
D. Low-pass filtering.
Modulation is the process of applying voice, video, or digital information onto a radio signal, making answer C the correct choice. The information modifies some characteristic of the radio frequency carrier, allowing information to be transmitted over the air. In fact, your first dual-band handheld radio has a modulator circuit that converts your speech going into the mic to an electrical speech signal that is combined with the RF carrier. Of course, the modulator is always on the transmit side of your radio, tied into the mic.
---
Website Update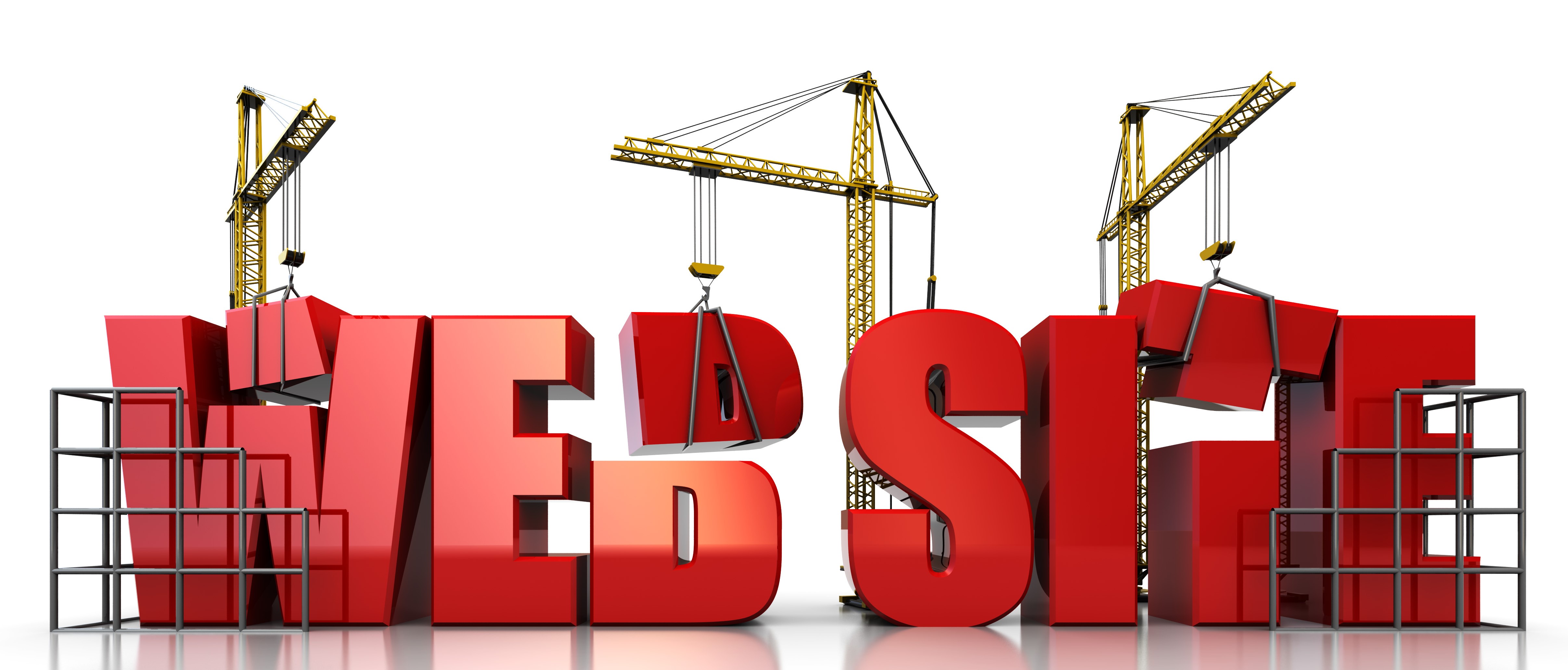 Here are the latest updates on the new Handiham.org website. Don't forget to monitor the site for updates throughout the week. When changes are made, I will post to the website. You can also find the latest updates any time by going to https://handiham.org/wordpress1/website-updates/. If you have any feedback about the website, I would love to hear from you. If you are a current member and your credentials are not allowing you to login to the site, please contact Pemdy for assistance at handiham@allina.com or 612-775-2291.
The June issue of the QCWA Journal is now available in the magazines and newsletters section of the members only website.
---
Equipment Connection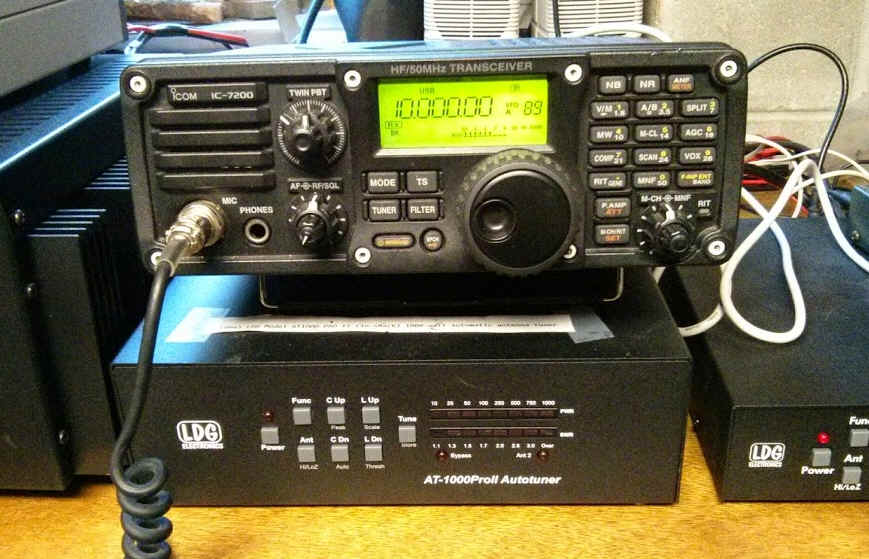 Equipment connections are happening, and the list is open! If you have a request for the Equipment Connection, contact me, leaving your name and phone number. I will call you to discuss your request. Please note that it may take several days for a return call due to all the other things going on in the Handiham Program. If you don't hear back from me after two weeks, you may contact me a second time. Additionally, if you have received any equipment from the Handiham Program during the last 12 months, you will automatically be placed at the bottom of the list so that others can also participate in the Equipment Connection.
Many thanks to the numerous people who have offered equipment for Handiham Members. If you have equipment that you would like to donate to a Handiham Program member, please email Lucinda at Lucinda.Moody@allina.com or call 1-612-775-2290.
---
Help Needed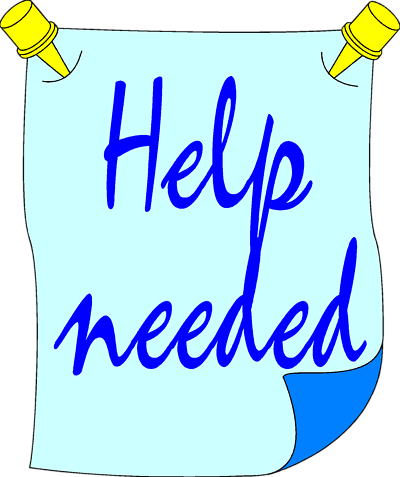 The Handiham Program needs contributors to Handiham World. Do you have a particular interest in amateur radio that you would like to share with others? Maybe you have a particular mode or band you like to operate and have learned a lot about. Or maybe you have some great stories to share from your experiences in the amateur radio hobby. Put your writing skills to work for Handiham World by sending your submissions to Lucinda.Moody@allina.com.
We are always looking for more readers, including some with a background in teaching in STEM related fields, especially if you have also worked with students requiring accommodations. We also need some readers with a background in teaching in STEM related fields, especially if you have also worked with students requiring accommodations. This volunteer position requires you to use your own equipment to record, however, we will provide the reading materials. If you or someone you know would like to try reading material for the members only section, please contact me for more information on how to submit a demo recording.
We need help updating our available resources for members. If you are blind and enjoy using your ham radio or assistive technology related devices, your assistance is especially needed. It would be a big help to your fellow Handiham Members if you would record a tutorial or product review. These need to be sent in Mp3 format, and the Handiham Program reserves the right to edit the recordings as needed before publishing in the Members Only section of the Handiham.org website. Please contact me at Lucinda.Moody@allina.com or 612-775-2290 if you have any questions.
I want to say a big thank you to those who have made or volunteered to make tutorials for the Members Only portion of the website. We have already had a number of members step up to offer their services, and their help is greatly appreciated! We also have some new readers who are working on some books, so keep watching for website updates as we add more content.
---
Check into our Handiham nets… Everyone is welcome!
How to find the Handiham Net:
The Handiham EchoLink conference is 494492. Connect via your iPhone, Android phone, PC, or on a connected simplex node or repeater system in your area.
The Handiham DMR Talkgroup on Brandmeister is 31990. On AllStar, it is available at node 47367.
The Handiham Net will be on the air daily. If there is no net control station on any scheduled net day, we will have a roundtable on the air get-together.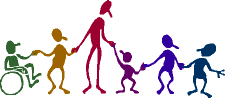 Our daily Echolink net continues to operate for anyone and everyone who wishes to participate at 11:00 hours CDT (Noon Eastern and 09:00 Pacific), as well as Wednesday evenings at 19:00 hours CDT (7 PM). If you calculate GMT, the time difference is that GMT is five hours ahead of Minnesota time during the summer.
Doug, N6NFF, poses a trivia question in the first half of the Wednesday evening session, so check in early if you want to take a guess. The answer to the trivia question is generally given shortly after the half-hour mark. During the Friday Mid-day net, Jim, KE5AL, asks a question from the current Extra Class pool. The answer is given at the end of the net. A big THANK YOU to all of our net control stations and to Diane, KK6LOE, our Net Manager.
---
Membership
You can pay your Handiham dues and certain other program fees on line. Simply follow the link to our secure payment site, then enter your information and submit the payment.

Handiham annual membership dues are $15.00. The lifetime membership rate is $150.00.
MEMBERSHIP DUES PAYMENT LINK
If you want to donate to the Handiham Program, please use our donation website. The instructions are at the following link:
DONATION LINK
As always, while our other services require that you have a current Handiham Program membership, you do not have to be a member to receive the Handiham World E-Letter.
How to contact us
There are several ways to contact us.
Postal Mail:
Courage Kenny Handiham Program
3915 Golden Valley Road MR 78446
Golden Valley, MN 55422
E-Mail: handiham@allina.com
Preferred telephone: 1-612-775-2291
Toll-Free telephone: 1-866-HANDIHAM (1-866-426-3442)
Note: Tuesdays through Thursdays between 9:00 AM and 3:00 PM United States Central Time are the best times to contact us.
You may also call Handiham Program Coordinator Lucinda Moody, AB8WF, at: 612-775-2290.
73, and I hope to hear you on the air soon!
For Handiham World, this is Lucinda Moody, AB8WF
The weekly e-letter is a compilation of assistive technology, operating information, and Handiham Program news. It is published on Mondays, and is available to everyone free of charge. Please email handiham@allina.com for changes of address, unsubscribes, etc. Include your old email address and your new address.
Podcast: Play in new window | Download