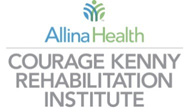 Courage Kenny Rehabilitation Institute Handiham World Weekly E-Letter for the week of June 14, 2021
This is a free weekly news & information update from the Courage Kenny Handiham Program, serving people with disabilities in Amateur Radio since 1967.
Our contact information is at the end.
Listen here:
https://handiham.org/audio/handiham14JUN2021.mp3

Get this podcast in iTunes:
https://itunes.apple.com/us/podcast/handiham-world/id1457854439?mt=2&app=podcast
RSS feed for the audio podcast if you use other podcasting software:
https://handiham.org/wordpress1/feed/podcast/
Subscribe or change your subscription to the E-mail version here.
---
Welcome to Handiham World.
In this edition:
A note from the coordinator
News in Assistive Technology
From the Mailbag
Interview of the Week
Ham Radio in the News
A Dip in the Pool
Website Update
Equipment Connection
Help Needed
Check into our nets!
…And more!
---
A note from the coordinator…
Do you already have your Field Day plans in place? The 2021 Field Day occurs on June 26 – 27th. With the widespread availability of COVID vaccines, many clubs are returning to in-person Field Day plans this year, which adds an extra layer of excitement for an already fun event. Check in with your club to see how you can participate. If you haven't yet become a member of a club, Field Day is a great opportunity to check out a new club and see if it is one you would like to join.
This week is our second Technician Class license class. We had a great time last week getting to know each other and beginning our studies. Over the next 12 weeks, we will help students prepare for their Technician Class exam while also having some fun along the way.
We are planning to hold our first virtual General Class series this fall. Classes will be held once weekly over Zoom, and students will get a recording of each class along with a list of the questions from the question pool that were covered in that week's class. If you are interested in joining this class, please contact Pemdy to be put on the list for an application.
We will also hold another virtual basic Morse code class this fall. Students will attend an interactive class using Zoom and receive class recordings and practice recordings each week in Mp3 format. This class starts from the very beginning, covering letters, numbers, and prosigns. Prior knowledge of Morse code is not required. Of course, students will need to practice regularly outside of class to be successful. If you want to join this class, you can reach out to Pemdy to be placed on the application list.

While we continue to work remotely at this time, we are still able to check our phone messages and return phone calls, and mail will be picked up regularly. Of course, the best way to get in touch with us is via email.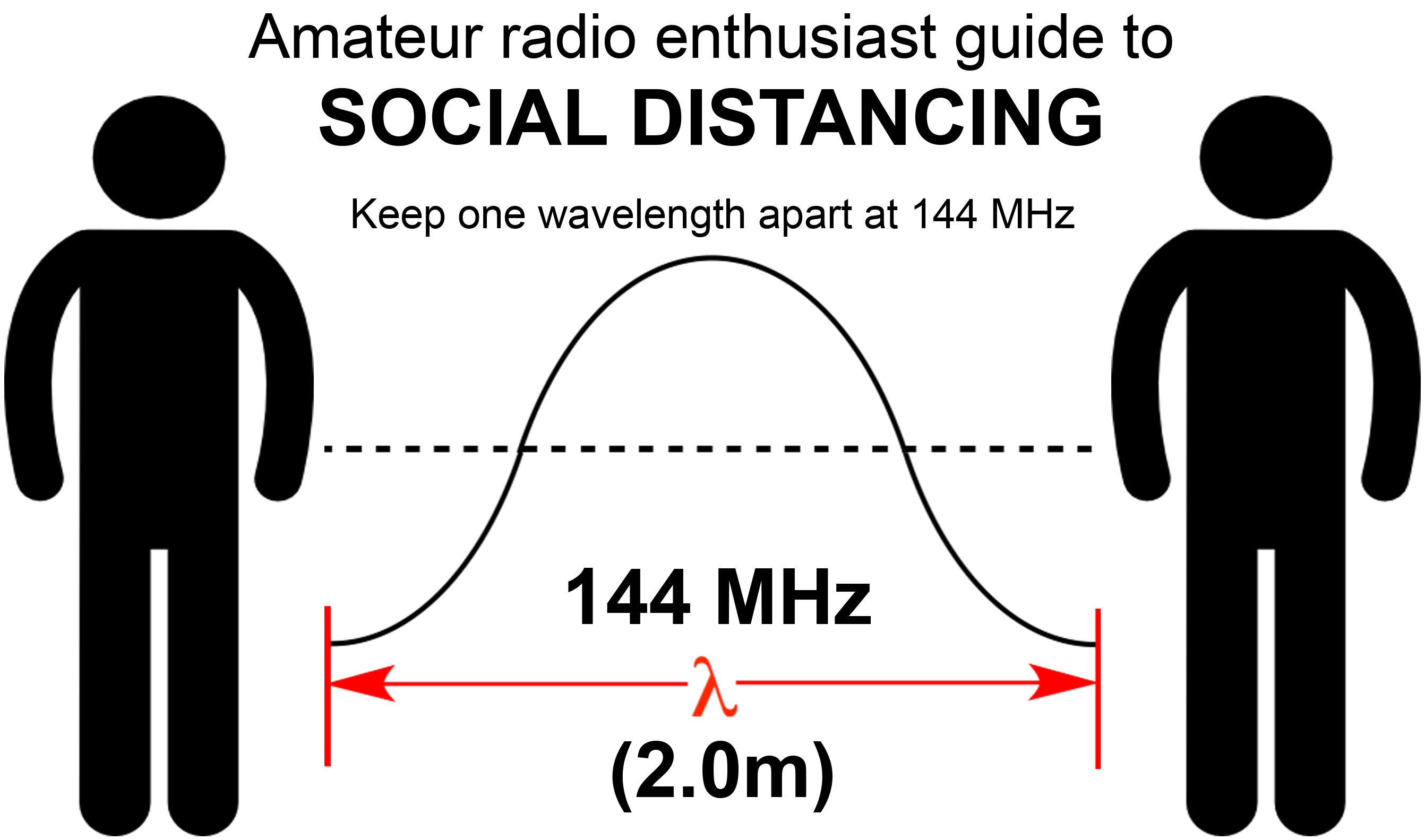 Along with the release of the new On the Air magazine, the magazine for beginner-to-intermediate ham radio operators, the ARRL is also doing a monthly podcast to take a deeper look at some of the topics and projects included in the magazine. The latest episode of the On the Air podcast (Episode 18) takes a deep dive into everything you ever wanted to know about Field Day. You can check it out at http://www.arrl.org/on-the-air-podcast.
If you are having trouble receiving your E-Letter, you can always go to https://handiham.org/wordpress1/weekly-e-letter/ to see the latest E-Letter. Additionally, you can go to https://handiham.org/audio/handiham.mp3 to listen to the current podcast. These links are updated each time a new E-Letter and podcast is released.
Pemdy and I will be working during our usual office hours this week. If you call the Handiham Program office, please leave a message, and we will return your call as soon as we are available. When you leave that message, don't forget to leave your name, phone number, call sign, if you have one, and the reason for your call. Also, if you send an email, please include your name along with your call sign, and the reason for your email to speed up the response time. As always, if you need to update anything like your contact information, call sign, license class, membership, or members only log-in information, you can email us at handiham@allina.com.
In the E-Letter, there is an article about candy used to make chemistry blind accessible, another article about the ISS cross-band repeater in use for Field Day, and the next part of the 54th Anniversary Zoom Gathering where we shared stories from over the years in the Handiham Program. Of course, you can also find the regular articles you see here each week.
Do you have a story to share about assistive technology or ham radio related activities? Please send your articles and stories via email to Lucinda.Moody@allina.com or by calling me at 612-775-2290.
---
News in Assistive Technology
Researchers Create Edible Candy to Make Chemistry Accessible for Blind Students
Researchers found a new way to make science, chemistry in particular, accessible for blind students. They created edible and non-edible gummy versions of molecules that allows students to see with their tongues. While many science texts contain stunning imagery of complicated molecular structures, students with visual impairments miss out on the details provided in the images. In the study, participants could identify the molecules with an accuracy greater than 85 percent, and some 41 percent of participants were able to remember the structure if they felt it in their mouth rather just feeling it with their hand. The tongue has the ability to examine the intricacies of a molecule, allowing the brain to create a visual picture. Even though it will take time for these to be available for students, this research has already demonstrated the ability to reduce barriers for students who are blind or visually impaired who want to study chemistry. You can learn more at: https://assistivetechnologyblog.com/2021/06/researchers-create-edible-candy-to-make-chemistry-accessible-for-blind-students.html.
---
From the Mailbag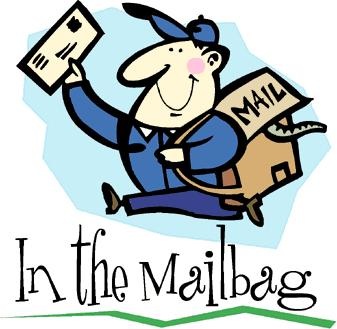 Hi Lucinda,

I don't why I never told this story. It really happened. It was two years before we met you, in 2005. Anyway, the summer Minnesota camp was, of course, at Courage North. We were in the radio room having a wonderful time talking on the ham radio. Lyle, K0LR, came in and said a bad storm was on its way, so he had to turn everything off and unplug all the equipment. A couple of minutes later, Lyle came back and told us we all needed to go to the dining room, that we would be safe there. Thankfully, we were.

The lightning struck while we were eating dinner. It was so loud we all jumped out of our seats. The lightening went under the bench were the smokers sat, then it traveled to the men's cabins and destroyed the hot water heaters. They had to get a plumber to come the next day. I was so scared! I hope I never get close to lightning again. While we were eating, Sister Alverna said, if we die, we will have full stomachs.

I wanted to tell our story to Newsline, but Hurricane Katrina hit that week, and when something that big is going on, you do not bother Bill Pasternak. Your story would get put on the back burner. Two weeks later, I told Newsline our story, and they aired it. I am so glad no one was hurt.

73,

Linda Reeder, N7HVF
---
Hi Lucinda and all,

Thanks, Lucinda, for posting about the RAC contest. I think this is a really great event! It's not just Canadian stations working American stations, American stations can also work American stations. There will be lots of activity on both CW and SSB. I hope to hear everyone with HF stations when I'm on there working the contest!

I'm playing around with an inverted V, an outdoor one, on my balcony, and I'll be seeing if I can work SSB on 20, 40, and 80 with that one. I will be using an indoor antenna as well, seeing what I can do with that one!

73,

Trippy, AC8S
---
Interview of the Week
As part of our celebration of the 54th anniversary of the Handiham Program, we held a Zoom gathering on Saturday, May 1st. During the event, we asked members to share any memories and stories they had from their time in the Handiham Program. Please enjoy the next part of this event.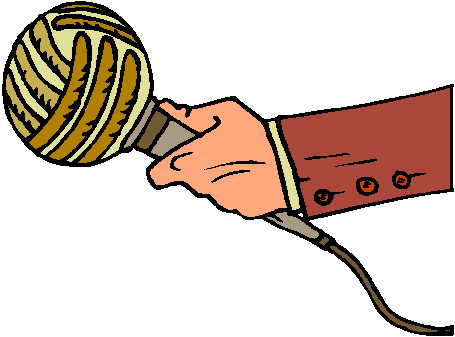 LM: Next up here is Ken Carey. Go ahead.

KC: Hello to everybody. And I'm another one of those California kids here. And I'm trying to think of what to say and how to say it. I'll try to be brief. I am Ken. My last name is Carey. I'm Kilo, November, 6, Charlie, Kilo. And I live in San Jose, California, which is just a few miles away from the 49ers Levi football stadium. So, anyhow, my eyesight, I had good eyesight until 1985.

KC: And in early '85, I started having trouble, and I had to buy my first pair of middle-aged reading glasses. And so that worked out okay. And I was working at Hewlett Packard at that time. I'd been there several years. But in November of 1985, my eyesight started getting weaker again. I thought, oh, man, do I need new reading less already? I put up with it and used magnifying for the little tiny screens on the first desktop computers with Hewlett Packard, about five inches, and maps, and telephone directories.

KC: And then a day that I was writing, and I can see the top of the pen, but I could not see ink going on the paper. I knew there was something wrong. So, I started seeing doctors. So, actually I saw an optometrist first, and he said it's something more serious. So, I had to forget about him and who he referred to, because I had to go back into my insurance coverage. So, I saw an ophthalmologist, and he sent me to a retinal specialist. And he said it was neurological.

KC: So, I saw neurologist, and he did more tests than you can think of, and he still couldn't figure it out. So, he sent me out of the system to see a professor at Stanford that also had a side business. And he saw two things, and he guessed on one, and he gave me some vitamin B and this and that the first few months, and it wasn't getting any better. He said, well, I don't know.

KC: So, I went to the neurologist, and he said, I got one more guy, Dr. Hoyt at University of California Med Center in San Francisco. And my folks took me up to see him. And that's about 40 miles north of San Jose here. And he recognized it. He'd seen it before. And he brought in 95 students to look at it, a little sickle shape, and it's called Leber's optic neuropathy.

KC: It affects the optic nerve and wipes out the central region, so the center of the retina is dead, and that's also where red and green lenses are. And that leaves me with a visual acuity of 20 over 750, and after we finally figured out what it was, I got some rehab training through work and state rehab, and I got back to work in February of 1987. And then after a year or two of work, I met a guy that was a member of the Silicon Valley Council of the blind chapter, the local chapter of the California Council of the Blind. And I have to go to meetings there for a while.

KC: We went to one place where it's a rec room at some apartment complex, and I had to get my son to drive me there. I was divorced at the time. And I had to call to get him to pick me up. I couldn't find a cell phone. Then this guy John, NU6P, he's totally blind, and he said, come on outside, and he pulls this little HT out of his pocket and said, here. He connects up with his repeater and telephone, and I called my son to come pick me up. At that point, I decided I got to get one of these.

KC: And John told me about Handihams. So, I called them up, got in, and went back to Minnesota for the first time–Bemidji, up north. And at the end of the week, you know I studied some ahead of time, right, and well there was five levels at that time, right–Novice, Technician, General, Advanced, and Extra. And so, at the end of the week, I took classes and everything and all the stuff we do there which is a lot of fun.

KC: And it isn't just studying, and I had the volunteer examiner's give tests. I took a Novice–passed that with flying colors. And the examiner says you want to take the next one, Technicians? So, I thought, sure, why not? Took that and passed that one with flying colors. And he said, well, did you want to try General? Sure, why not? Took that and passed with flying colors, and it's time to stop, now.

KC: So, I didn't have any code yet. So, I had to wait, and so that was my start. And so, I could use the HT then–I got one of those, and then six months later there abouts, I went to San Francisco Handiham, not San Francisco, Malibu actually, down in Southern California. And, I don't know, I took some code there. I can't remember how the code went. It seemed like there was three levels of code. And I don't know if I passed it there or what. But, anyhow, I got that at some point.

KC: And then I went back to Minnesota. And at some point, I took an Extra test and code. I think it was the code because I took the code in California back the next time back in Malibu, California. And the guys, they were hard guys. I failed there. So, I went back to Minnesota, passed the 20 words per minute and then became an Extra Class. But I did want an Extra Class call. They were just a 2 by 2, and I already had a 2 by 2. So, I just stuck with that. So, that's my story of Handiham, primarily.

KC: Only one other little quick story I've had onto that. A few years ago, when was that–probably four or five, I guess. John wanted to go back to Handihams. And I said, okay, I'll go with you. But not a month before, so a couple months before something, I don't know, a month, month and a half, I had trouble. I passed out in the shower. And they took me and called up the ambulance and sent me to emergency and kept me in there about two weeks or so until they finally did all kinds of tests and found out I wasn't getting enough blood to the brain.

KC: So, I put in a stent in the left vertebral artery in the neck. And a couple of weeks later, at his office where he has an operating room, close to the Blind Center in San Jose, he put in another stent in the, what's that big, big artery and the left side? I can't think of the name of it now. Anyhow, I got two stents there. And then the thing was planned to go back to Minnesota with John, and I got Delta airline tickets. And that weekend, I had a problem that felt like a TIA mini stroke.

KC: And I went to the hospital, emergency, and they took me and said you're not going anywhere. And I went back to the doctor, and the stent had collapsed. So, I couldn't make the trip, and John couldn't make it either. He's totally blind and needed some help. So, that's my story. And let's see, I get on HF on Sundays with American Legion and that, and that's 40 meters. And then during the week I get on 2 meter/440 with what used to be American Legion net and the amateur radio club net. And that's about it. Hope I didn't take too long, Lucinda. So, thanks, Lucinda, and back to net control.

LM: Thanks Ken, and we appreciate hearing a little of how you got involved in the Handiham Program and some of the things that have happened over the years. Next up here is Kim, N9UBJ.

KB: Hi, this is Kim, N9UBJ. Hi Lucinda. Hi everybody. I've been in Handihams for a few years now. I haven't been there in-person for a while. I'd like to go back after the Coronavirus is over. I had some problems with my sciatica for a while. Handihams was nice enough to get me an HF rig, but I was never really able to use it because of my landlady. So, I guess that's a pretty common problem with amateur radio operators.

KB: I was going to get a digital radio that didn't require such a big antenna, but I needed to go to camp to learn how to use it, and they were going to send it back home with me after that. And I wasn't able to attend. March 16, 2022, I need to renew my General license. I studied and passed my General license at camp. Maybe I'll get my Extra someday. And I'm hoping I can keep my call sign without having to pay for the vanity call because N9UBJ was my original call sign, and I let it slip, and my license expired. And when they gave me a new one, it was KC9VGX. I didn't like KC9VGX.

KB: I wanted my old call sign because I liked it better and people already knew me. So, I ended up paying the vanity call sign for that, but I'm not sure I'm going to do it next year. In the past, I've participated with clubs, Ozaukee Radio Club and Ozaukee Amateur Radio Service and Greater Beloit Amateur Radio Club and the Rock County Amateur Radio Service. So, it's nice to see everybody, 73, N9UBJ. I'll be clear.

LM: Thanks, Kim. And yep, I first got to know Kim at radio camp. So, that's how we got to meet. And hopefully maybe one day you'll be able to come back again, and we can work with you on a radio and maybe be able to do that. So, we appreciate you being out here today and look forward to seeing you again in future events.
Stay tuned for the next installment of this interview airing in the next issue of Handiham World.
---
Ham Radio in the News
International Space Station to be in Cross-Band Repeater Mode for Field Day
The Amateur Radio on the International Space Station (ARISS) cross-band repeater will be available for Field Day 2021. Contacts will count toward Field Day bonus points as satellite contacts and Field Day contacts. Field Day rules limit stations to one contact on any single-channel FM satellite. Please note that contacts made during Field Day with the ISS crew would only count for contact credit, not satellite bonus points. The ARISS cross-band repeater uplink is 145.990 MHz with a 67 Hz tone, and the downlink is 437.800 MHz. ARISS recommends that hams who are unfamiliar with the ISS repeater should practice with it prior to Field Day. To learn more, go to: http://www.arrl.org/news/international-space-station-to-be-in-cross-band-repeater-mode-for-field-day
---
A Dip in the Pool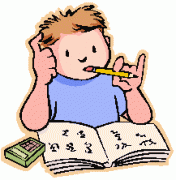 It's time to test our knowledge by taking a dip in the question pool…
Let's go to the General Class pool this week to a question about power supplies.
G7A08 Which of the following is an advantage of a switchmode power supply as compared to a linear power supply?
A. Faster switching time makes higher output voltage possible.
B. Fewer circuit components are required.
C. High-frequency operation allows the use of smaller components.
D. All of these choices are correct.
Switching power supplies use a relatively high-frequency oscillator at a frequency where small, lightweight, low-cost transformers create relatively smooth DC power output, making answer C the correct choice. These power supplies are both smaller and lighter than the linear power supplies that use large, heavy traditional transformers. One thing you do need to be concerned about with a switching power supply is its proximity to your HF antenna. The antenna needs to be at least 10 feet away from the switching power supply so that the antenna does not pick up broad-band noise from the power supply.
---
Website Update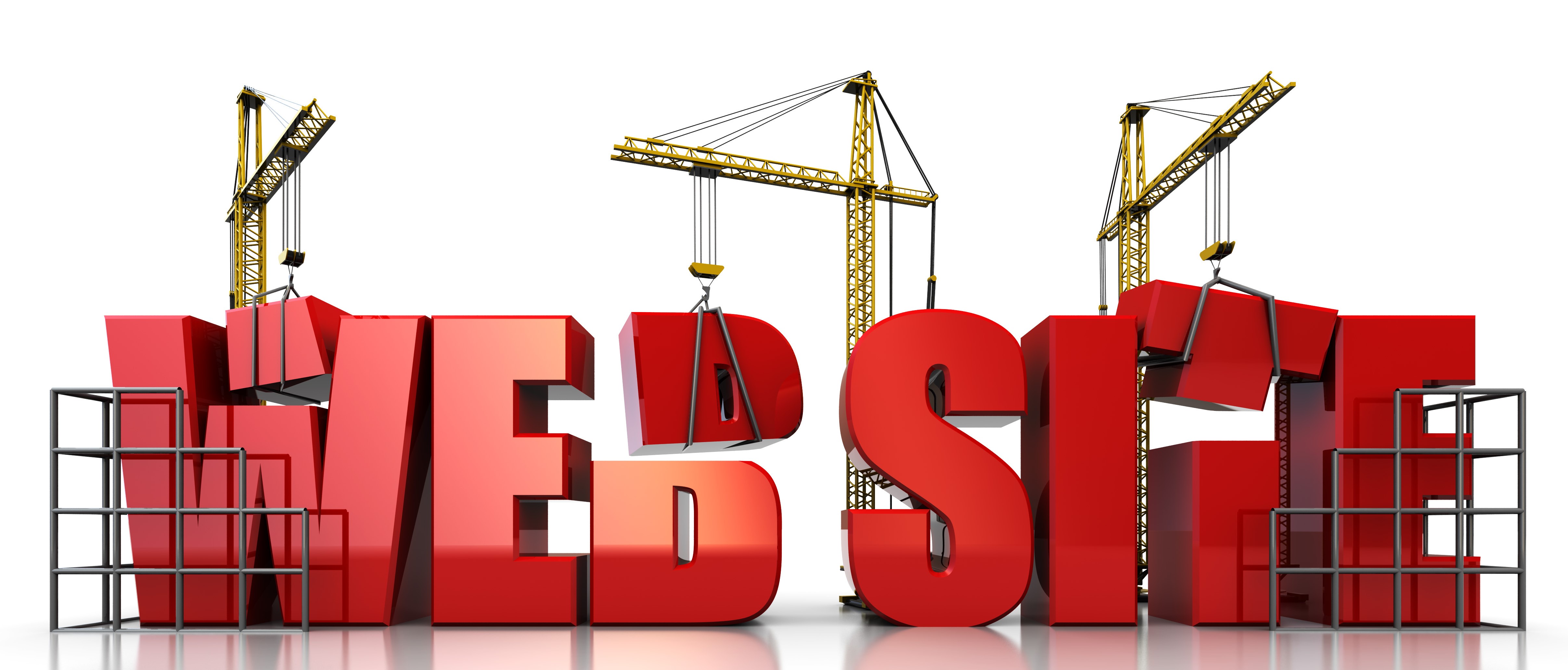 Here are the latest updates on the new Handiham.org website. Don't forget to monitor the site for updates throughout the week. When changes are made, I will post to the website. You can also find the latest updates any time by going to https://handiham.org/wordpress1/website-updates/. If you have any feedback about the website, I would love to hear from you. If you are a current member and your credentials are not allowing you to login to the site, please contact Pemdy for assistance at handiham@allina.com or 612-775-2291.
---
Equipment Connection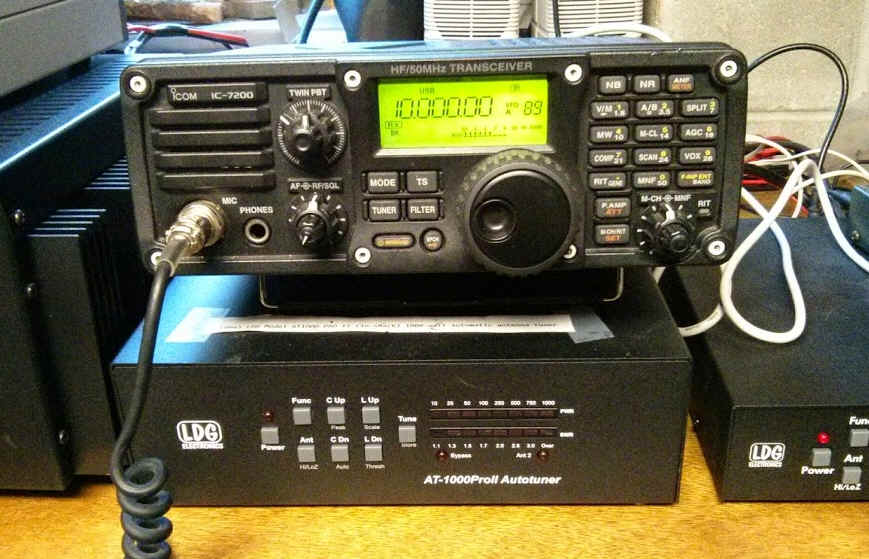 Equipment connections are happening, and the list is open! If you have a request for the Equipment Connection, contact me, leaving your name and phone number. I will call you to discuss your request. Please note that it may take several days for a return call due to all the other things going on in the Handiham Program. If you don't hear back from me after two weeks, you may contact me a second time. Additionally, if you have received any equipment from the Handiham Program during the last 12 months, you will automatically be placed at the bottom of the list so that others can also participate in the Equipment Connection.
Many thanks to the numerous people who have offered equipment for Handiham Members. If you have equipment that you would like to donate to a Handiham Program member, please email Lucinda at Lucinda.Moody@allina.com or call 1-612-775-2290.
---
Help Needed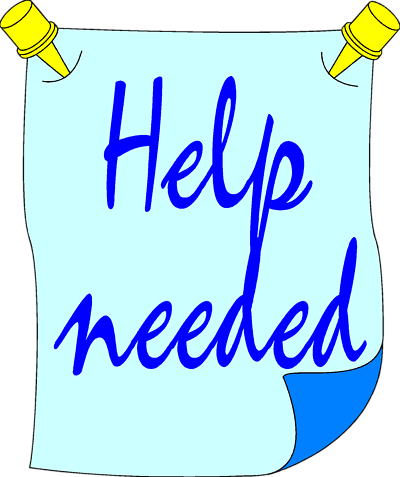 The Handiham Program needs contributors to Handiham World. Do you have a particular interest in amateur radio that you would like to share with others? Maybe you have a particular mode or band you like to operate and have learned a lot about. Or maybe you have some great stories to share from your experiences in the amateur radio hobby. Put your writing skills to work for Handiham World by sending your submissions to Lucinda.Moody@allina.com.
We are always looking for more readers, including some with a background in teaching in STEM related fields, especially if you have also worked with students requiring accommodations. We also need some readers with a background in teaching in STEM related fields, especially if you have also worked with students requiring accommodations. This volunteer position requires you to use your own equipment to record, however, we will provide the reading materials. If you or someone you know would like to try reading material for the members only section, please contact me for more information on how to submit a demo recording.
We need help updating our available resources for members. If you are blind and enjoy using your ham radio or assistive technology related devices, your assistance is especially needed. It would be a big help to your fellow Handiham Members if you would record a tutorial or product review. These need to be sent in Mp3 format, and the Handiham Program reserves the right to edit the recordings as needed before publishing in the Members Only section of the Handiham.org website. Please contact me at Lucinda.Moody@allina.com or 612-775-2290 if you have any questions.
I want to say a big thank you to those who have made or volunteered to make tutorials for the Members Only portion of the website. We have already had a number of members step up to offer their services, and their help is greatly appreciated! We also have some new readers who are working on some books, so keep watching for website updates as we add more content.
---
Check into our Handiham nets… Everyone is welcome!
How to find the Handiham Net:
The Handiham EchoLink conference is 494492. Connect via your iPhone, Android phone, PC, or on a connected simplex node or repeater system in your area.
The Handiham DMR Talkgroup on Brandmeister is 31990. On AllStar, it is available at node 47367.
The Handiham Net will be on the air daily. If there is no net control station on any scheduled net day, we will have a roundtable on the air get-together.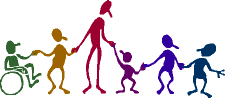 Our daily Echolink net continues to operate for anyone and everyone who wishes to participate at 11:00 hours CDT (Noon Eastern and 09:00 Pacific), as well as Wednesday evenings at 19:00 hours CDT (7 PM). If you calculate GMT, the time difference is that GMT is five hours ahead of Minnesota time during the summer.
Doug, N6NFF, poses a trivia question in the first half of the Wednesday evening session, so check in early if you want to take a guess. The answer to the trivia question is generally given shortly after the half-hour mark. During the Friday Mid-day net, Jim, KE5AL, asks a question from the current Extra Class pool. The answer is given at the end of the net. A big THANK YOU to all of our net control stations and to Diane, KK6LOE, our Net Manager.
---
Membership
You can pay your Handiham dues and certain other program fees on line. Simply follow the link to our secure payment site, then enter your information and submit the payment.

Handiham annual membership dues are $15.00. The lifetime membership rate is $150.00.
MEMBERSHIP DUES PAYMENT LINK
If you want to donate to the Handiham Program, please use our donation website. The instructions are at the following link:
DONATION LINK
As always, while our other services require that you have a current Handiham Program membership, you do not have to be a member to receive the Handiham World E-Letter.
How to contact us
There are several ways to contact us.
Postal Mail:
Courage Kenny Handiham Program
3915 Golden Valley Road MR 78446
Golden Valley, MN 55422
E-Mail: handiham@allina.com
Preferred telephone: 1-612-775-2291
Toll-Free telephone: 1-866-HANDIHAM (1-866-426-3442)
Note: Tuesdays through Thursdays between 9:00 AM and 3:00 PM United States Central Time are the best times to contact us.
You may also call Handiham Program Coordinator Lucinda Moody, AB8WF, at: 612-775-2290.
73, and I hope to hear you on the air soon!
For Handiham World, this is Lucinda Moody, AB8WF
The weekly e-letter is a compilation of assistive technology, operating information, and Handiham Program news. It is published on Mondays, and is available to everyone free of charge. Please email handiham@allina.com for changes of address, unsubscribes, etc. Include your old email address and your new address.
Podcast: Play in new window | Download