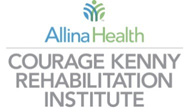 Courage Kenny Rehabilitation Institute Handiham World Weekly E-Letter for the week of June 28, 2021
This is a free weekly news & information update from the Courage Kenny Handiham Program, serving people with disabilities in Amateur Radio since 1967.
Our contact information is at the end.
Listen here:
https://handiham.org/audio/handiham28JUN2021.mp3

Get this podcast in iTunes:
https://itunes.apple.com/us/podcast/handiham-world/id1457854439?mt=2&app=podcast
RSS feed for the audio podcast if you use other podcasting software:
https://handiham.org/wordpress1/feed/podcast/
Subscribe or change your subscription to the E-mail version here.
---
Welcome to Handiham World.
In this edition:
A note from the coordinator
News in Assistive Technology
From the Mailbag
Interview of the Week
Ham Radio in the News
A Dip in the Pool
Website Update
Equipment Connection
Help Needed
Check into our nets!
…And more!
---
A note from the coordinator…
Did you get to operate Field Day this year? While some struggled due to inclement weather, if you were able to make contacts for Field Day, we would love to hear about it. Please join us for the next Zoom Gathering, a Field Day Round-up, on Saturday, July 17, starting at 3pm CDT, where we will swap Field Day stories.
This week is our fourth Technician Class license class. We will finish our exploration of electricity, components, and circuits. Over the 12 week class, we will help students prepare for their Technician Class exam while also having some fun along the way.
We are planning to hold our first virtual General Class series this fall. Classes will be held once weekly over Zoom, and students will get a recording of each class along with a list of the questions from the question pool that were covered in that week's class. If you are interested in joining this class, please contact Pemdy to be put on the list for an application.
We will also hold another virtual basic Morse code class this fall. Students will attend an interactive class using Zoom and receive class recordings and practice recordings each week in Mp3 format. This class starts from the very beginning, covering letters, numbers, and prosigns. Prior knowledge of Morse code is not required. Of course, students will need to practice regularly outside of class to be successful. If you want to join this class, you can reach out to Pemdy to be placed on the application list.

While we continue to work remotely at this time, we are still able to check our phone messages and return phone calls, and mail will be picked up regularly. Of course, the best way to get in touch with us is via email.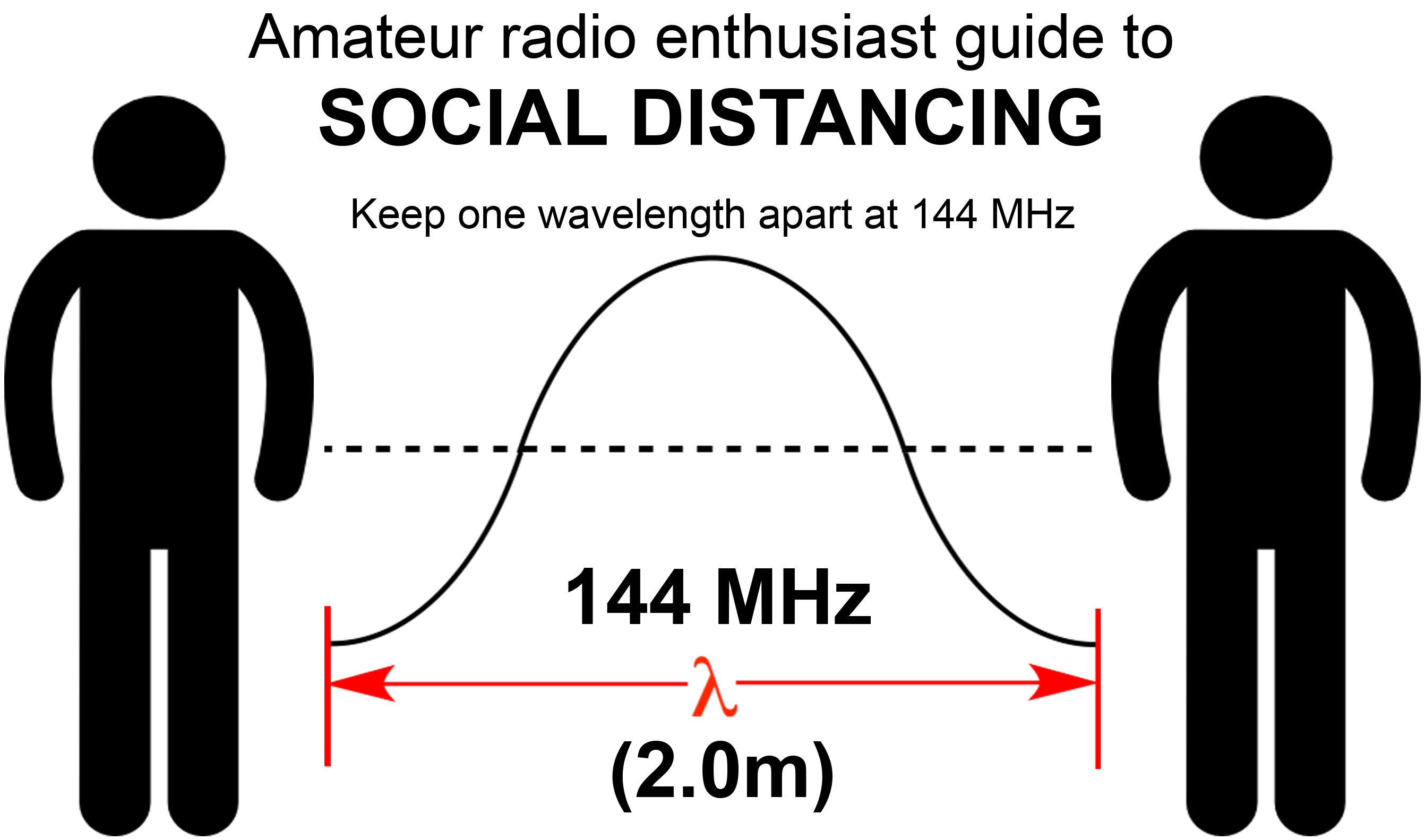 Along with the release of the new On the Air magazine, the magazine for beginner-to-intermediate ham radio operators, the ARRL is also doing a monthly podcast to take a deeper look at some of the topics and projects included in the magazine. The latest episode of the On the Air podcast (Episode 18) takes a deep dive into everything you ever wanted to know about Field Day. You can check it out at http://www.arrl.org/on-the-air-podcast.
If you are having trouble receiving your E-Letter, you can always go to https://handiham.org/wordpress1/weekly-e-letter/ to see the latest E-Letter. Additionally, you can go to https://handiham.org/audio/handiham.mp3 to listen to the current podcast. These links are updated each time a new E-Letter and podcast is released.
Pemdy and I will be working during our usual office hours this week. Due to the holiday in the US, there will be no issue of Handiham World on July 5th. Look for your next issue on July 12th. If you call the Handiham Program office, please leave a message, and we will return your call as soon as we are available. When you leave that message, don't forget to leave your name, phone number, call sign, if you have one, and the reason for your call. Also, if you send an email, please include your name along with your call sign, and the reason for your email to speed up the response time. As always, if you need to update anything like your contact information, call sign, license class, membership, or members only log-in information, you can email us at handiham@allina.com.
In the E-Letter, there is an article about the Windows 10 Your Phone app, another article about a request for comments from the FCC, and the next part of the 54th Anniversary Zoom Gathering where we shared stories from over the years in the Handiham Program. Of course, you can also find the regular articles you see here each week.
Do you have a story to share about assistive technology or ham radio related activities? Please send your articles and stories via email to Lucinda.Moody@allina.com or by calling me at 612-775-2290.
---
News in Assistive Technology
Your Phone App
Sam, from The Blind Life, demonstrates how to use the Your Phone app. With the app, you can simply leave your Android device in your pocket and use your Windows 10 computer to control your phone. You can make and receive phone calls and texts, check notifications, and access all your photos, videos, and apps using your PC. This is particularly useful for people with low vision, especially if you like to use social media apps. You can learn more at: https://support.microsoft.com/en-us/your-phone-app.
You can also watch a video at: https://youtu.be/5EobYW3YfnQ.
---
From the Mailbag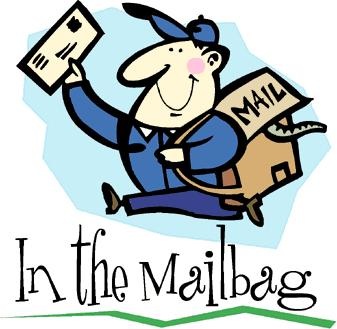 Hi Lucinda,

From 5 to 1,000 Watts was a study guide sold by Radio Shack in the 1970s. I mentioned this book in the anniversary meeting and your recent podcast. I found a copy for $10 on eBay. I had to buy it if only to share the good old days with family and younger ham friends.

Ohm's Law has not changed, but ham radio technology sure is different than it was in 1974. Crystal control and calculating power input to your final amplifier was mentioned.

I remember having a wallet card from Radio Shack that entitled me to a free battery every month. I never could imagine back then that I would order a package of 100 AAA cells on Amazon Prime Day, and they would be at my door in less than 48 hours.

I'll keep you posted on what else I discover in this nostalgic title.

73,

Mark Senk, WB3CAI
---
Hi Lucinda and all,

Well, the indoor inverted V does not work, however, the snake antenna works fantastic, indoors or outdoors. I made over 260 CW contacts using the snake both indoors and outside, using only 15 watts on the KX3.

I will be trying out the 138 foot snake antenna that I will be buying in July to see how it does on SSB. I'm still working on the outdoor dipole inverted V combo antenna as well. I will keep you all posted.

73,

Trippy, AC8S
---
Interview of the Week
As part of our celebration of the 54th anniversary of the Handiham Program, we held a Zoom gathering on Saturday, May 1st. During the event, we asked members to share any memories and stories they had from their time in the Handiham Program. Please enjoy the next part of this event.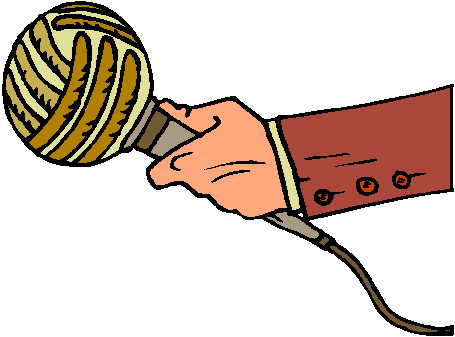 LM: Next up is Venus, go ahead.

CD: I'm the one that's licensed, but apparently her name showed up. Hi Lucinda. Glad to talk with you. This is N6EYD. And I was one that ordered the license material for Venus to study to get her General. And we got the cartridge. So, yeah, I've been in and out of Handihams for years.

CD: I started in 1967 in Las Vegas at the Las Vegas society for the Blind. We had an Elmer that taught a class there they called the radio science, and he introduced us to Handihams because at that time we had a Heath kit hot water 16, we call it, HW-16 tri-band. It was tube and crystal bound, rock-bound, as we say. And we had the Handihams tuning aid, and I had that for years. It was a square box, and when you turned it to max, it would generate a tone. And that's how you tune the plate circuit. So, that did it.

CD: So, on and off, I've been in Handihams, never went to the camp, heard a lot about it. I read the magazine and stuff like that. And so that's my story, and I'm sticking to it also. But again, nice meeting you, and, oh, then later on I got some other rigs. I had a Heath kit 120. So, I would check into the HF Handihams net. And on YouTube, I saw the remote base apps, but I don't have an Android phone. So, it would be nice if I can find if they have an iOS version, so I can get on HF because I live in a complex. And, if you don't mind, I'm going to let Venus said hi because I signed her up. She's a member too. So, Venus, this is Lucinda.

CD: Hi Lucinda.

CD: And she's listened to the nets along with me. And so we want to thank you for sending us the license manual. And, oh, I've known Maureen Pranghofer for a long time. We met her at, I think I met her at a convention, at the CCB convention or something like that, or the ACB convention when they came to California. So, there you go. Back to you.

LM: Well, I'm glad you were both able to be here today. And it's nice to be able to meet both of you. Good luck on your studies, Venus. I hope that goes really well for you. And I look forward to hearing that you've passed your test. That's always a fun, fun message to get.

CD: Yes. Yes, I'm hoping.

LM: Yep, well, and it's a good way to spend your time too. All right. Next up here is Linda Reeder. Go ahead.

LR: Well, it's very interesting. I got involved in Handihams in the 80s. And Francis Boyer was one of my ham friends, and he told me about Handihams. I don't know how he knew, but he got me in touch with Sister Alverna. I thought she was really nice, and she really wanted me to come to that camp.

LR: And I guess back then, I already had my Technician. And what they would do is if you were going to be a teacher, you would call up your students. And boy did Wayne Keaney call me up. And he said now, I mean, he goes, you can't come to this camp, and think that you're going to pass if you don't study, study, study. And I thought man, is he a call–I don't know what I'm getting into, you know. He just was so stern. You study, study. I'm going to send you some stuff, and you study, study, study. I thought okay, you know. I just thought, I said, Sister Alverna! She goes, oh, don't let him intimidate you.

LR: And so, I came to camp, and I did pass my code. I remember I was given a blessing before I left that I would pass. And I did it at the last time. They gave us five tries. And I remember when I finally passed and I was so tired, and they came up to me, and they said Linda, you passed. And I go, oh. That's nice. I was so tired.

LR: But I couldn't pass that Wayne Keaney test. So, I came home and passed it. I always teased Wayne Keaney. We became good friends, and I said when you gave me nightmares yelling at me, you know, you know you know the answer to this and all this stuff. It was so funny. But I finally got my Extra and I was excited and NK6C, Bruce Johnston and I were teaching in Nabu in Malibu, yeah, in Malibu, and we taught the Technician class. And that was fun. We had fun doing that.

LR: And then I think my favorite story is when I was the president, then of Handihams, as I am now. And we, I really put it together, so I wanted this to be so much fun. And so, I had, my friend knew how to record CDs, and well, I know how to record CDs. But this was a special thing, because it had pictures and stuff. It was, though, we had two–Courage in the North, and Courage at the Camp. And so, I made copies for everybody that wanted them. I was so excited, you know.

LR: And so, then we went on, Van was going to come and sail the boat for 40 years, but his wife got very ill, and he couldn't come. So, Nick was the driver, and Nick turned off the boat. And I was talking to Van, and Van said, Linda, turn that back on. He goes, you're going to run down the, if you don't turn it back on, you're going to run down the everything, you know, the power will be gone. And so we couldn't start the boat. So, I got on my two meters and called, and we got Tom who came up to the rescue, and he got us going again.

LR: Then we went clear out in the lake again, and we ran out of gas. And so it took us a long time, because Tom took off somewhere, we couldn't find him. Finally, somebody came to our rescue. We were late for supper. Everybody was given me a hard time. But, Nick, I don't know what he did he, I guess he forgot to check to see if we had enough gas to take us across the lake, and we were stuck there. And it was so funny, but we were late for supper. Yes, we were. And that was the 40th birthday.

LR: And I remember Sister Alverna came up for a couple of days and helped. And she made, she was good at making contacts. She used to–that was her thing, you know. She used to like to get all the states. And so, she got us a lot of contacts for the celebration of the 40 years. And she was there for two days. And she did a great job. And we got lots and lots and lots of contacts. So, I think I like that we have a nice birthday cake and dinner. And we had Sister Alverna talked and some of the other guys talked that taught the classes. And so, it was a lot of fun.

LR: And I really enjoy camp. I've been in Handihams since 85 or 86, around that time. And I know Sister Alverna really had to talk me into coming because I was afraid. I said Look, I don't want to get stuck in some hospital, because I had an aneurysm the year before. And I was afraid, and my mom said you can't live in fear. So, I was glad I went. It was the best thing I did all year.

LR: I got my General license and came home and finally passed off that–they don't have it anymore. Then I had to come back and get my General. That was the hard part. But anyway, I always be grateful to ham radio for helping me get my General. It was hard. And I remember I almost–I only missed it by one. And so Handihams was kind of frustrated with somebody who was trying to cause a lot of trouble for Handihams. And so, they were saying that the blind people should not have to do the code and all this stuff, you know.

LR: And I remember Sister Alverna, she called me in her office. And she said, Linda, does your religion believe in being honest and true? And I said, of course. And then she goes, well, then you have to take that test. There's nothing wrong with your hearing. I said, yeah, you're right. So, I did it, but I was so scared. And finally, they let us send the code because they were trying to think of ways to–because they were trying to take it away, and ARRL didn't want that to happen. Oh, I had to send, and it was so scary. And they were telling me what I had to say. I was so scared, but I finally did it. And I was so happy.

LR: And I remember getting on the ham radio on the net. He got permission from Red Skelton to call it the, by his name. And so, it was fun. And he got on and said, if Linda can pass it, you guys have no excuse. Oh, my goodness. But it was fun. And I'm glad. I really love Handihams, and it really helped me, and I learned a lot. But I really enjoy Handihams, and I'm glad I could help teach, and I'm glad that I was able to do some tutorials and things to help out too. But I do love Handihams and thank you very much. N7HVF.

LM: Thanks, Linda. And we're glad to have you here too. We've had a lot of fun. I actually met Linda the first time on a bus going from Minneapolis to Bemidji. We were both going to radio camp in 2007. That's actually where I met Jennifer the first time as well. And I remember we were at a rest stop for the bus and actually at a fast-food restaurant. And I just lined everybody up, and we did a long, little train of people all hanging on to each other so that we could get in and get food and stuff. And I think Luella was there that day too. I was trying to think who all was on that bus–there was a bunch of us. It was interesting, with a lot of us that were headed to radio camp. So, thanks, Linda.
Stay tuned for the next installment of this interview airing in the next issue of Handiham World.
---
Ham Radio in the News
FCC Seeks Comments in Proceeding Involving 70 and 5 Centimeters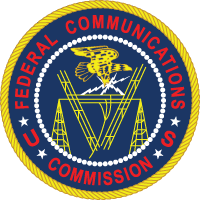 The FCC is seeking comments about if it should authorize commercial space entities to obtain licenses for frequencies used exclusively during space launch activities. The proposed frequencies include parts of the 70 centimeter and 5 centimeter bands. While the federal government is allocated this spectrum on a primary basis, commercial space companies must obtain Special Temporary Authority authorizations to use those frequencies for the same purpose. The FCC is considering whether it should give these commercial space launch entities access to the same limited spectrum already used by the federal government for space launches. Hams have secondary access to these frequencies. Several commercial space launch providers, however, have indicated that they do not use either band for their operations. Comments are due by July 12. To learn more, go to: http://www.arrl.org/news/fcc-seeks-comments-in-proceeding-involving-70-and-5-centimeters.
---
A Dip in the Pool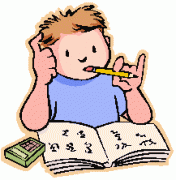 Let's go to the Technician Class pool this week to a question about UHF radio signals.
T3C01 Why are direct (not via a repeater) UHF signals rarely heard from stations outside your local coverage area?
A. They are too weak to go very far.
B. FCC regulations prohibit them from going more than 50 miles.
C. UHF signals are usually not reflected by the ionosphere.
D. UHF signals are absorbed by the ionospheric D layer.
UHF operations don't usually get you very far unless you are taking advantage of special propagation situations like meteor scatter or aurora. With UHF frequencies, radio signals are usually not reflected by the ionosphere, leaving them to head off into outer space. This makes answer C the correct choice.
---
Website Update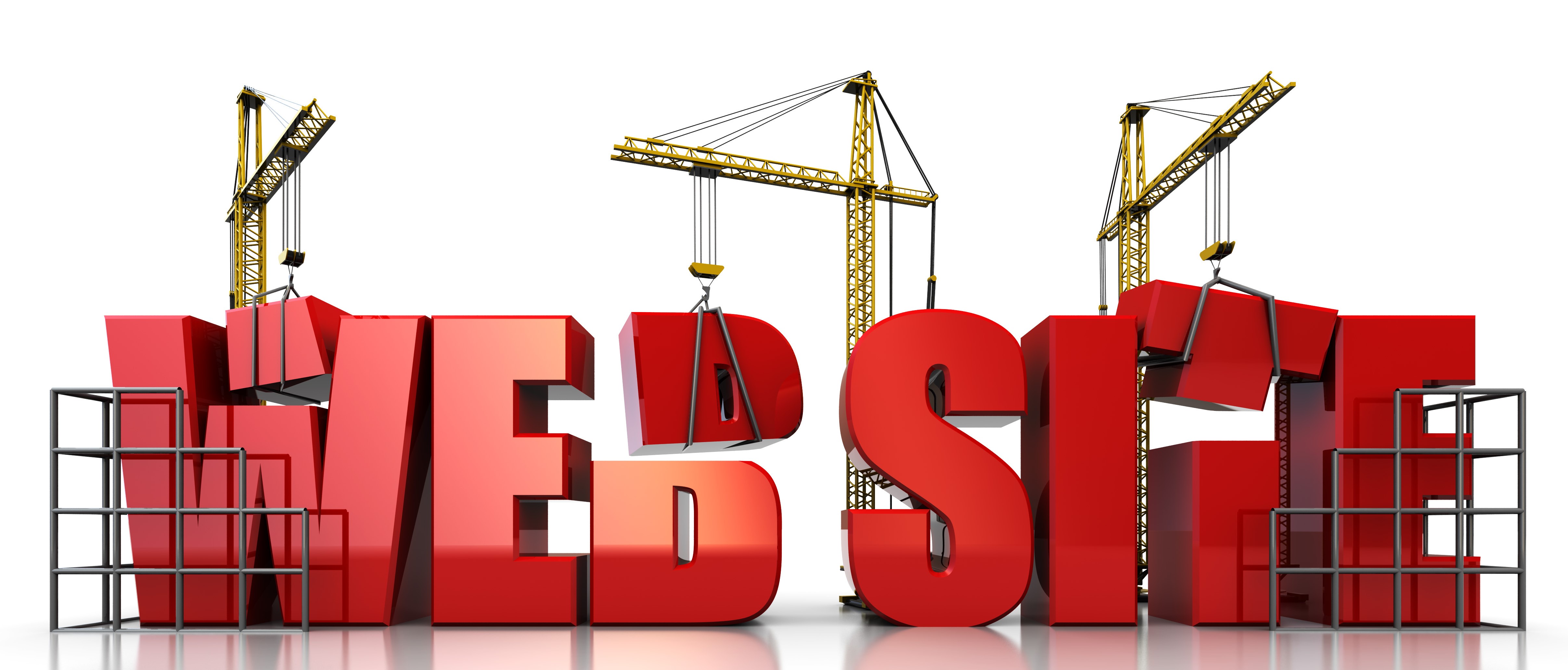 Here are the latest updates on the new Handiham.org website. Don't forget to monitor the site for updates throughout the week. When changes are made, I will post to the website. You can also find the latest updates any time by going to https://handiham.org/wordpress1/website-updates/. If you have any feedback about the website, I would love to hear from you. If you are a current member and your credentials are not allowing you to login to the site, please contact Pemdy for assistance at handiham@allina.com or 612-775-2291.
---
Equipment Connection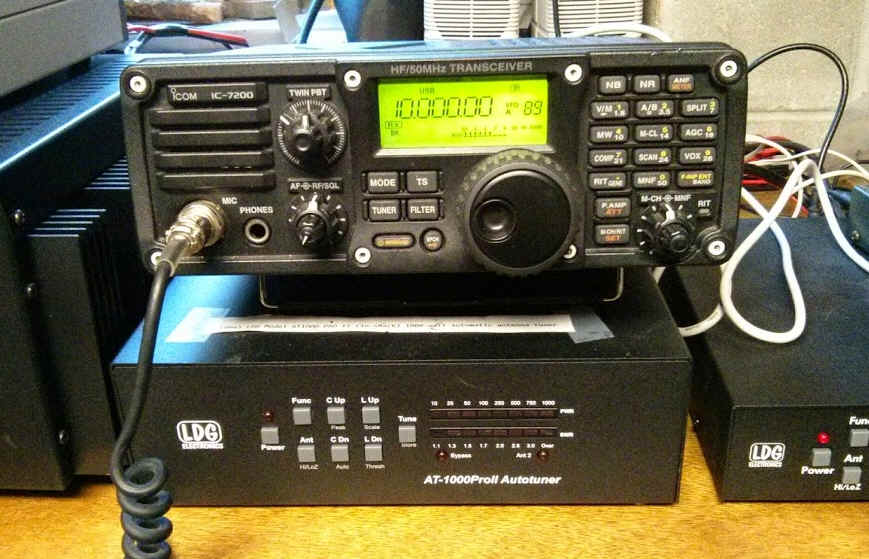 Equipment connections are happening, and the list is open! If you have a request for the Equipment Connection, contact me, leaving your name and phone number. I will call you to discuss your request. Please note that it may take several days for a return call due to all the other things going on in the Handiham Program. If you don't hear back from me after two weeks, you may contact me a second time. Additionally, if you have received any equipment from the Handiham Program during the last 12 months, you will automatically be placed at the bottom of the list so that others can also participate in the Equipment Connection.
Many thanks to the numerous people who have offered equipment for Handiham Members. If you have equipment that you would like to donate to a Handiham Program member, please email Lucinda at Lucinda.Moody@allina.com or call 1-612-775-2290.
---
Help Needed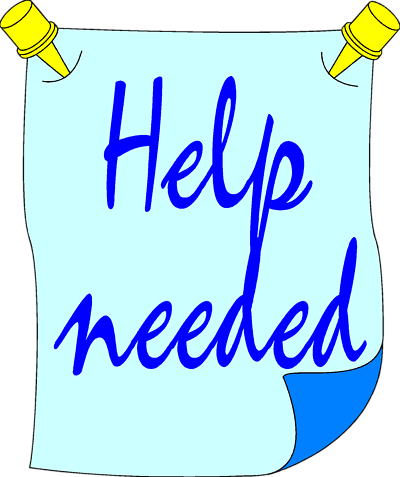 The Handiham Program needs contributors to Handiham World. Do you have a particular interest in amateur radio that you would like to share with others? Maybe you have a particular mode or band you like to operate and have learned a lot about. Or maybe you have some great stories to share from your experiences in the amateur radio hobby. Put your writing skills to work for Handiham World by sending your submissions to Lucinda.Moody@allina.com.
We are always looking for more readers, including some with a background in teaching in STEM related fields, especially if you have also worked with students requiring accommodations. We also need some readers with a background in teaching in STEM related fields, especially if you have also worked with students requiring accommodations. This volunteer position requires you to use your own equipment to record, however, we will provide the reading materials. If you or someone you know would like to try reading material for the members only section, please contact me for more information on how to submit a demo recording.
We need help updating our available resources for members. If you are blind and enjoy using your ham radio or assistive technology related devices, your assistance is especially needed. It would be a big help to your fellow Handiham Members if you would record a tutorial or product review. These need to be sent in Mp3 format, and the Handiham Program reserves the right to edit the recordings as needed before publishing in the Members Only section of the Handiham.org website. Please contact me at Lucinda.Moody@allina.com or 612-775-2290 if you have any questions.
I want to say a big thank you to those who have made or volunteered to make tutorials for the Members Only portion of the website. We have already had a number of members step up to offer their services, and their help is greatly appreciated! We also have some new readers who are working on some books, so keep watching for website updates as we add more content.
---
Check into our Handiham nets… Everyone is welcome!
How to find the Handiham Net:
The Handiham EchoLink conference is 494492. Connect via your iPhone, Android phone, PC, or on a connected simplex node or repeater system in your area.
The Handiham DMR Talkgroup on Brandmeister is 31990. On AllStar, it is available at node 47367.
The Handiham Net will be on the air daily. If there is no net control station on any scheduled net day, we will have a roundtable on the air get-together.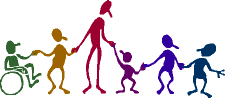 Our daily Echolink net continues to operate for anyone and everyone who wishes to participate at 11:00 hours CDT (Noon Eastern and 09:00 Pacific), as well as Wednesday evenings at 19:00 hours CDT (7 PM). If you calculate GMT, the time difference is that GMT is five hours ahead of Minnesota time during the summer.
Doug, N6NFF, poses a trivia question in the first half of the Wednesday evening session, so check in early if you want to take a guess. The answer to the trivia question is generally given shortly after the half-hour mark. During the Friday Mid-day net, Jim, KE5AL, asks a question from the current Extra Class pool. The answer is given at the end of the net. A big THANK YOU to all of our net control stations and to Diane, KK6LOE, our Net Manager.
---
Membership
You can pay your Handiham dues and certain other program fees on line. Simply follow the link to our secure payment site, then enter your information and submit the payment.

Handiham annual membership dues are $15.00. The lifetime membership rate is $150.00.
MEMBERSHIP DUES PAYMENT LINK
If you want to donate to the Handiham Program, please use our donation website. The instructions are at the following link:
DONATION LINK
As always, while our other services require that you have a current Handiham Program membership, you do not have to be a member to receive the Handiham World E-Letter.
How to contact us
There are several ways to contact us.
Postal Mail:
Courage Kenny Handiham Program
3915 Golden Valley Road MR 78446
Golden Valley, MN 55422
E-Mail: handiham@allina.com
Preferred telephone: 1-612-775-2291
Toll-Free telephone: 1-866-HANDIHAM (1-866-426-3442)
Note: Tuesdays through Thursdays between 9:00 AM and 3:00 PM United States Central Time are the best times to contact us.
You may also call Handiham Program Coordinator Lucinda Moody, AB8WF, at: 612-775-2290.
73, and I hope to hear you on the air soon!
For Handiham World, this is Lucinda Moody, AB8WF
The weekly e-letter is a compilation of assistive technology, operating information, and Handiham Program news. It is published on Mondays, and is available to everyone free of charge. Please email handiham@allina.com for changes of address, unsubscribes, etc. Include your old email address and your new address.
Podcast: Play in new window | Download