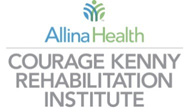 Courage Kenny Rehabilitation Institute Handiham World Weekly E-Letter for the week of July 12, 2021
This is a free weekly news & information update from the Courage Kenny Handiham Program, serving people with disabilities in Amateur Radio since 1967.
Our contact information is at the end.
Listen here:
https://handiham.org/audio/handiham12JUL2021.mp3

Get this podcast in iTunes:
https://itunes.apple.com/us/podcast/handiham-world/id1457854439?mt=2&app=podcast
RSS feed for the audio podcast if you use other podcasting software:
https://handiham.org/wordpress1/feed/podcast/
Subscribe or change your subscription to the E-mail version here.
---
Welcome to Handiham World.
In this edition:
A note from the coordinator
News in Assistive Technology
From the Mailbag
Interview of the Week
Ham Radio in the News
A Dip in the Pool
Website Update
Equipment Connection
Help Needed
Check into our nets!
…And more!
---
A note from the coordinator…
Did you get to operate Field Day this year? While some struggled due to inclement weather, if you were able to make contacts for Field Day, we would love to hear about it. Please join us for the next Zoom Gathering, a Field Day Round-up, this Saturday, July 17, starting at 3pm CDT, where we will swap Field Day stories. Invitations already went out for this event, so check your email and be sure to join us!
Wednesday is our sixth Technician Class license class already. It's hard to believe that we will reach the half-way point this week! We will finish covering propagation, antennas, and feedlines and start looking at station operations. Over this 12 week class, we will help students prepare for their Technician Class exam while also having some fun along the way.
We are planning to hold our first virtual General Class series this fall, starting September 22. Classes will be held once weekly over Zoom, and students will get a recording of each class along with a list of the questions from the question pool that were covered in that week's class. If you are interested in joining this class, please contact Pemdy to be put on the list for an application.
We will also hold another virtual basic Morse code class this fall, starting September 27. Students will attend an interactive class using Zoom and receive class recordings and practice recordings each week in Mp3 format. This class starts from the very beginning, covering letters, numbers, and prosigns. Prior knowledge of Morse code is not required. Of course, students will need to practice regularly outside of class to be successful. If you want to join this class, you can reach out to Pemdy to be placed on the application list.

While we continue to work remotely, we are still able to check our phone messages and return phone calls, and mail will be picked up regularly. Of course, the best way to get in touch with us is via email.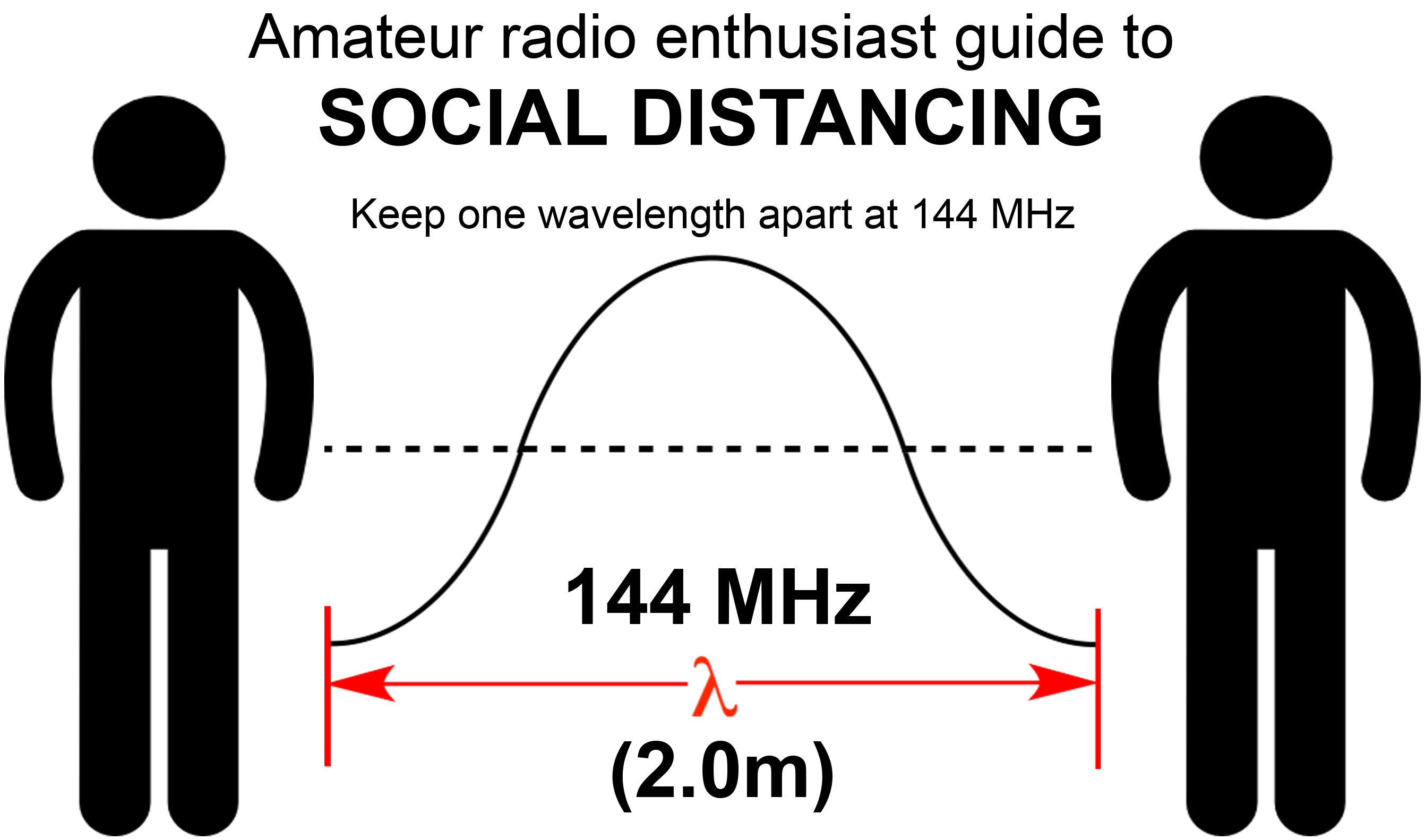 Along with the release of the new On the Air magazine, the magazine for beginner-to-intermediate ham radio operators, the ARRL is also doing a monthly podcast to take a deeper look at some of the topics and projects included in the magazine. The latest episode of the On the Air podcast (Episode 19) is all about the new ARRL online Learning Center. You can check it out at http://www.arrl.org/on-the-air-podcast.
If you are having trouble receiving your E-Letter, you can always go to https://handiham.org/wordpress1/weekly-e-letter/ to see the latest E-Letter. Additionally, you can go to https://handiham.org/audio/handiham.mp3 to listen to the current podcast. These links are updated each time a new E-Letter and podcast is released.
Pemdy is away this week and will return to the office next week. Due to her added workload from being away, please allow extra time to respond to inquiries next week. I will be working during our usual office hours this week. If you call the Handiham Program office, please leave a message, and we will return your call as soon as we are available. When you leave that message, don't forget to leave your name, phone number, call sign, if you have one, and the reason for your call. Also, if you send an email, please include your name along with your call sign, and the reason for your email to speed up the response time. As always, if you need to update anything like your contact information, call sign, license class, membership, or members only log-in information, you can email us at handiham@allina.com.
In the E-Letter, there is an article about the Audible Vision app, another article about the ham radio response to Tropical Storm Elsa, and the final part of the 54th Anniversary Zoom Gathering where we shared stories from over the years in the Handiham Program. Of course, you can also find the regular articles you see here each week.
Do you have a story to share about assistive technology or ham radio related activities? Please send your articles and stories via email to Lucinda.Moody@allina.com or by calling me at 612-775-2290.
---
News in Assistive Technology
Audible Vision – New App for the Blind and Visually Impaired
Audible Vision is a new app that has the potential to be very helpful for the blind and visually impaired. Although the app is still in beta and currently only available on Android devices, it has some pretty impressive features so far. The app is built on artificial intelligence and has a very simple and intuitive user interface. It offers smart text, expiration dates, health safety, barcode reader, voice commands and feedback, and document reading. Check out this video to learn more: https://www.impactguru.com/fundraiser/help-audiblevision.
You can also watch a video at: https://youtu.be/QiEKMTTwTZg.
---
From the Mailbag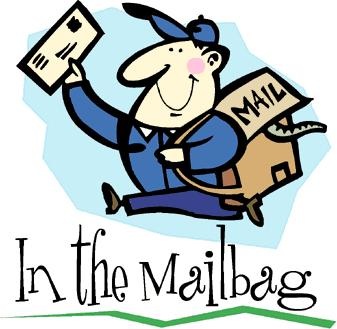 Hi Lucinda,

Bookshare members should check out this title. It is the latest edition and is dated June 15, 2021. It is Ham Radio for Dummies by Ward Silver, N0AX. It has all kinds of great information about ham radio written in a friendly style.

73,

Mark Senk, WB3CAI
---
Hi Lucinda and all,

I am old-fashioned when it comes to Field Day. In the old days, Field Day was a chance for hams to demonstrate the capabilities of amateur radio to officials. These days, it is just a chance for a club picnic with a little radio on the side. I didn't want to spend many hours with the club eating, talking with people I really don't know that well, and maybe get on the air for a little while. So, I thought I'd try something different this year. I decided to charge some batteries, go QRP with my KX3, and operate Class 1B. That is completely different than my normal activities every day with high power on VHF and UHF.

I thought I might put up an end-fed wire just for Field Day, but the ground near the tree I planned to use was not level enough to get a good footing for the ladder. And my experience with antennas is they take more time than they should take, so, I gave up on the idea of a special antenna. I wound up using my 80 meter dipole for CW ops on that band and my fixed direction 6 meter beam for that band.

For the most part, things went okay. I never planned to spend much time or effort with Field Day. I worked 9 stations on 80 meters CW and 4 SSB contacts on 6 meters. Operating time was only a bit over an hour. My 7.5 ampere hour external battery allowed me to run 10 watts for the 80 meter ops, but for some reason I don't know, the attempt to top off the charge overnight failed. So, my 6 meter contacts were made with the internal NiMH batteries running only 5 watts. Also, I haven't used my HT much in the last few years, so I took the opportunity to check it out on the frequencies I had programmed. It worked ok, but I didn't make any QSOs on 146.52.

I now know how well I can operate during an extended power outage, and I just need to check into the battery situation a bit. And it was a lot more fun signing 1B rather than 1D from home.

73,

Pete, K1PXE
---
Interview of the Week
As part of our celebration of the 54th anniversary of the Handiham Program, we held a Zoom gathering on Saturday, May 1st. During the event, we asked members to share any memories and stories they had from their time in the Handiham Program. Please enjoy the final part of this event.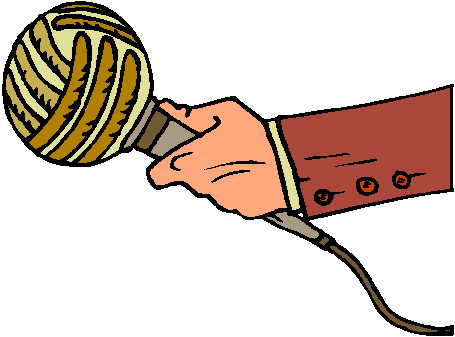 LM: Next up is Sarah. Go ahead.

SA: Yeah, this is Kilo, Echo 7 Zulu, Uniform, Mike, Sarah in Las Vegas. And that is how I check into every net, almost every net, when I'm coherent. Anyway, I don't have any stories like you guys do. I heard about you guys in, I want to say 2011, 2010, 2011, something like that when I checked into an Echolink net that you guys had and then promptly got chewed out after the net, because I was trying to ask for help with finding an accompanist. And someone chewed me out, even though money was not discussed. But whatever, you know. I ended up finding an accompanist for an audition that went very well.

SA: So, I joined you guys in 2016, because I was planning on getting my General and chickened out because the material was way too hard. I forgot to pay my membership in 2000-something. I came back last year, because I wanted to get my General–passed, thank you to the fast track series. Actually, that series just rocks I passed this year in March. I remember, it was Thursday, March 4th, no 5th, something like that, of 2021. So, yes, very happy about that. I really, really do want to go to a camp at some point because, I mean, that would be fun. Maybe I can get my Extra there as long as I study a lot beforehand.

SA: And by the way, thank you guys for making suggestions on how I could run my nets better. I actually use Net Logger and have help from my boyfriend, actually, who is on the phone with me while I'm running the nets and everything; and we make sure that we're getting everything. And yep, the people are nice enough to slow down a little bit for us, not by much. And then we've got people who are logging, just in case I miss something. So we have plenty of helpful people.

SA: So yeah, I don't have a story like you guys do. I'm quite young, and dumb and not so wise. So there we go. Take care, you guys. Be blessed. Happy Saturday. This is Kilo, Echo 7 Zulu, Uniform, Mike, back to net control.

LM: Thanks, Sarah. And, you know, stick around with the Program–you'll have the stories eventually, just give it some time. They'll come. So, we appreciate you being here, and we're glad some of those things that we talked about last time for net control are helping out. Next up here is phone caller, Area Code 612. Go ahead.

DG: This is Dick Gary, WA0CAF, in Minneapolis. I don't know, about the only–there's one sort of funny thing that I think Linda Reeder may have told me, one funny story. I wasn't around when it happened, but I understand that at one of the camps in California, the Handiham Radio Camp, they did have a problem when they set up the ham station, of course. And it turned out that every time they keyed up the transmitter to go get on the air, it set off the fire alarm. And so that was kind of a crazy thing. I don't think that ever happened at either Courage North or the regular Camp Courage at Maple Lake.

DG: The only story I've got, and maybe it's a little too long, I'm not sure, is that Radio Camp was the only time in my life that I've ever had to send a real emergency message. I was studying for my Extra with Dr. Dave out at the gazebo at Courage North, and one of the guys had left for a minute, and he came back. And he walked in the door. And then he just stopped and stood there for, you know, 90 seconds, not going over to sit down and rejoin the class. And I think he said, I'm falling, and then he passed out. And it turned out that I was–now he had a radio but he was unconscious and nobody knew how to work his radio, and I was the only other person with an HT.

DG: So, I had to get on the calling frequency. And of course, somebody was on there, yacking like they always tell you not to do. And so I had to wait until they eventually ran out of steam and turned it over to whoever they were talking to, and I broke in to call for the nurse. And then she had just got out of the shower. And so, she had to get dressed and then come to the gazebo, and it ended up taking like 15 or 20 minutes before anybody got down there, because even though Dr. Dave was teaching the class, he didn't know what–he didn't have this other camper's medical records or anything. The nurse was the only one that had that.

DG: And so, they had to do that and eventually took him into, I think it was, I don't remember whether it was Bemidji or if it was. Moorhead. I think it may have been Moorhead– someplace where they could give him a CAT scan. And Dr. Dave went with him. That sort of disrupted the class. He made it. But I think it was kind of close. And that was the only time I ever had to actually send an emergency message, which was right there at Courage North. I don't know as there's too much else for me to say. So I guess I'll turn it back to you. And back to net control. This is WA0CAF.

LM: Thanks, Dick. And, yep, it's a good thing that you were ready to do an emergency message there. I'm sure they were thankful for that. You were in the right place at the right time and able to help out just like we were talking about–hams giving back. So, it's definitely a good thing. Thanks so much for being here. Next up is John Glass. Go ahead.

JG: Okay. Good afternoon, everybody. Well, I've been listening along a little bit here this afternoon. Unfortunately, I haven't been here as much as I would have liked due to a couple of other things that came up. But I'm glad to be here now. And I'll make this fairly brief.

JG: I have been a licensed ham since 1974. I got my Novice license at that time. And I actually started studying for my Novice with class materials that were produced by Hadley. Many of you know the Hadley School, I'm sure, that offers correspondence courses. And a combination of that course material, and my dad recorded the Novice section of the ARRL License Manual for me, the combination of those two things got me ready to take my Novice test.

JG: And so, I took the test, got the license, and I was kind of fortunate that my license came a couple of weeks before summer vacation started. My parents were very fortunate, being able to get me a transceiver, and I had a 40 meter dipole up as my first antenna. So, I spent that summer making a lot of contacts on 40 meters. And the antenna also worked on 15 meters. So, I was able to actually make a few DX contacts as a Novice. I worked Peru, Japan, both Alaska and Hawaii. I made a couple of contacts down in Mexico. And I also worked Guam and a station in New Zealand. So, it was really a fun experience having my Novice license.

JG: So, a year later, I upgraded to General. And that was really fun because obviously, I was able to get on single sideband, and I was also able to get on 2 meters. When I had my Novice license, the privileges were CW only on 80, 40, 15, and 10 meters. And so, having a license with voice privileges was really neat. And then I upgraded a couple years later, I upgraded to Advanced, and I got my Extra Class license in 1981.

JG: And I'm trying to remember when I first became aware of the Handiham Program. It must have been in the mid-1980s, I guess. And they had a couple of recorded manuals that I was interested in getting so that was very nice. And I joined the Program and received those manuals on cassette tape. I have attended for Handiham events in person. And they include two Northern California radio camps in 2007 and 2008. And then I also attended the Handiham–what did we call it? It was the Technology event in Minneapolis at the Embassy Suites hotel, and I believe that was in 2018. And then I attended the full, week long radio camp in 2019 at Courage North as a volunteer.

JG: And I've really enjoyed being part of the Handiham Program. I was the Monday morning net control station for a few years and just gave that up recently because of some work commitments that caused me to miss some of the nets because of work related conference calls that I needed to be on. But I'm always happy to volunteer any way that I can. And I participated in the Get on the Air class that we held earlier this year, and I have just really enjoyed the friendships that I've made in the Program and also just having the ability to learn from other people, volunteers, members, staff, and just everyone involved.

JG: So, I would just like to encourage Lucinda and everyone to keep up the great work. This is a wonderful Program, and I can't think of a better hobby to be involved with than ham radio. So, I guess that's what I wanted to say today.

LM: Thanks, John. We appreciate you being here and appreciate all the work that you've done as volunteer, and it's good to hear some of your stories from the Program from over the years. We're definitely looking forward to having you back at future events where we can have some more things happen and come up with some more stories for future anniversaries of the Handiham Program. It's hard to believe that next year we will be celebrating 55 years. That's just incredible! Well, you're actually the last on our list of participants.
Stay tuned for a new interview airing in the next issue of Handiham World.
---
Ham Radio in the News
ARES Net Activated for Elsa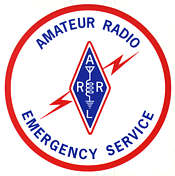 Tropical Storm Elsa moved through Florida's western coast last week, bringing heavy rains and gusty winds. The storm then moved through the southeastern and mid-Atlantic states. The Northern Florida Section activated the ARES net, and the Northern Florida and West Central Florida Section activated members in various roles. An open net was also activated on SARnet, a UHF-linked repeater network. The ARRL Headquarters along with their Emergency Management Department monitored the storm's progress and were prepared to assist as needed. The Hurricane Watch Net activated for several hours before standing down. As always, ham radio operators remain ready to serve in times of need. To learn more, go to: http://www.arrl.org/news/elsa-to-make-landfall-along-north-florida-coast-ares-net-activated.
---
A Dip in the Pool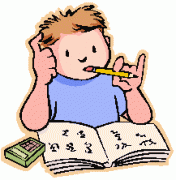 It's time to test our knowledge by taking a dip in the question pool…
Let's go to the General Class pool this week to a question about amplifier efficiency.
G7B02 Which of the classes of amplifiers has the highest efficiency?
A. Class A.
B. Class B.
C. Class AB.
D. Class C.
Here's another reason to learn Morse code. CW will always be a popular mode for hams, even though the code test has been completely eliminated. A small CW-only transceiver operating with a Class C amplifier offers high efficiency with little current being consumed from the battery in between dots and dashes, making answer D the correct choice.
---
Website Update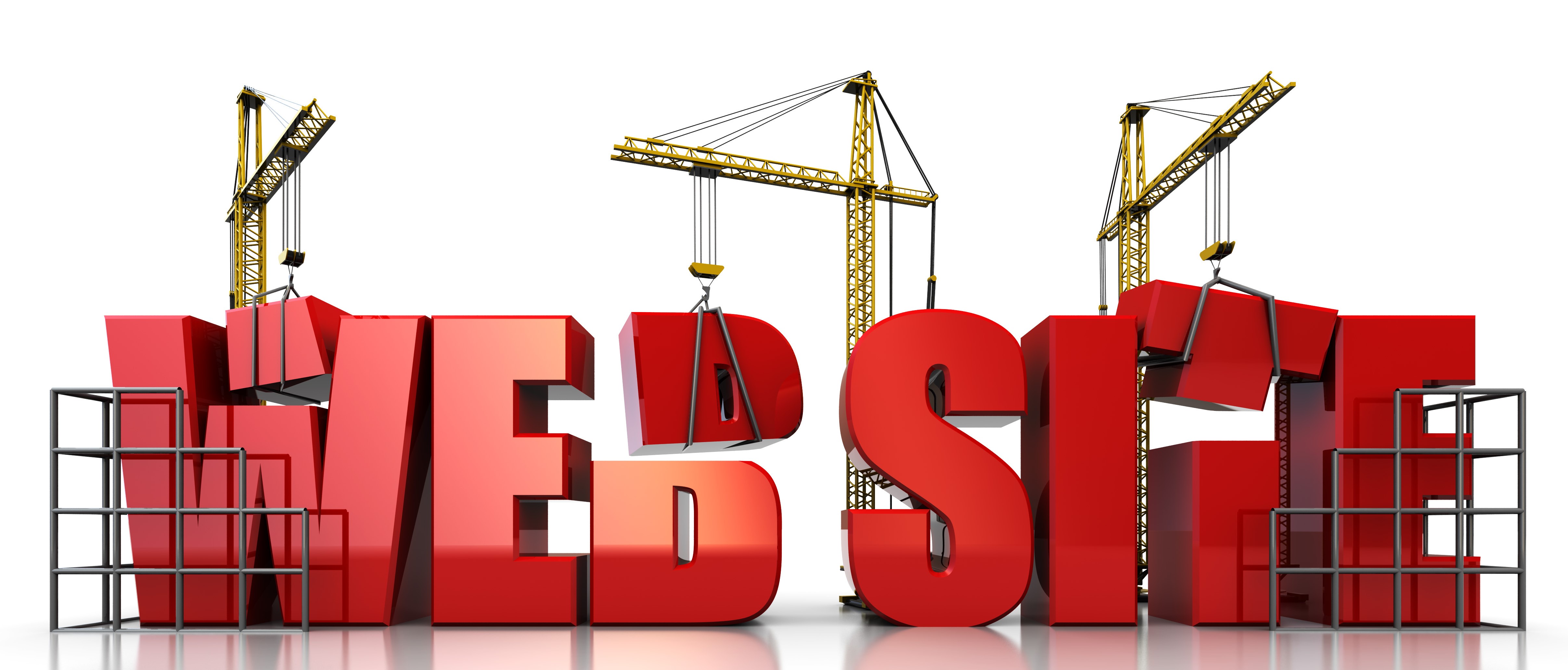 Here are the latest updates on the new Handiham.org website. Don't forget to monitor the site for updates throughout the week. When changes are made, I will post to the website. You can also find the latest updates any time by going to https://handiham.org/wordpress1/website-updates/. If you have any feedback about the website, I would love to hear from you. If you are a current member and your credentials are not allowing you to login to the site, please contact Pemdy for assistance at handiham@allina.com or 612-775-2291.
The July issue of the QCWA Journal is now available in Mp3 format in the Magazines and Newsletters section of the Members Only website.
---
Equipment Connection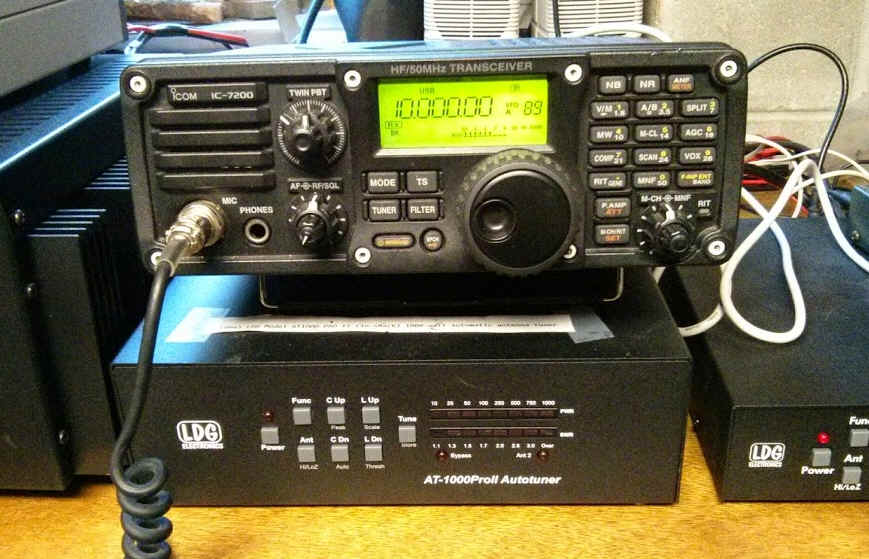 Equipment connections are happening, and the list is open! If you have a request for the Equipment Connection, contact me, leaving your name and phone number. I will call you to discuss your request. Please note that it may take several days for a return call due to all the other things going on in the Handiham Program. If you don't hear back from me after two weeks, you may contact me a second time. Additionally, if you have received any equipment from the Handiham Program during the last 12 months, you will automatically be placed at the bottom of the list so that others can also participate in the Equipment Connection.
Many thanks to the numerous people who have offered equipment for Handiham Members. If you have equipment that you would like to donate to a Handiham Program member, please email Lucinda at Lucinda.Moody@allina.com or call 1-612-775-2290.
---
Help Needed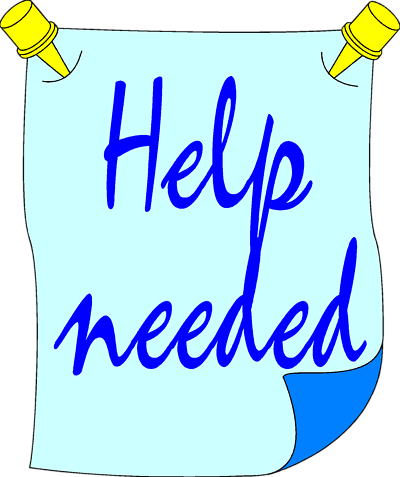 The Handiham Program needs contributors to Handiham World. Do you have a particular interest in amateur radio that you would like to share with others? Maybe you have a particular mode or band you like to operate and have learned a lot about. Or maybe you have some great stories to share from your experiences in the amateur radio hobby. Put your writing skills to work for Handiham World by sending your submissions to Lucinda.Moody@allina.com.
We are always looking for more readers, including some with a background in teaching in STEM related fields, especially if you have also worked with students requiring accommodations. We also need some readers with a background in teaching in STEM related fields, especially if you have also worked with students requiring accommodations. This volunteer position requires you to use your own equipment to record, however, we will provide the reading materials. If you or someone you know would like to try reading material for the members only section, please contact me for more information on how to submit a demo recording.
We need help updating our available resources for members. If you are blind and enjoy using your ham radio or assistive technology related devices, your assistance is especially needed. It would be a big help to your fellow Handiham Members if you would record a tutorial or product review. These need to be sent in Mp3 format, and the Handiham Program reserves the right to edit the recordings as needed before publishing in the Members Only section of the Handiham.org website. Please contact me at Lucinda.Moody@allina.com or 612-775-2290 if you have any questions.
I want to say a big thank you to those who have made or volunteered to make tutorials for the Members Only portion of the website. We have already had a number of members step up to offer their services, and their help is greatly appreciated! We also have some new readers who are working on some books, so keep watching for website updates as we add more content.
---
Check into our Handiham nets… Everyone is welcome!
How to find the Handiham Net:
The Handiham EchoLink conference is 494492. Connect via your iPhone, Android phone, PC, or on a connected simplex node or repeater system in your area.
The Handiham DMR Talkgroup on Brandmeister is 31990. On AllStar, it is available at node 47367.
The Handiham Net will be on the air daily. If there is no net control station on any scheduled net day, we will have a roundtable on the air get-together.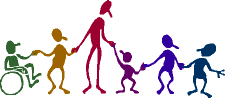 Our daily Echolink net continues to operate for anyone and everyone who wishes to participate at 11:00 hours CDT (Noon Eastern and 09:00 Pacific), as well as Wednesday evenings at 19:00 hours CDT (7 PM). If you calculate GMT, the time difference is that GMT is five hours ahead of Minnesota time during the summer.
Doug, N6NFF, poses a trivia question in the first half of the Wednesday evening session, so check in early if you want to take a guess. The answer to the trivia question is generally given shortly after the half-hour mark. During the Friday Mid-day net, Jim, KE5AL, asks a question from the current Extra Class pool. The answer is given at the end of the net. A big THANK YOU to all of our net control stations and to Diane, KK6LOE, our Net Manager.
---
Membership
You can pay your Handiham dues and certain other program fees on line. Simply follow the link to our secure payment site, then enter your information and submit the payment.

Handiham annual membership dues are $15.00. The lifetime membership rate is $150.00.
MEMBERSHIP DUES PAYMENT LINK
If you want to donate to the Handiham Program, please use our donation website. The instructions are at the following link:
DONATION LINK
As always, while our other services require that you have a current Handiham Program membership, you do not have to be a member to receive the Handiham World E-Letter.
How to contact us
There are several ways to contact us.
Postal Mail:
Courage Kenny Handiham Program
3915 Golden Valley Road MR 78446
Golden Valley, MN 55422
E-Mail: handiham@allina.com
Preferred telephone: 1-612-775-2291
Toll-Free telephone: 1-866-HANDIHAM (1-866-426-3442)
Note: Tuesdays through Thursdays between 9:00 AM and 3:00 PM United States Central Time are the best times to contact us.
You may also call Handiham Program Coordinator Lucinda Moody, AB8WF, at: 612-775-2290.
73, and I hope to hear you on the air soon!
Podcast: Play in new window | Download