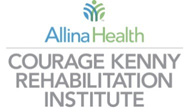 Courage Kenny Rehabilitation Institute Handiham World Weekly E-Letter for the week of August 9, 2021
This is a free weekly news & information update from the Courage Kenny Handiham Program, serving people with disabilities in Amateur Radio since 1967.
Our contact information is at the end.
Listen here:
https://handiham.org/audio/handiham09AUG2021.mp3

Get this podcast in iTunes:
https://itunes.apple.com/us/podcast/handiham-world/id1457854439?mt=2&app=podcast
RSS feed for the audio podcast if you use other podcasting software:
https://handiham.org/wordpress1/feed/podcast/
Subscribe or change your subscription to the E-mail version here.
---
Welcome to Handiham World.
In this edition:
A note from the coordinator
News in Assistive Technology
From the Mailbag
Interview of the Week
Ham Radio in the News
A Dip in the Pool
Website Update
Equipment Connection
Help Needed
Check into our nets!
…And more!
---
A note from the coordinator…
Do you like to operate contests? While some people are hard-core contesters, others just enjoy dabbling in a contest as a chance to improve their operating skills and test the reach of their antennas. According to numerous Handiham members and volunteers, one of the best tools for contesting is the N3FJP logging software. It is blind-friendly and makes tracking your contacts fast and simple. If you've done any contesting, we would love to share some of your stories in future issues of Handiham World.
Wednesday is our tenth Technician Class license class. This week, we will cover operating regulations. Students will also continue working on practice exams. During this 12 week class, we will help students prepare for their Technician Class exam while also having some fun along the way.
We are holding our first virtual General Class series this fall, starting September 22nd. Classes will be held once weekly over Zoom, and students will get a recording of each class along with a list of the questions from the question pool that were covered in that week's class. If you are interested in joining this class, please contact Pemdy to receive an application.
We will also hold another virtual basic Morse code class this fall, starting September 27. Students will attend an interactive class using Zoom and receive class recordings and practice recordings each week in Mp3 format. This class starts from the very beginning, covering letters, numbers, and prosigns. Prior knowledge of Morse code is not required. Of course, students will need to practice regularly outside of class to be successful. If you want to join this class, you can reach out to Pemdy to receive an application.

While we continue to work remotely, we are still able to check our phone messages and return phone calls, and mail will be picked up regularly. Of course, the best way to get in touch with us is via email.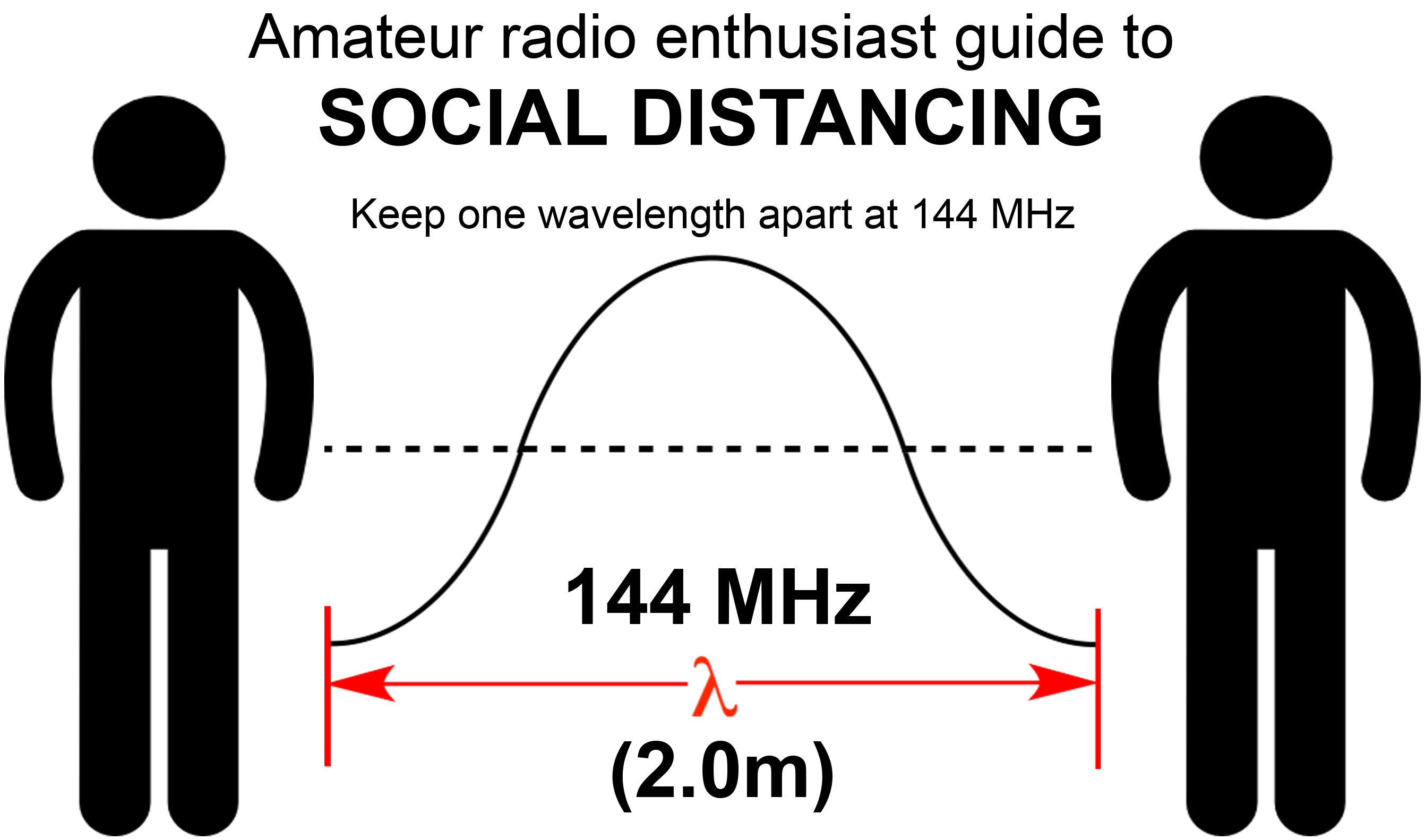 Along with the release of the new On the Air magazine, the magazine for beginner-to-intermediate ham radio operators, the ARRL is also doing a monthly podcast to take a deeper look at some of the topics and projects included in the magazine. The latest episode of the On the Air podcast (Episode 19) is all about the new ARRL online Learning Center. You can check it out at http://www.arrl.org/on-the-air-podcast.
If you are having trouble receiving your E-Letter, you can always go to https://handiham.org/wordpress1/weekly-e-letter/ to see the latest E-Letter. Additionally, you can go to https://handiham.org/audio/handiham.mp3 to listen to the current podcast. These links are updated each time a new E-Letter and podcast is released.
Pemdy and I will be working during our usual office hours this week. If you call the Handiham Program office, please leave a message, and we will return your call as soon as we are available. When you leave that message, don't forget to leave your name, phone number, call sign, if you have one, and the reason for your call. Also, if you send an email, please include your name along with your call sign, and the reason for your email to speed up the response time. As always, if you need to update anything like your contact information, call sign, license class, membership, or members only log-in information, you can email us at handiham@allina.com.
In the E-Letter, there is an article about the Windows Magnifier Reader, another article about the ARRL's new RF exposure calculator, and the first part of the 2021 Field Day Round-Up Zoom Gathering. Of course, you can also find the regular articles you see here each week.
Do you have a story to share about assistive technology or ham radio related activities? Please send your articles and stories via email to Lucinda.Moody@allina.com or by calling me at 612-775-2290.
---
News in Assistive Technology
Windows Magnifier Reader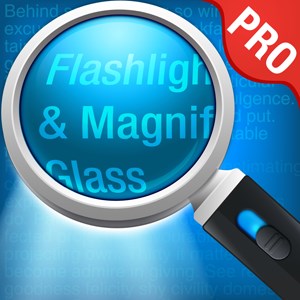 Microsoft designs their products and services for people of all abilities. As a result, Windows 10 has many built-in accessibility tools for people who are blind or have low vision. One of those tools is Magnifier, which not only can make text appear larger but also has the capability of reading sections of text. You can learn more about the Windows Magnifier Reader at: https://support.microsoft.com/en-us/windows/how-to-use-magnifier-reading-59d049ba-8434-9d04-34f2-2e00f11c5cb8.
You can watch a video about how to use it at: https://youtu.be/z5HSka4cuXk.
---
From the Mailbag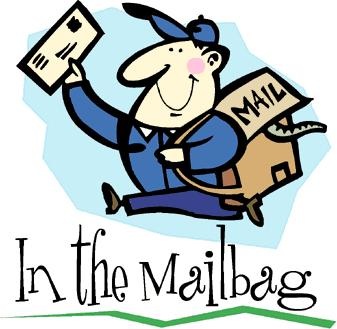 Hi Lucinda and all,

I wanted to pass along the following announcement: Eastern MA ARRL has bestowed upon one of the old time Radio Camp volunteers–Bob Zeida, N1BLF, a Certificate of Merit. Bob has produced many hours of recording for the Handiham Program and other organizations.

"BOB ZEIDA, N1BLF, AWARDED ARRL EMA SECTION CERTIFICATE OF MERIT

It is with great pleasure that the section manager awards the ARRL Eastern Massachusetts (EMA) Certificate of Merit to Mr. Bob Zeida, N1BLF, for his tireless efforts every month in recording the section news onto MP3 audio format.

Bob Zeida, N1BLF, North Dartmouth, Massachusetts has worked selflessly over many decades to produce audio materials for visually impaired and blind amateurs across the country. Since 2018, he has recorded the ARRL Eastern MA Section Manager reports. His recordings have included QST and WorldRadio. Bob also recorded the ARRL's Level I Emergency Communications Course manual for the Courage Kenny Handiham Program. In addition to his extensive library of ham radio recordings, Zeida also produces audio materials for the Talking Information Center based in Marshfield, Massachusetts."

Beginning in 2018, the EMA section has been pleased to offer audio MP3 versions of the monthly Section News, recorded by Bob Zeida, N1BLF. Zeida isn't sure exactly how much time he has devoted to all of his recordings, but he guesses it's been "thousands and thousands of hours." A former Handiham volunteer instructor, Bob was presented with a Quarter Century Wireless Association Presidential Honors Award in 2008.

You may access the recording each month and the archives also at https://ema.arrl.org/section-news/. Enter on the "speaker icon" to listen.

73,

Phil Temples, K9HI
---
Dear Lucinda,

I enjoyed your report last week, and here is a bit more on the twins and Ev Anderson from the summer of 1977.

This is one of my radio mugs that still has not been broken.

Stay healthy and enjoy,

Dr. Dave, KN0S
---
Interview of the Week
In July, we had another Zoom Gathering. This time, our focus was on Field Day, sharing stories from 2021 and past years. Please join me for the first part of this interview.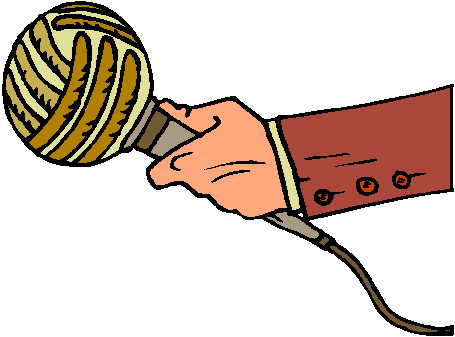 LM: All right, and we'll get started here. The topic for today is Field Day. And specifically if you have stories from this year, but if you don't have stories from this year, I'll take stories from other years. If you got some good Field Day stories, we're not going to limit it to this year. But if you did work Field Day this year, or you had plans to and something made you not be able to, include that in your comments too, that would be kind of nice. So, I'm going to work my way through the list here, and let's start with Matt. Go ahead.

MA: All right. Hey Lucinda and everybody. This is Matt, KA0PQW. Yeah, I wanted to be a little bit short time because I want to work the CQ VHF contest, and six meters is open to the East Coast. But yeah, I worked Field Day this year, with the Owatonna Steele County Amateur Radio club. I got there a little bit late because I had a gig in the morning, which got all my gear soaked. That was fun. So, I had to get it all home and dry it off and then turn around and go to Field Day.

MA: And I had everything pretty much set up at Field Day. I did that Friday night, took all my gear up, my Kenwood TS-2000 and laptop computer, and all the cabling to do rig control and CW and stuff like that. So, I did learn a fair amount about the N3FJP software. I'm using it on CW–I always run CW on Field Day. But if you do like Ctrl Shift G when you type the call that you're working, and you do a tab, it'll start sending automatically, you know. You tab, it will start sending his call and the exchange that you're sending him. When it's done, it's ready for you to put in his exchange. It makes it–it might be hard to describe but it sure does make it a whole lot faster. He showed me how to use the function keys to program different stuff in, you know, your exchange, even like a question mark.

MA: So that was a lot of fun to do that. I think I had over like 600, 650 QSOs on 40 meters before I had to leave at like 3 in the morning and then come home and get ready to do another show Sunday afternoon down in Iowa. So, I had kind of a short Field Day, but it was fun. That's how it worked for me this year anyway, I guess. And we had nice shelter, a good trailer, EOC trailer, to use. So, we weren't out in the rain. It rained some in the afternoon, but then it quit raining and was actually quite nice.

MA: So no, we actually didn't have too bad. Some groups I think got rained out. But we had a 40 meter vertical and other assortment of antennas, dipoles and stuff that other people had. We ran 5A, as I recall, 5A this year. I don't think they ever had five transmitters on the air at one time, but they had five of them. Anyway, I guess that's how it went for me, Lucinda. KA0PQW.

LM: Well, thanks, Matt. And you know, even if you didn't get to operate the whole time, being able to do it for a while is still better than nothing. So, we're glad you're able to do it and glad you're able to stop by and let us know how it went. Thanks so much. Let's see, next up, we had another short time station. Go ahead.

PB: Okay, Paul, here in Atlanta, KE4WYS. I haven't had an opportunity to ever do Field Day. And I guess that's really all I can say at this point.

LM: Well, thanks for stopping by and maybe you'll get to operate Field Day in the future. Next up here, let's go to Austin. Go ahead.

AS: Hi. I had a chance to work Field Day this year. The whole year, I had plans to work 1E QRP, that was my goal was to be a 1E station here from home. I still submitted my score to the local club, the Holmesburg Amateur Radio Club, but they did not, they weren't able to secure their location this year still because of the COVID restrictions. But I did manage to work 1E QRP. I powered my magnetic loop from a nine-volt battery. And I ran my radio on a battery as well, my KX3. It also has the built-in battery pack as well, and it can be powered on AA batteries.

AS: So, I had a few different sources of power. I even went up to the roof deck. It was hot, but I spent a half hour up there, made a couple contacts. I made 32 in total, which is good for me. And a funny thing happened at the end. I was packing up the battery pack, and I saw that it was still plugged into the radio. And I thought, really? Did I run this whole time with the thing plugged in? But I had unplugged the other end. So, I actually had. So, I ran the whole time on emergency power. So, it was good to do that, and to know that I could do that with my home station. So, it's what I planned to do, and it's what I did. So, I had a great Field Day.

LM: Hey, that sounds great. Yeah, that would have been a been a bummer if you had found out that it was plugged in.

AS: Yeah, I know. It would have. So, it was fun.

LM: Yeah, yeah, I'm glad that worked out. And thanks so much for stopping by. Let's see next up here is Dan. Go ahead.

DW: All right, great. Greetings, everybody. Howdy, howdy from W0OJW, in Pueblo, Colorado. The first license, the first Field Day that I could have kept as a licensed ham was 1976. But the first one that I actually kept was in 2013. And I've been keeping most of them with the Pueblo West Amateur Radio Club. And each one has been really unique and special and just wonderful–lots of skills learned in each one. In fact, I got introduced to using paddles in my very, very first Field Day when I got stuck having to use Paddles, and I said, I better learn me how to use them.

DW: So anyway, I, one year, I was even able to help people with the N3 FJP key commands because the sun was shining on the screen so badly that they could not use their mice. So now this year, this year, something happened that rarely happens in Colorado or at least this part of Colorado this time of year, a torrential and rainy day. The skies were cloudy all day, unlike the song. But the Pueblo West club did set up a site. But it was, it was not coming together very well. My transportation that I was going to ride in or ride out with actually got flooded out because of the weather.

DW: And I found that I could actually serve the club better if I ran from the house. And one of the benefits of this here COVID type stuff is the aggregate score idea. I hope they don't drop that because I think it's really, really useful for those who can't get out–to use as, you know, the aggregate score for the clubs. So I was able to run 1E, believe it or not. I have a really big CyberPower UPS. I unplugged it and ran on the batteries and then plugged it back in later and charged things up. And it worked out just darling.

DW: And I got, well, maybe 129 QSOs, unofficially something like 34 states, maybe 45 or so sections, Canada and both Alaska and Hawaii too–I was very pleased about that. Mixed mode and just regular, you know, 100 watt power. So I was very, very happy to do that. I was constantly in touch with the club site that day. They did actually get a station up. I think they ran 2A, I think. And so I was constantly in touch with them on the phone and also on our repeater.

DW: So even though I was alone, I was far from lonely. And in fact, I wore my very own 2019 Field Day T shirt there just to kind of keep in the spirit of things. So, it really was a neat, if rainy, day. And I still got a chance to share with the club here in 2021. Field Day is like the hams' New Year. So Happy New Year, everybody. And here's looking forward to next year already, from W0OJW.

LM: Thanks, Dan. And it sounds like you had a great Field Day and lots of fun there and really got into the whole spirit of it. So, that's awesome.
Stay tuned for the next part of this interview airing in the next issue of Handiham World.
---
Ham Radio in the News
ARRL Now Provides Free RF Exposure Calculator

Under new FCC rules, some hams need to perform routine station evaluations to make sure their stations comply with RF exposure rules. This process does not need to be complicated, however. It can be as easy as using an online calculator to determine the minimum safe distance between any part of your antenna and areas where people might be exposed to RF energy from your station. To help with this process. The ARRL now provides an RF exposure calculator on its RF exposure page. To use the calculator, you just need to enter your transmit peak-envelope power and operating mode and answer questions about the maximum amount of time you typically transmit. The results can be printed to maintain in your station records. You are not required to forward your results to the FCC. To learn more, go to: http://www.arrl.org/news/arrl-now-provides-free-rf-exposure-calculator.
---
A Dip in the Pool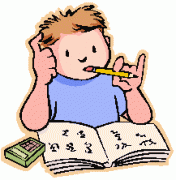 It's time to test our knowledge by taking a dip in the question pool…
Let's go to the Extra Class pool this week to a question about the ratio of PEP to average power in a SSB phone signal.
E8A07 What determines the PEP-to-average power ratio of a single-sideband phone signal?
A. The frequency of the modulating signal.
B. Speech characteristics.
C. The degree of carrier suppression.
D. Amplifier gain.
It's not all that easy to determine the ratio of peak-envelope power to average power in your SSB transmitter because your individual speech characteristics will vary from other operators, even when using the same equipment. This makes answer B the correct choice. You can use speech compression to reduce the peak-to-average power of an SSB signal.
---
Website Update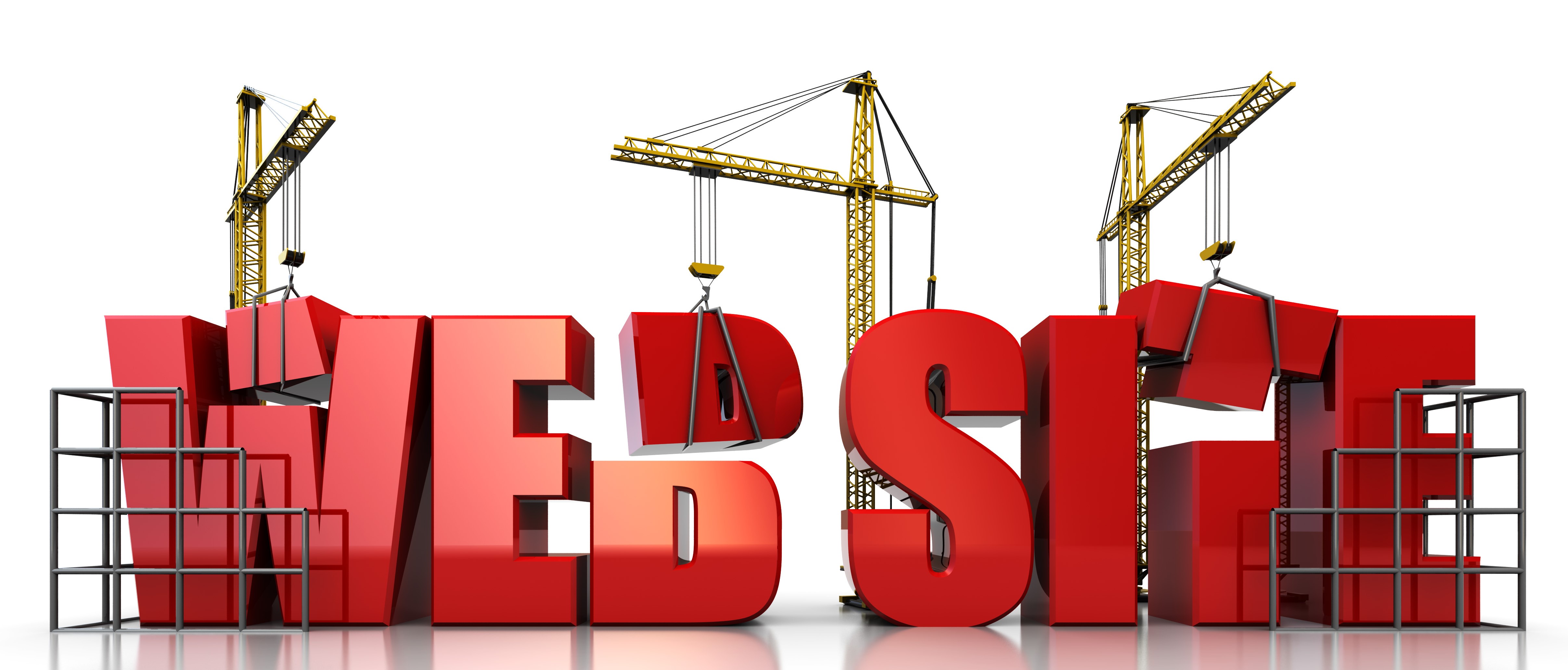 Here are the latest updates on the new Handiham.org website. Don't forget to monitor the site for updates throughout the week. When changes are made, I will post to the website. You can also find the latest updates any time by going to https://handiham.org/wordpress1/website-updates/. If you have any feedback about the website, I would love to hear from you. If you are a current member and your credentials are not allowing you to login to the site, please contact Pemdy for assistance at handiham@allina.com or 612-775-2291.
---
Equipment Connection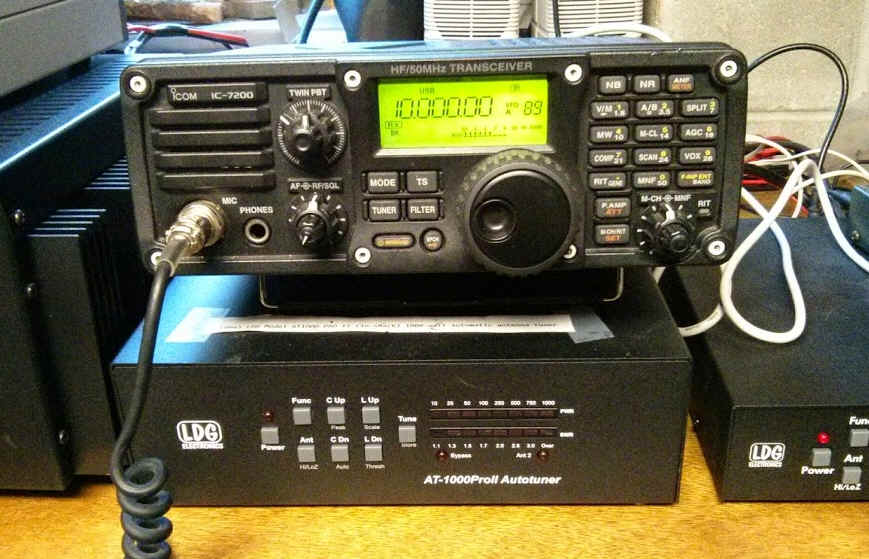 Equipment connections are happening, and the list is open! If you have a request for the Equipment Connection, contact me, leaving your name and phone number. I will call you to discuss your request. Please note that it may take several days for a return call due to all the other things going on in the Handiham Program. If you don't hear back from me after two weeks, you may contact me a second time. Additionally, if you have received any equipment from the Handiham Program during the last 12 months, you will automatically be placed at the bottom of the list so that others can also participate in the Equipment Connection.
Many thanks to the numerous people who have offered equipment for Handiham Members. If you have equipment that you would like to donate to a Handiham Program member, please email Lucinda at Lucinda.Moody@allina.com or call 1-612-775-2290.
---
Help Needed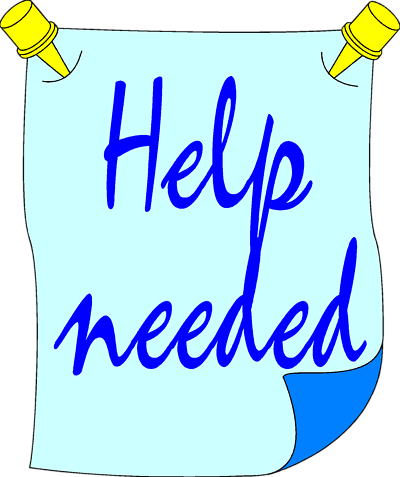 The Handiham Program needs contributors to Handiham World. Do you have a particular interest in amateur radio that you would like to share with others? Maybe you have a particular mode or band you like to operate and have learned a lot about. Or maybe you have some great stories to share from your experiences in the amateur radio hobby. Put your writing skills to work for Handiham World by sending your submissions to Lucinda.Moody@allina.com.
We are always looking for more readers, including some with a background in teaching in STEM related fields, especially if you have also worked with students requiring accommodations. We also need some readers with a background in teaching in STEM related fields, especially if you have also worked with students requiring accommodations. This volunteer position requires you to use your own equipment to record, however, we will provide the reading materials. If you or someone you know would like to try reading material for the members only section, please contact me for more information on how to submit a demo recording.
We need help updating our available resources for members. If you are blind and enjoy using your ham radio or assistive technology related devices, your assistance is especially needed. It would be a big help to your fellow Handiham Members if you would record a tutorial or product review. These need to be sent in Mp3 format, and the Handiham Program reserves the right to edit the recordings as needed before publishing in the Members Only section of the Handiham.org website. Please contact me at Lucinda.Moody@allina.com or 612-775-2290 if you have any questions.
I want to say a big thank you to those who have made or volunteered to make tutorials for the Members Only portion of the website. We have already had a number of members step up to offer their services, and their help is greatly appreciated! We also have some new readers who are working on some books, so keep watching for website updates as we add more content.
---
Check into our Handiham nets… Everyone is welcome!
How to find the Handiham Net:
The Handiham EchoLink conference is 494492. Connect via your iPhone, Android phone, PC, or on a connected simplex node or repeater system in your area.
The Handiham DMR Talkgroup on Brandmeister is 31990. On AllStar, it is available at node 47367.
The Handiham Net will be on the air daily. If there is no net control station on any scheduled net day, we will have a roundtable on the air get-together.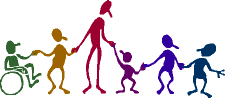 Our daily Echolink net continues to operate for anyone and everyone who wishes to participate at 11:00 hours CDT (Noon Eastern and 09:00 Pacific), as well as Wednesday evenings at 19:00 hours CDT (7 PM). If you calculate GMT, the time difference is that GMT is five hours ahead of Minnesota time during the summer.
Doug, N6NFF, poses a trivia question in the first half of the Wednesday evening session, so check in early if you want to take a guess. The answer to the trivia question is generally given shortly after the half-hour mark. During the Friday Mid-day net, Jim, KE5AL, asks a question from the current Extra Class pool. The answer is given at the end of the net. A big THANK YOU to all of our net control stations and to Diane, KK6LOE, our Net Manager.
---
Membership
You can pay your Handiham dues and certain other program fees on line. Simply follow the link to our secure payment site, then enter your information and submit the payment.

Handiham annual membership dues are $15.00. The lifetime membership rate is $150.00.
MEMBERSHIP DUES PAYMENT LINK
If you want to donate to the Handiham Program, please use our donation website. The instructions are at the following link:
DONATION LINK
As always, while our other services require that you have a current Handiham Program membership, you do not have to be a member to receive the Handiham World E-Letter.
How to contact us
There are several ways to contact us.
Postal Mail:
Courage Kenny Handiham Program
3915 Golden Valley Road MR 78446
Golden Valley, MN 55422
E-Mail: handiham@allina.com
Preferred telephone: 1-612-775-2291
Toll-Free telephone: 1-866-HANDIHAM (1-866-426-3442)
Note: Tuesdays through Thursdays between 9:00 AM and 3:00 PM United States Central Time are the best times to contact us.
You may also call Handiham Program Coordinator Lucinda Moody, AB8WF, at: 612-775-2290.
73, and I hope to hear you on the air soon!
Podcast: Play in new window | Download