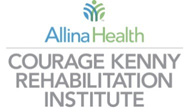 Courage Kenny Rehabilitation Institute Handiham World Weekly E-Letter for the week of August 16, 2021
This is a free weekly news & information update from the Courage Kenny Handiham Program, serving people with disabilities in Amateur Radio since 1967.
Our contact information is at the end.
Listen here:
https://handiham.org/audio/handiham16AUG2021.mp3

Get this podcast in iTunes:
https://itunes.apple.com/us/podcast/handiham-world/id1457854439?mt=2&app=podcast
RSS feed for the audio podcast if you use other podcasting software:
https://handiham.org/wordpress1/feed/podcast/
Subscribe or change your subscription to the E-mail version here.
---
Welcome to Handiham World.
In this edition:
A note from the coordinator
News in Assistive Technology
From the Mailbag
Interview of the Week
Ham Radio in the News
A Dip in the Pool
Website Update
Equipment Connection
Help Needed
Check into our nets!
…And more!
---
A note from the coordinator…
With the recent earthquake in Haiti, hams have been requested to keep the following frequencies clear: 3.750 MHz, 7.150 MHz, and 14.330 MHz. The president of the Radio Club of Haiti reported significant structural damage. Additionally, the island nation is dealing with inclement weather from Tropical Depression Grace.
Wednesday is our eleventh Technician Class license class. This week, we will go over safety. Students will also continue working on practice exams. During this 12 week class, we will help students prepare for their Technician Class exam while also having some fun along the way.
We are holding our first virtual General Class series this fall, starting September 22nd. Classes will be held once weekly over Zoom, and students will get a recording of each class along with a list of the questions from the question pool that were covered in that week's class. If you are interested in joining this class, please contact Pemdy to receive an application.
We will also hold another virtual basic Morse code class this fall, starting September 27th. Students will attend an interactive class using Zoom and receive class recordings and practice recordings each week in Mp3 format. This class starts from the very beginning, covering letters, numbers, and prosigns. Prior knowledge of Morse code is not required. Of course, students will need to practice regularly outside of class to be successful. If you want to join this class, you can reach out to Pemdy to receive an application.

While we continue to work remotely, we are still able to check our phone messages and return phone calls, and mail will be picked up regularly. Of course, the best way to get in touch with us is via email.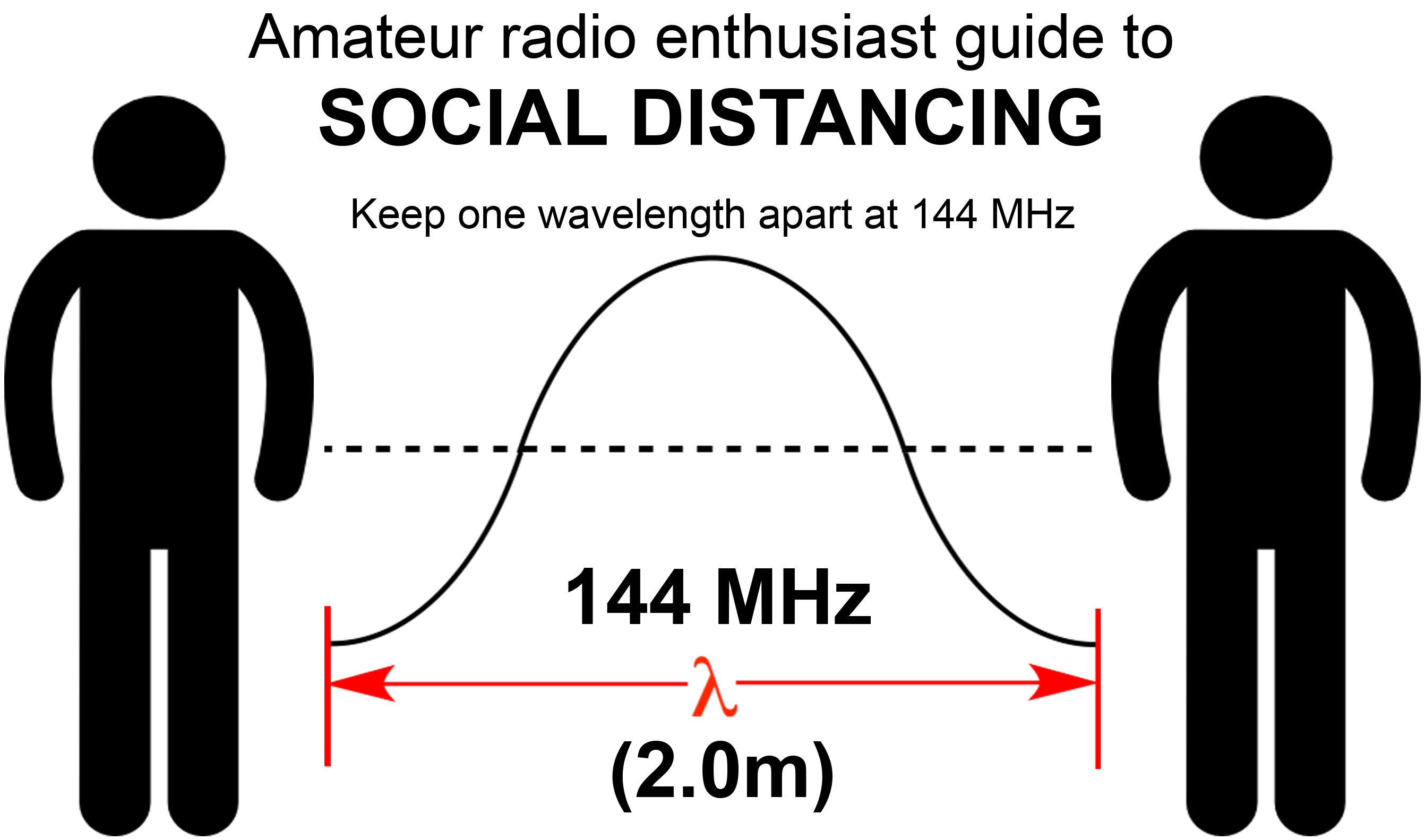 Along with the release of the new On the Air magazine, the magazine for beginner-to-intermediate ham radio operators, the ARRL is also doing a monthly podcast to take a deeper look at some of the topics and projects included in the magazine. The latest episode of the On the Air podcast (Episode 20) is an introduction to Winlink. You can check it out at http://www.arrl.org/on-the-air-podcast.
If you are having trouble receiving your E-Letter, you can always go to https://handiham.org/wordpress1/weekly-e-letter/ to see the latest E-Letter. Additionally, you can go to https://handiham.org/audio/handiham.mp3 to listen to the current podcast. These links are updated each time a new E-Letter and podcast is released.
Pemdy and I will be working during our usual office hours this week. If you call the Handiham Program office, please leave a message, and we will return your call as soon as we are available. When you leave that message, don't forget to leave your name, phone number, call sign, if you have one, and the reason for your call. Also, if you send an email, please include your name along with your call sign, and the reason for your email to speed up the response time. As always, if you need to update anything like your contact information, call sign, license class, membership, or members only log-in information, you can email us at handiham@allina.com.
In the E-Letter, there is an article about some new navigation assistance technology, another article about the likely timeline for implementation of the new FCC fees for hams, and the next part of the 2021 Field Day Round-Up Zoom Gathering. Of course, you can also find the regular articles you see here each week.
Do you have a story to share about assistive technology or ham radio related activities? Please send your articles and stories via email to Lucinda.Moody@allina.com or by calling me at 612-775-2290.
---
News in Assistive Technology
New Navigation Assistance Technology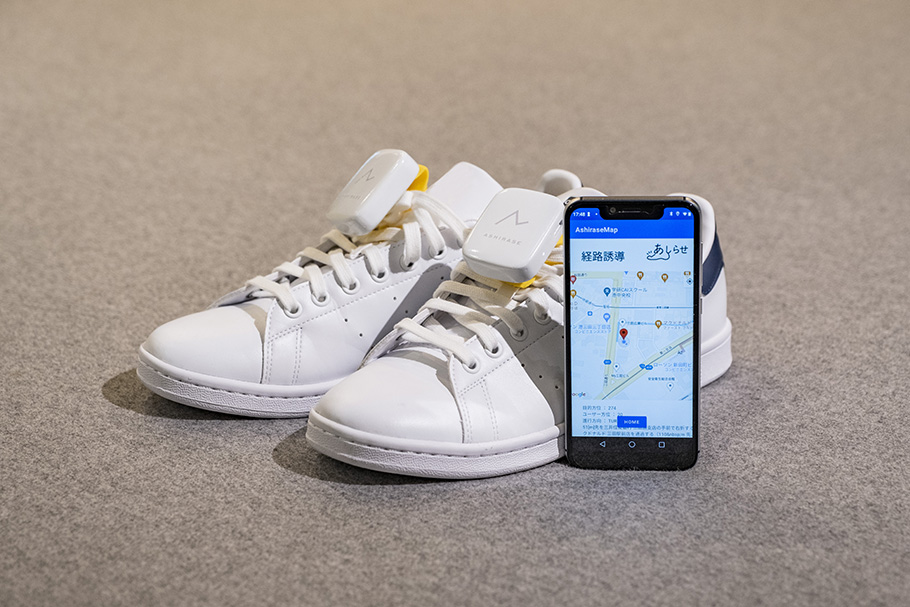 A new device is intended to assist people with low vision to navigate a route from a smartphone app. The theory is that this will help eliminate distractions by freeing up attention that would typically be needed to follow spoken directions, allowing users to focus instead on safe mobility. People can concentrate on traffic sounds and signals and have their hands free to carry other belongings. The device has flexible vibrating bases that wrap around each foot and are inserted into each shoe. These are attached to a small pack, about the size of an AirPods case, that detaches for charging. The vibrations are aligned along the nerves on the foot and send coded walking instructions to the user. The device is only designed for navigation and not for sensing obstacles. You can learn more at: https://www.popsci.com/technology/in-shoe-vibrating-device-easy-navigation-visually-impaired/.
---
From the Mailbag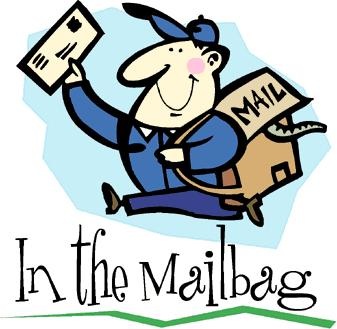 Lucinda,

I often hear some of our blind hams say they have a hard time being accepted by their local ham club members. So, I thought it might be worthwhile sharing some tips and ideas that have worked extremely well for me to fit in and be fully accepted by my local ham club. I simply tell the members when I first join, right up front, that I am excited about being a member of the club and want to be a contributor and help wherever I can.

I tell them, "Guys, there are somethings I can do much better than others. So, I will gladly contribute as much as I can and wherever I can."

Toward that objective, I know my limitations, and I readily volunteer to help on those club projects where I can be an asset. For example, I serve as an Elmer to our new members, new hams, and ham want-to-bees. I supply all of the main meat items for our picnics and cover the cost of the free coffee at our hamfests. Probably my largest contribution is serving as co-chair of our hamfest each year, where my key responsibilities are to take care of all of the door prizes and to promote the hamfest to maximize our attendance.

Even if you are on a very limited budget, it doesn't take money to serve as an Elmer or to get door prizes for the hamfest and promote it. Anyone can do those things. Many door prizes can be obtained with a few phone calls to ham gear vendors and local stores. You need to think of how these sources will benefit by donating door prizes. They normally do not give you something unless there is some benefit in it for them. That is simply a fact of business.

To promote the activities of your club, you can learn how to write and put out press releases to your local media. This is actually quite easy. I have written and published several articles on this topic if you need help. You can also check into all the nets that you can reach to promote activities such as hamfests, Field Day, picnics, etc.

My key point is if you want to be accepted into your club, be an asset, not a liability. This means that you need the following:

1. To be a good listener. When attending meetings, starting with your very first meeting, listen with the objective of determining who the key movers and shakers are and seek to get to know those key people.

2. Listen for things that you can do to help the club and speak up and volunteer.

3. Do not speak negatively about any of the other club members. Follow the rule, if you can't say something positive, keep your mouth shut and don't say anything at all

4. Do not complain and play the "poor blind guy" card, as I call it.

5. Participate in club discussions where you can, offering constructive comments and recommendations. For example, "I agree with Bill on that and will offer this motion. I move that we hold our fall club picnic in Big Valley Park on October 14 starting at 4:00." It is wise to listen to get a sense of the building consensus and then make your motion based on that consensus.

These are the kind of things you need to do to become an asset to any group or organization, not just a ham club.

Good luck!

Ron, K8HSY
---
Dear Lucinda,

I wrote an article with some more thoughts about reducing HF noise.

https://austinseraphin.net/2021/08/03/reducing-hf-noise/

73,

Austin, KA3TTT
---
Interview of the Week
In July, we had another Zoom Gathering. This time, our focus was on Field Day, sharing stories from 2021 and past years. Please join me for the next part of this interview.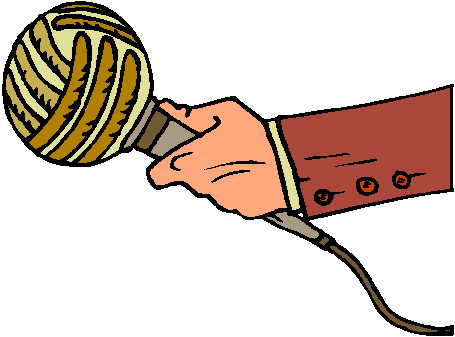 LM: Next up here is Darrell, go ahead.

DH: Good morning or good afternoon, I guess. This is Darrell, KM6KFW, here in California. Yeah, I had kind of an interesting Field Day. A friend of mine was going over to our club's, well, there's three clubs, actually, that get together and join together and have a Field Day on the University of California Davis campus. So, we were there a couple hours in the morning. I didn't operate there. We were just kind of socializing, but we were sitting behind a ham that made his first HF contact. And that was–hearing his excitement was, that's what makes it all worth the fun.

DH: And so, then I came home, and I was operating as a 1D. But I had some other commitments, so I didn't really get started until late in the day. But I don't use a computer to log, and so that's always been a problem. But a friend of mine said that if I could, you know, get them listed. And what I do is I use my Victor Reader to record the conversation, and just kind of keep it running, and about every hour, I go to a new recording. And so, he came over and listened to my recordings. And then when he entered in the computer and got me entered, and I made 71 contacts, which is not a lot competition wise, but that's probably double or triple what I normally do. So, I was pleased. I think he said I had 26 states and a couple of international stations there. So, I was very pleased.

DH: And then, I know this is not the topic, but for the first time I've been able to do, I was able to do the 13 Colonies, which for those of us on the West Coast, it's kind of challenging. So, I was proud that I was actually able to do that. And the same friend helped me get that logged in and sent in, but that Victor Reader, when we were kind of going back through the recordings, I was realizing how much time I waste, trying to make sure I've got the call sign right because I'm not sure I get it. I just sit and wait and listen, you know, when he's making other contacts, and so it's not a real efficient way to do it. But it works. It works for me. So, it's just a way of doing it for those that may not have logging software. So, back to you, Lucinda.

LM: Thanks, Darrell. You know, that reminds me, as a new ham, I–you know, for new hams call signs don't come real easy. And I liked to listen until I was sure I had the call sign, and I would write it down so I wouldn't forget it. And then I would finally make the contact. So yeah, I get that. You know what though? You made the contacts, and that's what counts. And by the way, I'm impressed with the numbers that people have here. This is pretty cool? So, next up is Don. Go ahead.

DD: All right, this is Don in Malad, Idaho, and welcome, or not welcome, but good afternoon, everybody. My callsign is WD9DWD, Whiskey Delta nine Delta Whiskey Delta. And I did participate in Field Day for the second time. Ten years ago, I sold a ranch, and I kept about 40 acres of it just so we had a place to go and camp, and I still have a couple of horses. So, we got a little pasture and stuff. And so, I offered my place to the Golden Spike Amateur Radio Club this year–you know, I'm a member of. And they came up.

DD: And so, this year was especially fun because I just–I got to be host. We had a lot of flat room to put up antennas. We put up, I think, three loop antennas and one big vertical. And I, myself, didn't spend a lot of time on the radio. But I just–I had a lot of fun. We had a lot of people there, and just the camaraderie–dinner Saturday night. I think Saturday afternoon, I was on radio for 45 minutes, and I logged in 33 contacts. Saturday night, I'd gone on about the same amount of time, but that time I was, I found a frequency, and I just sat on it and called CQ. And in the same amount of time, I had 58 contacts. So, sitting there calling CQ, they come to you a lot faster than going looking. Anyway, that was my experience.

DD: But that was for me, just the whole fun of Field Day was hosting it and then, you know, putting up antennas and taking them down and just being with people. And so Field Day was just a lot of fun this year. And we did get rained out, putting the antennas up. We had to wait. We got them up. And it never rained on us during the contest. But when we were taking them down, and people were starting to kind of get ready to go, the clouds opened up, and it soaked us again. But it was good. We were happy, and we were headed out. So, anyway, that was my Field Day experience, and I'm looking forward to it again. So, this is Don. Back to you, Lucinda, and thank you for having the meeting.

LM: Thanks, Don. Well, it sounds like you had a great time. I can remember back in Michigan, some of the groups that I did Field Day with, and yeah, you get to have all the fun. So, let's see next up here is Jim, go ahead.

JS: Well, I'm afraid I didn't get to do Field Day this year. We were in route from Ohio to Texas over Field Day weekend, but I have a number of Field Day stories. I've done it many times. One of my favorites is back in the 60s, we were trying to fire up an old two meter matchbox, one of those old Heath kit, two meter AM rigs. And all of a sudden there was a loud bang. It sounded like a shotgun went off. Like I guess we blew an electrolytic in the matchbox. That was kind of a surprise.

JS: The last time I ran Field Day was 2019 with the Austin Amateur Radio Club. And I started operating about 11 o'clock at night, started operating CW, and ended up getting up and coming home at around nine in the morning. So, I worked quite a few contacts, but I don't have a count. I don't actually have a count. But I worked a lot of contacts on 20 and 40. That's where we were operating at that time–40 throughout the night and then 20 as the sun came up in the morning. So, I just want to encourage people to get their license and get on the air and enjoy this wonderful hobby we have, and there are so many aspects to it.

JS: There's Field Day, and there's serious contesting. You know, I never really thought of Field Day as a serious contest. It was always more of a–kind of more of a fun, social event for me, kind of ham radio picnic, I guess. I could think of it as not necessarily a serious contest, so I never really cared how many points I scored or anything like that. I just went out and had a good time. That's about all I have. I just want to encourage people to get on the air and participate in Field Day and get your Technician and General and Extra and get on the air. 73 to everybody. I hope y'all have a fine rest of the weekend. This is KE5AL. I'll be clear.

LM: Thanks, Jim. And I'm with you. We want people to get licensed, we want people to get on the air and have fun. And sometimes that can be a little intimidating when you're a newer ham to actually key that mic, but it's worth it. So, face the fear and do it.
Stay tuned for the next part of this interview airing in the next issue of Handiham World.
---
Ham Radio in the News
FCC Application Fees Unlikely to Go into Effect Until 2022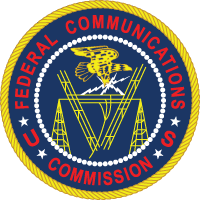 FCC staff recently confirmed that the new fees are unlikely to take effect before early next year. The agency is still working on upgrading the Universal Licensing System (ULS) software to allow the changes to take place. Once the new application fee takes effect, hams and new applicants will pay the FCC directly using the FCC Pay Fees system. For example, when the FCC receives examination information from the VEC, it will email a payment link and instructions. Candidates will have 10 days from the date of the email to pay. After the fee is received and the application has been processed, examinees will get a second email from the FCC with a link to their official license. That link will be good for 30 days. Of course, hams can always log into the ULS with their FRN and password to print out copies of their license at any time. To learn more, go to: http://www.arrl.org/news/fcc-application-fees-unlikely-to-go-into-effect-until-2022.
---
A Dip in the Pool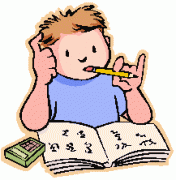 It's time to test our knowledge by taking a dip in the question pool…
Let's go to the Technician Class pool this week to a question about RF interference.
T7B03 Which of the following can cause radio frequency interference?
A. Fundamental overload.
B. Harmonics.
C. Spurious emissions.
D. All of these choices are correct.
You might be relaxing on your patio listening to your favorite local repeater when suddenly your handheld radio is putting out nothing but hash. You then notice your neighbor is transmitting with that amplifier he picked up at the hamfest last week. You probably found the source of your RF interference—overloading of your receiver with harmonics and spurious emissions. The moral of the story is to be careful to avoid buying questionable used gear that is unlikely to function well in your shack. Fundamental overload, harmonics, and spurious emissions are all causes of RF interference, making answer D the correct choice.
---
Website Update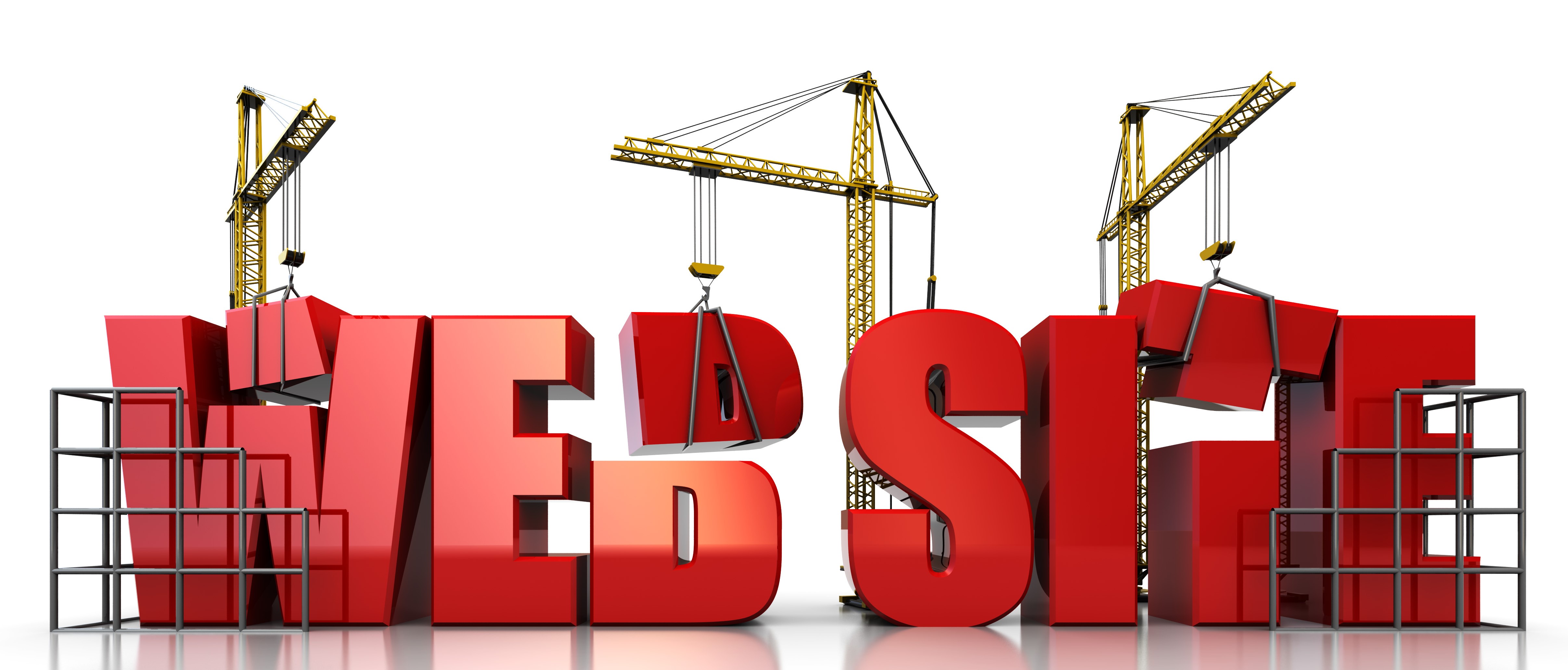 Here are the latest updates on the new Handiham.org website. Don't forget to monitor the site for updates throughout the week. When changes are made, I will post to the website. You can also find the latest updates any time by going to https://handiham.org/wordpress1/website-updates/. If you have any feedback about the website, I would love to hear from you. If you are a current member and your credentials are not allowing you to login to the site, please contact Pemdy for assistance at handiham@allina.com or 612-775-2291.
---
Equipment Connection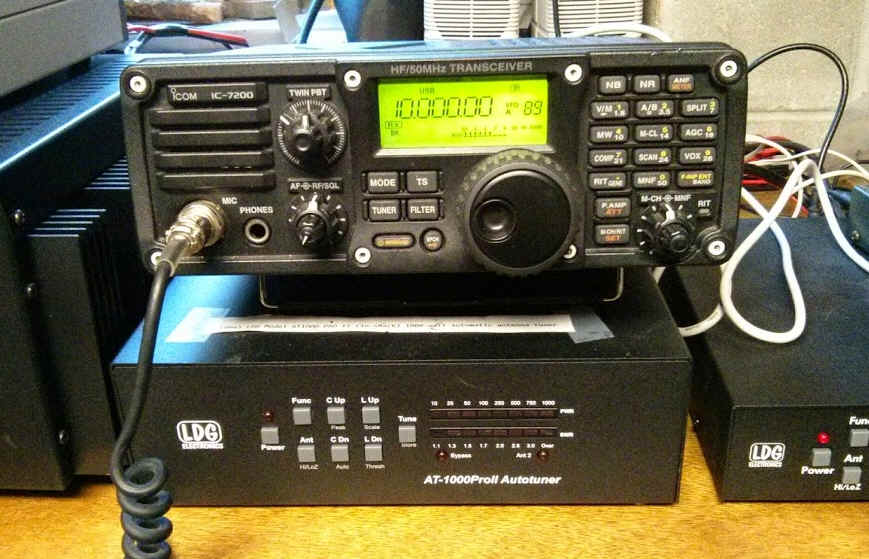 Equipment connections are happening, and the list is open! If you have a request for the Equipment Connection, contact me, leaving your name and phone number. I will call you to discuss your request. Please note that it may take several days for a return call due to all the other things going on in the Handiham Program. If you don't hear back from me after two weeks, you may contact me a second time. Additionally, if you have received any equipment from the Handiham Program during the last 12 months, you will automatically be placed at the bottom of the list so that others can also participate in the Equipment Connection.
Many thanks to the numerous people who have offered equipment for Handiham Members. If you have equipment that you would like to donate to a Handiham Program member, please email Lucinda at Lucinda.Moody@allina.com or call 1-612-775-2290.
---
Help Needed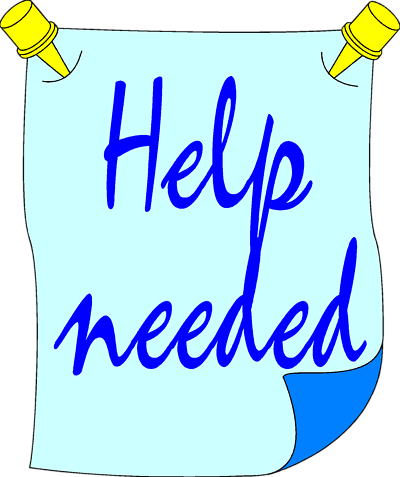 The Handiham Program needs contributors to Handiham World. Do you have a particular interest in amateur radio that you would like to share with others? Maybe you have a particular mode or band you like to operate and have learned a lot about. Or maybe you have some great stories to share from your experiences in the amateur radio hobby. Put your writing skills to work for Handiham World by sending your submissions to Lucinda.Moody@allina.com.
We are always looking for more readers, including some with a background in teaching in STEM related fields, especially if you have also worked with students requiring accommodations. We also need some readers with a background in teaching in STEM related fields, especially if you have also worked with students requiring accommodations. This volunteer position requires you to use your own equipment to record, however, we will provide the reading materials. If you or someone you know would like to try reading material for the members only section, please contact me for more information on how to submit a demo recording.
We need help updating our available resources for members. If you are blind and enjoy using your ham radio or assistive technology related devices, your assistance is especially needed. It would be a big help to your fellow Handiham Members if you would record a tutorial or product review. These need to be sent in Mp3 format, and the Handiham Program reserves the right to edit the recordings as needed before publishing in the Members Only section of the Handiham.org website. Please contact me at Lucinda.Moody@allina.com or 612-775-2290 if you have any questions.
I want to say a big thank you to those who have made or volunteered to make tutorials for the Members Only portion of the website. We have already had a number of members step up to offer their services, and their help is greatly appreciated! We also have some new readers who are working on some books, so keep watching for website updates as we add more content.
---
Check into our Handiham nets… Everyone is welcome!
How to find the Handiham Net:
The Handiham EchoLink conference is 494492. Connect via your iPhone, Android phone, PC, or on a connected simplex node or repeater system in your area.
The Handiham DMR Talkgroup on Brandmeister is 31990. On AllStar, it is available at node 47367.
The Handiham Net will be on the air daily. If there is no net control station on any scheduled net day, we will have a roundtable on the air get-together.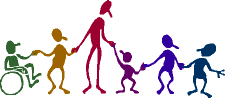 Our daily Echolink net continues to operate for anyone and everyone who wishes to participate at 11:00 hours CDT (Noon Eastern and 09:00 Pacific), as well as Wednesday evenings at 19:00 hours CDT (7 PM). If you calculate GMT, the time difference is that GMT is five hours ahead of Minnesota time during the summer.
Doug, N6NFF, poses a trivia question in the first half of the Wednesday evening session, so check in early if you want to take a guess. The answer to the trivia question is generally given shortly after the half-hour mark. During the Friday Mid-day net, Jim, KE5AL, asks a question from the current Extra Class pool. The answer is given at the end of the net. A big THANK YOU to all of our net control stations and to Diane, KK6LOE, our Net Manager.
---
Membership
You can pay your Handiham dues and certain other program fees on line. Simply follow the link to our secure payment site, then enter your information and submit the payment.

Handiham annual membership dues are $15.00. The lifetime membership rate is $150.00.
MEMBERSHIP DUES PAYMENT LINK
If you want to donate to the Handiham Program, please use our donation website. The instructions are at the following link:
DONATION LINK
As always, while our other services require that you have a current Handiham Program membership, you do not have to be a member to receive the Handiham World E-Letter.
How to contact us
There are several ways to contact us.
Postal Mail:
Courage Kenny Handiham Program
3915 Golden Valley Road MR 78446
Golden Valley, MN 55422
E-Mail: handiham@allina.com
Preferred telephone: 1-612-775-2291
Toll-Free telephone: 1-866-HANDIHAM (1-866-426-3442)
Note: Tuesdays through Thursdays between 9:00 AM and 3:00 PM United States Central Time are the best times to contact us.
You may also call Handiham Program Coordinator Lucinda Moody, AB8WF, at: 612-775-2290.
73, and I hope to hear you on the air soon!
Podcast: Play in new window | Download