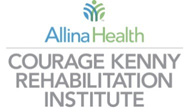 Courage Kenny Rehabilitation Institute Handiham World Weekly E-Letter for the week of August 23, 2021
This is a free weekly news & information update from the Courage Kenny Handiham Program, serving people with disabilities in Amateur Radio since 1967.
Our contact information is at the end.
Listen here:
https://handiham.org/audio/handiham23AUG2021.mp3

Get this podcast in iTunes:
https://itunes.apple.com/us/podcast/handiham-world/id1457854439?mt=2&app=podcast
RSS feed for the audio podcast if you use other podcasting software:
https://handiham.org/wordpress1/feed/podcast/
Subscribe or change your subscription to the E-mail version here.
---
Welcome to Handiham World.
In this edition:
A note from the coordinator
News in Assistive Technology
From the Mailbag
Interview of the Week
Ham Radio in the News
A Dip in the Pool
Website Update
Equipment Connection
Help Needed
Check into our nets!
…And more!
---
A note from the coordinator…
One of the most important aspects of the ham radio hobby is emergency and community service. With multiple recent tropical storms, the earthquake in Haiti, and wildfires in various locations, hams have stepped up to serve in times of need. We are grateful for the many Handiham members who regularly serve by providing communications support for local community events and in emergencies and disasters. If you aren't yet involved in an organization that provides these services, check out your local ARES and RACES teams, CERT, Red Cross, or the Salvation Army. There are lots of ways all of us can give back to our local communities.
This Wednesday is our twelfth and final Technician Class license class. This week, we will go over some tips on taking exams and do some practice exams. During this 12 week class, we help students prepare for their Technician Class exam while also having some fun along the way.
We are holding our first virtual General Class series this fall, starting September 22nd. Classes will be held once weekly over Zoom, and students will get a recording of each class along with a list of the questions from the question pool that were covered in that week's class. If you are interested in joining this class, please contact Pemdy to receive an application.
We will also hold another virtual basic Morse code class this fall, starting September 27th. Students will attend an interactive class using Zoom and receive class recordings and practice recordings each week in Mp3 format. This class starts from the very beginning, covering letters, numbers, and prosigns. Prior knowledge of Morse code is not required. Of course, students will need to practice regularly outside of class to be successful. If you want to join this class, you can reach out to Pemdy to receive an application.

While we continue to work remotely, we are still able to check our phone messages and return phone calls, and mail will be picked up regularly. Of course, the best way to get in touch with us is via email.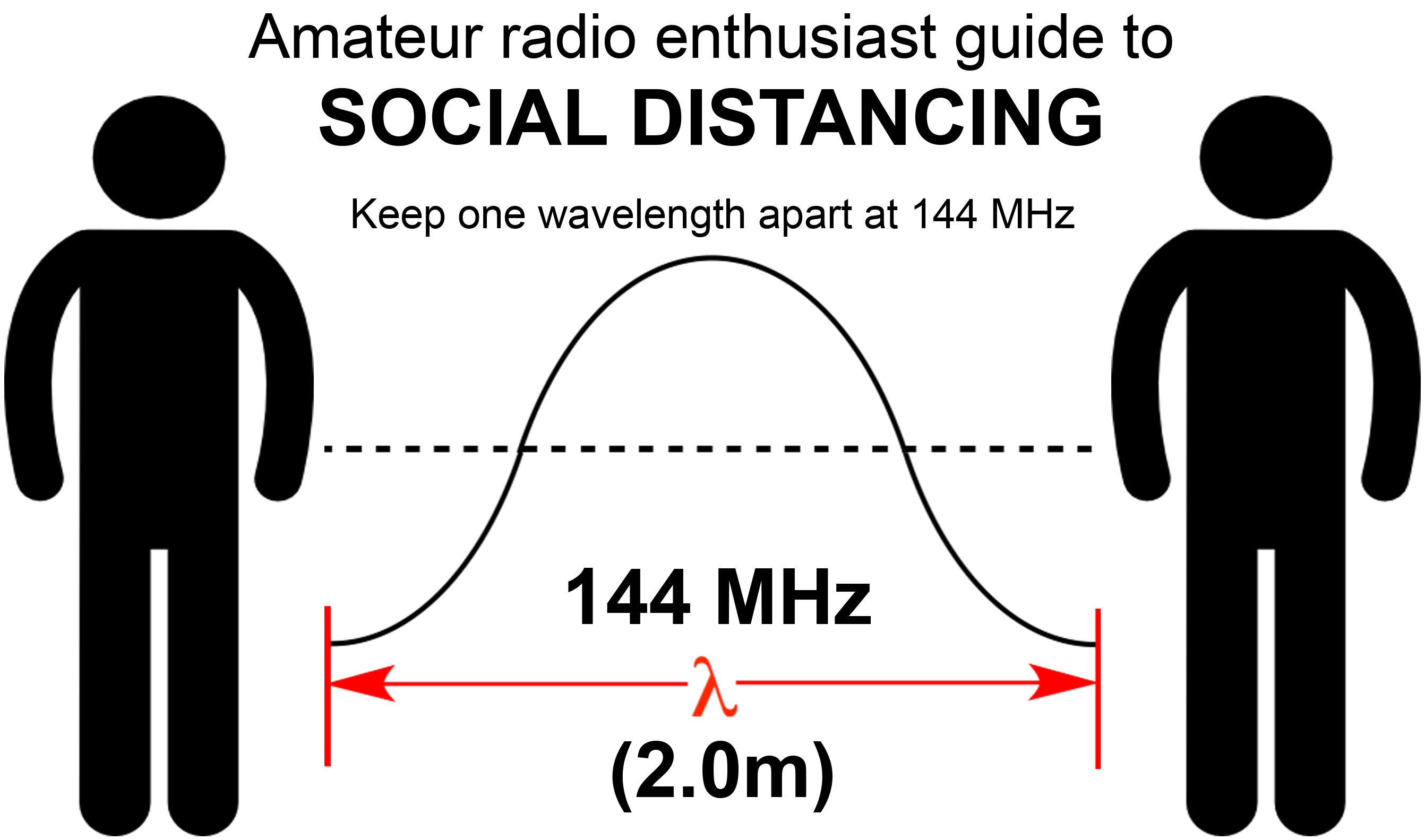 Along with the release of the new On the Air magazine, the magazine for beginner-to-intermediate ham radio operators, the ARRL is also doing a monthly podcast to take a deeper look at some of the topics and projects included in the magazine. The latest episode of the On the Air podcast (Episode 20) is an introduction to Winlink. You can check it out at http://www.arrl.org/on-the-air-podcast.
If you are having trouble receiving your E-Letter, you can always go to https://handiham.org/wordpress1/weekly-e-letter/ to see the latest E-Letter. Additionally, you can go to https://handiham.org/audio/handiham.mp3 to listen to the current podcast. These links are updated each time a new E-Letter and podcast is released.
Pemdy and I will be working during our usual office hours this week. If you call the Handiham Program office, please leave a message, and we will return your call as soon as we are available. When you leave that message, don't forget to leave your name, phone number, call sign, if you have one, and the reason for your call. Also, if you send an email, please include your name along with your call sign, and the reason for your email to speed up the response time. As always, if you need to update anything like your contact information, call sign, license class, membership, or members only log-in information, you can email us at handiham@allina.com.
In the E-Letter, there is an article about different types of white canes, another article about the Hurricane Watch Net activation for Henri, and the next part of the 2021 Field Day Round-Up Zoom Gathering. Of course, you can also find the regular articles you see here each week.
Do you have a story to share about assistive technology or ham radio related activities? Please send your articles and stories via email to Lucinda.Moody@allina.com or by calling me at 612-775-2290.
---
News in Assistive Technology
White Cane Guide
White canes come in lots of types and sizes. You can get them for guiding, mobility, or identification. There are also some specialty canes. Canes can be made of graphite, fiberglass, carbon fiber, or aluminum. Canes also come in three basic types of construction, the straight cane, the folding cane, and the telescopic cane. You can get canes in multiple lengths as well. How do you choose which one? An obvious choice is to consult your local orientation and mobility instructor. You can watch a video that covers this topic in much greater detail at: https://youtu.be/XGv46g_P5IM.
---
From the Mailbag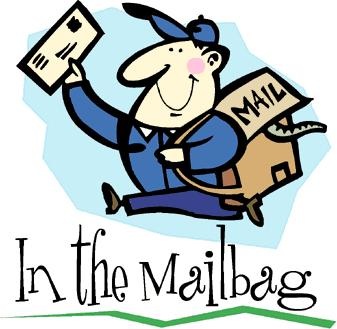 Good morning,

A little amateur radio knowledge to understand a non-amateur problem. It turns out when I got this new braille display which runs on both Bluetooth and USB, every time I tried to use Bluetooth audio, the speech would become so broken up that it wouldn't be usable at all. Through some experimentation, I found out that the Bluetooth 5.1 that is in the new braille display unfortunately creates a tremendous amount of RFI to my MacBook. That RFI was interfering with the hearing aid or the Bluetooth coming from the computer or both. So, I'm using USB instead but leaving the Bluetooth on for my iPhone. This seems to be working.

I think the big reason why it's working is because I'm using an Apple port splitter. I think that the circuitry in this cancels out the Bluetooth 5.1 found in the new braille display. This allows the computer to feed Bluetooth audio with, of course, the speech to my Bluetooth hearing aids without a problem. Just to let you know, the problem has been reported to Apple as well as the company that makes the braille display. I meant just to see what they find out, but I think it really is RFI from the new braille display.

73,

Maurice, KD0IKO
---
Interview of the Week
In July, we had another Zoom Gathering. This time, our focus was on Field Day, sharing stories from 2021 and past years. Please join me for the next part of this interview.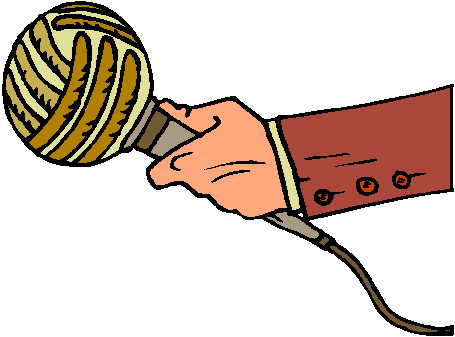 LM: Next up here is John, NU6P Go ahead.

JG: Okay, well thank you very much. And boy it's really a lot of fun to hear all of these stories. I'm enjoying it very much. So, I did operate Field Day this year. My wife and I were in the Midwest. We were visiting my cousins in Nebraska. And I went out with the Lincoln Amateur Radio Club, K0KKV, who I've operated with for several years now. And we were set up in a very nice large city park. Fortunately, we were far enough away from people's homes that we were able to run our generator all night without any problem. People didn't have to listen to noise.

JG: And we operated 3A this year, which means that we had three full time stations. We had one on 20 meters, a second one on 40, and our third full time station switched between 15 meters during the day and 80 meters at night. We also had a GOTA, get on the air, station for new hams and people who came by that just wanted to sit down with someone and make a contact or two and experience ham radio. And that station made quite a few contacts on 10 meters, also six meters, two meters, and 440 simplex. So, they were having a lot of fun in the GOTA tent.

JG: I spent all of my time on 40 meter CW. I operated for several hours with a good friend. We had a radio setup in his pop-up trailer, which was very comfortable. It was an Icom 7610. And this year for an antenna, we had a half-wave dipole that was only up about 30 feet. And we were a little concerned about what the performance of that antenna would be. But when all was said and done, the 40 meter station, which was almost exclusively on CW for the whole event, had made about 750 contacts, and about 250 or so of those contacts were made by me on Saturday afternoon and evening. So, it was really a lot of fun.

JG: We had a nice picnic barbecue, where they cooked hamburgers and hot dogs. And people brought all kinds of side dishes. We had plenty of soft drinks and water and juice and all that kind of good stuff. So, in addition to being able to spend time on the air, there was a lot of good camaraderie there. We had about 130 people in total, that stopped by our Field Day operation during the weekend. And so, it was very well attended, especially considering that we're just coming out of the pandemic. So, that's what we did this year.

JG: And I thought while I had it here for just a moment, I would talk very briefly about my first Field Day, which was back in 1975. We had a radio club at our local junior high school. And there was a science teacher there who was a ham that convinced the school to allow him to teach a ham radio class. And he licensed several hundred kids over a period of about, oh, I think it was eight to ten years.

JG: Well, my very first Field Day was a year after I had gotten my Novice license. And I had just upgraded to General about two weeks before Field Day. So, we went and were able to set up our stations on a private piece of property that was up in the hills here near my home in Northern California, here in the Silicon Valley.

JG: And as I mentioned, this was in 1975. So, there were a few things that were different than what we experience at Field Day today. Probably the most significant difference is there was no computer logging. So, all of the logging was done by hand. And when I say by hand, I mean pencil and paper. We had, I believe, three full time stations that were on the air. And so, as you can imagine, logging was pretty tedious, because there were actually two parts to it. There was the log sheet. And on the log sheet, you wrote down the call sign of the station, the time that you worked them, their section, and at that time, I think it was signal reporting section. And, of course, everybody was 59 or 599, even if you could barely hear them. Very few people gave true signal reports.

JG: But this was before the ARRL had changed to the current classifications that we have today, the A, B, and C and so forth. And so, in addition to the log sheet that I just mentioned, people would also keep what we call a dupe sheet. And the dupe sheet just contained call signs. And the reason for keeping a dupe sheet was that after you had made a lot of contacts, let's say over 100, it was very difficult to keep track of who you'd worked. And, you know, you couldn't thumb through several pages looking at all of your contacts to determine whether or not you had worked a station that you were hearing. And so, you could quickly look down the dupe sheet of just the call signs and determine much more quickly whether or not the station was a new one for you or a duplicate.

JG: But still, it was a very tedious process keeping logs. And I'm sure that it was extremely tedious for the ARRL staff when all of these clubs sent their log sheets in on paper, and somebody had to sit and analyze them and count up the contacts to determine total points and all that sort of thing.

JG: The other thing that was interesting back then is that all of the radios we used had tubes in them. Many of them had solid state receivers, but every radio that we had, had tubes in the transmitter. And what that meant was that the radio had to actually be tuned up for the band and the portion of the band that you were operating. And you had to be kind of careful, because if you didn't know how to tune up a particular radio, you needed to find somebody in the group who did, so that they could come over and tune it up for you. Because if it wasn't tuned up properly, your signal wouldn't get out the way that it should. And you also had the possibility of damaging driver and final tubes. So, you really needed to make sure that the radio was set up correctly.

JG: So, that was a very interesting experience. It really piqued my interest in Field Day. And since 1975, I think there have only been four or five Field Days where I didn't actually go out into the field and operate with other people. So, I think that's a track record that I'm pretty proud of. So, that's what I have to say about Field Day. And Lucinda, thank you very much for hosting us today. This is a lot of fun.

LM: Thanks, John. We appreciate you being here and sharing, not just about this year's Field Day but some history as well.
Stay tuned for the next part of this interview airing in the next issue of Handiham World.
---
Ham Radio in the News
Hurricane Watch Net Turns Attention to Henri as Storm Hits New England

Tropical Storm Henri came ashore, necessitating another activation of the Hurricane Watch Net. Heavy rain and flash flooding has been reported. On Sunday, hams used 14.325 MHz and 7.268 MHz to report weather data for forwarding to forecasters at the National Hurricane Center. One report indicated some five inches of rain in southern Rhode Island along with more than 80,000 customers without power. To learn more, go to: http://www.arrl.org/news/hurricane-watch-net-turns-attention-to-henri-as-storm-hits-new-england.
---
A Dip in the Pool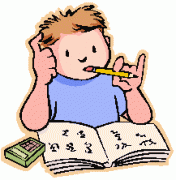 It's time to test our knowledge by taking a dip in the question pool…
Let's go to the General Class pool this week to a question about SSB phone transmissions.
G8A10 What is meant by the term "flat-topping," when referring to a single sideband phone transmission?
A. Signal distortion caused by insufficient collector current.
B. The transmitter's automatic level control (ALC) is properly adjusted.
C. Signal distortion caused by excessive drive.
D. The transmitter's carrier is properly suppressed.
If you turn the mic gain up too high when operating single sideband phone, the signal will sound distorted because of excessive drive. If you look at the signal waveform on an oscilloscope, the wave has the top clipped off, giving it a flat top. This makes answer C the correct choice.
---
Website Update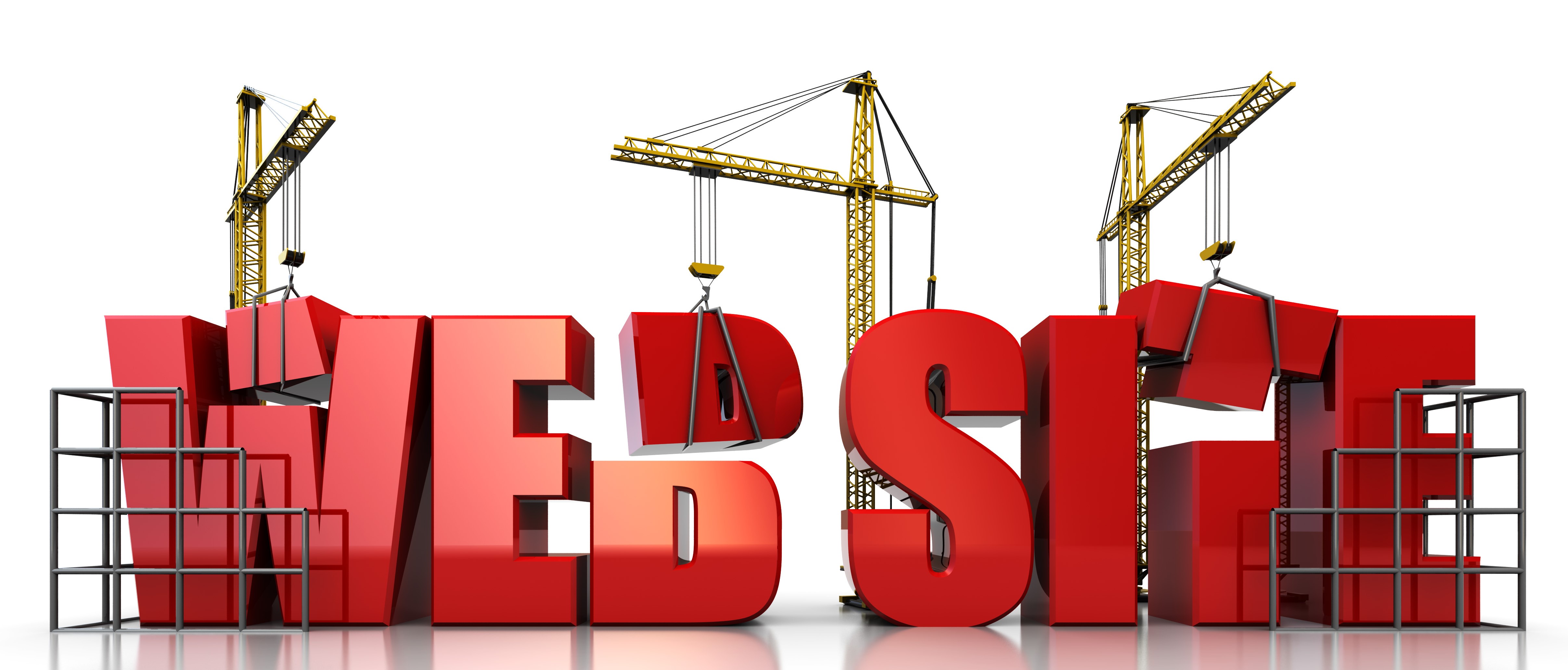 Here are the latest updates on the new Handiham.org website. Don't forget to monitor the site for updates throughout the week. When changes are made, I will post to the website. You can also find the latest updates any time by going to https://handiham.org/wordpress1/website-updates/. If you have any feedback about the website, I would love to hear from you. If you are a current member and your credentials are not allowing you to login to the site, please contact Pemdy for assistance at handiham@allina.com or 612-775-2291.
---
Equipment Connection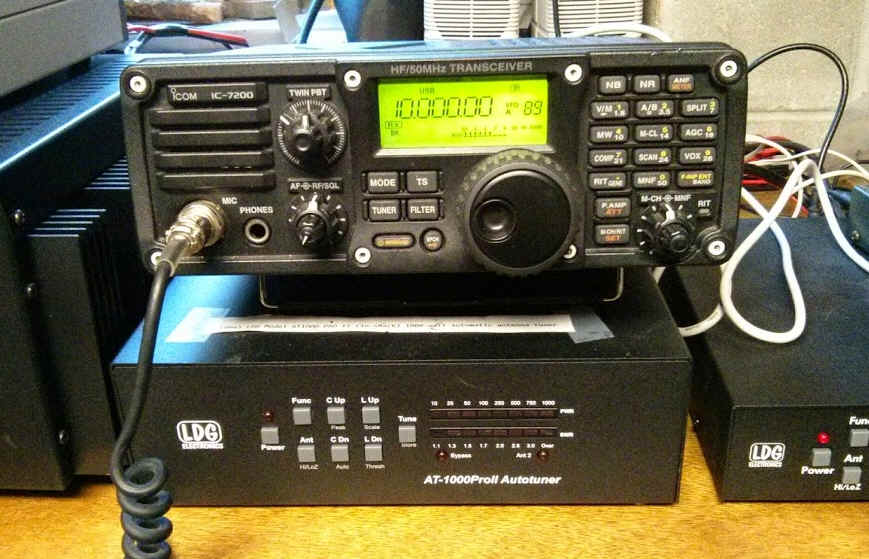 Equipment connections are happening, and the list is open! If you have a request for the Equipment Connection, contact me, leaving your name and phone number. I will call you to discuss your request. Please note that it may take several days for a return call due to all the other things going on in the Handiham Program. If you don't hear back from me after two weeks, you may contact me a second time. Additionally, if you have received any equipment from the Handiham Program during the last 12 months, you will automatically be placed at the bottom of the list so that others can also participate in the Equipment Connection.
Many thanks to the numerous people who have offered equipment for Handiham Members. If you have equipment that you would like to donate to a Handiham Program member, please email Lucinda at Lucinda.Moody@allina.com or call 1-612-775-2290.
---
Help Needed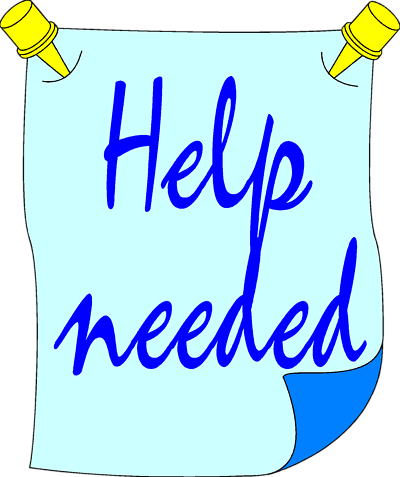 The Handiham Program needs contributors to Handiham World. Do you have a particular interest in amateur radio that you would like to share with others? Maybe you have a particular mode or band you like to operate and have learned a lot about. Or maybe you have some great stories to share from your experiences in the amateur radio hobby. Put your writing skills to work for Handiham World by sending your submissions to Lucinda.Moody@allina.com.
We are always looking for more readers, including some with a background in teaching in STEM related fields, especially if you have also worked with students requiring accommodations. We also need some readers with a background in teaching in STEM related fields, especially if you have also worked with students requiring accommodations. This volunteer position requires you to use your own equipment to record, however, we will provide the reading materials. If you or someone you know would like to try reading material for the members only section, please contact me for more information on how to submit a demo recording.
We need help updating our available resources for members. If you are blind and enjoy using your ham radio or assistive technology related devices, your assistance is especially needed. It would be a big help to your fellow Handiham Members if you would record a tutorial or product review. These need to be sent in Mp3 format, and the Handiham Program reserves the right to edit the recordings as needed before publishing in the Members Only section of the Handiham.org website. Please contact me at Lucinda.Moody@allina.com or 612-775-2290 if you have any questions.
I want to say a big thank you to those who have made or volunteered to make tutorials for the Members Only portion of the website. We have already had a number of members step up to offer their services, and their help is greatly appreciated! We also have some new readers who are working on some books, so keep watching for website updates as we add more content.
---
Check into our Handiham nets… Everyone is welcome!
How to find the Handiham Net:
The Handiham EchoLink conference is 494492. Connect via your iPhone, Android phone, PC, or on a connected simplex node or repeater system in your area.
The Handiham DMR Talkgroup on Brandmeister is 31990. On AllStar, it is available at node 47367.
The Handiham Net will be on the air daily. If there is no net control station on any scheduled net day, we will have a roundtable on the air get-together.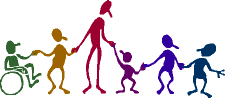 Our daily Echolink net continues to operate for anyone and everyone who wishes to participate at 11:00 hours CDT (Noon Eastern and 09:00 Pacific), as well as Wednesday evenings at 19:00 hours CDT (7 PM). If you calculate GMT, the time difference is that GMT is five hours ahead of Minnesota time during the summer.
Doug, N6NFF, poses a trivia question in the first half of the Wednesday evening session, so check in early if you want to take a guess. The answer to the trivia question is generally given shortly after the half-hour mark. During the Friday Mid-day net, Jim, KE5AL, asks a question from the current Extra Class pool. The answer is given at the end of the net. A big THANK YOU to all of our net control stations and to Diane, KK6LOE, our Net Manager.
---
Membership
You can pay your Handiham dues and certain other program fees on line. Simply follow the link to our secure payment site, then enter your information and submit the payment.

Handiham annual membership dues are $15.00. The lifetime membership rate is $150.00.
MEMBERSHIP DUES PAYMENT LINK
If you want to donate to the Handiham Program, please use our donation website. The instructions are at the following link:
DONATION LINK
As always, while our other services require that you have a current Handiham Program membership, you do not have to be a member to receive the Handiham World E-Letter.
How to contact us
There are several ways to contact us.
Postal Mail:
Courage Kenny Handiham Program
3915 Golden Valley Road MR 78446
Golden Valley, MN 55422
E-Mail: handiham@allina.com
Preferred telephone: 1-612-775-2291
Toll-Free telephone: 1-866-HANDIHAM (1-866-426-3442)
Note: Tuesdays through Thursdays between 9:00 AM and 3:00 PM United States Central Time are the best times to contact us.
You may also call Handiham Program Coordinator Lucinda Moody, AB8WF, at: 612-775-2290.
73, and I hope to hear you on the air soon!
Podcast: Play in new window | Download