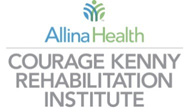 Courage Kenny Rehabilitation Institute Handiham World Weekly E-Letter for the week of August 30, 2021
This is a free weekly news & information update from the Courage Kenny Handiham Program, serving people with disabilities in Amateur Radio since 1967.
Our contact information is at the end.
Listen here:
https://handiham.org/audio/handiham30AUG2021.mp3

Get this podcast in iTunes:
https://itunes.apple.com/us/podcast/handiham-world/id1457854439?mt=2&app=podcast
RSS feed for the audio podcast if you use other podcasting software:
https://handiham.org/wordpress1/feed/podcast/
Subscribe or change your subscription to the E-mail version here.
---
Welcome to Handiham World.
In this edition:
A note from the coordinator
News in Assistive Technology
From the Mailbag
Interview of the Week
Ham Radio in the News
A Dip in the Pool
Website Update
Equipment Connection
Help Needed
Check into our nets!
…And more!
---
A note from the coordinator…
On the 16th anniversary of Hurricane Katrina, Hurricane Ida came ashore yesterday as a powerful category 4 hurricane. In the wake of the storm, there are massive power outages, flooding, and damage to buildings and infrastructure. With cell phone towers out of service, hams will be needed once again to provide communications support to emergency operations centers, disaster response teams, and organizations like the American Red Cross and the Salvation Army.
We finished our first virtual Technician Class license class last week. Now, it's up to students to study the materials and question pool in final preparation for their exam. Then they have to schedule their exam, either with a local club or with one of the many clubs who are now offering virtual testing services. We wish everyone well as they take their tests!
We are holding our first virtual General Class series this fall, starting September 22nd. Classes take place weekly over Zoom, and students will get a recording of each class along with a list of the questions from the question pool that were covered in that week's class. If you are interested in joining this class, please contact Pemdy to receive an application.
We will also hold another virtual basic Morse code class this fall, starting September 27th. Students will attend an interactive class using Zoom and receive class recordings and practice recordings each week in Mp3 format. This class starts from the very beginning, covering letters, numbers, and prosigns. Prior knowledge of Morse code is not required. Of course, students will need to practice regularly outside of class to be successful. If you want to join this class, you can reach out to Pemdy to receive an application.

While we continue to work remotely, we are still able to check our phone messages and return phone calls, and mail will be picked up regularly. Of course, the best way to get in touch with us is via email.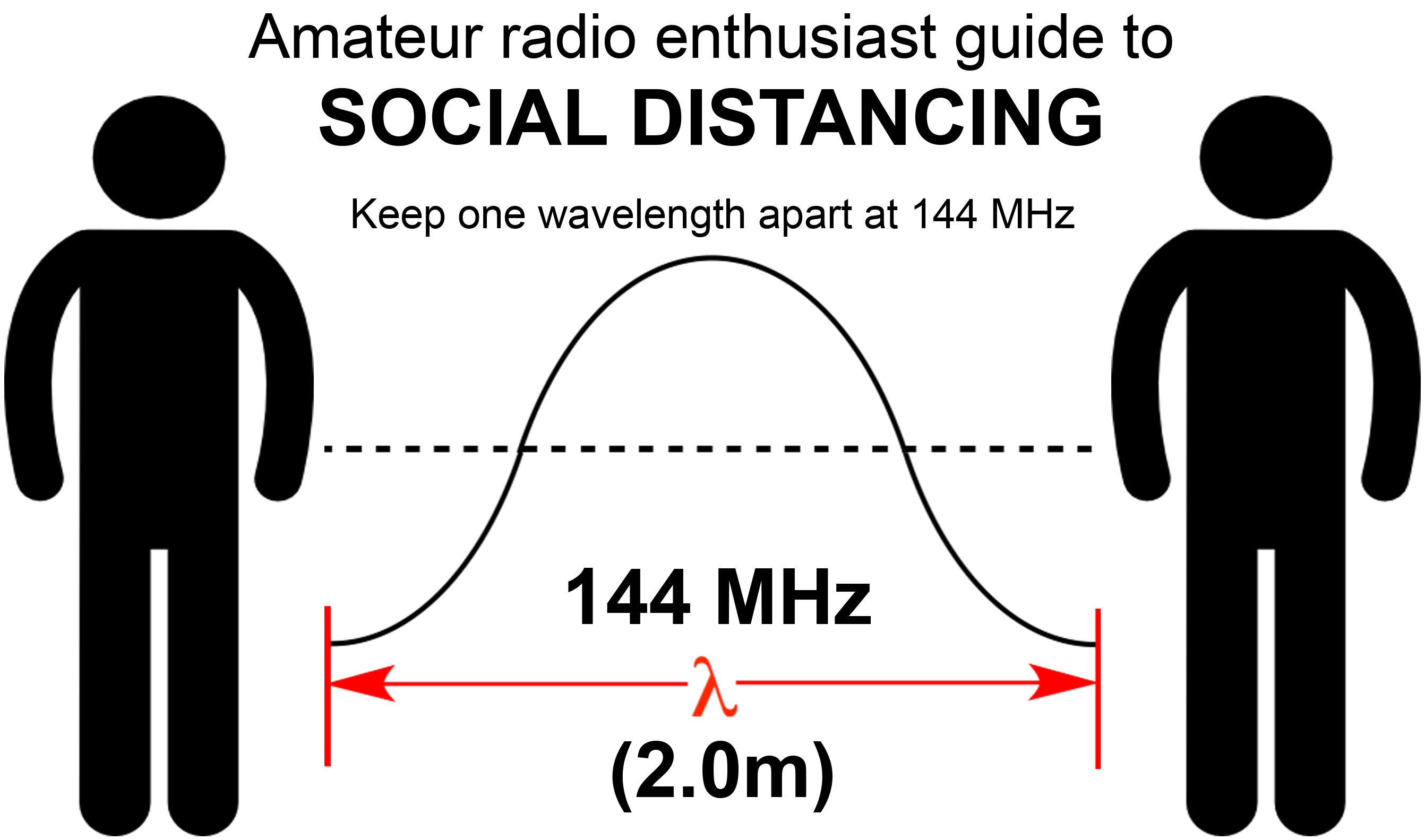 Along with the release of the new On the Air magazine, the magazine for beginner-to-intermediate ham radio operators, the ARRL is also doing a monthly podcast to take a deeper look at some of the topics and projects included in the magazine. The latest episode of the On the Air podcast (Episode 20) is an introduction to Winlink. You can check it out at http://www.arrl.org/on-the-air-podcast.
If you are having trouble receiving your E-Letter, you can always go to https://handiham.org/wordpress1/weekly-e-letter/ to see the latest E-Letter. Additionally, you can go to https://handiham.org/audio/handiham.mp3 to listen to the current podcast. These links are updated each time a new E-Letter and podcast is released.
Pemdy and I will be working during our usual office hours this week. There will be no issue of Handiham World next week due to the holiday in the US. Watch for your next issue on September 13th. Additionally, I will be out of the office all next week. Pemdy will still be working next week, but it will be a short week for her because of the holiday. If you call the Handiham Program office, please leave a message, and we will return your call as soon as we are available. When you leave that message, don't forget to leave your name, phone number, call sign, if you have one, and the reason for your call. Also, if you send an email, please include your name along with your call sign, and the reason for your email to speed up the response time. As always, if you need to update anything like your contact information, call sign, license class, membership, or members only log-in information, you can email us at handiham@allina.com.
In the E-Letter, there is an article about hands-free operation with OrCam, another article about the Hurricane Watch Net activation for Hurricane Ida, and the next part of the 2021 Field Day Round-Up Zoom Gathering. Of course, you can also find the regular articles you see here each week.
Do you have a story to share about assistive technology or ham radio related activities? Please send your articles and stories via email to Lucinda.Moody@allina.com or by calling me at 612-775-2290.
---
News in Assistive Technology
OrCam Now Operates Completely Hands-Free with Voice Commands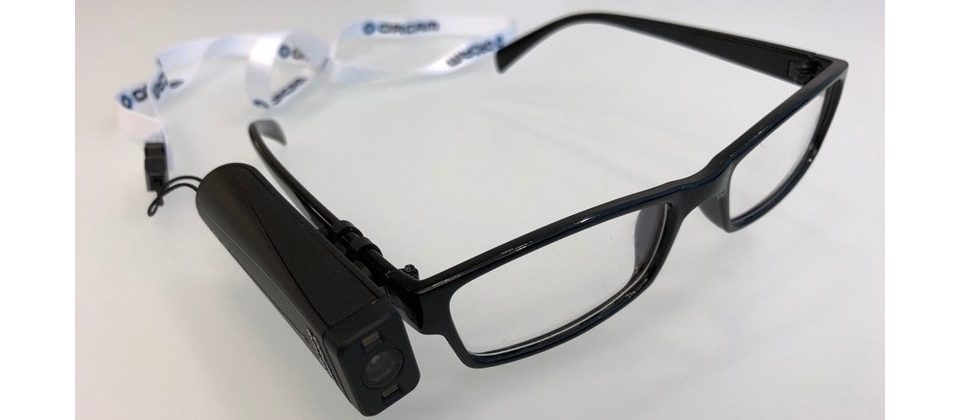 With the launch of "Hey OrCam," developers are demonstrating their determination to make OrCam into an AI-driven personal assistant that can help the user throughout their day. These latest updates make OrCam on par with existing voice-activated consumer technology. Device users can activate and control all the features and settings using only voice commands. You can learn more at: https://finance.yahoo.com/news/orcams-revolutionary-assistive-technology-now-181000186.html.
You can watch a video at: https://youtu.be/gmJfpuUjjjg.
---
From the Mailbag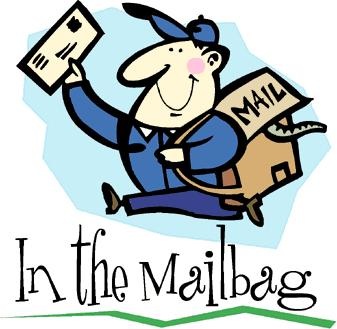 Hi Lucinda and everyone,

Have you heard of this project? For just $35 in parts, it makes the Yaesu FT-817 accessible to blind hams.

https://sarcnet.org/ft-817-speech-synthesizer.html.

From the article:

"The real inspiration for Rachel was to allow a group of our School Amateur Radio Club students to hear the rig's frequency, mode, and signal strength without having to check on its tiny display. They can now more easily fill in their logbooks whenever they hear a new station on the air. Since Rachel can also annunciate all of the radio's menu items and settings, she could be useful for operators with vision-impairment.

You can think of Rachel as an accessibility option for the Yaesu FT-817 transceiver: She reads out the radio's frequency, mode, and menu settings whenever they are changed via the front-panel controls; she is powered by the radio's accessory port and has her own, small, built-in speaker. Rachel can also be dressed in her in-line outfit for connecting your own headphones and amplified speakers."

73,

Mark, WB3CAI
---
Interview of the Week
In July, we had another Zoom Gathering. This time, our focus was on Field Day, sharing stories from 2021 and past years. Please join me for the next part of this interview.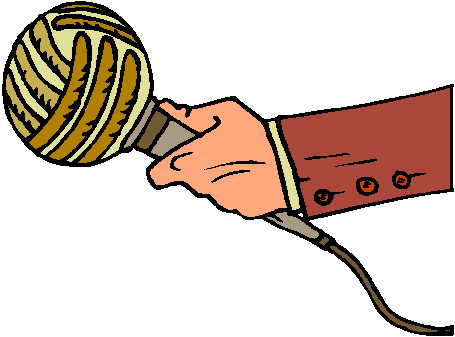 LM: Next up here is Kim, N9UBJ. Go ahead.

KB: Hello everybody, this is N9UBJ. As I've been listening to people, I've been adding things to my list of things I wanted to talk about, not to be too long for you. But first of all, this is N9UBJ in Janesville, Wisconsin. I did go to Field Day this year. I've gone to a lot of Field Days in the past, not always, because different things going on, sometimes. I went on with digital contacts. I used FT-8 and FT-4. One is supposed to be twice as fast as the other, and I didn't really notice a difference when I used the other digital mode. I don't know if it was–what it had to do with. But I was just using a mouse once it was all set up. You do everything with the mouse. You just click, click, click, and you can make digital contacts.

KB: We talked to every state, in fact, every section but Santa Barbara and California. I don't know if it was CW, phone, or digital or a combination of them. But I thought that was pretty neat that we worked all the states. I don't know if there's a prize for that. Probably not because it's a contest. And it's not the same thing as, say we're able to work all states under normal conditions. Yeah, and I was just thinking, the first scenario was talking about logging by hand. And I just contrast it to what my experiences with the computers and stuff on there. They had the logging software, and you just do it with the mouse, and it does the dupes for you. It's all in there.

KB: There is a 2 meter satellite radio I wanted to try. It's something I've been wanting to try over several times I went to the Field Day, but for different reasons, that didn't work out for me. One year, I wasn't wearing the right shoes, one year it wasn't working correctly. This year, it was working correctly, but I had gone home before it was working correctly. So maybe next year.

KB: So yeah, I don't know about this year, but I know at least one year in the past we had a drone to get the antenna up there. That was pretty cool. Yeah, we so we meet out in the field, or it's a fireman's training grounds. And oh, last thing I wanted to say was, I feel bad I never learned Morse code, because it's something that's been around in ham radio for a very long time. And I don't know if it's, it really hasn't gone away. I was just thinking maybe I could try RTTY, radioteletype. I thought maybe that would be something I could do on a lot of different bands. And you wouldn't need a very fancy computer or a very fancy radio if you have whatever kind of thing goes on there. So anyway, that's all I have to say. This is N9UBJ, I'll be clear.

LM: Thanks, Kim. It sounds like you had a lot of fun, and you got some ideas for the future, which is even better. So, we're glad to hear your stories and get to find out what you did this year. Next up here is Tom. Go ahead.

TB: This is KB8TYJ here, Kilo, Bravo, 8 Tango, Yankee, Juliet, Tom, in Grandville, Michigan, which is just west of Grand Rapids for anybody who wants to know. Field Day, I don't even know quite where to start, other than to say, guys, look, there's no right or wrong way to do Field Day, there really isn't. And this year was a perfect example of it. I'll get to that in a second. But I've probably done Field Days in one form or another. I'm kind of like John, NU6P, I've done them in one way or another for the last 27 or 28 years, and there are probably maybe three or four years I missed. One was because of a move, a geographical move. The other one, there was a wedding in the family. And I can't even remember what the third one was. But I think there were three Field Days I've missed in the last 27 years.

TB: And I've done all kinds of them. I've done Field Days with a club where we would set up screen tents, which was great until it rained. I can remember one year we had severe storms roll through in the middle of the night, and we all slept in our vehicles. I've done Field Day in RVs and trailers. I've done it from home, which kind of segues into my story for this year. But the bottom line is, get out and have fun. Go out and make contacts. Try to get involved however you can because it becomes an unforgettable experience, it really does.

TB: This year was extremely unique. I had all kinds of plans to do Field Day with our local club. Everything was looking great until about the Thursday before Field Day weekend. We started looking at the weather, and it wasn't looking good. It was, oh, man, what are we doing here? What are we looking at–severe weather possibilities. I'd say from Thursday till Sunday of Field Day weekend, we had I think it was in the Grand Rapids area, six inches of rain. And Saturday got real interesting. We had tornado warnings. I was in charge of my county SKYWARN team. So, we were activated for SKYWARN for nine hours that day.

TB: Bottom line was on the Friday before Field Day weekend, our club decided to cancel its Field Day operation, which I had never experienced before. But I think it was an extremely wise decision because Saturday was not looking good. It did turn out that there were tornado warnings in our area and severe storms. And you don't want to put yourself in harm's way purposely. There were some people that gave the club a hard time because after all, Field Day is supposed to be an emergency communication exercise, and you know, you should be able to get out there. But again, the feeling was why court disaster. And so the club decided to cancel.

TB: Well, me being the kind of person that I am, I wasn't going to sacrifice Field Day, I was going to try to do it in some form. So, when my SKYWARN operation was done for the day on Saturday, I decided to get on 40 meters. And I did a 1D operation from the house here Saturday night, 40 meters. And then Sunday, I spent most of my time on 20 meters. And this was all CW. I did make one 10 meter contact, I had a local ham in the area who was determined to make a CW contact. And I said, all right, let's go on 10 meters, I'll help you through it, and we'll do it. We did.

TB: So, I did Field Day from home. I was a 1D operation. I had a goal of 200 contacts, 200 CW contacts, and I kid you not, at 1:59 Eastern Time, which was one minute before Field Day ended, I made my 200th contact. So, I felt really good about that. I offered to donate my log to the local club that I was going to do Field Day with. I think for whatever reason, they just weren't interested at that point because enough people hadn't done Field Day. So, I just ended up submitting my own log to the ARRL, and, you know, come what may I'm sure I'm not going to win any prize or anything.

TB: And to echo what John said too, those of you who are a little hesitant about Field Day, please don't be. Clubs are very welcoming, groups are very welcoming. And they will find a way for you to make contacts, I guarantee you. And it is so much easier now to do Field Day than it used to be, especially if you're visually impaired like I am. The radios are very easy to work with now. You don't have to tune things up, like John said.

TB: Logging is very simple to do. We use the N3FJP logging software. Once you get it set up, which actually isn't that hard, once you get it set up, it's a breeze, and it's a lot of fun. So please, no right or wrong way to do it. The only wrong thing about Field Day is if you want to do it and you don't. Please get out there, do it. You will never regret it, I guarantee you. And with that I'll turn it back to you Lucinda. This is KB8TYJ.

LM: Thanks, Tom and yeah, I agree with you about not regretting time spent on Field Day. Any of those times that I've had the chance to do it with a club, it's always so much fun. And, you know, I've done it in all different kinds of setups. I've never had a club tell me, oh, you can't operate or anything like that. So, it's really a fun time.
Stay tuned for the next part of this interview airing in the next issue of Handiham World.
---
Ham Radio in the News
Hurricane Watch Net Activates for Catastrophic Hurricane Ida

The Hurricane Watch Net activated on Alert Level 5, which is "Catastrophic Response Mode," for Hurricane Ida on Sunday, the 16th anniversary of Hurricane Katrina. The storm rapidly gained massive strength as it traveled through the warm waters in the Gulf of Mexico heading for the Louisiana coast. Net frequencies are 14.325 MHz and 7.268 MHz. Reporting stations share real-time surface-weather observations that are passed on to the National Hurricane Center. To learn more, go to: http://www.arrl.org/news/hurricane-watch-net-activates-for-catastrophic-hurricane-ida.
---
A Dip in the Pool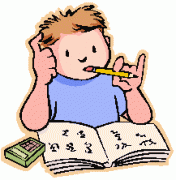 It's time to test our knowledge by taking a dip in the question pool…
Let's go to the Extra Class pool this week to a question about inductors.
E6D12 What is inductor saturation?
A. The inductor windings are over-coupled.
B. The inductor's voltage rating is exceeded causing a flashover.
C. The ability of the inductor's core to store magnetic energy has been exceeded.
D. Adjacent inductors become over-coupled.
An ideal inductor is one that creates a magnetic field proportional to the current applied. Some materials such as ferrite, however, can saturate, meaning that at some level of applied current, the magnetic field no longer increases. This makes answer C the correct choice. This also means the inductor is no longer in a linear state and can create distortion and harmonics, which are not something we want in our radio circuits. Saturable reactors are used sometimes in specialized circuits, such as magnetic amplifiers or sweep generators.
---
Website Update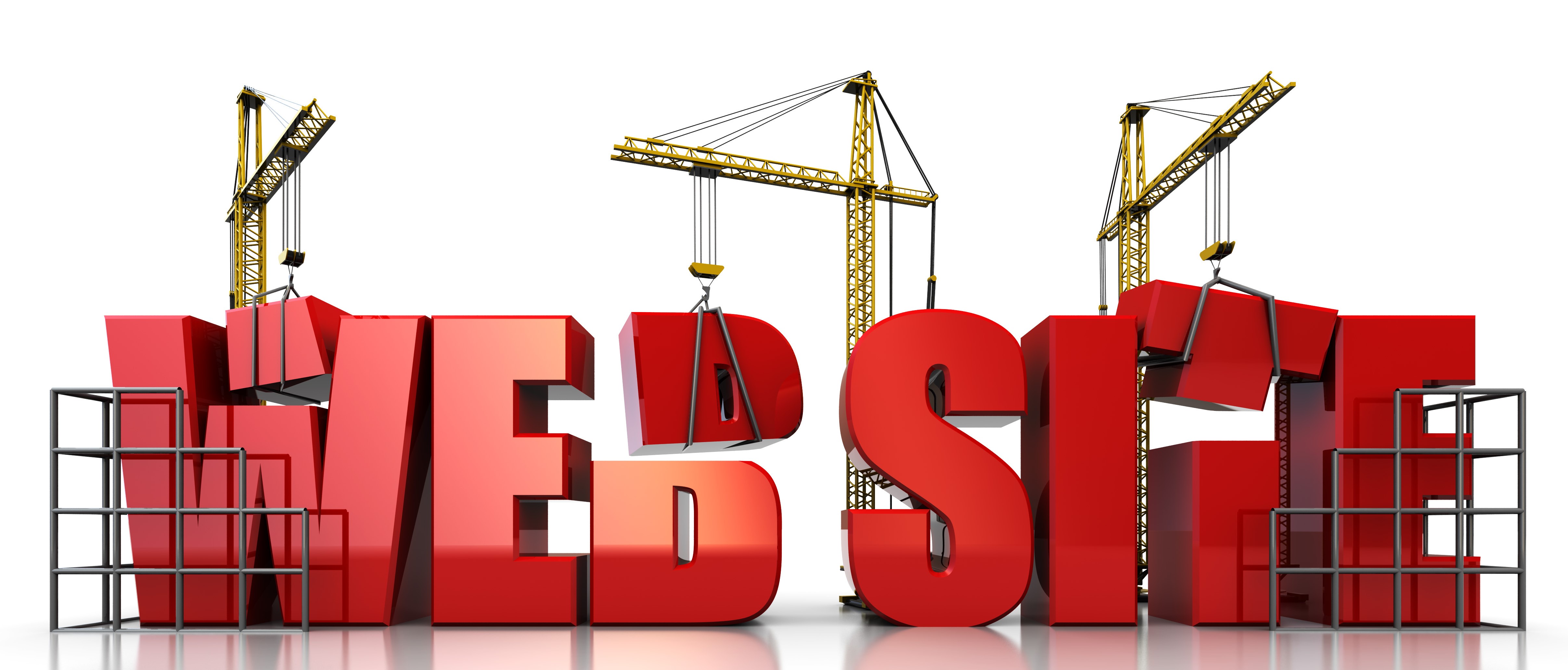 Here are the latest updates on the new Handiham.org website. Don't forget to monitor the site for updates throughout the week. When changes are made, I will post to the website. You can also find the latest updates any time by going to https://handiham.org/wordpress1/website-updates/. If you have any feedback about the website, I would love to hear from you. If you are a current member and your credentials are not allowing you to login to the site, please contact Pemdy for assistance at handiham@allina.com or 612-775-2291.
---
Equipment Connection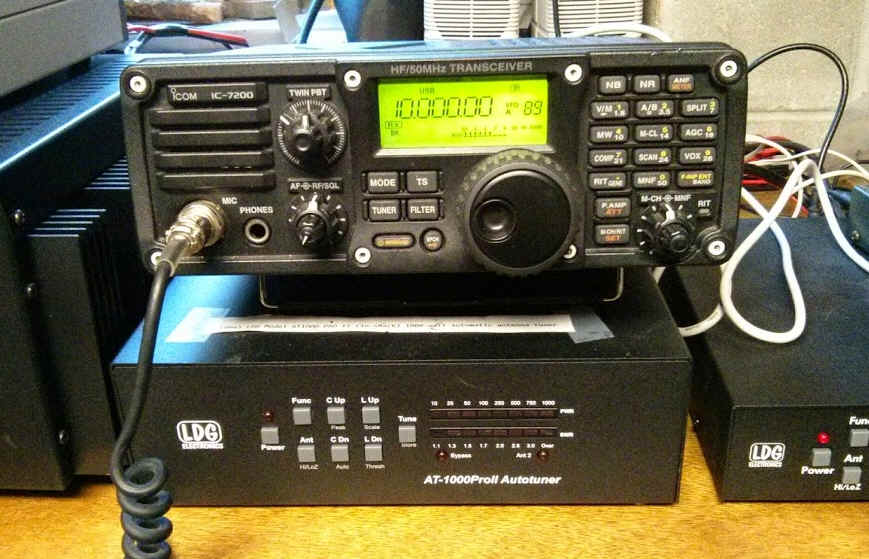 Equipment connections are happening, and the list is open! If you have a request for the Equipment Connection, contact me, leaving your name and phone number. I will call you to discuss your request. Please note that it may take several days for a return call due to all the other things going on in the Handiham Program. If you don't hear back from me after two weeks, you may contact me a second time. Additionally, if you have received any equipment from the Handiham Program during the last 12 months, you will automatically be placed at the bottom of the list so that others can also participate in the Equipment Connection.
Many thanks to the numerous people who have offered equipment for Handiham Members. If you have equipment that you would like to donate to a Handiham Program member, please email Lucinda at Lucinda.Moody@allina.com or call 1-612-775-2290.
---
Help Needed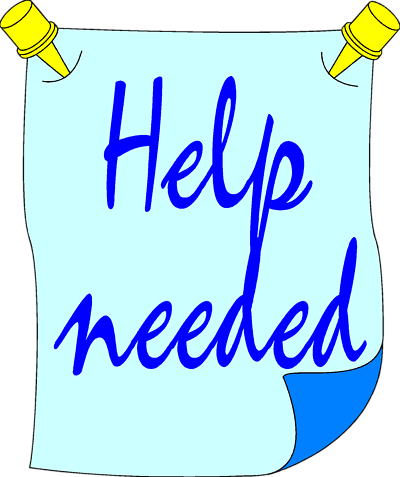 The Handiham Program needs contributors to Handiham World. Do you have a particular interest in amateur radio that you would like to share with others? Maybe you have a particular mode or band you like to operate and have learned a lot about. Or maybe you have some great stories to share from your experiences in the amateur radio hobby. Put your writing skills to work for Handiham World by sending your submissions to Lucinda.Moody@allina.com.
We are always looking for more readers, including some with a background in teaching in STEM related fields, especially if you have also worked with students requiring accommodations. We also need some readers with a background in teaching in STEM related fields, especially if you have also worked with students requiring accommodations. This volunteer position requires you to use your own equipment to record, however, we will provide the reading materials. If you or someone you know would like to try reading material for the members only section, please contact me for more information on how to submit a demo recording.
We need help updating our available resources for members. If you are blind and enjoy using your ham radio or assistive technology related devices, your assistance is especially needed. It would be a big help to your fellow Handiham Members if you would record a tutorial or product review. These need to be sent in Mp3 format, and the Handiham Program reserves the right to edit the recordings as needed before publishing in the Members Only section of the Handiham.org website. Please contact me at Lucinda.Moody@allina.com or 612-775-2290 if you have any questions.
I want to say a big thank you to those who have made or volunteered to make tutorials for the Members Only portion of the website. We have already had a number of members step up to offer their services, and their help is greatly appreciated! We also have some new readers who are working on some books, so keep watching for website updates as we add more content.
---
Check into our Handiham nets… Everyone is welcome!
How to find the Handiham Net:
The Handiham EchoLink conference is 494492. Connect via your iPhone, Android phone, PC, or on a connected simplex node or repeater system in your area.
The Handiham DMR Talkgroup on Brandmeister is 31990. On AllStar, it is available at node 47367.
The Handiham Net will be on the air daily. If there is no net control station on any scheduled net day, we will have a roundtable on the air get-together.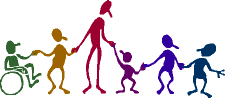 Our daily Echolink net continues to operate for anyone and everyone who wishes to participate at 11:00 hours CDT (Noon Eastern and 09:00 Pacific), as well as Wednesday evenings at 19:00 hours CDT (7 PM). If you calculate GMT, the time difference is that GMT is five hours ahead of Minnesota time during the summer.
Doug, N6NFF, poses a trivia question in the first half of the Wednesday evening session, so check in early if you want to take a guess. The answer to the trivia question is generally given shortly after the half-hour mark. During the Friday Mid-day net, Jim, KE5AL, asks a question from the current Extra Class pool. The answer is given at the end of the net. A big THANK YOU to all of our net control stations and to Diane, KK6LOE, our Net Manager.
---
Membership
You can pay your Handiham dues and certain other program fees on line. Simply follow the link to our secure payment site, then enter your information and submit the payment.

Handiham annual membership dues are $15.00. The lifetime membership rate is $150.00.
MEMBERSHIP DUES PAYMENT LINK
If you want to donate to the Handiham Program, please use our donation website. The instructions are at the following link:
DONATION LINK
As always, while our other services require that you have a current Handiham Program membership, you do not have to be a member to receive the Handiham World E-Letter.
How to contact us
There are several ways to contact us.
Postal Mail:
Courage Kenny Handiham Program
3915 Golden Valley Road MR 78446
Golden Valley, MN 55422
E-Mail: handiham@allina.com
Preferred telephone: 1-612-775-2291
Toll-Free telephone: 1-866-HANDIHAM (1-866-426-3442)
Note: Tuesdays through Thursdays between 9:00 AM and 3:00 PM United States Central Time are the best times to contact us.
You may also call Handiham Program Coordinator Lucinda Moody, AB8WF, at: 612-775-2290.
73, and I hope to hear you on the air soon!
Podcast: Play in new window | Download