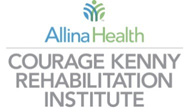 Courage Kenny Rehabilitation Institute Handiham World Weekly E-Letter for the week of September 13, 2021
This is a free weekly news & information update from the Courage Kenny Handiham Program, serving people with disabilities in Amateur Radio since 1967.
Our contact information is at the end.
Listen here:
https://handiham.org/audio/handiham13SEP2021.mp3

Get this podcast in iTunes:
https://itunes.apple.com/us/podcast/handiham-world/id1457854439?mt=2&app=podcast
RSS feed for the audio podcast if you use other podcasting software:
https://handiham.org/wordpress1/feed/podcast/
Subscribe or change your subscription to the E-mail version here.
---
Welcome to Handiham World.
In this edition:
A note from the coordinator
News in Assistive Technology
From the Mailbag
Interview of the Week
Ham Radio in the News
A Dip in the Pool
Website Update
Equipment Connection
Help Needed
Check into our nets!
…And more!
---
A note from the coordinator…
It is with deep sadness that I announce that Doug Emerson, N6NFF, is a silent key. Doug was a long-time member of the Handiham Program. For many years, he was also the net control station for the popular Wednesday Night Trivia Net. Please keep his family in your thoughts and prayers during this difficult time.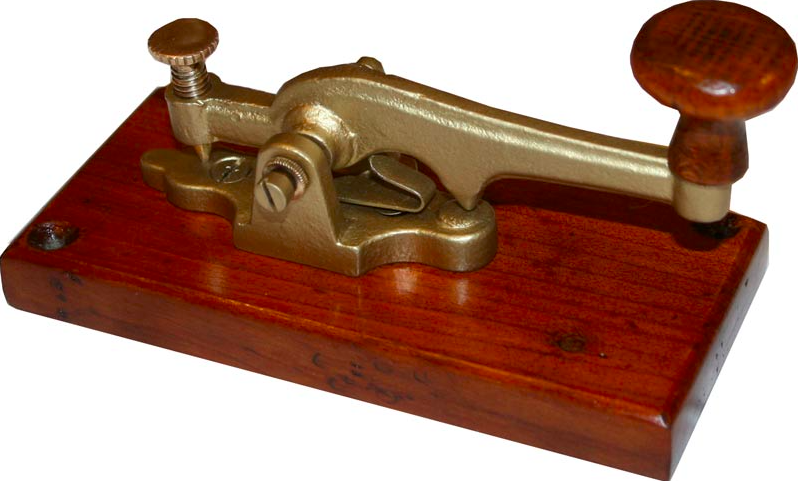 After a successful virtual Technician Class license class over the summer, we had our first student pass her test with a perfect score! Now, it's up to the remainder of the class to study the materials and question pool in final preparation for their exams. Then they must schedule their exams, either with a local club or with one of the many clubs who are now offering virtual testing services. We wish everyone well as they take their tests!
We are holding our first virtual General Class series this fall, starting September 22nd. Classes take place weekly over Zoom, and students will get a recording of each class along with a list of the questions from the question pool that were covered in that week's class. Registration is now closed for this class.
We will also hold another virtual basic Morse code class this fall, starting September 27th. Students will attend an interactive class using Zoom and receive class recordings and practice recordings each week in Mp3 format. This class starts from the very beginning, covering letters, numbers, and prosigns. Prior knowledge of Morse code is not required. Of course, students will need to practice regularly outside of class to be successful.

While we continue to work remotely, we are still able to check our phone messages and return phone calls, and mail will be picked up regularly. Of course, the best way to get in touch with us is via email.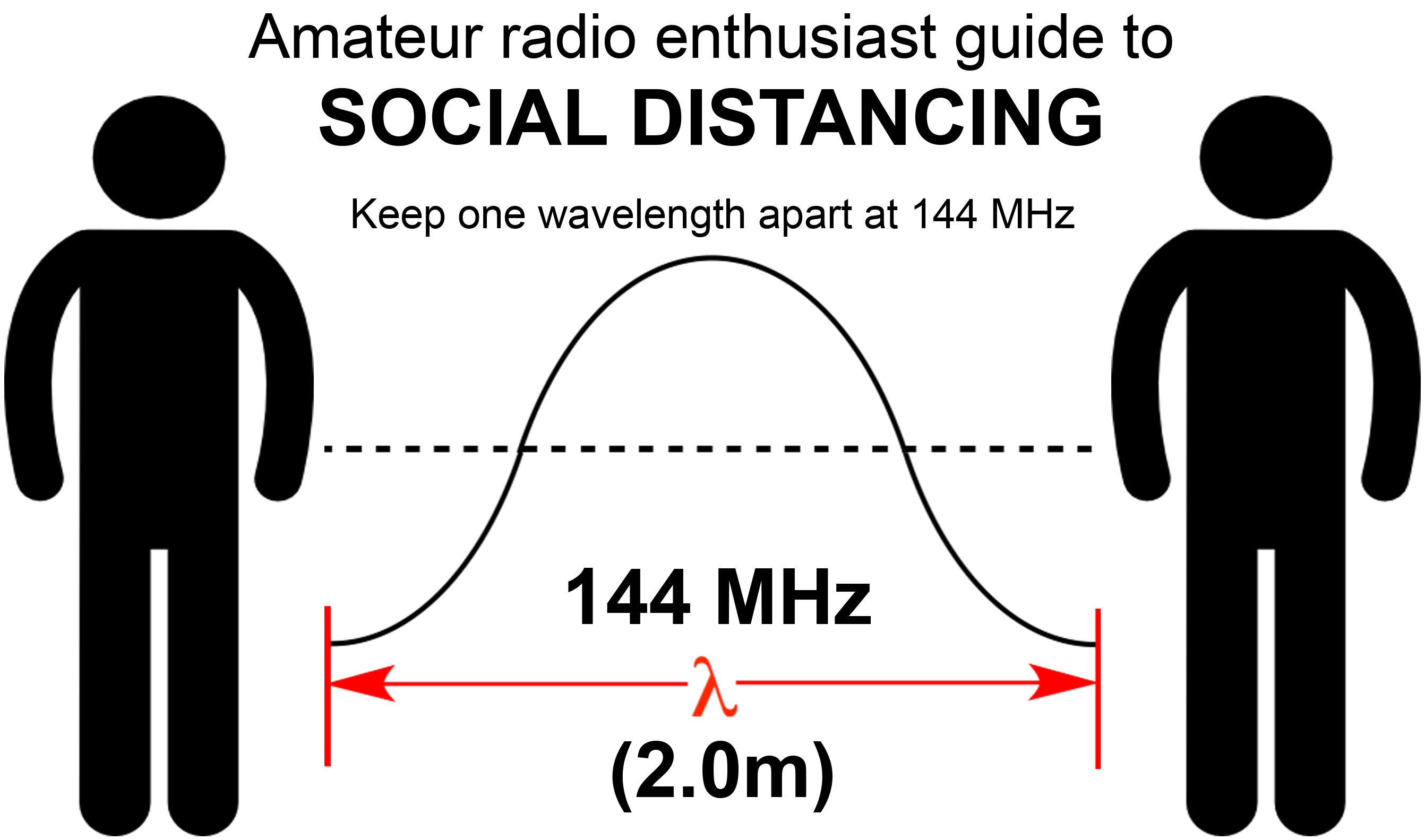 Along with the release of the new On the Air magazine, the magazine for beginner-to-intermediate ham radio operators, the ARRL is also doing a monthly podcast to take a deeper look at some of the topics and projects included in the magazine. The latest episode of the On the Air podcast (Episode 21) is an in-depth look at the ARRL Handbook. You can check it out at http://www.arrl.org/on-the-air-podcast.
If you are having trouble receiving your E-Letter, you can always go to https://handiham.org/wordpress1/weekly-e-letter/ to see the latest E-Letter. Additionally, you can go to https://handiham.org/audio/handiham.mp3 to listen to the current podcast. These links are updated each time a new E-Letter and podcast is released.
Pemdy and I will be working during our usual office hours next week. If you call the Handiham Program office, please leave a message, and we will return your call as soon as we are available. When you leave that message, don't forget to leave your name, phone number, call sign, if you have one, and the reason for your call. Also, if you send an email, please include your name along with your call sign, and the reason for your email to speed up the response time. As always, if you need to update anything like your contact information, call sign, license class, membership, or members only log-in information, you can email us at handiham@allina.com.
In the E-Letter, there is an article about Jacquard, another article about a California club providing support for animal rescue in the wake of the Caldor Fire, and the next part of the 2021 Field Day Round-Up Zoom Gathering. Of course, you can also find the regular articles you see here each week.
Do you have a story to share about assistive technology or ham radio related activities? Please send your articles and stories via email to Lucinda.Moody@allina.com or by calling me at 612-775-2290.
---
News in Assistive Technology
Jacquard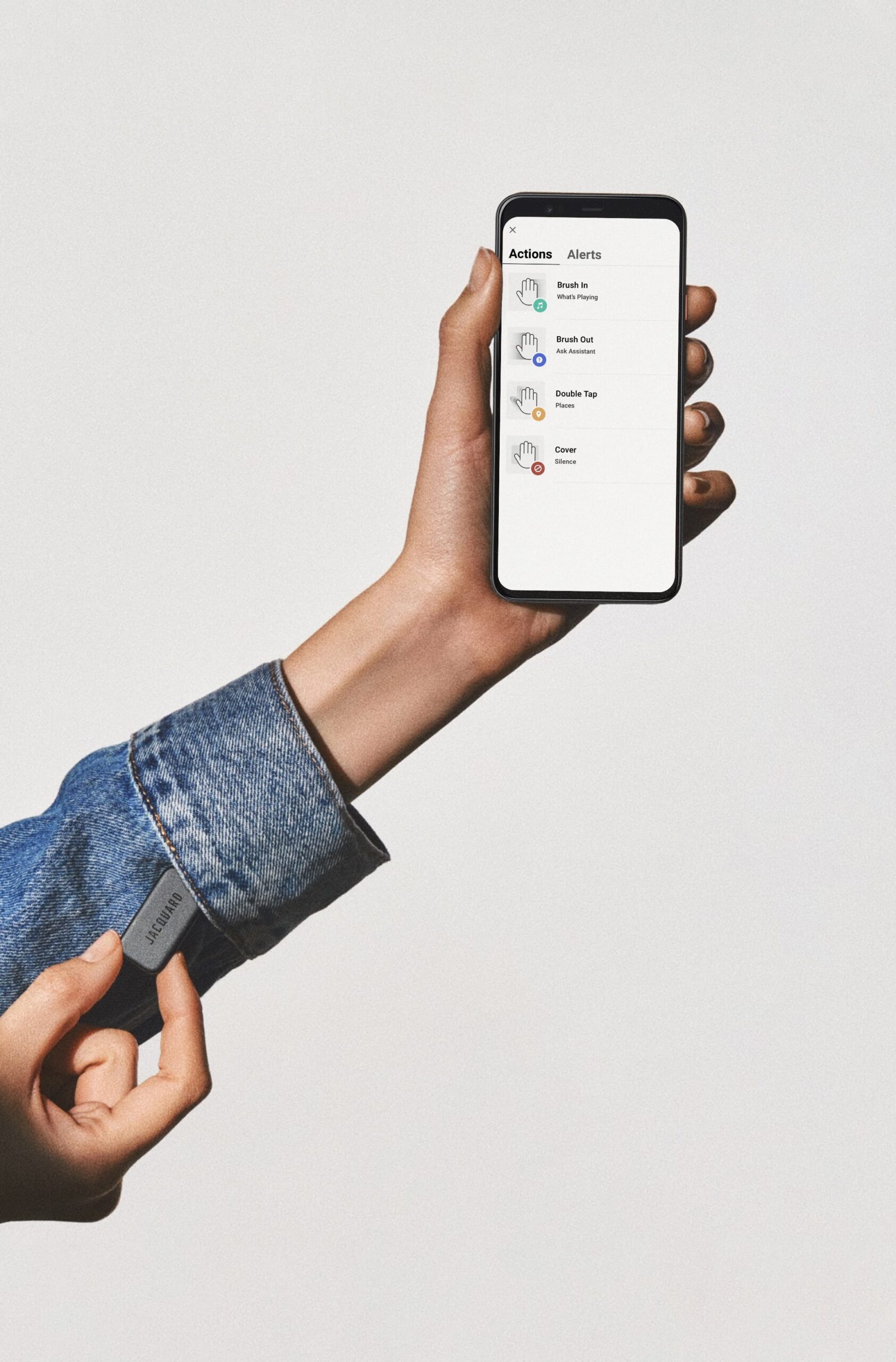 Google is one of many companies working to make technology accessible for everyone. As part of that process, Google ATAP, the company's hardware innovation division, is working with members of the disability community to understand how advanced wearable technologies can assist more people. Jacquard is smaller than a pack of gum and can be integrated into many different wearables, creating smart clothing that allows users to access their technology. You can learn more at: https://assistivetechnologyblog.com/2021/09/jacquard-google.html.
You can watch a video at: https://youtu.be/HwKfWdmtW50.
---
From the Mailbag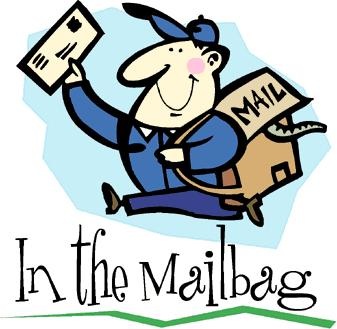 Hi Lucinda,

I'm a new Technician with zero wrong! I tried the General for grins and giggles but didn't get it. Perhaps next time. I'm so excited!

Christine
Editor's note: Christine is the first of our virtual Technician Class students to pass her exam. Congratulations from all of us at the Handiham Program. We can't wait to hear you on the air with your new call sign!
---
Interview of the Week
In July, we had another Zoom Gathering. This time, our focus was on Field Day, sharing stories from 2021 and past years. Please join me for the next part of this interview.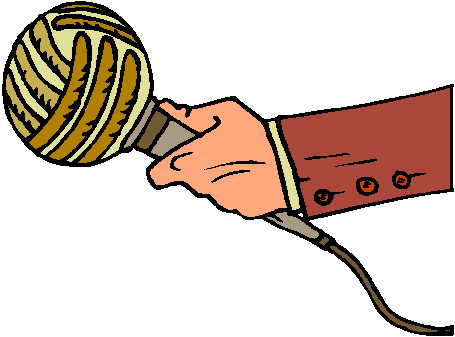 LM: Next up here is area code 503. Go ahead.

JS: Okay, this is the area code 503, although I am now in South Dakota. This is Jackie Shepherd, AF7KG. And oh my goodness, where do I start? I haven't been on the air for the last four or five years. So, I haven't been able to participate in amateur radio let alone Field Day. But when I was in Field Day, back in the 90s, I belonged to the Central Oregon Radio Amateur Club before, of course, long before moving to South Dakota. And, oh, we had a ball, we really did. We would start setting up Saturday morning, and then sometimes even Friday night, and then we'd make it a weekend camp out. And by Sunday afternoon, then we'd break everything down and prepare to go. But it was just a lot of fun.

JS: There would usually be about three or four people or three or four stations. And then we'd also have a packet station or two running–back then it was packet. And, oh, it was just great. Usually, I'd fill in anytime somebody needed another person to fill in at the station. And we'd run it all night. It was so fun, just trying to make contacts. And so, I would sit and make the contacts, and somebody would log in manually with me. And it was, like I said, I had never had so much fun in my life.

JS: After that, we moved to Salem, and somehow antennas got left behind and rigs got sold. And I didn't realize and now that we're in South Dakota, I have no rig, no HF rig. I'd love to get one of those, especially where we are. There is nothing to do hardly. And we're kind of out in the tulies. There's about 1,100 people where we are in DeSmet. Other than that, I'm just trying to get back on the air and just trying to get into amateur radio once again. I'm short antennas and short an HF rig. We have two meter rigs and handhelds that are two meter / 440.

JS: But that's about it. So, I'm just newly back on the scene. I used to be WX7A, but I lost the best call anybody ever had. I always used to say weather seventh area. But no, I tried to renew my license too late in 2012 and lost it. And so, now it's a club call somewhere in Utah. And that's the only reason I don't begrudge them that call. But at any rate, now I am AF7KG, Alpha Fox 7 Kilo Golf. Anyway, that's about all I have. And thank you, Lucinda, for getting us all together. And I hope I can get back on the air, and I also hope I can get on the email list for Handihams. Take care.

LM: Well, we appreciate you being here. And you know, I like your new call sign now. That's actually a good one. I don't think that's a bad one. Sometimes when you get those new ones, that doesn't always work out; but I think you hit the jackpot there. So, thanks again, and we'll make sure we get you on that list too. So, take care.

JS: Thanks.

LM: And next up here is Maurice Mines. Go ahead.

MM: My Field Day, unfortunately, I only got two contacts. But the best part of Field Day was having a conversation with a seven year old who asked me very plainly why all of the equipment, why am I explaining to his parents what to do if our county ever has another big quake? We've had big clicks in two of the last three years here. So, it was a good question. And I explained, you know, amateurs have fun, but there are times when we have to help people. I, of course, explained it in kid language.

MM: And the mom really thanked me because the mom outside of Field Day was just having a tough time emotionally with so many things going on that had nothing to do with Field Day. So, I was happy that I was able to help her out and help her son out by demonstrating amateur radio. And her husband had a time helping me set stuff up. But he was amazed that amateur equipment even talked, let alone functioned well. So, who knows, maybe down the road, that seven year old will turn into a ham.

MM: Field Days past, as in long ago, would be when I lived in Clark County, Washington. And I spent one entire Field Day weekend with the club. And at the end, the club president walked up to me and said, you did not stay up all night with the 40 meter crew. And I didn't say anything. And somebody then gave me away and said, yes, he did. He actually helped write stuff down for us. And she said, you guys, you really should have had him go to bed. But she was laughing by that point. So, I figured she wasn't completely serious. And it was just good to have dinner on Friday night, lunch on Saturday, and then dinner Saturday night. I was part of the 80 meter crew that year.

MM: And that year, I think it was 2013, 80 meters seemed to be reasonably good. Somebody was helping me write stuff down because their computer software was not usable. But the Icom radio that I was to use, meaning the club's radio, did at least give a little of the band and mode. So, I knew where I was, and, you know, where I needed to be and whatnot. So, there were no problems there. And I'd say everybody had a great time at that.

MM: And like the last person, these things were, shall we say, quite fun. And so, that was great. And the weather, of course, cooperated. It wasn't like any Field Day would have been up there this year where I think it might have been even a little bit too warm for them. Field Day this year for me was indoors, since the temperature was between 105 and 110 outside and no way was I going to sit outside with anything that looked like a radio on a day like that. Thanks, and I look forward to jumping in on one of these other discussions.

LM: Thank you, Maurice, for being here and sharing. What a neat experience to share ham radio with a seven year old. That's a privilege to be able to do that. And also, you know, just to be able to get together as a group with people and have some fun, share some food, share lots of operating. And by the way, I agree with operating inside at temperatures that hot. I've lived in areas where we experienced those kinds of temperatures on a daily basis, when I lived near the equator, and it was not only hot, but also very humid. And unfortunately, we didn't have the option of experiencing air conditioning, because there was very little air conditioning where we lived–especially being that we were operating off generator power.

LM: You couldn't just run air conditioners. And in fact, most of the time we didn't have generators running either. I think that's what a lot of people misunderstood was they would assume that you had generators running, but you couldn't afford fuel to just run them. You only ran them when you actually needed them. So, it was hot all the time. And anytime somebody says they need to stay inside where it's cooler when it's hot, I get it. I know how that is. But we're glad you were able to have fun with Field Day.
Stay tuned for the next part of this interview airing in the next issue of Handiham World.
---
Ham Radio in the News
California Club Assists Animal Rescue Group with Communication Support
During the Caldor Fire, the El Dorado County Amateur Radio Club has been providing communications support for small and large animal rescue efforts. As the fire spread, many people were forced to escape their homes without having time to round up pets or livestock first. The mountainous terrain makes cell and internet communications sparse, and the fire only made that problem worse. So, amateur radio provided the solution as the club deployed its Mobile ARES Communications Center and numerous members stepped up to assist. To learn more, go to: http://www.arrl.org/news/california-club-assists-animal-rescue-group-with-communication-support.
---
A Dip in the Pool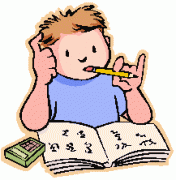 It's time to test our knowledge by taking a dip in the question pool…
Let's go to the Technician Class pool this week to a question about over-deviating.
T7B01 What can you do if you are told your FM handheld or mobile transceiver is over-deviating?
A. Talk louder into the microphone.
B. Let the transceiver cool off.
C. Change to a higher power level.
D. Talk farther away from the microphone.
If your transceiver is over-deviating, that means that too much modulation is driving your signal outside its normal bandwidth. If you talk farther away from your mic, you will minimize or maybe even eliminate the over-deviation, making answer D the correct choice. Of course, this is just a temporary fix. If your radio is over-deviating on a regular basis, you should have the modulation circuits adjusted, preferable using a reliable communications monitor.
---
Website Update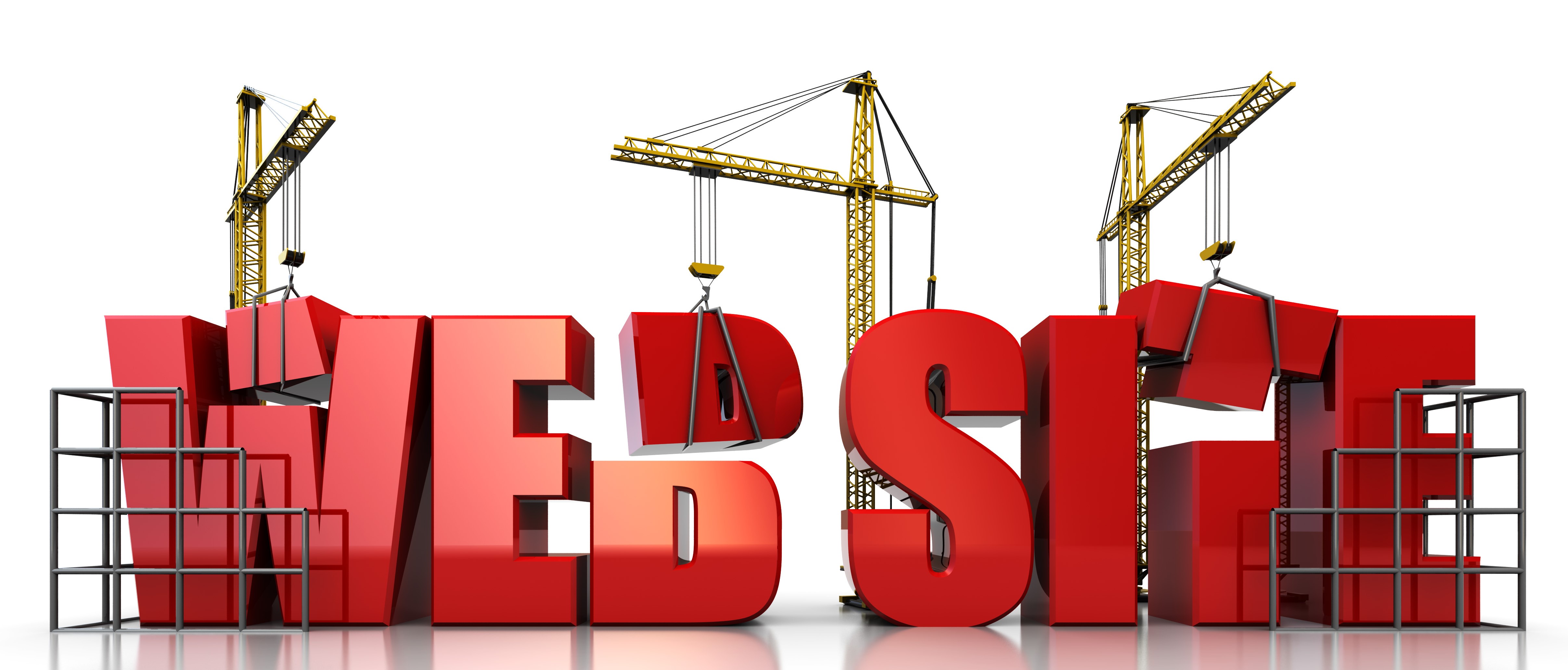 Here are the latest updates on the new Handiham.org website. Don't forget to monitor the site for updates throughout the week. When changes are made, I will post to the website. You can also find the latest updates any time by going to https://handiham.org/wordpress1/website-updates/. If you have any feedback about the website, I would love to hear from you. If you are a current member and your credentials are not allowing you to login to the site, please contact Pemdy for assistance at handiham@allina.com or 612-775-2291.
The September issue of the QCWA Journal is now available in Mp3 format in the Magazines and Newsletters section of the Members Only website.
---
Equipment Connection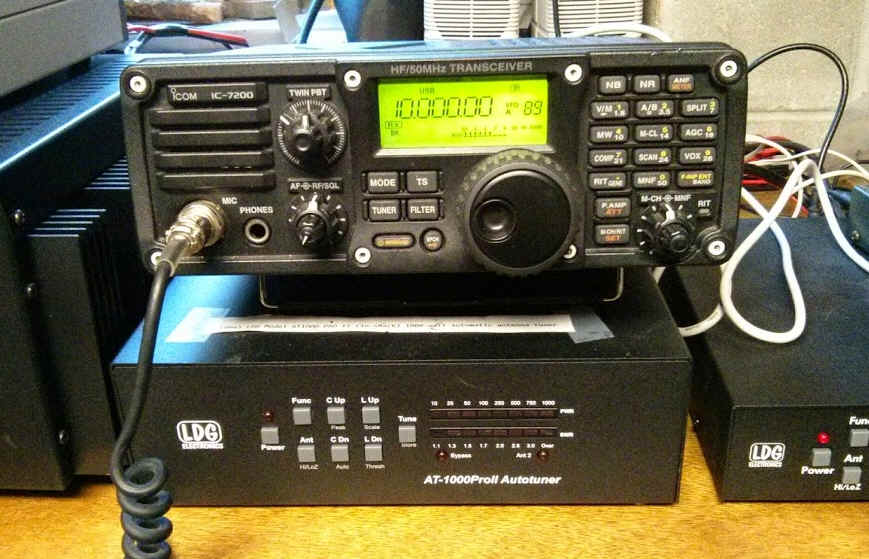 Equipment connections are happening, and the list is open! If you have a request for the Equipment Connection, contact me, leaving your name and phone number. I will call you to discuss your request. Please note that it may take several days for a return call due to all the other things going on in the Handiham Program. If you don't hear back from me after two weeks, you may contact me a second time. Additionally, if you have received any equipment from the Handiham Program during the last 12 months, you will automatically be placed at the bottom of the list so that others can also participate in the Equipment Connection.
Many thanks to the numerous people who have offered equipment for Handiham Members. If you have equipment that you would like to donate to a Handiham Program member, please email Lucinda at Lucinda.Moody@allina.com or call 1-612-775-2290.
---
Help Needed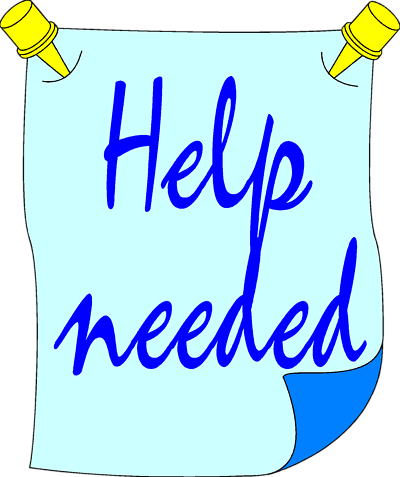 The Handiham Program needs contributors to Handiham World. Do you have a particular interest in amateur radio that you would like to share with others? Maybe you have a particular mode or band you like to operate and have learned a lot about. Or maybe you have some great stories to share from your experiences in the amateur radio hobby. Put your writing skills to work for Handiham World by sending your submissions to Lucinda.Moody@allina.com.
We are always looking for more readers, including some with a background in teaching in STEM related fields, especially if you have also worked with students requiring accommodations. We also need some readers with a background in teaching in STEM related fields, especially if you have also worked with students requiring accommodations. This volunteer position requires you to use your own equipment to record, however, we will provide the reading materials. If you or someone you know would like to try reading material for the members only section, please contact me for more information on how to submit a demo recording.
We need help updating our available resources for members. If you are blind and enjoy using your ham radio or assistive technology related devices, your assistance is especially needed. It would be a big help to your fellow Handiham Members if you would record a tutorial or product review. These need to be sent in Mp3 format, and the Handiham Program reserves the right to edit the recordings as needed before publishing in the Members Only section of the Handiham.org website. Please contact me at Lucinda.Moody@allina.com or 612-775-2290 if you have any questions.
I want to say a big thank you to those who have made or volunteered to make tutorials for the Members Only portion of the website. We have already had a number of members step up to offer their services, and their help is greatly appreciated! We also have some new readers who are working on some books, so keep watching for website updates as we add more content.
---
Check into our Handiham nets… Everyone is welcome!
How to find the Handiham Net:
The Handiham EchoLink conference is 494492. Connect via your iPhone, Android phone, PC, or on a connected simplex node or repeater system in your area.
The Handiham DMR Talkgroup on Brandmeister is 31990. On AllStar, it is available at node 47367.
The Handiham Net will be on the air daily. If there is no net control station on any scheduled net day, we will have a roundtable on the air get-together.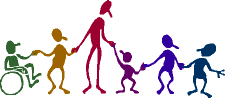 Our daily Echolink net continues to operate for anyone and everyone who wishes to participate at 11:00 hours CDT (Noon Eastern and 09:00 Pacific), as well as Wednesday evenings at 19:00 hours CDT (7 PM). If you calculate GMT, the time difference is that GMT is five hours ahead of Minnesota time during the summer.
During the Friday Mid-day net, Jim, KE5AL, asks a question from the current Extra Class pool. The answer is given at the end of the net. A big THANK YOU to all of our net control stations.
---
Membership
You can pay your Handiham dues and certain other program fees on line. Simply follow the link to our secure payment site, then enter your information and submit the payment.

Handiham annual membership dues are $15.00. The lifetime membership rate is $150.00.
MEMBERSHIP DUES PAYMENT LINK
If you want to donate to the Handiham Program, please use our donation website. The instructions are at the following link:
DONATION LINK
As always, while our other services require that you have a current Handiham Program membership, you do not have to be a member to receive the Handiham World E-Letter.
How to contact us
There are several ways to contact us.
Postal Mail:
Courage Kenny Handiham Program
3915 Golden Valley Road MR 78446
Golden Valley, MN 55422
E-Mail: handiham@allina.com
Preferred telephone: 1-612-775-2291
Toll-Free telephone: 1-866-HANDIHAM (1-866-426-3442)
Note: Tuesdays through Thursdays between 9:00 AM and 3:00 PM United States Central Time are the best times to contact us.
You may also call Handiham Program Coordinator Lucinda Moody, AB8WF, at: 612-775-2290.
73, and I hope to hear you on the air soon!
Podcast: Play in new window | Download