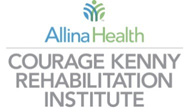 Courage Kenny Rehabilitation Institute Handiham World Weekly E-Letter for the week of October 4, 2021
This is a free weekly news & information update from the Courage Kenny Handiham Program, serving people with disabilities in Amateur Radio since 1967.
Our contact information is at the end.
Listen here:
https://handiham.org/audio/handiham04OCT2021.mp3

Get this podcast in iTunes:
https://itunes.apple.com/us/podcast/handiham-world/id1457854439?mt=2&app=podcast
RSS feed for the audio podcast if you use other podcasting software:
https://handiham.org/wordpress1/feed/podcast/
Subscribe or change your subscription to the E-mail version here.
---
Welcome to Handiham World.
In this edition:
A note from the coordinator
News in Assistive Technology
From the Mailbag
Interview of the Week
Ham Radio in the News
A Dip in the Pool
Website Update
Equipment Connection
Help Needed
Check into our nets!
…And more!
---
A note from the coordinator…
Because of all the activities going on in the Handiham Program, we cut our Handiham World production schedule to bi-weekly. On the off weeks, a Handiham World update will be sent out and posted on the website.
We will be holding our next Zoom gathering on October 16th. Watch your email for the link. Our topic will be stories about your favorite contact from your years as a ham. If you are studying for your first license, you can share about why you want to become a licensed amateur radio operator.
The Handiham Program toll free number is working again. Thank you for your patience during the disruption.
Due to ongoing problems with AllStar, please use alternate ways to connect to the Handiham Radio Club nets. The best way is via EchoLink with DMR as an alternative.
We are currently in the search process for a new Handiham Radio Club net manager. If you are interested in this position, please note the following requirements:
• You must be a current member of both the Handiham Program and the Handiham Radio Club
• You must possess good interpersonal communications skills
• You must show plenty of both patience and compassion while utilizing leadership skills
If you feel you are a good fit for this position, please email handiham@allina.com with a letter explaining your skills and experience. Your email will be forwarded to the Handiham Radio Club leadership for consideration.
We are holding our third virtual General class this week. Classes take place over Zoom, and students get a recording of each class along with a handout and a list of the questions from the question pool that were covered in that week's class. We are looking forward to a new group of General Class hams after students complete their studies and exams.
We held our second virtual basic Morse code class today. Students attend an interactive class using Zoom and receive class recordings and practice recordings each week in Mp3 format. This class starts from the very beginning, covering letters, numbers, and prosigns. Prior knowledge of Morse code is not required. Of course, students will need to practice regularly outside of class to be successful.

While we continue to work remotely, we are still able to check our phone messages and return phone calls, and mail will be picked up regularly. Of course, the best way to get in touch with us is via email.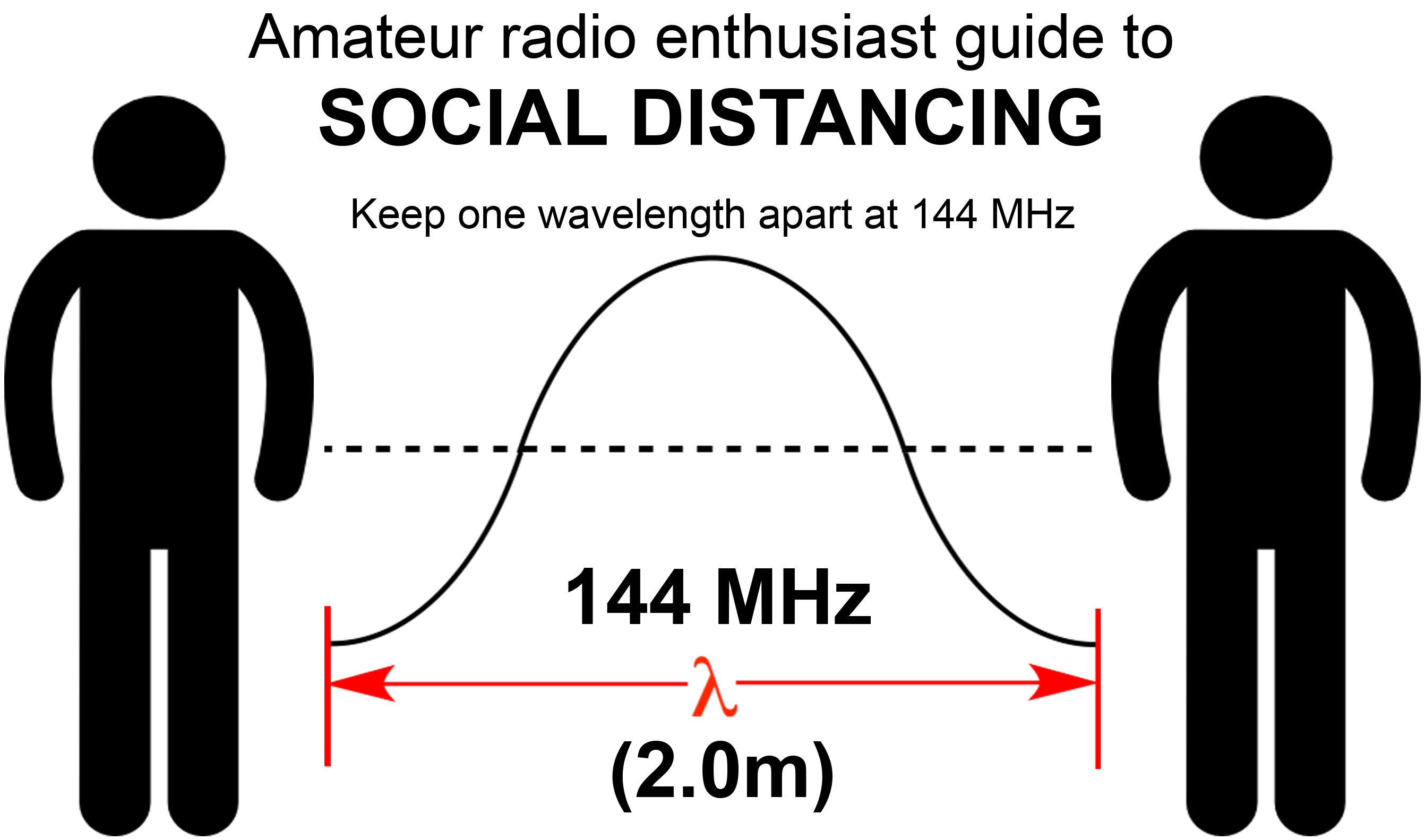 Along with the release of the new On the Air magazine, the magazine for beginner-to-intermediate ham radio operators, the ARRL is also doing a monthly podcast to take a deeper look at some of the topics and projects included in the magazine. The latest episode of the On the Air podcast (Episode 21) is an in-depth look at the ARRL Handbook. You can check it out at http://www.arrl.org/on-the-air-podcast.
If you are having trouble receiving your E-Letter, you can always go to https://handiham.org/wordpress1/weekly-e-letter/ to see the latest E-Letter. Additionally, you can go to https://handiham.org/audio/handiham.mp3 to listen to the current podcast. These links are updated each time a new E-Letter and podcast is released.
Pemdy and I will be working during our usual office hours this week. If you call the Handiham Program office, please leave a message, and we will return your call as soon as we are available. When you leave that message, don't forget to leave your name, phone number, call sign, if you have one, and the reason for your call. Also, if you send an email, please include your name along with your call sign, and the reason for your email to speed up the response time. As always, if you need to update anything like your contact information, call sign, license class, membership, or members only log-in information, you can email us at handiham@allina.com.
In the E-Letter, there is an article about the new BlindShell Classic 2 smart phone, another article about a group of deaf students set to make an ARISS contact, and the first part of a new interview with two of our Morse code instructors. Of course, you can also find the regular articles you see here each week.
Do you have a story to share about assistive technology or ham radio related activities? Please send your articles and stories via email to Lucinda.Moody@allina.com or by calling me at 612-775-2290.
---
News in Assistive Technology
BlindShell Classic 2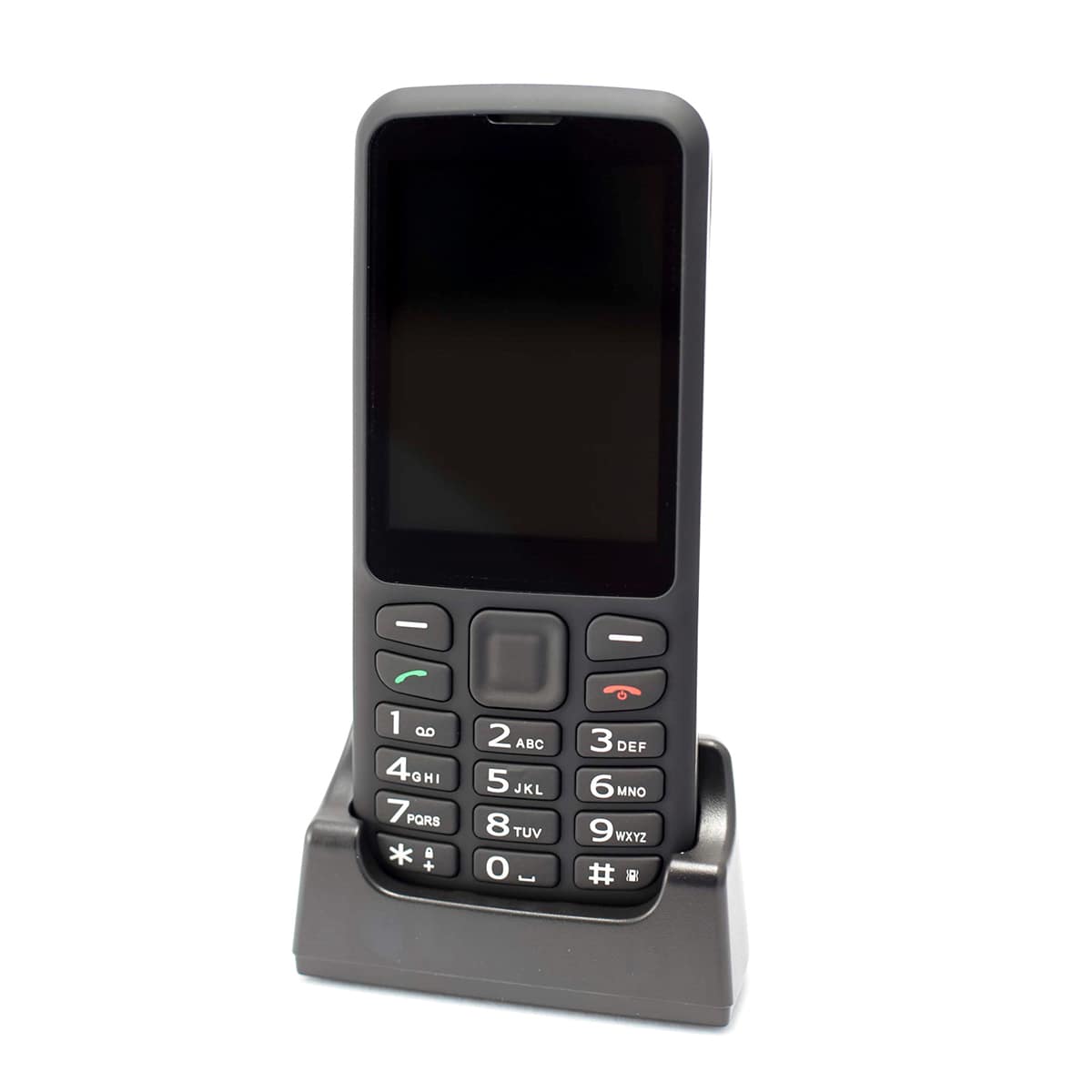 BlindShell has released the new Classic 2 phone. It's the updated version of the popular BlindShell Classic phone. This is a fully accessible phone for the blind and visually impaired community. The phone also has a full screen reader with 100 percent of the phone read out loud to you. Additionally, it offers large print, high contrast, and a screen that is fully customizable. With the Classic 2, you have several hardware improvements along with lots of new apps. Essentially, the Classic 2 is a smart phone with physical buttons. You can learn more at: https://www.blindshell.com/.
You can watch a video at: https://youtu.be/5r9V_UsJ6ng.
---
From the Mailbag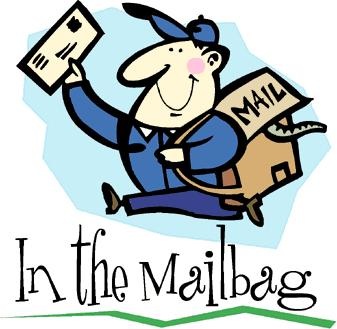 Hi Lucinda,

I love that little update from the 27th! It's right on the home page, and it gets the point across of what you want to talk about without the other things, like the weekly things that are always there. I'm not talking about the from the mailbag, or the dip in the pool. Those are wonderful. I'm talking about the other things that are always there.

Well done!

Trippy, AC8S
---
Interview of the Week
Over the weekend, two of the three Morse code instructors were able to join me for a discussion on learning the code, some stories from over the years, and their thoughts on teaching the class. Please join me for the first part of this interview.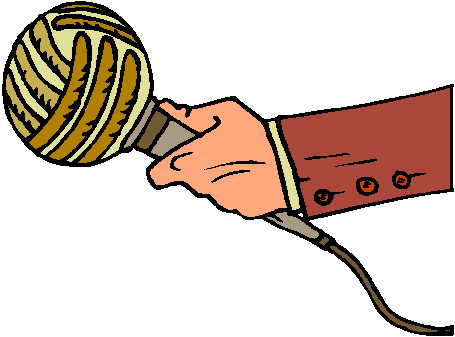 LM: Well, we've got two of our three instructors for our Morse code class that are joining us today. We've got Jim, KE5AL, and Tom, KB8TYJ. And we're going to start out first with Tom talking about why do you want to learn Morse code?

TB: All right, this is Tom, KB8TYJ here, and there are all kinds of reasons why you might want to learn the Morse code, really, and I'm being very serious about it. I mean, it's something that you can gain a lot from. First of all, I've got to tell you, CW or Morse code is fun. It really is, if you learn the code well, and you become really good at it, at using it, proficient at using it, it's just like having a conversation–you're just doing it in another way. And it's fun, it's fun to be able to do that, just like it is fun to learn a language and then benefit from that language that you learned.

TB: CW is a mode or Morse code is a mode that gets through when other modes often can't get through. You don't need nearly the amount of power to make a successful Morse code or CW contact, than you do to make an SSB phone contact because all you're doing in CW or Morse code is turning on a carrier and turning it off. That's all it is. You're not modulating voice, you're not doing any of that. So, just because of that alone, you can do a lot more with less power.

TB: CW or Morse code, the CW mode has a very narrow bandwidth. And that makes it more efficient in terms of using spectrum space. And we all know how spectrum space is important, and we need to use it efficiently. The Morse code is international with the help of things like procedural signs or prosigns, as we call them, Q signals, as we call them. Morse code can save a lot of time and can efficiently communicate a lot of information, much more so than voice or phone contacts, especially under rough band conditions.

TB: Morse code can help us deal with language barriers when making long distance or DX contacts. Again, the Morse code is international, it's an international language. So you don't have all those language barriers to deal with. People communicate in common ways that are recognized worldwide. CW is the only mode, believe it or not, that you can use legally on all amateur frequencies. And that can come in handy. I've heard any number of situations where somebody was trying to do a single sideband contact with another person, and they just weren't copying, and the person came back in CW, and everything was fine.

TB: If you learn the code, you'll be able to do things like copy repeater IDs. A lot of repeaters don't necessarily identify in voice, and you can get that ID information via Morse code from a repeater controller. It's a nice, handy skill to have. And one other thing I'll say is that once you learn the code, and if you use it on a regular basis, your copying and sending speeds will increase quickly. Again, it's just like learning a language. The more you use it, the quicker you'll get it. And that's one of the things we try to stress in our Morse code classes, whether they're beginner level or intermediate level. So I guess that's my answer to the why would you want to learn the Morse code question?

LM: Well, thanks, Tom. And it sounds like you've had lots of experience in Morse code. And I'm thinking you and Jim both have some pretty good stories to tell. So, Jim, why don't you tell us a story?

JS: Well, once upon a time, back in, I think it was about 1988, there was a hurricane, Hurricane Gilbert, I believe it was, and it just about destroyed Jamaica. And there were people trying to send emergency traffic from Jamaica, and I hooked up with this guy, and his battery started running low. And he needed to get a message out, so we got some of it out in sideband, and then we switched to Morse code so that we could get the rest of the message out. If we would've had to stay with sideband, we might not have got it out. But we were able to get it out using Morse code.

LM: So, it was a good thing you had the ability to switch modes there.

JS: Yes, it was, I had done some Morse traffic handling back in the 70s. In fact, I've been to the region and area nets. And I used to be a net control station on the Iowa traffic net, the NTS, the Tall Corn Net, it was called, at 3560. I think it still meets there.

LM: I bet it does. Even though the NTS traffic system isn't used nearly as much now as it used to be, due to having other methods of communicating, it's still something we want–it's a skill we don't want to lose, just because you never know when you may still need it. And we still use it in disasters yet today.

JS: That's true.

LM: Tom, I think you were saying you had a good story to share.

TB: Yep. And, you know, sometimes you have to do it at the right time when you know that the person has the requisite skills or knowledge to do what it is that you're trying to do. But sometimes, I'll tell you, the best way to learn something and the procedures involved is to just jump in and do it. Now again, for the Morse code, you've got to know the code before you can help somebody take that step. But I have an interesting story to tell you.

TB: It involved my son who's a ham. He doesn't get on the air that much now because he's very active with raising three boys, and he's got a very demanding career, etc. But he's, you know, I think ham radio kind of rubbed off on him. And he decided to get his license, and then he started when he was about 16 years old to do the upgrade thing. And the first thing he did toward that direction was to pass the five word a minute code, because at that time, if you were going to upgrade to General, you had to have five word a minute CW.

TB: So, he passes the test, which to me means that he knows the code. And in fact, if I remember, he got one minute of solid copy–he copied, he passed it with no problem. And so, one day, he got the urge to get on the air. He said, you know, I want to see if I can make a CW contact. And this is a 16 year old kid. And he had his Tech Plus license, which at the time, if I remember correctly, he somehow had some privileges on 40 meters I think it was. I forget how that all worked, because it's changed now, but we made sure it was legal.

TB: And so, I said, all right, well, let's do this. Why don't you get on the air and just start calling CQ and send out your call. And I did that. I mean, I was kind of sneaky on my part, because I knew that somebody might come back to him. But I told him, I said, I don't know, you know, maybe somebody will come back to you. Maybe not, but just give it some practice and do a CQ and see how it feels. And we'll see what happens after that.

TB: So, he starts calling CQ, and he does it really well, and he gives us call out. And lo and behold, some guy, I think it was from Nebraska, came back to him. And then he's there like, oh my, what do I do? I don't know what to do. I said just relax. I'm right here. You know the sequence from the QSO segments you studied. I will help you. And he settled down, he eventually settled down, and made the contact. And then after he was done, it was a short contact, I got on the air with the station and thanked him and said, you know, I really appreciate what you did. This was my son's first CW contact. Thanks for your patience.

TB: And the guy sent my son not only a QSL card, but a T shirt, and I forget what the T shirt said. My son's got it, but it was something like congratulations on your first CW contact. And that was just so cool, you know, to have that happen. And it happened because sort of like baptism by fire is, I told my son, all right, well, let's do it–get on the air. Let's see what happens. And he did it. It's kind of like being net control. Being a net control the first time is always the hardest. After that it gets easier. Same with the Morse code, assuming you know it.

LM: What an awesome experience. And also good to just encourage him, you know, to, yeah, you don't feel like you're ready, but still let's do it.

TB: Yep, let's do it. And I'm here to help you. Don't worry, you know, it was, I was willing to step in if I had to. But I sort of knew he, I was confident that he knew enough to do it, and he was a pretty confident kid. I mean, he just, he just needed that extra push, you know, and once we did it, he was often running.

LM: Yeah!
Stay tuned for the next part of this interview airing in the next issue of Handiham World.
---
Ham Radio in the News
Deaf Pupils Set to Speak with ISS Crew Member in a World-First Event
A group of students at a school for deaf children in England are going to speak with an astronaut on the International Space Station (ISS) this weekend. This marks the first ARISS contact for students who are deaf. In preparation, the school has been teaching classes covering electricity, circuits, energy, sound, space, and rocketry. At the school, some students will attend in-person, while the remaining students and audience members will be linked via the internet. To learn more, go to: http://www.arrl.org/news/deaf-pupils-set-to-speak-with-iss-crew-member-in-a-world-first-event.
---
A Dip in the Pool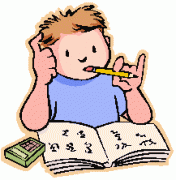 It's time to test our knowledge by taking a dip in the question pool…
Let's go to the Extra Class pool this week to a question about station grounding.
E0A01 What is the primary function of an external earth connection or ground rod?
A. Reduce received noise.
B. Lightning protection.
C. Reduce RF current flow between pieces of equipment.
D. Reduce RFI to telephones and home entertainment systems.
While there is little you can do if a lightning bolt is aiming for your station, you can reduce the possibility of the damage it can do if you direct the charge to ground outside your shack. Because there is no perfect solution to effectively grounding your station, you will likely have to decide what you want to focus on for your situation. Options include lightning protection, RF suppression, or electrostatic discharge protection.
---
Website Update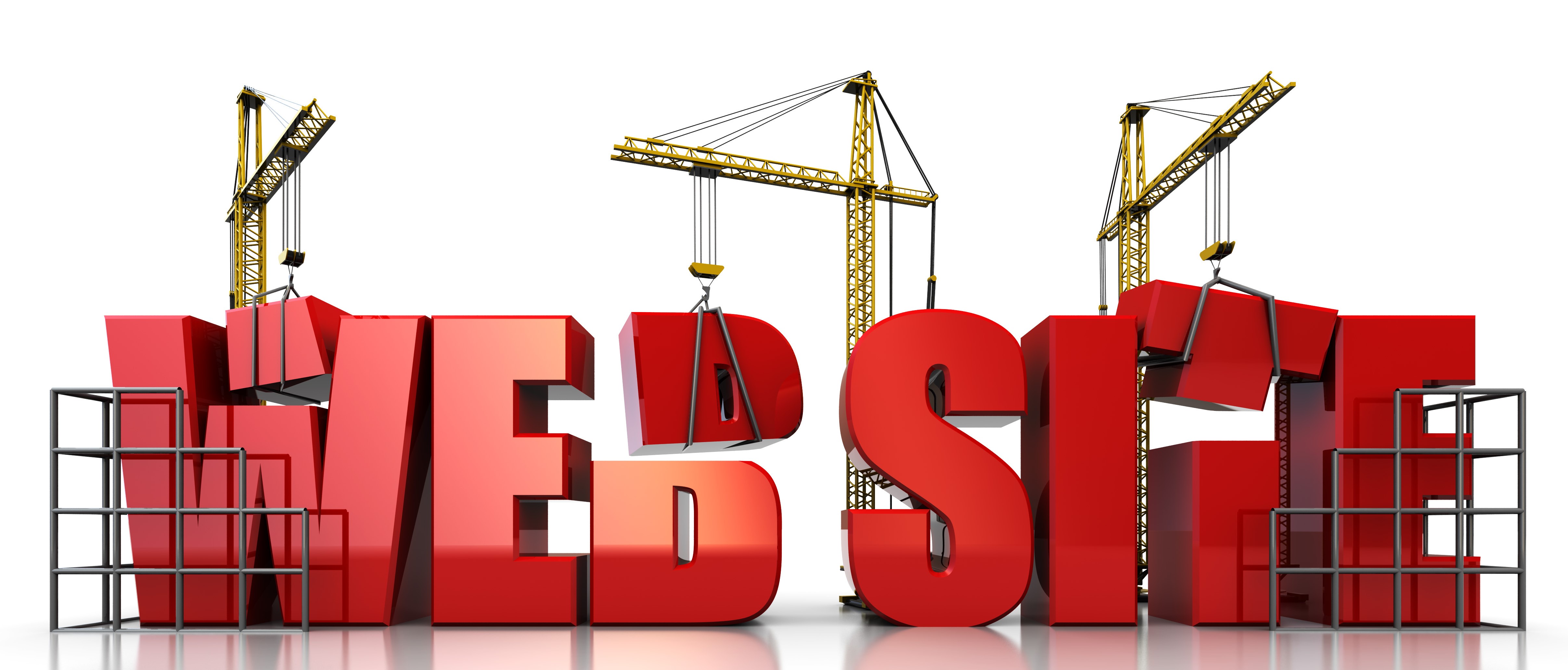 Here are the latest updates on the new Handiham.org website. Don't forget to monitor the site for updates throughout the week. When changes are made, I will post to the website. You can also find the latest updates any time by going to https://handiham.org/wordpress1/website-updates/. If you have any feedback about the website, I would love to hear from you. If you are a current member and your credentials are not allowing you to login to the site, please contact Pemdy for assistance at handiham@allina.com or 612-775-2291.
The October issue of the QCWA Journal is now available in Mp3 format in the Magazines and Newsletters section of the Members Only website.
---
Equipment Connection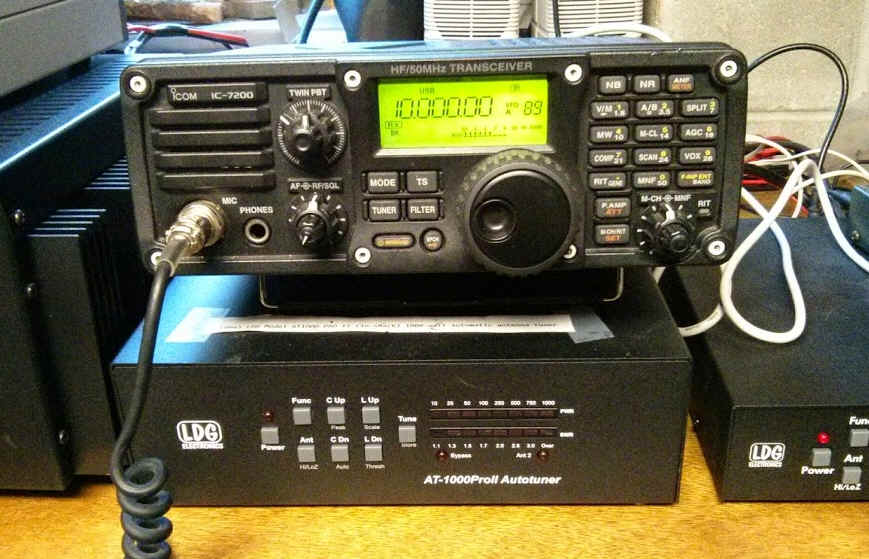 Equipment connections are happening, and the list is open! If you have a request for the Equipment Connection, contact me, leaving your name and phone number. I will call you to discuss your request. Please note that it may take several days for a return call due to all the other things going on in the Handiham Program. If you don't hear back from me after two weeks, you may contact me a second time. Additionally, if you have received any equipment from the Handiham Program during the last 12 months, you will automatically be placed at the bottom of the list so that others can also participate in the Equipment Connection.
Many thanks to the numerous people who have offered equipment for Handiham Members. If you have equipment that you would like to donate to a Handiham Program member, please email Lucinda at Lucinda.Moody@allina.com or call 1-612-775-2290.
---
Help Needed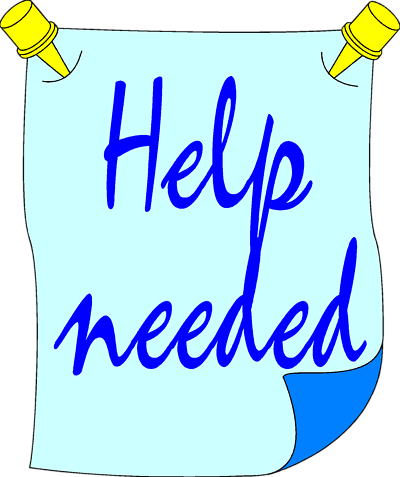 The Handiham Program needs contributors to Handiham World. Do you have a particular interest in amateur radio that you would like to share with others? Maybe you have a particular mode or band you like to operate and have learned a lot about. Or maybe you have some great stories to share from your experiences in the amateur radio hobby. Put your writing skills to work for Handiham World by sending your submissions to Lucinda.Moody@allina.com.
We are always looking for more readers, including some with a background in teaching in STEM related fields, especially if you have also worked with students requiring accommodations. We also need some readers with a background in teaching in STEM related fields, especially if you have also worked with students requiring accommodations. This volunteer position requires you to use your own equipment to record, however, we will provide the reading materials. If you or someone you know would like to try reading material for the members only section, please contact me for more information on how to submit a demo recording.
We need help updating our available resources for members. If you are blind and enjoy using your ham radio or assistive technology related devices, your assistance is especially needed. It would be a big help to your fellow Handiham Members if you would record a tutorial or product review. These need to be sent in Mp3 format, and the Handiham Program reserves the right to edit the recordings as needed before publishing in the Members Only section of the Handiham.org website. Please contact me at Lucinda.Moody@allina.com or 612-775-2290 if you have any questions.
I want to say a big thank you to those who have made or volunteered to make tutorials for the Members Only portion of the website. We have already had a number of members step up to offer their services, and their help is greatly appreciated! We also have some new readers who are working on some books, so keep watching for website updates as we add more content.
---
Check into our Handiham nets… Everyone is welcome!
How to find the Handiham Net:
The Handiham EchoLink conference is 494492. Connect via your iPhone, Android phone, PC, or on a connected simplex node or repeater system in your area.
The Handiham DMR Talkgroup on Brandmeister is 31990. AllStar is not working at this time. Stay tuned for future updates.
The Handiham Net will be on the air daily. If there is no net control station on any scheduled net day, we will have a round table on the air get-together.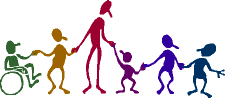 Our daily Echolink net continues to operate for anyone and everyone who wishes to participate at 11:00 hours CDT (Noon Eastern and 09:00 Pacific), as well as Wednesday evenings at 19:00 hours CDT (7 PM). If you calculate GMT, the time difference is that GMT is five hours ahead of Minnesota time during the summer.
Linda, N7HVF, poses a trivia question in the first half of the Wednesday evening session, so check in early if you want to take a guess. The answer to the trivia question is generally given shortly after the half-hour mark. During the Friday Mid-day net, Jim, KE5AL, asks a question from the current Extra Class pool. The answer is given at the end of the net. A big THANK YOU to all of our net control stations.
---
Membership
You can pay your Handiham dues and certain other program fees on line. Simply follow the link to our secure payment site, then enter your information and submit the payment.

Handiham annual membership dues are $15.00. The lifetime membership rate is $150.00.
MEMBERSHIP DUES PAYMENT LINK
If you want to donate to the Handiham Program, please use our donation website. The instructions are at the following link:
DONATION LINK
As always, while our other services require that you have a current Handiham Program membership, you do not have to be a member to receive the Handiham World E-Letter.
How to contact us
There are several ways to contact us.
Postal Mail:
Courage Kenny Handiham Program
3915 Golden Valley Road MR 78446
Golden Valley, MN 55422
E-Mail: handiham@allina.com
Preferred telephone: 1-612-775-2291
Toll-Free telephone: 1-866-HANDIHAM (1-866-426-3442)
Note: Tuesdays through Thursdays between 9:00 AM and 3:00 PM United States Central Time are the best times to contact us.
You may also call Handiham Program Coordinator Lucinda Moody, AB8WF, at: 612-775-2290.
73, and I hope to hear you on the air soon!
Podcast: Play in new window | Download