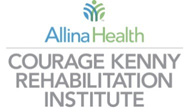 Courage Kenny Rehabilitation Institute Handiham World Weekly E-Letter for the week of November 15, 2021
This is a free weekly news & information update from the Courage Kenny Handiham Program, serving people with disabilities in Amateur Radio since 1967.
Our contact information is at the end.
Listen here:
https://handiham.org/audio/handiham15NOV2021.mp3

Get this podcast in iTunes:
https://itunes.apple.com/us/podcast/handiham-world/id1457854439?mt=2&app=podcast
RSS feed for the audio podcast if you use other podcasting software:
https://handiham.org/wordpress1/feed/podcast/
Subscribe or change your subscription to the E-mail version here.
---
Welcome to Handiham World.
In this edition:
A note from the coordinator
News in Assistive Technology
From the Mailbag
Interview of the Week
Ham Radio in the News
A Dip in the Pool
Website Update
Equipment Connection
Help Needed
Check into our nets!
…And more!
---
A note from the coordinator…
We will be holding our next Zoom Gathering on November 27th. Watch your email for the link. This will be a Gratitude Gathering, where we will share what we are thankful for as we enter this holiday season.
If you are interested in taking the Intermediate Morse Code class or the Extra Class license course, we are planning to run both next year. The Extra Class course will start the end of January, and the Intermediate Morse Code course begins in late February. You can reach out to Pemdy to get your name on the lists for an application when they are ready. Because of everything we have to cover for the Extra Class, that course will run a full 16 weeks, so keep that time commitment in mind.
Due to ongoing problems with the Handiham AllStar setup, please use alternate ways to connect to the Handiham Radio Club nets. The best way is via Echolink with DMR as an alternative. We are thankful for some very helpful volunteers who are working on finding a solution to the AllStar issue and hope to have it up and running soon.
We are currently in the search process for a new Handiham Radio Club net manager. If you are interested in this position, please note the following requirements:
• You must be a current member of both the Handiham Program and the Handiham Radio Club
• You must possess good interpersonal communications skills
• You must show plenty of both patience and compassion while utilizing leadership skills
If you feel you are a good fit for this position, please email handiham@allina.com with a letter explaining your skills and experience. Your email will be forwarded to the Handiham Radio Club leadership for consideration.
We are holding our ninth virtual General class this week, covering more about antennas. Because all the material is covered in just 12 weeks, students are finding the class keeps them rather busy! Classes take place over Zoom, and students get a recording of each class along with a handout and a list of the questions from the question pool that were covered in that week's class. We are looking forward to a new group of General Class hams after students complete their studies and exams.
We held our eighth virtual basic Morse code class today. The students are studying hard, making use of all the practice materials, and it shows in their class participation. Students attend an interactive class using Zoom and receive class recordings and practice recordings each week in Mp3 format. This class starts from the very beginning, covering letters, numbers, and prosigns. Prior knowledge of Morse code is not required. Of course, students do need to practice regularly outside of class to be successful.

While we continue to work remotely, we still check our phone messages and return phone calls, and mail will be picked up regularly. Of course, the best way to get in touch with us is via email.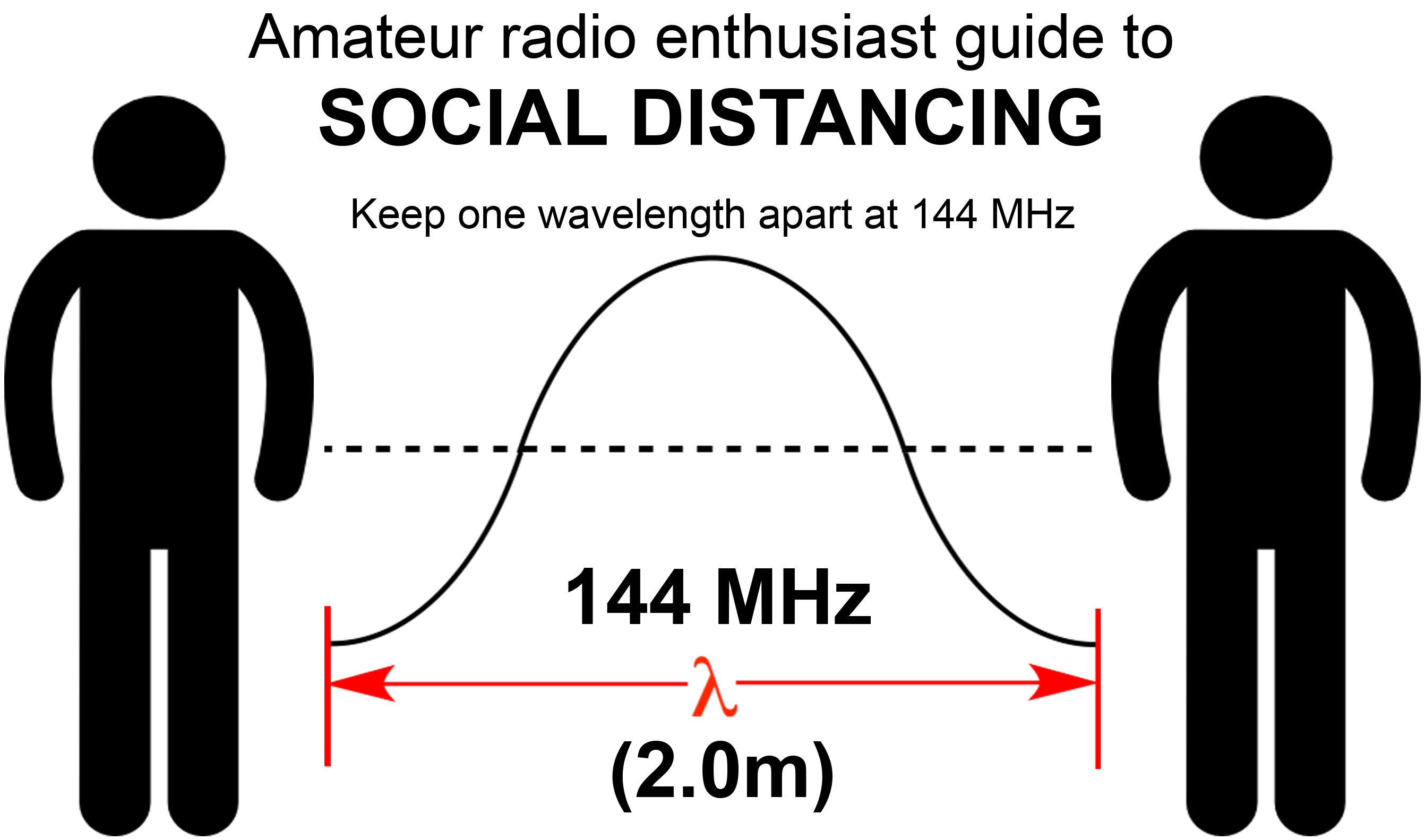 Along with the release of the new On the Air magazine, the magazine for beginner-to-intermediate ham radio operators, the ARRL is also doing a monthly podcast to take a deeper look at some of the topics and projects included in the magazine. The latest episode of the On the Air podcast (Episode 23) is all about Q signals. You can check it out at http://www.arrl.org/on-the-air-podcast.
If you are having trouble receiving your E-Letter, you can always go to https://handiham.org/wordpress1/weekly-e-letter/ to see the latest E-Letter. Additionally, you can go to https://handiham.org/audio/handiham.mp3 to listen to the current podcast. These links are updated each time a new E-Letter and podcast is released.
Pemdy and I expect to be working during our usual office hours this week. Due to a family medical emergency, Lucinda's schedule may change at a moment's notice. We appreciate your patience during this difficult time. Also, the office will be closed next week from November 24th through the 26th due to the Thanksgiving holiday in the US. If you call the Handiham Program office, please leave a message, and we will return your call as soon as we are available. When you leave that message, don't forget to leave your name, phone number, call sign if you have one, and the reason for your call. Also, if you send an email, please include your name along with your call sign, and the reason for your email to speed up the response time. As always, if you need to update anything like your contact information, call sign, license class, membership, or members only log-in information, you can email us at handiham@allina.com.
In the E-Letter, there is an article about new Siri voices for VoiceOver, another article about interference issues on 40 meters, and the next part from our recent fall Zoom Gathering. Of course, you can also find the regular articles you see here each week.
Do you have a story to share about assistive technology or ham radio related activities? Please send your articles and stories via email to Lucinda.Moody@allina.com or by calling me at 612-775-2290.
---
News in Assistive Technology
New Siri Voices for VoiceOver
Beginning with iOS 14.5, Apple added new voice options for Siri that can be used with VoiceOver. The new voices are more lifelike and natural sounding, and you have several to choose from, including male and female options. Additionally, when setting up a new device, you will now be prompted to choose your voice for Siri rather than simply getting the default option. You can learn more at: https://www.applevis.com/podcasts/whats-new-ios-145-new-siri-voices.
You can watch a video at: https://youtu.be/bLpHP8627g4.
---
From the Mailbag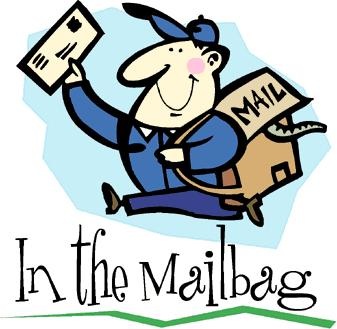 SIMPLE SOLUTION TO A BIG PROBLEM!

My station set-up here at my lake QTH consists of a Kenwood TS-590sg transceiver, driving an Ameritron ALS-1306 linear amplifier with a Palstar HF-Auto Antenna Tuner to match my homebrew 80 meter off-center fed Windom antenna impedance up to the output of the amp. I normally have no trouble operating the amp at its full 1200 watts rated power limit. However, just recently I ran into a problem where I could not get more than about 725 watts out of my amplifier. No matter how much drive I pushed into the amp's input, I just could not get more than 725 out of the amp and on most bands considerably less than that. My first thoughts were that one of the power output transistor boards had gone bad in the amp. That would require shipping the amp back to the factory and end up in a very expensive repair bill since those output transistors are quite costly and have to be perfectly matched.

Further analysis of the data revealed that my TW-1 talking SWR/Power meter showed the same SWR readings that I normally got using my OCF Windom antenna. However, according to the SWR meter in the TS-590sg, the SWR between the transceiver's output and the amplifier's input was quite high. It is normally a flat 1:1, but suddenly I was getting 3:1 and higher, depending on the band. My thoughts shifted to something in the input circuit of the amp must have gone bad, and that would not be a good thing either.

Then, it occurred to me that possibly, for some unexplainable, mysterious reason the coax jumper between the transceiver and the amp had developed some sort of problem. So, I reached to the back of my TS-590sg to unscrew the jumper to switch it out with a replacement, and much to my surprise, the coax fitting was not screwed on tightly. In fact, the outer shell of the fitting was extremely loose. I tightened it up really tight, cranked up the gear, checked my settings and power output from the amp, and bingo! I was back up pushing out 1120 watts! Here I was thinking I was going to have to ship the amp back to Ameritron and pay a hefty repair bill, and it turned out to be something as simple as a loose coax fitting! Moral of the scenario: keep your coax fittings screwed on tightly!

Ron, K8HSY
---
Hi Lucinda and all,

There is an article in the October QST on Raul, AE3RM, who is a blind ham and an accomplished musician. Raul composed a song for ham radio called Cycle Bottom Blues. I have had several QSOs with Raul on 2 meter SSB, and I know he has worked others in my neck of the woods. He is an interesting guy.

I have downloaded the song from YouTube, and it is pretty good. I think there is supposed to be some Morse code in the song, but I confess I have not found it yet. One thing one could do, however, is fire up your keyer, match the code speed to the beat, and send "bens best" along with the song, and I think it would sound really cool. That's just another way to have fun with ham radio.

I really wanted to join the conversation in the last Zoom meeting, but things came up, and I didn't make it. I will try to make the one after Thanksgiving. Well, with over 60 years being active on the air all of that time, it is hard to choose just one memorable contact. I'll mention three and discuss them in the order they occurred.
Sometime during the first year I was on the air, 1961, I had a QSO with Bob Gunderson, W2JIO. Bob was a teacher, a mentor, publisher and editor of "The Braille Technical Press," and a really great guy. I understand he taught radio to the military during World War II, and of course he taught at the New York Institute for the Blind. Needless to say, I was a bit nervous when he answered my CQ on 75 meters. I don't remember how he found out I was blind, but he asked me how I tuned my transmitter. I have some sight, so I was using a number 47 bulb shunted with a resistance to carry most of the current, and I tuned for the brightest light. This was suggested by a local ham who used it in his portable station. Bob suggested that I would be interested in the transistorized auditory gimic circuit in the future, and he would send me an issue of the magazine which had the circuit in it.

Well, a week or two later, a package arrived with a full year of the magazine. I don't know if he noted that I was running a Globe Scout 680a transmitter, but in that year of BTP issues was a two part article on everything you would want to know about that transmitter. I made good use of those BTP magazines. I have built two gimics. One of them I use in my station, but I never quite finished the second one.

My big regret is I never got to meet Bob in person. I was at the New York Institute for a music festival in 1962, but Bob was busy helping the schools set up their recording equipment. I did interact with Bob over the years, and like many others I am sure, I miss him even today.

My next choice is the one I would have made if I only could choose one. In the 60s, I really became interested in VHF and UHF. First 6 and 2 meters AM and CW and later SSB. By the end of the decade, I added 220 MHz, and by around 1972, I added 432 and 1296. When I went on those bands above 2 meters, I could feel some of that pioneering spirit which would end in a few short years.

One QSO that would give me a strong feeling of that spirit was on August 17, 1971 when I worked Al, W0DRL, in Topeka, Kansas. Al and I set a new overland distance record of 1210 miles on 432 MHz. We only held that record for a year or two, but that certainly was a great accomplishment for me and my one great claim to fame. It would have been nice to just exchange cards for that, but it turned out both Al and I were recording off the air and we exchanged tapes which was really cool. Neither Al nor I ever forgot those two QSOs we made that morning, and the few times Al and I worked on 6 meters the QSOs were sure to come up in the conversation.

The third thing is not an amateur radio QSO, although it did involve a bunch of hams. Space flight is something I have always been interested in. In fact, I have never missed listening to a launch of an American astronaut. I knew that at least as far back as Apollo 11, there were amateurs who set up receiving stations to listen in to air to ground communications from space. The first recordings of those kind of efforts I heard were recordings made by Dick, K2RIW. The recordings played to me on 432 MHz were of transmissions made from the Apollo 15 command module. A group of hams I know decided to try to listen to transmissions from the Apollo 17 command module, and my friend Dan, WA1SFC, and I were invited to join them.

We would gather at the QTH of Al, K2UYH, where we would have the use of an 8 foot solid dish. Doug, WA2LTM, was operational on 2304 MHz, and his home brew receive converter would require a different crystal for the oscillator and a bit of retuning for the converter and preamp to cover the S band frequencies centered on 2287.5 MHz used by the command module. Doug would build a circularly polarized feed horn to illuminate the dish. Dan and I would supply receivers and recording equipment. Vince, WA2NQX, would attempt to build a special receiver that would combine in phase the two audio sub carriers that would modulate the main carrier at 1.25 MHz.

When Dan and I arrived at Doug's QTH the night before we were going to attempt to receive Apollo 17 in lunar orbit, Doug was tuning the horn using his home brew signal source. Dan helped Doug with tuning the horn, and I just tried to stay awake. The next day the three of us made it to Al's QTH, hopefully with enough time to set up the receiving station. We were actually up and running about the time Apollo 17 was coming from behind the moon on its first orbit.

We found the main carrier in only a few minutes. We peaked the antenna and then went looking for one of the audio subcarriers. Certainly, all of us were excited to copy the main carrier, but I think we were all amazed to actually copy audio. Think about it, NASA uses very large dish antennas, I think their smallest dish was either 60 or 80 foot diameter, and sometimes they had problems receiving. And here we were with only an 8 foot dish. Well, needless to say, what we heard was weak and noisy and even somewhat distorted, but we were hams, and we could copy much of what was transmitted.

We copied and recorded audio much of the rest of that day, and then Dan and I went home for the week. Some of those who lived in the area got together during the week and made more recordings. Dan and I returned the next Sunday to do some more receiving and take what we brought home. Vince finally got his equipment working, and we made recordings after a spacewalk to retrieve film made of the lunar surface from orbit during the mission.

We were not able to receive while television was transmitted during the space walk. I think the transmitted signal was converted to a completely different format while TV was transmitted. Last year, I downloaded audio files of almost the complete Apollo 17 from a NASA site, and I discovered that some of the audio we received after the EVA did not go out live from NASA because they were covering a press conference at the time, and an edited version of the audio was sent out later. I can assure you that that was a real thrill for me.

So that's my contribution.

73,

Pete, K1PXE
---
Hi Lucinda and all,

My most memorable contact? Well, it was 1978, and a ham friend, Lloyd, WB8ENT, let me borrow his Heath Kit HW8 and the power supply for it since I had no radio and no antenna. It was used as my first station. I had a 15 meter dipole. I don't know if it was a quarter wave or a half wave dipole. It was a Sunday afternoon in that month of February. There was a station calling CQ. His call prefix was OX3, and I had no idea where that was.

Now, I was running only 3 watts since that was the highest power the HW8 put out. I called him, and he got me on the first call. So, in the contact, he said the town he was in. I asked him, "What country is your town in?" What he told me next nearly knocked me out of my chair. I was amazed! He said, "I'm in Greenland." I thought, Greenland, that's near the north pole. All I can say is, what a contact.

Trippy, AC8S
---
Interview of the Week
A few weeks ago, we held our 2021 Fall Zoom Gathering, getting together to share stories of memorable contacts from over the years. While some of the contacts were long ago, others were very recent. Of course, sometimes problems occur, even in Zoom meetings. In this case, my internet failed only a few minutes into the Gathering. Thankfully, John Glass, NU6P, was able to keep things going for the next 10 minutes or so while I waited for my internet and modem to get back up and running. One of the best characteristics found in hams is their ability to find creative solutions to whatever problems they encounter, and our Zoom Gathering was no exception. Please join me for the next part of this interview.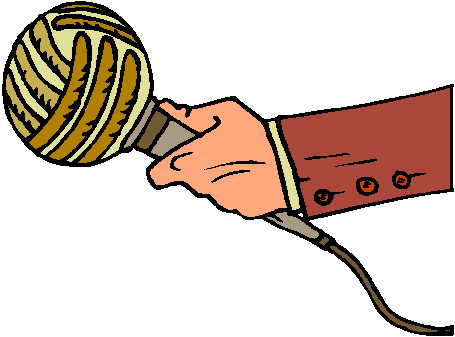 LM: Let's see, we also need to catch up, Nick, go ahead.

NB: Well, hey, my name is Nick, and my callsign is Kilo Echo 0 Whiskey Kilo X-ray. And my most memorable contact on 10 meters was Anchorage, Alaska and then down to Texas. The guy was very nice to come back and talk with me on 10.

LM: Wow, that's awesome. Great job.

NB: Thank you.

LM: Yeah, lots of fun to have contacts like that. And thank you again for your patience. I mean, not that any of us could do anything about internet dropping out. But I ended up doing a router reset and finally got things back going. So let's see. Joseph, do you want to go next?

JSA: Sure, I'd be happy to do so. My name is Joe, K7EQ, located over here in Seattle. And my most memorable contacts are two. There is a park over in Northwest Seattle called Sunset Hill Park. It's on a ridge overlooking Shilshole Marina over Puget Sound. And the contact that I made was a repeater in Vancouver, BC, which was 200 miles away on two meters. And that was using my little handheld radio, the Yaesu VX7R, and with a half wave antenna off the back of my power chair. And then the second contact was one that I actually made via Echolink to an Antarctica station. And so those are my most memorable contacts. I certainly enjoy these Handiham get-togethers. And I thank you very much for having me today. And I'll turn it back over to you, Lucinda. This is K7EQ.

LM: Thanks, Joseph. And we're glad to have you as well. Maureen, do you want to go next?

MP: I had jumped in there and talked about, it wasn't a contact, but I'll tell this again, but then I can talk about a contact. It was Field Day. And I was with Bruce Humphrys, K0HR, and I was having a really good time. It was at Courage Center, and most people had left. And I said I was really enjoying the rig. What was it? It was a TR4, and I said I would like to get a rig like this sometime. And he said, do you want to buy it? And I said, was Handiham selling it? He said yeah, we've been looking for someone to buy it. So, I wrote him a check on the spot and bought the station, and Field Day ended because I took the station away with me. That was a lot of fun.

MP: And another Field Day story, which was very embarrassing, but it was about three in the morning, and I was getting loopy. And I was tired, and I was on CW, and for about four contacts, instead of saying good luck, I switched the L and the F around.

LM: That'll get you on the FCC list. Maureen, I don't know.

JS: I don't think any of us have a story that can top that one

MP: Because I was doing it fast, you know, because of the pile ups, after like the third time, I was like, oh no!

LM: Yikes.

JS: Note to self.

LM: Yeah. Wow. Well, now we have to try to pick up the pieces and go on after that one. You got me, Maureen, you got me. Let's see, John Glass, do you want to go ahead and go again?

JG: Sure. I'll be happy to.

LM: Okay

JG: So, I'm John, NU6P. And I live in Saratoga, California, which is near San Jose. And as I said a little earlier, I think one of the most interesting contacts for me was actually not a contact that I made but rather it was contacts that I was able to listen to. And when I was a senior in college in 1983, Astronaut Owen Garriott, W5LFL, was operating ham radio from space. And he was on two meters on 146.550 simplex. And at the time, I just had an Icom IC2AT 2 meter handheld with me with a rubber duck antenna. And I was living in a four-story dorm building on the first floor.

JG: And I knew that he was going to be on the air. And I thought to myself, you know, there's absolutely no way that I'm going to hear him with just my handheld. But I was working on some homework, and I turned the radio on and tuned it to that frequency and just had it sitting on my desk. And about a half hour after I turned it on, I heard him come through loud and clear. And he said, this is W5LFL on the air from space looking for contacts. And he started making contacts with people from all over North America and even some other regions. And of course, I was only hearing his side of the contact. But he would go back to people with their call sign, of course, so we knew who he was talking to. And it was just fascinating. I was able to listen to this for about a half hour.

JG: And I will admit that I did go outside. And I gave several calls, knowing that there was no way he was going to hear me with just a rubber duck antenna, and he didn't. But just having the opportunity to listen to that space communications on my handheld radio being on the first floor of a four-story building. I thought that was pretty darn neat. And one of the things that was a lot of fun was that I had a couple of friends with me who were not ham radio operators, but they were fellow students. And one of them actually ended up getting his ham license after that. He thought it was so cool. So that's my story about being able to listen to some interesting contacts.

LM: Well, thank you. I appreciate you sharing with us.
Stay tuned for the next part of this interview airing in the next issue of Handiham World.
---
Ham Radio in the News
Russia-Ukraine "Radio War" Trying Patience of IARU Region 1 Monitoring System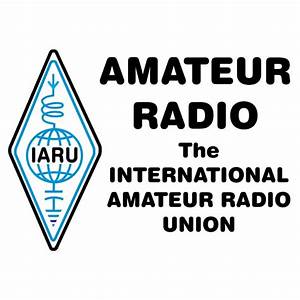 The International Amateur Radio Union Region 1 Monitoring System has reported ongoing issues with the Russian-Ukrainian "radio war" around 7.055 MHz. The on-the-air conflict has been a longstanding issue. At times, many frequencies are impacted, limiting access to the ham bands. Other IARU member societies are requested to observe the impacted frequencies and file complaints with their regulators. To learn more, go to: http://www.arrl.org/news/russia-ukraine-radio-war-trying-patience-of-iaru-region-1-monitoring-system.
---
A Dip in the Pool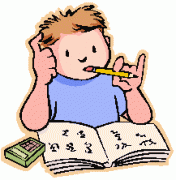 It's time to test our knowledge by taking a dip in the question pool…
Let's go to the Extra Class pool this week to a question about amplifiers.
E7B14 Why are switching amplifiers more efficient than linear amplifiers?
A. Switching amplifiers operate at higher voltages.
B. The power transistor is at saturation or cutoff most of the time.
C. Linear amplifiers have high gain resulting in higher harmonic content.
D. Switching amplifiers use push-pull circuits.
Efficiency is determined by the speed at which an active device switches from the fully-on to fully-off state. In either of these states, the device dissipates zero power. The only time heat is generated is during the transition between the states. The faster the transition takes place, the less heat is generated. Because the power transistor is at saturation or cutoff most of the time, the transition is nearly instantaneous, making answer B the correct choice. Switching amplifiers can have nearly 95 percent efficiency at audio frequencies. Even though such performance has not yet entered the high-power HF realm, it's getting there!
---
Website Update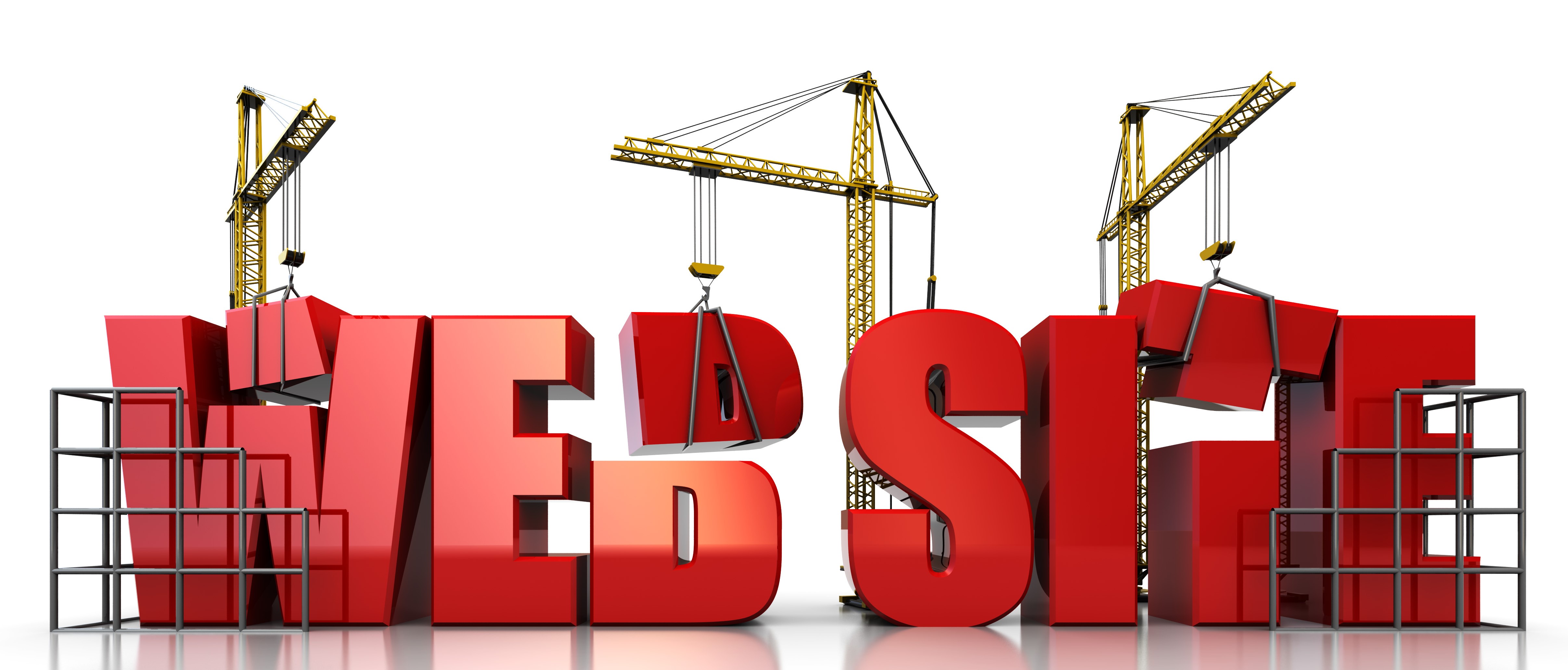 Here are the latest updates on the new Handiham.org website. Don't forget to monitor the site for updates throughout the week. When changes are made, I will post to the website. You can also find the latest updates any time by going to https://handiham.org/wordpress1/website-updates/. If you have any feedback about the website, I would love to hear from you. If you are a current member and your credentials are not allowing you to login to the site, please contact Pemdy for assistance at handiham@allina.com or 612-775-2291.
---
Equipment Connection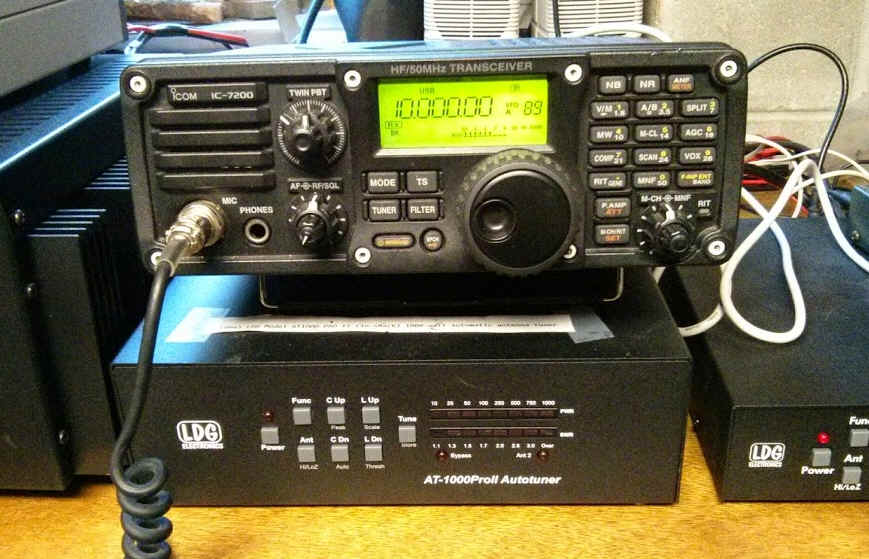 Equipment connections are happening, and the list is open! If you have a request for the Equipment Connection, contact me, leaving your name and phone number. I will call you to discuss your request. Please note that it may take several days for a return call due to all the other things going on in the Handiham Program. If you don't hear back from me after two weeks, you may contact me a second time. Additionally, if you have received any equipment from the Handiham Program during the last 12 months, you will automatically be placed at the bottom of the list so that others can also participate in the Equipment Connection.
Many thanks to the numerous people who have offered equipment for Handiham Members. If you have equipment that you would like to donate to a Handiham Program member, please email Lucinda at Lucinda.Moody@allina.com or call 1-612-775-2290.
---
Help Needed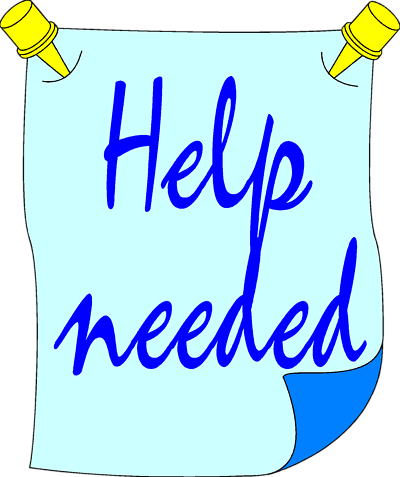 The Handiham Program needs contributors to Handiham World. Do you have a particular interest in amateur radio that you would like to share with others? Maybe you have a particular mode or band you like to operate and have learned a lot about. Or maybe you have some great stories to share from your experiences in the amateur radio hobby. Put your writing skills to work for Handiham World by sending your submissions to Lucinda.Moody@allina.com.
We are always looking for more readers, including some with a background in teaching in STEM related fields, especially if you have also worked with students requiring accommodations. We also need some readers with a background in teaching in STEM related fields, especially if you have also worked with students requiring accommodations. This volunteer position requires you to use your own equipment to record, however, we will provide the reading materials. If you or someone you know would like to try reading material for the members only section, please contact me for more information on how to submit a demo recording.
We need help updating our available resources for members. If you are blind and enjoy using your ham radio or assistive technology related devices, your assistance is especially needed. It would be a big help to your fellow Handiham Members if you would record a tutorial or product review. These need to be sent in Mp3 format, and the Handiham Program reserves the right to edit the recordings as needed before publishing in the Members Only section of the Handiham.org website. Please contact me at Lucinda.Moody@allina.com or 612-775-2290 if you have any questions.
I want to say a big thank you to those who have made or volunteered to make tutorials for the Members Only portion of the website. We have already had a number of members step up to offer their services, and their help is greatly appreciated! We also have some new readers who are working on some books, so keep watching for website updates as we add more content.
---
Check into our Handiham nets… Everyone is welcome!
How to find the Handiham Net:
The Handiham EchoLink conference is 494492. Connect via your iPhone, Android phone, PC, or on a connected simplex node or repeater system in your area.
The Handiham DMR Talkgroup on Brandmeister is 31990. AllStar is not working at this time. Stay tuned for future updates.
The Handiham Net will be on the air daily. If there is no net control station on any scheduled net day, we will have a round table on the air get-together.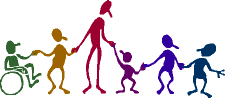 Our daily Echolink net continues to operate for anyone and everyone who wishes to participate at 11:00 hours CDT (Noon Eastern and 09:00 Pacific), as well as Wednesday evenings at 19:00 hours CDT (7 PM). If you calculate GMT, the time difference is that GMT is six hours ahead of Minnesota time during the winter.
Linda, N7HVF, poses a trivia question in the first half of the Wednesday evening session, so check in early if you want to take a guess. The answer to the trivia question is generally given shortly after the half-hour mark. During the Friday Mid-day net, Jim, KE5AL, asks a question from the current Extra Class pool. The answer is given at the end of the net. A big THANK YOU to all of our net control stations.
---
Membership
You can pay your Handiham dues and certain other program fees on line. Simply follow the link to our secure payment site, then enter your information and submit the payment.

Handiham annual membership dues are $15.00. The lifetime membership rate is $150.00.
MEMBERSHIP DUES PAYMENT LINK
If you want to donate to the Handiham Program, please use our donation website. The instructions are at the following link:
DONATION LINK
As always, while our other services require that you have a current Handiham Program membership, you do not have to be a member to receive the Handiham World E-Letter.
How to contact us
There are several ways to contact us.
Postal Mail:
Courage Kenny Handiham Program
3915 Golden Valley Road MR 78446
Golden Valley, MN 55422
E-Mail: handiham@allina.com
Preferred telephone: 1-612-775-2291
Toll-Free telephone: 1-866-HANDIHAM (1-866-426-3442)
Note: Tuesdays through Thursdays between 9:00 AM and 3:00 PM United States Central Time are the best times to contact us.
Podcast: Play in new window | Download