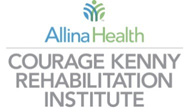 Courage Kenny Rehabilitation Institute Handiham World Weekly E-Letter for the week of December 20, 2021
This is a free weekly news & information update from the Courage Kenny Handiham Program, serving people with disabilities in Amateur Radio since 1967.
Our contact information is at the end.
Listen here:
https://handiham.org/audio/handiham20DEC2021.mp3

Get this podcast in iTunes:
https://itunes.apple.com/us/podcast/handiham-world/id1457854439?mt=2&app=podcast
RSS feed for the audio podcast if you use other podcasting software:
https://handiham.org/wordpress1/feed/podcast/
Subscribe or change your subscription to the E-mail version here.
---
Welcome to Handiham World.
In this edition:
A note from the coordinator
News in Assistive Technology
From the Mailbag
Interview of the Week
Ham Radio in the News
A Dip in the Pool
Website Update
Equipment Connection
Help Needed
Check into our nets!
…And more!
---
A note from the coordinator…
It is so hard to believe that this is our last issue of Handiham World for 2021! As a result of the pandemic, many things looked different in 2021. We added more virtual classes to the schedule including an intermediate level Morse code class and virtual license classes. These changes are preparing us for even more changes in the future as we transition our in-person events to hands-on activities, keeping all license classes virtual. What will 2022 bring? Well, no one knows for sure, but Pemdy and I are planning some fun events to help us celebrate the 55th anniversary of the Handiham Program. Stay tuned for more details.
If you are interested in taking the Intermediate Morse Code class or the Extra Class license course, we are planning to run both next year. The Extra Class course will start the end of January, and the Intermediate Morse Code course begins in late February. You can reach out to Pemdy to get your name on the lists for an application when they are ready. Because of everything we have to cover for the Extra Class, that course will run a full 16 weeks, so keep that time commitment in mind. The Morse code class will run the usual 13 weeks.
Due to ongoing problems with the Handiham AllStar setup, please use alternate ways to connect to the Handiham Radio Club nets. The best way is via Echolink with DMR as an alternative. We are thankful for some very helpful volunteers who are working on finding a solution to the AllStar issue and hope to have it up and running soon.
We are currently in the search process for a new Handiham Radio Club net manager. If you are interested in this position, please note the following requirements:
• You must be a current member of both the Handiham Program and the Handiham Radio Club
• You must possess good interpersonal communications skills
• You must show plenty of both patience and compassion while utilizing leadership skills
If you feel you are a good fit for this position, please email handiham@allina.com with a letter explaining your skills and experience. Your email will be forwarded to the Handiham Radio Club leadership for consideration.
We are holding our final virtual General class this week, covering test taking. Because all the material is covered in just 12 sessions, students are finding the class keeps them rather busy! Classes take place over Zoom, and students get a recording of each class along with a handout and a list of the questions from the question pool that were covered in that week's class. We are looking forward to a new group of General Class hams after students complete their studies and exams.
We also held our final virtual basic Morse code class this week. The students are studying hard, making use of all the practice materials, and it shows in their class participation. This week was a fun session where students were able to reflect on their class experience with their instructors and plan for additionally learning opportunities in the future. Class participants attend an interactive class using Zoom and receive class recordings and practice recordings each week in Mp3 format. This class starts from the very beginning, covering letters, numbers, and prosigns. Prior knowledge of Morse code is not required. Of course, students do need to practice regularly outside of class to be successful.

While we continue to work remotely, we still check our phone messages and return phone calls, and mail will be picked up regularly. Of course, the best way to get in touch with us is via email.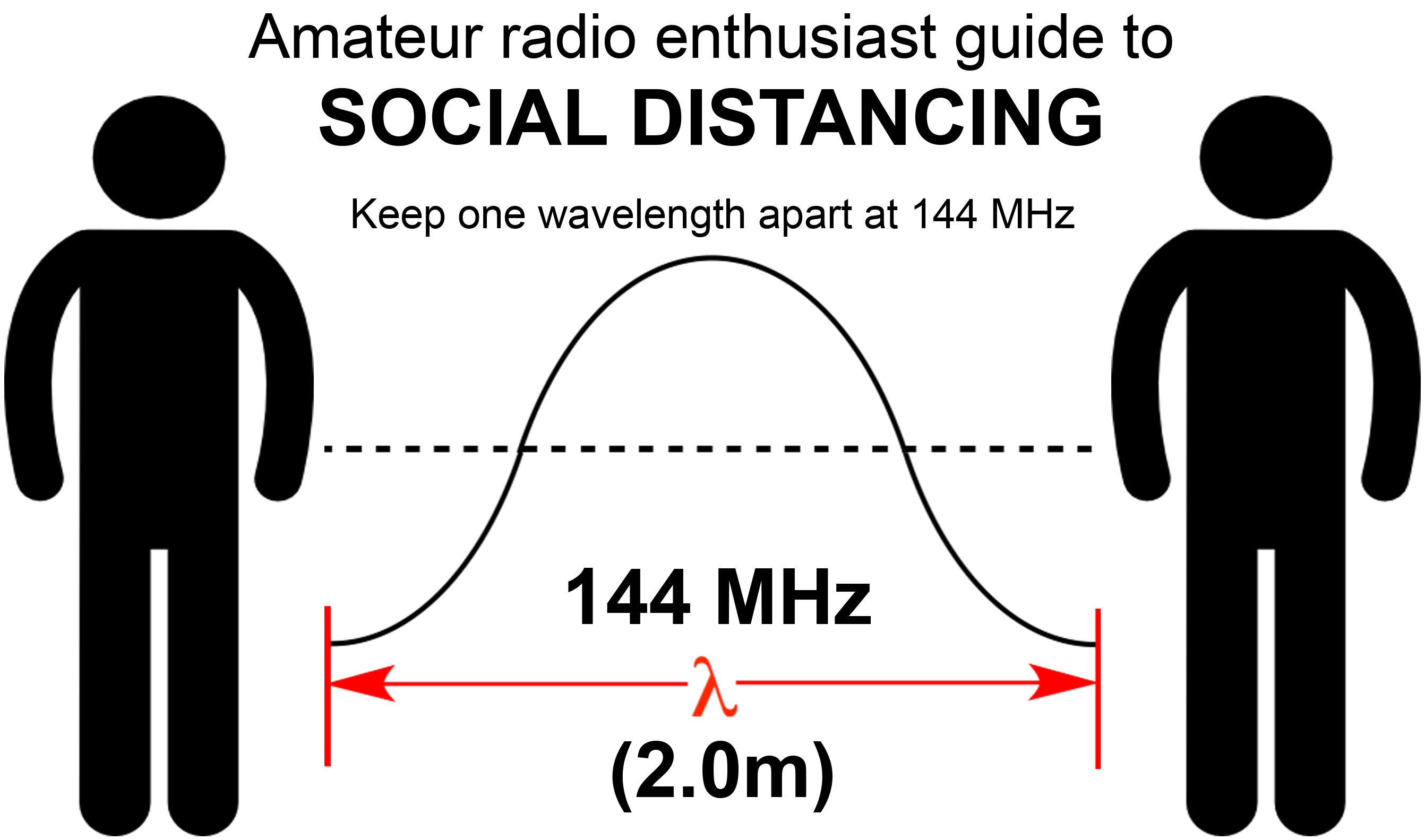 Along with the release of the new On the Air magazine, the magazine for beginner-to-intermediate ham radio operators, the ARRL is also doing a monthly podcast to take a deeper look at some of the topics and projects included in the magazine. The latest episode of the On the Air podcast (Episode 24) covers how to extend the reach of your handheld. You can check it out at http://www.arrl.org/on-the-air-podcast.
If you are having trouble receiving your E-Letter, you can always go to https://handiham.org/wordpress1/weekly-e-letter/ to see the latest E-Letter. Additionally, you can go to https://handiham.org/audio/handiham.mp3 to listen to the current podcast. These links are updated each time a new E-Letter and podcast is released.
Pemdy and I expect to be working during our usual office hours this week. As we approach the end of 2021, please keep in mind that the office will be closed from December 24th through January 7th for the annual holiday break. Additionally, because of the holiday break, look for the next issue of Handiham World on January 10, 2022. If you call the Handiham Program office, please leave a message, and we will return your call as soon as we are available. When you leave that message, don't forget to leave your name, phone number, call sign if you have one, and the reason for your call. Also, if you send an email, please include your name along with your call sign, and the reason for your email to speed up the response time. As always, if you need to update anything like your contact information, call sign, license class, membership, or members only log-in information, you can email us at handiham@allina.com.
In the E-Letter, there is an article about more Apple Watch accessibility options, another article about upcoming SSTV transmissions from the ISS, and the next part from our fall Zoom Gathering. Of course, you can also find the regular articles you see here each week.
Do you have a story to share about assistive technology or ham radio related activities? Please send your articles and stories via email to Lucinda.Moody@allina.com or by calling me at 612-775-2290.
---
News in Assistive Technology
Apple Watch Accessibility with Additional Options
The Apple watch has a range of accessibility options designed to allow users of all abilities to get the most from their device. Options include many of those available on both the iPhone and iPad, just shrunk down to make them work with the Apple watch. You can change colors, contrast, or even switch to black and white on the screen. You can turn on an hourly chime or other sound effect, a feature that many people enjoy. You can also check the time through haptic feedback. Finally, you can set accessibility shortcuts for features you use frequently. You can learn more at: https://support.apple.com/en-us/HT204576.
You can watch a video at: https://youtu.be/q7jee7Ib_58.
---
From the Mailbag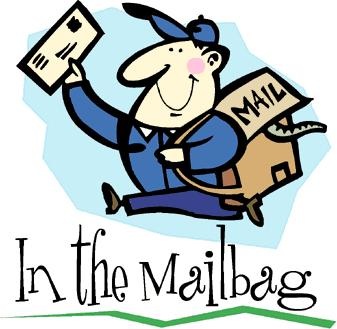 Lucinda and All,

Lucinda, I am sorry for your loss. It is difficult near the holiday season, but I do hope you can get some joy out of the holidays.

Also, I want to thank you for all your work at Handihams. I really enjoy the newsletter. I understand the format, and I can quickly find what I'm looking for. I enjoy the mail bag, what's new, the interviews, and, of course, the dip in the pool.

For all, happy holidays. I expect 2022 will have problems, but I hope at least things will trend in a positive direction.

I hope to have a mast mounted preamp for 432 MHz by mid-year.

73,

Pete, K1PXE
---
With all the scams targeting people with disabilities, I thought this would be a good reminder. If you receive a call, text, or email that does any of the following, it's a scam.

• Threatens to suspend your Social Security number, even if they have part or all of your Social Security number
• Warns of arrest or legal action
• Demands or requests immediate payment
• Requires payment by gift card, prepaid debit card, internet currency, or by mailing cash
• Pressures you for personal information
• Requests secrecy
• Threatens to seize your bank account
• Promises to increase your Social Security benefit
• Tries to gain your trust by providing fake "documentation," false "evidence," or the name of a real government official

To protect yourself and others from scams, try to stay calm. Don't provide anyone with money or personal information when you feel pressured, threatened, or scared. Additionally, if you receive a suspicious call, text, or email, hang up or do not respond. Government employees will not threaten you, demand immediate payment, or try to gain your trust by sending you pictures or documents.
---
Interview of the Week
In October, we held our 2021 Fall Zoom Gathering, getting together to share stories of memorable contacts from over the years. While some of the contacts were long ago, others were very recent. Please join me for the next part of this interview.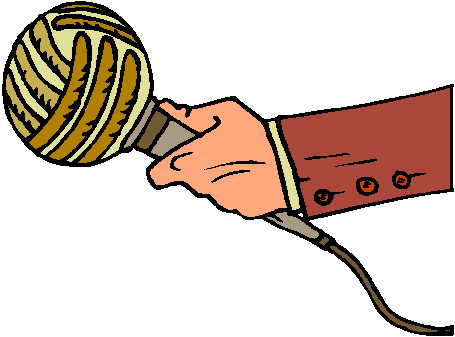 LM: Next up, let's go to Darrell. Go ahead.

DH: Hi, this is Darrell, NU7I. And yeah, I would say, you know, I've been a ham for 36 years, I would say my most favorite contacts that I've made are the ones that I made since I got my ham station set back up. In late June, I worked Field Day, this year, I worked it from home. I still didn't feel safe trying to go out and find a Field Day location because of the pandemic and you know, we have two small children and all that. So, I had dabbled around a little bit in recent years, but never, never really got anything back on the air.

DH: So, this summer, I decided to get my–actually we started this project last summer. I have to say it took almost a year to get this actually working. But I got my Icom 703 and some wire out of a box–tried a few different things. I finally, after having my current job for a while, I invested the money into an Alpha FMJ vertical antenna, an 80 through 6 vertical antenna. And it was an antenna that I was able to set up independently as a blind person. We're still careful about, you know, having strange people come to our house and things like that at this point.

DH: So, I didn't really want to try to–I already tried this once, without success, with a wire antenna, but I didn't want to try again, kind of have another ham over something like that. So anyways, I was able to put this antenna up independently. And I made, you know, hundreds of–let's see, I made 75 contacts in Field Day, last year. And it was, actually, it was the first contest, I worked many contests, it was the first one where I actually submitted the logs because I was able to submit them electronically.

DH: And since then, let's see, I think I'm up to 16 countries and 22 states, just since, you know, getting the equipment set back up in late June, that's a 10 watt rig, you know, IC703, and a vertical, you know, a 13 foot tall vertical antenna, you know, a pretty compromised setup. I'm just using the NVIS wire and the ground wire that came with the antenna, don't have any extra radials set up. The antenna's in the front yard, so I don't want to add any more things to it that will draw even more, you know, attention that it already gets. There's no HOA here, but, you know, I just don't want to call too much attention to something. So, anyway, it's fabulous.

DH: And the great thing was I was able to work with one of the founders of Alpha Antenna. He actually spent some time with me on a Zoom call. But now I can set that antenna up in about five minutes and without anybody's help. It's really, really easy to set up, so I highly recommend the Alpha FMJ antennas. You want to get one of the antennas that uses the Alpha Match matching network. It's fabulous. It's amazing. And a couple 100, let's see, 170 contacts that I've made outside of Field Day in the 75 contacts, I made around 250 total contacts since June, and that's spending relatively little time on it since I have a full time job and small children and, you know, a family and all that. So yeah, just, I guess that's my story about contacts. Back over to you Lucinda.

LM: Thanks, Darrell. And wow, you've really done well with that antenna. And it's good to know about that just because we do have people that contact us looking for something they can do themselves. And it's always good to know what's working for people.

DH: Yeah, I'd be happy to, you know, somebody send me an email or something like that. I'd be happy to work with them on it if they get one.

LM: Okay.

DH: It's fabulous.

LM: That's great. Thank you so much. Next up here, let's go to Erich. Go ahead.

ES: You know, I'm Erich, and I spell Echo Romeo India Charlie hotel, and my call sign is Kilo Tango 4 Victor Oscar Lima. And I'm presently in Oak Ridge, Tennessee. My equipment consists solely of HTs, even though I'm a General class license holder. So, my opportunities for extraordinary contacts is pretty limited. And I do have two contacts that are very memorable, but unfortunately, it's for the wrong reasons. In 2014, I got a UV82x, specifically, because I wanted to try getting on 1.25 meters, or 222 megahertz.

ES: I got the radio, got it set up, picked out a repeater, and I made one contact. And that was the end of it. I did not make a second contact on that band until 2018. And I haven't made another contact on that band since. So, I don't know what's going on here. It seems to be a chicken and egg situation, but it's a shame that equipment and antennas for that band or very scarce, and activity is virtually non-existent. So I guess just pointing out that these contacts are memorable is maybe a bit of an advertisement for the band. And maybe if there is a participant in this conference who has the ability to get on that band, maybe they can give it some use too.

LM: Well, Matt Arthur, who's not with us today, he happens to love that band, has equipment, and does a fair amount on that band. So, we do have those in the Handiham Program who extol the virtues of 220. Let's see, next up here, let's go to Susan. Go ahead.

SL: Hi, this is Susan, N0PTS, and I'm from White Bear Lake. And my most memorable moments with Handiham was in 2013. I contacted a station in class from Italy. I'm not sure where, but anyway, it was really exciting.

LM: Wow, that sounds like it would be a lot of fun there. Susan, did you have anything else for us?

SL: Well, I tell you, when I went to Handiham Camp in California for the first time in 1989, it happened to have fallen on the week of my birthday, which was January 12. But as we celebrated, but guess who joined me for a photo shoot, Don Johnson, and that was really exciting.

LM: Well, now there's a good way to do a birthday. You have that one figured out!

SL: That was 1989.

LM: Wow. That's great. Thanks so much for joining us today. We appreciate you stopping by.
Stay tuned for the next part of this interview airing in the next issue of Handiham World.
---
Ham Radio in the News
ISS SSTV Transmission Set for Late December
The Amateur Radio on the International Space Station (ARISS) team will support Slow Scan TV (SSTV) transmission from the International Space Station (ISS) from December 26th through December 31st. The transmitted images will be related to lunar exploration. You can look for the transmissions on 145.800 MHz FM using SSTV mode PD120. The signal should be receivable using a handheld transceiver with a quarter-wave whip antenna. Be sure to use the widest filter for 25 kHz channel spacing. You can check out the AMSAT site for ISS pass times. To learn more, go to: http://www.arrl.org/news/iss-sstv-transmission-set-for-late-december.
---
A Dip in the Pool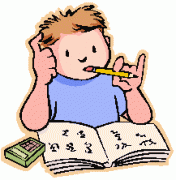 It's time to test our knowledge by taking a dip in the question pool…
Let's go to the General Class pool this week to a question about impedance matching transformers.
G5A08 What is one reason to use an impedance matching transformer?
A. To minimize transmitter power output.
B. To maximize the transfer of power.
C. To reduce power supply ripple.
D. To minimize radiation resistance.
When impedances are matched, the greatest amount of power is transferred. An impedance matching transformer allows the radio operator to precisely match radio stages for the maximum transfer of power, making answer B the correct choice. Remember that there is no additional power when you use a transformer. Adding a properly matched transformer can minimize losses but does not give you more power than you put into it. The product of voltage and current on the output is never more than the product of voltage and current on the input. If you step up the voltage, the current must go down, and vice versa.
---
Website Update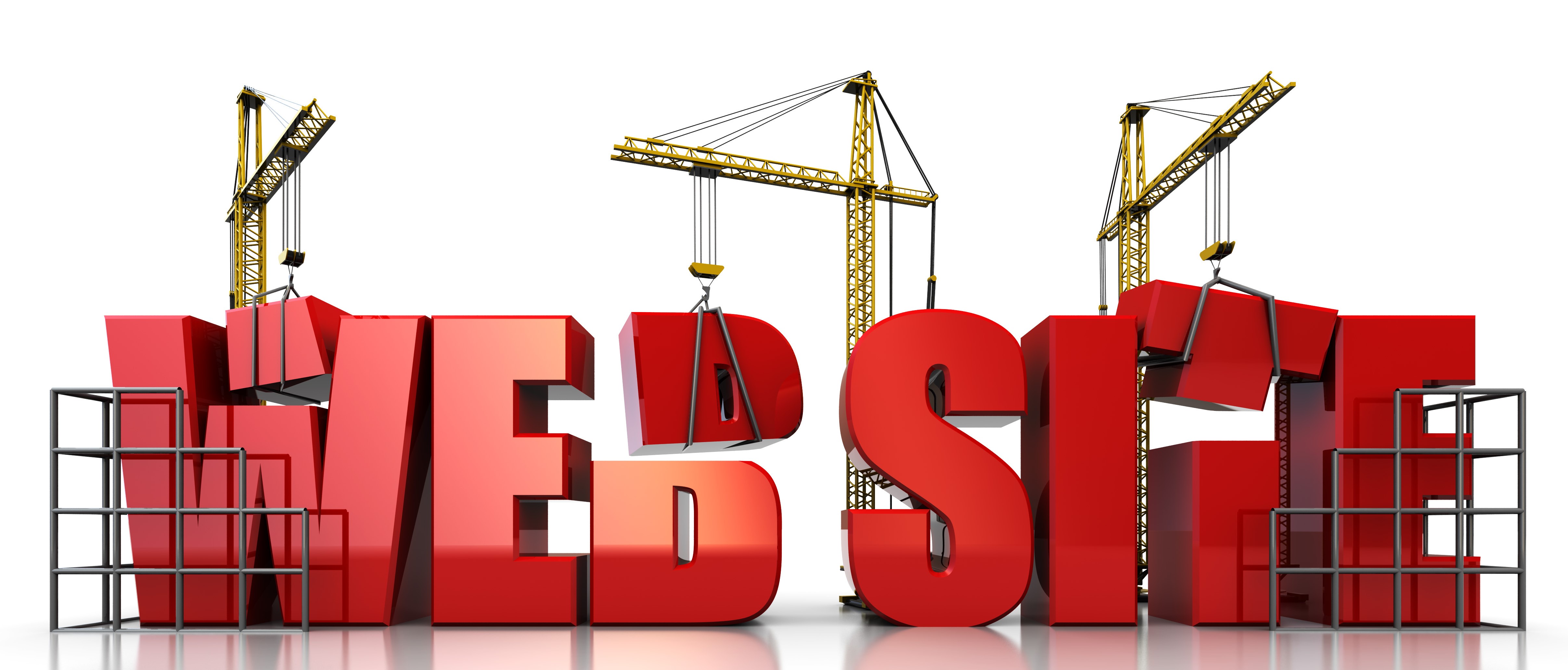 Here are the latest updates on the new Handiham.org website. Don't forget to monitor the site for updates throughout the week. When changes are made, I will post to the website. You can also find the latest updates any time by going to https://handiham.org/wordpress1/website-updates/. If you have any feedback about the website, I would love to hear from you. If you are a current member and your credentials are not allowing you to login to the site, please contact Pemdy for assistance at handiham@allina.com or 612-775-2291.
The December issue of the QCWA Journal is now available in Mp3 format in the Magazines and Newsletters section of the Members Only website.
---
Equipment Connection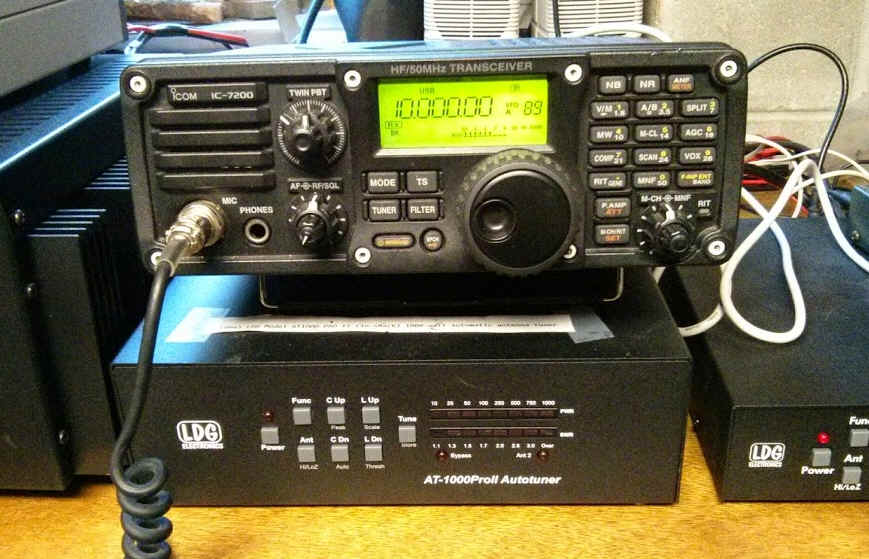 Equipment connections are happening, and the list is open! If you have a request for the Equipment Connection, contact me, leaving your name and phone number. I will call you to discuss your request. Please note that it may take several days for a return call due to all the other things going on in the Handiham Program. If you don't hear back from me after two weeks, you may contact me a second time. Additionally, if you have received any equipment from the Handiham Program during the last 12 months, you will automatically be placed at the bottom of the list so that others can also participate in the Equipment Connection.
Many thanks to the numerous people who have offered equipment for Handiham Members. If you have equipment that you would like to donate to a Handiham Program member, please email Lucinda at Lucinda.Moody@allina.com or call 1-612-775-2290.
---
Help Needed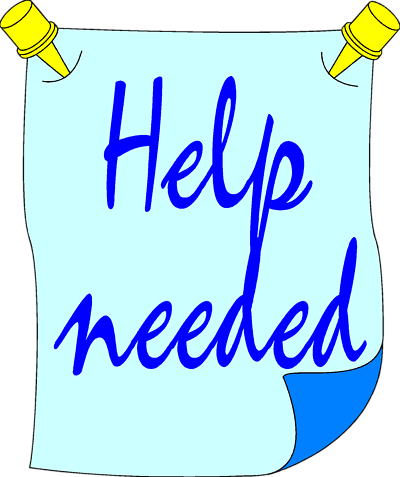 The Handiham Program needs contributors to Handiham World. Do you have a particular interest in amateur radio that you would like to share with others? Maybe you have a particular mode or band you like to operate and have learned a lot about. Or maybe you have some great stories to share from your experiences in the amateur radio hobby. Put your writing skills to work for Handiham World by sending your submissions to Lucinda.Moody@allina.com.
We are always looking for more readers, including some with a background in teaching in STEM related fields, especially if you have also worked with students requiring accommodations. We also need some readers with a background in teaching in STEM related fields, especially if you have also worked with students requiring accommodations. This volunteer position requires you to use your own equipment to record, however, we will provide the reading materials. If you or someone you know would like to try reading material for the members only section, please contact me for more information on how to submit a demo recording.
We need help updating our available resources for members. If you are blind and enjoy using your ham radio or assistive technology related devices, your assistance is especially needed. It would be a big help to your fellow Handiham Members if you would record a tutorial or product review. These need to be sent in Mp3 format, and the Handiham Program reserves the right to edit the recordings as needed before publishing in the Members Only section of the Handiham.org website. Please contact me at Lucinda.Moody@allina.com or 612-775-2290 if you have any questions.
I want to say a big thank you to those who have made or volunteered to make tutorials for the Members Only portion of the website. We have already had a number of members step up to offer their services, and their help is greatly appreciated! We also have some new readers who are working on some books, so keep watching for website updates as we add more content.
---
Check into our Handiham nets… Everyone is welcome!
How to find the Handiham Net:
The Handiham EchoLink conference is 494492. Connect via your iPhone, Android phone, PC, or on a connected simplex node or repeater system in your area.
The Handiham DMR Talkgroup on Brandmeister is 31990. AllStar is not working at this time. Stay tuned for future updates.
The Handiham Net will be on the air daily. If there is no net control station on any scheduled net day, we will have a round table on the air get-together.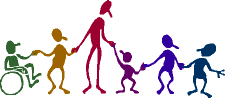 Our daily Echolink net continues to operate for anyone and everyone who wishes to participate at 11:00 hours CDT (Noon Eastern and 09:00 Pacific), as well as Wednesday evenings at 19:00 hours CDT (7 PM). If you calculate GMT, the time difference is that GMT is six hours ahead of Minnesota time during the winter.
Linda, N7HVF, poses a trivia question in the first half of the Wednesday evening session, so check in early if you want to take a guess. The answer to the trivia question is generally given shortly after the half-hour mark. A big THANK YOU to all of our net control stations.
---
Membership
You can pay your Handiham dues and certain other program fees on line. Simply follow the link to our secure payment site, then enter your information and submit the payment.

Handiham annual membership dues are $15.00. The lifetime membership rate is $150.00.
MEMBERSHIP DUES PAYMENT LINK
If you want to donate to the Handiham Program, please use our donation website. The instructions are at the following link:
DONATION LINK
As always, while our other services require that you have a current Handiham Program membership, you do not have to be a member to receive the Handiham World E-Letter.
How to contact us
There are several ways to contact us.
Postal Mail:
Courage Kenny Handiham Program
3915 Golden Valley Road MR 78446
Golden Valley, MN 55422
E-Mail: handiham@allina.com
Preferred telephone: 1-612-775-2291
Toll-Free telephone: 1-866-HANDIHAM (1-866-426-3442)
Note: Tuesdays through Thursdays between 9:00 AM and 3:00 PM United States Central Time are the best times to contact us.
Podcast: Play in new window | Download