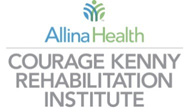 Courage Kenny Rehabilitation Institute Handiham World E-Letter for the week of March 14, 2022
This is a free news and information update from the Courage Kenny Handiham Program, serving people with disabilities in amateur radio since 1967.
Our contact information is at the end.
Listen here:
https://handiham.org/audio/handiham14MAR2022.mp3

Get this podcast in iTunes:
https://itunes.apple.com/us/podcast/handiham-world/id1457854439?mt=2&app=podcast
RSS feed for the audio podcast if you use other podcasting software:
https://handiham.org/wordpress1/feed/podcast/
Subscribe or change your subscription to the E-mail version here.
---
Welcome to Handiham World.
In this edition:
A note from the coordinator
News in Assistive Technology
From the Mailbag
Interview of the Week
Ham Radio in the News
A Dip in the Pool
Website Update
Equipment Connection
Help Needed
Check into our nets!
…And more!
---
A note from the coordinator…
In most of the US, we moved ahead to Daylight Savings Time last weekend. While losing an hour of sleep is never fun, it does mean that we can look forward to warmer and longer days where we can complete station and antenna repairs and upgrades.
In August, from the 8th through the 14th, we will be taking time to celebrate the 55th Anniversary of the Handiham Program during a weeklong virtual event. We will get to hear from numerous people who have participated in the Handiham Program over the years, attend classes in amateur radio operating skills, and get on the air for a special Handiham 55th Anniversary QSO Party. We look forward to having everyone join us for this very special week!
On the weekend of Friday, April 29th through Sunday May 1st, we will hold a special event station honoring 55 years of serving people with disabilities in the amateur radio hobby. Last year, lots of contacts were made celebrating Handiham 54, and we hope that this year will be even bigger. Listen out for CQ Handiham 55 on phone and CW!
Are you planning to attend Dayton Hamvention this year? It's been a long time since the last one was held in 2019! The Handiham Program will have a booth again, and we are looking forward to seeing everyone there from May 20 – 22. We will have several volunteers helping out, and attendees will have the opportunity to see demonstrations of accessible radio equipment throughout the event. We look forward to visiting with everyone at Hamvention, so be sure to stop by the Handiham booth.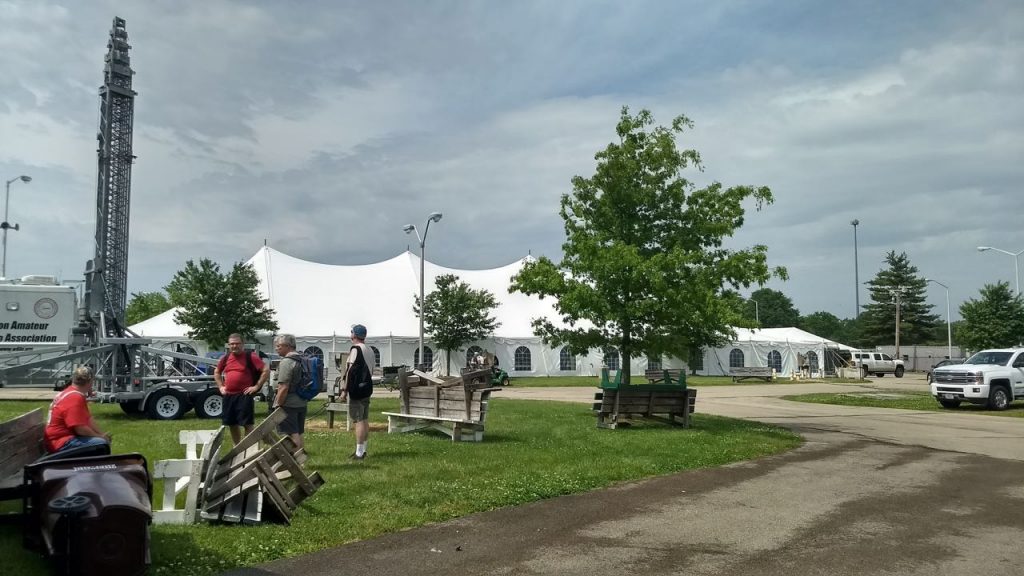 Due to ongoing problems with the Handiham AllStar and DMR setup, please use alternate ways to connect to the Handiham Radio Club nets. The best way is via Echolink. We are thankful for some very helpful volunteers who are working on finding a solution to these issues and hope to have it up and running soon.
The Extra Class is on week eight, finishing up radio circuits and systems and starting radio measurements and performance this Wednesday. There is a lot to cover each week to get through all the material included in the Extra Class exam, and just reviewing all the questions covered so far takes a couple hours now. If you are just getting started in the ham radio hobby, we will be running a two-semester virtual Technician class starting this fall. You can contact Pemdy for an application.
The Intermediate Morse Code class is on week 4 now, and the class is getting more challenging as we gradually increase the code speed. For this class, students work on improving their ability to copy and send, increasing their speed from around 5 words per minute to 13 words per minute. Students attend an interactive Zoom class once weekly, utilize practice recordings, and schedule one-on-one practice times with instructors. If this class sounds too advanced for you, the next virtual Basic Morse Code class is planned to start in September. You can reach out to Pemdy for an application if you are interested.

While we continue to work remotely, we still check our phone messages and return phone calls, and mail is picked up regularly. Of course, the best way to get in touch with us is via email.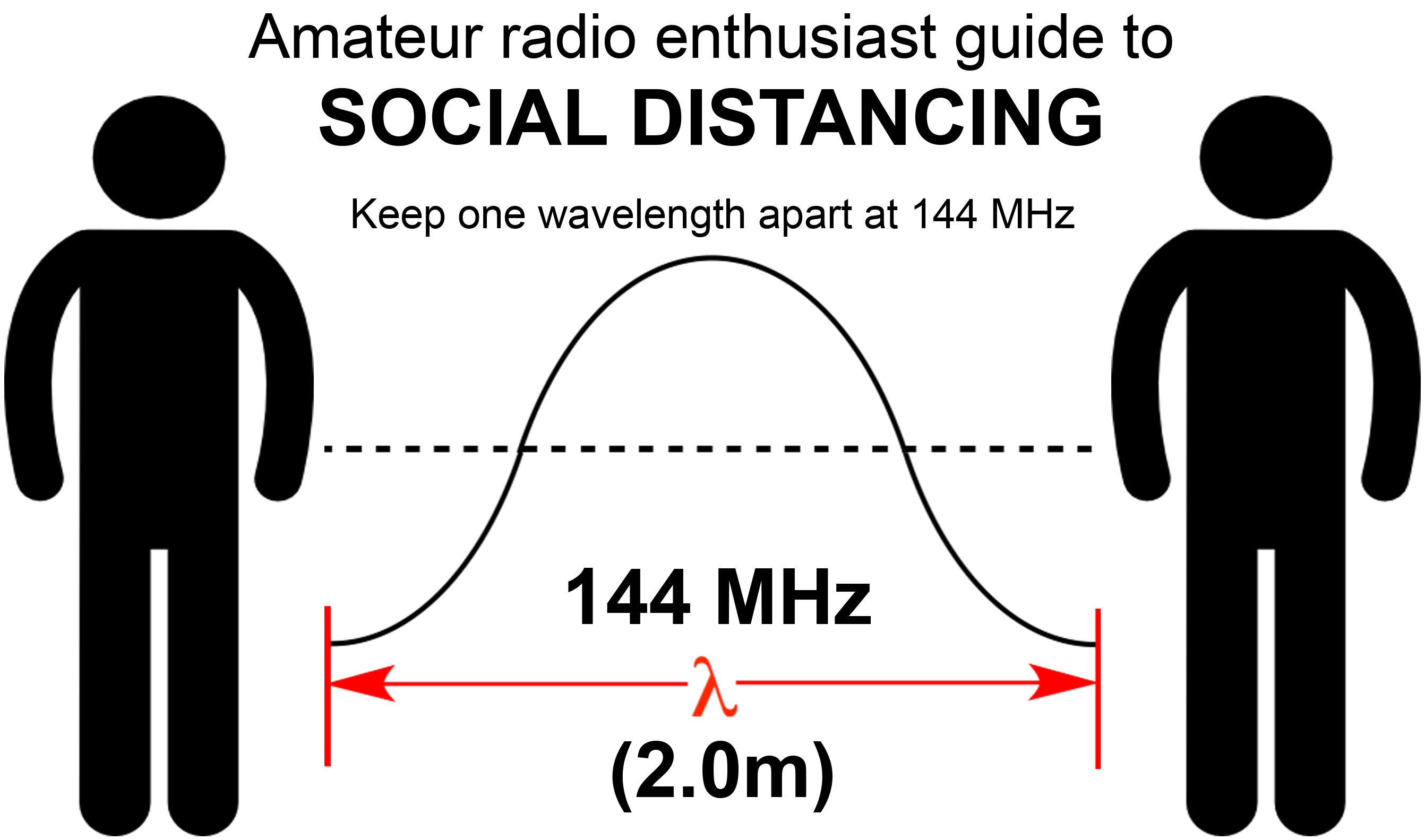 Along with the release of the new On the Air magazine, the magazine for beginner-to-intermediate ham radio operators, the ARRL is also doing a monthly podcast to take a deeper look at some of the topics and projects included in the magazine. The latest episode of the On the Air podcast (Episode 27) takes an in-depth look at the 10 meter band. You can check it out at http://www.arrl.org/on-the-air-podcast.
If you are having trouble receiving your E-Letter, you can always go to https://handiham.org/wordpress1/weekly-e-letter/ to see the latest E-Letter. Additionally, you can go to https://handiham.org/audio/handiham.mp3 to listen to the current podcast. These links are updated each time a new E-Letter and podcast is released.
Pemdy will be working during her usual office hours next week. I will be out of the office, and my schedule will vary during the week. If you call the Handiham Program office, please leave a message, and we will return your call as soon as we are available. When you leave that message, don't forget to leave your name, phone number, call sign if you have one, and the reason for your call. Also, if you send an email, please include your name along with your call sign, and the reason for your email to speed up the response time. As always, if you need to update anything like your contact information, call sign, license class, membership, or members only log-in information, you can email us at handiham@allina.com.
In the E-Letter, there is an article about a new tactile braille display, another article about the upcoming Armed Forces Day cross-band exercise, and the next part of the 2021 Gratitude Gathering. Of course, you can also find the regular articles you see here each week.
Do you have a story to share about assistive technology or ham radio related activities? Please send your articles and stories via email to Lucinda.Moody@allina.com or by calling me at 612-775-2290.
---
News in Assistive Technology
Tactile Braille Display Compatible with iPhone and iPad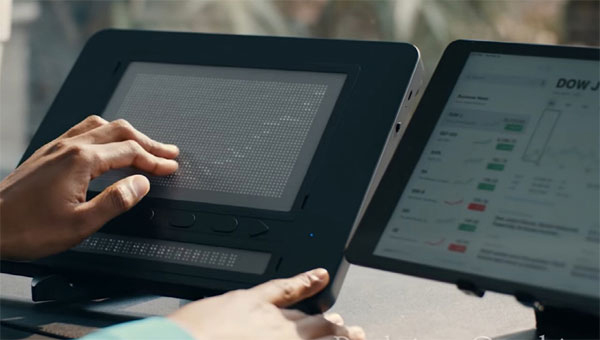 The world's first tactile braille display was introduced for developer communities and early adopters. Dot Pad is compatible with both the iPhone and iPad and works with VoiceOver. This new device offers blind and low-vision users a refreshable tactile display with the option to touch whatever is displayed on the screen including images. Additionally, the device has a 20 cell refreshable braille display below the tactile display. To learn more about the Dot Pad, you can check out the following article at: https://www.prnewswire.com/news-releases/dot-inc-announces-the-worlds-first-tactile-braille-display-compatible-with-iphone-and-ipad-301500795.html.
You can also watch a video at: https://youtu.be/iSmRM2PUBzA.
---
From the Mailbag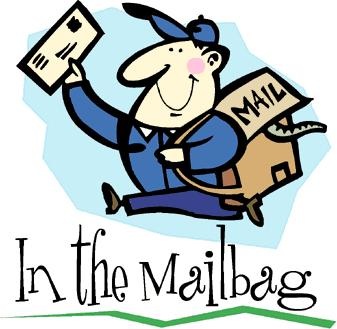 The Disability Information and Access Line (DIAL) is available to help people with disabilities get vaccinated and access COVID-19 tests. The DIAL's trained staff is standing by to:
• Help find local vaccination locations
• Assist with making vaccination appointments
• Help connect to available testing options, including help with ordering free at-home test kits through the program announced by the White House on January 14.
• Connect callers to local services – such as accessible transportation – to overcome barriers to vaccination and testing.

The hotline also can provide information and resources to answer questions and address concerns about the vaccines and can connect callers to information and services that promote independent living and address fundamental needs, such as food, housing, and transportation.

DIAL accepts calls from callers who are using telecommunications relay services (TRS), including those who are deaf and hard-of-hearing. Dial 7-1-1 using your TRS to be connected to a Communications Assistant (CA) whom you can ask to dial 1-800-677-1199 and begin the conversation. DIAL's staff is trained to work with people of various communications abilities and will spend as much time as needed to understand what they are saying. Anyone may also email DIAL using dial@usaginganddisability.org

For people who do not communicate through speech, sign language or VRS, email is the best option to communicate with DIAL.

About DIAL:
DIAL is operated as a collaboration between a consortium of organizations serving people with disabilities and USAging. The consortium includes:
• Association of Programs for Rural Independent Living (APRIL),
• Association of University Centers on Disabilities (AUCD),
• Independent Living Research Utilization (ILRU),
• National Association of Councils on Developmental Disabilities (NACDD),
• National Council on Independent Living (NCIL),
• National Disabilities Rights Network (NDRN), and
• The Partnership for Inclusive Disaster Strategies.

This collaboration benefits from the disability networks' extensive knowledge and expertise in meeting the needs of people with disabilities across the U.S. and USAging's decades of experience operating the Eldercare Locator, the only federally funded national information and referral resource that supports consumers across the spectrum of issues affecting older Americans.
---
Interview of the Week
Last November, we held our second annual Gratitude Gathering, getting together to share what we are thankful for in the amateur radio hobby. Please join me for the next part of this interview.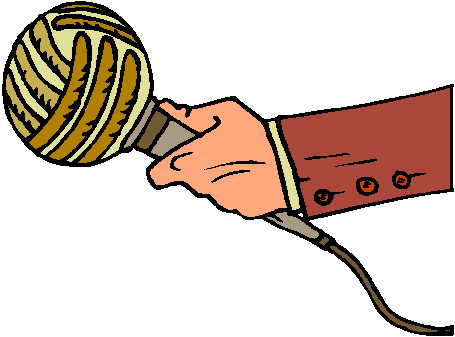 LM: Dennis, do you want to go next?

DH: I give thanks to the Handiham System going way back to 1975 when I first joined the Handiham and was able to meet the founder, Ned Carmen. And then there was Tony Tretter. Alta Mitchell and Mr. Tretter, Tretter, I'm missing their first name. I should look them up and then have a trivia contest, see what goes on with this.

DH: My days go way back to '75 and the three nuns that started the Handiham System at Assisi Heights with Ned Carmen as he worked for the Mayo Clinic. And oh, I remember Alta Mitchell and her traveling companions always going to hamfests and getting on the Kadiddlehoppers net. And that's all they did is talk all the way to the meet, to their convention, and then sit and talk with everybody there in the Handiham booth and get acquainted with everybody. So, that was good for the Handihams to get their word out and everything else.

DH: That's about all I can say for now about thanking both the Handiham System and with Pemdy and getting me on the air today so that I can talk to everybody and bring back my memories of everything. So, that goes way back, way back, like I said, in '75, and being at the first May Convocation at Camp Courage and doing other activities at camp with the radio camp and the classes. So, I think that's enough for me to talk. So, back to you then, Lucinda and Pemdy. Thank you for being the Handiham Program now. I go way back to the beginning, so anything you might want to know I can try to remember everything for you. Have a good one.

LM: Hey, you too. Thanks so much for being here.

DH: Sure.

LM: All right. And Dennis, yeah, you've got lots of memories from over the years, so that's kind of fun to go back and think about because they go clear back to the early days. So, Nick, why don't you go ahead now.

NB: Hi, Lucinda. Is this better?

LM: It's working perfectly now.

NB: Okay. Sorry about that for the technical difficulties.

LM: Hey, we all work together to overcome those. So it's okay.

NB: Well, I'm thankful for you and Pemdy for the Handiham Program and for my license and my friends and all the people I talk to around the world, for the Handiham Program helps me out when I'm sitting at home being bored. That's all I'm thankful for is my radios and you guys for the Handiham Program.

LM: Well, thanks, Nick. That's kind of you. And I'm glad you were brave enough at radio camp to go take a second try at that test, because, boy, we'd have been bummed if you hadn't. So, I'm glad took a chance and did it.

NB: Yes, I'm so too.

LM: So, we're glad you're a ham and glad you're with us.

NB: All right. Well, thanks for everything you guys do for the Program, and I have nothing else to say.

LM: Okay, thank you. Next up, let's go to Jim, KE5AL. Go ahead.

JS: This is Jim, KE5AL, sorry, I was kind of away from the phone there. I'm using the iPhone, and I had to find the button down there in the corner and eventually found it and hopefully you can hear me okay now. I've been in the hobby for a long time, since 1965, going on 57 years, and I've been active and inactive through various periods of my life.

JS: I'd really like to thank my parents. You know, my folks didn't know anything about amateur radio and weren't really into it, but they supported my efforts. And starting at the, you know, I was first licensed when I was 11. And those were the days when you had to, you had one year to get your code speed up from five words a minute to 13 words a minute, so you didn't get bumped off the air and lose your Novice. So, you had upgrade within a year back then. And my folks were very, very good at helping me do that and helping me get equipment and helping me put up antennas and things. They didn't really know much about it, but they made sure I had the support I needed. And that's real great.

JS: I'm enjoying teaching the classes, both Morse code and General class theory. And there's probably somebody here who could speak maybe volumes about my abilities or lack thereof in doing that, but anyway, I hope everybody had a great Thanksgiving. We had a good Thanksgiving here. And boy, I'll tell you the high is going to be around 50 degrees today, and it's rainy, so it's chilly here near Austin, Texas. So, I hope everybody has a great rest of the weekend and rest of the Thanksgiving holiday. That's about all I have, Lucinda.

LM: Thanks, Jim. And I'll tell you what, we sure appreciate your help with the teaching. And yes, Jason is here. Jason signed up for both classes that are running right now. And he's been awfully busy trying to keep up with studying for two of them. So, speaking of that, let's go to Jason next.

JS: Okay. Yes, I have been very busy. But I have so much to be thankful for, starting with, I have a very good friend who is a ham who just kept after me until I started studying for my Technician license. And then there's Handihams, there's Lucinda and Pemdy, of course. I thank both of you. Jim is an excellent teacher. Like I said, I'm in both of his classes and Tom and John Farina and Lucinda, of course.

JS: I'm also thankful for my local ham club. They have been of immense help. And they're just a great bunch of people. And I think that's about everything, although I would disagree that I think Ranger is a ham. But I want to thank everybody. This is a wonderful hobby, a wonderful bunch of people. So everybody have a very, very happy rest of your Thanksgiving holiday.

LM: Thanks, Jason. And by the way, Jason has a Ranger too. And they seem to share some personality traits. So, there's a little drama there. But yeah, and we've enjoyed having you in both classes. And yes, we tease you a little bit about all the studying you have to do, but we also do feel sorry for you too. So, you know, maybe that counts for something. But we're really glad you're able to take the time out of your studies to join us today. And yes, I've already been warning Jason how bad the practice is going to be for this week. It's call sign week, and there is going to be a lot of them. And I think Tom is actually teaching this week, and by the way, blame him for that list of call signs because he's the one that shared it with me. So, I can't take total credit on that one, you know, just in case you want to complain to somebody.
Stay tuned for the next part of this interview airing in the next issue of Handiham World.
---
Ham Radio in the News
Annual Armed Forces Day Cross-Band Exercise Set for May 14
On May 14, the annual Armed Forces Day Cross-Band exercise will be held from 1300 – 2200 UTC. Watch for a complete list of participating stations, modes, frequencies, times, and other details in an April 1st announcement. This event is open to all hams. While Armed Forces Day is May 21st, the event takes place one week earlier to avoid conflicting with Dayton Hamvention. During the exercise, hams listen for stations on military operating frequencies and transmit on frequencies in adjacent amateur bands. To learn more, go to: http://www.arrl.org/news/annual-armed-forces-day-cross-band-exercise-set-for-may-14.
---
A Dip in the Pool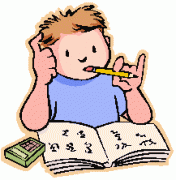 It's time to test our knowledge by taking a dip in the question pool…
Let's go to the Extra Class pool this week to a question about inductors.
E5B10 What is the relationship between the AC current through an inductor and the voltage across an inductor?
A. Voltage leads current by 90 degrees.
B. Current leads voltage by 90 degrees.
C. Voltage and current are 180 degrees out of phase.
D. Voltage and current are in phase.
Remember ELI the ICE man? In an inductor, voltage leads the current, just as we see in the word, ELI, where the letter E (voltage) comes before the letter I (current). So, voltage leads the current by 90 degrees, making answer A the correct choice.
---
Website Update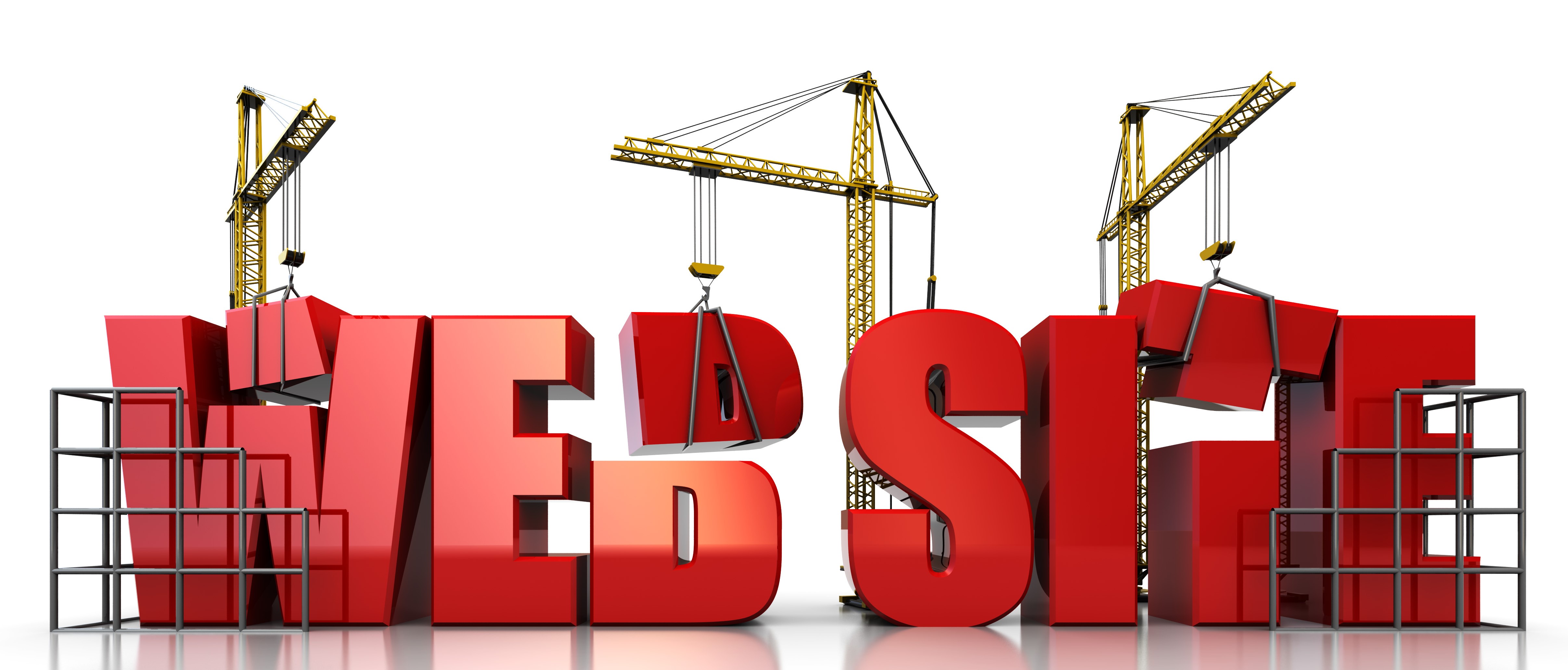 Here are the latest updates on the Handiham.org website. If you have any feedback about the website, I would love to hear from you. If you are a current member and your credentials are not allowing you to login to the site, please contact Pemdy for assistance at handiham@allina.com or 612-775-2291.
---
Equipment Connection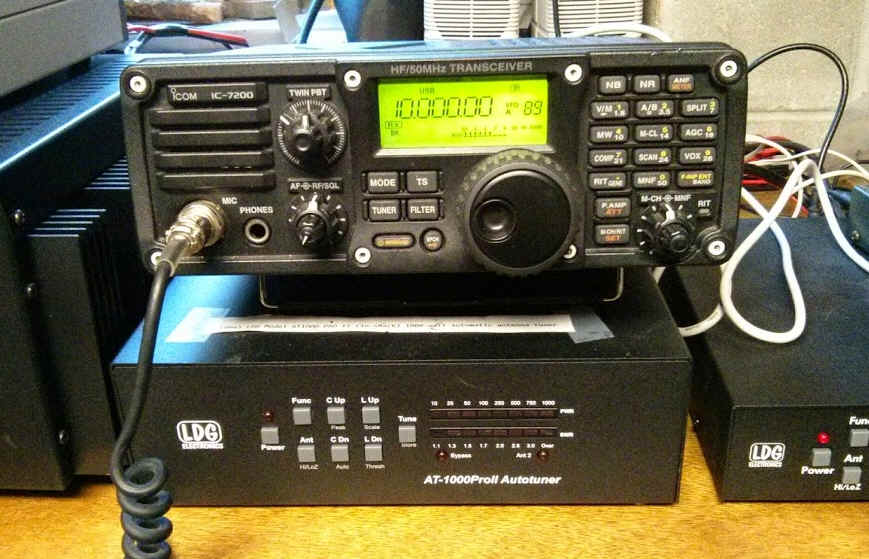 Equipment connections are happening, and the list is open! If you have a request for the Equipment Connection, contact me, leaving your name and phone number. I will call you to discuss your request. Please note that it may take several days for a return call due to all the other things going on in the Handiham Program. If you don't hear back from me after two weeks, you may contact me a second time. Additionally, if you have received any equipment from the Handiham Program during the last 12 months, you will automatically be placed at the bottom of the list so that others can also participate in the Equipment Connection.
Many thanks to the numerous people who have offered equipment for Handiham Members. If you have equipment that you would like to donate to a Handiham Program member, please email Lucinda at Lucinda.Moody@allina.com or call 1-612-775-2290.
---
Help Needed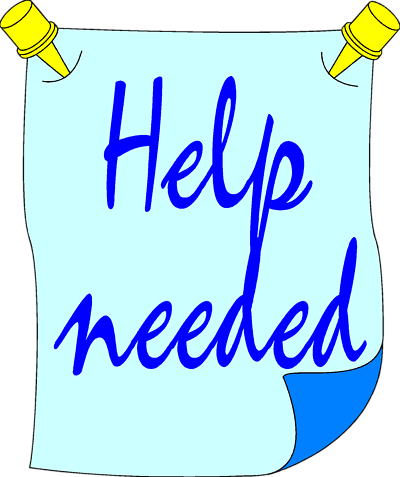 The Handiham Program needs contributors to Handiham World. Do you have a particular interest in amateur radio that you would like to share with others? Maybe you have a particular mode or band you like to operate and have learned a lot about. Or maybe you have some great stories to share from your experiences in the amateur radio hobby. Put your writing skills to work for Handiham World by sending your submissions to: Lucinda.Moody@allina.com.
We are looking for instructors for both operating skills and licensing classes. A background in teaching is not required. We have veteran instructors who are willing to mentor new teachers. Classes take place during the fall and spring semesters via Zoom. We have a group of instructors for each class, so you do not have to be available during every week of the semester. If you are interested in helping, please contact Lucinda.
We are always looking for more readers, including some with a background in teaching in STEM related fields, especially if you have also worked with students requiring accommodations. We also need some readers with a background in teaching in STEM related fields, especially if you have also worked with students requiring accommodations. This volunteer position requires you to use your own equipment to record, however, we will provide the reading materials. If you or someone you know would like to try reading material for the members only section, please contact me for more information on how to submit a demo recording.
We need help updating our available resources for members. If you are blind and enjoy using your ham radio or assistive technology related devices, your assistance is especially needed. It would be a big help to your fellow Handiham Members if you would record a tutorial or product review. These need to be sent in Mp3 format, and the Handiham Program reserves the right to edit the recordings as needed before publishing in the Members Only section of the Handiham.org website. Please contact me at Lucinda.Moody@allina.com or 612-775-2290 if you have any questions.
---
Check into our Handiham nets… Everyone is welcome!
How to find the Handiham Net:
The Handiham EchoLink conference is 494492. Connect via your iPhone, Android phone, PC, or on a connected simplex node or repeater system in your area.
The Handiham DMR Talkgroup and AllStar are not working at this time. Stay tuned for future updates.
The Handiham Net will be on the air daily. If there is no net control station on any scheduled net day, we will have a round table on the air get-together.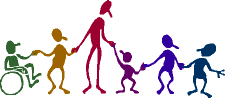 Our daily Echolink net continues to operate for anyone and everyone who wishes to participate at 11:00 hours CDT (Noon Eastern and 09:00 Pacific), as well as Wednesday evenings at 19:00 hours CDT (7 PM). If you calculate GMT, the time difference is that GMT is five hours ahead of Minnesota time during the summer.
Linda, N7HVF, poses a trivia question in the first half of the Wednesday evening session, so check in early if you want to take a guess. The answer to the trivia question is generally given shortly after the half-hour mark. A big THANK YOU to all our net control stations.
---
Membership
You can pay your Handiham dues and certain other program fees on line. Simply follow the link to our secure payment site, then enter your information and submit the payment.

Handiham annual membership dues are $15.00. The lifetime membership rate is $150.00.
MEMBERSHIP DUES PAYMENT LINK
If you want to donate to the Handiham Program, please use our donation website. The instructions are at the following link:
DONATION LINK
As always, while our other services require that you have a current Handiham Program membership, you do not have to be a member to receive the Handiham World E-Letter.
How to contact us
There are several ways to reach us.
Postal Mail:
Courage Kenny Handiham Program
3915 Golden Valley Road MR 78446
Golden Valley, MN 55422
E-Mail: handiham@allina.com
Preferred telephone: 1-612-775-2291
Toll-Free telephone: 1-866-HANDIHAM (1-866-426-3442)
Note: Tuesdays through Thursdays between 9:00 AM and 3:00 PM United States Central Time are the best times to contact us.
You may also call Handiham Program Coordinator Lucinda Moody, AB8WF, at: 612-775-2290.
73, and I hope to hear you on the air soon!
For Handiham World, this is Lucinda Moody, AB8WF
Handiham World is a compilation of assistive technology, operating skills, and Handiham Program news. It is published as a bi-weekly podcast and a brief update is released on the opposite weeks. Handiham World is available to everyone free of charge. Please email handiham@allina.com for changes of address, unsubscribes, etc. and include both your old and new email address.
Podcast: Play in new window | Download