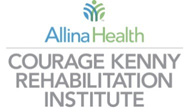 Courage Kenny Rehabilitation Institute Handiham World E-Letter for the week of April 28, 2022
This is a free news and information update from the Courage Kenny Handiham Program, serving people with disabilities in amateur radio since 1967.
Our contact information is at the end.
Listen here:
https://handiham.org/audio/handiham28APR2022.mp3

Get this podcast in iTunes:
https://itunes.apple.com/us/podcast/handiham-world/id1457854439?mt=2&app=podcast
RSS feed for the audio podcast if you use other podcasting software:
https://handiham.org/wordpress1/feed/podcast/
Subscribe or change your subscription to the E-mail version here.
---
Welcome to Handiham World.
In this edition:
A note from the coordinator
News in Assistive Technology
From the Mailbag
Interview of the Week
Ham Radio in the News
A Dip in the Pool
Website Update
Equipment Connection
Help Needed
Check into our nets!
…And more!
---
A note from the coordinator…
Welcome to this very special edition of Handiham World honoring the 55th Anniversary of the Handiham Program! This weekend marks 55 years of helping people with disabilities get involved in the amateur radio hobby. We have much to be thankful for as we contemplate our future and look back on those who brought us to this momentous occasion.
Starting tomorrow, Friday, April 29th, through Sunday, May 1st, we will hold our special event station honoring 55 years of serving people with disabilities in the amateur radio hobby. Last year, lots of contacts were made celebrating Handiham 54, and we hope that this year will be even bigger. You can use any band and any mode (including digital modes and VOIP) to work the event. It starts at 1900 UTC on Friday and ends at 1900 UTC on Sunday. So, get on the air and call or listen out for CQ Handiham 55!
In August, from the 8th through the 14th, we will be taking time to celebrate the 55th Anniversary of the Handiham Program during a weeklong virtual event. We will get to hear from numerous people who have participated in the Handiham Program over the years, attend classes in amateur radio operating skills, and get on the air for a special Handiham 55th Anniversary QSO Party. We look forward to having everyone join us for this very special week!
Are you planning to attend Dayton Hamvention this year? It's been a long time since the last one was held in 2019! The Handiham Program will have a booth again, booth 5001, and we are looking forward to seeing everyone there from May 20 – 22. We will have several volunteers helping out, and attendees will have the opportunity to see demonstrations of accessible radio equipment throughout the event. We look forward to visiting with everyone at Hamvention, so be sure to stop by the Handiham booth.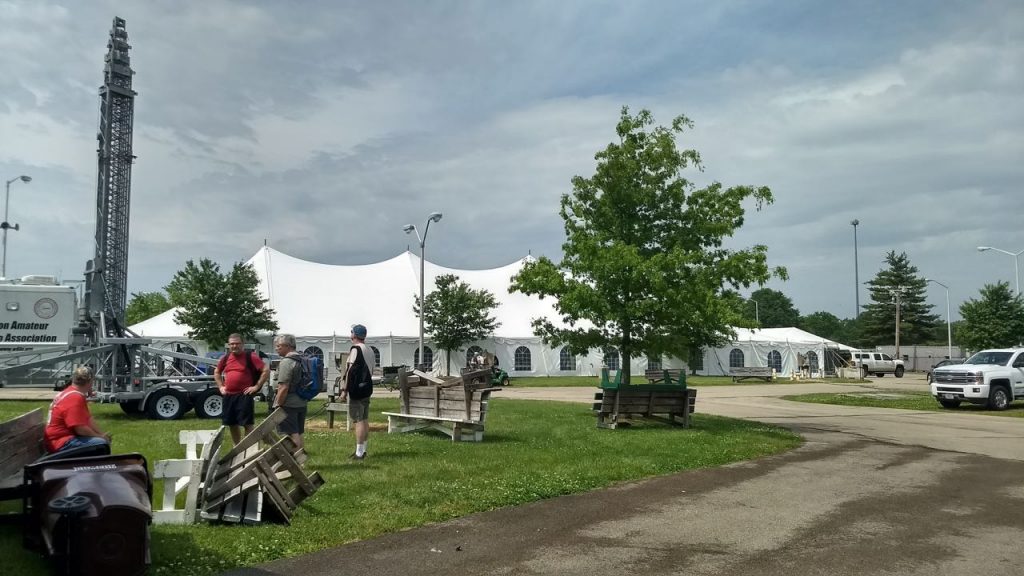 The Handiham AllStar and DMR links are up and running! Feel free to use these to connect to the Handiham Conference and join in the daily Handiham Radio Club nets. We are so grateful to everyone involved in this project!
The Extra Class is on week fourteen, and we covered numerous propagation topics, including some of the rarer ones such as aurora, meteor scatter, and transequatorial propagation. It's hard to believe we only have two weeks left for this class! There is a lot to cover each week to get through all the material included in the Extra Class exam, and just reviewing all the questions covered so far takes a few hours now. If you are just getting started in the ham radio hobby, we will be running a two-semester virtual Technician class starting this fall. You can contact Pemdy for an application.
The Intermediate Morse Code class is on week ten now, and the class is getting more challenging as we increased the code speed up to 12 words per minute this week. For this class, students work on improving their ability to copy and send, increasing their speed from around 5 words per minute to 13 words per minute. Students attend an interactive Zoom class once weekly, utilize practice recordings, and schedule one-on-one practice times with instructors. If this class sounds too advanced for you, the next virtual Basic Morse Code class is planned to start in September. You can reach out to Pemdy for an application if you are interested in joining us.

While we continue to work remotely, we still check our phone messages and return phone calls, and mail is picked up regularly. Of course, the best way to get in touch with us is via email.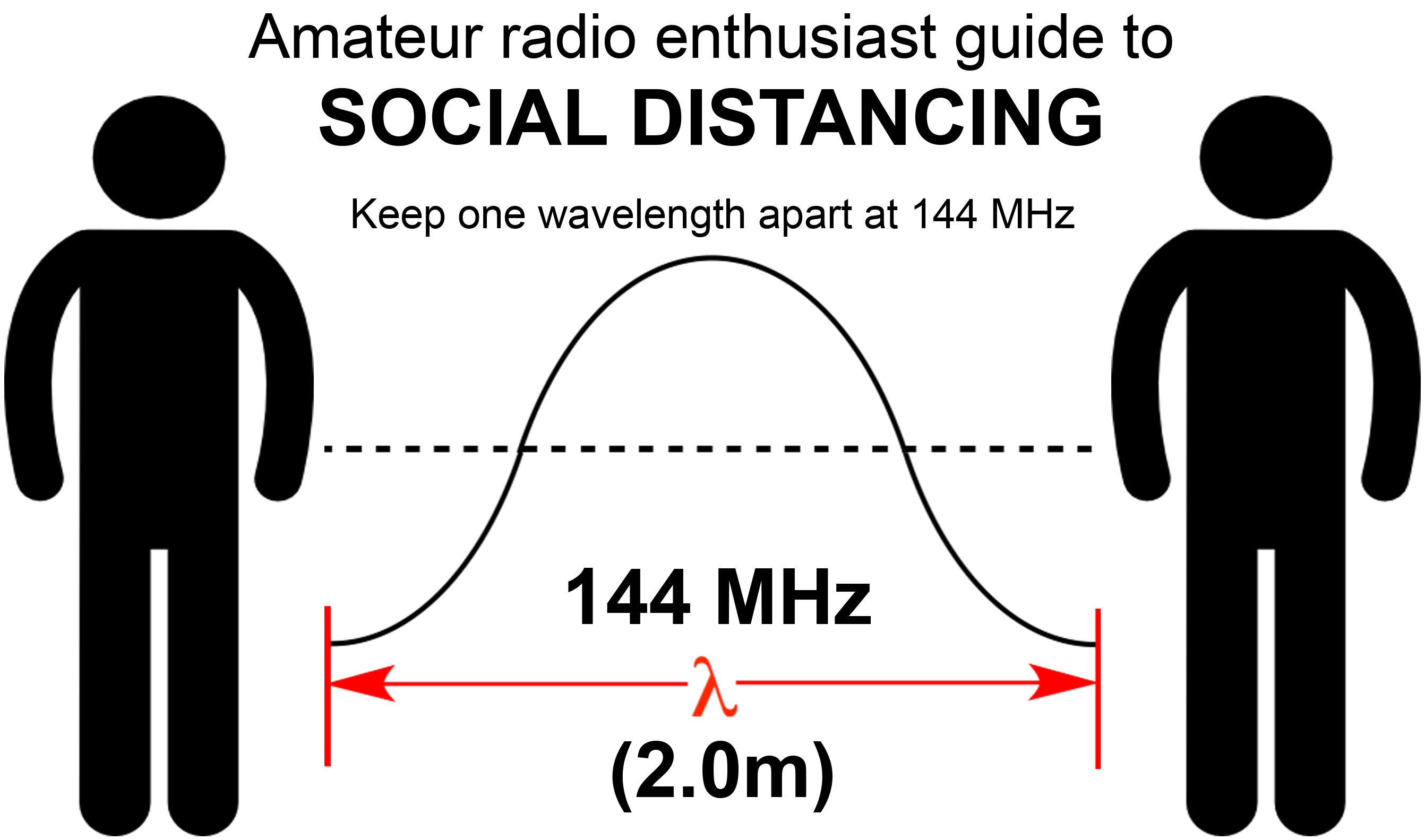 Along with the release of the new On the Air magazine, the magazine for beginner-to-intermediate ham radio operators, the ARRL is also doing a monthly podcast to take a deeper look at some of the topics and projects included in the magazine. The latest episode of the On the Air podcast (Episode 28) takes an in-depth look at digital multimeters. You can check it out at http://www.arrl.org/on-the-air-podcast.
If you are having trouble receiving your E-Letter, you can always go to https://handiham.org/wordpress1/weekly-e-letter/ to see the latest E-Letter. Additionally, you can go to https://handiham.org/audio/handiham.mp3 to listen to the current podcast. These links are updated each time a new E-Letter and podcast is released.
Pemdy and I will be working during our usual office hours next week. If you call the Handiham Program office, please leave a message, and we will return your call as soon as we are available. When you leave that message, don't forget to leave your name, phone number, call sign if you have one, and the reason for your call. Also, if you send an email, please include your name along with your call sign, and the reason for your email to speed up the response time. As always, if you need to update anything like your contact information, call sign, license class, membership, or members only log-in information, you can email us at handiham@allina.com.
In the E-Letter, there is an article about improved Twitter accessibility with image descriptions, another article about the importance of ham radio for emergency situations, and a very special interview with Tom, KB8TYJ, about the upcoming Handiham 55th Anniversary special event station this weekend. Of course, you can check out the regular articles you find in every issue of Handiham World.
Do you have a story to share about assistive technology or ham radio related activities? Please send your articles and stories via email to Lucinda.Moody@allina.com or by calling me at 612-775-2290.
---
News in Assistive Technology
Twitter Improves Accessibility with Image Descriptions
Twitter has rolled out the ability to add image descriptions on photos, making the social media platform more accessible to all users. Image descriptions, also known as alternative text, allow users to know exactly what images are about. When uploading a photo, the option to add up to a 1000-character description is available. To learn more, you can check out the following article at: https://attoday.co.uk/twitter-gets-accessible-with-image-descriptions-feature-for-disabled-people/.
You can also read a guide about how to add image descriptions at: https://help.twitter.com/en/using-twitter/add-image-descriptions.
---
From the Mailbag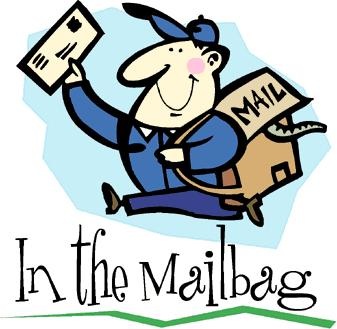 Have you ever wondered what it would be like to be a sought-after contact and to be on the receiving end of a pileup? Well, your chance to have this experience will be coming soon!

Specifically, on Friday, April 29, through Sunday, May 1, the Handiham Program will celebrate its 55th anniversary with a QSO party sponsored by the Handiham Radio Club, and all currently licensed Handiham Program members are welcome and encouraged to participate. The object is to work as many stations as possible during the contest period. Participants may use any amateur bands and modes to make contacts, including digital and VOIP modes. The contest will start at 1900 UTC on April 29th and run through 1900 UTC on Sunday, May 1st. Logs will be required and may be submitted by mail or email no later than June 1st. The exchange is simply name, call sign, signal report, and state, province, or country. One point will be given per contact. Please have contacts QSL direct to the Handiham Program. Plan to get on the radio and call CQ Handiham 55!

Tom, KB8TYJ
---
Interview of the Week
We are going to take a break from the Gratitude Gathering this week to air an interview with Tom, KB8TYJ, talking about the Handiham 54th Anniversary special event station last year. Tom is both a member and volunteer instructor in the Handiham Program. Currently, he is one of our Morse code instructors and an Elmer for Handiham Program members. Please join me to learn more about this weekend's special event station.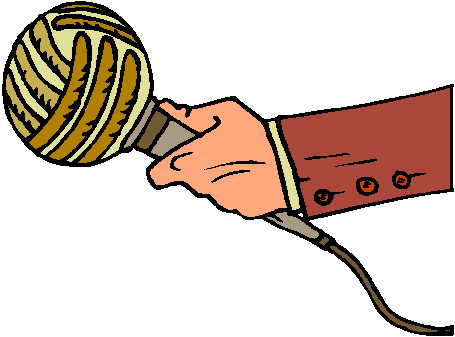 LM: We've got Tom here today, and we're talking about the 55th anniversary special event station. And you had so much fun last year working the 54th anniversary station. So, let's talk about it.

TB: Yeah, I really did. It was a very, very fun event. It actually was almost more fun than I expected. I'll give you the little history. I believe last year, the event started at 3:00 my time, 3:00 PM Eastern, which is 1900 Zulu, if my calculations are right. And I figured, all right, I'm just going to do a couple hours shift on 40 meters, and then we'll get on to other things. So, I set up on 40 meter phone, I had my TS-590, my ALS 600, and I started calling CQ Handiham 54. And band conditions were not that great. But as I went, I got more and more responses. And I think by the end of my shift, I had roughly 79 contacts, I think that's what my number was. But I had so much fun, I said, well, here's what I'm going to do, I'm going to grab something to eat and do a couple of other things. And maybe I'll get on a little later again because there's no real restriction, you can sign up for a shift or whatever, but you can operate anytime you want to. So, I think it was around 7:00 Friday night, I got on again. And 40 was wide open, it was just open all over the place. And I picked a frequency. If I remember correctly, it was 7215. And I just started calling CQ Handiham 54. I had pileups, I had all kinds of great conversations with people, tried to tell them a little bit about Handihams. I had QSOs with Handiham members.

TB: And here's the thing that really surprised me, and I'm hoping the same thing happens this year. As I said, I set up on 7215, I think it was, and I'm here to tell you, you guys know, some of you at least know, how 40 meters can get, particularly in the evening, very crowded, very active. And I kid you not I had a clear frequency all night. Somehow, the message must have gotten out or people just figured it out that this is a Handiham special event anniversary operation, and we're going to keep the frequency clear. It was so nice to be able to just sit there on 40 meters and have QSO after QSO after QSO, and I think I ended up with 224 contacts overall. So, what can I say? What can I say is this, if you guys have the ability, get on and operate Handiham, the 55th anniversary special event. You will have a lot of fun. And maybe I'll run across you, and we can have a contact.

LM: Well, you know, everybody that I talked to from last year that worked somebody for this worked you it seemed like. And so, it was a lot of fun afterwards to hear all the stories about working Tom. So, you were a popular station, I'm telling you.

TB: Well, it's fun. The last opportunity I ever had to work pileups was, I don't know if some of you remember, but the ARRL, back in 2014 I think it was, had their 100th anniversary QSO party, and it was an event that went on, I think it went on for a whole month if I remember correctly. And somehow, I got lucky enough to get in there to sign up for a shift. And it was so cool because I could use the W1AW call. I think I had to do W1AW/8, something like that. There was a rule, and you needed to append something to your call. I think it was your call district. But, you know, I worked pile-up then. And it was just a lot of fun. This time, I'm sure the pileups weren't as great, but they were still there. And it was just fun to see what you could do.

TB: And I don't have a great setup here, guys. I have, for 40 meters, I have an Alpha Delta DXCC antenna. That happens to be resonant on 40, which helps, but it's up maybe about 30 feet. Maybe it's up about 30 feet, and I just have My TS-590 and my ALS 600. So, I was running about 450, 500 watts. And that was it. And I bet you, I could have made probably just about as many contacts if I had just stuck to 100 watts, I really do, because it just worked so well. So, I would encourage anybody to give it a try. And we can talk about–I know that sometimes the issue of logging is a little bit intimidating for people because Lucinda is going to need a log. But maybe later in the interview at some point, I can do it individually, we can talk about how I solved the logging problem. And it's actually very simple. If you've got JAWS and you've got the N3FJP logging software, it can work really well. So, yeah, get on the air, have fun. That's what this thing is all about.

LM: Well, and let's talk about that logging, because that was really neat. And the log you sent me was so convenient to use.

TB: Okay. What I did, well, okay, let's first start, as you know, probably as many of you know, N3FJP, Scott Davis, he's from Maryland, I believe. He has developed a software package that turns out to be very accessible with Windows. I started using it back in 2000, I think it was, because at that time, it was the only logging program that even had a chance of working with JAWS. And I don't know if it kind of just happened by accident, but Scott developed this program, and it seemed to work. And Scott is the first one to admit to me, I've corresponded with him many times over the years, he's the first one to admit to me saying, you know, I don't know anything about JAWS, but I'm glad it works.

TB: And so, and he's been very good. We've tried to give him suggestions over the years to make it even better. And it turns out now that really, aside from a few quirks, this software is completely accessible. And it works very well with JAWS. And what I did is this, there was no program for the 54th Anniversary Handiham QSO party. So, I said, all right, what's the closest that would come to it. And we just need name and state if I remember correctly. And so, I figured, okay, the closest that's going to come to that is the software for the North American QSO Party, which is one of my favorite contests. It happens twice a year. I could have used Field Day, but that deals with ARRL sections. And as many of us know, there are states that have more than just one section.

TB: So, the North American QSO Party software is what I used. It really worked. All you have to do is get the software. If you don't have the N3FJP package, I think you can buy it for like $10 or something, you know, this particular contest software. And all you have to do is set it up. And then it's just right, just tab right through the entry fields–call sign, name, state, done. And then you can convert it to a Cabrillo file, which is basically a text file. And I can show anybody how to do that if you want me to, I'd be happy to help people on an individual basis if you need that. It's not hard, but it may be a little intimidating at first until you figure it out. And then once you do it, it's a piece of cake.

TB: Well, and it's easy to get a hold of you because they can email you at your call, which is KB8TYJ at ARRL dot net.

TB: Yep, yep, that'll work. And again, the first step would be get that software, and it just fills in everything for you. It fills in the time of the contact, it fills in all the other details. So, you really don't have to do that much. Now, the other thing you could do, I would think, and Lucinda, please comment on this, is I guess the other thing you could do is create just a simple text file in something like Notepad which I think would work, especially if you could configure the tab key somehow to go from field to field. I don't know, would that be acceptable, Lucinda, to you, or would you rather have the real Cabrillo file if people can do it?

LM: Well, if the people can do the Cabrillo file, that's great, but a text file also works great too.

TB: Yeah, just Notepad, you know, Notepad or a text editor, whatever you've got, Wordpad. And what Lucinda is interested in, and I don't want to speak totally for you, Lucinda, so jump in, is basically name and state and callsign. And then how many contacts did you actually make? Is that correct? Am I given the right picture here?

LM: Yeah, I just need to know the person's, the person's contact information as far as who made the contact, because the QSLs come to us here at the Program. So, I need the information to fill out a QSL card.

TB: Yeah, right.

LM: So, I need to know who you worked, when you worked them, give me a signal report, and, you know, where they are, that kind of stuff. Yeah.

TB: Yep. So, I guess what I'm trying to tell you is, don't let the logging intimidate you. Lucinda is very flexible. I found a system that works for me. And if others can use it, it'll probably make it a lot easier for Lucinda. But things can be worked out. It's not an issue that is unsolvable. If you've got a way to electronically do a log, you'd be all set. Now I guess another thing you could do is maybe keep your log in Braille and then later convert it to a, you know, type it in, convert it to a text file, or have somebody help you with that. But, again, if you can do it just right off the bat electronically, it just makes it a lot easier.

LM: Less work is always nice.

TB: Yeah. It's always nice. Less work, fewer steps.

LM: Yep. Yep. It's a good thing. So basically, I think what we're trying to tell everybody is, this is a lot of fun. Everybody's welcome to join. There aren't a lot of rules. You can work any mode, any band. Just let people know that you're working, you know, CQ Handiham 55.

TB: Yeah, that would be the, that would be the call right, Lucinda, CQ Handiham 55. That's all they need. Right?

LM: Yep. Nothing complicated.

TB: Nope, nothing complicated. And as I said, it's just, it is so much fun. And again, granted, I did it on single sideband phone, SSB phone. Again, 40 meters is what I chose. But you can choose anything. I mean, if you want to–I've often thought maybe it'd be kind of fun to see if I could do some in CW, and maybe I will this year. I don't know. We'll see. I just got so carried away with phone last year, I just stuck there. But you could do CW, you could do any other modes. So, be creative. That's the whole thing. Don't feel like you're limited to what I do. There's lots of, lots and lots of options out there.

LM: Yep. And the idea is to have fun. Get the word out about the Handiham Program, let people know that we're out here and having fun and playing radio.

TB: Now, let's review here, Lucinda. I just want to be sure that we're all on the same page. And I do have your announcement. I meant to read it before this, and I didn't get there. But this starts 1900 Zulu, which would be, well, 3:00 PM. Let's see, it'd be 3:00 PM Eastern, 2:00 PM Central. I think people can do the math. But it's 1900 Zulu on Friday, April 29. And here's the cool thing. It goes, am I correct, Lucinda? It goes until Sunday, May 1st at 1900 Zulu. So you got 48 hours. Am I right about that?

LM: You do!

TB: 48 hours! So what you can do–think about it. You can try different bands. Maybe you can try–maybe 10 meters will open up. Who knows? You could try 20 meters, you could try 40. And then late at night, if you get real adventurous and you have the capabilities, you could try 80 or 160. I mean, the sky's the limit here. And I guess my message would be, take advantage of it. I love nice long events like that because then you can get on when you have time. And you're not limited to say three hours.

LM: Right. And that was the idea of doing that because people are busy. They have things going on. They have their own lives. And we wanted to make it possible for them to still find time to have some fun with us.

TB: Yeah, yeah. And that's the name of the game guys, fun. Don't get stressed out. Don't, you know, if you're having trouble coping calls for some reason, that happens. Just have fun! And you can help spread the word about Handihams, which is also very nice. It was–I remember talking to a few people saying, well, I kind of heard of Handihams, but I really don't know that much about it. Tell me about it. So, I would tell them a little bit. I wouldn't go into huge detail, but I'd tell them a little bit and then give them the Handiham website. And I got any number of emails following up after this, saying, Thanks for this information about Handiham. I know a ham with a disability that I think could really benefit from this organization, so I'm going to contact them. And I would write back and say, great, if you have any more questions or you need any more help, let me know. That's what I'm here for.

LM: Yep, yep. So, we'll have lots of fun, we'll celebrate this big 55th anniversary, and it's going to be great. It's hard to believe literally, next weekend this is going to take place! That's officially the 55th anniversary of the Program.

TB: Here's the thing too. Last year was the first year we did this. It was really experimental. And here we're kind of tweaking it more as it goes. Just think, think about this, guys. Think about what the 60th anniversary QSO Party will be like. We may, I don't know, I mean, we may just take over the whole spectrum.

LM: It could happen.

TB: It could happen! Never say never.

LM: That's right. All the more fun!

TB: Yep.

LM: Well, thanks so much for chatting with me today and getting this recording done.

TB: All right. And thanks to Lucinda for putting it together. I know the ARRL knows about it. And that's again, every year we tweak it more, and the word's getting out. So, have fun, enjoy. And if I can help in any way, just email me at my call sign, Kilo Bravo 8 Tango Yankee Juliet at ARRL dot net. And my name is Tom, Tango Oscar Mike.

LM: That's great. Thanks so much, Tom. And we'll look forward to talking to you later. Maybe we'll do another one of these afterwards, so we can hear some stories.

TB: Oh, absolutely. There you go. You got one of those gatherings all figured out, now. We could just do that for the next one the next Handiham Gathering.

LM: That sounds like a good plan. We'll do that.

TB: All right. Well, thank you very much. And again, everybody get on the air. Have fun next weekend. Okay.

LM: Absolutely. Thanks so much.

TB: Thanks, Lucinda.
Stay tuned for a new interview airing in the next issue of Handiham World.
---
Ham Radio in the News
Amateur Radio Helps Rescue Injured California Outdoorsman
Ham radio proved once again to be a reliable means of emergency communications in California. A relaxing weekend of camping and fishing turned into a medical emergency when a member of an outdoors club fell, fracturing his hip while trying to reel in a catch. Due to the severity of his injury, he was unable to tolerate the two-hour trip to evacuate him over the rough terrain. Thankfully, one member of the group was a licensed ham, and he got on the radio to summon help. About an hour later, a helicopter was able to transport the injured man, and after surgery and a few days in the hospital, he is recovering at home.
But that wasn't all the that happened on that trip. As they were returning home, a stranded motorist flagged the group down for help getting to a location where he could make a phone call to AAA after his gas tank was punctured. A member of the group advised the motorist that he might want to consider getting his amateur radio license. To read the complete article, go to: http://www.arrl.org/news/amateur-radio-helps-rescue-injured-california-outdoorsman.
---
A Dip in the Pool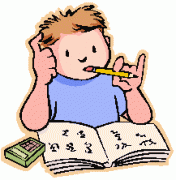 It's time to test our knowledge by taking a dip in the question pool…
Let's go to the Extra Class pool this week to a question about propagation modeling.
E3C01 What does the radio communication term "ray tracing" describe?
A. The process in which an electronic display presents a pattern.
B. Modeling a radio wave's path through the ionosphere.
C. Determining the radiation pattern from an array of antennas.
D. Evaluating high voltage sources for x-rays.
Ray tracing models a radio wave's path through the ionosphere and is part of the best propagation prediction tools. This makes answer B the correct choice. Even though ray tracing programs have been around a long time, it is only recently that hams have had access to them. The reality is that they still use a lot of processing power, so if you decide to generate a detailed 3D ray trace, you might want to brew a pot of coffee and find some rag chew contacts to keep you busy while you wait. It will be a while!
---
Website Update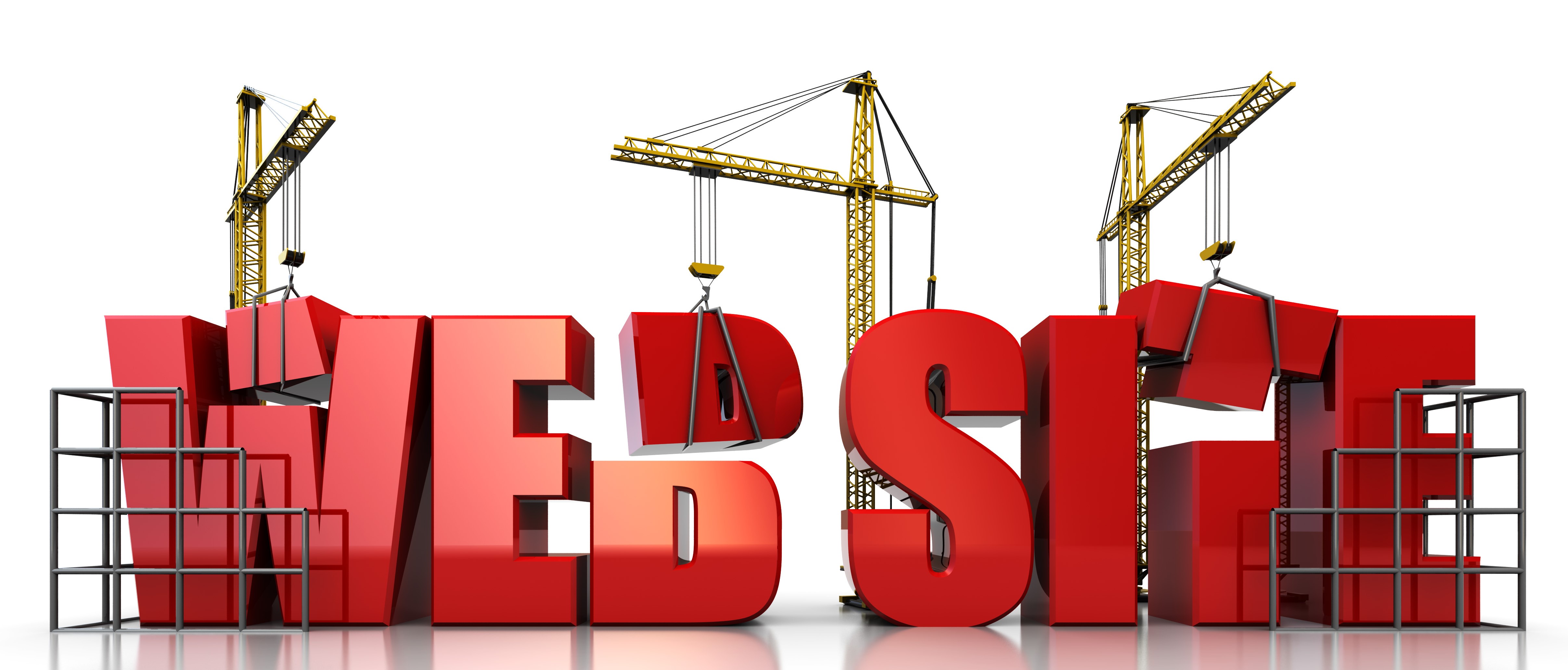 Here are the latest updates on the Handiham.org website. If you have any feedback about the website, I would love to hear from you. If you are a current member and your credentials are not allowing you to login to the site, please contact Pemdy for assistance at handiham@allina.com or 612-775-2291.
---
Equipment Connection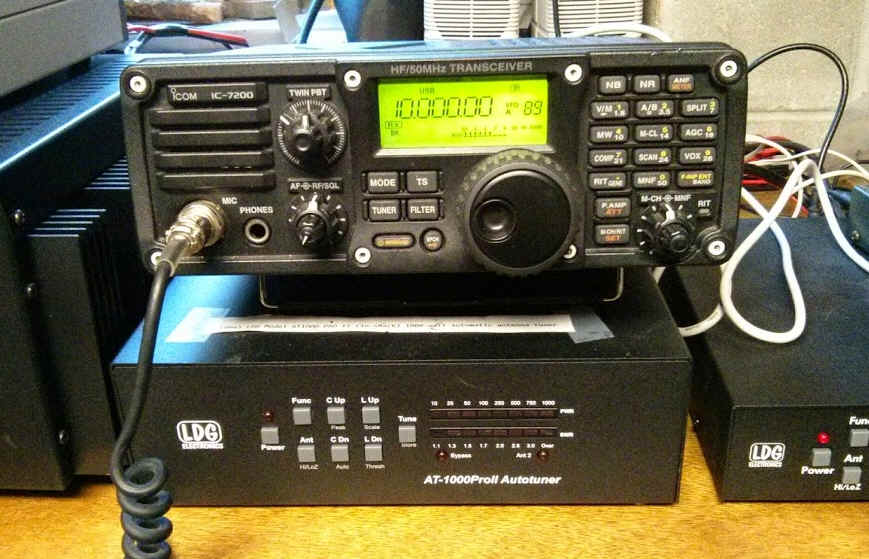 Equipment connections are happening, and the list is open! If you have a request for the Equipment Connection, contact me, leaving your name and phone number. I will call you to discuss your request. Please note that it may take several days for a return call due to all the other things going on in the Handiham Program. If you don't hear back from me after two weeks, you may contact me a second time. Additionally, if you have received any equipment from the Handiham Program during the last 12 months, you will automatically be placed at the bottom of the list so that others can also participate in the Equipment Connection.
Many thanks to the numerous people who have offered equipment for Handiham Members. If you have equipment that you would like to donate to a Handiham Program member, please email Lucinda at Lucinda.Moody@allina.com or call 1-612-775-2290.
---
Help Needed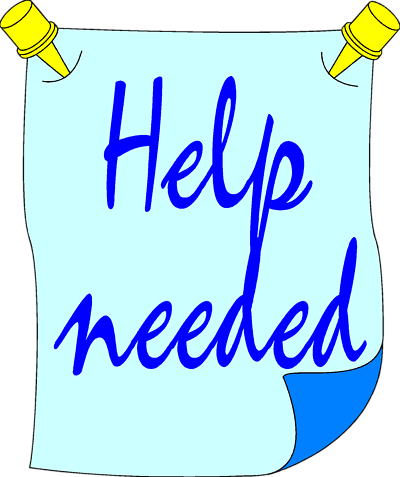 The Handiham Program needs contributors to Handiham World. Do you have a particular interest in amateur radio that you would like to share with others? Maybe you have a particular mode or band you like to operate and have learned a lot about. Or maybe you have some great stories to share from your experiences in the amateur radio hobby. Put your writing skills to work for Handiham World by sending your submissions to: Lucinda.Moody@allina.com.
We are looking for instructors for both operating skills and licensing classes. A background in teaching is not required. We have veteran instructors who are willing to mentor new teachers. Classes take place during the fall and spring semesters via Zoom. We have a group of instructors for each class, so you do not have to be available during every week of the semester. If you are interested in helping, please contact Lucinda.
We are always looking for more readers, including some with a background in teaching in STEM related fields, especially if you have also worked with students requiring accommodations. We also need some readers with a background in teaching in STEM related fields, especially if you have also worked with students requiring accommodations. This volunteer position requires you to use your own equipment to record, however, we will provide the reading materials. If you or someone you know would like to try reading material for the members only section, please contact me for more information on how to submit a demo recording.
We need help updating our available resources for members. If you are blind and enjoy using your ham radio or assistive technology related devices, your assistance is especially needed. It would be a big help to your fellow Handiham Members if you would record a tutorial or product review. These need to be sent in Mp3 format, and the Handiham Program reserves the right to edit the recordings as needed before publishing in the Members Only section of the Handiham.org website. Please contact me at Lucinda.Moody@allina.com or 612-775-2290 if you have any questions.
---
Check into our Handiham nets… Everyone is welcome!
How to find the Handiham Net:
The Handiham EchoLink conference is 494492. Connect via your iPhone, Android phone, PC, or on a connected simplex node or repeater system in your area.
The Handiham DMR Talkgroup on Brandmeister is 31990. On AllStar, it is available at node 47367.
The Handiham Net will be on the air daily. If there is no net control station on any scheduled net day, we will have a round table on the air get-together.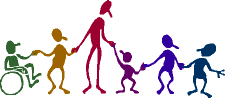 Our daily Echolink net continues to operate for anyone and everyone who wishes to participate at 11:00 hours CDT (Noon Eastern and 09:00 Pacific), as well as Wednesday evenings at 19:00 hours CDT (7 PM). If you calculate GMT, the time difference is that GMT is five hours ahead of Minnesota time during the summer.
Linda, N7HVF, poses a trivia question in the first half of the Wednesday evening session, so check in early if you want to take a guess. The answer to the trivia question is generally given shortly after the half-hour mark. A big THANK YOU goes out to all of our net control stations and to Barry, K9AMO, our net manager.
---
Membership
You can pay your Handiham dues and certain other program fees on line. Simply follow the link to our secure payment site, then enter your information and submit the payment.

Handiham annual membership dues are $15.00. The lifetime membership rate is $150.00.
MEMBERSHIP DUES PAYMENT LINK
If you want to donate to the Handiham Program, please use our donation website. The instructions are at the following link:
DONATION LINK
As always, while our other services require that you have a current Handiham Program membership, you do not have to be a member to receive the Handiham World E-Letter.
How to contact us
There are several ways to reach us.
Postal Mail:
Courage Kenny Handiham Program
3915 Golden Valley Road MR 78446
Golden Valley, MN 55422
E-Mail: handiham@allina.com
Preferred telephone: 1-612-775-2291
Toll-Free telephone: 1-866-HANDIHAM (1-866-426-3442)
Note: Tuesdays through Thursdays between 9:00 AM and 3:00 PM United States Central Time are the best times to contact us.
You may also call Handiham Program Coordinator Lucinda Moody, AB8WF, at: 612-775-2290.
73, and I hope to hear you on the air soon!
For Handiham World, this is Lucinda Moody, AB8WF
Handiham World is a compilation of assistive technology, operating skills, and Handiham Program news. It is published as a bi-weekly podcast and a brief update is released on the opposite weeks. Handiham World is available to everyone free of charge. Please email handiham@allina.com for changes of address, unsubscribes, etc. and include both your old and new email address.
Podcast: Play in new window | Download