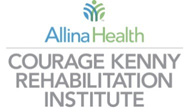 Courage Kenny Rehabilitation Institute Handiham World Weekly E-Letter for the week of March 29, 2021
This is a free weekly news & information update from the Courage Kenny Handiham Program, serving people with disabilities in Amateur Radio since 1967.
Our contact information is at the end.
Listen here:
https://handiham.org/audio/handiham29MAR2021.mp3

Get this podcast in iTunes:
https://itunes.apple.com/us/podcast/handiham-world/id1457854439?mt=2&app=podcast
RSS feed for the audio podcast if you use other podcasting software:
https://handiham.org/wordpress1/feed/podcast/
Subscribe or change your subscription to the E-mail version here.
---
Welcome to Handiham World.
In this edition:
A note from the coordinator
News in Assistive Technology
From the Mailbag
Interview of the Week
Ham Radio in the News
A Dip in the Pool
Website Update
Equipment Connection
Help Needed
Check into our nets!
…And more!
---
A note from the coordinator…
On April 30th, the Handiham Program will celebrate its 54th anniversary. That is a pretty special accomplishment for any organization! We will be celebrating with a QSO party, so stay tuned for more details to be released early next week.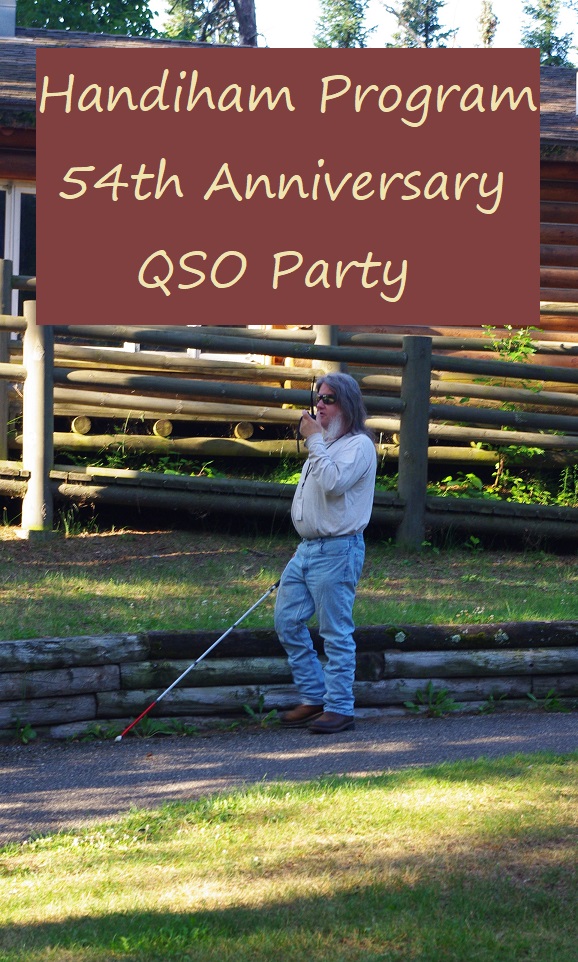 We are getting ready for our first virtual Technician Class series this summer. Classes will be held once weekly over Zoom, and students will get a recording of each class along with a list of the questions from the question pool that were covered in that week's class. To be added to the list for an application, please contact Pemdy.
We are already on our fifth week of the Intermediate Morse Code Class series. Students attend an interactive class using the Zoom platform and receive class recordings and practice recordings each week in Mp3 format. For this class, students start out knowing the letters, numbers, and prosigns. We focus on increasing their ability to copy, working toward a speed of around 13 words per minute by then end of the series. Of course, students will need to practice regularly outside of class to be successful. If you are looking for a basic class to begin your process of learning Morse code, you can contact Pemdy to be put on the list for an application for the class that is planned for September.

Due to the spread of COVID-19, we are not working from the office right now. We are still able to check our phone messages and return phone calls, and mail will be picked up as often as possible. Of course, the best way to get in touch with us during this time is via email.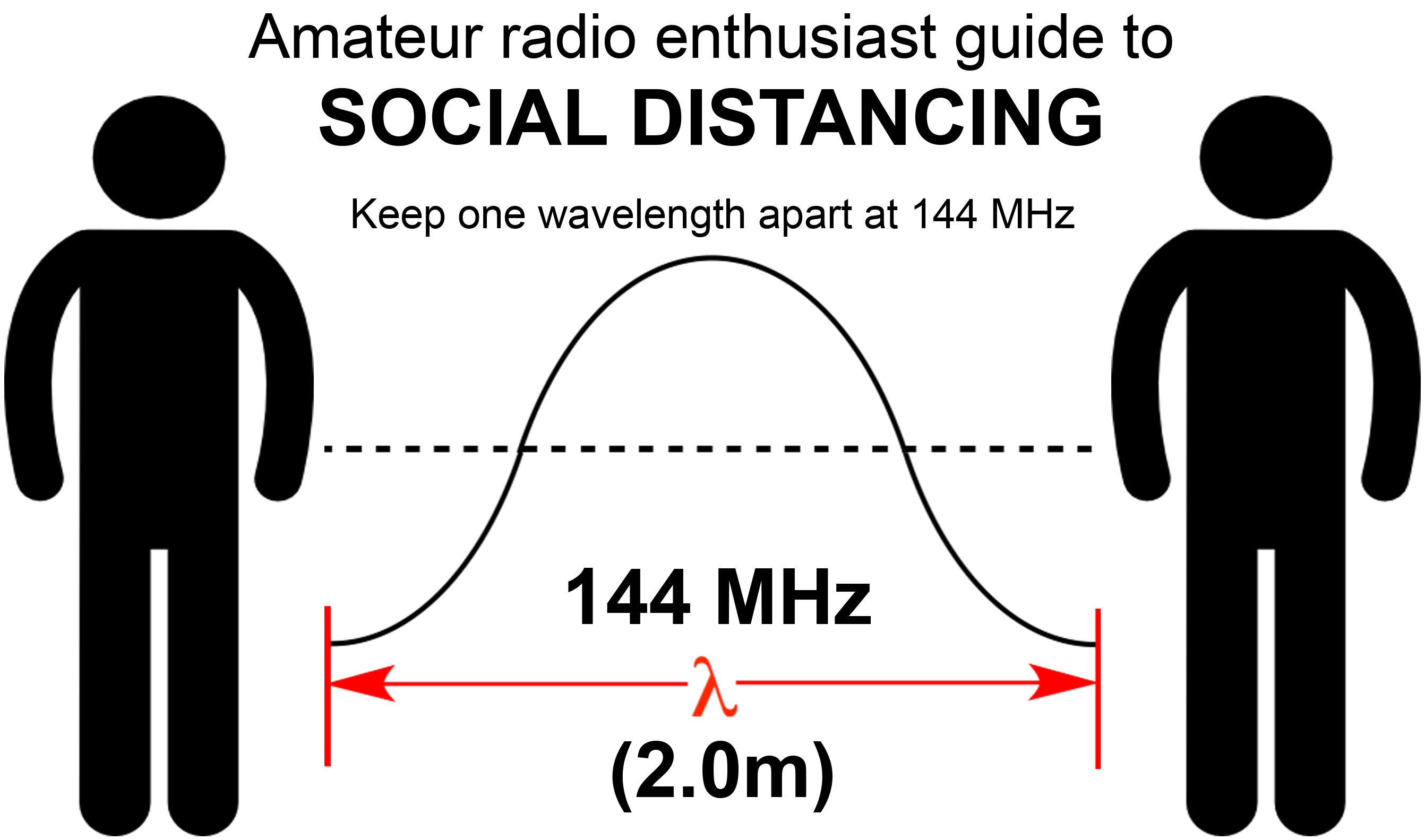 Along with the release of the new On the Air magazine, the magazine for beginner-to-intermediate ham radio operators, the ARRL is also doing a monthly podcast to take a deeper look at some of the topics and projects included in the magazine. The latest episode of the On the Air podcast (Episode 15) takes a deep dive into propagation and what the new solar cycle has in store for hams. You can check it out at http://www.arrl.org/on-the-air-podcast.
If you are having trouble receiving your E-Letter, you can always go to https://handiham.org/wordpress1/weekly-e-letter/ to see the latest E-Letter. Additionally, you can go to https://handiham.org/audio/handiham.mp3 to listen to the current podcast. These links are updated each time a new E-Letter and podcast is released.
Pemdy and I will be working during our usual office hours over the next two weeks. There will be no E-Letter on April 5th, so look for the next issue on April 12th. If you call the Handiham Program office, please leave a message, and we will return your call as soon as we are available. When you leave that message, don't forget to leave your name, phone number, call sign, if you have one, and the reason for your call. Also, if you send an email, please include your name along with your call sign, and the reason for your email to speed up the response time. As always, if you need to update anything like your contact information, call sign, license class, membership, or members only log-in information, you can email us at handiham@allina.com.
In the E-Letter, there is an article about the Omni Sense white cane tip, another article about resolving potential interference in the 70 cm band in New Mexico, and the next part of a new interview series featuring attendees from the recent February Gathering. Of course, you can also find the regular articles you see here each week.
Do you have a story to share about assistive technology or ham radio related activities? Please send your articles and stories via email to Lucinda.Moody@allina.com or by calling me at 612-775-2290.
---
News in Assistive Technology
Omni Sense White Cane Tip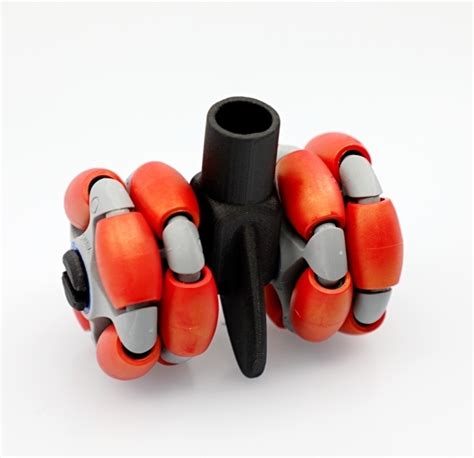 The new Omni Sense white cane tip is a great option for people who use constant contact cane techniques. The tip uses an omni-wheel design that allows the cane to move in all directions with improved sensory and auditory feedback while also not wearing out as quickly as conventional cane tips. Additionally, the cane offers improved indication of terrain changes. It is available in hook-on and slip-on attachment types and features easy cleaning, including being dishwasher safe. To learn more, check out the following website at: https://thelowvisionshop.com/Omni-Sense-White-Cane-Tip/p/282003032.
You can also watch a video at: https://youtu.be/KWwVXyE3BIo.
---
From the Mailbag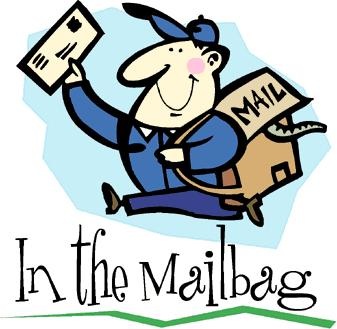 Hi Lucinda,

I heard the announcement about the upcoming QSO party commemorating the upcoming 54th anniversary of the Handiham Program. I wondered if someone could offer an explanation of what a QSO party is.

Thanks and 73,

Dick, WA0CAF
---
Hi Lucinda,

Basically, a QSO party is where stations try to make as many contacts as they can on various modes and bands during a designated time period. Points are given, and scores are calculated for the participants using logging software that is specifically designed for the particular contest.

Awards are often given to those with the highest scores either generally or with regard to specifically defined criteria. The particulars of a given QSO party will vary, but the general idea is the same, irrespective of the contest. That idea is to have fun and to enjoy racking up contacts with the other hams that are involved.

73,

Tom, KB8TYJ
---
Interview of the Week
On a very cold Saturday in mid-February, we held our first Member Gathering of 2021. During the event, members introduced themselves and shared what they would like to learn in amateur radio. Please enjoy the next part of this event.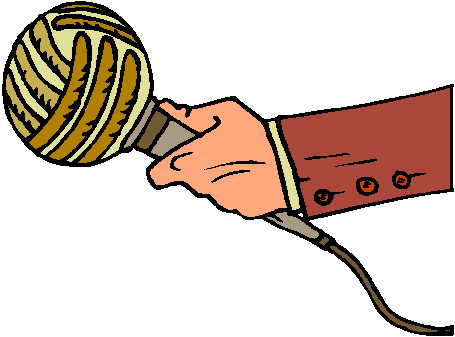 LM: Let's go grab whoever's got the Moto G Power. Go ahead.

MG: This is Maury, KA9TBU, in Wisconsin, Kilo Alpha 9 Tango Bravo Uniform. I guess for me, for amateur radio, I'd like to find out what I could do, or what I need to do to get on Echolink to check into that, I believe you have a net on two meters. And yeah, what equipment, I would need to be a part of that. And I'd like to find out if we have an HF net. Right now, I'm on 20 meters sideband. And two meters is all the capability I've got.

MG: The other issue is, I do a lot of Parks on the Air and special event stations. But I don't know anything about how these people log any of those contacts to get credit for them. On Parks on the Air, I probably worked about 1000 of them so far. And I don't show up anywhere on their records that I exist. But when I originally signed up, they sent me an email and said, yeah, I was in the system and everything was fine. And then they even send things on my Google phone thing here that I should be a mentor. But I can't really do that if I can't even get credit for the contacts I'm making. And the other, so I guess I'd like to see if we can get an HF net going. So, with that back to you, I guess.

LM: Okay. Sounds like you've got some good aspirations there. And, yeah, I know that for a lot of our members, they're using the N3FJP software for logging for their own personal logs. So that seems to be the one that most people in the Program are using right now. And yeah, you know, we used to have an HF net. Maybe we should work on getting that going again. That would be interesting. So, let's go real quick and grab Nick and then we'll go back to Maurice. Go ahead, Nick.

NB: Hi, my call sign is KE0WKX. I'm Nick from Rosemount Minnesota. My goal is to try to get more into the ARES program and to talk to the International Space Station. And that's my goals to talk to, Lucinda, and to be net control.

LM: Those sound like good goals there, Nick. So, keep working at that. I hear good things about you from people who've talked to you on the air. So, that's a good thing. Nick was one of our students, Technician Class students in 2019 at Radio Camp, and passed his Technician Class test there. So, that was a good thing. Let's go up now to Maurice. Go ahead.

MM: Things I'd like to know more about–digital modes, because I can actually hear them. I can't hear well enough for CW. Although, some people tell me I probably could. When I was at Helen Keller, they were discussing maybe put a buzzer on a keyer. But I don't think anyone around here knows how to do that. They do as you get much closer to the Helen Keller National Center in New York.

MM: I'm a General, and I do a lot of computer stuff. So, I certainly want to eventually learn how to interface the two, meaning amateur radio and computers. And QRP I think is something I want to get into because being here in California, you know, we can't put up anything big. So, I think that's pretty much where I'm at.

MM: And it's good to hear at least one familiar person as I was waiting, KE7ZUM. I know Sarah well. So, I think that's going to do it for me. Thanks for the opportunity. And I'm going to go back to listening. If anyone has any questions about how to do some of this stuff from an Apple perspective, certainly find a way to contact me. I'm doing most of my amateur stuff, now, on the Mac side. 73 everybody, and I'll keep listening here for a little bit longer before I have to deal with the next thing.

LM: We're so glad you're able to join us today, Maurice. And yeah, if anybody's got questions about using a Mac in amateur radio, using those products, Maurice is our expert. So, there's a resource for you. Thank you so much for being here today. And let's keep working our way through our list here. And next up is Moose. Go ahead and give your name, your call sign, your location, and what you want to learn in amateur radio.

MD: Hello Lucinda and everyone. This is Moose, KB1VUJ. Kilo Bravo 1 Victor Uniform Juliet. And what would I like to learn from ham radio? Well, I've already signed up for the next CW course. And I want to get through that this spring, and I'm getting to where I need to renew my Technician Class license.

MD: So, I was thinking of studying for the General Class license, which would be the next thing to do. And so that's what I'm looking forward to doing this year. And we're doing well over here in Maine. It's good to hear you and good to hear–I just joined the meeting, but it's good to hear folks in the meeting. So, thank you very much. And back to you.

LM: Well, thanks, Moose, and it's good to have you here as well. Glad you're able to make it in here and just in time to be in your slot on the lists. So, that worked out. And we're looking forward to seeing you in the upcoming class. Moose was in our basic Morse code class, and we had a lot of fun for those 12 weeks. So, we're looking forward to the next one as well.

MD: We sure did. And I've already signed up with Pemdy.

LM: Great, great. Well,

MD: Looking forward to it.

LM: And the first of March will be here before we know it. So,I think–

MD: Just two weeks.

LM: Yeah, it's coming fast. We're going to have fun again.

MD: Yeah, we will.

LM: Yup. Okay, next up here is Patti, KC9LYE, go ahead.

PG: This is Kilo Charlie 9 Lima Yankee Echo, Patty in Romeoville, Illinois, where it's, they said it's going to be 13 degrees the high today, but I doubt it, and it's snowy. Yikes!

PG: Anyway, I would like a fill if possible. At the beginning of the net, before it officially started, someone was talking about North American Talkbox, available on Echolink, a lady's net on March 3rd. If this is correct, I need a time for the net, please. The thing that I'd like to learn, I want to continue CW, which I am signed up for on March 1st. Not really looking forward to it, but I'm going to do it anyway, because I want to learn it. So, that's about all I have, Lucinda, so I'll send it back to you.

LM: Thanks, Patti. And we're going to go to Sarah next. And I think she's going to be able to give you that information that you're looking forward to, and we're looking forward to having you back in the Morse code class as well. So, Sarah, go ahead.

SA: All right, this is Kilo Echo 7 Zulu Uniform Mike, Sarah in Las Vegas. That's actually how I do check into every single net. So, I'd like to learn a lot. And I did have to, like I said in the chat, I did have to step away because there's a nice storm outside, and I was getting my field recorder out there except I forgot my windscreen. So, after I talk, I'm going to run outside and get the wind screen quickly attached to my recorder, so I don't get any wind sounds.

SA: But anyway, I almost reset the connection. I'm too used to being on the radio with a 45 second timeout. I'd love to learn a lot. I'm spending my time right now learning CW. I'm using the Koch method by myself because, you know, that's just–I just don't have time to take any classes because I work. And so maybe one day something will be offered at a time where I'm not working.

SA: To tell you the honest truth, I mean, I'd like to learn more about FT8, the digital text things even though I'm a horrible typist. And I know that absolutely no one can help me with this, but I'd love to actually learn how to improve the way I run nets because I use a nice little app called Net Logger except, when people give their call signs way too fast, or I tend to zone out, it drives them absolutely crazy when I'm asking for repeat five times.

SA: The lady that wanted to know about the ladies net and anyone else, it is every Wednesday from–I can do the time zones–8pm Eastern, 5 Pacific, and 1am UTC, and all time zones in between or on the North American Talkbox, All Star node 51448. And you can actually find the rest of the numbers that they have on their Facebook group because I don't have them memorized. Kilo Echo 7 Zulu Uniform Mike, back to net control.

LM: Thanks, Sarah. And I know we've got a number of people in the program that do actually record nets that they run just so they can go back and get those fills later on. Some people use that as a solution just so that they don't have to ask for the repeat after repeat because unfortunately, some hams won't slow down enough. It would be nice if people would just slow down because it actually makes it easier for everybody. But that is what some people choose to do. That's just one of the options. But boy, it's good to have you in here and hopefully you'll be able to make it back to some of our future events. I understand how work can keep you hopping and and rather busy but sure, glad to have you here. Next up is Steven Henry. Go ahead.

SH: Okay, good afternoon, everybody. This is Steven, Kilo Fox 5 Whiskey Tango India. I'm in Gonzales, Louisiana, which is about 20 miles southeast of Baton Rouge, Louisiana. And I got my license through the Handiham Program by studying in 2015. I got my General. So, what I want to do this year is I want to, I'd like to get my Extra.

SH: And I actually sold my Icom 7200 because it didn't have FM on it for 10 meters. So I'm gonna have to get a new radio. So my goal is to get back on the air. I do have two meter radio. But to be honest with you, I get kind of bored with two meters. And that's not trying to cast any aspersions on anyone. It's just that, you know, because of course I have a Kenwood TM-V71A, and it works well. But I don't have all these other different modes that people are using. So, I'm stuck to good old analog FM which works well, but it is a little depressing when you see the things you can't do.

SH: So what I'd like to do is get back on the air and not be discouraged, because it was discouraging because someone told me they went to a house–I got solar panels on my home, and they said well it might cause too much interference and you'd be wasting your money if you buy a radio. So, I haven't bought a radio, but I have to, you know, I have to get out of that and go buy one so I can get back on the air.

SH: So, anyway, let me throw it back to you, Lucinda. I'll be, as soon as that tape gets mailed off, I'm gonna have someone mail it off to you Priority Mail. It will have a box and a cartridge, and I will let you know. Thank you very much K5WTI, back to net control.

LM: Thanks, Steven. And just a little bit of info here. When I lived in Togo, West Africa, we had solar panels, and there was a lot of ham radio operating going on too. So, it was not a problem. I'm not sure who said you can't have the two together, but I would vehemently disagree. So, there's just my two cents on that one. I wouldn't let that stop me for nothing. Thanks so much for being out here. Next up is William Peters. Go ahead.

BP: This is Bill Peters, and my call sign is Kilo 1 Whiskey Mike Papa. I live in Southern California. I'm 35 miles north of San Bernardino, California. And you're absolutely correct on Stephen's problem there. I've got solar panels in my house, and don't worry about it because they have not given me one bit of trouble at all. And let's see, to go on, I am glad to hear Austin in there tonight, KA3 Triple T. Good evening, Austin, and 73 to you back over there.

BP: Well, I am interested in getting more familiar with the GD77 radio because I'm hoping that the left eye holds up a little bit longer and stuff so that I can get a little bit better situated. The right eye is not doing anything at all. It's blank. So that's about it, not much else. It's a pleasure meeting everybody on here.

BP: Anyway, we had quite a bit of rain yesterday and day before for my area here, which was needed, greatly appreciated because as you know, Southern California don't get a lot of rain most of the time. So, anytime we get some it's well, "recepted," if you have you can put it that way for sure. So, we're waiting for the next one to come around so that we can participate again. 73 to everybody. This'll be Bill, K1WMP, Southern California, back to net control.

LM: Thanks, Bill. It's good to have you here today. And we'll look forward to having you back at future events. I think this is the first one of these that you've made it to but we'll definitely look forward to hearing from you again.
Stay tuned for the next part of this interview airing in the next issue of Handiham World.
---
Ham Radio in the News
Cooperative Effort Under Way to Resolve Potential 70-Centimeter Interference Issue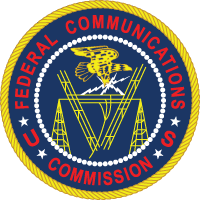 The ARRL, the FCC, and the US Department of Defense are working together to address the possibility of amateur radio interference on the 70 cm band with a future missile control system in New Mexico. The amateur radio service is secondary for the frequencies involved. An investigation showed that the potential problem was with RF control links on a linked repeater system. Repeater owners in the area are being asked to re-coordinate their link frequency to one that will not interfere. Some 32 links will need to be changed, and owners were notified via mail that they have until May 31st to do so. To learn more, go to: http://www.arrl.org/news/cooperative-effort-under-way-to-resolve-potential-70-centimeter-interference-issue
---
A Dip in the Pool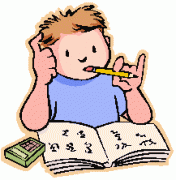 It's time to test our knowledge by taking a dip in the question pool…
Let's go to the General Class pool this week to a question about broadcasts on the ham bands.
G1B04 Which of the following transmissions is permitted?
A. Unidentified transmissions for test purposes only.
B. Retransmission of other amateur station signals by any amateur station.
C. Occasional retransmission of weather and propagation forecast information from U.S. government stations.
D. Coded messages of any kind, if not intended to facilitate a criminal act.
A general rule to remember is that broadcasting is usually prohibited on the ham bands. Broadcasting consists of one-way transmissions to multiple stations without establishing a contact with any specific station. There are some permissible amateur radio broadcasts, however. One example is broadcasting code practice from W1AW. Additionally, the FCC rules permit occasional retransmission of weather and propagation forecast information from U.S. government stations, making answer C the correct choice.
---
Website Update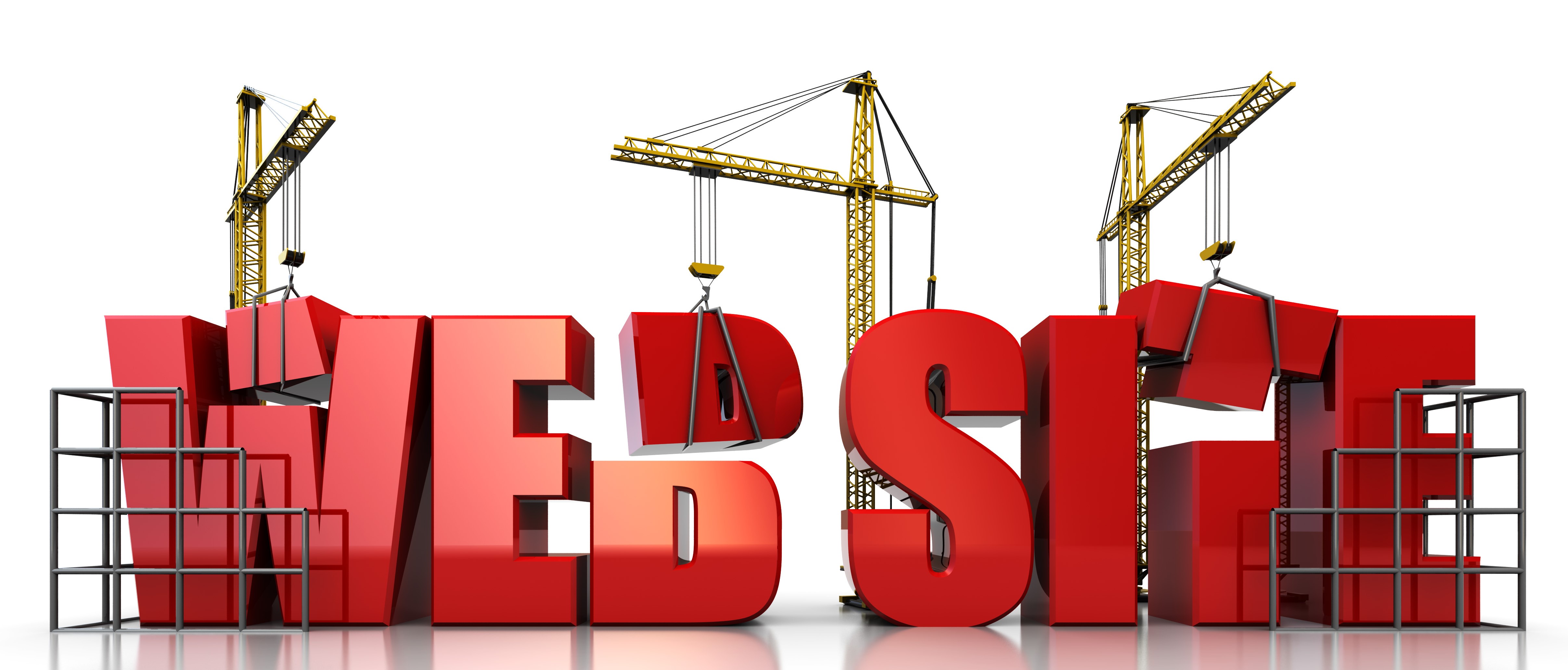 Here are the latest updates on the new Handiham.org website. Don't forget to monitor the site for updates throughout the week. When changes are made, I will post to the website. You can also find the latest updates any time by going to https://handiham.org/wordpress1/website-updates/. If you have any feedback about the website, I would love to hear from you. If you are a current member and your credentials are not allowing you to login to the site, please contact Pemdy for assistance at handiham@allina.com or 612-775-2291.
---
Equipment Connection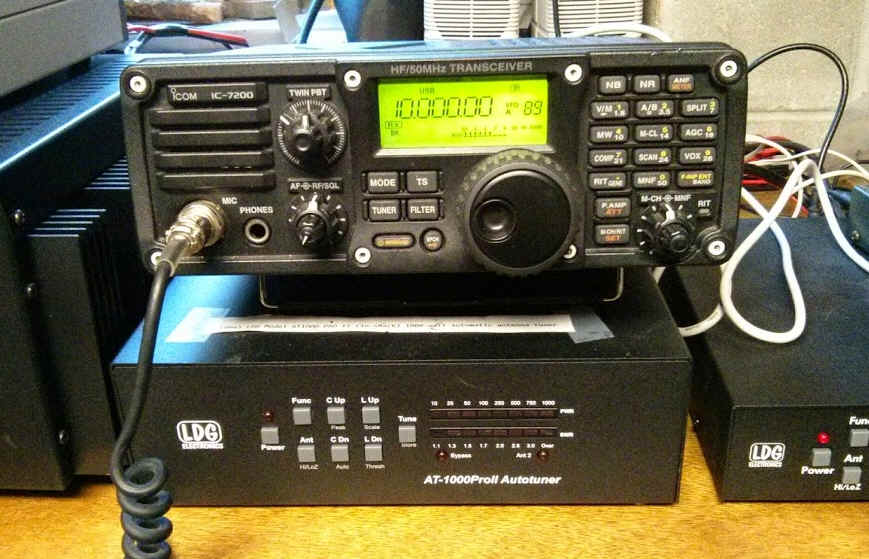 Equipment connections are happening, and the list is open! If you have a request for the Equipment Connection, contact me, leaving your name and phone number. I will call you to discuss your request. Please note that it may take several days for a return call due to all the other things going on in the Handiham Program. If you don't hear back from me after two weeks, you may contact me a second time. Additionally, if you have received any equipment from the Handiham Program during the last 12 months, you will automatically be placed at the bottom of the list so that others can also participate in the Equipment Connection.
Many thanks to the numerous people who have offered equipment for Handiham Members. If you have equipment that you would like to donate to a Handiham Program member, please email Lucinda at Lucinda.Moody@allina.com or call 1-612-775-2290.
---
Help Needed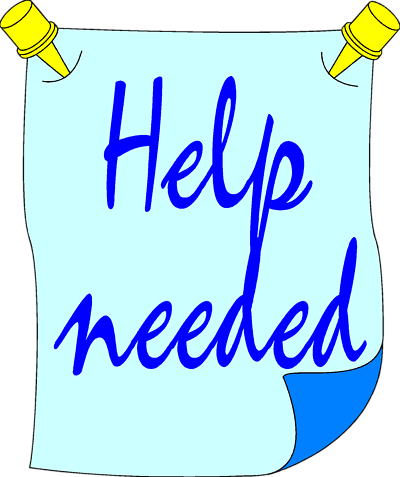 The Handiham Program needs contributors to Handiham World. Do you have a particular interest in amateur radio that you would like to share with others? Maybe you have a particular mode or band you like to operate and have learned a lot about. Or maybe you have some great stories to share from your experiences in the amateur radio hobby. Put your writing skills to work for Handiham World by sending your submissions to Lucinda.Moody@allina.com.
We are always looking for more readers, including some with a background in teaching in STEM related fields, especially if you have also worked with students requiring accommodations. We also need some readers with a background in teaching in STEM related fields, especially if you have also worked with students requiring accommodations. This volunteer position requires you to use your own equipment to record, however, we will provide the reading materials. If you or someone you know would like to try reading material for the members only section, please contact me for more information on how to submit a demo recording.
We need help updating our available resources for members. If you are blind and enjoy using your ham radio or assistive technology related devices, your assistance is especially needed. It would be a big help to your fellow Handiham Members if you would record a tutorial or product review. These need to be sent in Mp3 format, and the Handiham Program reserves the right to edit the recordings as needed before publishing in the Members Only section of the Handiham.org website. Please contact me at Lucinda.Moody@allina.com or 612-775-2290 if you have any questions.
I want to say a big thank you to those who have made or volunteered to make tutorials for the Members Only portion of the website. We have already had a number of members step up to offer their services, and their help is greatly appreciated! We also have some new readers who are working on some books, so keep watching for website updates as we add more content.
---
Check into our Handiham nets… Everyone is welcome!
How to find the Handiham Net:
The Handiham EchoLink conference is 494492. Connect via your iPhone, Android phone, PC, or on a connected simplex node or repeater system in your area.
The Handiham DMR Talkgroup on Brandmeister is 31990. On AllStar, it is available at node 47367.
The Handiham Net will be on the air daily. If there is no net control station on any scheduled net day, we will have a roundtable on the air get-together.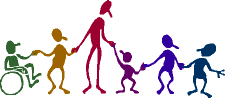 Our daily Echolink net continues to operate for anyone and everyone who wishes to participate at 11:00 hours CDT (Noon Eastern and 09:00 Pacific), as well as Wednesday evenings at 19:00 hours CDT (7 PM). If you calculate GMT, the time difference is that GMT is five hours ahead of Minnesota time during the summer.
Doug, N6NFF, poses a trivia question in the first half of the Wednesday evening session, so check in early if you want to take a guess. The answer to the trivia question is generally given shortly after the half-hour mark. During the Friday Mid-day net, Jim, KE5AL, asks a question from the current Extra Class pool. The answer is given at the end of the net. A big THANK YOU to all of our net control stations and to Diane, KK6LOE, our Net Manager.
---
Membership
You can pay your Handiham dues and certain other program fees on line. Simply follow the link to our secure payment site, then enter your information and submit the payment.

Handiham annual membership dues are $15.00. The lifetime membership rate is $150.00.
MEMBERSHIP DUES PAYMENT LINK
If you want to donate to the Handiham Program, please use our donation website. The instructions are at the following link:
DONATION LINK
As always, while our other services require that you have a current Handiham Program membership, you do not have to be a member to receive the Handiham World E-Letter.
How to contact us
There are several ways to contact us.
Postal Mail:
Courage Kenny Handiham Program
3915 Golden Valley Road MR 78446
Golden Valley, MN 55422
E-Mail: handiham@allina.com
Preferred telephone: 1-612-775-2291
Toll-Free telephone: 1-866-HANDIHAM (1-866-426-3442)
Note: Tuesdays through Thursdays between 9:00 AM and 3:00 PM United States Central Time are the best times to contact us.
You may also call Handiham Program Coordinator Lucinda Moody, AB8WF, at: 612-775-2290.
73, and I hope to hear you on the air soon!
For Handiham World, this is Lucinda Moody, AB8WF
The weekly e-letter is a compilation of assistive technology, operating information, and Handiham Program news. It is published on Mondays, and is available to everyone free of charge. Please email handiham@allina.com for changes of address, unsubscribes, etc. Include your old email address and your new address.