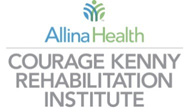 Courage Kenny Rehabilitation Institute Handiham World Weekly E-Letter for the week of Wednesday, January 23, 2019
This is a free weekly news & information update from the Courage Kenny Handiham Program, serving people with disabilities in Amateur Radio since 1967.
Our contact information is at the end.
Listen here:
https://handiham.org/audio/handiham23JAN2019.mp3
Get this podcast in iTunes:

RSS feed for the audio podcast if you use other podcasting software:
http://feeds.feedBurner.com/handiham
Subscribe or change your subscription to the E-mail version here.
---
Welcome to Handiham World.
In this edition:
A note from the coordinator
News in Assistive Technology
From the Mailbag
Interview of the Week
Ham Radio in the News
A Dip in the Pool
Website Update
Equipment Connection
Help Needed
Check into our nets!
…And more!
---
A note from the coordinator…
A Dip in the Pool is back! That was the most requested addition to Handiham World, so we resurrected it for you to enjoy. This week, we have a question from the Extra Class pool. It is not a really difficult one, so don't be afraid to try it even if you are not studying for that license yet.
Pemdy mailed out the 2019 Volunteer Compliance Training. If you are a Handiham Program volunteer and you are having trouble completing it, please contact her for assistance. With camp coming up later this year and all the other activities that are increasing in the Handiham Program, we need to make sure all our volunteers are up to date!
If you are having trouble receiving your E-Letter, you can always go to https://handiham.org/wordpress1/weekly-e-letter/ to see the latest E-Letter. Additionally, you can go to https://handiham.org/audio/handiham.mp3 to listen to the current podcast. These links are updated each time a new E-Letter and podcast is released.
I will be away on vacation, but Pemdy will be in the office during her usual hours next week. Because of my vacation, there will be no Handiham World next Wednesday. Look for the next issue on February 6. If you call the Handiham Program office, and we do not answer, please leave a message. When you leave a message, don't forget to leave your phone number. Also, if you send an email, please include your name along with your call sign if you have one to speed up the response time. As always, if you need to update anything like your contact information, call sign, license class, membership, or members only log-in information, you can email us at handiham@allina.com.
In the E-Letter this week, there is a link to a survey to have input about NVDA updates, an article about an emergency communications group, and a new interview with John Glass, NU6P. Of course, you can also find the regular articles you see here each week.
Do you have a story to share about assistive technology or ham radio related activities? Please send your articles and stories via email to Lucinda.Moody@allina.com or by calling me at 612-775-2290.
---
News in Assistive Technology
Influence NVDA Development by Completing a Survey
With so many issues open on Github, the people working on NVDA would like some feedback to know which issues are most important to NVDA Users. Please check out the following link and fill out the survey to help direct which problems are addressed first: https://docs.google.com/forms/d/e/1FAIpQLScXTe1_l52wVsDdvJNpAQ7qiU7A141BaugI8XuVxKz0A1TFNQ/viewform
---
From the Mailbag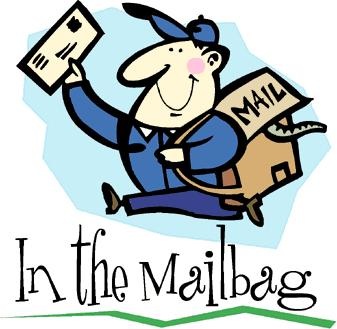 How I became a ham

In 1974, my brother Howard, (and I owe him thanks, forever, for doing this), on a Friday night, brought up north where I lived in northern Michigan, a Hallicrafters SX-111 receiver. He put up a piece of wire on my curtain rod for an antenna, and my goodness, HF came alive for me! I first started listening that weekend to nets and contests. I was hooked! Oh yes, I was!

He also gave me a code key and a code tape with Wayne Green, W2NSD,
teaching me the code. I didn't do much with it at first, just kept listening to my receiver. I'm blind here, and I didn't know how I would study the theory. But on a Saturday in December of 1976, he took me over to Joe, WB8DMC's QTH.

By this time, I had been listening to nets and contests for over two years, and we moved back to East Detroit. I went with Howard to Joe's house. He said, "Harry, you want to get on the air on my radio? Did I want to get on the air? You bet I did, especially when I was on 75 meter phone and heard W8JUP, in Montague, calling CQ. I knew him from listening on my receiver, and now, maybe I could work him! And sure enough, I knew the lingo. So Joe said, "Harry, go ahead and call him." I said, "W8JUP, this is WB8DMC, you copy?" Did he copy me? Oh yes, he did! 20 over 9 on the west coast of Michigan. Now I'm talking to this guy who I heard all these years. This for me was like meeting a famous baseball player or rock star!

Then after that QSO, he said, "I hear you like contests, huh?" How would you
like to work one? He should not have asked me that question, but I told him I did. He went on 40 meters with those great Drake twins, transmitter and receiver! That weekend, they had the WAS Bicentennial Contest on. I worked I have no idea how many stations. I was really hooked now, hooked enough to go home and start working on the code.

Every morning at the Michigan School for the Blind, I studied the code on my tape recorder and was so excited to get home on the weekend from school. I began to copy code on HF and got faster and faster. There is no better way to get better at copying code then to copy it in actual QSOs on HF!

I took the code test in June and passed it on the first try! I also said to the radio club guys, "I'm blind. I need the theory in braille. Can someone help me, please?" Oh, did they ever help me. They found a wonderful woman in the Detroit area who did braille, and she brailled the entire license manual. I read it, got the theory down, and passed my test in June of '77.

Then, on Tuesday, July 26, 1977, I'm sitting at home, and mom was at work, and I didn't know if I passed the test or not. You didn't know in those days, until you either got the license or the failure notice. Every day, I would get the mail out of the mailbox! Well, that Tuesday morning, I got the mail out of the box, I brought the mail in, and that night when mom got home from work she said, "You got something from the FCC." She opened it instantly, and it was my ham radio Novice license! I had passed my Novice license, and my call was WD8OEP! Maybe some of you worked me back then.

But it gets even better. We moved back up north to Sage Lake, Michigan. I
couldn't get on the air because I had no station, but in February 1978, a miracle happened! It was the middle of the afternoon, and I was very depressed. I had nothing to do at home, and I could not get on the air! All of the sudden Lloyd, WB8ENT, calls me, and says, "Trippy, (that's what he called me, because that's what my family calls me, because there are 3 people in my family named Harry, so it's triple), I have a surprise to bring over to the house to you. Are you going to be home?" I said, "Yes, I'll be here." It was a sure thing I would be there, because we were having a snow storm, and I could not go anywhere.

In 15 minutes, there was a knock at my door. Lloyd, Bob, who is now KB8EV, and Marty, WD8MRB, were standing at my door. And Lloyd said, "Trippy, would you like to get on the air today?" What could I say, but absolutely I would! He said, "We've got to go in your bedroom. I have something to put on your desk." We went in there, and he put down a Heath Kit HW8 and a little power supply for me. It was his rig and power supply that I could borrow until I could afford to buy my own rig.

Then, after he hooked that up, they all went outside in that snow storm and put up a 15 meter coaxial dipole. I wish I had went outside to feel how they made it. I've only seen copper wire dipoles and insulated wire dipoles. Then, they come back in the house, and they turn it on. Lloyd said, "Trippy, slip these headphones on, and 15 meters was alive! Back then the Novice Round-Up was on, and N6LK was calling CQ Novice Round-Up.

Now, I had my code key still that I practiced with back in '76, and they hooked up the key to the HW8. And I called N6LK, and he got me on the 1st call! I logged him on my tape recorder log, and I was off and running! I worked 15 meters that night until it died about 9PM! Needless to say, I woke up early Sunday morning, about 7:30, and turned on the rig and worked more stations on 15 meters! So, there's my story, and I'm sticking to it, hihi!

If anyone wants to use my story to get people hooked on ham radio and
to get their license, please use it to your hearts content!

73,

Trippy, AC8S
---
Interview of the Week
John Glass, NU6P, participated in an interview this week. Please join me for the first part of our conversation.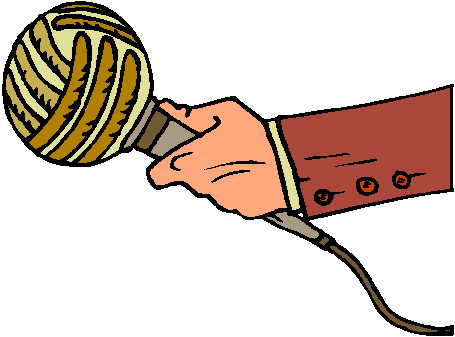 LM: Today for an interview we have John Glass, NU6P, from Saratoga, California, and we're going to start out with how John got interested in amateur radio. Welcome, John!

JG: Well, thank you, Lucinda. I have had an interest in radio ever since I was very young. My interest in ham radio was actually a result of my dad who had served in the Navy in the 1950s. While he was in the Navy, he knew a couple of ham radio operators. He didn't really know a lot about ham radio, but he knew enough that when I was growing up, he thought it was a good hobby for me to get involved with.

JG: So, when I was 8 years old, my parents bought me a ham radio for my birthday. It was a Radio Shack Astronaut 5. It was a five-band radio that included AM and FM. It had a short-wave band, the aircraft band, and, most important for me, it had the VHF high-band which went from 144 to 174 MHz. Of course, that included the 2-meter band.

JG: So, I started listening to local ham radio operators, and at first, I didn't really know who these people were. I didn't know what the ham radio service was. It was obvious that these people knew each other. They were talking about local radio clubs, working DX on the low bands, and all kinds of interesting things. So, I let my dad listen to this one day, and he said they were ham radio operators. He noticed how interested I was, so for Christmas, he bought me a Morse code oscillator and some code tapes, so that I could start learning the Morse code and have a way to practice sending it. He knew that for a ham radio license, you had to pass a Morse code test that would involve both sending and receiving.

JG: In addition to getting me the code oscillator and the tapes, he also bought a copy of the ARRL license manual so that I could start studying for the Novice license. Unfortunately, we didn't know any local hams at that time. I did learn the code on my own, but when I started reading through the license manual, (I was nine years old at this point), some of the information was a little technical for me. And, since I didn't have an Elmer and a ham station that I could go visit and see somebody actually making contacts and so forth, I kind of lost interest until we moved across town three years later, moving next door, actually two doors away, from a kid who was three years older than me. He had his General license, had his HF station set up, and was able to show it to me. That's what really got me interested in studying for my license.

JG: During that time, there was a science teacher at our local junior high school who was a ham. And he convinced the school administration to allow him to offer a ham radio class as an elective that students could take. In addition to his ham radio class, he set up a radio club at the school. We had a couple of sections Rohn 25 tower with a tri-band beam and dipoles for 40 and 80 meters. So, we were able to have a real station that students could use. Over about a 10-year period, he licensed some 400 kids who got their Novice licenses as a result of his class, and I was one of them.

JG: So that's really how I got my start in ham radio. I got my Novice license when I was 12 years old in 1974. At that time, the Novice license holder had access to 80 meters, 40 meters, 15 meters, and 10 meters, and we were CW or Morse code only. There were no voice privileges at that time for the Novice licensee. So, it really allowed us to get on the air and build up our code speed and become really proficient using Morse code. For me, when I went a year later to upgrade to my General license, which at that time had a 13 word per minute code requirement, I was able to pass that code test with no problem.

LM: So, this all really started, though, from radio that you were given at age 8.

JG: It really did. I was so intrigued by listening to the local hams on 2 meters talking about everything from the hobby of ham radio to personal interests they had and things their kids were doing in school. It just sounded like a really great group of people that I wanted to become a part of.

LM: You know, one of the things that struck me about your story was, what if there had been an Elmer for you at age 8, somebody that could have helped explain that theory in an accessible way?

JG: You know, that's a really good question. I have a feeling looking back on it that with the level of interest I had a that time, if I had had an Elmer, it's very possible that I would have gotten my Novice license when I was 8 or 9 years old.
Stay tuned for the next part of our interview with John.
---
Ham Radio in the News
When Cellphones Stop Working, These Hams Have a Plan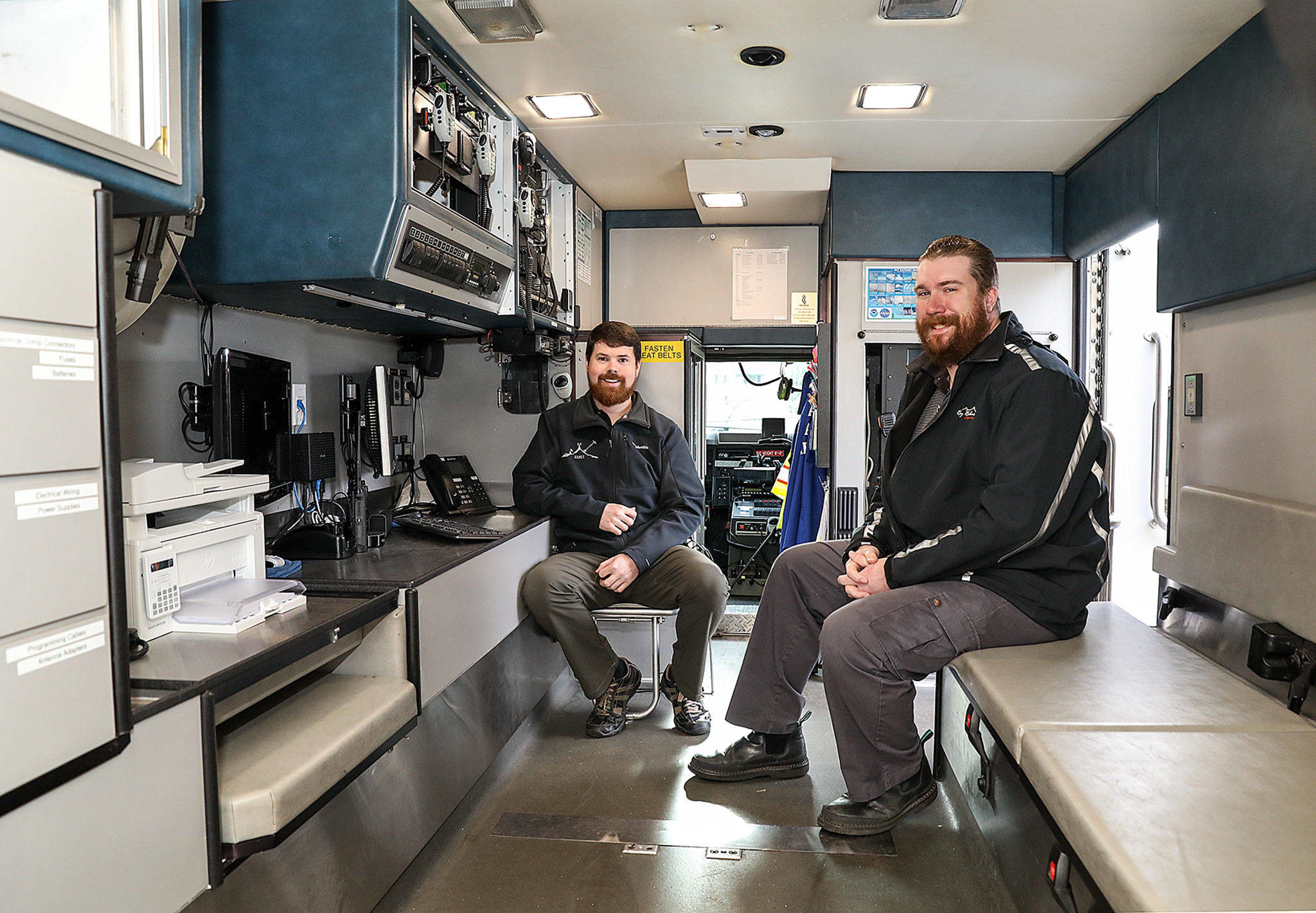 Ham radio operators have volunteered their time and talent to outfit a retired ambulance, repurposing it as a communications vehicle for use in disasters and emergencies. They know that at times, cell towers fail, making amateur radio the only reliable means of communication for people who need assistance. You can read more at the following link: https://www.heraldnet.com/news/longtime-friends-will-be-vital-to-marysville-in-an-emergency/?fbclid=IwAR1y9NN5MkVbWxrfGpSz2Ou3hfcgBDcoXkAOtGLqpROBtMVUUKgc4JLJNvo
---
A Dip in the Pool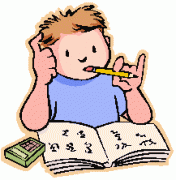 It's time to test our knowledge by taking a dip in the question pool…
Let's go to the Extra Class pool, to a question about vertical antennas:
E9C11 asks: How is the far-field elevation pattern of a vertically polarized antenna affected by being mounted over seawater versus rocky ground?
Possible answers are:
A. The low-angle radiation decreases
B. The high-angle radiation increases
C. Both the high- and low-angle radiation decrease
D. The low-angle radiation increases
Let's say you purchased a new vertical antenna. Everything you have read about vertical antennas says the antenna will perform best when mounted over a good grounding system. That usually means running a set of ground radials out in every direction from the base of the antenna to increase soil conductivity. In this question, however, we are asked about the DX performance of a vertical antenna over two different kinds of grounds. One, the rocky ground, is inherently a poor conductor. It is exactly the kind of ground that calls for an extensive radial system to be added to make a vertical work at all. The question poses mounting a vertical over "seawater" and is asking what difference that would make. We know from elementary school science that seawater contains salt and that salt water is a good conductor. So, the question is suggesting that our vertical will experience a performance change when mounted over a good conductor. That makes answer D, "The low-angle radiation increases," the correct choice. Key words in the question are "far-field", which tell us that we are looking for a low angle of radiation that is more likely to result in DX contacts. If you have owned or now own a ground-mounted vertical antenna and have been disappointed in its performance, you may want to consider adding more radials (or any at all if you have none), and you will be surprised at how much better the antenna will work. Don't get caught up in the precise length of the radials either. Just put out as many as you can and get ready to work some DX!
---
Website Update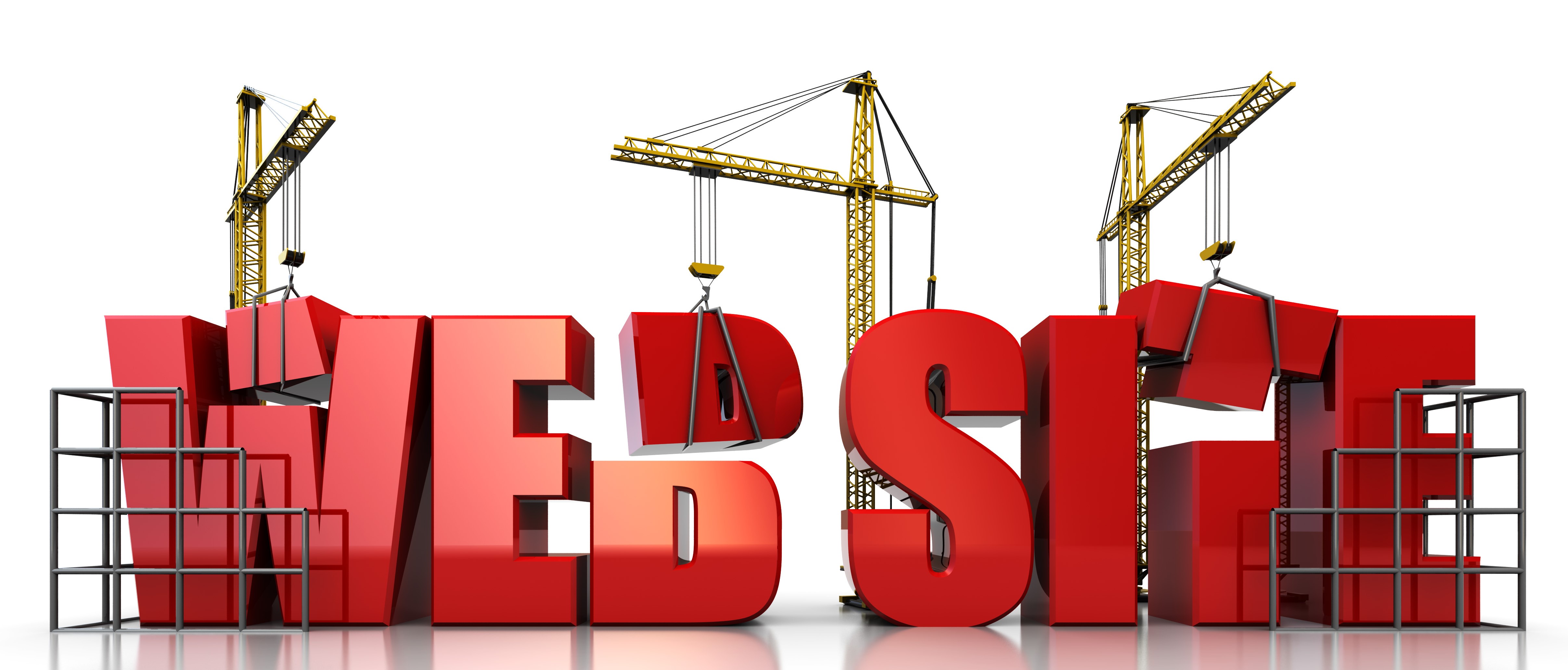 Here are the latest updates on the new Handiham.org website. Don't forget to monitor the site for updates throughout the week. When changes are made, I will post to the website. You can also find the latest updates any time by going to https://handiham.org/wordpress1/website-updates/. If you have any feedback about the website, I would love to hear from you. If you are a current member and your credentials are not allowing you to login to the site, please contact Pemdy for assistance at handiham@allina.com or 612-775-2291.
---
Equipment Connection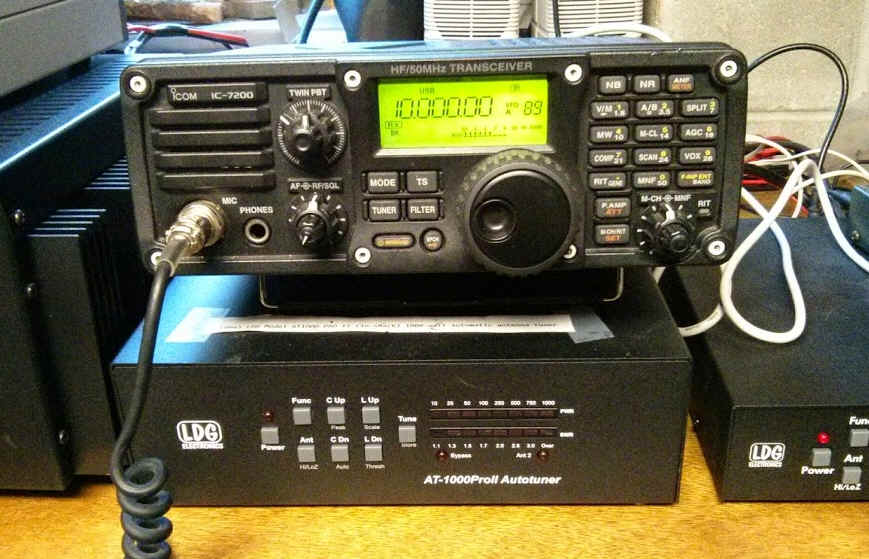 Equipment connections are happening, and the list is open! If you have a request for the Equipment Connection, contact me, leaving your name and phone number. I will call you to discuss your request. Please note that it may take several days for a return call due to all the other things going on in the Handiham Program. If you don't hear back from me after two weeks, you may contact me a second time. Additionally, if you have received any equipment from the Handiham Program during the last 12 months, you will automatically be placed at the bottom of the list so that others can also participate in the Equipment Connection.
Many thanks to the numerous people who have offered equipment for Handiham Members. If you have equipment that you would like to donate to a Handiham Program member, please email Lucinda at Lucinda.Moody@allina.com or call 1-612-775-2290.
---
Help Needed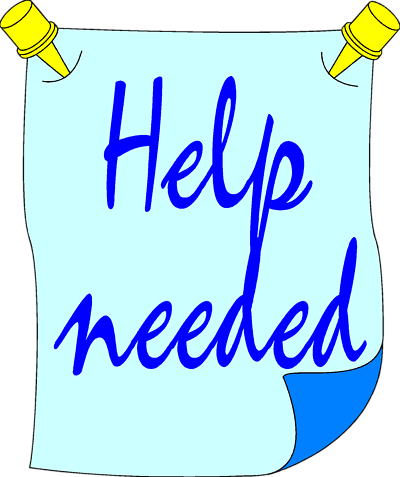 The Handiham Program needs contributors to Handiham World. Do you have a particular interest in amateur radio that you would like to share with others? Maybe you have a particular mode or band you like to operate and have learned a lot about. Or maybe you have some great stories to share from your experiences in the amateur radio hobby. Put your writing skills to work for Handiham World by sending your submissions to Lucinda.Moody@allina.com.
The Handiham Program needs more readers. While we need some regular readers, we also need some with a background in teaching in STEM related fields, especially if you have also worked with students requiring accommodations. This volunteer position requires you to use your own equipment to record, however, we will provide the reading materials. If you or someone you know would like to try reading material for the members only section, please contact me for more information on how to submit a demo recording.
We need help updating our available resources for members. If you are blind and enjoy using your ham radio or assistive technology related devices, your assistance is especially needed. It would be a big help to your fellow Handiham Members if you would record a tutorial or product review. These need to be sent in Mp3 format, and the Handiham Program reserves the right to edit the recordings as needed before publishing in the Members Only section of the Handiham.org website. Please contact me at Lucinda.Moody@allina.com or 612-775-2290 if you have any questions.
I want to say a big thank you to those who have made or volunteered to make tutorials for the Members Only portion of the website. We have already had a number of members step up to offer their services, and their help is greatly appreciated! We also have some new readers who are working on some books, so keep watching for website updates as we add more content.
---
Check into our Handiham nets… Everyone is welcome!
How to find the Handiham Net:
The Handiham EchoLink conference is 494492. Connect via your iPhone, Android phone, PC, or on a connected simplex node or repeater system in your area.
The Handiham DMR Talkgroup on Brandmeister is 31990. On AllStar, it is available at node 47367.
The Handiham Net will be on the air daily. If there is no net control station on any scheduled net day, we will have a roundtable on the air get-together.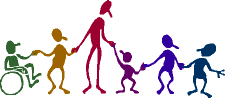 Our daily Echolink net continues to operate for anyone and everyone who wishes to participate at 11:00 hours CDT (Noon Eastern and 09:00 Pacific), as well as Wednesday evenings at 19:00 hours CDT (7 PM). If you calculate GMT, the time difference is that GMT is six hours ahead of Minnesota time during the winter.
Doug, N6NFF, poses a trivia question in the first half of the Wednesday evening session, so check in early if you want to take a guess. The answer to the trivia question is generally given shortly after the half-hour mark. A big THANK YOU to all of our net control stations.
---
Membership
You can pay your Handiham dues and certain other program fees on line. Simply follow the link to our secure payment site, then enter your information and submit the payment.

Handiham annual membership dues are $12.00. The lifetime membership rate is $120.00.
MEMBERSHIP DUES PAYMENT LINK
If you want to donate to the Handiham Program, please use our donation website. The instructions are at the following link:
DONATION LINK
As always, while our other services require that you have a current Handiham Program membership, you do not have to be a member to receive the Handiham World E-Letter.
How to contact us
There are several ways to contact us.
Postal Mail:
Courage Kenny Handiham Program
3915 Golden Valley Road MR 78446
Golden Valley, MN 55422
E-Mail: handiham@allina.com
Preferred telephone: 1-612-775-2291
Toll-Free telephone: 1-866-HANDIHAM (1-866-426-3442)
Note: Mondays through Thursdays between 9:00 AM and 2:00 PM United States Central Time are the best times to contact us.
You may also call Handiham Program Coordinator Lucinda Moody, AB8WF, at: 612-775-2290.
73, and I hope to hear you on the air soon!
For Handiham World, this is Lucinda Moody, AB8WF
The weekly e-letter is a compilation of assistive technology, operating information, and Handiham Program news. It is published on Wednesdays, and is available to everyone free of charge. Please email handiham@allina.com for changes of address, unsubscribes, etc. Include your old email address and your new address.