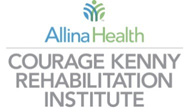 Courage Kenny Rehabilitation Institute Handiham World Weekly E-Letter for the week of Wednesday, September 12, 2018
This is a free weekly news & information update from the Courage Kenny Handiham Program, serving people with disabilities in Amateur Radio since 1967.
Our contact information is at the end.
Listen here:
https://handiham.org/audio/handiham12SEP2018.mp3
Get this podcast in iTunes:

RSS feed for the audio podcast if you use other podcasting software:
http://feeds.feedBurner.com/handiham
Subscribe or change your subscription to the E-mail version here.
---
Welcome to Handiham World.
In this edition:
A note from the coordinator
News in Assistive Technology
From the Mailbag
Interview of the Week
Ham Radio in the News
Website Update
Equipment Connection
Help Needed
Check into our nets!
…And more!
---
A note from the coordinator…
November will be here before we know it. Applications were sent out this week. If you have not already signed up to receive an application for the 2018 Amateur Radio and Assistive Technology Conference to be held at the Embassy Suites at the Minneapolis-St. Paul Airport on November 7-10, please contact Pemdy as soon as possible. We have some scholarship funds to help people on a sliding scale with the cost of attendance, however, there will be no assistance with travel expenses. If you require the services of a care attendant, you will need to bring them with you. We will have volunteers available as sighted guides. Pemdy and I look forward to seeing everyone at the conference and having a good time demonstrating and testing accessible ham radio gear and assistive technology.
While I will be out of the office next week, we will have an E-Letter on Wednesday as usual. It looks like Pemdy will be in the office during her usual hours over the next week. We continue to experience high call volumes, so please be patient about return phone calls. The best times to reach us are Monday through Thursday between 9 am and 2 pm Central Time in the United States. If you leave a message, please give us your phone number. Also, if you send an email, please include your name along with your call sign if you have one to speed up the response time. Don't forget, if you need to update anything like your contact information, call sign, license class, membership, or members only log-in information, you can email us at handiham@allina.com.
In the E-Letter this week, there is a link to an article about some new software from Freedom Scientific, and interesting article from Ken KB3LLA about Nemeth Braille, a story about preparation for Hurricane Florence, and the third part of our interview with Craig Martin, KY0O. Of course, you can also find the regular articles you see here each week.
Do you have a story to share about assistive technology or ham radio related activities? Please send your articles and stories via email to Lucinda.Moody@allina.com or by calling me at 612-775-2290.
---
News in Assistive Technology
Introducing FSCamDSBridge, the software that makes your Freedom Scientific camera product available to any Windows app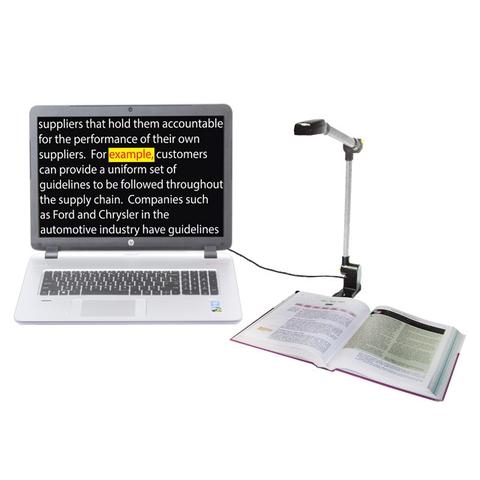 Freedom Scientific released software that allows users to connect their Freedom Scientific camera with any Windows app that utilizes a camera. It only requires a one-time software install to allow your Freedom Scientific camera to be found by any Windows app looking to access a camera. You can learn more at the following link:
http://blog.freedomscientific.com/introducing-fscamdsbridge-the-software-that-makes-your-freedom-scientific-camera-product-available-to-any-windows-app/
You can find the Freedom Scientific Document Camera Driver (FSCamDSBridge) for KNFB Reader and other Third-party Video Apps at the following link: https://www.freedomscientific.com/Downloads/HardwareDrivers/DirectShowBridge
---
From the Mailbag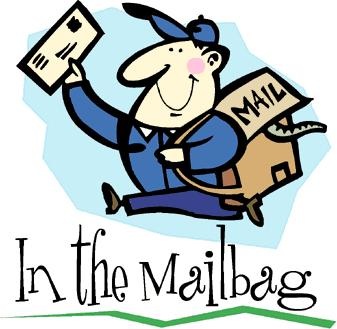 The importance of the use of Nemeth Braille when teaching math and science to students who are blind or visually impaired has proven itself to be a valuable tool in providing science access. Dr. Abraham Nemeth, a totally blind mathematician, understood the importance of having a concise way of converting mathematical content in Braille. He experienced frustration while growing up because he knew he had a love for numbers and mathematics.

Unfortunately, the Braille system in the first half of the Twentieth Century did not support mathematics. Thus, he developed his own personal code that later served as the foundation for the Nemeth code for Mathematics and Science Notation (1972) revision. He learned at a very young age that it was important for blind kids to have an understanding as to what print looked like, including what print mathematical symbols look like.

He adopted several conventions in the Nemeth code that communicate this information. For example, the dots 4, 5 for superscript and the dots 5, 6 for subscript can indicate a direction based on where they are placed in the Braille cell. Superscripts are written to the top right of a base number or term and subscripts are written to the lower right of a base number or term.

The Braille indicator provides a sense of direction. Further, Dr. Nemeth's use of dots 1, 2, 3, 5, 6 and dots 2, 3, 4, 5, 6 for the open and close parenthesis symbols provide a sense of opening and closing parenthesis as sighted kids experience with print. The comparisons may not always be one to one, however, there is implied meaning throughout the Nemeth code.

Further, since Dr. Nemeth was familiar with LaTeX, and he knew this was a mainstream form of communication for mathematicians, he could emulate rules of LaTeX into the Nemeth code. When a Nemeth code Braille reader learns LaTeX, many parallels are easily identified. It is this very valuable, useful feature that can easily be overlooked by persons who are not involved in STEM education.

It is this advantage over other proposed Braille math systems that helps the Nemeth code function as a Braille math system. The Nemeth Code for Mathematics and Science Notation has proven itself time and time again to be one of the most powerful access tools for students who are blind or visually impaired. Blind STEM professionals use this Braille math system every day in their professional lives. If we continue to see the value of the Nemeth code, it will be used. When we turn our heads towards the practicality of Nemeth code and consider starting with a new system, much of this practicality will likely be lost upon another new system. Dr. Nemeth was himself a genius with a vision for Braille literacy in mathematics.

Note: For those readers wishing to learn more about using LaTeX to embed equations in Word documents; see the article by Dr. John Gardner at:
http://www.access2science.com/jagqn/WordLatex.html

Ken KB3LLA
---
Interview of the Week
Craig Martin, KY0O, joined me for a phone interview a few weeks ago. He has been in the amateur radio hobby for many years and is an accomplished Elmer. Please enjoy the third part of his interview.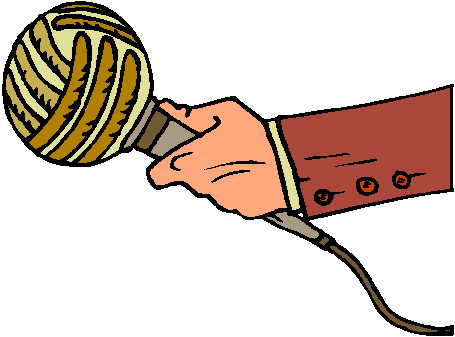 CM: I worked a lot of interesting QRP. One of the things my friend and I that do a lot of QRP, we take a radio in the car and go out into the country, and the noise drops off. What would normally be an S9 noise signal no longer even moves the meter. That's just unbelievable. Five watts into Europe from cars all the time. The Europeans, if you are into DX, will listen for QRP. If you are running QRP, say so.

LM: I know my dad talked about when he was in Togo, working QRP stations out of the US. There was one guy that he had regular ragchews with from Texas that he worked QRP.

CM: I would certainly be interested in putting together a podcast, once I learn how to do that, about how to do QRP as a blind person. QRP is not necessarily an easy thing to do. It takes a little bit of skill.

LM: Yes. That would definitely be an interesting topic for a podcast. We would certainly enjoy that. Have you done any emergency communications?

CM: Oh, yeah. I am a member of the local region of the American Red Cross. I am part of their response technology team. I'm kind of on stand-by. I don't deploy because I am not in that great of health. But at one time, I was part of the response technology team, now called the disaster technology team. They had communications vehicles, we all were certified in using the equipment on those vehicles. They had both commercial and amateur radio equipment and could go to any location and then connect via satellite to the internet and provide communication.

CM: Now, the Red Cross has some smaller units that they can put on an airplane that they can ship to the area and put it in the field. They don't even need the big trucks now. They just ship the equipment where they need it. That's where miniaturization has made a big impact on that.

CM: I am also a member of our local Kansas City, Missouri RACES team. RACES is the Radio Amateur Civil Emergency Service. That's a city government function. They do get federal funding, and I am part of that team. I help in our local Emergency Manager's office with a couple of things. We operate the main ham radio station there, and we also have a communications trailer. I am doing two things with them. I operate the back radio station. The other gentleman, Craig 1, as we call him, because I am Craig 2—I came after him, so I am Craig 2. He is the coordinator of the RACES group, and he and I do most of the deployment because we know most about the facility and a lot of the fellows work or they are busy. So he and I do most of the maintenance, and I am writing the manual for that vehicle. I just about have that complete. Also, I have done a little of work with a couple other RACES and ARES groups around town. Northland ARES, north of here and the Independence RACES group, but I am not working with them anymore. I have been with several groups, but right now just with Kansas City along with the Jackson County ARES group.

CM: I think a ham radio operator, if he can, should try his best to help with emergency services. It's almost a thing of pride with me, being able to help others. I had been in a tornado in 1966, and it pretty-well demolished our house. I wondered how I could help, and when I found out ham radio were able to help, that spurred me to become licensed. It was one of the things that did. Technology was the other. So that's the ARES and RACES story.

LM: So you have quite a bit of EmComm experience, but what about working as an Elmer? Tell me a bit about that.

CM: Well, I've done that with several folks. A gentleman who is a silent key, I taught him the code. I've Elmered several people with the Morse code. That's kind of a feather in my cap. One gentleman, several years ago, was having trouble with the code, but he knew the letters. So I told him I was going to sit and send and watch him. And he would just get stuck. You know, people just tense up when they miss a letter. It's like the world is going to end. Well, it isn't. And we are not going to a fire. So I had to get him over that habit. So what I would do is tell him that when you are not sure of a letter, just say the word next, and I will go on to the next letter. That got him over that. Now he uses a bug, and he is faster on the bug than I am.

CM: And to me, that is Elmering. When somebody becomes better than you and helps others in the hobby, then you have done something. And I think any amateur should try a little Elmering to broaden his experience.
Stay tuned for the fourth part of the interview with Craig Martin, KY0O, airing next week.
---
Ham Radio in the News
ARRL Headquarters Emergency Response Team to Activate on September 12

The ARRL Headquarters Emergency Response Team activated today, September 12. On September 11, seven Ham Aid kits were shipped to South Carolina via Georgia to assist in the preparation for Hurricane Florence. These are the same kits that were taken to Puerto Rico last year after Hurricane Maria. The South Carolina ARES is fully activated according to South Carolina Section Emergency Coordinator, Billy Irwin, K9OH. The Hurricane Watch Net is at Alert Level 3. You can read more at the following link: http://www.arrl.org/news/arrl-headquarters-emergency-response-team-to-activate-on-september-12
---
Website Update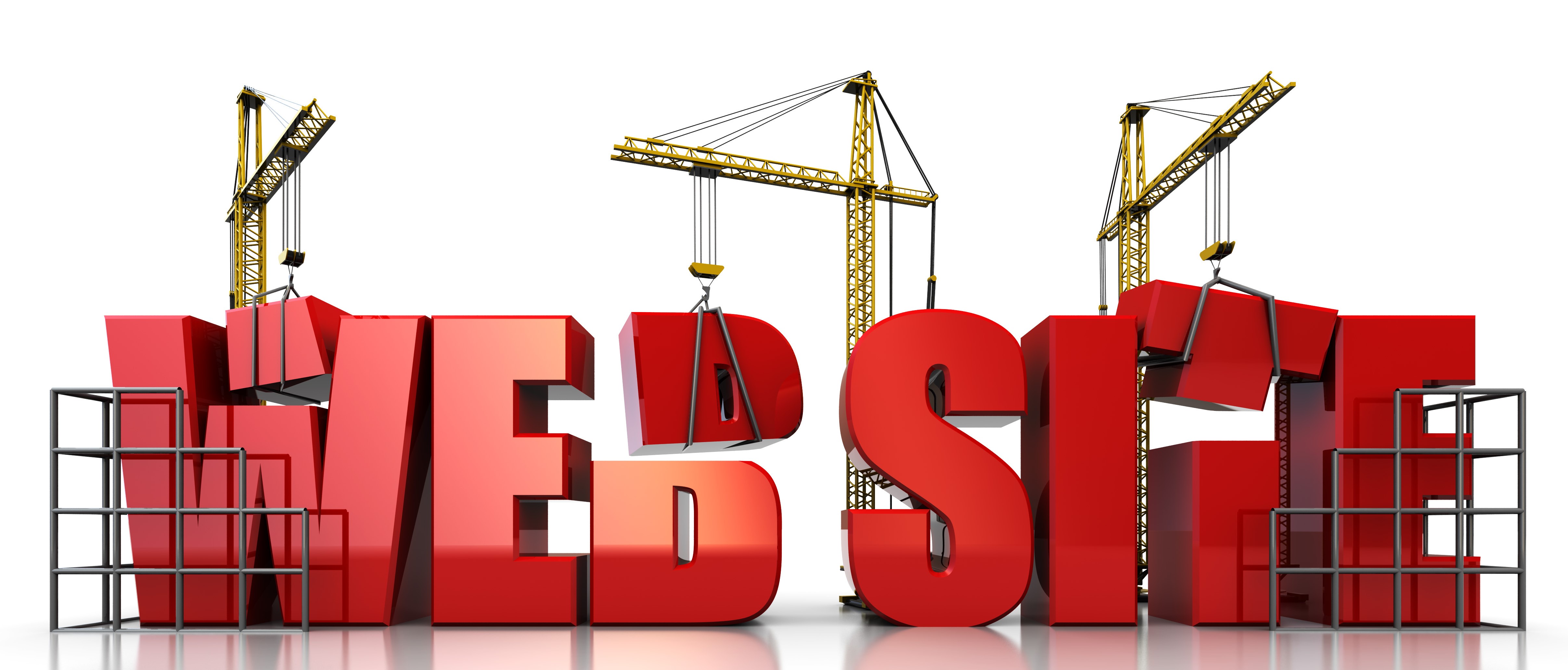 Here are the latest updates on the new Handiham.org website. Don't forget to monitor the site for updates throughout the week. When changes are made, I will post to the website. You can also find the latest updates any time by going to https://handiham.org/wordpress1/website-updates/.
The September issue of CQ Magazine is available on the website. I also added some more content to the Operating Skills section this week. If you are a Handiham Program volunteer, the new volunteer training section is starting to be populated. You can now find the new volunteer orientation in text format. I will be adding an audio and video format of the training, along with the follow-up quiz, over the next few days. If you have any feedback about the website, I would love to hear from you. If you are a current member and your credentials are not allowing you to login to the site, please contact Pemdy for assistance at handiham@allina.com or 612-775-2291.
---
Equipment Connection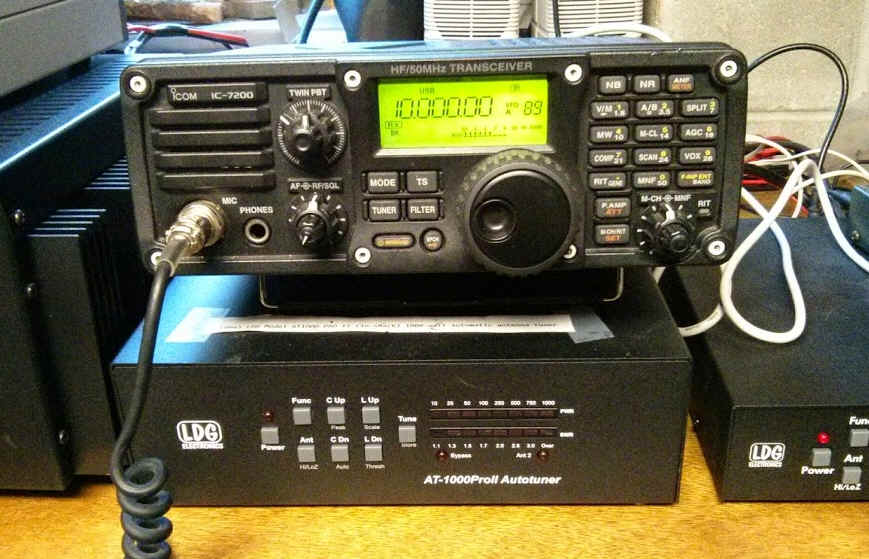 Equipment connections are happening, and the list is open! If you have a request for the Equipment Connection, contact me, leaving your name and phone number. I will call you to discuss your request. Please note that it may take several days for a return call due to all the other things going on in the Handiham Program. If you don't hear back from me after two weeks, you may contact me a second time. Additionally, if you have received any equipment from the Handiham Program during the last 12 months, you will automatically be placed at the bottom of the list so that others can also participate in the Equipment Connection.
Many thanks to the numerous people who have offered equipment for Handiham Members. If you have equipment that you would like to donate to a Handiham Program member, please email Lucinda at Lucinda.Moody@allina.com or call 1-612-775-2290.
---
Help Needed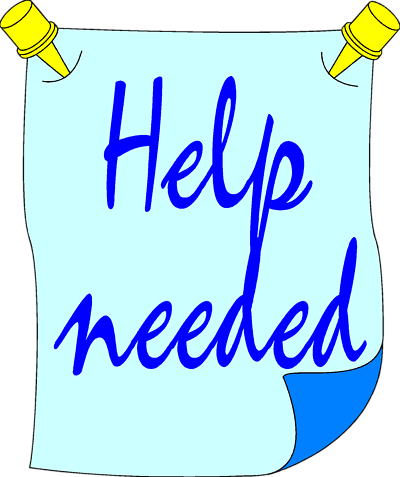 The Handiham Program needs more readers. While we need some regular readers, we also need some with a background in teaching in STEM related fields, especially if you have also worked with students requiring accommodations. This volunteer position requires you to use your own equipment to record, however, we will provide the reading materials. If you or someone you know would like to try reading material for the members only section, please contact me for more information on how to submit a demo recording.
We need help updating our available resources for members. If you are blind and enjoy using your ham radio or assistive technology related devices, your assistance is especially needed. It would be a big help to your fellow Handiham Members if you would record a tutorial or product review. These need to be recorded in Mp3 format, and the Handiham Program reserves the right to edit the recordings as needed before publishing in the Members Only section of the Handiham.org website. Please contact me at Lucinda.Moody@allina.com or 612-775-2290 if you have any questions.
I want to say a big thank you to those who have made or volunteered to make tutorials for the Members Only portion of the website. We have already had a number of members step up to offer their services, and their help is greatly appreciated! We also have some new readers, so keep watching for website updates as we add more content.
---
Check into our Handiham nets… Everyone is welcome!
How to find the Handiham Net:
The Handiham EchoLink conference is 494492. Connect via your iPhone, Android phone, PC, or on a connected simplex node or repeater system in your area.
The Handiham Net will be on the air daily. If there is no net control station on any scheduled net day, we will have a roundtable on the air get-together.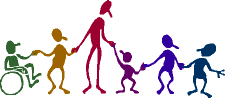 Our daily Echolink net continues to operate for anyone and everyone who wishes to participate at 11:00 hours CDT (Noon Eastern and 09:00 Pacific), as well as Wednesday evenings at 19:00 hours CDT (7 PM). If you calculate GMT, the time difference is that GMT is five hours ahead of Minnesota time during the summer.
Doug, N6NFF, poses a trivia question in the first half of the Wednesday evening session, so check in early if you want to take a guess. The answer to the trivia question is generally given shortly after the half-hour mark. A big THANK YOU to all of our net control stations.
---
Membership
You can pay your Handiham dues and certain other program fees on line. Simply follow the link to our secure payment site, then enter your information and submit the payment.

Handiham annual membership dues are $12.00. The lifetime membership rate is $120.00.
MEMBERSHIP DUES PAYMENT LINK
If you want to donate to the Handiham Program, please use our donation website. The instructions are at the following link:
DONATION LINK
As always, while our other services require that you have a current Handiham Program membership, you do not have to be a member to receive the Handiham World E-Letter.
How to contact us
There are several ways to contact us.
Postal Mail:
Courage Kenny Handiham Program
3915 Golden Valley Road MR 78446
Golden Valley, MN 55422
E-Mail: handiham@allina.com
Preferred telephone: 1-612-775-2291
Toll-Free telephone: 1-866-HANDIHAM (1-866-426-3442)
Note: Mondays through Thursdays between 9:00 AM and 2:00 PM United States Central Time are the best times to contact us.
You may also call Handiham Program Coordinator Lucinda Moody, AB8WF, at: 612-775-2290.
73, and I hope to hear you on the air soon!
For Handiham World, this is Lucinda Moody, AB8WF
The weekly e-letter is a compilation of assistive technology, operating information, and Handiham Program news. It is published on Wednesdays, and is available to everyone free of charge. Please email handiham@allina.com for changes of address, unsubscribes, etc. Include your old email address and your new address.