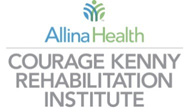 Courage Kenny Rehabilitation Institute Handiham World E-Letter for the week of June 30, 2022
This is a free news and information update from the Courage Kenny Handiham Program, serving people with disabilities in amateur radio since 1967.
Our contact information is at the end.
Listen here:
https://handiham.org/audio/handiham30JUN2022.mp3

Get this podcast in iTunes:
https://itunes.apple.com/us/podcast/handiham-world/id1457854439?mt=2&app=podcast
RSS feed for the audio podcast if you use other podcasting software:
https://handiham.org/wordpress1/feed/podcast/
Subscribe or change your subscription to the E-mail version here.
---
Welcome to Handiham World.
In this edition:
A note from the coordinator
News in Assistive Technology
From the Mailbag
Interview of the Week
Ham Radio in the News
A Dip in the Pool
Website Update
Equipment Connection
Help Needed
Check into our nets!
…And more!
---
A note from the coordinator…
It's June, and that means ARRL Field Day was this past weekend, June 25th through 26th. Hopefully you were able to join with your local club and make lots of contacts. Field Day is a great opportunity to test out your ability to work pileups and fine-tune your off-the-grid station capabilities. If you missed out on Field Day this year, start planning for next year. You might need to get involved with a local club if you haven't already, and you might need to improve your operating skills to make you more ready for next year.
In August, from the 8th through the 14th, we will be celebrating the 55th Anniversary of the Handiham Program during a weeklong virtual event. We will get to hear from numerous people who have participated in the Handiham Program over the years, attend classes in amateur radio operating skills, and get on the air for a special Handiham 55th Anniversary QSO Party. We look forward to having everyone join us for this very special week! Watch for a schedule and Zoom links coming in the next few weeks.

If you are interested in joining the new Technician class starting in September, we will be taking two semesters to cover all the material for the new Technician question pool. The class will be held over Zoom and include handouts and a list of the questions from the question pool that are covered each week. Students will also receive audio recordings of each class. You can contact Pemdy for more information or an application.
The next virtual Basic Morse Code class is also starting in September. This class starts from the very beginning, covering letters, numbers, punctuation, and prosigns. We aim for about 5 words per minute by the end of the semester. Of course, students do need to practice outside of class to be successful. You can reach out to Pemdy for an application if you are interested in joining us.

While we continue to work remotely, we still check our phone messages and return phone calls, and mail is picked up regularly. Of course, the best way to get in touch with us is via email.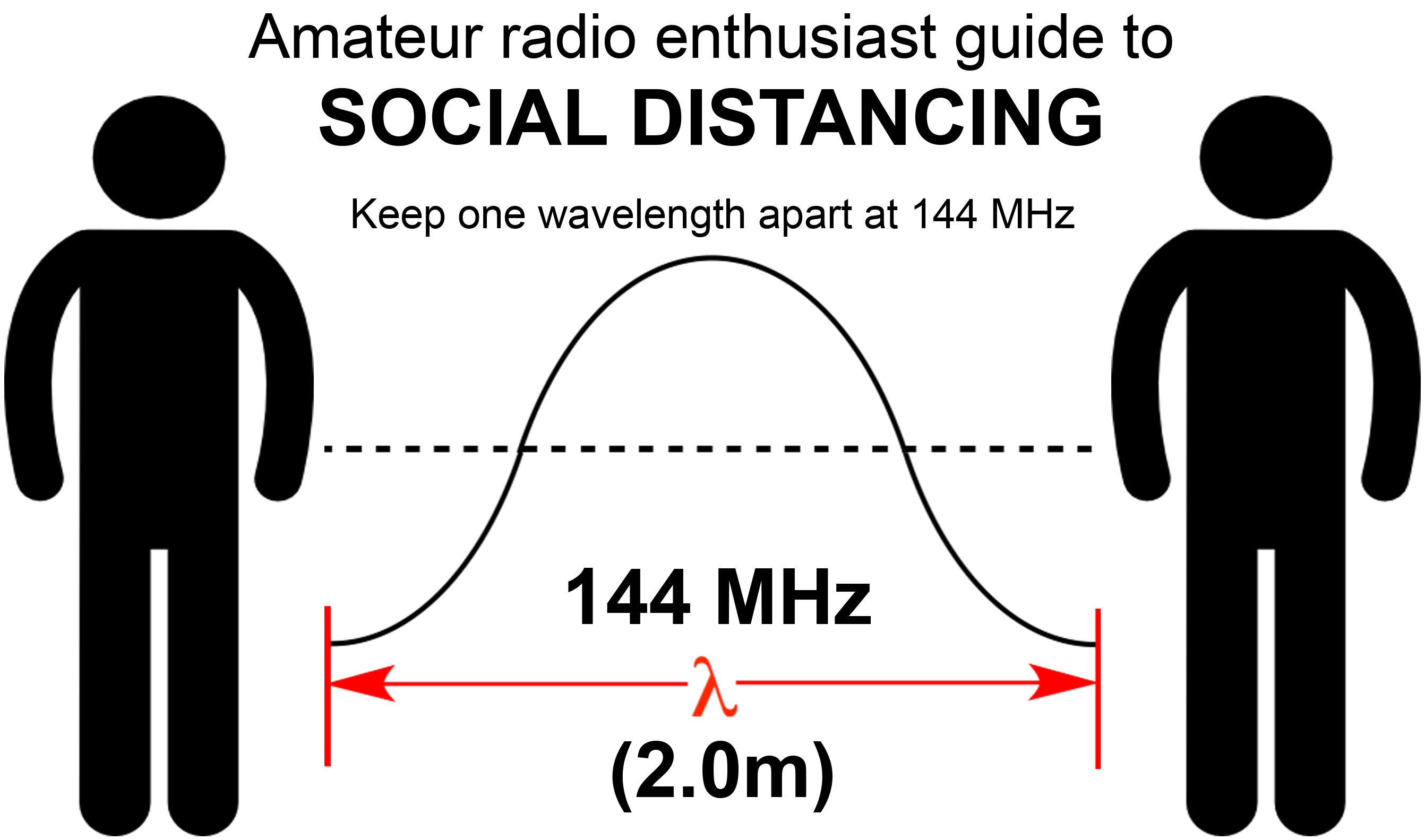 Along with the release of the new On the Air magazine, the magazine for beginner-to-intermediate ham radio operators, the ARRL is also doing a monthly podcast to take a deeper look at some of the topics and projects included in the magazine. The latest episode of the On the Air podcast (Episode 30) discusses ARRL Field Day and off-the-grid operating. You can check it out at http://www.arrl.org/on-the-air-podcast.
If you are having trouble receiving your E-Letter, you can always go to https://handiham.org/wordpress1/weekly-e-letter/ to see the latest E-Letter. Additionally, you can go to https://handiham.org/audio/handiham.mp3 to listen to the current podcast. These links are updated each time a new E-Letter and podcast is released.
Monday is a holiday in the US, so the Handiham Program office will be closed that day. Pemdy and I will be in the office during our usual hours for the remainder of next week. If you call the Handiham Program office, please leave a message, and we will return your call as soon as we are available. When you leave that message, don't forget to leave your name, phone number, call sign if you have one, and the reason for your call. Also, if you send an email, please include your name along with your call sign, and the reason for your email to speed up the response time. As always, if you need to update anything like your contact information, call sign, license class, membership, or members only log-in information, you can email us at handiham@allina.com.
In the E-Letter, there is an article about the LogicKeyboards, another article about a record fine for alleged interference, and the Hamvention second day recap interview with Tom, KB8TYJ. Of course, you can check out the regular articles you find in every issue of Handiham World.
Do you have a story to share about assistive technology or ham radio related activities? Please send your articles and stories via email to Lucinda.Moody@allina.com or by calling me at 612-775-2290.
---
News in Assistive Technology
LogicKeyboards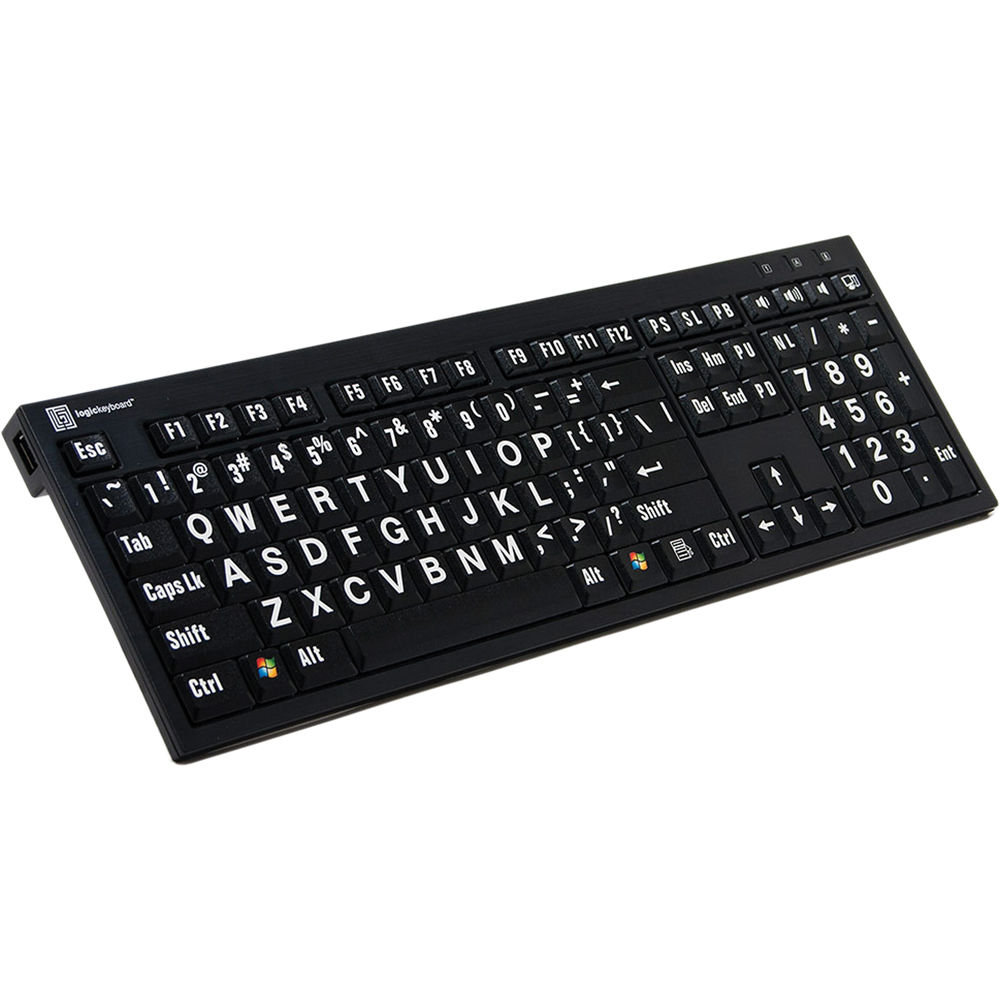 LogicKeyboards are professional-grade keyboards for use with computers and tablets. If you check out their website, they have a separate page for their assistive technology keyboards. They have keyboards for people who are blind or low vision along with people who have dyslexia. To learn more, you can check out the following website at: https://logickeyboard.com/shop/assistive-1038s1.html.
You can also watch a video at: https://youtu.be/dez50y3e3Fs.
---
From the Mailbag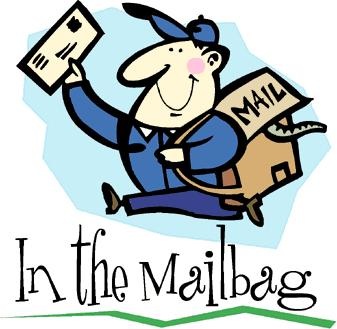 Hi,

I had fun operating 1E QRP from Philadelphia. I made a few contacts using my magnetic loop in the shack, then went up to the roof deck where I spent the rest of the day. I finally came down around midnight. A highlight came when I worked Tom, KB8TYJ on 7.056 MHz. We recognized each other and said hi. I worked a station in western Washington state on 20 meters shortly before coming down. This impressed me, given the worsening geomagnetic storm.

I hope everyone had a great Field Day. I know I will have an even better one next year!

73,

Austin, KA3TTT
---
Interview of the Week
We are continuing our break from the Gratitude Gathering to air the daily recap interviews from the 2022 Dayton Hamvention. Please join me for the day two recap with Tom Behler, KB8TYJ.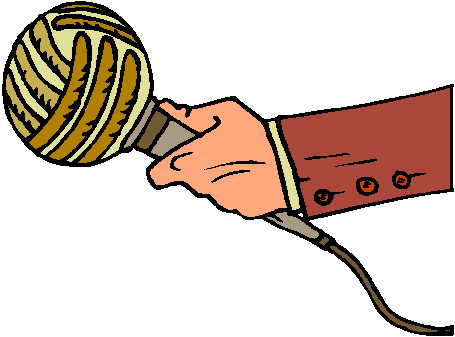 LM: Well, we're back here. It is Saturday, day two of Dayton Hamvention, and as is common for Dayton Hamvention, we had a bit of weather. Tell us about it, Tom.

TB: Yeah, well, you know, it got to be, I want to say somewhere between 1:00 and 2:00, right? And we're starting to look at the radar because Lucinda and I and my wife, Sue here, we're all weather geeks. What can I say? We started looking at the radar, and it's like, oh, my, there's stuff building to the south and west here, and it's moving in our direction. So, we were kind of patient for a while. We just said, let's watch it and see what happens. And it got to be, what, I think around 3:00, Lucinda, maybe?

LM: Yeah, it was somewhere around 3:00 or 3:30, somewhere in there.

TB: 3:00, 3:30, and we said, it's coming, it's coming. Let's go. And a lot of other people had the same idea because you could just see things emptying out. And low and behold, we left the Hamvention facility to be safe, because it did not look safe. In fact, there was a severe thunderstorm watch issued. And sometimes they can produce tornadoes, as we know. So anyway, we headed back, but things were also emptying out for other people as well. And just as we got to the hotel, guess what? It started to rain. And then, we got into our room, we were sitting there doing stuff and all of a sudden, bam, big flash of lightning, all sorts of thunder. And it's like, well, we did that right. We sure timed that effectively. So, it's always good to know something about the weather, especially at Dayton Hamvention Weekend.

LM: Yes, yes. It seems to get us every time. So, today was a hot, hot and humid day. But we had some fun in the booth, didn't we?

TB: Yeah, we did. We got to meet some more people, a couple of whom expressed interest in joining Handihams. In fact, they took some literature with them, and they talked to Lucinda. And we had another person from I believe it was FlexRadio suggested again, they'd really like to work with us, which of course, is what we're all about. So that was really cool. And then one of the other things that happened is, you may remember yesterday, we mentioned Mark. And I forget what his call sign is, but Mark took the General class and the Extra Class, right, with Handihams.

LM: Yes.

TB: And he had passed his General yesterday. And he was going to take his Extra. And he tried after the General to do his Extra. And we said please come back and tell us how it went. Turns out that he just missed it by a couple of questions. Now, he hadn't even studied. And he, of course, has the Handiham class materials now. So, we know he's going to get his Extra the next time he tries. So, that's another success I think we can put in the books.

LM: Absolutely. Yeah, he came really close. And the only thing he'd done is what he'd studied in class. He hadn't studied outside of class, he was focusing on his General exam. So, the fact that he was that close, just with the class attendance, once he does some studying, he will definitely get it. And he was so excited. And we're so happy for him.

TB: Yep, we are. That's what it's all about. It really is. And I think, again, this was another successful day. And now we have tomorrow morning, from what, I think it's 9 until 1, that's the last four hours of Hamvention. And what might be nice there is I was thinking about it. There could very well be people who come by who are not necessarily scrambling around looking for bargains, you know, because a lot of those seem to occur early in the Hamvention, or a little bit later. But I think tomorrow might be a little more of an easygoing day. And that might lead to some more people stopping by, we certainly hope so. And we'll be there.

LM: Absolutely. And Jim was there again today, showing JJ Radio, and we had a guy who came back with some more questions about it. He's vision impaired, and he's been using an Icom radio, and, of course, Tom and Jim were talking to him about Kenwood and the 590 specifically, and he's looking at maybe getting one of those and connecting with JJ Radio to be able to control the radio. So, that was fun where Jim could show him everything. And then Jim had to pack up a little early this afternoon and get going. He won't be back tomorrow, but we sure appreciate his help this weekend as well.

TB: Yep. And again, you know that that that big key that we have to send Morse code with your foot, which–and that works by the way, I mean it is a working key. We were talking today, and I thought of an idea, you know, the next time we do this, what we need to do, and I could do this, is we need to connect that key to a phono plug and plug that into the TS590 to use the sidetone. We could send code with that. And I'm thinking that something that might be really neat to try.

LM: Yeah, Tom was talking about, we should–and Jim was talking about this too, we should come up with a contest. And we could actually maybe bring some prizes next year and have a little Morse code contest with that giant code key we bring every year.

TB: Man, I don't even know, I'm a CW person, as most, as many of you know, and I don't even know if I could send with that key. So, now I'm really curious. I have got to try it.

LM: Yeah, you know, there's more people that stopped by the booth to take a picture of that key.

TB: Yep.

LM: Yeah, a lot of pictures get taken of that. We generate a lot of traffic with that, which is why we bring it every year.

TB: Oh, and it's a relic, and it's a good one. And it's solid. I mean, it's a good key. It's not junk. Yeah.

LM: It was well made, absolutely well made.

TB: Yep.

LM: So, that was our Saturday. It kind of ended with a bit of bang with the weather, but that's how it goes sometimes at Dayton Hamvention. And more often than not, it seems like, that something weird weather-wise happens. Tomorrow, it looks like so far, we're just going to have rain, no storms, to wrap it up. So, that's good. We'll take the rain and not have the storms. That'll be better.

TB: Yep, that's right.

LM: So, sounds good. We'll be back tomorrow for a final wrap up.

TB: Okay, sounds great.

LM: Thanks.
Stay tuned for the day three recap interview airing in the next issue of Handiham World.
---
Ham Radio in the News
Record Fine for Alleged Interference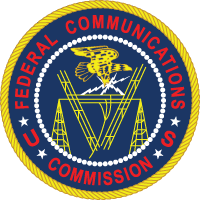 According to a news release from the FCC, the proposed $34,000 fine of a ham for allegedly interfering with radio operations of the US Forest Service during firefighting activities is the largest of its kind. "The Communications Act prohibits such interference with authorized radio communications and the Commission takes very seriously any interference with public safety communications," said the FCC. In a separate statement, the FCC Chairwoman added, "You can't interfere with public safety communications. Full stop. So today we propose the largest fine of its type for this interference that put fire suppression and public safety itself at risk." To read the complete article, go to: http://www.arrl.org/news/fcc-proposes-record-34-000-fine-for-alleged-interference-and-unauthorized-transmissions-during-idaho.
---
A Dip in the Pool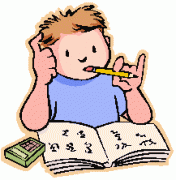 It's time to test our knowledge by taking a dip in the question pool…
Let's go to the General class pool this week to a question about control operators.
G1E03 What is required to conduct communications with a digital station operating under automatic control outside the automatic control band segments?
A. The station initiating the contact must be under local or remote control.
B. The interrogating transmission must be made by another automatically controlled station.
C. No third-party traffic may be transmitted.
D. The control operator of the interrogating station must hold an Amateur Extra Class license.
All ham radio contacts must be made by a control operator, whether local or remote. This makes answer A the correct choice. Sometimes, however, it can be a bit difficult to determine the identity of the control operator. When using digital modes such as Echolink or IRLP, the control operator may be far away from the transmitter. If you connect to a distant repeater using Echolink, you are the control operator responsible for what is transmitted over the air. While there are amateur sub-bands allocated for automatic control, Echolink transmissions do not fall under this exception because they take place in normal ham bands.
---
Website Update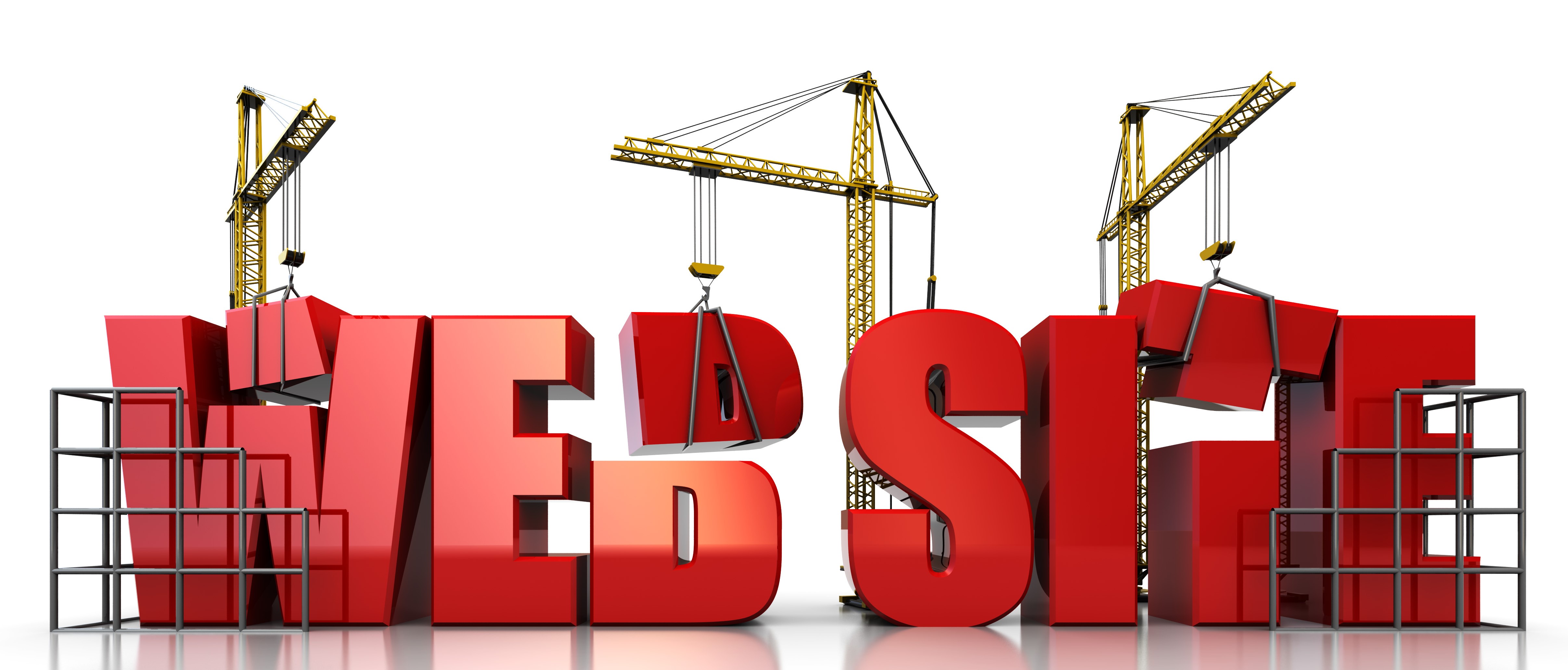 Here are the latest updates on the Handiham.org website. If you have any feedback about the website, I would love to hear from you. If you are a current member and your credentials are not allowing you to login to the site, please contact Pemdy for assistance at handiham@allina.com or 612-775-2291.
The new Technician Class question pool is now available in Mp3, DAISY, DOCX, and TXT format in the license prep section of the Members Only website.
---
Equipment Connection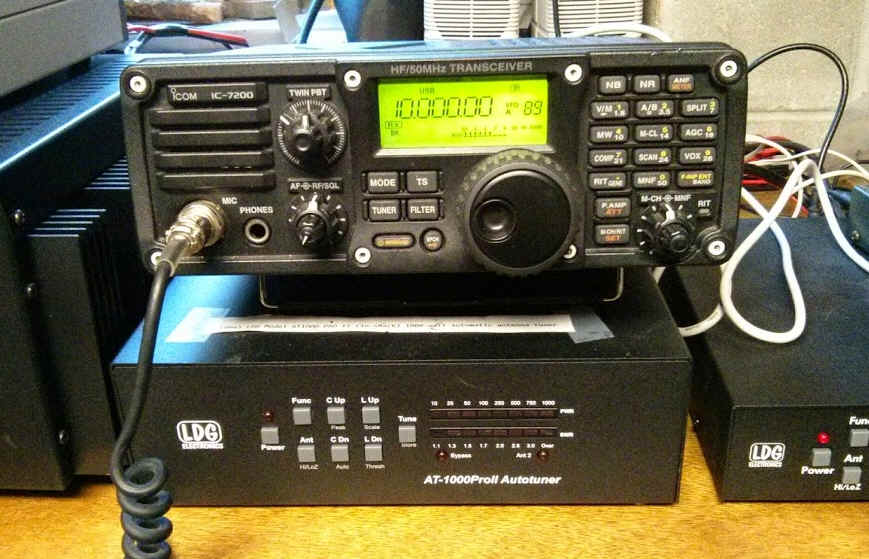 Equipment connections are happening, and the list is open! If you have a request for the Equipment Connection, contact me, leaving your name and phone number. I will call you to discuss your request. Please note that it may take several days for a return call due to all the other things going on in the Handiham Program. If you don't hear back from me after two weeks, you may contact me a second time. Additionally, if you have received any equipment from the Handiham Program during the last 12 months, you will automatically be placed at the bottom of the list so that others can also participate in the Equipment Connection.
Many thanks to the numerous people who have offered equipment for Handiham Members. If you have equipment that you would like to donate to a Handiham Program member, please email Lucinda at Lucinda.Moody@allina.com or call 1-612-775-2290.
---
Help Needed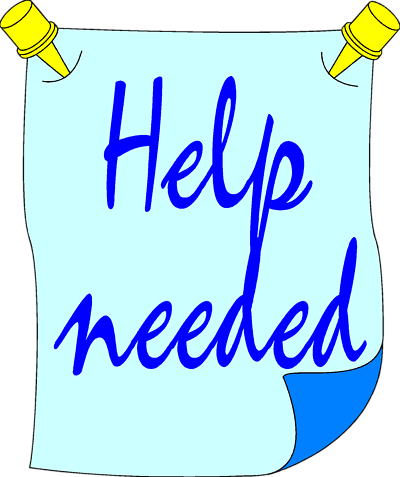 The Handiham Program needs contributors to Handiham World. Do you have a particular interest in amateur radio that you would like to share with others? Maybe you have a particular mode or band you like to operate and have learned a lot about. Or maybe you have some great stories to share from your experiences in the amateur radio hobby. Put your writing skills to work for Handiham World by sending your submissions to: Lucinda.Moody@allina.com.
We are looking for instructors for both operating skills and licensing classes. A background in teaching is not required. We have veteran instructors who are willing to mentor new teachers. Classes take place during the fall and spring semesters via Zoom. We have a group of instructors for each class, so you do not have to be available during every week of the semester. If you are interested in helping, please contact Lucinda.
We are always looking for more readers, including some with a background in teaching in STEM related fields, especially if you have also worked with students requiring accommodations. We also need some readers with a background in teaching in STEM related fields, especially if you have also worked with students requiring accommodations. This volunteer position requires you to use your own equipment to record, however, we will provide the reading materials. If you or someone you know would like to try reading material for the members only section, please contact me for more information on how to submit a demo recording.
We need help updating our available resources for members. If you are blind and enjoy using your ham radio or assistive technology related devices, your assistance is especially needed. It would be a big help to your fellow Handiham Members if you would record a tutorial or product review. These need to be sent in Mp3 format, and the Handiham Program reserves the right to edit the recordings as needed before publishing in the Members Only section of the Handiham.org website. Please contact me at Lucinda.Moody@allina.com or 612-775-2290 if you have any questions.
---
Check into our Handiham nets… Everyone is welcome!
How to find the Handiham Net:
The Handiham EchoLink conference is 494492. Connect via your iPhone, Android phone, PC, or on a connected simplex node or repeater system in your area.
The Handiham DMR Talkgroup on Brandmeister is 31990. On AllStar, it is available at node 47367.
The Handiham Net will be on the air daily. If there is no net control station on any scheduled net day, we will have a round table on the air get-together.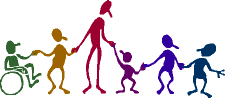 Our daily Echolink net continues to operate for anyone and everyone who wishes to participate at 11:00 hours CDT (Noon Eastern and 09:00 Pacific), as well as Wednesday evenings at 19:00 hours CDT (7 PM). If you calculate GMT, the time difference is that GMT is five hours ahead of Minnesota time during the summer.
Linda, N7HVF, poses a trivia question in the first half of the Wednesday evening session, so check in early if you want to take a guess. The answer to the trivia question is generally given shortly after the half-hour mark. A big THANK YOU goes out to all of our net control stations and to Barry, K9AMO, our net manager.
---
Membership
You can pay your Handiham dues and certain other program fees on line. Simply follow the link to our secure payment site, then enter your information and submit the payment.

Handiham annual membership dues are $15.00. The lifetime membership rate is $150.00.
MEMBERSHIP DUES PAYMENT LINK
If you want to donate to the Handiham Program, please use our donation website. The instructions are at the following link:
DONATION LINK
As always, while our other services require that you have a current Handiham Program membership, you do not have to be a member to receive the Handiham World E-Letter.
How to contact us
There are several ways to reach us.
Postal Mail:
Courage Kenny Handiham Program
3915 Golden Valley Road MR 78446
Golden Valley, MN 55422
E-Mail: handiham@allina.com
Preferred telephone: 1-612-775-2291
Toll-Free telephone: 1-866-HANDIHAM (1-866-426-3442)
Note: Tuesdays through Thursdays between 9:00 AM and 3:00 PM United States Central Time are the best times to contact us.
You may also call Handiham Program Coordinator Lucinda Moody, AB8WF, at: 612-775-2290.
73, and I hope to hear you on the air soon!
For Handiham World, this is Lucinda Moody, AB8WF
Handiham World is a compilation of assistive technology, operating skills, and Handiham Program news. It is published as a bi-weekly podcast and a brief update is released on the opposite weeks. Handiham World is available to everyone free of charge. Please email handiham@allina.com for changes of address, unsubscribes, etc. and include both your old and new email address.