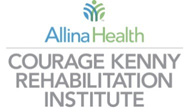 Courage Kenny Rehabilitation Institute Handiham World Weekly E-Letter for the week of Wednesday, December 5, 2018
This is a free weekly news & information update from the Courage Kenny Handiham Program, serving people with disabilities in Amateur Radio since 1967.
Our contact information is at the end.
Listen here:
https://handiham.org/audio/handiham05DEC2018.mp3
Get this podcast in iTunes:

RSS feed for the audio podcast if you use other podcasting software:
http://feeds.feedBurner.com/handiham
Subscribe or change your subscription to the E-mail version here.
---
Welcome to Handiham World.
In this edition:
A note from the coordinator
News in Assistive Technology
From the Mailbag
Interview of the Week
Ham Radio in the News
Website Update
Equipment Connection
Help Needed
Check into our nets!
…And more!
---
A note from the coordinator…
The Handiham Program has already been the recipient of several donations during this holiday season. Pemdy and I are so grateful for the support this program receives because it allows us to not only maintain existing services but to expand and grow the program. Thank you for your generosity!
It is hard to believe that we are planning for the new year already. 2019 will be here before we know it! We have a long list of application requests for camp. If you are interested in attending Radio Camp 2.0 in July of 2019, please let Pemdy know that you want to be added to that list. Applications will be sent out on February 14, and with the way time is flying, that date will be here before we know it!
During my trip to Michigan over the Thanksgiving holiday, I was able to repair the Remote Rig system that we have been testing for the Handiham Program. The Remote Rig station will be available for operating during radio camp next year.
If you are having trouble receiving your E-Letter, you can always go to https://handiham.org/wordpress1/weekly-e-letter/ to see the latest E-Letter. Additionally, you can go to https://handiham.org/audio/handiham.mp3 to listen to the current podcast. These links are updated each time a new E-Letter and podcast is released.
Pemdy will be out of the office for the remainder of this week. She will be back on Monday, but due to a backlog of work, replies to phone calls and emails will likely take a few more days. I was out of the office last week due to illness. I will be in the office during my usual hours the rest of this week and next week. Handiham World should be on its normal publishing schedule until the annual holiday closure. This year, the Handiham Program will be officially closed from December 21 through January 6. If you know that you will be needing something from Pemdy or me this month, it would be best for you to contact us sooner rather than later. If you call the Handiham Program office and we do not answer, please leave a message. The Handiham Program continues to experience high call volumes, so please be patient about return phone calls. The best times to reach us are Monday through Thursday between 9 am and 2 pm Central Time in the United States. When you leave a message, please give us your phone number. Also, if you send an email, please include your name along with your call sign if you have one to speed up the response time. Don't forget, if you need to update anything like your contact information, call sign, license class, membership, or members only log-in information, you can email us at handiham@allina.com.
In the E-Letter this week, there is an article about a communications app for people with dysarthria, several letters from the mailbag, and the next part of our interview with Linda Reeder, N7HVF. Of course, you can also find the regular articles you see here each week.
Do you have a story to share about assistive technology or ham radio related activities? Please send your articles and stories via email to Lucinda.Moody@allina.com or by calling me at 612-775-2290.
---
News in Assistive Technology
VocaTempo: Voice Based Augmentative and Alternative Communication App
VocaTempo is designed for people with dysarthria, difficult or unclear articulation of linguistically normal speech. VocaTempo is the world's first voice input augmentative and alternative communication app. The app learns to recognize vocal patterns and can turn this into coherent speech. You can check out the following website to learn more: https://therapy-box.co.uk/vocatempo?utm_source=newsletter&utm_medium=email&utm_campaign=vocatempo_the_worlds_first_voice_input_aac&utm_term=2018-12-05
---
From the Mailbag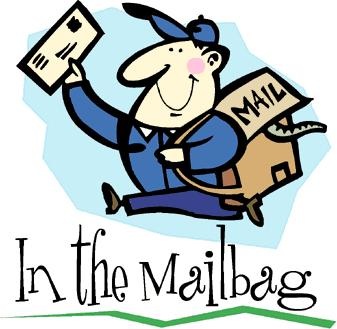 Just writing to let you know that I passed my technician exam.

KJ7CJF

Hope to join a net soon!

Thank you!
-Chris Bevers
---
Greetings,

I am the event manager for Winter Field Day. The Winter Field Day Association wants to make sure every ham has the opportunity to participate in this event.
So, as soon as I can, I plan to provide an audio file of the WFD Rules and will pass this file on to you.

Should you have any questions, please feel free to contact me.

73
Tom WD8MBE
---
Hello, Lucinda,

The November 21st edition of the Eyes on Success podcast featured Mike
Duke from Mississippi on his ham radio experience. It's an excellent
interview, and the Handiham organization gets a favorable mention. Below
I've copied the show description and links to the podcast and show notes.

1847 Hamming It Up (Nov. 21, 2018)
Show Notes (linked below)

Being a ham or amateur radio operator can be a fun hobby and a great way
to connect with others around the world. Hosts Nancy and Peter Torpey
talk with Mike Duke, a blind ham operator (call sign K5XU) and director
of Radio Reading Service of Mississippi, about how he got involved in
the hobby, how it has changed over the years, and how accessible it is now.

The direct link to the podcast is:
The show notes are at:
http://www.eyesonsuccess.net/show_notes_1847.htm
73,

John, KC0HSB
---
Great News! I past my "Technical" Test and on the first try.

"THANK YOU VERY MUCH. I will need my information updated.

Andrew, KE0TRT
---
Ken, KB3LLA sent the following link for the Smith-Kettlewell Technical File
https://www.ski.org/smith-kettlewell-technical-file
Interview of the Week
Linda Reeder, N7HVF, also known as High Voltage Female, joined me for a phone interview several weeks ago. Please enjoy the next part of her interview.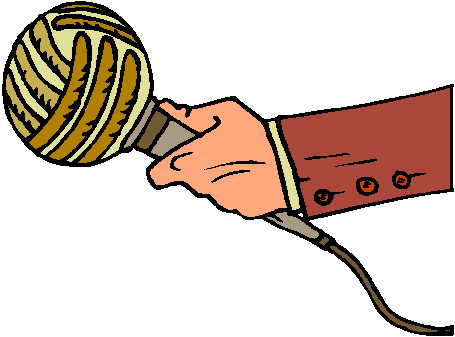 LR: I think the Handiham camp that I will always remember is a story from when I was the president of the Handiham Radio Club. I helped put together the celebration of the 40th anniversary of the Handiham Program. There was a guy named Nick that helped drive the boats. They called him "Nick at Night" because of the cable tv station.

LR: Nick was driving the boat, and I was on the boat operating the radio along with some other campers. I got a hold of a friend in Washington, and Nick decided to shut the boat off, so I could hear better. The person I was talking to reminded us that because we had shut off the boat motor, the radio would run the battery down making it impossible to restart. Sure enough, the boat wouldn't start.

LR: I got on my handheld and called for help, so they came and brought a battery. We got on our way again, but then we ran out of gas. So, I called for help again, and they came with the wrong kind of fuel. Then we had wait to be towed in. Because of all that, we ended up late for supper, and people never let us live it down. It was so funny, but that was a birthday party I will never forget.

LR: It was especially fun because Sister Alverna was there and got lots of contacts for our special event station. Avery was there and stayed up all night making contacts too. We got lots of contacts that year!

LM: That's quite the camp story, Linda!

LR: I always had fun times at camp!
Stay tuned for the next part of our interview with Linda Reeder in the next Handiham World.
---
Ham Radio in the News
JOTA Reports 36% Growth in Scout Participation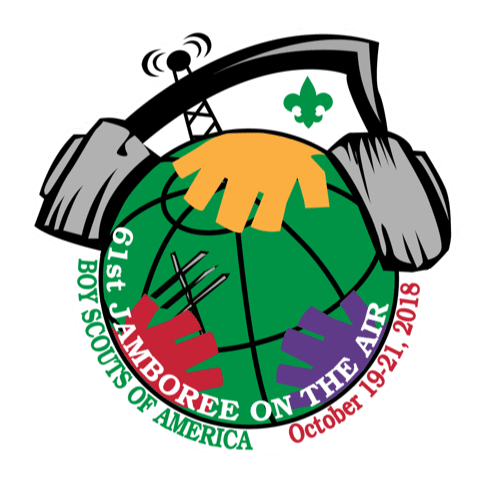 JOTA, Scouting's Jamboree on the Air, reports that total Scout participation grew by 36% in 2018 over numbers from the 2017 annual fall event. More than 1 million Scouts and Guides participate each year in the event on the third weekend in October. You can read more at the following link: http://www.arrl.org/news/jota-reports-36-growth-in-scout-participation
---
Website Update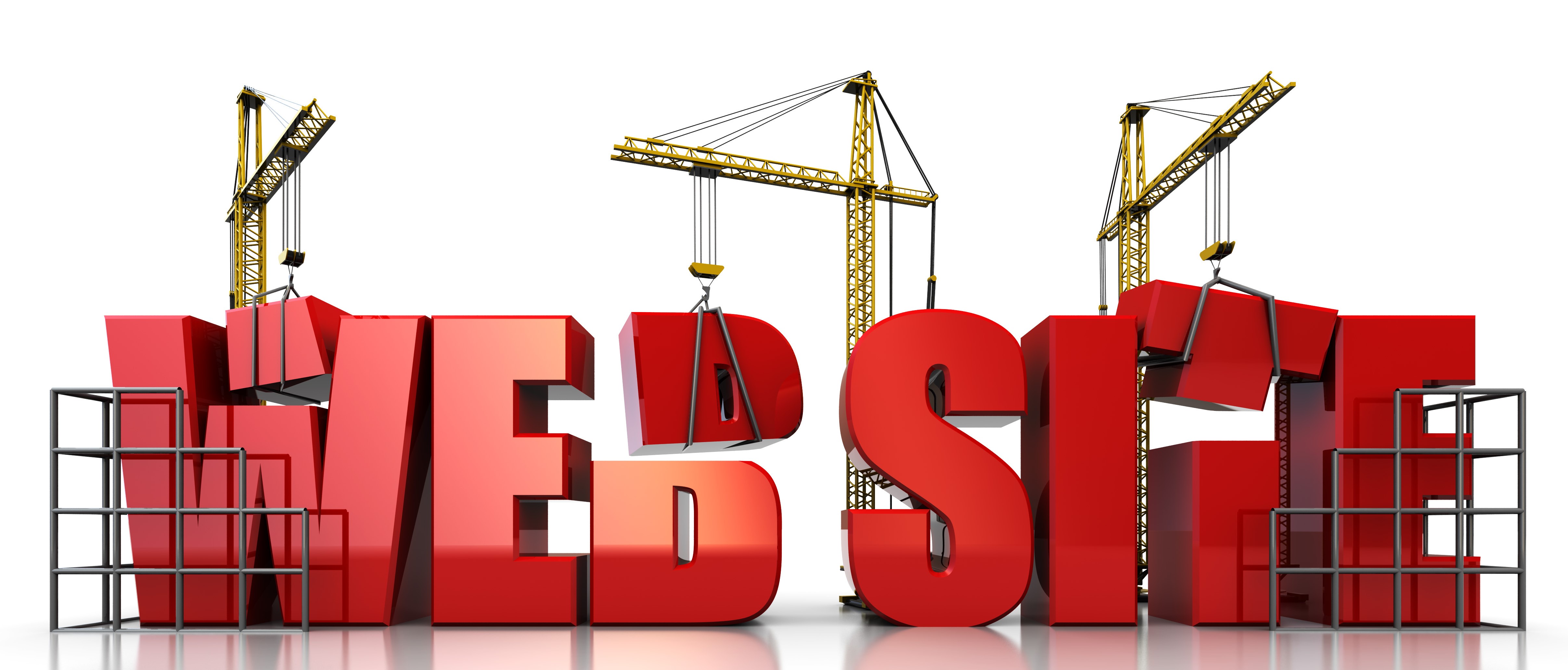 Here are the latest updates on the new Handiham.org website. Don't forget to monitor the site for updates throughout the week. When changes are made, I will post to the website. You can also find the latest updates any time by going to https://handiham.org/wordpress1/website-updates/. If you have any feedback about the website, I would love to hear from you. If you are a current member and your credentials are not allowing you to login to the site, please contact Pemdy for assistance at handiham@allina.com or 612-775-2291.
The December issue of the QCWA Journal is available in the magazines and newsletters section of the Members Only website. Also, a major overhaul of the Members Only website content will take place during the holiday break later this month. Please be aware that there will be intermittent content outages during that time.
---
Equipment Connection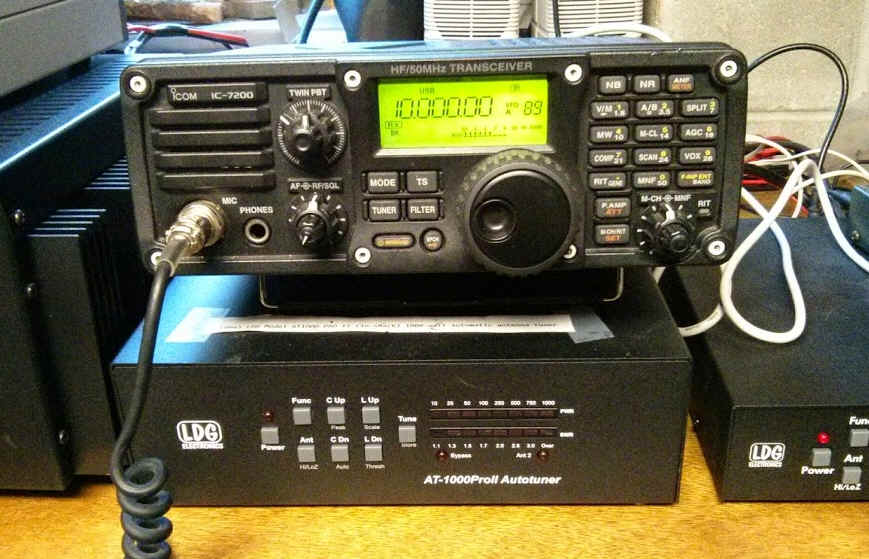 Equipment connections are happening, and the list is open! If you have a request for the Equipment Connection, contact me, leaving your name and phone number. I will call you to discuss your request. Please note that it may take several days for a return call due to all the other things going on in the Handiham Program. If you don't hear back from me after two weeks, you may contact me a second time. Additionally, if you have received any equipment from the Handiham Program during the last 12 months, you will automatically be placed at the bottom of the list so that others can also participate in the Equipment Connection. As a reminder, there is some fine print that you will need to be aware of when these connections take place.
Courage Kenny Rehabilitation Institute, part of Allina Health ("CKRI"), provides a way to connect Handiham members in need of radio equipment with people who want to donate used equipment; however, CKRI makes no warranty whatsoever regarding the equipment. No warranties, promises, and/or representations of any kind, express or implied, are given as to the equipment.

CKRI shall not be liable for any loss or damage of whatever nature (direct, indirect, consequential, or other) whether arising in contract or tort or otherwise, which may arise as a result of your use of contact information (or failure to use) contact information provided by CKRI. CKRI only provides contact information upon request where an individual has used ham radio equipment to share that matches a request and both individuals have agreed to the exchange of contact information. The outcome of the contact between the individuals is not with the control of CKRI, and we cannot take responsibility for any aspect of the communications or transactions. The provision of contact information is not to be taken as an endorsement or representation of any kind by CKRI.
Many thanks to the numerous people who have offered equipment for Handiham Members. If you have equipment that you would like to donate to a Handiham Program member, please email Lucinda at Lucinda.Moody@allina.com or call 1-612-775-2290.
---
Help Needed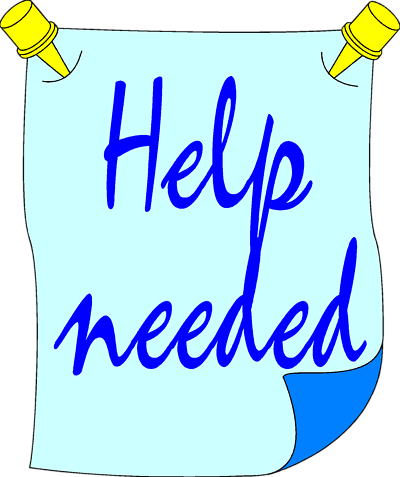 The Handiham Program needs contributors to Handiham World. Do you have a particular interest in amateur radio that you would like to share with others? Maybe you have a particular mode or band you like to operate and have learned a lot about. Or maybe you have some great stories to share from your experiences in the amateur radio hobby. Put your writing skills to work for Handiham World by sending your submissions to Lucinda.Moody@allina.com.
The Handiham Program needs more readers. While we need some regular readers, we also need some with a background in teaching in STEM related fields, especially if you have also worked with students requiring accommodations. This volunteer position requires you to use your own equipment to record, however, we will provide the reading materials. If you or someone you know would like to try reading material for the members only section, please contact me for more information on how to submit a demo recording.
We need help updating our available resources for members. If you are blind and enjoy using your ham radio or assistive technology related devices, your assistance is especially needed. It would be a big help to your fellow Handiham Members if you would record a tutorial or product review. These need to be recorded in Mp3 format, and the Handiham Program reserves the right to edit the recordings as needed before publishing in the Members Only section of the Handiham.org website. Please contact me at Lucinda.Moody@allina.com or 612-775-2290 if you have any questions.
I want to say a big thank you to those who have made or volunteered to make tutorials for the Members Only portion of the website. We have already had a number of members step up to offer their services, and their help is greatly appreciated! We also have some new readers who are working on some books, so keep watching for website updates as we add more content.
---
Check into our Handiham nets… Everyone is welcome!
How to find the Handiham Net:
The Handiham EchoLink conference is 494492. Connect via your iPhone, Android phone, PC, or on a connected simplex node or repeater system in your area.
The Handiham DMR Talkgroup on Brandmeister is 31990. On AllStar, it is available at node 47367.
The Handiham Net will be on the air daily. If there is no net control station on any scheduled net day, we will have a roundtable on the air get-together.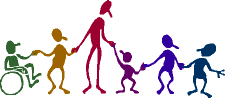 Our daily Echolink net continues to operate for anyone and everyone who wishes to participate at 11:00 hours CDT (Noon Eastern and 09:00 Pacific), as well as Wednesday evenings at 19:00 hours CDT (7 PM). If you calculate GMT, the time difference is that GMT is six hours ahead of Minnesota time during the winter.
Doug, N6NFF, poses a trivia question in the first half of the Wednesday evening session, so check in early if you want to take a guess. The answer to the trivia question is generally given shortly after the half-hour mark. A big THANK YOU to all of our net control stations.
---
Membership
You can pay your Handiham dues and certain other program fees on line. Simply follow the link to our secure payment site, then enter your information and submit the payment.

Handiham annual membership dues are $12.00. The lifetime membership rate is $120.00.
MEMBERSHIP DUES PAYMENT LINK
If you want to donate to the Handiham Program, please use our donation website. The instructions are at the following link:
DONATION LINK
As always, while our other services require that you have a current Handiham Program membership, you do not have to be a member to receive the Handiham World E-Letter.
How to contact us
There are several ways to contact us.
Postal Mail:
Courage Kenny Handiham Program
3915 Golden Valley Road MR 78446
Golden Valley, MN 55422
E-Mail: handiham@allina.com
Preferred telephone: 1-612-775-2291
Toll-Free telephone: 1-866-HANDIHAM (1-866-426-3442)
Note: Mondays through Thursdays between 9:00 AM and 2:00 PM United States Central Time are the best times to contact us.
You may also call Handiham Program Coordinator Lucinda Moody, AB8WF, at: 612-775-2290.
73, and I hope to hear you on the air soon!
For Handiham World, this is Lucinda Moody, AB8WF
The weekly e-letter is a compilation of assistive technology, operating information, and Handiham Program news. It is published on Wednesdays, and is available to everyone free of charge. Please email handiham@allina.com for changes of address, unsubscribes, etc. Include your old email address and your new address.