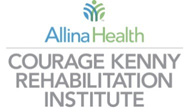 Courage Kenny Rehabilitation Institute Handiham World Weekly E-Letter for the week of Wednesday, March 20, 2019
This is a free weekly news & information update from the Courage Kenny Handiham Program, serving people with disabilities in Amateur Radio since 1967.
Our contact information is at the end.
Listen here:
https://handiham.org/audio/handiham20MAR2019.mp3
Get this podcast in iTunes:

RSS feed for the audio podcast if you use other podcasting software:
http://feeds.feedBurner.com/handiham
Subscribe or change your subscription to the E-mail version here.
---
Welcome to Handiham World.
In this edition:
A note from the coordinator
News in Assistive Technology
From the Mailbag
Interview of the Week
Ham Radio in the News
A Dip in the Pool
Website Update
Equipment Connection
Help Needed
Check into our nets!
…And more!
---
A note from the coordinator…
Pemdy designed a new logo to be used on swag for our 2019 Radio Camp participants and volunteers. You will receive a list before camp to return with your prepayment, and the products will be delivered to you at camp. To give us a better idea of what kinds of products you are interested in purchasing, please complete the following short survey. Click here to complete survey
And speaking of Radio Camp, applications were sent out two weeks ago for the 2019 Radio Camp at True Friends Camp Courage North. We have already received our first completed packets. Because space for camp is limited, we will accept campers based on when they requested and turned in their completed application packets. If you want to attend and have not requested an application, please contact Pemdy as soon as possible.
If you are having trouble receiving your E-Letter, you can always go to https://handiham.org/wordpress1/weekly-e-letter/ to see the latest E-Letter. Additionally, you can go to https://handiham.org/audio/handiham.mp3 to listen to the current podcast. These links are updated each time a new E-Letter and podcast is released.
Pemdy and I will be in the office during our usual hours next week. If you call the Handiham Program office, and we do not answer, please leave a message. When you leave a message, don't forget to leave your phone number. Also, if you send an email, please include your name along with your call sign if you have one to speed up the response time. As always, if you need to update anything like your contact information, call sign, license class, membership, or members only log-in information, you can email us at handiham@allina.com.
In the E-Letter, there is an article about the updated version of the Talking LabQuest, another article about a proposal for rulemaking to increase Technician class privileges, and the next part of our interview with Sam from the YouTube channel The Blind Life. Of course, you can also find the regular articles you see here each week.
Do you have a story to share about assistive technology or ham radio related activities? Please send your articles and stories via email to Lucinda.Moody@allina.com or by calling me at 612-775-2290.
---
News in Assistive Technology
Talking LabQuest, Updated Version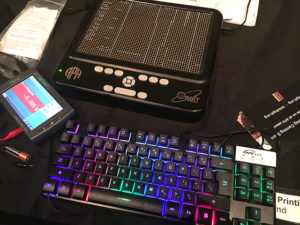 Many products are made for the blind and visually impaired (BVI) community, but not many of those are made by the blind for the blind. Scientists, STEM workers, students, teachers, and their assistants find themselves in a world inundated with ever-evolving technology, and it can be difficult to keep track of all the innovations brought to the assistive technology market. Claim your independence with the Sci-Voice Talking LabQuest V2, an assistive tool designed for use across fields such as biology, chemistry, earth science, physics, meteorology, and much more. With the same great tools you have come to love, and now with new additions including a four-function calculator, high contrast mode, audio graph sonification, Go Direct Bluetooth compatibility, and additional features, this is an outstanding addition to any classroom dedicated to helping the BVI community. Improving upon our previous version, the new model allows for a greater ease of use, more accessibility features, and, for an added fee, the ability to be used in numerous languages. For those who work in multi-cultural groups or frequently work with English as a second language learners, the Talking LabQuest is the perfect tool to enhance the diversity and inclusion of your team.
If there is ever a need to gather quantifiable data, analyze the data, and share with your teachers and classmates then the LabQuest is a great tool to use. You can use this device as a compass with a magnetic sensor, to measure voltage of batteries and power cables using the differential voltage sensor, to determine wind speed with an anemometer, and so much more. You can also use multiple sensors in parallel such as determining the Ph levels of water, discovering the chloride-ion levels, and gauging the temperature of water for use in an aquarium. These are only some of the many uses of the Talking LabQuest V2. Students learn by doing, and the LabQuest is the perfect tool for the blind to promote full laboratory participation and engaging in formal and informal science learning. You can check out their website at http://www.independencescience.com
Editor's note: Thanks to Ken, KB3LLA, for providing this information.
---
From the Mailbag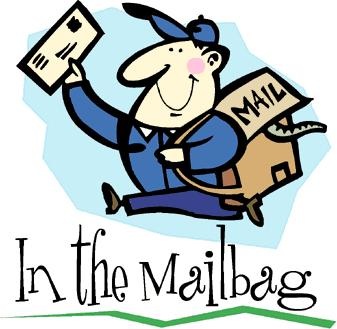 Continuing Trippy's letter from last week:
On Saturday afternoon, 2100 UTC arrived, and the big moment was here—the moment I was waiting for! Would my new snake work? I turned on the power supply and rig. I didn't hear any band noise, so I had to twist the connector just enough until I heard band noise. Now, the Elecraft KX3 is a 15 watt radio on high power. I use a HAMPod, to tell me everything on the rig, even signal strength, SWR, and power. I never had a rig that would tell me the S meter readings, SWR, and how much power I was running until now. It's incredible!

I remembered that there was a QRP category, meaning low power. People love to work everyone and get points, but they really like working QRP stations in Sweepstakes because, from what I hear, you get more points if you work them. I wondered if this thing would let me run QRP, and if I could get anyone on this 5 watt rig running a nontraditional antenna. Sure enough, the HAMPod confirmed it when I pressed a key on the front of the unit.

I haven't worked QRP since 1978 when I used a borrowed Heath Kit HW8 running a 15 meter coaxial dipole, a traditional antenna, using 3 watts; and that got out fantastically! But who knew if this nontraditional antenna would get out at all with all the concrete, steel, and aluminum on my balcony.

I decided to start on 10 because I knew that band would fade out first. I wanted to work as many contacts there first. I started at 28.001, and worked my way up. I heard my first station, W7RN, who was just blasting in at an S9. How did I know that? The HAMpod reads signal reports. I tuned up the rig, using the KXAT3 wide-range internal automatic antenna tuner. I've tried many tuners, both manual and auto tuners, and this one tunes up anything, even just a piece of coax. It's the best antenna tuner I have ever had!

I called him, and to my amazement, I heard my call come back to me! Now,
I've been a ham for over 41 years, and I still get excited when I hear my call sent back to me! We exchanged info, and my first contact was complete. He was in Nevada!

I worked some more on 10, then switched over to 15 meters on 21.050. I heard K5KG. I put my call out there, and again, he came back to me. He was in South Texas. I needed that one, as it was a new section for me.

I worked 15 for a while, then I went over to 20 CW and tuned up the rig to look for a station. N9RV came back to me from Montana! And the concrete and steel on my balcony? It was no match for the snake. I got 15 contacts, and I'm on the east side of the building. All the contacts were toward the west and southwest. I didn't have enough space for an antenna long enough to work 40 and 80.

I made a total of 15 contacts in 9 sections, with 11 on 10 meters, 3 on 15 meters, and 1 on 20 meters, all using just 5 watts. This was the most fun I ever had in a contest!

In June of 2016, I got the rig and the snake on the air during Field Day weekend. I worked 5 QSOs on 20 meter CW. It wasn't many, but it was a blast. In July of that year, I got on the IARU HF World Championship contest. Because it was raining, I hung the coax over a curtain rod inside my apartment and decided to try 10 watts. I got on 20 CW and heard WX0B with a great signal. He came back with a 5/9/9 signal report.

I worked numerous other contests and events between 2016 and 2018 and had a great time in all of them. I hope to work you on HF in a contest or in a QSO. Just fire up that rig, get some kind of antenna up, and get on the air. You can have as much fun as I'm having!

73,

Trippy Brown, AC8S
Editor's note: While Trippy has had a lot of fun with his snake antenna, if it were my station, I would be concerned about damaging my equipment with an antenna made of coax. I am careful not to transmit unless my coax is connected to an antenna or dummy load. You might want to check out the many wire stealth antenna options for antenna restricted locations.
---
Interview of the Week
I had the pleasure of interviewing Sam from the YouTube channel The Blind Life a couple weeks ago. He works in the field of assistive technology and is passionate about helping people who are blind or low-vision to keep a positive attitude and even a sense of humor about their vision or lack thereof. Please join me for the next part of our conversation.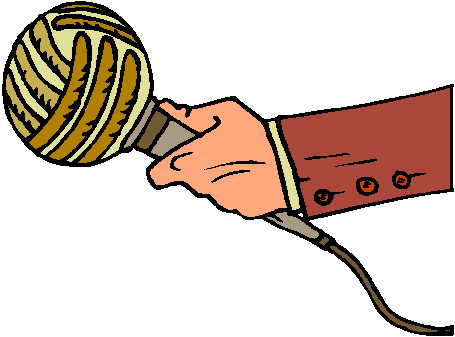 LM: If somebody is brand new to the world of assistive technology, where do you start with them?

SS: That's a very tough one, and I do this every day. I work with people who are new to vision loss. It is a big, brand-new, scary world. So, we always just sit down with them, and we talk about their goals and what they are struggling with. Maybe they have always been a reader, and they love reading. They grew up reading books, and now they can't read the print anymore. Then we talk about magnification, hand-held magnifiers.

SS: If their vision has progressed further to where hand-held magnifiers don't work anymore, maybe we go to electronic magnifiers—hand-held electronic magnifiers or desktop magnifiers. You even get those cases where that doesn't work for them any more depending on the severity of their vision impairment or the type of vision impairment they have. So we talk about maybe audible solutions, listening to audio books or one of these devices that will take a picture and read the document back to them.

SS: But it's a lot of sitting down and talking to them and working with them. If you are able to go to a specialist, someone like myself, that's fantastic. That's really the best option. But if you are not, then do some research. Like I said, you can search online for assistive devices for the visually impaired, you can definitely search on YouTube, and you can go check out The Blind Life on YouTube and learn about all the cool new stuff.

LM: Yes, I've looked at your YouTube channel, and you've got some pretty amazing videos in there that cover all kinds of different technology. And we have featured a few of them over the last couple years in the E-Letter that we put out for the Handiham Program. We will make sure to continue to do that because you do put out some interesting content.

LM: When somebody is brand new to a smart phone, what's a good way to introduce that?

SS: Well, I have a couple theories based on my experience. Everybody always asks what's the best smart phone for low vision? Android or Apple? And the truth is there isn't going to be one that's better than the other in broad terms. It's more of a local decision that's dependent on the person.

SS: I feel that if someone is low-vision, maybe they are 2400 or above, then I always recommend Android. I'm an Android user, and that's specifically because Android is very customizable. So, I can put a giant clock on my home screen, a giant clock widget. I can increase the size of the font much larger than would normally be possible. I can increase the size of the icons. If those icons aren't easy for me to see, maybe they are just too muted colors or too bland, I can take a different set of icons and install those that are much higher contrast or designed better for low vision. These are all things you unfortunately can't do on Apple. So, if somebody needs a large clock or that large text because they just need things a little bit larger, I always recommend Android.

SS: Now, if your level of vision is worse than 2400, then I recommend Apple because the voice capabilities, the screen reading feature on Apple in my opinion just works a little bit better than Android. I'm a huge Android fan. I love Android, so it hurts my heart to say that. But, it is the truth. In my experience, Voice Over on Apple just works a little bit better. So, if you are going to be relying heavily on the voice aspect of the smart phone, I would recommend the iPhone. Also, if someone is brand new to smart phones in general, I would recommend iPhone because the user experience is just a little bit easier to manage for a beginner.

LM: We have a lot of people in the Program who are brand new to smart phones, and we started doing a little bit of introducing the iPhone at the Amateur Radio and Assistive Technology Conference we had last fall. There is that learning curve and having to get over the fear of doing something that's very different than they have done before.

SS: Yes, and everybody has that fear that they are going to break it. They don't want to push any buttons. They don't want to do anything because they are afraid that they are going to mess it up. And no, you are not going to mess it up. Go crazy! Most of these phones have that home button that is like that master escape hatch that always gets you out of danger. If you get into somewhere that you have no idea where you are, no idea what is going on, you can just tap on that home button and it always takes you right back to the home screen. So, I tell people, go crazy. Explore. Figure out what everything does. If there is something on there that you want to know what it does, push it and see what it does. You are not going to break it!

LM: I like that. That takes a lot of the fear away!
Stay tuned next week for the next installment of our interview with Sam.
You can find Sam's YouTube channel at the following link: https://www.youtube.com/channel/UCNbzN3eHbLKPzltSB560DkA/videos
---
Ham Radio in the News
FCC Invites Comments on ARRL Technician Enhancement Proposal
The ARRL submitted a proposal in 2018 to expand HF privileges for Technician class licensees. The change would include phone privileges on 75, 40, and 15 meters along with RTTY and digital mode privileges on 80, 40, 15, and 10 meters. You have 30 days to file your comments with the FCC. The ARRL believes the change would attract more people to the hobby and increase retention for those Technician licensees already in the hobby. A review of the information covered in the Technician class question pool showed that all the material necessary to support these added privileges is already included in the exam. You can read more, including how to file comments with the FCC, at the following link: http://www.arrl.org/news/fcc-invites-comments-on-arrl-technician-enhancement-proposal
---
A Dip in the Pool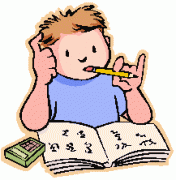 It's time to test our knowledge by taking a dip in the question pool…
Let's go to the Extra Class pool this week to a question about interference from touch controlled devices:
E4E10 asks: What is a common characteristic of interference caused by a touch controlled electrical device?
Possible answers are:
A. The interfering signal sounds like AC hum on an AM receiver or a carrier modulated by 60 Hz hum on a SSB or CW receiver.
B. The interfering signal may drift slowly across the HF spectrum.
C. The interfering signal can be serval kHz in width and usually repeats at regular intervals across an HF band.
D. All of these choices are correct.
If someone in your household (because as a ham, you would not purchase these) or your neighbors have touch lamps or an electronic light dimmer control, you may hear pulse noise created by these circuits. Sometimes the interference will drift, sometimes it will have a hum on it, and it is usually wide and repeats itself throughout the HF band, making the correct answer D, all of these choices are correct. Because these devices radiate through the air, there is no filter to quiet the noise. The solution is to ban them from your home and buy all of your neighbors new lamps. If your neighbors persist in using the touch lamps, try 40 meters. You may find that you can turn on their lamps with your radio signal!
---
Website Update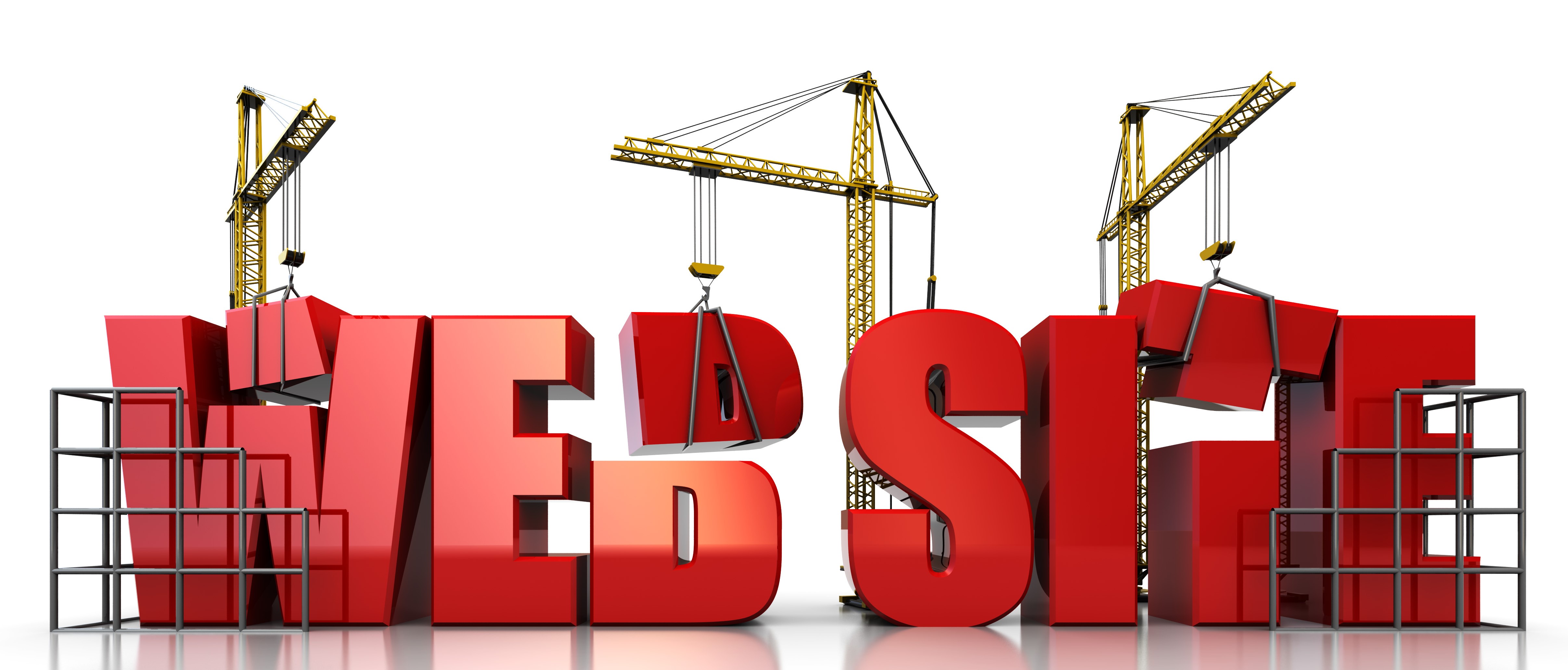 Here are the latest updates on the new Handiham.org website. Don't forget to monitor the site for updates throughout the week. When changes are made, I will post to the website. You can also find the latest updates any time by going to https://handiham.org/wordpress1/website-updates/. If you have any feedback about the website, I would love to hear from you. If you are a current member and your credentials are not allowing you to login to the site, please contact Pemdy for assistance at handiham@allina.com or 612-775-2291.
The March issue of CQ Magazine is available in DAISY audio in the magazines and newsletters section of the members only website.
---
Equipment Connection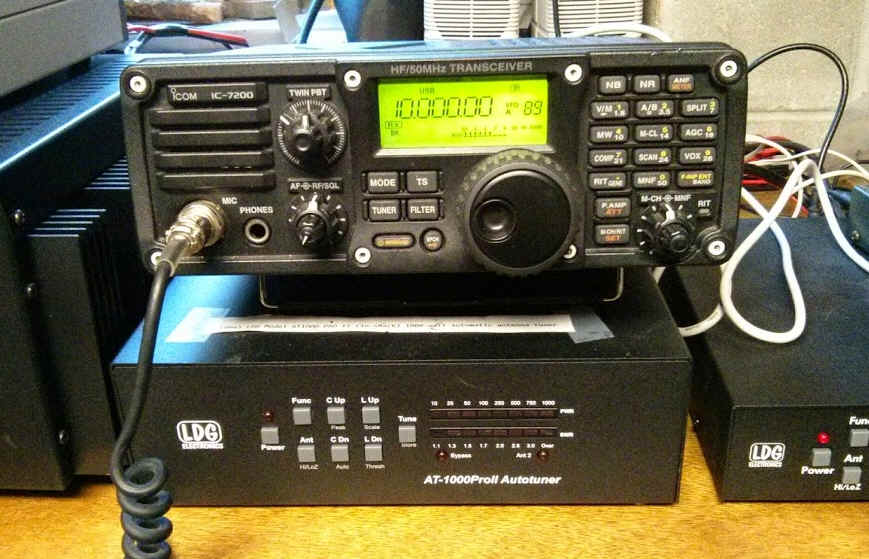 Equipment connections are happening, and the list is open! If you have a request for the Equipment Connection, contact me, leaving your name and phone number. I will call you to discuss your request. Please note that it may take several days for a return call due to all the other things going on in the Handiham Program. If you don't hear back from me after two weeks, you may contact me a second time. Additionally, if you have received any equipment from the Handiham Program during the last 12 months, you will automatically be placed at the bottom of the list so that others can also participate in the Equipment Connection.
Many thanks to the numerous people who have offered equipment for Handiham Members. If you have equipment that you would like to donate to a Handiham Program member, please email Lucinda at Lucinda.Moody@allina.com or call 1-612-775-2290.
---
Help Needed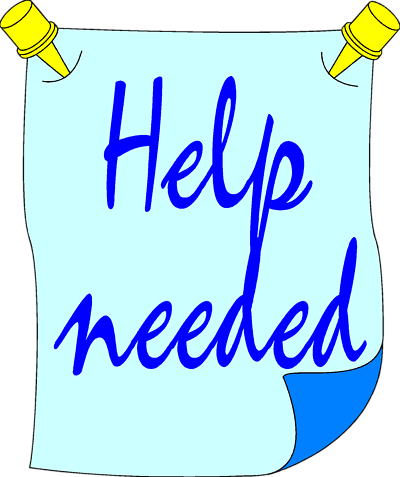 The Handiham Program needs contributors to Handiham World. Do you have a particular interest in amateur radio that you would like to share with others? Maybe you have a particular mode or band you like to operate and have learned a lot about. Or maybe you have some great stories to share from your experiences in the amateur radio hobby. Put your writing skills to work for Handiham World by sending your submissions to Lucinda.Moody@allina.com.
The Handiham Program needs more readers. While we need some regular readers, we also need some with a background in teaching in STEM related fields, especially if you have also worked with students requiring accommodations. This volunteer position requires you to use your own equipment to record, however, we will provide the reading materials. If you or someone you know would like to try reading material for the members only section, please contact me for more information on how to submit a demo recording.
We need help updating our available resources for members. If you are blind and enjoy using your ham radio or assistive technology related devices, your assistance is especially needed. It would be a big help to your fellow Handiham Members if you would record a tutorial or product review. These need to be sent in Mp3 format, and the Handiham Program reserves the right to edit the recordings as needed before publishing in the Members Only section of the Handiham.org website. Please contact me at Lucinda.Moody@allina.com or 612-775-2290 if you have any questions.
I want to say a big thank you to those who have made or volunteered to make tutorials for the Members Only portion of the website. We have already had a number of members step up to offer their services, and their help is greatly appreciated! We also have some new readers who are working on some books, so keep watching for website updates as we add more content.
---
Check into our Handiham nets… Everyone is welcome!
How to find the Handiham Net:
The Handiham EchoLink conference is 494492. Connect via your iPhone, Android phone, PC, or on a connected simplex node or repeater system in your area.
The Handiham DMR Talkgroup on Brandmeister is 31990. On AllStar, it is available at node 47367.
The Handiham Net will be on the air daily. If there is no net control station on any scheduled net day, we will have a roundtable on the air get-together.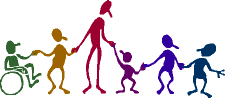 Our daily Echolink net continues to operate for anyone and everyone who wishes to participate at 11:00 hours CDT (Noon Eastern and 09:00 Pacific), as well as Wednesday evenings at 19:00 hours CDT (7 PM). If you calculate GMT, the time difference is that GMT is five hours ahead of Minnesota time during the summer.
Doug, N6NFF, poses a trivia question in the first half of the Wednesday evening session, so check in early if you want to take a guess. The answer to the trivia question is generally given shortly after the half-hour mark. A big THANK YOU to all of our net control stations.
---
Membership
You can pay your Handiham dues and certain other program fees on line. Simply follow the link to our secure payment site, then enter your information and submit the payment.

Handiham annual membership dues are $12.00. The lifetime membership rate is $120.00.
MEMBERSHIP DUES PAYMENT LINK
If you want to donate to the Handiham Program, please use our donation website. The instructions are at the following link:
DONATION LINK
As always, while our other services require that you have a current Handiham Program membership, you do not have to be a member to receive the Handiham World E-Letter.
How to contact us
There are several ways to contact us.
Postal Mail:
Courage Kenny Handiham Program
3915 Golden Valley Road MR 78446
Golden Valley, MN 55422
E-Mail: handiham@allina.com
Preferred telephone: 1-612-775-2291
Toll-Free telephone: 1-866-HANDIHAM (1-866-426-3442)
Note: Mondays through Thursdays between 9:00 AM and 2:00 PM United States Central Time are the best times to contact us.
You may also call Handiham Program Coordinator Lucinda Moody, AB8WF, at: 612-775-2290.
73, and I hope to hear you on the air soon!
For Handiham World, this is Lucinda Moody, AB8WF
The weekly e-letter is a compilation of assistive technology, operating information, and Handiham Program news. It is published on Wednesdays, and is available to everyone free of charge. Please email handiham@allina.com for changes of address, unsubscribes, etc. Include your old email address and your new address.